Planning for a successful road trip seems so much easier than flying or going on a cruise. Just throw stuff in the car and hit the open road, right? If you forget something on longer trips, you can always buy what you need on the way at a local grocery store. But let me tell you, after a couple of decades of road trips, I've made my share of common road trip mistakes.
After taking multiple, massive multi-state road trips around the United States (through the south, Midwest, mid Atlantic, and our recent spring break college road trip), I've hopefully learned from my mistakes and gotten it down to a science.
If you are new to road trips, here are some rookie mistakes to avoid. It is also a good idea to check out my road trip safety checklist. If you have small children in the car, they may have a good time with a game of road trip bingo or listening to one of our favorite audio books. For a good road trip, I'd also recommend downloading my killer playlist of 80s songs.
Common Road Trip Mistakes to Avoid
1. Not Budgeting Enough Time
I have this little game I like to play on road trips. I call it, beat the GPS. Basically I think it is a good thing when I can get to my destination faster then Maps tells me I will at the outset. But on a long road trip with frequent stops, this can never happen. Even when I can make up time by exceeding the speed limit on those long stretches, the entire trip always takes longer because of stops along the way.
When planning a road trip, you need to give plenty of time to account for rest stops for gas, bathroom breaks, meals, or time to switch drivers. Even if you are fast — in and out, grabbing food from a drive through, or even eating food you have packed, you can't avoid stops for bio breaks and gas/charging. For example, on a 6.5 hour trip, you will be doing well if you make it in seven hours. You need to give a little wiggle room in your schedule to allow time for a short walk to stretch your legs. Young kids in particular need a 30-minute break every couple of hours to run around.
And if the trip is scenic or you want to break up the trip with roadside attractions or you want to allow for unexpected stops? Then you need to add hours versus minutes. All those little photo stops can really add up. You also should try to avoid rush hour around big cities if you can to prevent extra time wasted sitting in traffic jams.
2. Not Accounting for Time Changes
I'll never forget our southern Civil Rights Sites road trip. We were driving from Montgomery, Alabama to Atlanta, Georgia with plans to meet a friend for dinner. As we "went back in time" when I crossed from central time to eastern time it dawned on me that I had forgotten to account for the time zone change and we weren't going to make it to dinner in time.
The same happened to me driving from Arizona to New Mexico. Of course Arizona always messes me up because they don't observe Daylight Savings Time. To help with this, I now create an itinerary document for our road trips and I include the estimated driving time between stops. I also note when there is going to be a time change so I can account for it. I'll often also make a note of what time we need to leave in the morning to get to our next destination on time in order to avoid any last minute rush or confusion.
3. Not Budgeting and Creating a Plan for Tolls
If you come from a part of the country without toll roads, traveling in some regions (like the northeast) might be a bit of a shock. Yes it can cost over $10 to drive across a bridge. Event road tripping can run against budget constraints between high gas prices and tolls. Another challenge is that many areas have moved to primarily electronic billing. That means local residents have an electronic transponder that is used to auto bill for tolls.
An example of this is EZ Pass in the northeast. Unfortunately these systems aren't universal across the country so even if you have one, it may not work where you are going. And nowadays, many toll plazas aren't manned at all even if you want to pay cash. If you don't have a transponder you need to log into the system and pay by plate number. But this means you need to know which toll plaza you were at when.
It isn't easy when taking a solo road trip but if you have a copilot you can enlist their help. Driving through Chicago recently, I was in charge of taking a photo of each toll plaza sign so I could log in later to pay the toll. An alternative can be taking a toll envelope and mailing in your payment later. This is such a pain. In Florida I didn't have any change and ended up having to mail in a check for 75 cents.
4. Not Being Prepared for Weather
When packing for a trip, it is common practice to check the weather at your destination so that you have the proper attire. You may have packed your travel umbrella and your raincoat, or your hat and gloves, sun hat or sunscreen — but is your car ready for whatever weather you may encounter? It is best practice before a big road trip to get your car serviced before a long drive and make sure your tire pressure is good, (and you have spare tire and necessary tools for changing it in case of a flat tire) and brakes and fluids are in tip top shape. But sometimes you need a little extra preparation.
If you are visiting an area experiencing wintry conditions, make sure you have 4-wheel drive or AWD, snow tires, or sometimes even snow chains (a rental car should include these if needed). For example, we were recently driving through Colorado and sections of Interstate 70 were closed to vehicles that didn't have snow chains or were 4WD. Living in the east, snow chains aren't a thing so if we were in a different car it would have been a problem.
Beyond actually equipping the car for weather and travel, you need to be cognizant of weather conditions where you are traveling. Also when we were in Colorado we planned to drive from Steamboat Springs, through the mountains, to Silverthorne on Interstate 70. The weather was fine in Steamboat Springs but looking at the clouds up on the mountain should have given us a clue of what to expect during our drive. Instead, we headed on our merry way oblivious to what was ahead. Bad idea! Not getting an accurate weather report for where we were driving turned out to be our biggest mistake as we encountered swirling snow, slick roads, and near white-out conditions when attempting the mountain pass.
So the weather where you are may not be the same as the roads you will be traveling. Keep in mind that conditions change at elevation and different topography. If possible, find a local website or radio station to get updates on local road conditions so you have some peace of mind about what to expect. For example, when driving through Iceland, it is imperative to check the SafeTravel.is website before heading out and throughout the day, especially in winter.
Even throughout the year, you need to be aware of thunderstorms, tornadoes, flooding, winds, and other weather conditions that can make travel perilous. It also pays to have some type of roadside assistance when taking long or cross-country road trip. Make sure you know what coverage is included. On our recent trip I upgrade our AAA membership to the Plus level to include long tows, just in case of a breakdown or car accident. Some credit cards may also include this so the best idea is to check your benefits before you go.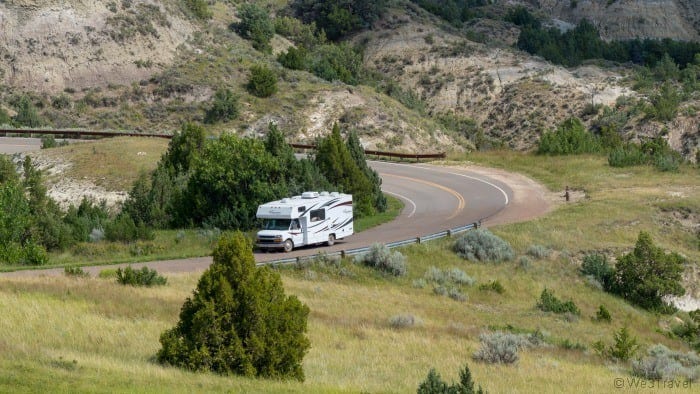 5. Relying Entirely on Online Maps
Nowadays, it is very convenient to use Google Maps, Waze, Apple Maps, or even a car's built-in GPS to find your best route or the best time to leave. This is usually a huge convenience, but sometimes it can lead you astray and not always save you much time. I love storing my hotel stays, restaurant reservations, and appointments in my Apple Calendar, so that when I jump in the car and plug my phone into Apple CarPlay, I just need to tap a button to start my navigation. Same with Google Maps, it is easy to find your saved locations without having to type in addresses. But all this convenience sometimes has a drawback.
We all know GPS systems can be a bit crazy. To shave off a minute, they will often send you on an alternate route you on some roundabout roads through the middle of nowhere (or worse, through some sketchy neighborhoods). And if you want to take the scenic route, you may need to fight with the GPS a bit to change the setting so it isn't constantly trying to reroute you to the fastest route. But the biggest problem can be when you are relying on having a cellular connection and then you move out of a coverage area.
Two tips will help in these situations. First, have some paper maps as back up. If you are a AAA member, you can request free maps before you go. Otherwise, look up your route online and print directions as a secondary option. Next, before you leave a strong cell phone coverage area, make sure you have started your navigation. Then don't turn it off when you are out of coverage, even if stopping for a gas or bathroom break, because you won't be able to restart it without that cellular connection. Of course, this isn't very helpful if there is a road closed and you need to find a new route.
This happened to me in Italy when we were blindly following Google Maps. The road was closed and we had to blindly follow detours and had absolutely no idea where we were or where we were going without Google Maps coverage or a paper map. It ended up being a humorous story but it was an exhausting and stressful drive.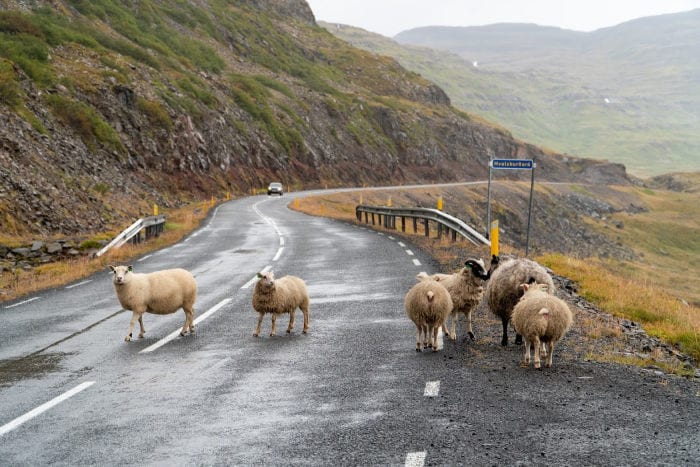 6. Forgetting Road Trip Essentials
A great way to start off on the right side of the road so to speak is to pack your family car with all the necessary items you need before you reach your final destination. Whether you are planning a big road trip to the National Parks or just a day trip to across the state line, you need a reliable car and you need to be prepared. First of all, make sure you have an emergency kit with jumper cables, chargers for electronic devices, flares, fix a flat, an insulated blanket, first-aid kit and other essential items.
Next, make sure you have a spare key (yes, I know someone who had to have her car towed home on a flatbed because the valet lost her key!). You will also want common sense basics like wet wipes and paper towels to clean up messes, and now, of course, hand sanitizer (and extra face masks!).
We also like to bring along car-friendly food, like chips, dried fruit and granola bars (just not the chocolate-covered kind that melt and make a mess!). On a car trip, we also bring a small cooler or cooler bag to keep drinks on hand. I'll often freeze a gallon of water and then use it as it melts to refill water bottles instead of needing to buy single-use beverages. We also bring along some food we can use in hotel rooms — like packets of oatmeal or cereal if breakfast isn't included.
Use these tips to skip right over the road trip rookie phase and common mistakes people make and become a road tripping pro! Of course the best parts of road tripping are the memorable moments along the way.
Save this to Pinterest for later