Looking for a spot to go glamping in Cape Cod? Read this AutoCamp Cape Cod review of the accommodations, amenities, and location to see if a retro Airstream trailer is what you are looking for.
In the last few years, glamping has gone from trendy to mainstream. What is old is now cool, what was once seen as rustic is now in high demand and AutoCamp Cape Cod has struck just the right balance between retro style and modern function. The company's luxurious Airstream suites provide an Instagrammable backdrop for a romantic getaway or a solo escape and make camping cool for even amenity-seeking urbanites.
Auto Camp is a design-forward, upscale glamping resort offering Airstream suites, luxurious canvas tents, and cabins/tiny homes. Cape Cod was the company's first East Coast resort destination, joining locations in Sonoma and outside Yosemite National Park, with properties in Joshua Tree, Zion, and now the Catskill Mountains in New York.
I've done plenty of glamping in New England but never in an Airstream, so I was eager to try something new to write this review.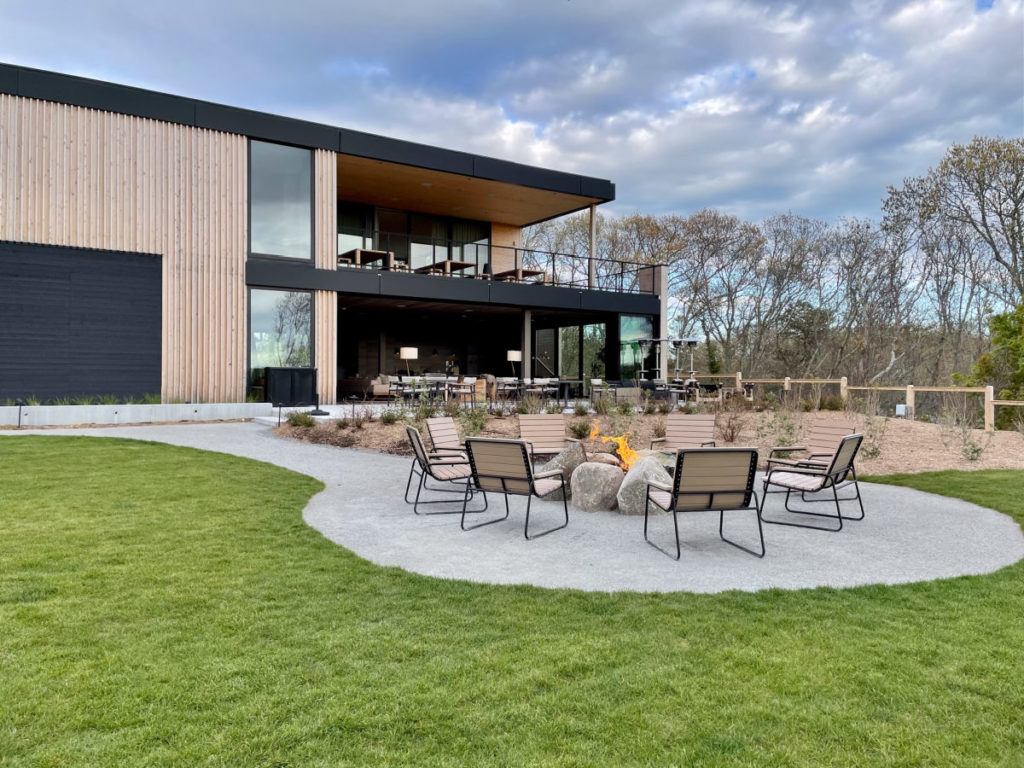 About Auto Camp Cape Cod
From the minute I swung open the large Clubhouse door and stepped into the mid-century modern "lobby" of the Auto Camp Cape Cod Clubhouse, I was impressed. If the price hadn't already clued me in, it was immediately obvious that this wasn't your typical campground. The Clubhouse has the vibe of an eco-lodge, with an inside-outside design as the lounge area spilled onto the outdoor patio, offering sweeping views across the lawn to the salt marsh in the distance.
The 8,100 square foot Clubhouse features a lounge with an indoor fireplace and cozy seating, a General Store stocked with basic goods and carefully curated swag, and restrooms with luxury showers. The second floor offers a reservable private space for events and provides an ocean view.
The Clubhouse is staffed 24 hours a day, although online check-in is also available. At the Clubhouse, you can purchase bags of Good Wood (outside firewood is prohibited) or charcoal for your individual fire pit / grill. They also offer basic food items and drinks, bug spray, sunscreen, and other necessities, although I didn't notice any alcohol so for that I'd bring your own.
Coffee, breakfast, and all-day dining featuring local ingredients are also served at the Clubhouse, and work tables with outlets and WiFi are available if your trip isn't all about relaxation. Auto Camp even sells BBQ meal kits to prepare over your own fire.
On property, AutoCamp Cape Cod has custom-designed, 31-foot Airstreams; luxury tents (available April through October); five Accessible Suites; and a few cabins (similar to what I stayed in at Lumen Nature Retreat). There are even some "base camp" options, which pair an Airstream Suite with a small tent next to it, which could be used for small kids to camp out.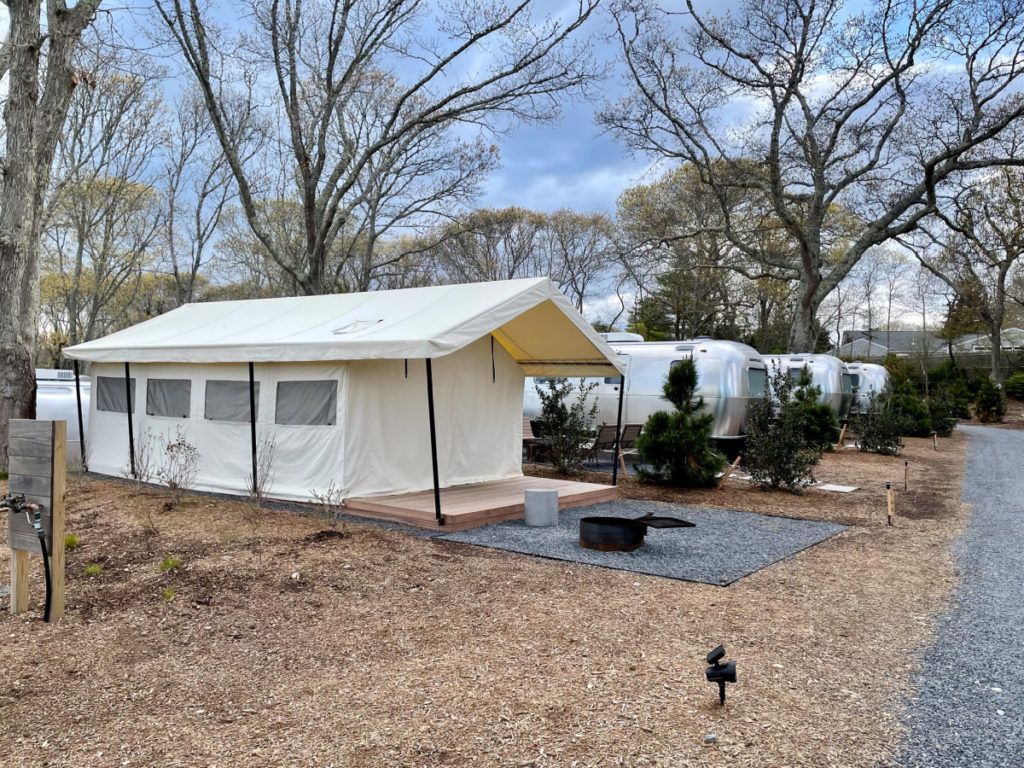 The luxury tents are built by Sheridan Tents and offer a king-sized Tempur-Pedic bed, electricity, dual fan and heater, mini-fridge, a sofa that converts into a second bed, as well as a private outdoor fire pit. Guests in the luxury tents have access to spa-inspired restrooms and showers located inside the Clubhouse, featuring towel service and Ursa Major bath products.
AutoCamp Cape Cod is also dog-friendly, offering Pet Kits, which include a cozy blanket, food and water bowls, and treats. And, for electric vehicle owners like us, the property has electric vehicle and Tesla chargers in the parking lot. Wagons are available to borrow to transport your belongings from the car to your campsite.
Auto Camp Cape Cod Review
I was provided a discounted media rate to enable this review. All opinions are my own.
On my visit, I bunked down in a Premium Airstream Suite, offering a sweet location not too far from the Clubhouse, but backing onto trees near the bike path for a tad more privacy. I wheeled up with my wagon full of drinks, snacks, and personal belongings, not quite sure what to expect. I immediately noticed how pristine everything was, from inside the Airstream to the grounds surrounding it. Since the campground is still fairly new, I imagine that over time the campground will feel even more lush and private.
Outside, each Airstream and cabin is equipped with a picnic table and benches, along with two sturdy chairs gathered around a small fire ring. There is a swing-out grill for cooking over the fire, and AutoCamp even provides a poker, matches, an oven mitt, and BBQ tools — things not always provided and often forgotten on my glamping packing list.
The Suites are positioned fairly close together, but the way the Airstream is positioned, the outdoor area still offers a lot of privacy. You will certainly hear noise from campsites around you, but quiet hours start at 11 pm and if you visit mid-week, you will likely have even more privacy if peace and quiet is what you are seeking.
Inside was exactly what I had hoped for — contemporary style with upscale amenities and immaculate cleanliness. The bedroom featured a queen-sized Tempur-Pedic bed, with small nightstands on either side equipped with built-in USB outlets and lighting controls. There was ample storage for a short stay and even a small flat-screen television with cable.
Auto Camp Cape Cod is ideal for couples or solo travelers, but the living area does have a futon that opens for sleeping space for an adult or two small children. While I saw a number of families with small children, the setup would have been a bit tight inside compared to a hotel room (but definitely easier than a tent!)
I was especially impressed with some of the thoughtful amenities like fresh ground coffee, organic blankets, and natural bath and skincare products from Ursa Major. The bathroom even had a storage shelf and a drawer, and came equipped with a hairdryer and super-soft towels along with two oversized robes.
It was the tech though that really kicked it up a notch. From heat and A/C — both of which could be needed in a single day — to the Bluetooth pairing to play your music through the sound system, the good WiFi (which made up for the lack of cell coverage), and the easily-accessible USB ports and electrical outlets.
The kitchen isn't equipped for a lot of cooking, so I would plan on grilling, eating at the Clubhouse, or going into Falmouth or Woods Hole for most meals. The mini-fridge is tiny and won't hold a lot, although the microwave can also serve as a convection oven. There was a coffee maker, ample cookware and kitchenware, as well as paper towels, a sponge, and dish soap.
Things to do Near Auto Camp Cape Cod
To reinforce that "resort" feel, Auto Camp Cape Cod offers a few activities on-site. During my stay, yoga was offered on Friday-Sunday mornings, and campfire talks were hosted throughout the week. Guests can play on the main lawn, and enjoy a game of corn hole. Soon, AutoCamp Cape Cod will offer on-site activities for guests such as music programming, local food and beverage tastings, and occasional farm-to-table dinners.
Shining Sea Bikeway
If you want to leave the property, the best way to do so is by bike. AutoCamp Cape Cod is located directly along the Shining Sea Bikeway, an 11-mile, paved bike path that stretches from North Falmouth to Woods Hole. Auto Camp has free Linus cruiser bikes to borrow for three-hour increments, which is long enough to bike to Woods Hole, have a leisurely lunch or spend some time on the beach, and then bike back. Bikes are available on a first-come, first-served basis after signing a rental agreement and picking up a bike lock key at the main desk.
For longer rides, you may want to bring your own bike and then head to the beach for the day. It is about a 15-20 minute ride to beaches such as Chapaquoit Beach, Wood Neck Beach, or Quissett Beach. A ride through the Great Sippewissett Marsh to the north is also a perfect choice for bird watchers.
Woods Hole
Woods Hole, famous for its oceanographic research facilities, is only about a 30-minute bike ride away along the Shining Sea Bikeway. This seaside village is also busy with tourists jumping on the ferry to the islands, but in between departure times, it is tranquil and scenic. You will find shops and plenty of places to eat right on the water. Pie in the Sky is a great spot for coffee or breakfast (they even grind the beans you will find in your Auto Camp accommodations.) For lunch or dinner, I'd recommend a seat outside on the harbor at Captain Kidd's or the more casual Shuckers.
Ferry to Martha's Vineyard
The Steamship Authority operates ferries that run between Woods Hole and Martha's Vineyard. The 45-minute ride gives you plenty of time to explore the island on a day trip. Car reservations typically need to be made months in advance if you are visiting during the summer, but walk-on tickets can be purchased on the day of travel.
Water Sports
If you want to spend a day on the water, there are plenty of options nearby, including deep sea fishing for striped bass, fluke, bluefish, and tuna with Magellan Deep Sea Fishing Charters. You can also rent kayaks or paddle boards, or join a tour with Rideaway Adventures. If relaxation is more your style, take a sailing cruise on the Schooner Liberte to explore Cape Cod's beautiful coastline, including Nobska Lighthouse.
Bottom Line
My escape to Auto Camp Cape Cod was everything that I hoped it would be. The easy solitude, the connection with nature while still feeling safe, the touch of luxury and pampering, and the fun ways to spend the day. While I enjoyed my time alone, Auto Camp Cape Cod would also make a great romantic getaway for couples looking for something different to shake up the day-to-day.
Looking for more glamping Reviews?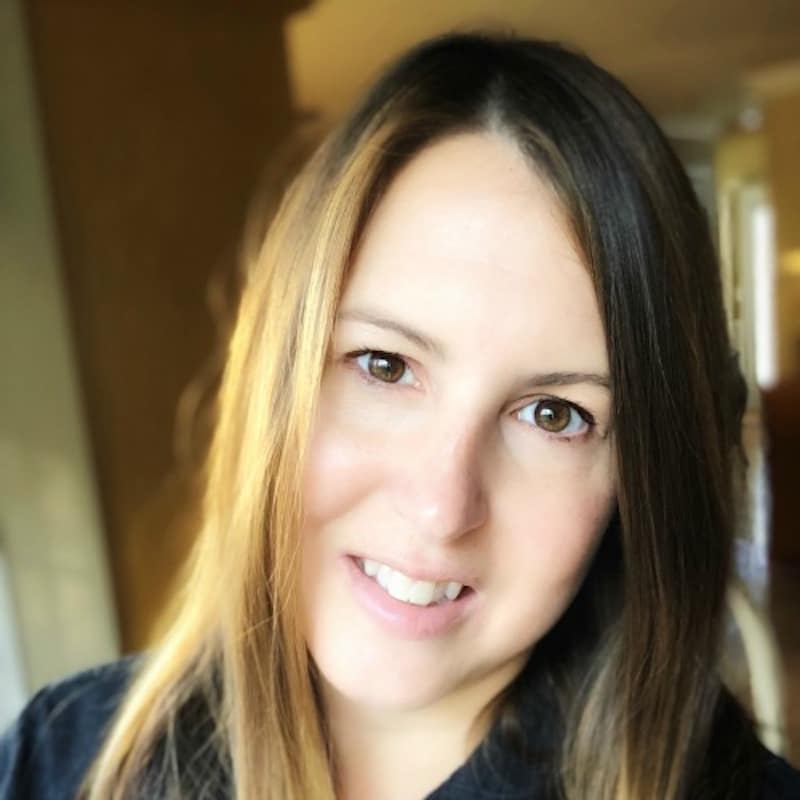 Tamara Gruber is the Founder and Publisher of We3Travel. A former marketing executive and travel advisor, Tamara is an award-winning travel writer and recognized expert in family travel. She is also the publisher of YourTimetoFly and the co-host of the Vacation Mavens travel podcast.