Great beach towns don't always mean great food, but it is encouraging when you find the exceptions. In Rehoboth Beach, Delaware, we found enough tasty options to make us want to go visit again and again. And while seafood, funnel cake and frozen custard may all be expected in a boardwalk beach town, I didn't expect to find the best carne asada I've ever had or Austrian-style Kaiserschmarrn.
But I found that and more, so I just had to share my recommendations on where to eat in Rehoboth Beach and the nearby towns in Southern Delaware.
And if you want to do more than just eat, be sure to check out my recommendations on what to do in Rehoboth Beach with kids.
Where to Eat in Rehoboth Beach, DE
Of course we couldn't eat everywhere on our trip, so I've also included recommendations from a friend who vacations in Rehoboth Beach every year. Have suggestions you would like to add? Leave a comment below and I'll have to check it out the next time I visit.
Where to Eat Breakfast
Fractured Prune Donuts
We first tried Fractured Prune's hot cake donuts down in Ocean City, Maryland, and they were so good we needed to seek them out in Rehoboth Beach. When you step inside their outpost just off the Coastal Highway, you are greeted with a list of over 20 donut flavors, including the option to make your own from a selection of glazes, toppings and sugars.
Each donut is hand dipped and comes out piping hot and dripping in sweet goodness. Purely in the interest of research, we tried multiple flavors — it was a tough job. I think my favorite is still the Rolo with caramel glaze and chocolate mini morsels….mmm, mmm, so good.
Fractured Prune is located at 20214 Coastal Highway in Rehoboth Beach, Delaware.
Kaisy's Delights
The pink signs of Kaisy's Delights on Rehoboth Avenue caught my eye, but it was after a follower on Instagram told me about their amazing pastries that we stopped in one morning. Boy am I glad that we did. The enthusiastic owner eagerly told us the story of the Austrian dish of Kaiserschmarnn (German for "Imperial Mess"), which tastes a bit like french toast in a bowl…but better.
You can go sweet or savory, with options of homemade marmalade, ice cream, whipped cream, chocolate, sausages or bacon toppings or sides. My recommendation is to go, and go often, but unless you are starving…get a kiddy size! The small was more than we could eat.
We loved it so much that when we later traveled to Vienna, we had to seek it out in some of Vienna's famous coffeeshops and cafes.
Kaisy's Delight is located at 70 Rehoboth Avenue in Rehoboth Beach, Delaware.
Where to Eat Brunch or Lunch in Rehoboth
Nectar Cafe
We fell in love with the sweet, shabby chic decor of Nectar Cafe in nearby Lewes, Delaware, but even more, we fell in love with the food. This cafe and juice bar offers healthy, homemade food that you can feel good about. Hannah loved her grilled cheese with havarti, gouda and cheddar cheese and a side of tomato soup, and my avocado and poached egg on multi-grain toast was the perfect healthy lunch after a morning kayaking.
I'm always a big fan of juice bars and Nectar's Morning After, with lemon, ginger, apple, spinach, kale, and pineapple was delicious and energizing. This is the sort of cafe that you wish you had in your home town.
Nectar Cafe is located at 111 Neils Alley in Lewes, Delaware.
Best Restaurants in Rehoboth Beach for Lunch or Dinner
Mariachi
If you get tired of seafood and boardwalk treats, step off the boardwalk and the main strip to Mariachi, an authentic Mexican restaurant just across from the Penny Lane shopping area. As it was just steps away from Atlantic Cycles, it made a perfect lunch after our morning bike ride through Cape Henlopen State Park.
The lovely owner Yolanda recommended the carne asada, and I always liked to try the house specialties. She did not steer me wrong. The steak was so buttery-soft and tender and imbued with flavor — definitely the best carne asada I've had. I had promised to split it with Hannah's chimichanga, which was also good, but I definitely hogged more than my share.
Mariachi is located at 14 Wilmington Avenue in Rehoboth Beach, Delaware.
Chesapeake and Maine
Our intent was to walk into the casual dining Dogfish Head Brewings and Eats, but we accidentally stumbled into its sister restaurant next door. The more upscale Chesapeake and Maine focuses on seafood from…you guessed it…the Chesapeake Bay and Maine…reflecting the story of the founding of Dogfish Head Brewery. The interior reflects these roots with beautifully designed nautical touches like the oyster shell chandelier.
Taking advantage of the Restaurant Week menu that was available during our stay, Hannah started off with the lobster bisque, with the unusual accompaniment of a white chocolate gelatin, a hat tip to Dogfish Head's Choc Lobster beer. She followed that up with the beautifully presented and flavorful lobster basil risotto with tomato and asparagus. My mind was still set on pub food so I went for the crab cakes, but Hannah definitely picked the dish of the evening.
Chesapeake and Maine is located at 316 Rehoboth Ave. in Rehoboth Beach, Delaware.
Salt Air
Another upscale dining option in Rehoboth Beach is Salt Air, which focuses on fresh, locally-sourced ingredients. Upscale, but still family-friendly, Salt Air offers a children's menu with real food — to the relief of parents everywhere.
They also have some of the best fried shrimp around. If you don't want to go with more fried fare, there are also lighter options like the Salt Air Chopped Salad, blistered Shishito peppers, crab deviled eggs, and Cambodian grilled street corn.
Salt Air is located at 50 Wilmington Ave, Rehoboth Beach, DE.
Fins Ale House and Raw Bar
If you are craving Chesapeake crabs, head over to Fins Ale House and Raw Bar and try their delicious crab cakes. This seafood-forward restaurant will satisfy all your raw bar, shellfish, and fish cravings. You can also visit their locations in Berlin, Maryland or Bethany Beach.
Fins Ale House is located at 243 Rehoboth Ave, Rehoboth Beach, DE.
Crooked Hammock
Crooked Hammock Brewery in Lewes, Delaware is the perfect hangout place for families and others. This fresh-faced entry to the restaurant scene offers a large bar and soaring ceilings with a fun, beach-like feel. Outside is a slightly smaller bar menu, but this is where the fun happens.
There is a playground, ping pong, corn hole, picnic tables and, of course, a number of relaxing hammocks. Inside, the menu goes beyond pub food to seafood, steak, salads and sandwiches. I couldn't turn down a soft-shell crab BLT and it did not disappoint and neither did the brews. The beer menu is always changing so try a few but I enjoyed the Suns Up, Suds Up beer.
Crooked Hammock Brewery is located at 36707 Crooked Hammock Way, Lewes DE.
Bethany Blue Crab
Down in Bethany Beach, we walked into the homey, family-friendly Blue Crab expecting an average beach seafood experience, but left with our bellies stuffed full of delicious food. Before we could even decide what we wanted, a bowl of homemade chips and dip were placed on the table, starting us off stuffing our faces even though we weren't even hungry yet since we had an early reservation to beat the crowds.
Since I wanted something light, I was considering oysters from their oyster bar next door. I'm not usually a fan of grilled oysters, but owner Tim Haley convinced me that their grill delivered the best around — and he was right. They were tender, sweet and just a bit smoky with a bite of cheese on top, not at all chewy.
Hannah tried the Blue Crab Sauté, with lump blue crab and shrimp sautéed in butter. I think we could have both split this dish and still left full! Tim also set us up with an order of their Delaware fried chicken. I used to love fried chicken but the last time I had it over 10 years ago, I found it so greasy and heavily breaded. Not at the Blue Crab. The batter was very light and super crispy, while the chicken underneath was moist and tender without being greasy. We definitely wished we had a way to take home leftovers.
The Blue Crab is located at 210 Garfield Pkwy, Bethany Beach, DE.
Big Fish Grill Market
If you are looking for grab and go to eat back at your beach house when you don't want to cook, stop into Big Fish Grill Market. They offer specialties such as soft shell crabs, crab cakes, Nevas potatoes and creamed spinach, along with family meals and bundles.
Big Fish Grill Market is located at 20312 Coastal Hwy Unit 1, Rehoboth Beach, DE.
Do you have any recommendations to add on where to eat in Rehoboth Beach? Leave your suggestions in the comments below.
Save this on Pinterest
Note: My visit to Rehoboth Beach was hosted by Southern Delaware Tourism. Some of our meals were complimentary for purposes of review. All opinions are my own.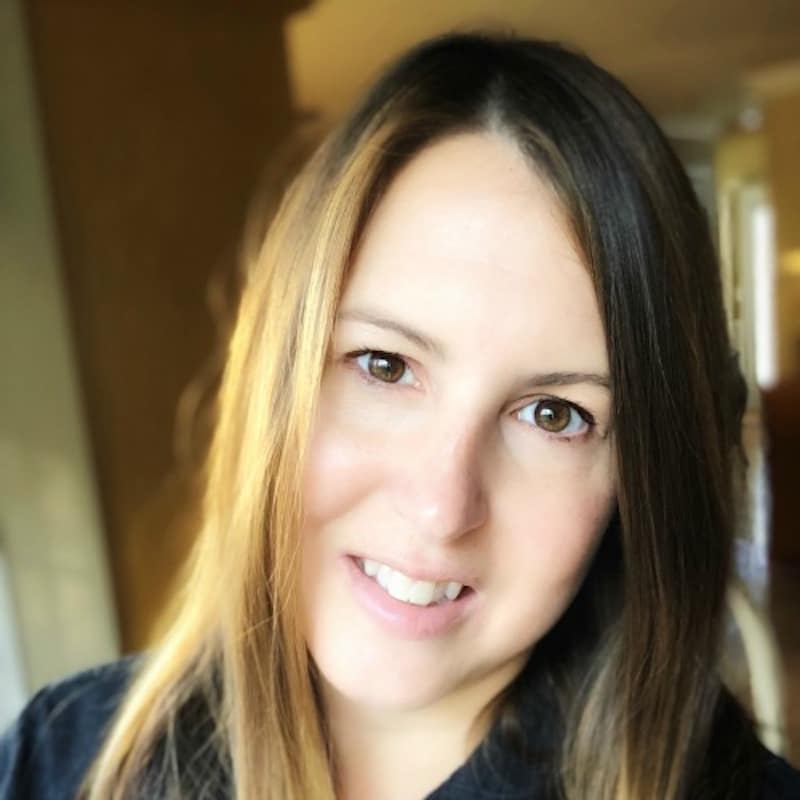 Tamara Gruber is the Founder and Publisher of We3Travel. A former marketing executive and travel advisor, Tamara is an award-winning travel writer and recognized expert in family travel. She is also the publisher of YourTimetoFly and the co-host of the Vacation Mavens travel podcast.