Whether you are visiting for the day, a weekend, or spending a week's vacation, here are our picks for the best things to do in Cape Cod for first-time visitors.
Living in Rhode Island for the last 20+ years, we have taken countless trips to Cape Cod, from day trips to visit friends, to weekend getaways in the off-season, to a weeklong family vacation. Like any destination that you revisit, over the years you return to your favorite spots again and again.
So if you are planning your first visit to Cape, I wanted to share our picks for the best things to do in Cape Cod. But first, if you have never visited Cape Cod and you are not from New England, it helps to get a handle on the vernacular and a lay of the land before you go.
Cape Cod Overview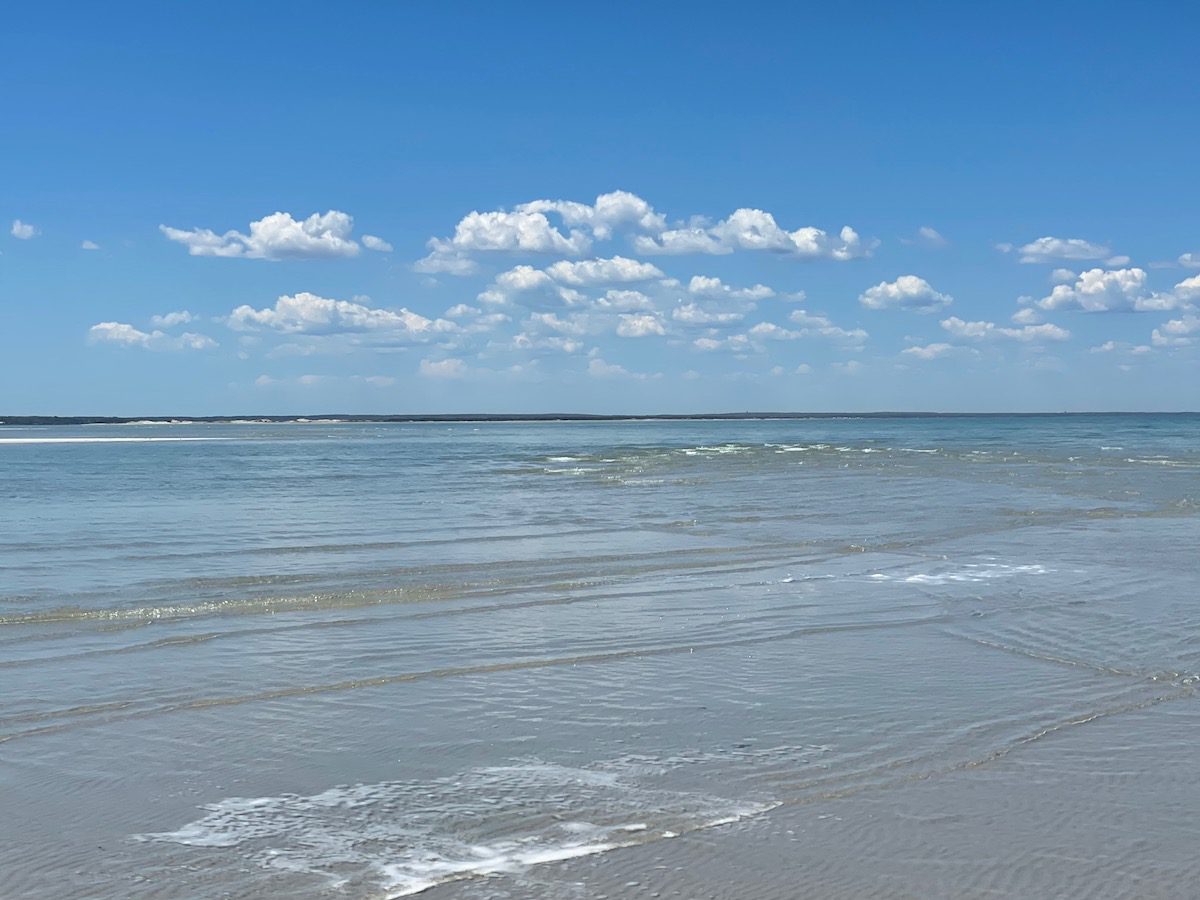 Cape Cod is a peninsula located in southeastern Massachusetts, which extends out into the Atlantic Ocean from the mainland. It is shaped like an arm of someone flexing their muscles, with the "bicep" in the west, closer to the mainland and the "hand" in the east, furthest out along the Cape.
Locals refer to the "bicep" as the Upper Cape, the "elbow" as the Mid-Cape, and the "hand" as the Lower Cape. Cape Cod is connected to the mainland by two bridges: the Sagamore Bridge and the Bourne Bridge. The Lower Cape includes towns like Eastham, Wellfleet, Truro, and Provincetown, while the Upper Cape refers to towns such as Falmouth, Bourne, and Sandwich.
The further out you get towards the Lower Cape, the narrower the peninsula gets and the quieter the towns are, at least until you reach Provincetown, which is a very vibrant tourist town with a strong LGBTQ community. When you are choosing where to stay, you need to consider the style of town you want, accessibility to shops and restaurants, and the beach experience you prefer.
The beaches on the northern side of the Cape, which face Cape Cod Bay, are generally calmer and warmer than the beaches on the Atlantic-facing side. Some popular bay-side beaches include Mayflower Beach in Dennis and Sandy Neck Beach in Barnstable. The water on the bay side is also relatively shallow and, when the tide is out, the beaches are excellent for tide pooling, making it a great option for families with small children.
On the Atlantic-facing side of Cape Cod, the beaches tend to be more rugged and the water cooler. Some popular Atlantic-facing beaches include Nauset Beach in Orleans and Coast Guard Beach in Eastham. However, you should be aware that great white sharks are commonly spotted in the waters off Cape Cod, particularly on the Atlantic-facing side. It is important to follow beach safety guidelines, keep an eye out for any flags, and heed all warnings or closures.
Best Things to do in Cape Cod
Here are some of our favorite places and activities on Cape Cod. And, if you need a place to stay, check out these recommendations for Cape Cod accommodations by the beach and the best family resorts on Cape Cod.
Watch the Sunset at Skaket Beach
Skaket Beach in Orleans, MA offers one of the best places to watch the sunset on the Cape. Since parking is limited, it is good to arrive late in the day but a little before sunset. Bring some beach chairs and just sit and watch Mother Nature's show or bring a shovel and bucket and go exploring. When the tide is out you can walk out pretty far and search for creatures in the shallow water and sand.
Another good spot to see a sunset on the Upper Cape is at Old Silver Beach in Falmouth. Because of its position, it is also west-facing, giving a beautiful sunset view.
Seal watching in Chatham
There is a reason why you hear reports about great white sharks being sighted off the coast of Chatham, MA every summer. They come because of the seals.
Cape Cod is known for its population of grey seals, and there are several places where you can spot seals in their natural habitat. One of the best places is on Monomoy Island, which is home to thousands of seals. The Seal Cruise from Harwich Port with Monomoy Island Excursions is a popular seal watching tour that takes you past Monomoy Island and other seal hotspots, with expert guides providing information about the seals and their behavior.
Another popular spot that won't cost you anything is the Chatham Fish Pier, where seals often congregate to feed on scraps from the fishing boats. It is also fun to watch the fishing boats come in and unload their catch. The parking lot is small so go at off hours and pick up some fish while you are there to cook back at your beach house rental.
Go Shopping in Chatham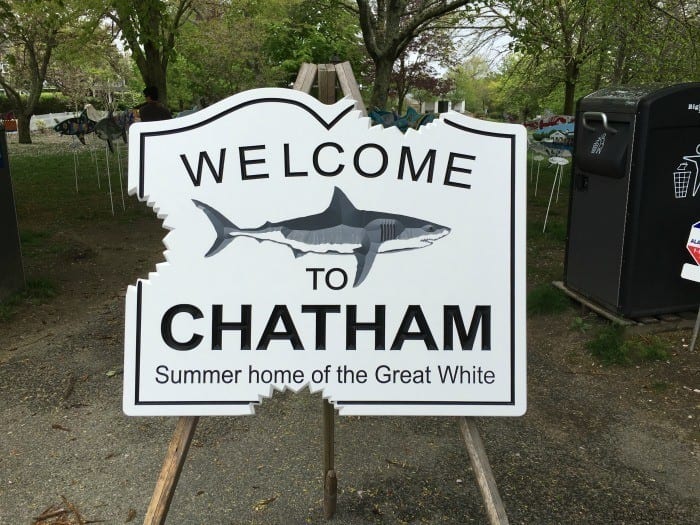 There aren't a lot of towns with a cute downtown and Main Street with shops and restaurants on Cape Cod but Chatham is one of the best, and Hyannis is another. Located on the southeastern tip of Cape Cod, the town is home to many historic landmarks, including the Chatham Lighthouse, which dates back to 1808, and the Atwood House & Museum, which showcases the town's early history.
Chatham is also a popular destination for beachgoers, with several scenic beaches such as Lighthouse Beach and Harding Beach, known for their soft sand and clear water.
I love the vibrant downtown area, which is lined with shops, art galleries, and restaurants serving fresh seafood and other local specialties. Just keep in mind that town can get very busy in the summer and finding parking can be a challenge. If you are staying nearby at the Chatham Bars Inn or Wequassett Resort & Golf Club, you may want to take advantage of the resort shuttle services.
Enjoy the Cape Cod National Seashore
The Cape Cod National Seashore is truly a national treasure. This protected area encompasses over 40 miles of pristine coastline on the outer Cape. It was established in 1961 to preserve the natural beauty of the area and is home to sandy beaches, dunes created by a steep glacial scarp, salt marshes, and forests.
The waves are rougher here in parts, but of the several beaches within the National Seashore, Coast Guard Beach was named one of the top ten beaches in the United States by Dr. Beach in 2020. In addition to swimming and sunbathing, you can hike or bike on several scenic trails, such as the popular 1.6-mile Nauset Marsh Trail and the 6-mile Head of the Meadow Trail.
The park's visitor centers educate visitors about the history and culture of Cape Cod, including Highland Light and the Old Harbor Life-Saving Station, with ranger-led programs and educational opportunities for visitors of all ages. To visit the Cape Cod National Seashore, you can park at one of the many designated lots along the coastline or take advantage of the park's shuttle service, which runs from late June to early September.
See a Baseball Game
The Cape Cod Baseball League is a summer collegiate baseball league that features top college players from around the United States. The tradition goes back to 1885 and has a rich history of developing top talent, with over 1,600 former players going on to play in the Major Leagues. The league consists of 10 teams, each with its own stadium, and games are played throughout Cape Cod from mid-June to early August.
Attending a Cape Cod Baseball League game is a great way to experience a classic American past-time, complete with ballpark food and family-friendly entertainment. You can find stadiums in towns such as Chatham, Hyannis, and Orleans.
Search for Sand Dollars at Chapin's Beach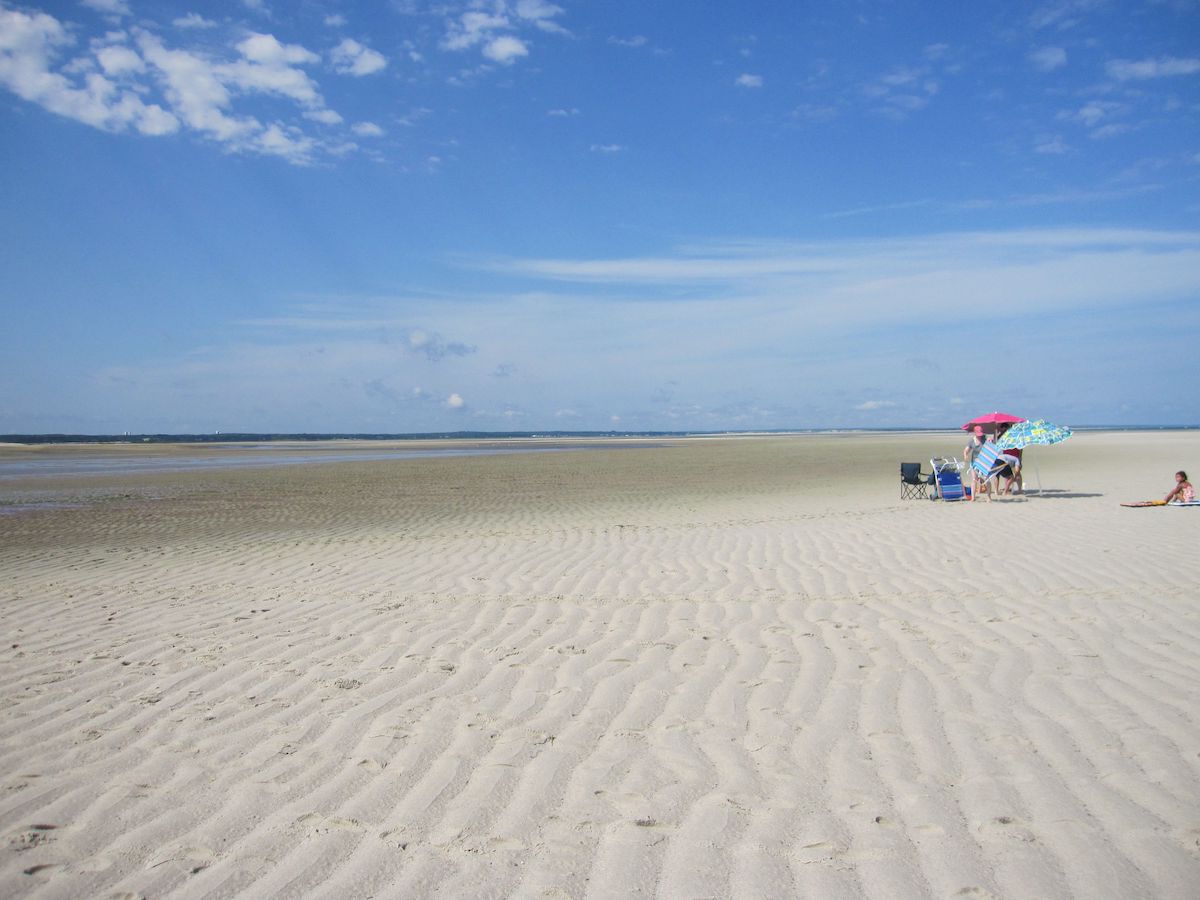 If you go to Chapin's Beach in Dennis, MA, you need to go early for a few reasons. First, the parking lot is small and fills up by 10am on a busy summer day. Next, if you are there early, you might even find a sand dollar (we still haven't had a luck.)
Finally, the beach is immense when the tide is out and you can walk very far out on the tidal flats and play in the shallow water. But when the tide comes in, very little beach is left, so you really need to pay attention because the tide comes in quickly and you need to move your belongings further up the beach or risk them floating away.
Go on a Lighthouse Hunt
There are over a dozen lighthouses on Cape Cod, each with its own unique history and character. Some of the most iconic lighthouses on Cape Cod include the Nauset Light in Eastham, the Chatham Light in Chatham, and the Highland Light in Truro. Many of these lighthouses have been in operation for over a century and are considered historic landmarks.
One of my favorites is Nobska Light in Woods Hole. It is located on a bluff overlooking Vineyard Sound and while it is not open to the public, you can still enjoy views of the lighthouse from the nearby beach and many people will bring folding chairs and sit along the bluff to watch the sunset.
If you are really into lighthouses, follow the Cape Cod Lighthouse Trail, which consists of 15 lighthouses, and along the way, you can enjoy scenic views of the coastline and learn about the maritime history of Cape Cod.
Search the Tide Pools at Mayflower Beach
Mayflower Beach is a popular beach located in the town of Dennis and it is known for its pristine white sand and clear blue waters. Since it is located on the bay side, the water is calm and warmer, and is a popular spot for kayaking and paddle boarding. The beach is also known for its tide pools, which are home to crabs, starfish, and snails.
The parking lot at Mayflower Beach is relatively large, with over 200 parking spaces, but during the peak summer season, the lot can fill up quickly so it pays to get there early. While there is a small fee for parking, the beach itself is free and open to the public.
Go Whale watching
Whale watching is a popular thing to do on Cape Cod and tours leave from both Provincetown and Hyannis. However, I'd recommend leaving from Provincetown as you will get to the whale watching grounds faster. The most commonly sighted whales include humpback, fin, and minke whales, although sightings of other species, such as the endangered North Atlantic right whale, are also possible.
My word of advice — don't go on a whale watch on a day after a rainstorm. You will probably see more people vomiting than you will whales. And, always bring a warm sweatshirt even on the warmest days because it is always colder on the water.
Walk Around Provincetown
Provincetown is a historic town located at the tip of Cape Cod, with a rich history dating back to the 1600s when it was a busy fishing village. It later became a bustling art colony in the early 20th century and you can still see artists' huts scattered out on the dunes.
The town has a vibrant and inclusive culture, with a large LGBTQ+ community and a strong artistic scene, reflected in its many galleries, theaters, and festivals. This is one of the few towns on the Cape where there is plenty to do for a a long weekend getaway (beyond the beach), including its historic landmarks, such as the Pilgrim Monument and the Provincetown Museum.
Other popular activities include whale watching, fishing, and strolling along Commercial Street, known for its eclectic shops, restaurants, and nightlife. I have a friend that spends two weeks in Provincetown (or "P-town" as most call it) each year and we love going out to visit with her for the day and always find great new restaurants to try.
Take a Dunes Tour in Provincetown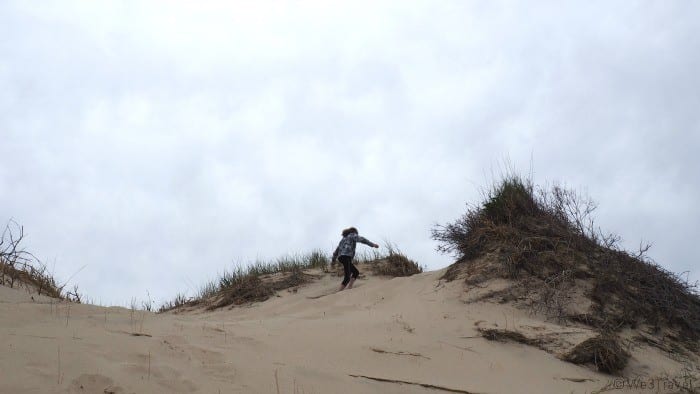 As you approach the town of Provincetown, you will see the arm of the Cape getting narrower and narrower and large sand dunes rising up all around. These dunes are protected and the only way to get out and explore them by car is with a licensed dunes tour.
We took a tour with Art's Dunes Tours and loved learning about the history and ecology of the region. Plus we did get a chance to get out and clamber about on the dunes for a bit.
Go Kayaking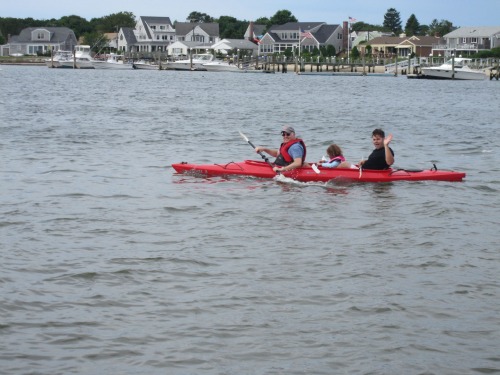 We rented a house right outside of Hyannis on a small private beach where we could watch the coming and goings of the ferries to Martha's Vineyard and Nantucket. We had fun kayaking around the harbor but there are many places on Cape Cod where you can rent kayaks and explore the harbors or salt marshes.
One popular kayaking destination is Nauset Marsh, located within the Cape Cod National Seashore. This area offers serene waters, lush greenery, and plenty of wildlife, including ospreys, egrets, and horseshoe crabs. Another option is the Bass River, which flows through Yarmouth and offers a peaceful journey through salt marshes, tidal flats, and narrow channels.
Bike the Shining Sea Bikeway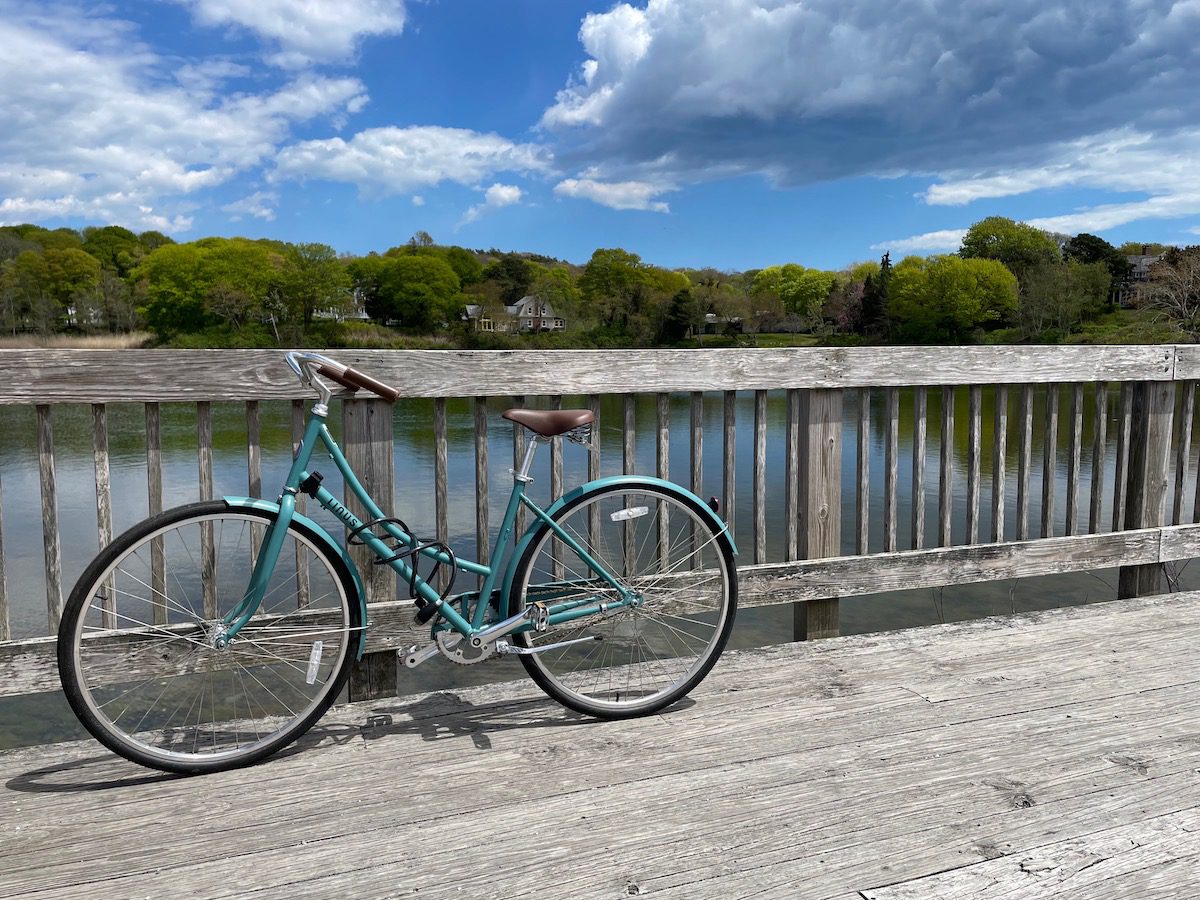 When I stayed in a retro Airstream at AutoCamp Cape Cod, the campground was located right on the Shining Sea Bikeway. This 10.7-mile scenic bike path runs from Falmouth to Woods Hole, following the old New York, New Haven, and Hartford Railroad route, passing through salt marshes, cranberry bogs, and wooded areas. The trail also offers stunning views of the ocean, with several points where you can stop to take in the scenery or walk on the beach.
If you are staying on the Lower Cape, you can also bike along the Cape Cod Rail Trail instead.
Visit Woods Hole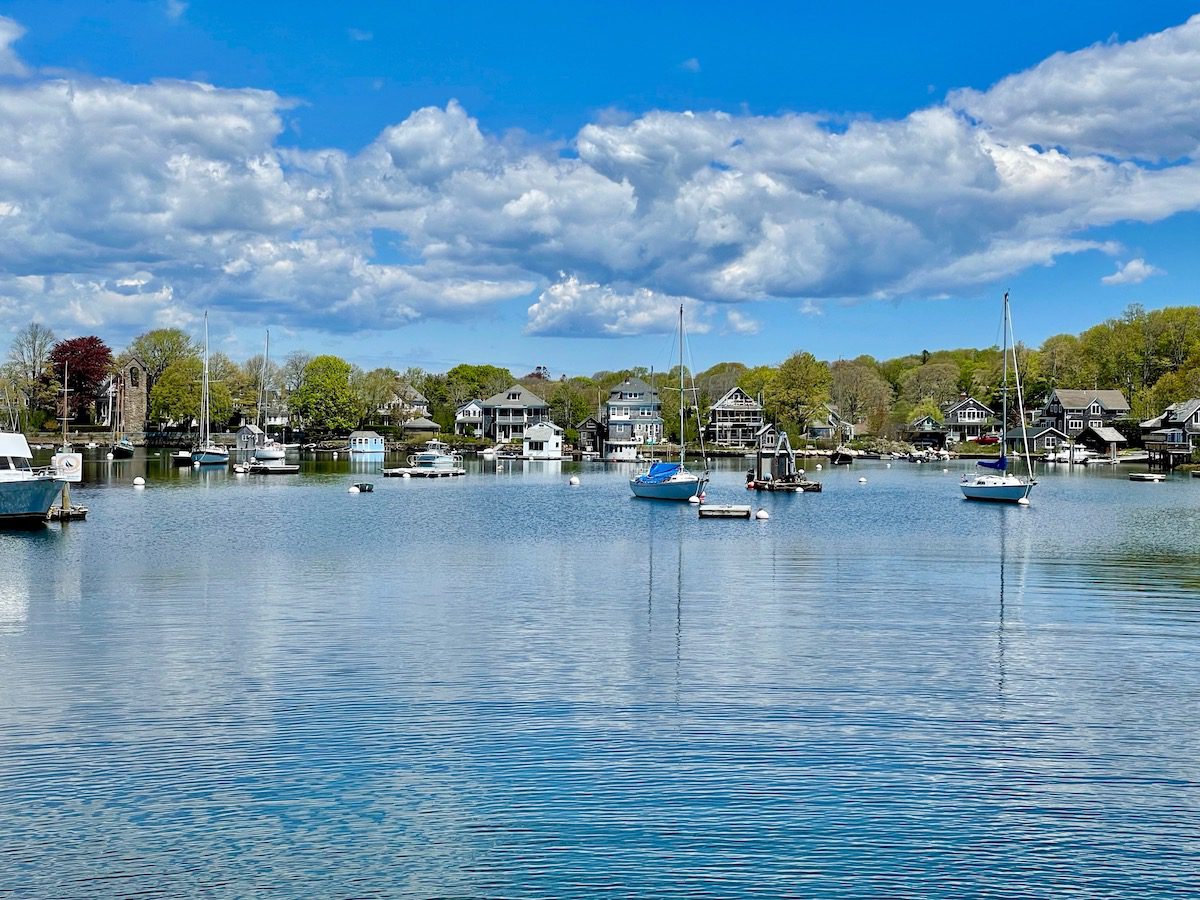 Many people only visit Woods Hole when they are catching the ferry to Martha's Vineyard or Nantucket, but you should really take some time to enjoy this charming little town. Located at the southwestern tip of Cape Cod, Woods Hole is famous for its world-renowned marine research institutions, including the Woods Hole Oceanographic Institution and the Marine Biological Laboratory.
The village has a rich history dating back to the 1600s when it was a fishing and whaling community. Today, you can stroll through the quaint streets lined with charming shops, galleries, and restaurants. Families will enjoy the small Woods Hole Science Aquarium, which houses various marine animals and offers interactive exhibits. There are also many restaurants to enjoy fresh seafood with gorgeous water views.
Take a Day Trip to the Islands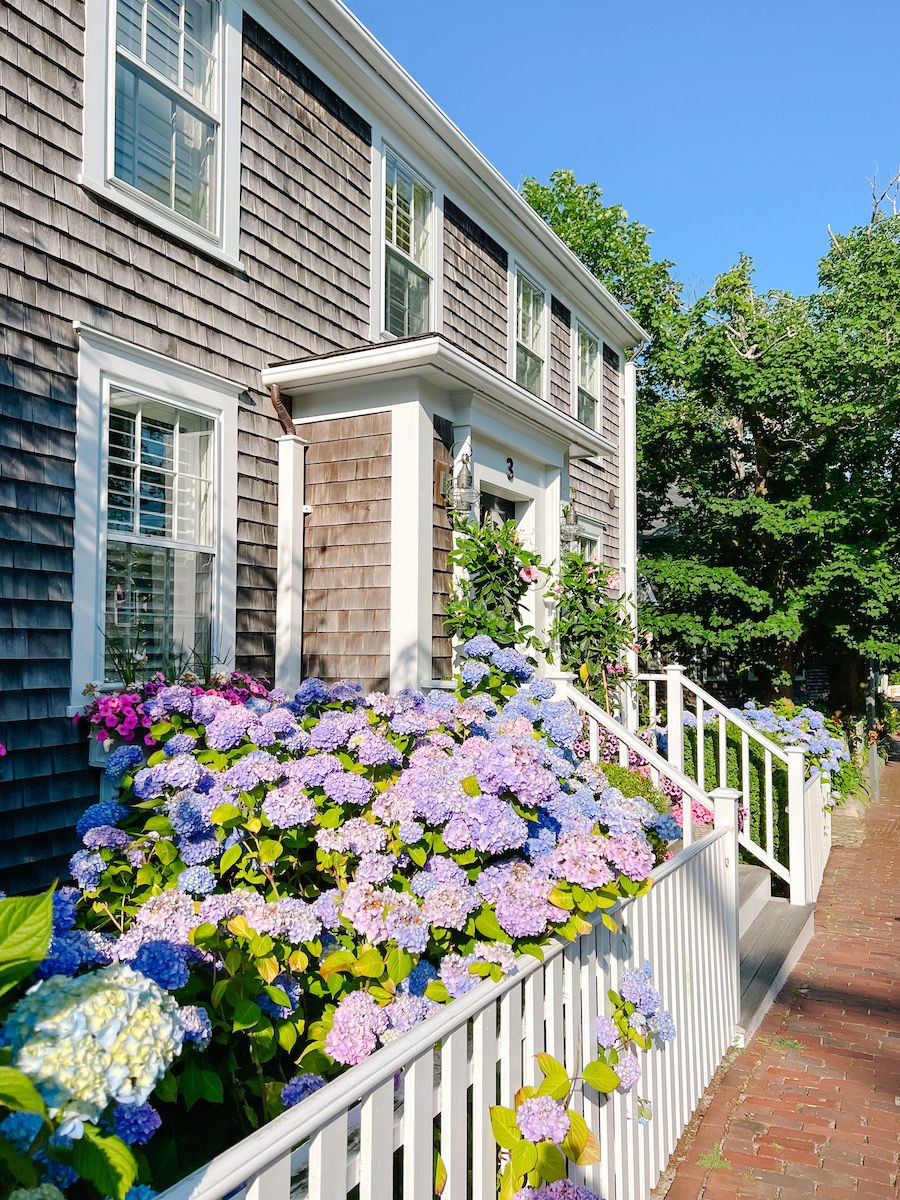 If you are staying on Cape Cod for a week or more, you may want to consider taking a day trip by ferry to Nantucket or Martha's Vineyard, two of the more famous islands off of Cape Cod's southern coast. Ferries typically depart from Woods Hole or Hyannis, providing easy access to both destinations.
Once on the islands, you can explore charming towns, famous landmarks, museums, and picturesque beaches. In Martha's Vineyard, check out the historic whaling village of Edgartown, the colorful cliffs of Aquinnah, and the artistic community of Oak Bluffs, finishing with sunset on Menemsha Beach.
On Nantucket, wander the cobblestone streets of the island's charming town, walk to the historic Brant Point Lighthouse, visit the Nantucket Whaling Museum, or rent bikes to explore the island.
Save this to Pinterest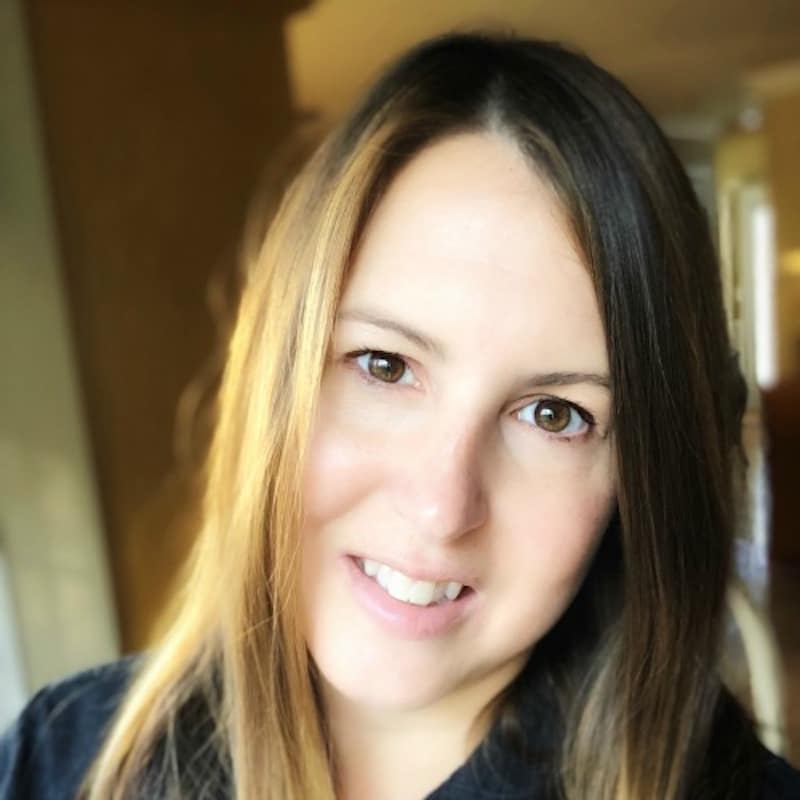 Tamara Gruber is the Founder and Publisher of We3Travel. A former marketing executive and travel advisor, Tamara is an award-winning travel writer and recognized expert in family travel. She is also the publisher of YourTimetoFly and the co-host of the Vacation Mavens travel podcast.