Living in Rhode Island, it is easy enough to take a day trip to the Cape in the summer and a couple of years ago we also rented a house in Hyannis. Over the years we have come up with some of our favorite family things to do on the Cape. With so many people heading to the Cape in the summer, I thought I'd share a few of our favorite places to go on Cape Cod. And if you need a place to stay, check these recommendations for Cape Cod accommodations by the beach.
Where to go on Cape Cod
Sunset at Skaket Beach
Skaket Beach in Orleans, MA offers one of the best places to watch the sunset on the Cape. Since parking is limited, it is good to arrive late in the day but a little before sunset. Bring some beach chairs and just sit and watch Mother Nature's show or bring a shovel and bucket and go exploring. When the tide is out you can walk out pretty far and search for creatures in the shallow water and sand.
Seal watching in Chatham
There is a reason why every summer you hear reports about great white sharks being sighted off the coast of Chatham, MA. They come because of the seals, and so do we. The Chatham fish market is the perfect place to watch the fishing trade in action and also see the seals that hang out near the boats and docks hoping for some scraps. The parking lot is small so go at off hours and pick up some fish while you are there.
While there, spend some time shopping and exploring the cute downtown of Chatham.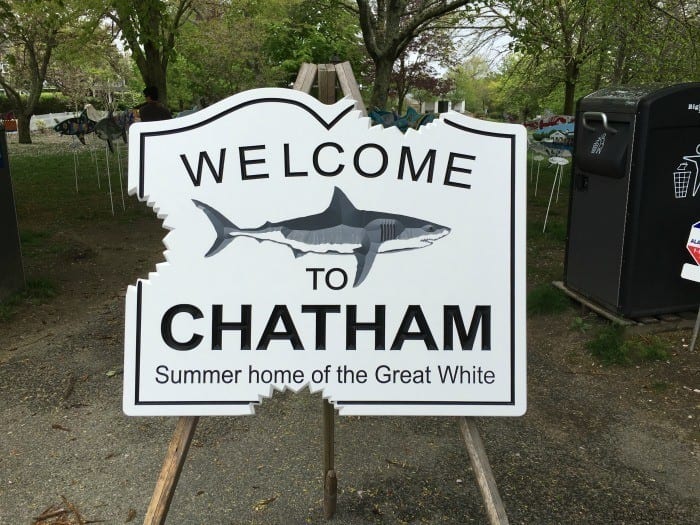 Nauset Light Beach on the National Seashore
The Cape Cod National Seashore is truly a national treasure. A beautiful beach back by a steep glacial scarp (just tell the kids they are NOT allowed to climb on the cliff/dunes.) The nice thing about the Cape is that you can quickly go from the Atlantic Ocean, with its rougher surf, to the calm Cape Cod Bay and it is nice to experience both.
Chapin's Beach
If you go to Chapin's Beach in Dennis, MA, you need to go early for a few reasons. First, the parking lot is small and fills up by 10am on a busy summer day. Next, if you are there early, you might even find a sand dollar. Finally, the beach is immense when the tide is out and you can walk very far out on the tidal flats and play in the shallow water. But when the tide comes in, very little beach is left.
Whale and people watching in Provincetown
Provincetown is a popular summer destination for the LGBT community, making it a lively and interesting town. There is so much to do for everyone with great restaurants, shopping, and activities like a Pirate Museum and whale watching.
My word of advice — don't go on a whale watch on a day after a rainstorm. You will probably see more people vomiting then you will whales. But on a clear day you'll see minke whales, humpbacks, and more.
Dunes Tour in Provincetown
As you approach the town of Provincetown, you will see the arm of the Cape getting narrower and narrower and large sand dunes rising up all around. These dunes are protected and the only way to get out and explore them by car is with a licensed dunes tour.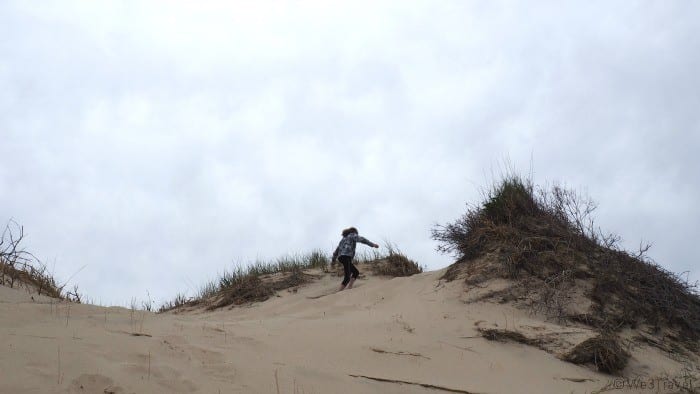 We took a tour with Art's Dunes Tours and loved learning about the history and ecology of the region. Plus we did get a chance to get out and clamber about on the dunes for a bit.
Kayaking in Hyannis
We rented a house right outside of Hyannis on a small private beach where we could watch the coming and goings of the ferries to Martha's Vineyard and Nantucket. It was also fun to get out on the water and kayak through the harbor.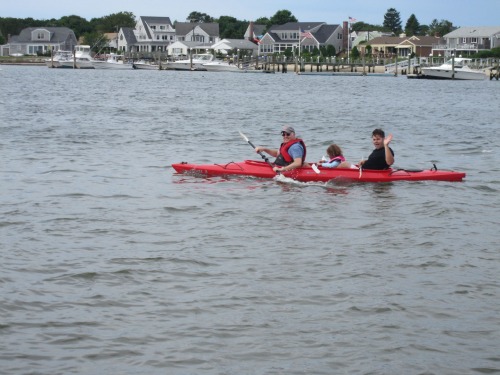 [plan-trip]
[/plan-trip]
PIN THIS FOR LATER