Every destination has its own unique foods. This is why I strongly believe in traveling through my stomach. Some destinations have more to offer than others and I was recently surprised by the number of interesting foods on the Upstate Eats Trail in Western New York. So if you are looking for the best food in Buffalo, make sure to try these local favorites.
Sure everyone knows about Buffalo wings…after all, they were invented at the Anchor Bar in Buffalo, New York. But have you heard of red hots? What about sponge candy? Did you know that Buffalo has its own style of pizza? Trying these classic Buffalo foods is one of the fun things to do in the Queen City.
But don't think that wings and dogs is all that Buffalo has to offer. With a strong immigrant community, Buffalo is also home to a wide selection of Burmese, Ethiopian, Bangladeshi, and Cambodian restaurants. There are also fine dining restaurants (and literal gin joints), 35 breweries, and dozens of food trucks that serve everything from poutine to pierogi.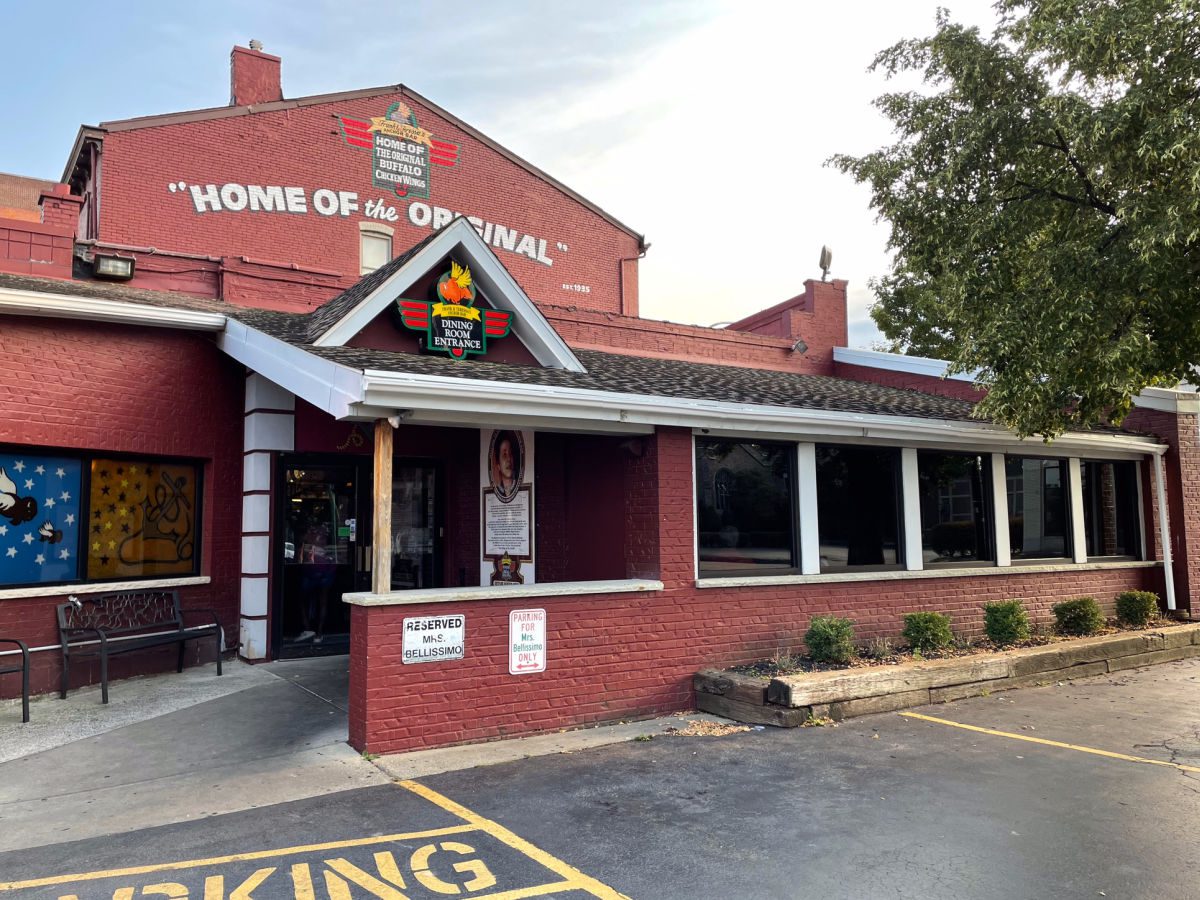 Best Food in Buffalo
So let's dig into the must-try foods and the best restaurants in Buffalo to find them!
Buffalo Wings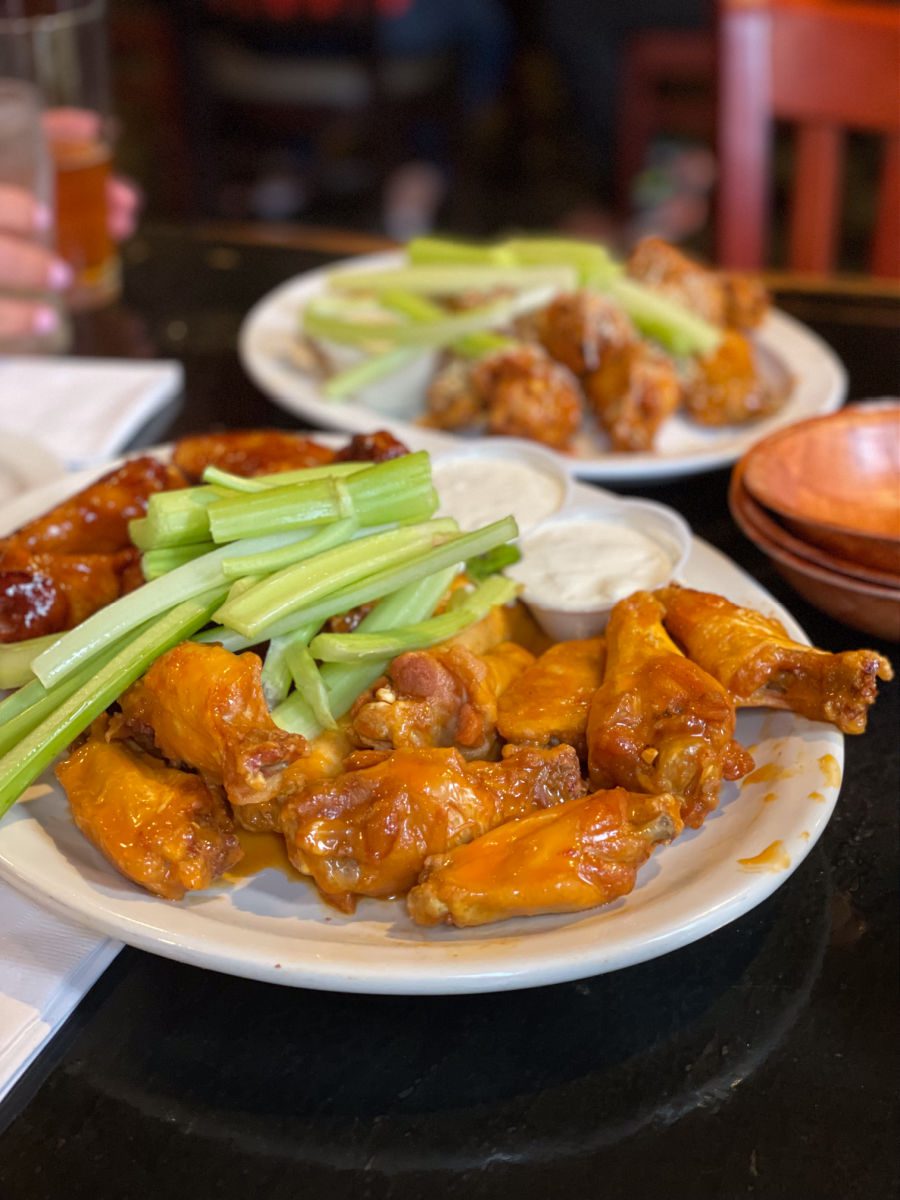 The Buffalo wing has become one of America's favorite foods and everyone has the place they think makes chicken wings the best. For me, that is Chuck's Spring Street Cafe in Princeton, New Jersey. Over the years, places have riffed off of the original Buffalo wing hot sauce to include garlic parmesan, chipotle barbecue, teriyaki, and flavors that will burn your tongue to those sweet and sticky.
If you are visiting Buffalo, you will likely want to make a pilgrimage to Anchor Bar, the originator of the Buffalo wing. The original bar has been expanded to be a tourist destination, as you can tell by the swag shop and the hundreds of license plates on the walls. Order the original medium if you like the classic flavor (although there are a dozen other flavors you can try.) I'll be honest though, they aren't the best I've ever had.
If you want to compare and contrast, follow the Buffalo Wing Trail and include stops at Duff's Famous Wings and Blackthorn Restaurant & Pub. Ask some locals their favorites too! Just don't be surprised if every one gives you a different answer from the neighborhood where they grew up. One thing they all agree on though is that the Anchor Bar dining room is mostly for the tourists these days.
Red Hots
Sure, hot dogs are famous in many places but they are really a THING in the Buffalo area. You will find "hots" restaurants all along the Upstate Eats Trail. There are 250 years of collective hot dog history in Buffalo with frankfurter manufacturers Sahlen's and Wardynski's. These Buffalo dogs, or red hots, are typically charcoal broiled giving them a tasty snap of flavor.
You can order a regular red hot, or go for the famous foot long. Top it with your choice of condiments or go for "the works", which typically includes pickles, onions, ketchup, mustard, and some kind of spicy relish or hot sauce.
One of the most beloved spots to grab a dog is Ted's Hot Dogs. There are now eight Ted's locations in Western New York, each churning out hot dogs as fast as Chipotle folds burritos. Ted's uses the Sahlen dogs but adds its own spicy hot sauce to the mix and it gives it just the right kick to make Ted's dogs special. We tried the Ted's in downtown Buffalo, which also offers outdoor seating, and I'd also give a thumbs up to their thin-sliced onion rings and fries.
If regular hot dogs seem too pedestrian, try one of the upscale dogs from Frank. Started as a food truck by two brothers, this brick-and-mortar restaurant serves up artisanal hot dogs like Banh Mi dogs, kraut-covered dogs, and even vegetarian dogs with unique toppings like tomato jam, pickled veggies, blueberry BBQ sauce, sweet potato chili, and Tijuana cream sauce.
Buffalo-style Pizza
With a location between Chicago and New York, is it any wonder that Buffalo has developed its own unique blend of pizza too? With a crust thinner than Chicago-style deep dish and thicker than New York thin crust, Buffalo-style pizza is its own breed. The sauce is sweet and tangy, the cheese is abundant and gooey, and the crust, while not meant for folding, isn't too doughy either.
But that extra special touch is the thickly-cut pepperoni that curls and darkens when cooked. The most popular places to grab a slice of Buffalo-style pizza is at Bocce Club Pizza and La Nova, although there are plenty of places to try around town.
Beef of Weck
Roast beef sandwiches aren't unusual either, but once again, Buffalo does its thing to make a food its own.This isn't Chicago-style Italian roast beef and it certainly isn't that thin, slippery stuff that Arby's passes off as meat. In Buffalo, a beef on weck features hand-carved roast beef, dopped in au jus, topped with fresh horseradish (not that creamy horseradish sauce), and served on a kimmelweck bun.
Never heard on a kimmelweck bun? I hadn't either, but it is a roll which is lightly-crusted with Kimoweck or caraway seeds and kosher salt. I'm not a fan of caraway seeds, but I still loved the salty, spicy, juicy mix of a beef on weck sandwich.
You can find beef on weck at restaurants across Western New York, however there are some in the Buffalo area that are especially famous for its sandwiches. I'd recommend Charlie the Butcher, which also has some delicious crispy and salty fries, but you may also want to try Schwabl's or Eckl's.
Fish Fry
The Friday night fish fry is popular across the midwest and Northeast, especially during Lent. Many pubs and restaurants will serve up beer-battered haddock or cod with French fries, coleslaw, macaroni salad and tartar sauce. If you are looking to switch up the flavor from your classic fish and chips, try the curried fish and frites from Graylynn in downtown Buffalo. This gin bar specializes in craft cocktails and small plates featuring flavors from India, Spain, France, and England.
For a more traditional fish fry, try Gene McCarthy's, a First Ward tradition since 1963. They use the freshest fish and serve up giant 14 oz. portions, although you can always go for a half if you aren't starving.
Loganberry Drink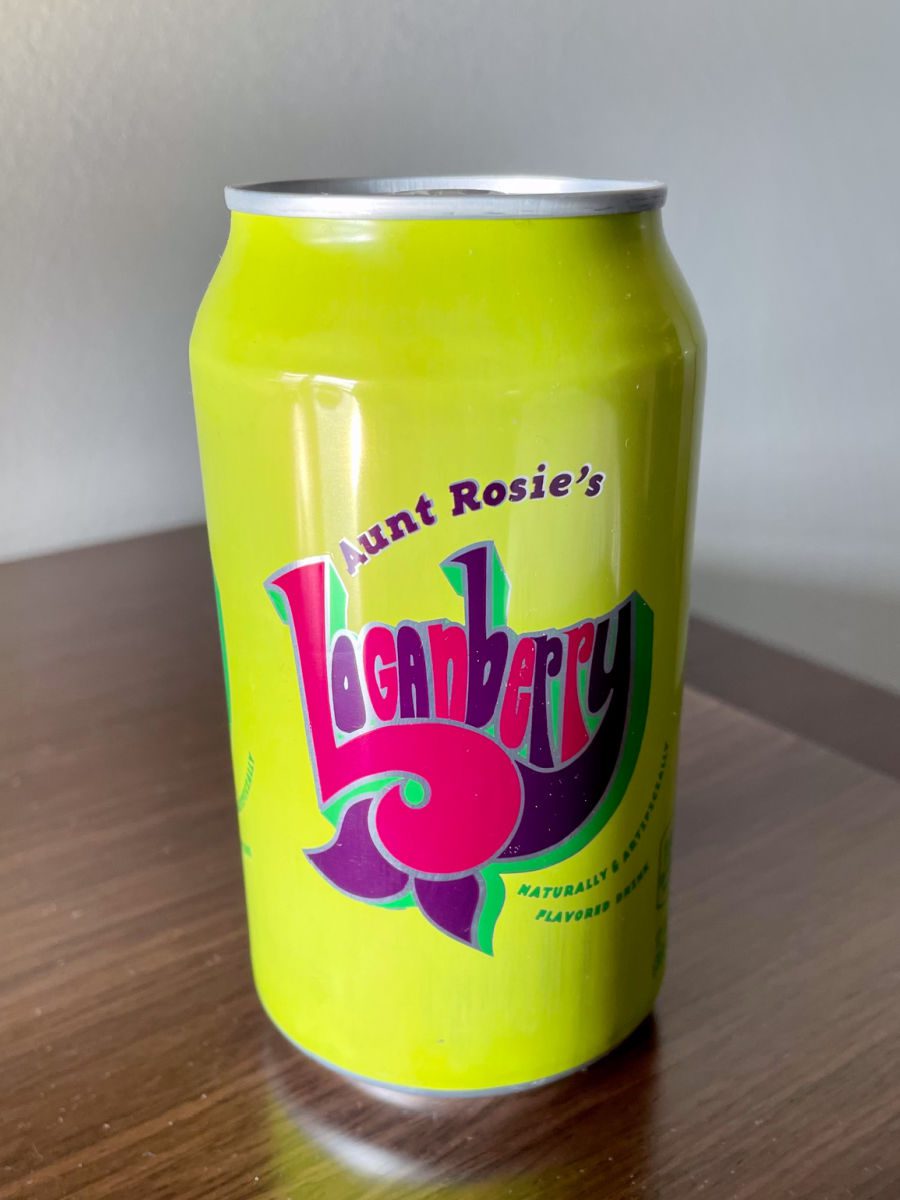 A loganberry is a cross between a blackberry and a red raspberry, created in the late 1800s by a Californian. This dark-red, non-carbonated drink was made famous at Crystal Beach Theme Park near Buffalo and has been popular in Western New York and Southern Ontario for decades. Today, you can find loganberry drinks at soda fountains around Buffalo, including at Ted's Hot Dogs.
The drink is super sweet and slightly syrupy, so it is probably an acquired taste if you didn't grow up slogging it down in the summer.
Sponge Candy
Sponge candy is another one of those must-try foods in Buffalo, found at candy shops around the area including Parkside Candy, Antoinette's Sweets, Oliver's Candy, Althea's Chocolates, and more. Many of these shops also offer other handmade chocolates and sometimes even have an ice cream shop.
My expectation of sponge candy was for it to be much more, well, spongy, then it is in actuality. Sponge candy is crispy, airy toffee covered in milk or dark chocolate. It is made from caramelized sugar, which is spun into a light, airy buttercrunch and than hand or machine-dipped in chocolate. Served in one-inch squares, sponge candymakers each use different secret recipes to add their special touch.
I'm personally not a huge fan but Buffalonians like it enough to celebrate National Sponge Candy Day on September 21st of each year.
Ice Cream
Every city has its own popular ice cream spots, from old-fashioned sundae shops to classic roadside creameries. In Buffalo, there are some stand outs to put on your itinerary. At Antoniette's Sweets, in addition to sponge candy they serve up freshly-made, small-batch ice cream with homemade toppings. The fluffy home-made whipped cream is squeezed out of pastry bags and added to 20 different topping options.
I'm a huge fan of soft-serve and frozen custard so I'm partial to the offerings at newcomer Churn. Opened in 2017 and adjacent to Floyd Taco Factory (also a popular spot for tasty and creative tacos like the "dirty south" chicken and waffle taco), Churn serves up frozen custard with a delicious combination of toppings. They have created specials like the Strawberry Short Cone, which is topped with strawberry, lavendar shortbread, and lemon zest, and tastes like a strawberry shortcake popsicle but better!
You are going to want to bring your appetite when visiting Buffalo! But don't worry, there are plenty of other things to do in Buffalo to work off those calories. Planning a girl's trip there? Check out my guide.
Save this to Pinterest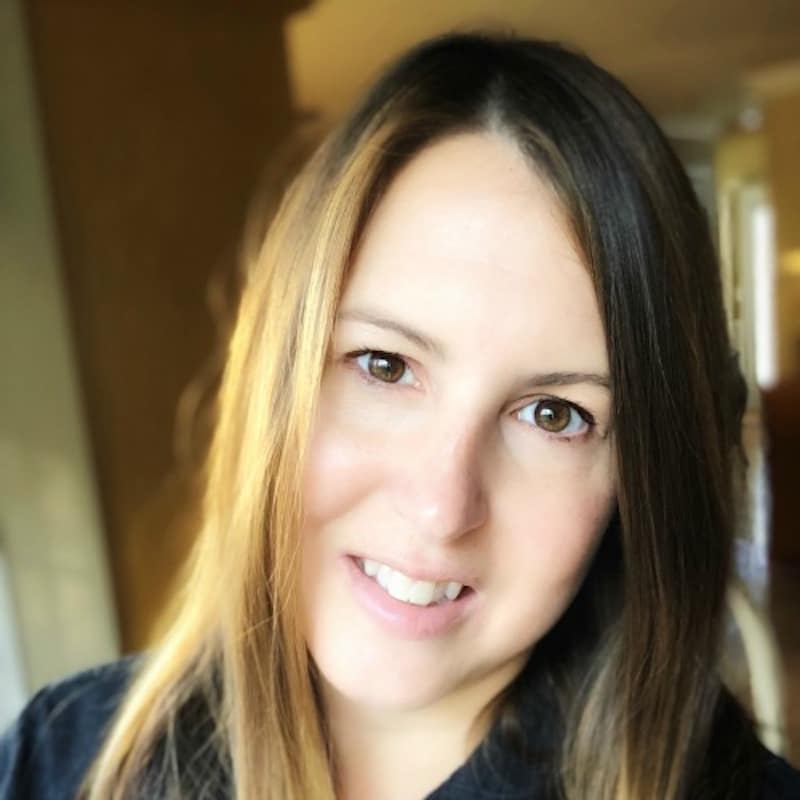 Tamara Gruber is the Founder and Publisher of We3Travel. A former marketing executive and travel advisor, Tamara is an award-winning travel writer and recognized expert in family travel. She is also the publisher of YourTimetoFly and the co-host of the Vacation Mavens travel podcast.