If you love trying local foods on road trips, the next time you are planning a vacation, hop on your local tourism board website and check out some of the foodie trails available along your route. I recently took a Western New York road trip along the Upstate Eats Trail, which offers a great blend of local food experiences, historical sites, and fun pit stops. Plus, I came home with so many yummy souvenirs that I'm still devouring.
Upstate eats Trail
The Upstate Eats Trail is a combined effort between Binghampton, Buffalo, Rochester, and Syracuse in Upstate / Western New York. The Trail covers classic hot dog stands, roadside ice cream shops, barbecue joints, diners, bakeries, candy stores, sandwich places, and even old-fashioned drive ins. While Binghampton, Buffalo, Rochester, and Syracuse are the primary destinations on the trail, there is plenty to see (and eat) in between stops.
Along the road, you drive through the bread basket of New York state, skimming the top or bottom of the Finger Lakes region, and follow the Erie Canal to the Great Lakes. With so many delicious food spots to stop at, plan on wearing your stretchy pants, bringing your appetite, and packing your antacids because you won't be leaving hungry.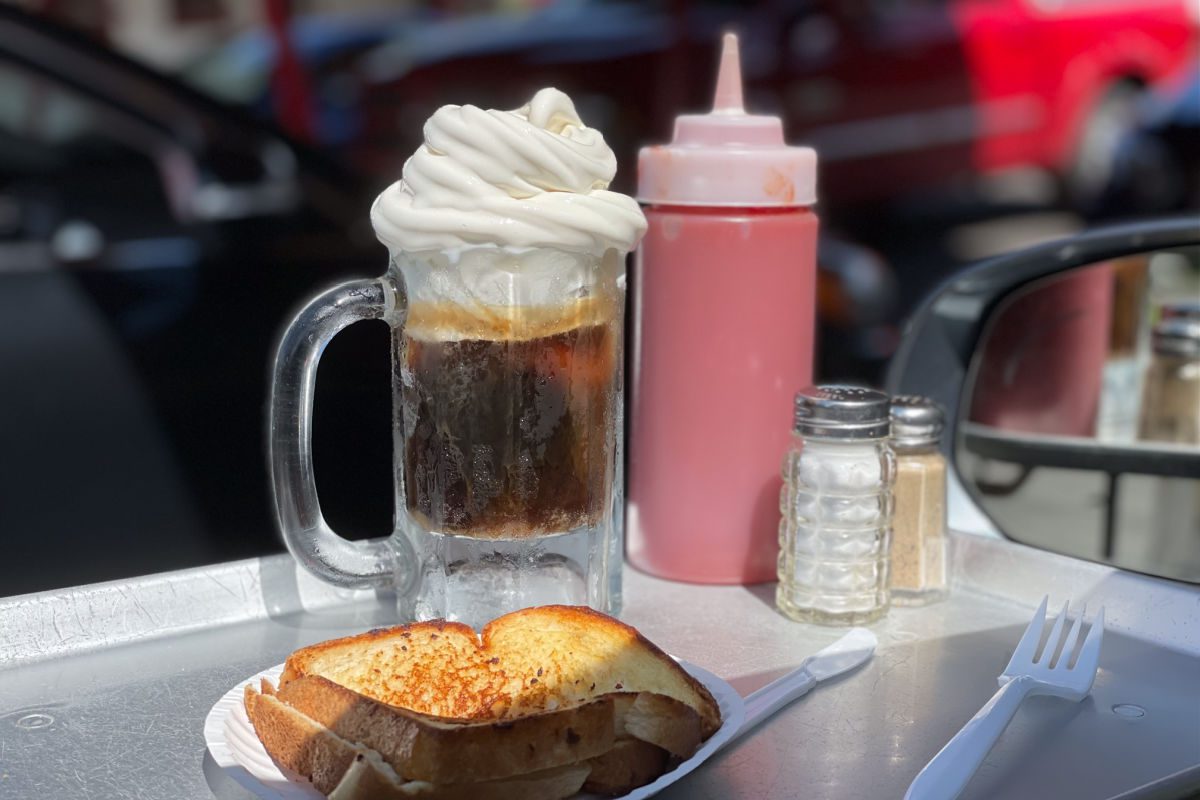 Western New York Road Trip
Note: My road trip was hosted by Visit Buffalo Niagara, Visit Rochester, and Visit Syracuse, covering my lodging as well as some activities and food. Please see my disclosure page for more information.
Since I was driving to Buffalo from Rhode Island, I only hit three of the four stops along the Upstate Eats Trail, with Syracuse (also known as "Salt City") up first.
Syracuse, New York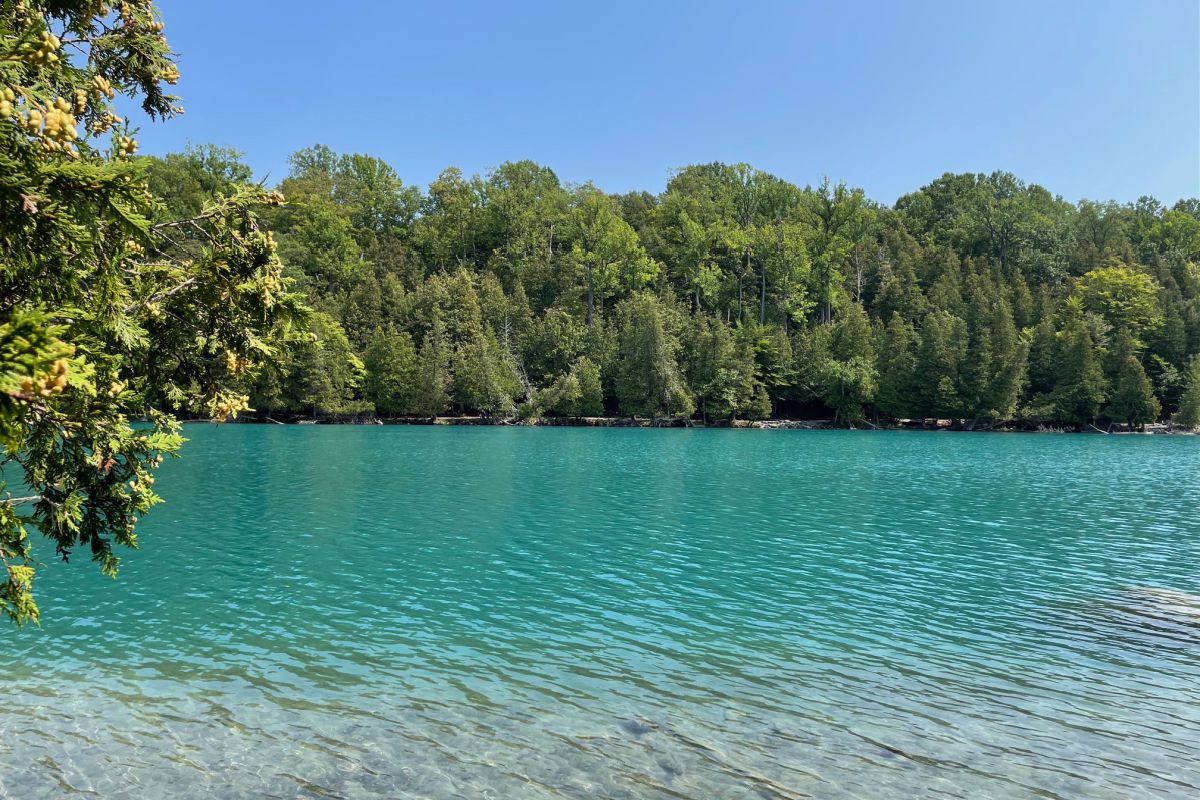 Before arriving in Syracuse, I stopped at Green Lakes State Park in nearby Fayetteville. After a few hours spent driving across Interstate 90, it was time to stretch my legs and build up an appetite with an easy hike around Green Lake, one of two surprisingly beautiful glacial lakes in the park. If I had more time, I could have also enjoyed an afternoon at the beach and a swim in Green Lake, but I had food on my mind.
Ready to eat, I followed the advice I received on social media and made a beeline to Dinosaur BBQ's original location in Downtown Syracuse. Of course the tough thing about solo travel is wanting to try all the things and not being able to finish anything. I chowed down on mixed meat plate of ribs and brisket with fries and mac and cheese (nothing like starting out with a feast!) I even tried the fried green tomato appetizer, but that I'd recommend skipping. The flavor of the meat was some of the best barbecue I've had in a while and oh so scrumptiously tender. I really had to restrain myself from finishing the entire plate, but I knew my stomach was just getting warmed up.
After lunch I checked into the gorgeous Marriott Syracuse Downtown. This historic hotel has a stunning grand lobby and event space, with up-to-date and comfortable rooms. The location is perfect for exploring downtown, which I found to be very quiet during my summer visit, although I imagine that changes once the university students are back in town.
In order to get hungry enough for dinner, I used the Syracuse Historic Downtown self-guided walking tour to explore downtown. I loved the architecture in Syracuse and was disappointed the Erie Canal Museum was closed on Mondays, but I'd love to stop there on a future visit.
Once I had walked up a hunger, I wandered across the street from the hotel to the Salt City Market food hall. If you are looking for a break from hot dogs / wings/ and bar food, Salt City Market some interesting options including Burmese, Middle Eastern, Jamaican, Thai, Vietnamese, Soul Food, Southern, and more. There is also a cocktail bar, juice shop, and coffee cafe, so you can enjoy a mix of drinks and a variety of cuisines in one modern setting. I'd only worked up a wee appetite, so I sampled a Jamaican meat pie from Erma's Island and a slice of peach pie from Pie's the Limit (yum!).
The next morning, I needed to leave early to get to the Harriet Tubman House in time for a tour, so I didn't have time for breakfast (plus I was still full from the day before!). I also missed out on trying Syracuse's signature food, salted potatoes. Syracuse is nicknamed Salt City because of the salt springs on the southern shore of Onondaga Lake, which supplied the country with salt until the early 20th Century. Irish immigrants would take the briny water from the deposits and boil small white potatoes in them, making salt potatoes an iconic Syracuse food.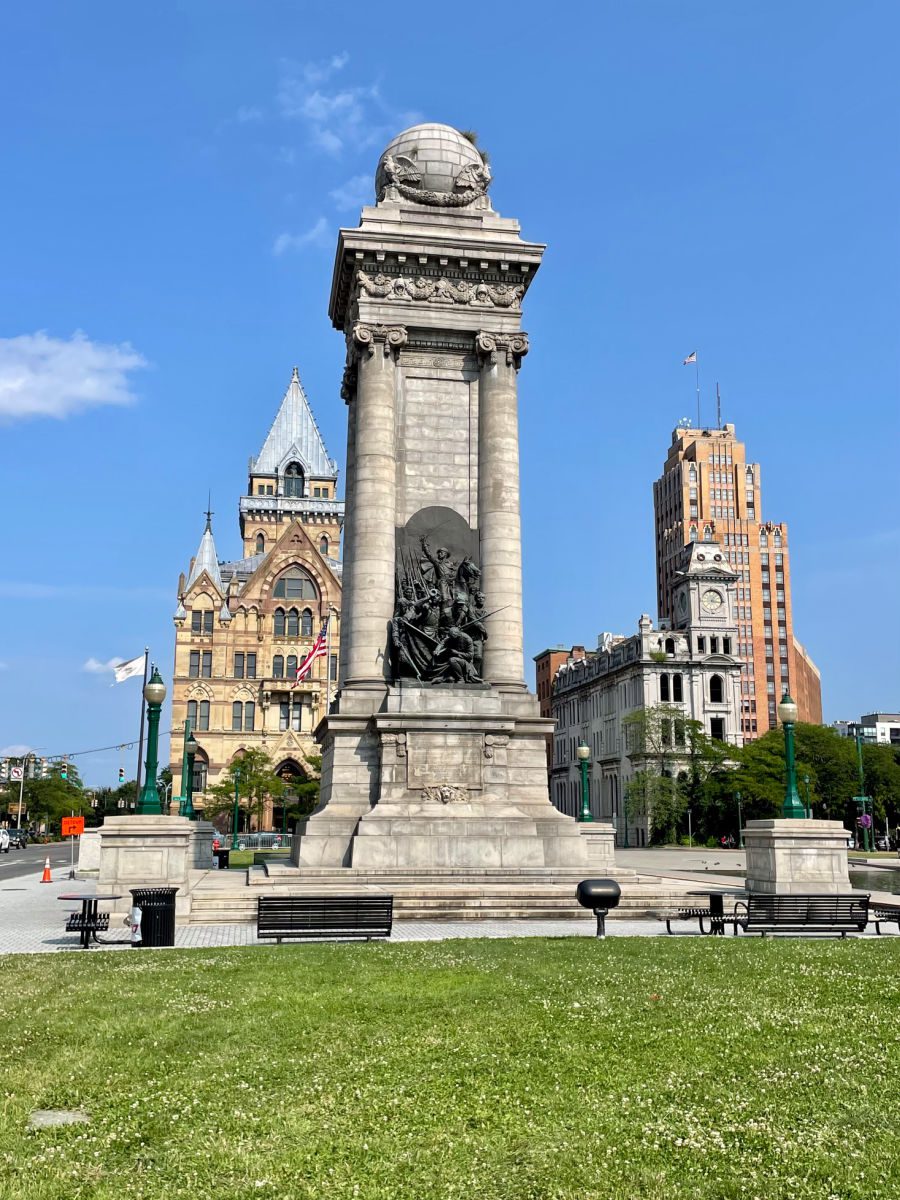 If you have more time in Syracuse, here are few other food stops you might want to try:
Syracuse to Rochester
The drive from Syracuse to Rochester takes less than an hour and a half, but you could take the whole day exploring (and eating) if you have the time. I'd recommend a stop in Auburn, New York, which played an important role in the Underground Railroad and the Women's Suffrage Movement. In downtown Auburn you will find the New York Equal Rights Heritage Center, which covers the New York residents who have played critical roles in civil rights, women's rights, and LGBTQ rights.
I then joined a scheduled tour of the Harriet Tubman Home and National Historic Site (in the summer the site was open for scheduled tours only, but it is currently closed due to COVID protocols. Check the website for current hours and policies.) If you have ever seen the movie Harriet or learned about Harriet Tubman in school, you probably know part of her story, but you may still be surprised by all the amazing things this woman accomplished in her lifetime. Her achievements include saving 70 enslaved people over 13 trips as a conductor on the Underground Railroad, serving as a spy and nurse in the Civil War, leading a military mission that freed 750 enslaved people, and giving back to her community in Auburn by offering housing and food to those in need.
After stopping in Auburn, I would recommend continuing on to Seneca Falls, where suffragists Elizabeth Cady Stanton and Lucretia Mott organized the Seneca Falls Convention in 1848, advocating for gender equality. While the Women's Rights National Historic Park is open for limited hours right now, this is an important historic site to try to squeeze in (I visited previously on my mother-daughter trip to Corning.) In town, you can also visit the Elizabeth Cady Stanton House and the National Women's Hall of Fame (advance reservations with a timed-entry ticket are highly recommended). If you take a walk along the river, you can also take a picture of the bridge made famous in the Christmas classic movie, It's a Wonderful Life.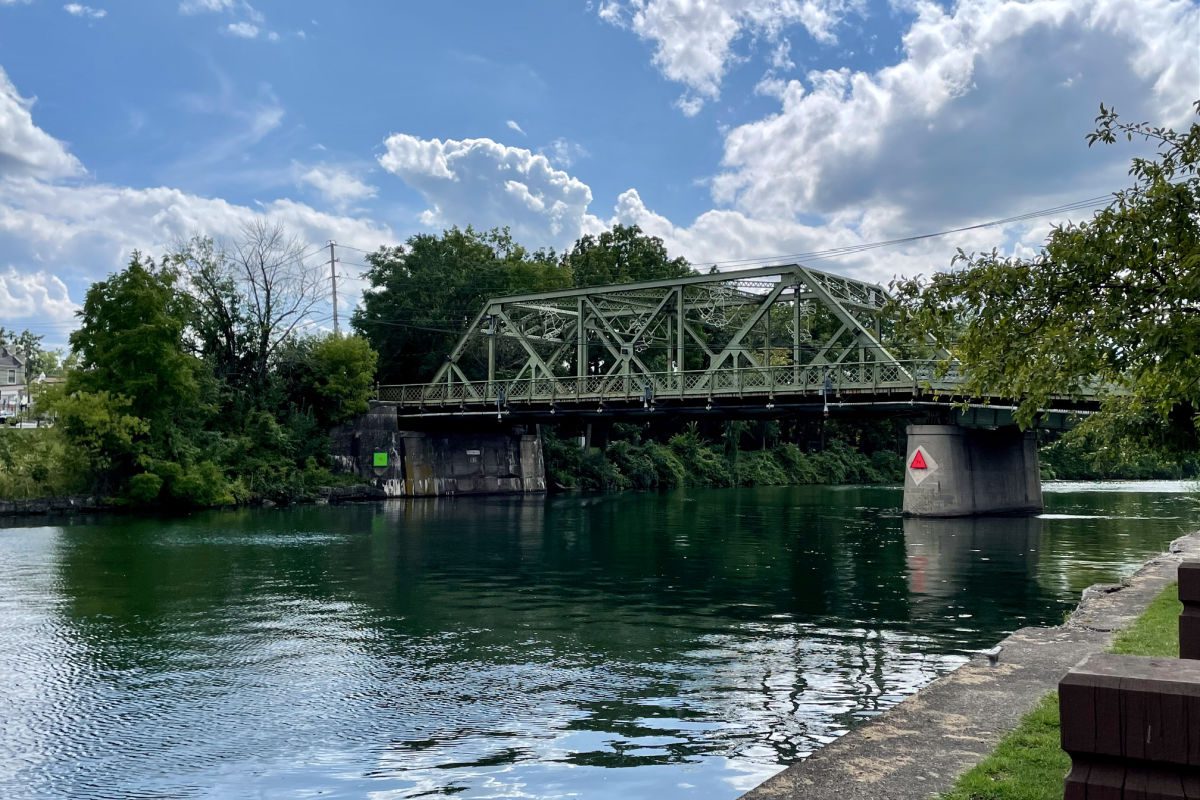 Leaving Seneca Falls, I stopped for a snack in Waterloo at Mac's Drive In. This traditional drive in is a slice of Americana which has been around since way before Sonic made drive ins cool again. Open seasonally, Mac's serves up fast food, but it is most known for its root beer floats. Served in a chilled mug using Rochester's sweet Richardson root beer and topped with delicious, creamy soft serve, this classic drink even won me over (and I'm not usually a root beer fan.)
Don't indulge too much though because when you get to Rochester, there is some more eating to do!
Rochester, New York
Rochester, nicknamed "Flour City," is famous for the "garbage plate", as well as white hots (hot dogs), ground rounds (burgers), and frozen custard. The garbage plate is just about what you would think, a plate piled high with carbs and meat that I'm sure is a popular late night "snack". Since it was invented at Nick Tahou Hots, that's where I went to try this famous dish. The restaurant is a total hole in the wall and only open until 7pm on most nights, but it is worth making a stop to try the original garbage plate. If you don't make it in time, many restaurants in Syracuse have their own version of the garbage plate.
A garbage plate usually starts with a base of fries and macaroni salad, topped with burgers/cheeseburgers or hot dogs, and smothered in meat sauce, onions, and "the works." Bring a friend or a big appetite if you plan on finishing yours!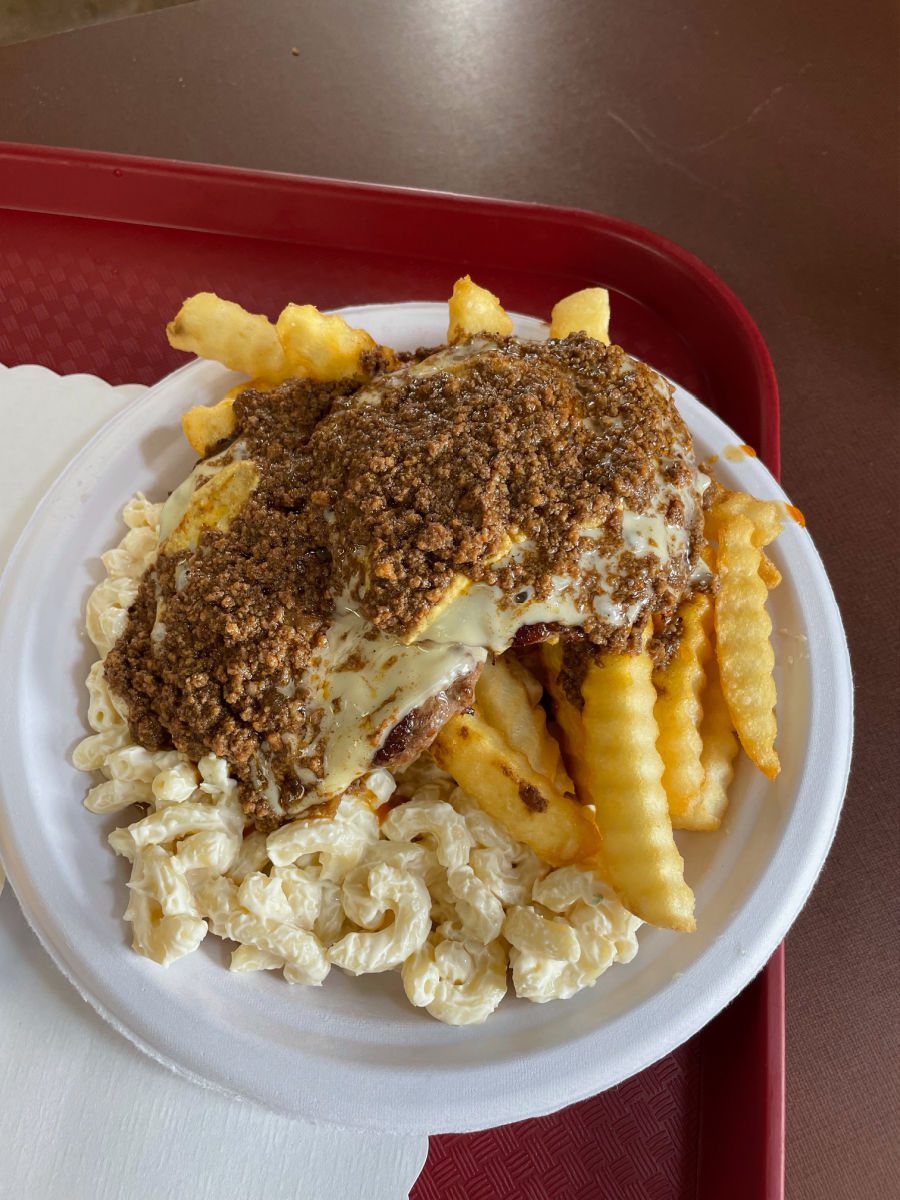 My next stop was at Bill Gray's at the Port of Rochester on Lake Ontario for white hots and ground rounds. One thing you will learn along the Upstate Eats Trail is that each "hots" restaurant has its own twist on either toppings or dogs. Most use locally-produced hot dogs (such as Zweigle's) and offer either white hots (white hot dogs), red hots (regular hot dogs), or both. I tried a white hot and if you can get past the unusual look, you will find it pretty similar to any uncured hot dog.
After all this food, I needed to walk it off and luckily I was right next to Ontario Beach Park on the shores of Lake Ontario. With a nice long walk along the soft sandy beach of this immense Great Lake, I was ready to squeeze in a small cone from Abbott's Frozen Custard. Soft-serve frozen custard brings me back to childhood beach days at the Jersey Shore, every lick a mix of deliciousness and nostalgia.
Of course a visit to Rochester shouldn't only be about eating, so I stopped at a museum I've heard about for years — The Strong National Museum of Play. If you are visiting with kids, this museum is an absolute must! All I could think was how much I would have loved to live nearby and have a museum membership when my daughter was younger. What a blast that would have been exploring the many interactive exhibits from the "Reading Adventureland" to the mini Wegmans supermarket to "play" store to the Comic Book Heroes and the Dance Lab.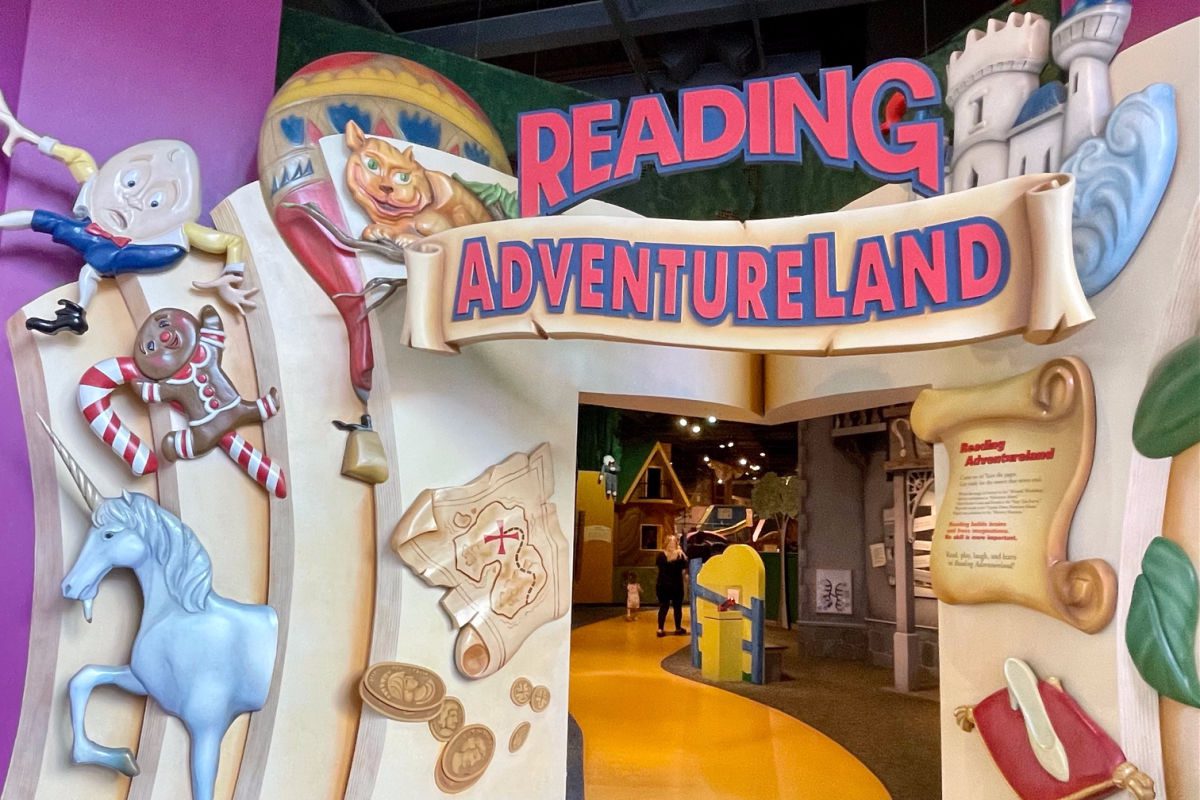 Even adults will appreciate strolling through the Toy Hall of Fame and seeing how many toys from each decade were once in your toy box. There is a pinball and video game arcade and even a colorful butterfly garden. You don't need to be a kid to enjoy the Museum of Play.
My next stop in Rochester was at the Susan B. Anthony House and Susan B. Anthony Square, to see the sculpture of good friends Frederick Douglass and Susan B. Anthony having tea. Tours of the Susan B. Anthony House require reservations so I was only able to look around downstairs on this trip and learn a little more about the background of this American icon.
Before dinner, I took a walk along the pedestrian walkway overlooking High Falls in downtown Rochester. This 96-foot waterfall is certainly an unexpected sight in the middle of the city! You can also enjoy the view with a pint from the rooftop of the Genesee Brewhouse. The Genesee Brewery is one of the largest and oldest continually operating breweries in America. Today it goes way beyond the original Genny Cream Ale with a selection of craft beers and a pub-style restaurant in a 9,200 square-foot space. It is well worth a stop at this iconic brewery.
I turned in for the night at the Strathallan Hotel from Doubletree by Hilton. With a feel of a boutique hotel, the Strathallan offers perfect skyline views from its rooftop bar. Unfortunately it was closed when I visited, but they did hook me up with a huge one-bedroom suite on the top floor with a terrace that overlooked downtown Rochester.
The next morning I was saving my appetite for Buffalo, but if you are looking for a breakfast spot in Rochester, try:
Boxcar Donuts, 127 Railroad St #120, Rochester, NY
Rochester Public Market (open 6am-1pm Tuesdays, Thursdays, and 5 am – 3pm Saturdays), 280 N. Union St., Rochester, NY
Mercantile on Main, 240 E. Main Street, Rochester, NY 14604
Rochester to Buffalo
On my Western New York road trip, I had to high-tail it to Buffalo in the morning to meet up with a friend joining me for a Buffalo girls trip. However, I did stop at some of the Upstate Eats Trail stops on my return trip from Buffalo. When traveling from Rochester to Buffalo, I'd recommend stopping for a few hours at the Genesee Country Village and Museum. One of the largest outdoor living history museums, there is so much to do here — from exploring a recreated 19th Century village to walking trails and a nature center.
The village is composed of 68 buildings, many of which are staffed with costumed interpreters giving live demonstrations at the pottery, cooper shop, tinsmith, and blacksmith shops. The Pioneer Settlement dates from 1795-1830, the Central Village from 1830-1870, and the Gas Light District from 1860-1900, letting you stroll through time to see the evolution of a small town. On my visit, I even got to watch the Silver League play an old-time baseball tournament.
As you get closer to Buffalo, there are a number of quick food stops that I'd recommend to sample or pick up treats to bring home. These include:
Oliver's Candies — ice cream, sponge candy, truffles, and cashew glaze (like a peanut brittle but with cashews), 211 West Main Street, Batavia, NY
Kutter's Cheese Factory Store — Yancey Fancy cheddar cheese of many flavors (beware the buffalo cheddar is flaming hot!), 857 Main Road, Corfu, NY
Dave's Ice Cream — located in a converted former Dairy Queen, Dave's serves up both Perry's Ice Cream and Upstate Farms soft serve, 3872 W Main Street Rd, Batavia, NY
Buffalo, New York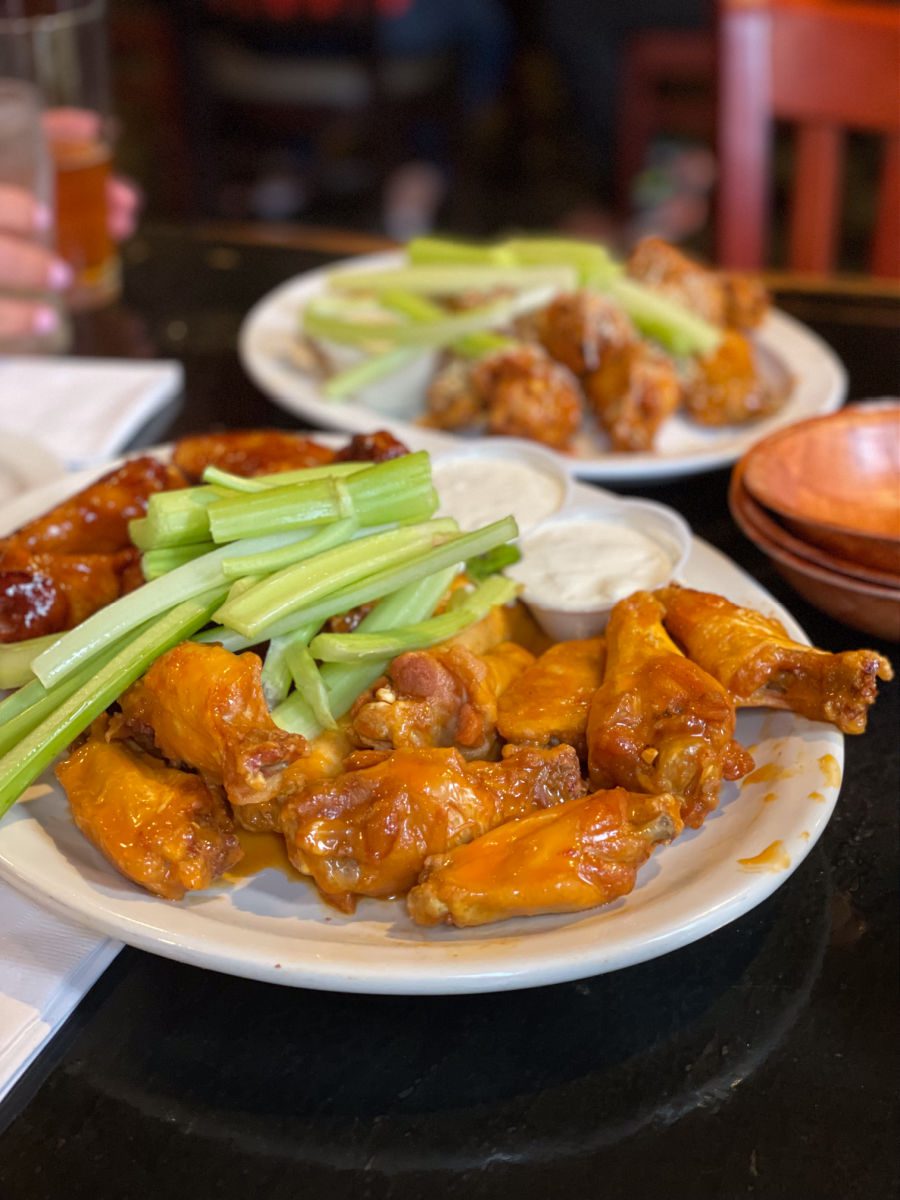 Buffalo was the last stop on my Western New York road trip and the reason why I embarked on the Upstate Eats Trail to begin with. I've been intrigued by the renaissance of this industrial city on Lake Erie and its burgeoning food scene. Of course, while in town, I had to try many of Buffalo's most famous must try foods, starting with red hots and loganberry drink at Ted's Hot Dogs.
Ted's is famous for its spicy meat sauce that it slathers over its charcoal-broiled dogs, along with whatever mix of fixings you choose (pickles are a popular option.) The sauce definitely adds a fun kick, with a very different flavor from a chili dog. And if you really love the sauce, you can always buy a bottle to take home!
After lunch, my friend Cheryl and I headed over to the Ohio Street riverfront for a walking history tour with Explore Buffalo. The tour gave a great overview of the history of this area, which was primarily home to Irish immigrants, and the workings of the riverfront during its heyday as a grain distribution center. All that walking made us thirsty so we stopped into Resurgence Brewing, one of 35 craft breweries that now call Buffalo home.
Our next stop was the Canalside District, home to the Children's Museum, the Buffalo Heritage Carousel, the Naval Park, and a long stretch of the Buffalo River, where you can rent paddle boards, kayaks, and water bikes. From there, it was time to try the legendary Buffalo wings at Anchor Bar's original Main Street location. This is where Teressa Bellissimo first took some chicken wings intended for soup and fried them and tossed them in hot sauce, inventing what we know as the Buffalo Wing in 1964.
Today the Anchor Bar is popular with tourists and wing lovers, with its sauce being sold as far away as Kyoto, Japan, We ordered the wings medium for the original flavor — but we also didn't hesitate to try some of the many other options on the menu.
We stayed overnight at the Buffalo Marriott at LeCom Harborcenter in the Canalside District, which was a great location for exploring the city. Both Canalside and Buffalo Riverworks were walkable, and downtown was a short drive or light rail ride away. We loved our stay at this hotel, especially the views of the river from our room and the stylish lobby bar.
Our second day in Buffalo started off with a little more history, this time from the river with a narrated boat tour with Buffalo River History Tours, where we got to experience the nation's largest collection of standing grain elevators and travel along the waterway that made Buffalo one of the richest cities in the world for a time during the Gilded Age. This area is still home to a General Mills plant, which is busy churning out Cheerios and Lucky Charms, which you can smell as you cruise down the river.
From the cruise, we walked over to Buffalo RiverWorks, a dining and entertainment district constructed in the footprint of former grain silos (in fact, some of the remaining silos are painted to resemble a six-pack of Labatt's beer.) Today, there is a brewery, restaurant, sports facilities, and entertainment venues in this complex. They are even building a Ferris Wheel and a zipline between the grain silos. It is an ideal spot for lunch or drinks on the water (you may even get a chance to hop onboard the floating tiki bar.) For lunch at The Ward, I'd highly recommend the Buffalo chicken dip!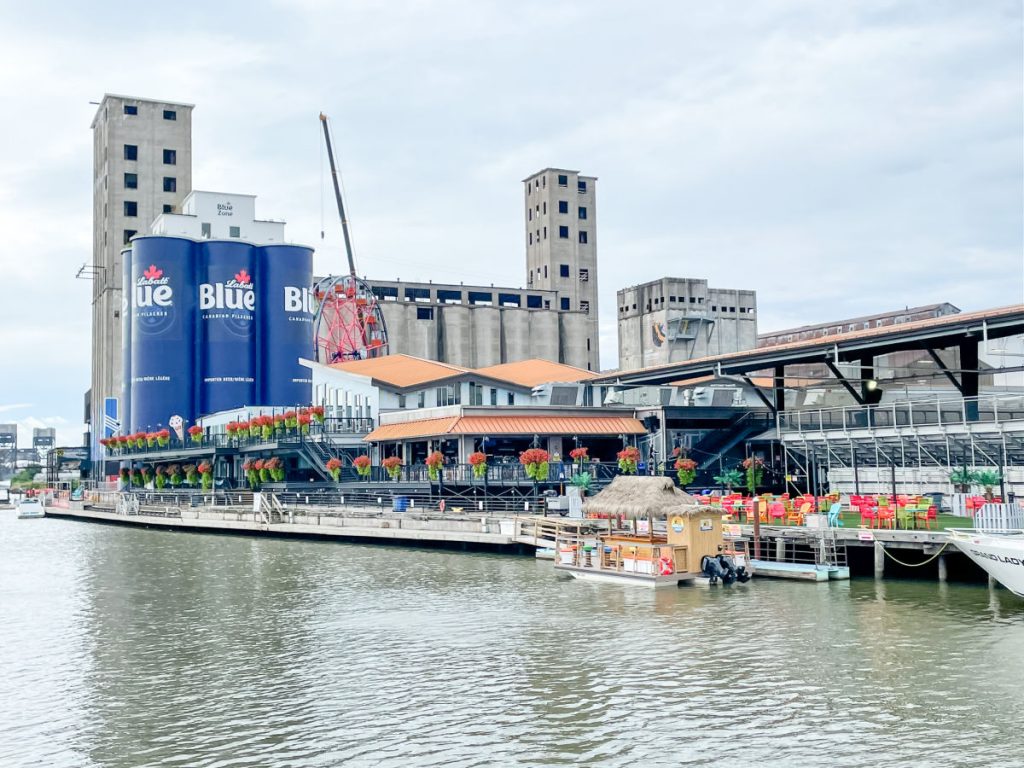 Our next stop was Silo City, for cocktails and outdoor live music at Duende, a bar and event space. The handcrafted bar and industrial design utilizes reclaimed materials from the surrounding silos, which are slowing being transformed into loft and event space. This is such a fun and unique spot to enjoy a drink on a lovely afternoon.
We had to find out if Buffalo was only about beer and chicken wings, so in the evening we headed to Graylynn, a European bistro and gin bar in downtown that features a farm-to-table menu.The food was delicious and downtown was abuzz with the energy of a summer evening. After the sleepy feel of Syracuse, I was surprised and jazzed about the liveliness of downtown Buffalo and its vibrant public art scene.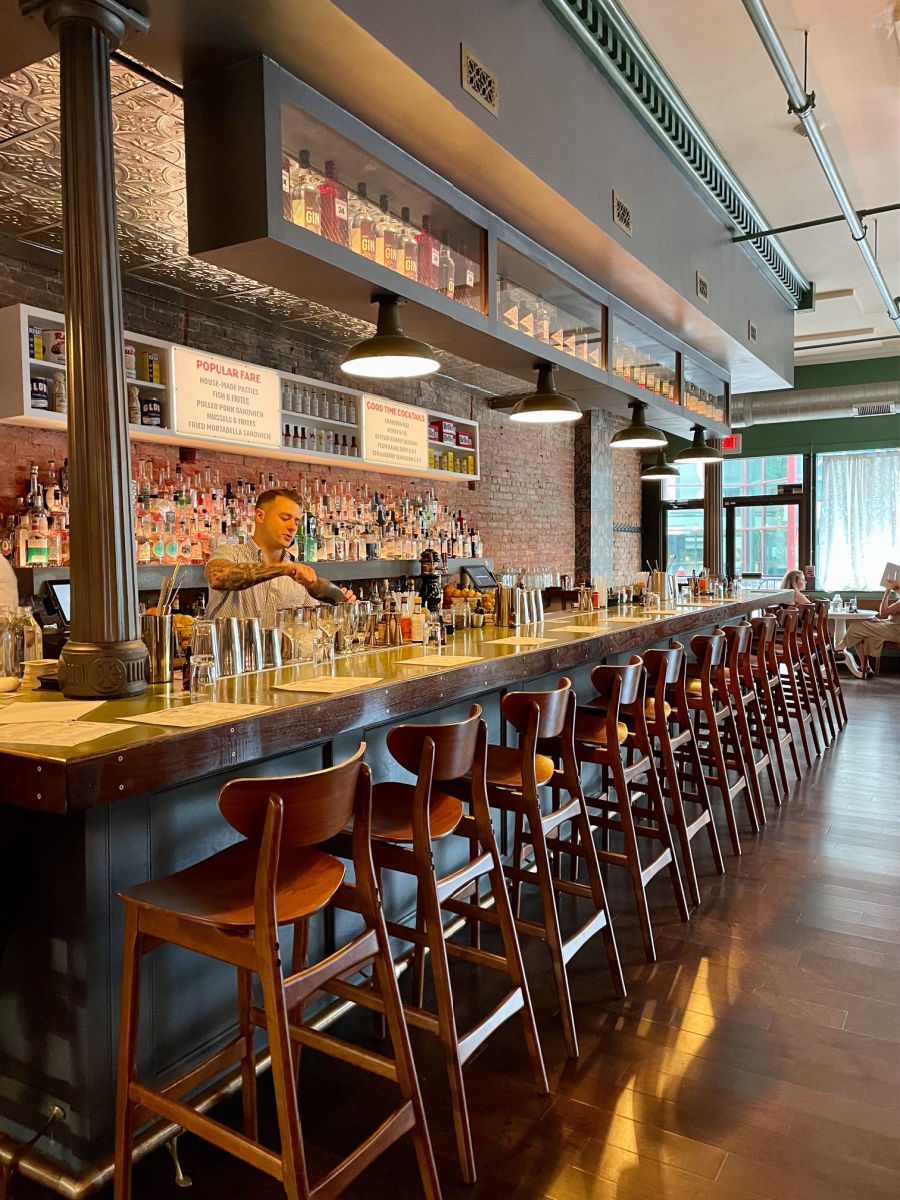 If it weren't for my avoidance of crowds these days, I would have loved to check out a few more hot spots, like Misuta Chow's, a Japanese restaurant and arcade, outdoor dining at Tappo Restaurant, or drinks at Fattey Beer Company.
Our last day started off with coffee and scones from Jam Parkside (and we later regretting not also getting the toast platter with jam sampler,) before heading to Frank Lloyd Wright's Martin House for a tour. The former home of Darwin D. Martin, a self-made millionaire and a prominent executive with the Larkin Soap Company, this is a prime example of Wright's Prairie house style. Sadly, the house fell into disrepair after Martin lost everything in the Great Depression, but it has been lovingly restored and maintained and is now a National Historic Landmark.
The tour whet our appetite for some more of Buffalo's famous foods, including sponge candy from Parkside Candy and creative soft serve custard concoctions at Churn. I also fell in love with both the nachos and the "deep south" tacos from Lloyd Taco Factory, which went from being Buffalo's first food truck to having its storefront receive acclaim for its tacos and cocktails.
We rounded out our food indulgences in Buffalo with a few more iconic renditions including the "beef of weck" sandwiches from Charlie the Butcher (sliced roast beef on a roll crusted with caraway seeds and kosher salt), Buffalo-style pizza from Bocce Club Pizza, and drinks at Big Ditch Brewing.
Next time I make it back to Buffalo, I'd love to check out the influence the city's many immigrants have added to the food scene by visiting the West Side Bazaar, a not-for-profit incubator space for immigrants to sell their food and goods from around the world. The Bazaar features a food court offering everything from Ethiopian injera and Burmese tea leaf salad to Thai noodles, goat curry and banh mi.
If you are still hungry after all of that — there are more stops to make on the Upstate Eats Trail. Are you ready to eat?
Save this to Pinterest