Long before Instagram burst onto the scene as the medium that serves up vacation inspiration, movies and television introduced us to quintessential east coast family vacations. Think about the lakeside cabin resort in Dirty Dancing and the seashore that was home to the mermaid that captivated a young Tom Hanks in Splash.
We have spent years exploring East Coast vacation spots from our home base in Rhode Island. So if you are asking, what are the best places to visit on the East Coast, take a look at our 25 favorites. (Also see my recommendations for best vacations for kids and best vacations for teens.)
If you prefer to explore the East Coast by car, we also have 20 ideas for week-long East Coast road trips for you to try.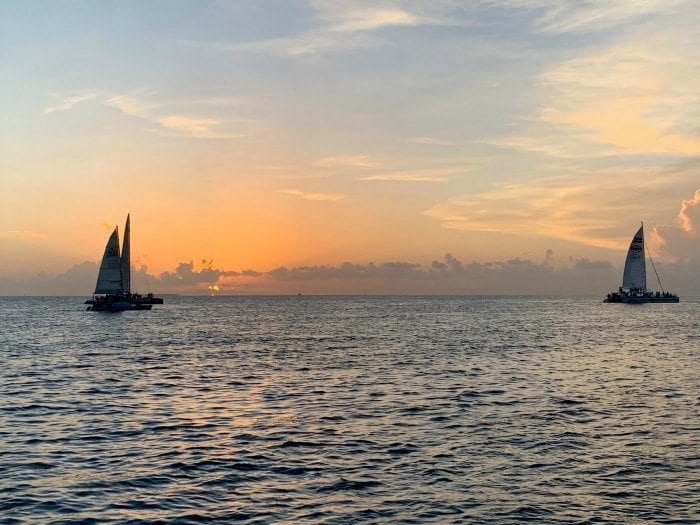 East Coast Family Vacations
These 25 East Coast vacations are perfect for classic family trips. Get inspired and then get planning. Tie them together in a big northeast road trip, or take your time to enjoy each destination.
Note: This post contains affiliate links. If you click a link and make a purchase, we may receive a small commission at no cost to you. Please see our disclosure policy for more information. All opinions are my own.
Maine Coast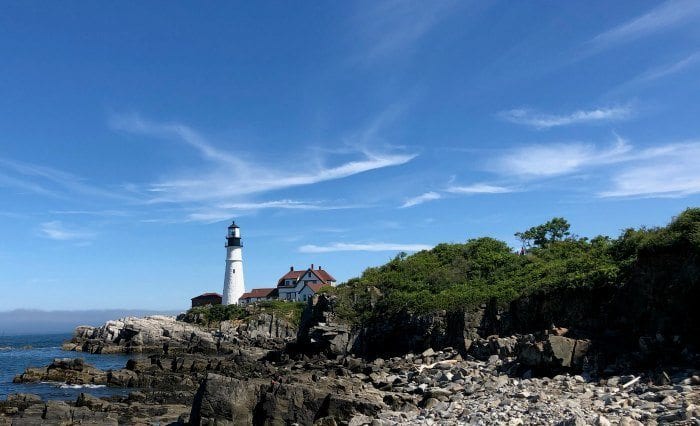 Maine has nearly 3,500 miles of coastline and it can take over six hours to drive from Kittery on the New Hampshire border all the way up to Bar Harbor, outside of Acadia National Park.
The Maine Beaches along the southern coast are popular beach getaway destinations for Bostonians. Charming seaside towns like Kennebunkport offer cute cottages and inns. Others like Old Orchard Beach offer rides and a historic pier for old-fashioned family fun.
In Portland and around Casco Bay, you will find the picturesque rocky coast line dotted with lighthouses and sprinkled with amazing restaurants, breweries, and the flagship L.L. Bean store in Freeport.
However, if you are willing to venture a little further north, you reach the very special MidCoast, home to Camden, Rockport, and one of my favorites, Boothbay Harbor.
Recommendations on where to stay:

White Mountains, New Hampshire
Some families prefer to spend a week relaxing by one of New Hampshire's famous lakes, but the White Mountains are for those that want to be active. Families can go hiking, rock climbing, or just splash around in the waterfalls of Diana's Baths.
Or, you can earn one of those ubiquitous "This car climbed Mount Washington" stickers or take the easy route by riding the Mount Washington Cog Railway.
Other popular attractions include Flume Gorge, Attitash Mountain's summer attractions, and Storyland or Santa's Village amusement parks.
Recommendations on where to stay:

Green Mountains, Vermont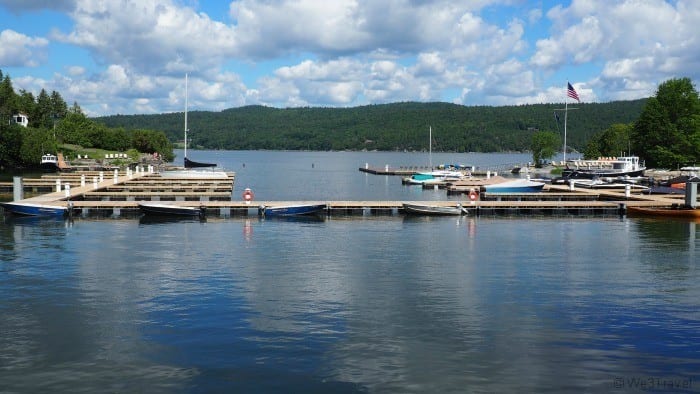 Since I spent my summer vacations in Vermont visiting family, the Green Mountains hold a special place in my heart as a family summer vacation destination. I truly believe that Vermont offers the very best of New England.
You can spend a week on the shores of Lake Champlain at a resort like Basin Harbor, or settle down for summer fun at one of Vermont's many mountain resorts like Smugglers' Notch.
If you choose, you can spend your days swimming, hiking, and exploring quaint New England towns like Woodstock, Manchester, and Burlington, or enjoy Vermont's local food scene; by visiting craft breweries, sampling Vermont cheddar cheese, or taking a day trip to the Ben & Jerry's Factory.
Recommendations on where to stay:

Boston, Massachusetts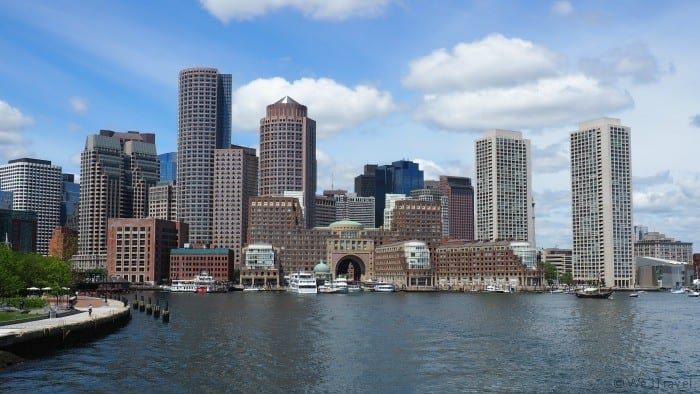 Boston is the perfect destination for history loving families. This is such a fun city to explore in the summer. When you are done walking the Freedom Trail and visiting the Boston Tea Party Museum and Ships, you can head out on the water for a whale watching cruise or Boston Harbor Islands tour.
Just make sure you leave time to see the Boston Red Sox if they are in town or tour the historic Fenway Stadium. Spend some free time enjoying the Boston Public Gardens with a swan boat ride and a visit to the Make Way for Ducklings statue.
Enjoy the views from the Skywalk Observatory on the top of the Prudential Center and go shopping along Newbury Street. Just keep in mind that Boston can be pricey, but I have tips for visiting Boston on a budget.
Recommendations on where to stay:

Cape Cod, Massachusetts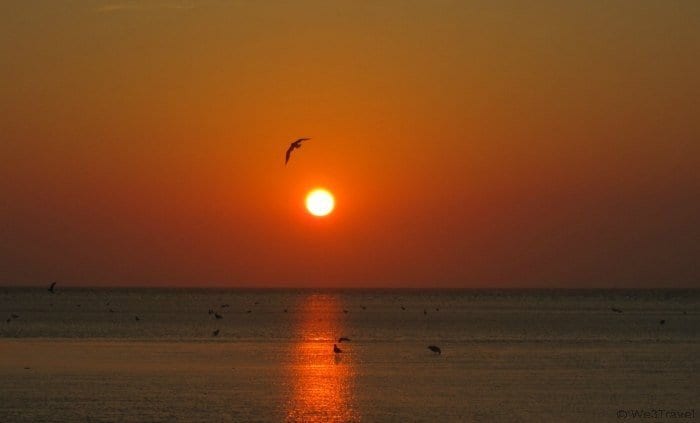 I can't think of a better family beach destination than Cape Cod and the Islands. Each town has a different personality, from the funky Provincetown to the quiet dunes of Eastham, to the cute downtown in Chatham, and the busy towns of the Upper Cape.
You can spend hours playing in tide pools, collecting shells, and watching the sunset over the water. Or, hop on the bikes and enjoy the Cape Cod Rail Trail.
But a family vacation at the Cape isn't only about doing, it is about lazy days, sand between the toes, late afternoon rides to get ice cream, and splurging on lobster dinners, things that the Cape has plenty of.
Recommendations on where to stay:

Niagara Falls, New York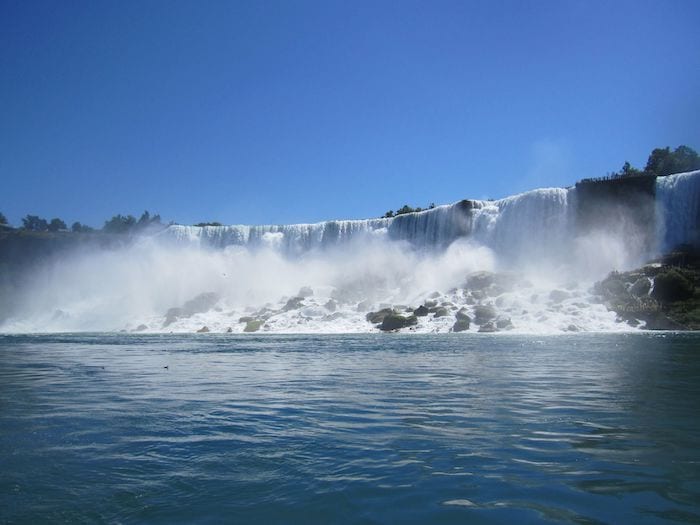 There was a time when Niagara Falls was a destination for honeymooners. Then it became a family road trip destination. In recent years, Niagara Falls has evolved far beyond the falls themselves.
While I still recommend crossing the border to see the Canadian side of the Falls, the Niagara region in the USA has so much to offer. The Niagara Wine Trail offers 22 wineries, breweries, and ciders. Outdoor lovers can eleven New York State parks, the scenic Niagara Gorge, enjoy a high-speed jet boat ride across the Niagara River, or enjoy a birding paradise.
Families can also enjoy Old Fort Niagara, the Aquarium of Niagara, and of course, the Cave of the Winds is not to be missed.
Recommendations on where to stay:

New York, New York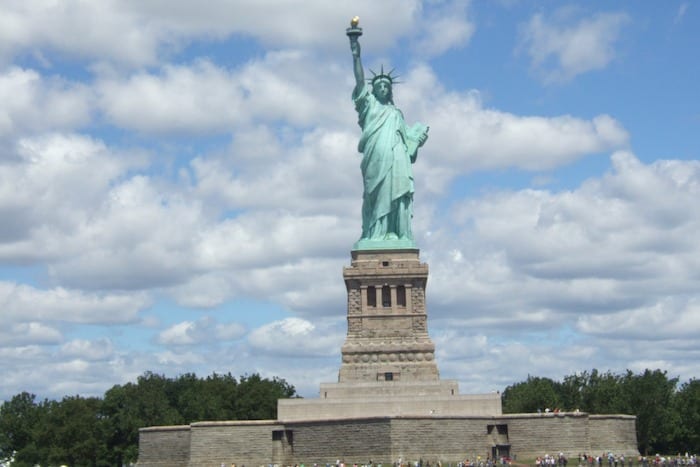 Have you seen the lights go up on Broadway? Taken selfies in Times Square? Sailed past the Statue of Liberty on the Staten Island Ferry? Strolled through Central Park? Walked along Wall Street? Enjoyed the masterpieces of the Met?
There are enough things to do in New York to last a lifetime and the trick to squeezing as much as you can into one visit is picking a neighborhood and digging in. Walk as much as you can and don't be afraid to take the subway. And most of all, don't eat at chain restaurants that you can find at home!
A great way to get a sense of the city is with a sightseeing bus tour like The Ride, or investing in a CityPASS and taking a self-guided highlights tour of NYC.
Recommendations on where to stay:

Philadelphia, Pennsylvania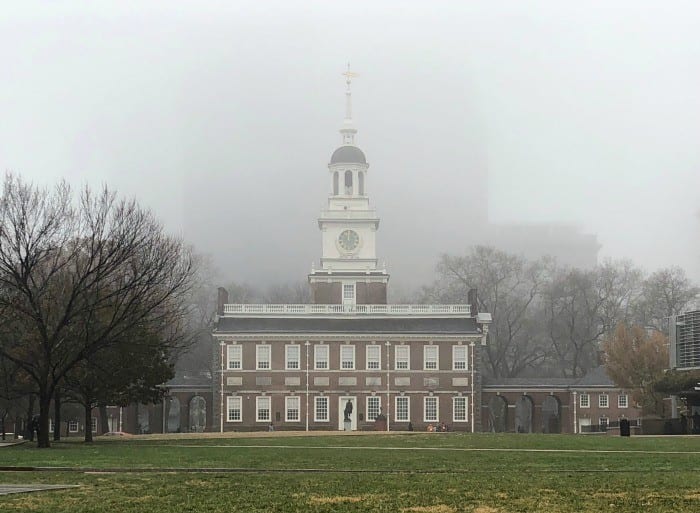 Philadelphia is one of the best cities on the East Coast, but it is so frequently overlooked in favor of its neighbor to the north. However, every family should plan a trip to Philadelphia to soak up the history, enjoy the food, and take in the architecture without the crowds and chaos of New York City.
Start off your visit to historic Philadelphia with a tour of Independence Hall, followed by a swing by the Liberty Bell. Leave time to explore the Constitution Center and the new Museum of the American Revolution.
When you have had your fill of history, run up the steps of the Art Museum and pose with the Rocky statue. Or head down to the riverfront or out to the Philadelphia Zoo. Kids love the Franklin Institute and the Please Touch Museum. Or you can get creeped out with a visit to the Eastern State Penitentiary.
There are so many side trips you can add to your trip; including visits to Valley Forge, Lancaster, or Hershey.
Recommendations on where to stay:

Wildwood, New Jersey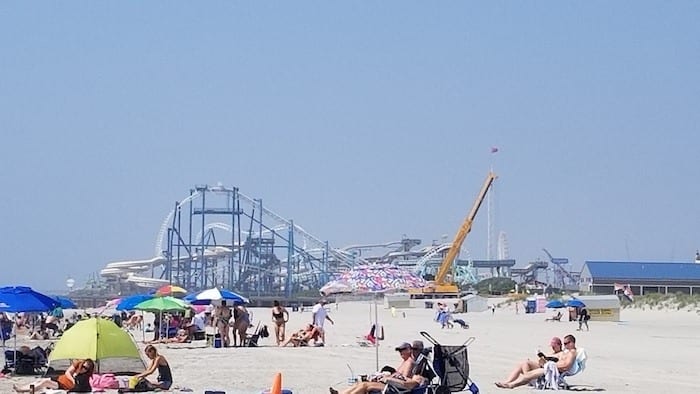 Every year my sister took her kids to Wildwood for a family vacation. They spent the week enjoying the five mile-long, wide beach, bike rides on the boardwalk, and nights spent playing games, riding the rides, and eating boardwalk treats.
This barrier island sits south of Avalon, and just north of historic Cape May. If you do want to leave the beach, you can enjoy the Cape May Zoo, enjoy the Victorian houses in downtown Cape May, or even head up to Atlantic City.
Recommendations on where to stay:

Washington, D.C.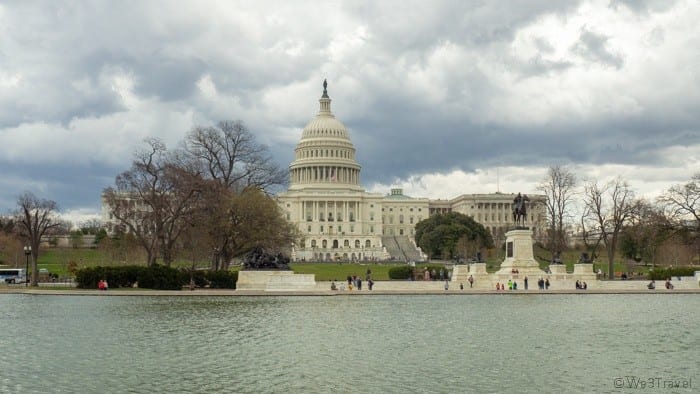 Every family should plan a visit to the Nation's capital. While finding an affordable hotel room can be a challenge, at least you will save plenty on attractions as many of the museums are free.
It is hard to fit everything into a long weekend in DC without getting museum fatigue, but it is fun to mix things up with walks along the National Mall.
There are a few things to keep in mind when planning your trip.
Visits to the Capitol Building and White House will require advance planning. Request access from your state representative and give plenty of time to clear a background check.
Many museums such as the Library of Congress offer timed-entry tickets that allow you to skip the line.
You need to request timed-entry tickets to the Holocaust Museum and African American Museum online as entrance is limited.
Be prepared to go through security screening before entering all museums and most attractions.
Recommendations on where to stay:

Rehoboth Beach, Delaware
For many years I equated Rehoboth Beach, Delaware with the more touristy beach towns like Ocean City, Maryland. But while Rehoboth has a boardwalk, this is fully a family destination.
The beaches in Southern Delaware are beautiful, wide, and flat, with perfect waves for body surfing. The town has a mix of motels and inns, but most visitors rent a beach house.
Downtown has a burgeoning food scene, and plenty of family fun: from arcades to bike trails through Cape Henlopen State Park. If you want something even quieter, head further south to Bethany Beach.
Recommendations on where to stay:

Virginia Beach, Virginia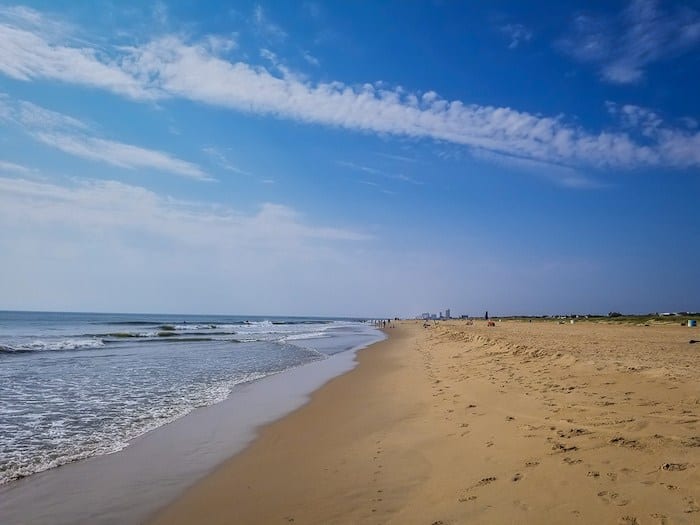 If we're talking about family friendly beach destinations, Virginia Beach is a strong contender. A 24-foot tall statue of King Neptune welcomes everyone to Virginia Beach's iconic three mile long boardwalk and wide sandy beaches.
With miles of shoreline along both the Chesapeake Bay and Atlantic, Virginia Beach is perfect for water-loving families with adventures suitable for all ages. The calm waters of the Chesapeake Bay are perfect for families with young children with the waves of the Atlantic are suitable for more adventurous swimmers and surfers of all levels. If water slides are more your family's thing Ocean Breeze Water Park features a wave pool, lazy river and 10 slides at an affordable price.
Virginia Beach is also great for families looking to enjoy nature. Explore a variety of coastal ecosystems at First Landing State Park, located just 10 minutes north of the resort area; or hike through Back Bay National Wildlife Refuge to reach False Cape State Park, this remote park is not accessible by car but offers the opportunity to camp on the beach and the possibility of seeing wild horses. If your kids are crazy about marine life be sure to check out the Virginia Aquarium or head out on the water for a dolphin or whale watching cruise.
By Brianna Simmons, The Casual Travelist
Recommendations on where to stay:

Williamsburg, Virginia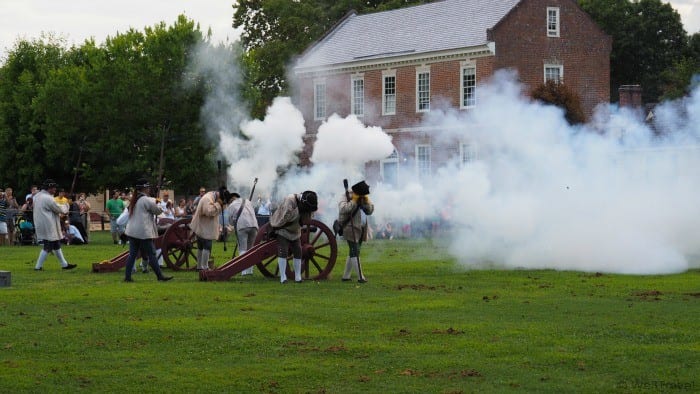 While Williamsburg is perfect for history buffs, there is so much more to do in the area than just Colonial Williamsburg. Plan to spend at least a day in Williamsburg, and also build in time to visit Jamestown and Yorktown (Hamilton fans will love this!)
If your teens don't love the living history interpretations at Colonial Williamsburg, perhaps they will enjoy the thrills at Busch Gardens or Watercountry USA nearby.
If you have a little more time in the area, head over to Hampton and Newport News to learn a little more about early American history or the birth of the space program at the Virginia Air and Space Center.
Recommendations on where to stay:

Lake Lure, North Carolina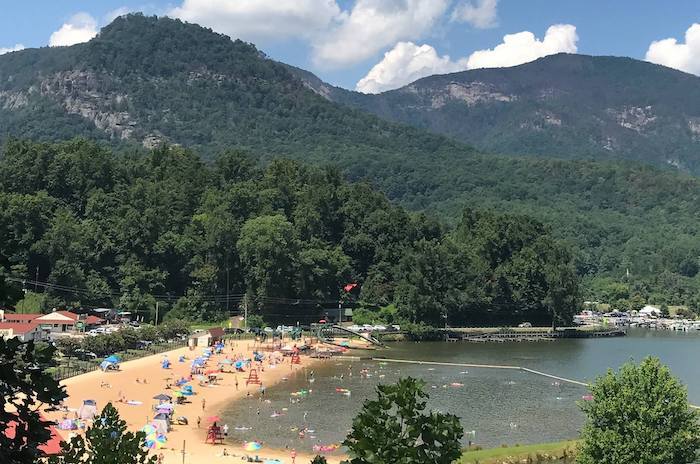 Lake Lure, North Carolina is a great destination for families. You will find plenty of adventure on and off the water surrounded by gorgeous mountain views in every direction. A few must-visit stops are the Lake Lure Flowering Bridge, Chimney Rock State Park, and Chimney Rock Village with lots of shops, dining options, along with a scenic riverwalk next to the creek that kids will enjoy playing in on a warm sunny day.
The Lake Lure Flowering Bridge is one of two flowering bridges in the United States. Every planter on this former vehicle bridge is a different creative theme and attracts around 8-10,000 visitors from April- October each year.
There are 8 hiking trails for guests to explore at Chimney Rock. Two trails that you will definitely want to check out are the hike to the top of Chimney Rock for incredible views of the area and Hickory Nut Falls Trail to see the 2nd largest waterfall east of the Mississippi. For a relaxing day on the water, take a scenic pontoon boat ride with Lake Lure Tours or enjoy the water beachside located steps away from the Lake Lure Inn and Spa.
By Nedra McDaniel, Adventure Mom
Recommendations on where to stay:

Outer Banks, North Carolina
For a few years in my early twenties, my college friends and I would pack up and head down to the Outer Banks for a week each summer. Some of them continued this tradition once they started their families.
While the area has gotten a little more built up in the past two decades, the Outer Banks are still a perfect destination for a laid back family beach vacation. You can relax by day in the warm waters of the Atlantic, interrupted only by the occasional dolphin pod swimming by.
When you tire of the beach, you can try hang gliding, visit the Cape Hatteras Lighthouse, take out a kayak or paddle board, or take an airplane ride from the place where flight began.
Recommendations on where to stay:

Hilton Head, South Carolina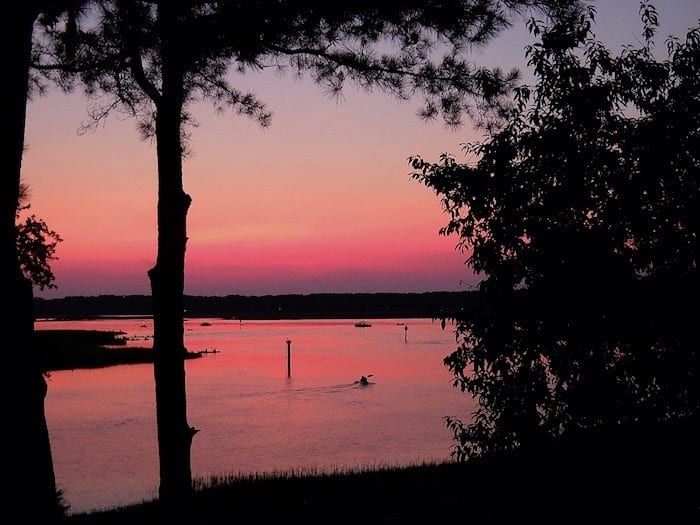 Our favorite getaway on the east coast is Hilton Head Island in South Carolina. Intentionally developed since the 1950s, great effort has been made to preserve the live oak trees draped in Spanish moss that give this island its lush feel.
Beneath the trees, vacationers can ride along miles of bike trails, kayak through the marshes and waterways or go horseback riding. Of course, there are beaches, golf courses — traditional and putt putt depending on your skill, and the Pinckney Nature Preserve to fill sunny days with fun.
Restaurants on the island specialize in seafood, low country cuisine and barbecue. Truly, whatever your taste, you'll find it here! For sun and relaxed, southern style fun, Hilton Head offers something for everyone.
by Karen Dawkins, Family Travels on a Budget
Recommendations on where to stay:

Atlanta, Georgia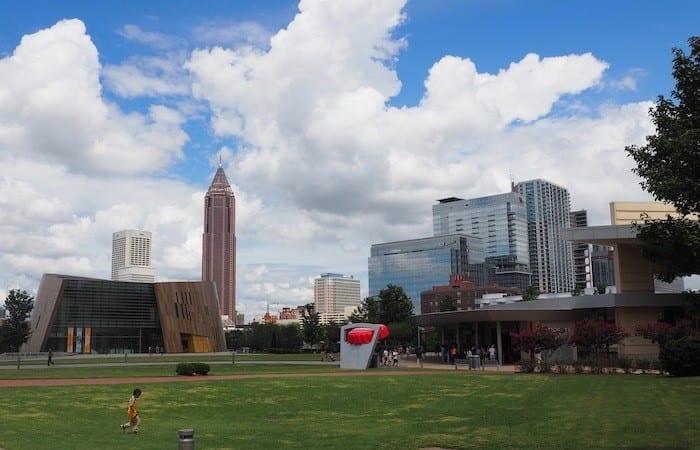 Atlanta is a great city to visit with tweens and teens. The city is a modern mix of bustling metropolis, open spaces, and pockets of history. You can easily spend a full day enjoying the attractions around Centennial Park including the fabulous Georgia Aquarium, The World of Coca-Cola, CNN, and the incredibly powerful Center for Civil and Human Rights.
You can get off the beaten path with an Atlanta food tour and a visit to the Dr. Martin Luther King, Jr. National Historic Site. You can also bike around the Atlanta BeltLine.
Also take some time to head to Buckhead for shopping and dining. Just remember that Atlanta is a big city so you will need your car (or an Uber account) and give yourself time to deal with traffic.
Recommendations on where to stay:

Jekyll Island, Georgia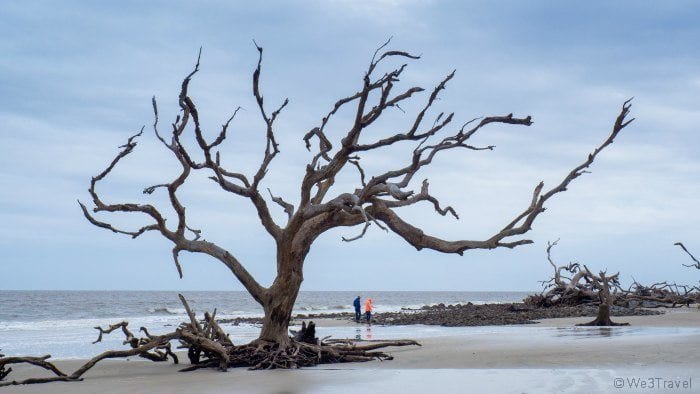 Jekyll Island is my favorite of Georgia's Golden Isles, with miles of beautiful beaches and bike trails, and a laid-back way of life. Since much of the island is a nature preserve, you can't expect to find high rise hotels lining the beach. But this quieter beach life may be just what you are looking for.
Whether you are visiting for a week or just a day, you must stop by the Georgia Sea Turtle Center. And a walk along Driftwood Beach (or better yet, at sunrise) is an experience like no other.
If you are visiting during the summer, families will also enjoy the Summer Waves water park.
Recommendations on where to stay:

Amelia Island, Florida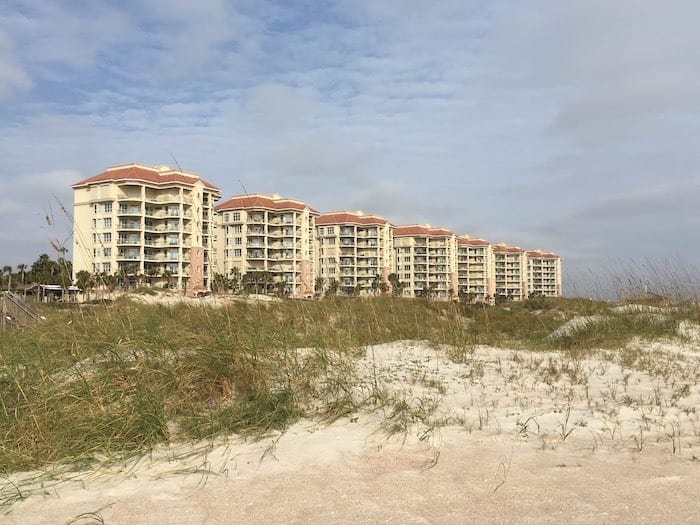 Amelia Island on the northeastern coast of Florida isn't the same as the the palm-lined beaches of South Florida. Here you will find wide beaches, rolling sand dunes, and swaying beach grasses.
Inland you will find Spanish moss dripping from old oak trees and black water swamps perfect for kayaking and other outdoor activities. Downtown Fernandina Beach offers historic trolley tours, boutique shopping, and a burgeoning food scene.
You can easily take day trips over to see the wild horses on Cumberland Island, Georgia, or head up to the Okefenokee National Wildlife Refuge for an eco-tour.
Recommendations on where to stay:

Orlando, Florida
Of course Orlando is the ultimate family vacation spot with something for everyone from toddlers to teens (ok, and even grown ups.) The theme parks are always introducing new attractions, like the Wizarding World of Harry Potter at Universal Orlando, Pandora at Animal Kingdom, and soon, for Star Wars fans, Galaxy's Edge is coming to Hollywood Studios.
But beyond the theme parks are so many more adventures and attractions that it takes a lifetime of visits to get to them all. You can take airboat rides, zip line over alligators, go indoor skydiving, and even enjoy a hot air balloon ride.
Nearby you can visit Legoland, Safari Wilderness Ranch, or go tubing through hot springs.
Recommendations on where to stay:

Florida's Space Coast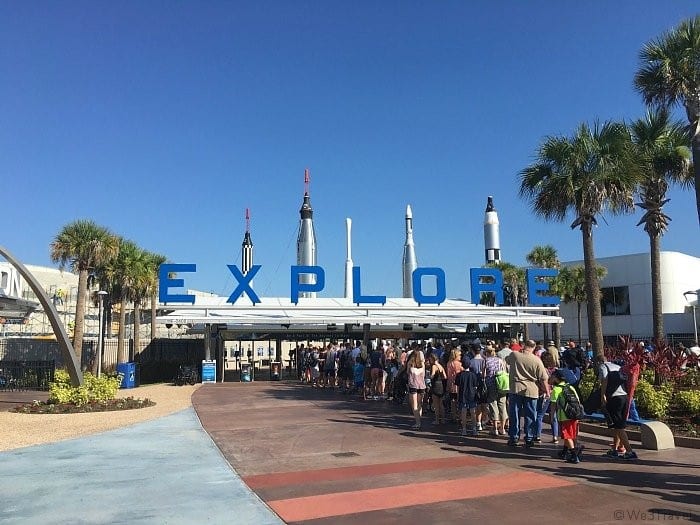 Kennedy Space Center is an absolute must visit for families, especially if you have an interest in the space program (and if you don't, you still won't be bored!) Plan on spending a whole day exploring the complex, starting with the Atlantis Shuttle exhibit, and ending with a visit to the Apollo / Saturn V display.
There are also special events to take advantage of like lunch with an astronaut or visiting on launch day.
While many people visit Kennedy Space Center on a day trip from Orlando, you should really take the time to enjoy the Space Coast. Cocoa Beach is a surf capital and filled with family fun. Nearby, you can visit the Brevard Zoo and kayak past the giraffes.
Recommendations on where to stay:

Florida Keys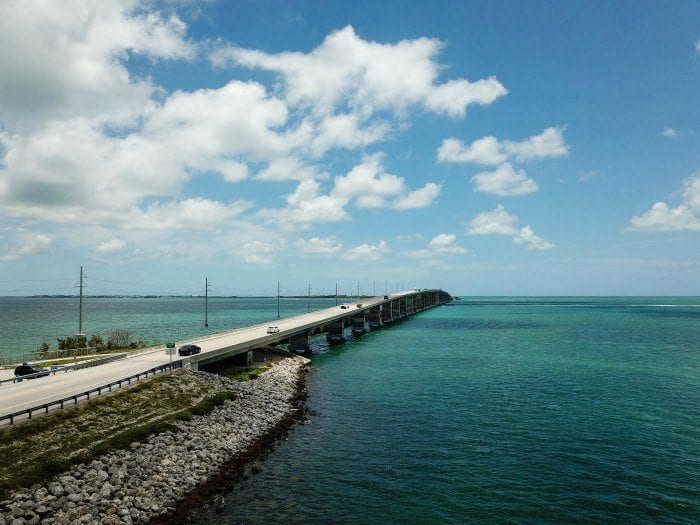 Driving through the Florida Keys is a classic American road trips, surrounded gorgeous blue water and green mangroves, you hop from bridge to bridge as you pass through the Keys.
To get the full experience, it makes sense to start off with a night or two in Key Largo, then a night mid-way through the Keys in Marathon or Duck Key. Finish up your stay with a couple of nights in Key West.
This is the perfect opportunity to enjoy water sports like fishing, boating, kite surfing, paddle boarding, or kayaking. You can also take to the sky for parasailing or take a more tame glass-bottom boat over the coral reef.
When in Key West, be sure to experience the sunset festival and enjoy a frozen, chocolate-dipped key lime pie on a stick. Kids will also enjoy a stop at the Key West Aquarium.
Recommendations on where to stay:

Sanibel and Captiva Islands, Florida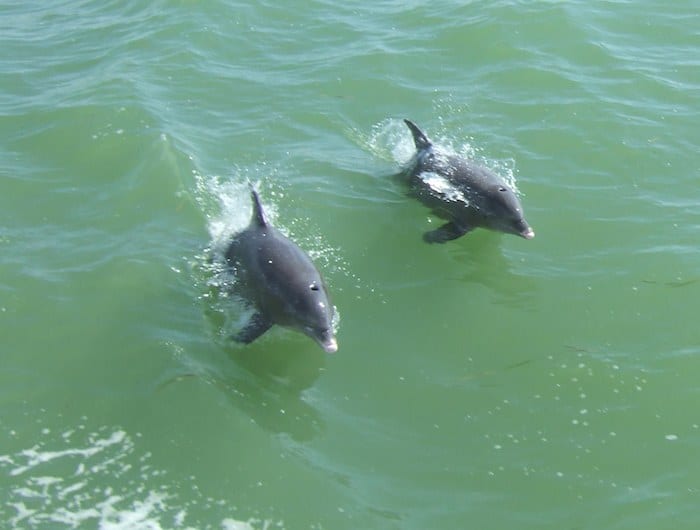 Sanibel and Captiva Islands off the southwest coast of Florida have a bit of the feel of the Florida Keys, but are much easier to get to with an easy flight into Fort Myers. If you are looking for a relaxed island vacation without a passport, Sanibel and Captiva fit the bill.
Sanibel is the larger of the two islands, with 25 miles of bike paths and mixed-use trails. Lending to that quieter lifestyle, half of the island is preserved against development. Sanibel is also home to a 6,400-acre wildlife preserve.
Captiva is even quieter and both islands are known for fabulous shelling. Inland you will find loggerhead turtles, river otters, and even bald eagles. Off-shore, it isn't unusual to spot manatees and dolphins off the waters of the islands.
Families will enjoy kayaking, parasailing, sailing, biking, and of course, shell collecting.
Recommendations on where to stay:

Clearwater Beach, Florida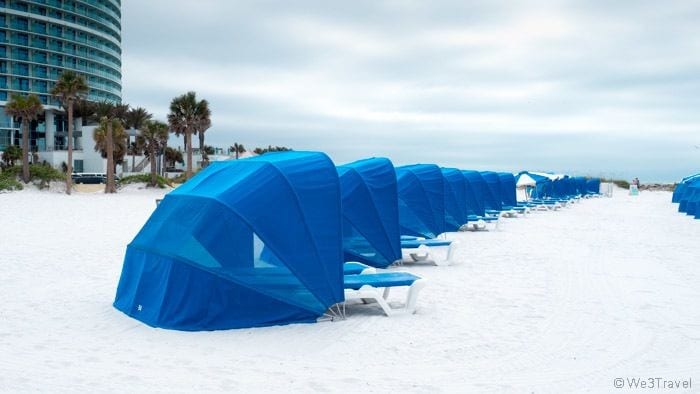 The white sand beaches of Clearwater, combined with the calm gulf waters makes Clearwater Beach a family vacation paradise. Hotels and resorts line the main drag, giving plenty of accommodation options for families.
When not enjoying the water, there are plenty of kid friendly activities from pirate ship adventures, dolphin cruises, outdoor movies and sunset festivals, and, of course, the famous Clearwater Marine Aquarium. The aquarium is home to Winter, the dolphin star of the movie A Dolphin's Tale.
You can also easily take day trips to Tampa and St. Petersburg for visits to Busch Gardens Tampa and the Florida Aquarium.
Recommendations on where to stay:

Destin, Florida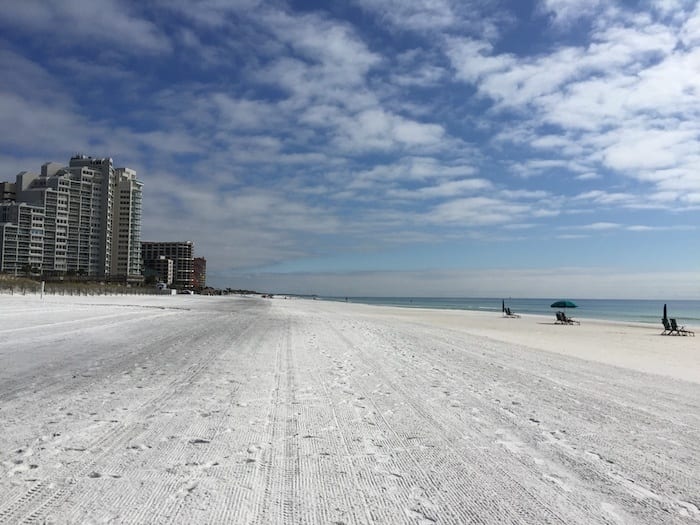 Destin, Florida is the perfect family vacation destination! You can spend one day just hanging out at the beach or by the pool. Then the next day spend all day visiting attractions in Destin and out on the water.
We highly recommend the Pirate cruise or renting a Pontoon boat to go to Crab Island. If you want to stay on land check out the Gulfarium to see the dolphin show and all sorts of sea creatures or head over to an arcade for games, lazer tag and ropes courses.
When it comes to eating , there are tons of restaurants to pick from and almost all of them are family friendly. Some even serve the kids meals on a frisbee and are right on the beach!
By Bryanna Royal, Crazy Family Adventure
Recommendations on where to stay:

PIN THIS FOR LATER