There are plenty of fun things to do in Florida and no shortage of animal encounters either. In fact, there are entire theme parks dedicated to animals and ocean life. But if you are looking for something special to make your vacation unforgettable for the animal lover in your family, here are several unique animal experiences in Florida where you can get up close and personal to exotic animals.
You may also want to check out some of these accredited drive-through zoos and safaris across the United States.
Unique Animal Experiences in Florida
Note: I was a guest of Visit Florida and received complimentary admission to many attractions as part of a press trip to introduce writers to some of what Florida has to offer families. All opinions are my own.
Feed lemurs at the Safari Wilderness Ranch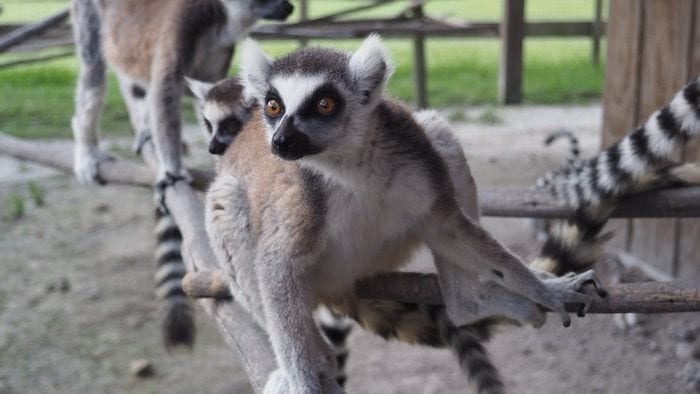 The Safari Wilderness Ranch is set on 260 acres amidst pristine watershed in Lakeland, Florida, about 45 minutes outside of Orlando. Neither a ranch or zoo, the Safari Wilderness Ranch has hundreds of animals, primarily hoof stock, including scimitar-horned oryx, Defassa waterbuck, eland, Red Lechwe, zebras, fainting goats, ostriches, llamas, camels and more.
There are many ways to view the animals, including on horse or camel back, ATV, or kayak, but the standard safari uses a covered open-air vehicle that seats up to 20 people. Throughout the safari the ranch's educated guides reel off innumerable facts about the animals you encounter.
While it is fun to watch the animals roaming and frolicking in their expansive, natural habitat, the special moments come when the bus stops and you are able to get close up with the animals. All visitors are given a cup of pellets to feed certain animals. And the animals know you are coming and the llamas, water buffalo and deer walk right up to get their share.
Those close encounters are so fun, and a little slimy, but the truly special moments come with the add-on experiences like a ring tail lemur feeding. Small groups are brought into the lemur enclosure and given grapes to break apart and feed to the lemurs.
We were instructed not to touch the lemurs, but they had no hesitation in touching us. They greedily grabbed our hands and pulled them close, quickly snatching whatever grapes were resting there. The babies, not quite up on their table manners, were eager to lick up every sticky drop. You just can't beat it.

Safari Wilderness Ranch now also offers safari glamping in 10 beautifully appointed safari tents on the property. For overnight guests, continental breakfast is included and the ranch can also organize sundowner safaris, bird watching safaris, and mountain bike excursions.
Safari Wilderness Ranch is located at 10850 Moore Rd. Lakeland, FL 33809.
Trek above the animals at Animal Kingdom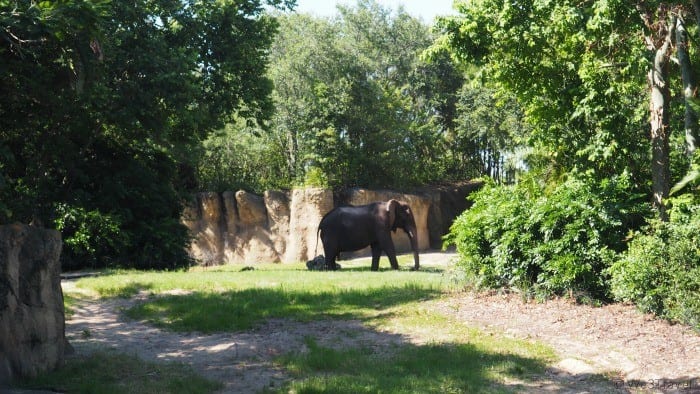 If you have been to Disney's Animal Kingdom, you have surely gone on their Kilimanjaro Safari ride to watch the animals roam in their animal habitats. Now, Animal Kingdom is also open at night so you can get a totally different nighttime safari experience.
However, if you really want to do something different, sign up for a Wild Africa Trek. This three-hour, privately-guided, VIP expedition travels above the animals in the Safi River Valley on a shaky rope bridge (don't worry, you are hooked into a safety harness.) You will also take a private safari vehicle across the savanna, getting exclusive insight into the animals and park operations.
Wild Africa Trek is located in Animal Kingdom. Prices vary based on season and requires a separate admission ticket to Disney's Animal Kingdom theme park.
Meet penguins at SeaWorld Orlando
Penguins are one of my favorite animals (I admit that I sleep with a stuffed penguin) and while I hope to make it to Antarctica one day, I welcome opportunities to see penguins before that day comes. One of the close encounters offered by SeaWorld is a Penguin Up-Close Tour.
We had a chance to go behind the scenes at Antarctica: Emperor of the Penguin at SeaWorld Orlando for a 45 minute tour to learn all about the penguins housed there including how they breed, what they eat and how they live. After seeing where the keepers work, we stepped into the backdoor of the exhibit to meet the Rock Hopper, Chinstrap, Gentoo, King, and Magellanic penguins living there.
After having a chance to meet a penguin chick (their fluff is so soft!!), an adult Gentoo penguin came over to say hello. They greet you with a bow and a hiss. After first I thought it was going to bite our toes but it is just the penguin's way of saying hello.
SeaWorld is located at 7007 Sea World Dr, Orlando, FL 32821.
Go behind the scenes at SEALIFE Aquarium
I've been to a couple of SEALIFE Aquariums now…one in Orlando and the other in Kansas City…and they are all fairly similar. However, this time around we got to do one of their VIP experiences and go behind the scenes to learn how their 5,000 animals are cared for, including the sea turtles.
This 25-minute, behind the scenes tour showed us how the water is treated, the science behind the maintenance of the tanks, where food is prepared, and even had a chance to see the giant tanks from above. Actually, we combined this tour with the other iDrive 360 attractions and had a behind the scenes tour at Madame Tussauds wax museum and a glass of champagne as we rode the Orlando Eye.
SEA LIFE Orlando Aquarium is located at 8449 International Drive, Orlando, FL 32819. The behind the scenes tour is $5.00 and requires a standard aquarium admission, which is $20 for an adult and $15 for a child.
Kayak through Brevard Zoo
I was so impressed by the Brevard Zoo in Melbourne on Florida's Space Coast. As a newer zoo and an accredited member of the Association of Zoos and Aquariums, the animal habitats were lush and spacious, the walkways were frequently shaded boardwalks, and they even offered a splash area for the kiddos to cool off.
The Brevard Zoo offers a few unique animal experiences. You can feed giraffes and Lorikeets, or have close up encounters with rhinos. But one thing that I never saw before was kayaking through the zoo. We took a short paddle on a manmade river that cuts through the zoo, floating past the giraffes with nothing but natural barriers to separate us from these beautiful animals.
Brevard Zoo is located at 8225 North Wickham Road, Melbourne, Florida 32940.
Watch manatees with Island Boat Lines
Island Boat Lines offers guided eco-tours through the Thousand Islands of Cocoa Beach on 27-passenger pontoon boats. These islands have formed a maze of canals through the natural mangrove islands where dolphins, manatees, and flocks of birds like to hang out.
On our tour we saw many momma and baby manatees, along with plenty of dolphins too. In fact, when we got back to our slip, a momma and tiny baby were hanging out there and we had to wait for them to mosey along before we could park the boat.
The company also offers sunset sailings, rocket launch boat cruises on the Banana River, and special bioluminescence tours.
Island Boat Lines is located at Sunset Waterfront Grill & Bar, 500 West Cocoa Beach Causeway (520), Cocoa Beach FL, 32931.
Feed giraffes at Lion Country Safari
Lion Country Safari offers one of the only drive-through safaris in Florida. Located near Palm Beach, you get pretty close to over 900 animals, including large herds of water buck, orucks, and rhinos as well as two lion prides, chimps, and giraffes on this 4-5 mile drive. There is also an amusement park and water splash area.
The best time to go is probably between 11:30-12:00, when they are feeding the animals, but you are welcome to drive through as many times as you would like, just allot 1-1.5 hours for each trip. Lion Country Safari offers unique experiences like VIP driving and walking tours, giraffe feeding, and even the chance to watch a giraffe paint a picture that you can take home.
Lion Country Safari Road is located at 2003 Lion Country Safari Road, Loxahatchee, FL 33470.
Be a Trainer for a Day at Gatorland
Gatorland is a popular theme park and wildlife preserve located near Orlando, Florida. Established in 1949, it spans over 110 acres of land and is home to over 2,000 alligators and crocodiles, as well as a wide range of other animals such as snakes, turtles, birds, and more.
One of the main attractions at Gatorland is the opportunity to see these reptiles up close and personal by walking along a raised boardwalk that runs through a large swamp area known as the "Alligator Breeding Marsh." The park also has several shows throughout the day, including the Gator Jumparoo Show, where visitors can watch as alligators jump out of the water to snatch food from trainers' hands. Other shows include the Up-Close Encounters Show and the Gator Wrestlin' Show.
For those looking for a more immersive experience, Gatorland also offers several VIP experiences. One such experience is the Trainer-for-a-Day program, where visitors can spend the day working with and learning about the park's reptiles alongside a professional trainer. Another popular VIP experience is the Screamin' Gator Zip Line, which takes visitors on a thrilling ride over the park's alligator-filled swamp.
Gatorland is located at 14501 S. Orange Blossom Trail Orlando, Florida 32837
Ride an Airboat & Pet a Sloth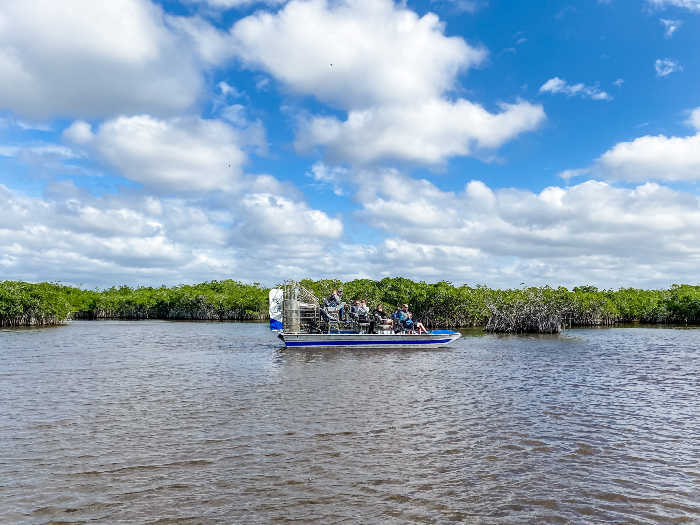 There are many places to take airboat tours in Florida, including in southwest Florida and near Orlando. One of the most popular spots in Central Florida is Wild Florida. Located in Kenansville, Florida, the park spans over 85 acres of land and is home to a variety of animals native to Florida, including alligators, panthers, deer, and various bird species.
In addition to the airboat tours and animal exhibits, the park also offers a drive-thru safari experience where you can see a variety of exotic animals from the comfort of your own vehicle. There is also a petting zoo area where visitors can interact with some of the park's smaller animals, such as goats and llamas.
For a more exclusive and immersive experience, Wild Florida offers a number of VIP experiences. These include a Sloth Encounter experience, where visitors can meet and interact with a sloth up close, as well as a VIP animal encounter where visitors can get up close and personal with various animals such as alligators, snakes, and more.
Wild Florida is located at 3301 Lake Cypress Rd, Kenansville, FL 34739
ZIpline Over Gators at ZooTampa at Lowry Park
ZooTampa at Lowry Park spans over 63 acres and is home to over 1,300 animals from around the world, including elephants, tigers, giraffes, and more.
The park has a number of animal exhibits, including the Asian Gardens, where visitors can see tigers, clouded leopards, and other animals native to Asia. There is also the Primate World exhibit, which features a variety of primates from around the world, including chimpanzees, orangutans, and gorillas.
In addition to the animal exhibits, ZooTampa offers a variety of other attractions and activities. There is a water play area for kids, a carousel, and a zip line that takes visitors over the alligator exhibit. There are also several VIP experiences available including a behind-the-scenes tour of the park, a giraffe feeding experience, and a penguin encounter where visitors can get up close and personal with these adorable birds.
ZooTampa is located at 1101 W Sligh Ave, Tampa, FL 33604
PIN THIS FOR LATER
SaveSave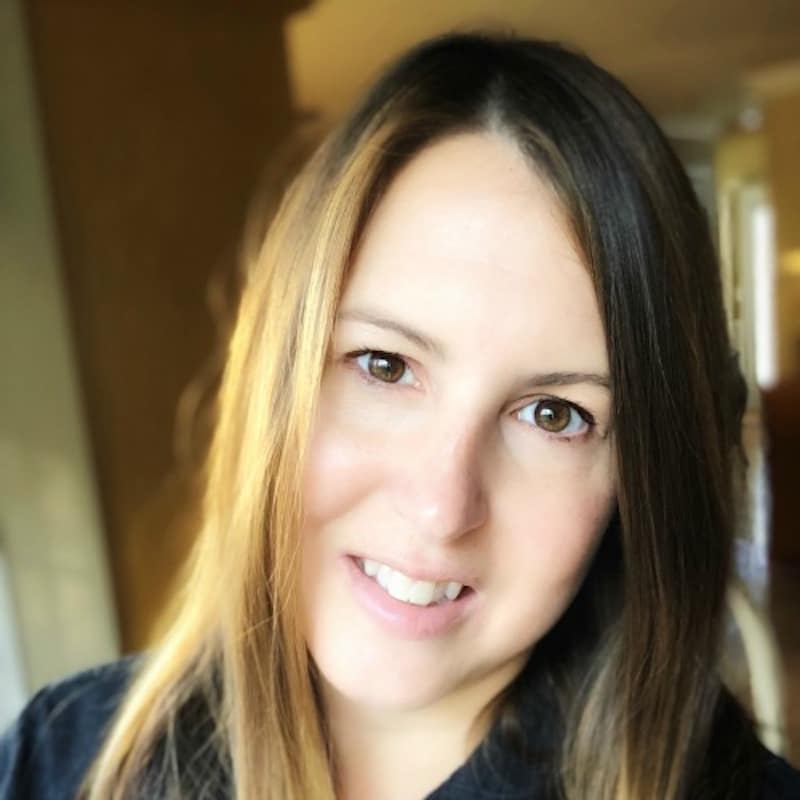 Tamara Gruber is the Founder and Publisher of We3Travel. A former marketing executive and travel advisor, Tamara is an award-winning travel writer and recognized expert in family travel. She is also the publisher of YourTimetoFly and the co-host of the Vacation Mavens travel podcast.