We all know that a trip to Disney World is expensive. Just the tickets alone can break the bank. But if you want to go all out, there are many ways to have a Disney VIP experience. So pick and choose or go all in, but if you want to dazzle and delight, these Disney World VIP experiences will ensure a trip you will never forget.
Note: This post contains affiliate links. If you click a link and make a purchase, I may receive a small commission.
Disney VIP Experiences
If you want to make your next trip to Disney World even more magical, add on one of these Disney VIP experiences:
Disney VIP Tour
Let's start at the top, with the Disney VIP tour. I've written about these before and there are some definite pros and cons. I wouldn't recommend it for your first visit to Walt Disney World, but if you are returning to hit your favorites (or new highlights), or you are pressed for time, this is a great way to get the most bang for your very big bucks.
Disney VIP Tours are available direct from Disney or through third-party tour guides like Magic VIP Tours.
There are a lot of special events that happen around Disney, and some of these offer some VIP upgrades. At Hollywood Studios, everyone can see the Star Wars fireworks show, but if you don't want to stand around for a long time for the best viewing spots, you can buy a ticket (in addition to park admission) to the Galactic Spectacular Dessert Party.
What does this buy you? Well, you get priority entrance to the Star Wars Launch Bay to meet Chewbacca, Kylo Ren, and BB8. You can then spend some time hanging out until the desserts are rolled out. Everything is served buffet style with just a few tall cocktail tables to lean against, so it is best to do this on fresh legs instead of a long, full day park hopping.
The desserts are substantial and if you add in some cheese and crackers or veggie/fruit skewers, you may even be able to call it dinner. It is still a lot to pay for the privilege. When it is almost time for the fireworks to begin, you will be led out of the Launch Bay and walk through the park to the priority viewing area. They provide a small bottle of water and a souvenir Chewbacca mug on the way.
There isn't any seating, so you will also need to stand for the show. Just keep in mind that the show is more about the music and light effects than the actual fireworks. If you are a Star Wars fan, you will enjoy the storytelling, but don't expect big oohs and aaah over the fireworks display.
There are many seasonal events throughout the year that require an extra ticket, such as the Mickey's Not-so-Scary Halloween Party. While you need a ticket to the party, you don't need a ticket to the park.
So this is a good day to enjoy the pools or resorts and head to the park in the late afternoon for the party. Everyone else needs to leave except those there for the Halloween Party, and everyone gets a chance to dress up (even the grown ups who aren't allowed during the day!) We just went through a lot of tips for visiting during Disney for Halloween on the Vacation Mavens podcast, and my friend Kim has some good insight into enjoying the party even if you have food allergies.
Disney After Hours Events
Throughout the year, Disney World hosts "After Hours" events in the various parks. Like the Halloween party and other seasonal events, guests with an event ticket are allowed into the park at 7pm and other guests need to leave at 9pm (or at least they can't ride the rides if they stay.)
Event guests don't need a separate park ticket and they have exclusive access to a limited number of rides in that park, along with special free snacks and drinks, as well as character meet-and-greets.
We went to After Hours at Animal Kingdom and we were able to ride Flight of Passage multiple times with no more than the time it took to walk through the queue and a 3-5 minute wait. See my full review here.
Did you know that you can snorkel or scuba with over 6,000 sea creatures including sea turtles and sharks at the Caribbean Coral Reef? Perfect for the Nemo fan, but note that you do have to be at least eight (under 12 must be accompanied by an adult.)
Get up close to African wildlife in Animal Kingdom with a private, VIP three-hour trek. You will cross over a rope bridge and then ride in a safari vehicle through the open savanna. You will get to see giraffes, rhinos, hippos, and crocodiles up close. Just note that you need to be at least eight years old, 48 inches tall, and between 45 and 300 lbs. with harness and gear. Shorts and closed-toe shoes are recommended.
Get to see the wildlife after dark, when they are more active. You will ride in an open-sided safari vehicle to see over 30 species of African wildlife including zebras, giraffes, gazelles, wildebeest, antelopes, flamingos, and ostriches. Guests are given night vision goggles for the best views. You can also enjoy an evening safari experience at Animal Kingdom, where you journey into the Harambe Wildlife Reserve to breathtaking private viewing areas. There you can enjoy African-inspired tapas, along with regional beer and wine offerings.
There are quite a few special dining experiences to be had at Disney, but if your kids are fans of Cupcake Wars, they may really get a kick out of masting the art of making Mickey character cakes in Amorette's 90-minute Cake Decorating class. Best of all, you get to take it home at the end!
The Disney VIP experiences are always changing so be sure to check out the Disney World Events and Tours website for updates. You may also want to upgrade your Disney experience by getting Disney family shirts for your trip!
PIN THIS FOR LATER
Feature photo courtesy of Disney. The new nightly Star Wars fireworks show, "Star Wars: A Galactic Spectacular," combines fireworks, pyrotechnics, special effects and video projections that turn the nearby Chinese Theater and other buildings at Disney's Hollywood Studios into the twin suns of Tatooine, a field of battle droids, the trench of the Death Star, Starkiller Base and other Star Wars destinations. The show also features a tower of fire and spotlight beams, creating massive lightsabers in the sky. (David Roark, photographer)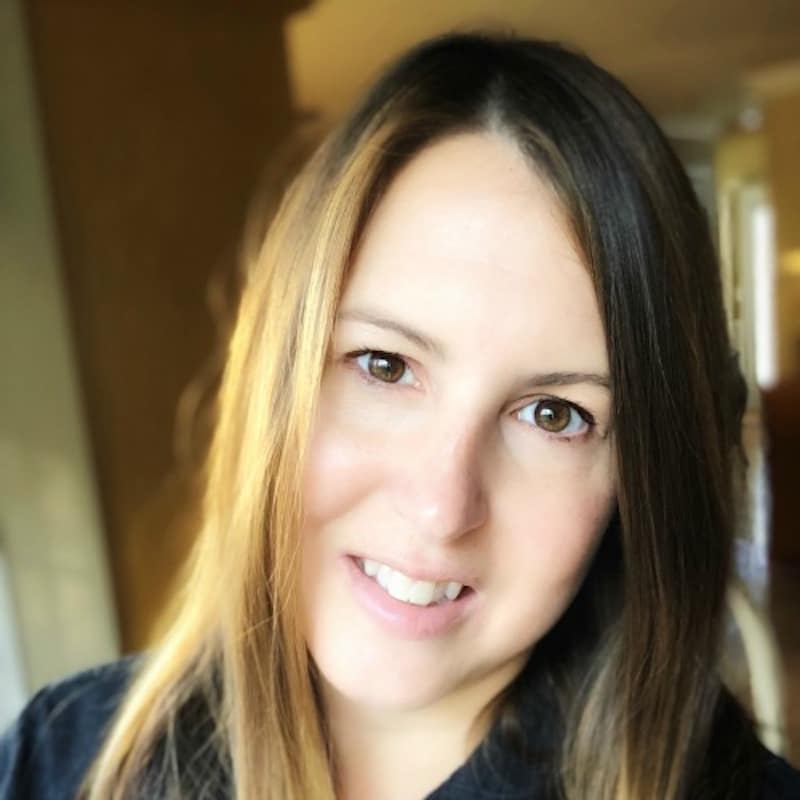 Tamara Gruber is the Founder and Publisher of We3Travel. A former marketing executive and travel advisor, Tamara is an award-winning travel writer and recognized expert in family travel. She is also the publisher of YourTimetoFly and the co-host of the Vacation Mavens travel podcast.