As much as I marvel at the wonder of Disney, I am not a fan of crowds and lines. So when I was on a press trip to Disney and had a chance to take one of the Disney VIP tours, I was really curious how a Disney VIP tour worked and if it was worth what the average family would pay.
Taking a Disney VIP tour was eye opening! As much as I loved being treated like a VIP and jumping into the Fast Pass lane on every ride, I also found a few downsides. While the experience was very special, I also had mixed feelings afterward, so I wanted to share both the pros and the cons.
I'll also break down the difference between an official Disney World VIP tour and a private VIP tour of Disney from a third-party guiding service.
My Disney VIP tour was hosted by Disney as part of a press trip with Visit Florida. This post contains affiliate links. If you click a link and make a purchase I may receive a small commission. All opinions are my own.
What is a Disney VIP Tour?
Walt Disney World offers official private premium VIP tours. In a private VIP tour, guests work with a guide to create a custom touring plan and the group is guided throughout the park(s), getting FastPass access to all rides, and the guide serves as a concierge and guide. With official Disney tours, the tour guide is a Disney cast member.
Private Disney VIP tours start at $425 per hour (prices subject to change and dependent on seasonality) and have a minimum commitment of seven continuous hours. Each tour can accommodate up to 10 guests with a single guide. Larger groups require multiple guides. This price does not include park tickets, these must be purchased separately. (Purchase discounted tickets through my affiliate partner Getaway Today!)
Private Disney VIP tours can be custom designed to focus on the rides and the Disney parks that you want to experience. For example, if you love Princesses, the tour will focus on Princess meet and greets, Princess rides, etc. If you have thrill seekers, your guide will map out an itinerary that packs in the thrills.
Disney VIP tours are available by reservation only, and they book up so it is recommended to reserve your tour 180 days in advance of your visit.
Group VIP Tours
In addition to private VIP tours, there are also group VIP tours with pre-set itineraries such as the Ultimate Day of Thrills or the Disney Classics tour. These tours are offered at specific days of the week and times of the day for $249-349 per person for a four to seven hour tour (park admission not included.)
"Unofficial" Private Disney VIP Tours
In addition to the VIP Tours offered by Disney, there are third-party tour companies that offer VIP tours to Disney World and Universal Orlando, such as Magic VIP Tours.
These third-party tours tend to be a little more affordable and ideal for those looking for VIP treatment. They also provide a custom itinerary, VIP services, and tour services from a Disney pro to avoid lines and crowds.
Why Book a Disney VIP Tour?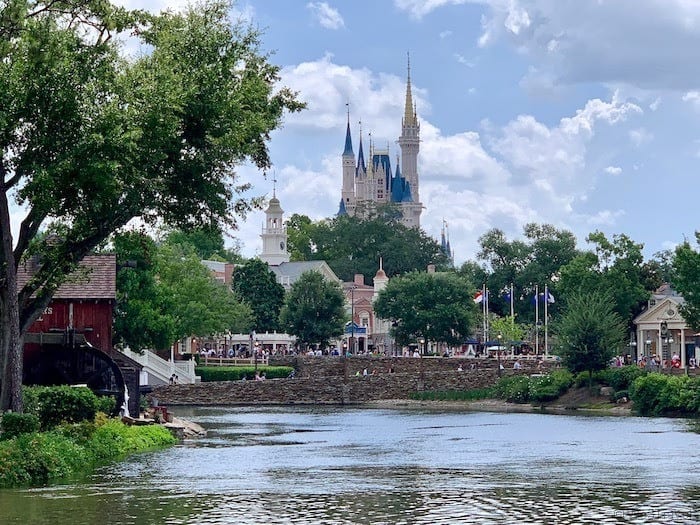 So now let's look at reasons why to take a VIP when visiting Disney. These advantages are based on the official Disney VIP Tour.
1. You have limited time
If you have limited time to spend in the parks, the best way to maximize that time, especially if you aren't a Disney planning pro, is to have a VIP tour. Your guide will talk to you about your "must dos" and understand the types of rides and attractions you like best.
For example, are you a thrill seeker or thrill avoider? They can also take into account the ages and sizes of any children in your party to focus on the rides that everyone can enjoy. Maybe you just want to focus on Magic Kingdom or perhaps you want to maximize your family vacation and hit all four parks — the private guides can make it happen.
Disney VIP guides can zip you in and out of attractions and parks in the most efficient ways possible with minimal time spent waiting in line. In seven hours, we hit three of the four parks.
We were able to squeeze in the brand-new Soarin' ride in Epcot; Star Wars Launch Bay in Disney's Hollywood Studios, The Twilight Zone Tower of Terror; and still spend a few hours enjoying a gourmet dinner, Jungle Book Show, and multiple rides on Expedition Everest.
2. Skip the line
Part of maximizing your time and having a VIP experience is the ability to skip the line. To be clear, a Disney VIP tour gives you access to the FastPass line. You can't actually skip that line, but you can go back into that line over and over if you really like a ride.
Plus, you don't have to deal with navigating the Fast Pass+ system and you aren't limited to just three Fast Passes and having to refresh the app to grab new Fast Passes once you use your first three. [Note: VIP tours from private companies deal with FastPasses differently.]
But in addition to having a guide to create an efficient itinerary and route you quickly through the crowds, getting access to the Fast Pass lane saves a ton of time and avoids all the whining and fussing that comes with waiting in long lines.
3. Go behind the scenes
When I was in business school, we read a lot of case studies about the magic of Disney marketing. From the time I learned about the secret tunnels and entrances that allowed the cast members and characters to magically appear where they are needed, I was curious what Disney parks were like behind the scenes.
One of my favorite parts of our Disney-led VIP tour was getting to go in and out of cast entrances. You rarely get a peek behind that curtain but using employee roads, parking and entrances allows you to quickly get to exactly the attraction you want to visit.
Many of the features of a VIP tour are about convenience and efficiency, but this truly is something you can't do on your own.
4. VIP treatment
I greatly enjoyed some of the stories our guide shared about the celebrities and dignitaries she has guided through Disney. Yet one of the true luxuries was the VIP concierge service that our guide provided.
For example, we were there in June and the temperatures were well above 90 degrees. Imagine how happy we were to disembark off of the Kilimanjaro safari ride in Animal Kingdom to see our guide standing there with bottles of cold water.
Or, when one of our group lost her phone, our private guide searched it down from where it had fallen out during a ride on Everest. Plus, our reservations at Tiffins and VIP seating at the show weren't too shabby either.
5. Families traveling together
If you are two families traveling together, you can share that fee and on a per person basis, maybe it becomes a bit more palatable. The trick will be getting everyone to agree on what to do. But the nice part of that is you can hand the decision making over to the guide and tell the kids you need to follow the schedule they developed — taking you off the hot seat.
Are Disney VIP Tours Worth It?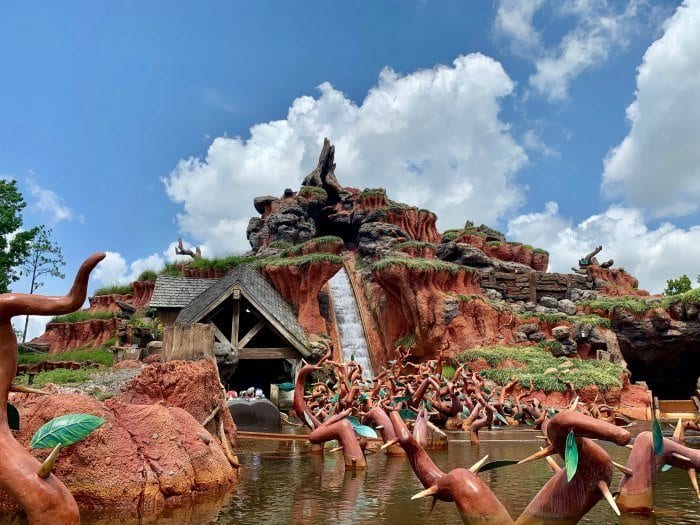 There are also a few good reasons why you may not want to take a Disney VIP tour.
1. Price
Price is the obvious con to a VIP tour of Walt Disney World. Not many families have a spare $2800-$4200 (plus tickets) to drop on a VIP tour. But hey, if you want to have the experience of a lifetime, maybe it is worth a splurge.
2. Not an authentic experience
What may not be as initially obvious is what a different experience you have when on a VIP tour. Instead of experiencing the magic of walking through the gates or seeing the Castle for the first time, you are whisked behind the scenes directly to the ride you want to visit.
I had never been to Disney's Hollywood Studios and even though I got to hug Chewie and had my chance to ride Tower of Terror, I had absolutely no idea what the park looks like.
Likewise, I hadn't been to Epcot in over 30 years but our power walk from the side entrance to Frozen and then in the back way to Soarin' left me with no sense of how much has changed or stayed the same.
So if you are fluent in the language of Disney, you've had your Disney "firsts" and you just want to get the most out of a short visit — then by all means book a Disney VIP tour.
But I really wouldn't recommend it for your kids' first Disney experience. It was just a little too surgical. And I know that it was designed that way to maximize four writers' time to see the latest attractions but still, you can't fit it all in without some of those shortcuts.
3. Teaching privilege
The other thing that kind of rubbed me the wrong way is something that I struggle with often as we get to travel and experience things that many families will never get a chance to see. And that is providing my child with a privileged experience that is unattainable for most of her peers.
If that is the only way that a child experiences the world, it would be easy to become entitled and to expect those opportunities to always be available to them.
I work hard to make sure that when we are getting a special experience, my daughter knows it and she knows that we have either saved for that splurge, or it is a perk of the hard work and very long nights that I'm putting in in exchange. I want her to know that if she wants the occasional special experience in her life, she'll need to work hard to have the ability to save for those experiences.
I think there is something quite educational and rewarding about a traditional Disney experience — complete with lines and crowds. But once you have been there and done that and just want to see what is new or find a fun way to celebrate a special occasion, a Disney VIP tour really can be a magical experience. Just make sure the kids don't expect that type of experience every time.
Looking for more Disney content?
PIN THIS FOR LATER