Planning your first trip to Disney World can be pretty overwhelming. Encompassing more attractions, rides, dining, and entertainment options than can easily be counted, Walt Disney World (WDW) poses a challenge to the first time visitor seeking to optimize their vacation time and budget.
With that in mind, I've put together some tips and a step-by-step guide to help you plan a successful first Disney World visit.
Note: This post contains affiliate links. If you click a link and make a purchase, I may receive a small commission. All opinions are my own.
Step 1: Decide When to Go
For many travelers, when to take their Disney World vacation will be dictated largely by school and work vacation schedules. Other factors to consider when planning your trip include cost, weather, and crowds.
Popular travel times, such as summer vacation, the week between Christmas and New Year's, and winter and spring break weeks tend to be see both the largest crowds and the highest resort prices. With Disney's new ticket pricing, peak season will also mean higher ticket prices.
You can have a great first time at Disney World any time of the year, but knowing what type of weather and crowds to expect in advance can help you be prepared to make the most of your trip.
The summer tends to be very hot, with almost daily rain storms that run through September. Winter weather is more temperate but also more unpredictable. Fall, especially October and November, is a nice time to visit and you can enjoy special events such as Mickey's Not So Scary Halloween.
Likewise, you can enjoy WDW with a trip as short as two days or as long as two weeks. For first-time visitors, I recommend staying for a week if possible. This will allow you to maximize what you see and do while minimizing exhaustion!
You may also want to consult a crowd calendar when picking your days, especially when it comes to deciding which parks to visit on which days.
Step 2: Plan Ahead
With WDW, more planning time means more options. I recommend planning your trip at least seven months in advance whenever possible.
Dining reservations for all on-site WDW restaurants can be made up to 180 days in advance, and the most popular restaurants are often fully booked within days or even hours of reservations opening.
On-site resorts can also be booked to capacity months in advance, particularly during popular travel times or when Disney is offering special discounts
Can't plan that far in advance? No worries. I planned my family's first vacation to WDW within three months of our departure date, and we still had a blast. If you're planning within a narrower window, just be prepared to be a bit more flexible with regard to resort and dining options.
Step 3: Choose Where to Stay
There are 22 Disney-owned resorts on WDW property, partner resorts like the B Resort, as well as hundreds of non-WDW resorts (we loved the Margaritaville Resort Orlando) that are within a few minutes' drive. Your choice of where to stay will be guided by your budget and room/resort priorities.
Onsite resort options range from budget-friendly, basic but well-themed Value properties; to midrange Moderate resorts; to Deluxe Resorts with large rooms, lush amenities, and price tags to match. If you need help deciding, this guide to which Disney World Resort is right for your family will help.
Many of the Deluxe Resorts are also part of the Disney Vacation Club. Disney Vacation Club timeshares are a great option for families, offering full kitchens and multiple bedrooms.
Some even offer perks like private balconies overlooking the wildlife at Animal Kingdom Lodge, or a beach atmosphere in walking distance to Epcot at Disney's Beach Club.
Offsite resorts' advantages include lower rates and often significantly more space for the money. For larger families, those looking for more space, and/or those looking to stick to a strict budget, staying offsite can be a great option.
If you do choose an offsite stay, it is advisable to rent a car as offsite resorts generally do not offer continuous shuttle service.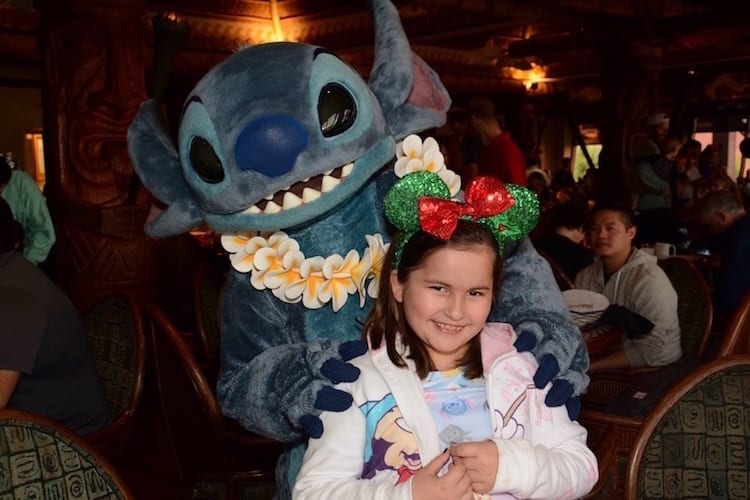 Step 4: Identify Your "Must-Do's"
At approximately 27 square miles, the Walt Disney World resort is roughly the size of San Francisco. It includes four theme parks (Magic Kingdom, Epcot, Hollywood Studios and Animal Kingdom), two water parks (Blizzard Beach and Typhoon Lagoon), and a dining and shopping complex (Disney Springs).
This is in addition to the dining and recreational activities located at or near the 22 above-mentioned resorts. You will not be able to see and do everything it has to offer in one visit.
Instead, choose certain "high priority" rides (my favorite is Flight of Passage), characters, attractions, and restaurants that you really want to experience.
To get started, check out what there is to see and do on the WDW website, or any of the many blogs and sites devoted to this topic, such as ours on the best rides for teens.
Let everyone in your group choose a few things that are "must do's" and plan around those in creating your itinerary. If you get to see or do more, then consider that icing on the cake!
Step 5: Make a Daily Plan
Having a daily plan will help you maximize your vacation time by minimizing crowds, waits, and unnecessary trekking back and forth.
To decide which theme parks to visit when, consult a WDW "Crowd Calendar" (such as those available on touringplans.com and kennythepirate.com) to identify the best and worst days, crowd-wise, to visit each park.
As a general rule, I recommend that first-time visitors devote two days to Magic Kingdom, one-to-two days to Epcot, and one day each to Hollywood Studios and Animal Kingdom.
However, your priorities may differ. If you have enough time, consider building in a "pool" or "resort" day to break up the park touring and give yourself a chance to relax! (Here is my guide if you have just four days in Orlando and how to make the most of one day at Disney.)
If you are staying off-site and do not have access to the Extra Magic Hours, that allows guests extra time in the parks during set times in the early morning or late night, then you need to plan your days wisely. Consider getting to the park when they open (or earlier) on days when the park does NOT have early Extra Magic Hours.
Otherwise if you get there early you will find the park already crowded with those that have that special access.
Use your daily plan to guide your dining choices. To avoid excessive travel time, pick restaurants for each day that are located in or near the parks you plan on visiting. (See my fine dining recommendation.)
Next, decide which attractions you will prioritize at each park. If your top-choice attractions are popular ones that tend to draw long waits, plan to either book Fastpasses for these (see below) and/or arrive at the park at least 30 minutes before opening and proceed straight to that attraction once you enter. Arriving early is also a great way to enjoy your chosen park for an hour or two with minimal waits.
When making your daily plan, be realistic about your family's travel style. If you are traveling with children (or adults) who aren't morning people, who can't handle staying out late at night, or who will need a nap or rest in the middle of the day, plan accordingly.
Also consider taking an afternoon break from around 1-4 pm to nap/swim at your resort and avoid the hottest and most crowded part of day. Then head back out for dinner and possibly evening entertainment.
Step 6: Buy Tickets and Set up a My Disney Experience Account
You can buy theme park tickets directly through Disney (either alone or as part of a vacation package), or through reputable ticket brokers such as Undercover Tourist or Getaway Today.
Booking directly through Disney has the advantage of simplicity, in that tickets will automatically be linked to your My Disney Experience Account, and to your Magic Bands (if you are staying onsite).
Booking through a dealer, however, may save you money (in some cases as much as a few hundred dollars) over the cost of buying direct. You can then add your tickets to your account manually.
Tickets to the Disney parks can be purchased for any duration from one to ten days, with the per-day expense decreasing dramatically as the overall number of ticket days increases.
"Base" tickets provide entry to one park for each ticket day. For an additional charge, you can add "Park Hoppers" to visit multiple theme parks per day and "Water Park Fun and More" to include water park admissions. S
ince these options can be added to your tickets at any point during your trip, I usually recommend purchasing base tickets in advance and upgrading later if needed.
Once you have your tickets or room package, set up a My Disney Experience Account through the WDW website and download the My Disney Experience app (MDE) on your smartphone.
The site and app will allow you to make dining reservations, book Fastpasses for rides/attractions, and view your reservations and itinerary on the go. If you are staying on-site and receive Magic Bands, or you have bought your Magic Bands separately, you can also link these in the app. (Read everything you need to know about Disney MagicBands!)
Step 7: Book Advanced Dining Reservations and Decide on a Dining Plan
WDW offers hundreds of onsite restaurants that offer the opportunity to dine with characters, sample fine cuisine, enjoy immersive theming, and/or access to special "perks" such as fireworks viewing.
Many of these restaurants are incredibly popular, and will be booked months in advance. If particular dining experiences are on your family's "must-do" list, plan on making an Advanced Dining Reservation (ADR) as early in your travel planning as is feasible.
ADRs can be made up to 180 days in advance either by using the WDW website or MDE, or by calling WDW dining (407-WDW-DINE).
If you can't get a high priority reservation, try not to be discouraged. Cancellations happen frequently and reservations will often open up closer to your date of travel.
Also note that there are plenty of counter-service (fast-food style) restaurants at the theme parks and resorts that don't require reservations, as well as some less-popular table-service restaurants (usually at resorts) that will generally have walk-up availability. Some restaurants also offer mobile ordering so you can "order ahead" and avoid the long lines.
For families that are staying onsite, Disney offers various Disney dining plans that allow you to pre-pay for your dining expenses in exchange for a set number of meal "credits" that can be used at onsite restaurants.
These can be a good option for families that like the idea of paying most of their vacation expenses in advance, that want/need to eat three full meals a day, and that don't plan on making their own meals in their hotel room.
Step 8: Book FastPasses
FastPasses provide you with a one-hour window during which you can enter a ride or attraction with little to no wait. These can be booked up to 90 days before your vacation, if you are staying onsite, or 30 days in advance if you are staying offsite.
Note that you need to have valid tickets, and have these linked to your MDE account, to book FastPasses. To use your FastPass, you tap your Magic Band or park ticket at the separate, "FastPass Entrance" to the ride or attraction.
You can book three FastPasses per day in advance, and all three have to be for the same theme park. Once you have used your first three FastPasses, you can book additional, "day of" FastPasses for any park using the MDE app on your smartphone or at kiosks that are located throughout the parks.
I would recommend checking ride wait times as soon as you check in for your third Fast Pass and looking for additional Fast Pass availability via the Mobile Disney Experience app. You can continue to grab more Fast Passes throughout the day to avoid waiting in line — just act fast as soon as you check in for your ride.
Different members of your travel party can also have different FastPasses booked. This means, for instance, that dad can ride Space Mountain with an older child while mom rides Winnie the Pooh with a younger one.
Keep in mind that some parks have tiers for rides and you can't book all three Fast Passes for the top tier.
Step 9: Stay Flexible and Have Fun!
Having a daily plan allows you to maximize your vacation time with minimal waiting. This doesn't mean that you will, or should, do everything on your plan. Be prepared to make changes in response to the weather, fatigue, or unanticipated crowds.
Remember that you can cancel Advanced Dining Reservations up to 11:00 pm the night before you are scheduled to dine with no charge, and that FastPasses can be rescheduled or cancelled as needed.
Missed something that you really wanted to see or do? Consider that a great reason to return in the future!
I hope these tips are helpful for visiting Disney World for the first time!
[plan-trip]
[/plan-trip]
Today's guest post is written by Jen Leguizamo. Jen is an amateur writer, travel enthusiast, and Disney fanatic. In addition to her day job as a professional psychotherapist, she spends her time obsessively planning vacations to Disney and other travel destinations. Since I'm not a Disney expert, I asked Jen to offer her best advice for those planning their first time at Disney World. Follow her step-by-step guide for a great first trip to Disney!
PIN THIS