Imagine riding Avatar Flight of Passage, one of the most popular rides at Walt Disney World, over and over again — with practically no lines. Picture indulging in free snacks as you whiz through empty queues throughout Animal Kingdom. You don't need to be famous or a mega-millionaire. You just need a special event ticket to Animal Kingdom After Hours.
Animal Kingdom After Hours is a special ticketed event that allows a limited number of guests access to the park for three hours after the park closes. Disney After Hours events are offered at each of the parks, including Magic Kingdom, on select nights throughout the year. After Hours events are not the same as Extra Magic Hours, which are available to on-site hotel guests. They are more exclusive, with a limited number of tickets that really thins out the crowds.
Tickets are available for $125 per person (adult or child, plus tax) if you buy them in advance and they are slightly more expensive if you purchase tickets the day of the event. However, I would recommend purchasing in advance because they do sell out. A separate park ticket is NOT required to attend a Disney After Hours event. If you don't want to splurge for the After Hours event, try this guide to visiting Animal Kingdom in one day.
Animal Kingdom After Hours: What you Need to Know
There are a few things you should know about how the Animal Kingdom After Hours events work, both so that you know what to expect and to decide if it is right for you.
The event takes place from 9pm to midnight (although this can vary depending on the time per year)
Guests with event tickets can enter the park starting at 7pm
After 9pm, the only people who can ride the rides are those that have After Hours wristbands
Not all rides are open during the event
Rides included are following (but this is subject to change and weather of course):

Avatar Flight of Passage
Na'vi River Journey
Expedition Everest – Legend of the Forbidden Mountain
DINOSAUR
It's Tough to be a Bug!
TriceraTop Spin

Other special character meetings and events included are:

Mickey & Minnie Greeting at Adventurers Outpost
Rivers of Light
Tree of Life Awakenings
Pandora Drummers
DJ Dance Party in Dinoland U.S.A.

The event ticket also includes a limited range of free snacks (such as popcorn and popsicles/frozen juice bars) and select drinks at certain snack stands and carts throughout the park.
While most restaurants and snack bars are closed, some are still open for paid food and drinks (including alcoholic drinks) throughout the park. These include (subject to change):

Snack cart near Tiffins offering hot dogs and beer
Pongu Pongu in Pandora-The World of Avatar offering chicken bowl and chili-garlic shrimp bowl (these are delicious!!)
Thirsty River Bar in Asia offering a full bar with beer and specialty cocktails
Dino Diner in Dinoland U.S.A. offering chili-cheese hot dogs, corn chip pie, churros, and beer.
Is Animal Kingdom After Hours Worth It?
If you are staying on property and spending many days at Disney World, you may think that shelling out an additional $125 per person to spend five hours in one park is a little extreme.
And you know what? If you have access to Fast Pass + reservations at 60 days out, get to enjoy a few days of Extra Magic Hours, and have lower ticket prices because of a multi-day pass, maybe it isn't worth it. However, if that is not the case for you, here are some things to think about.
If a full day park ticket for Animal Kingdom is $109 plus tax, you aren't paying that much more. Of course, with an After Hours ticket, you are only getting access to the park for five hours instead of 12. However, you have to ask…would you spend all 12 hours in the park? And if so, how many rides will you be able to do without Fast Passes?
Here is when it is worth it:
When you are staying off site or you booked a last minute trip and you don't have access to Fast Passes 60 days in advance, which means uou have little chance of getting a Fast Pass for super-popular rides like Flight of Passage.
You have older kids or teens that are fine staying up late, since you are unlikely to get to sleep before 1am if you are going to maximize your time in the park.
You have already visited Animal Kingdom and just want to ride some of your favorite rides (assuming they are on the list of included rides) and don't mind if you don't get the "full" experience.
Avatar Flight of Passage is your favorite ride and you want to be able to ride it multiple times without spending the entire day in line.
You have only a day or two to visit the Disney Parks on this trip and want to maximize your time.
Animal Kingdom After Hours Review: What to Expect
We attended Animal Kingdom After Hours in June 2019. It was raining when we first arrived, making some rides more crowded then usual since rides like Expedition Everest were temporarily closed. Even still, we all felt it was 100 percent worth the ticket price.
When we arrived, we checked in at the specially-marked entrance for After Hours ticketed guests. We were each given a wristband, and this is what you need to show each time you enter a ride after 9:00 pm (since technically they don't have a way to kick everyone else out.) You also show your wristband to get the free snacks or drinks.
Since I was traveling with teens who weren't as interested in Dinoland, we headed straight to Kilimanjaro Safaris. It was the perfect choice because even though the line was long, the queue was covered and protected us from the rain. By the time we were done, we had time for a quick bite at the Satu'li Canteen in Pandora – The World of Avatar. (Their noodle bowls are amazing — seriously hard to imagine it is theme park food.)
By then it was 9 o'clock. The rain was tapering off and the real fun was about to begin. In the next three hours, we rode Flight of Passage twice, Na'vi River Journey once, and Expedition Everest twice.
I'm sure we could have done at least one more of any of these if we hadn't stopped to enjoy some refreshing snacks and the Pandora Drummers. Plus you need to take a little time just enjoy Pandora at night. It is so different than visiting during the day. It has "vegetation" that glows and even patterns in the ground that glow in the dark.
Avatar Flight of Passage
The listed wait times for Avatar Flight of Passage never showed more than 20 minutes. However, most of that time is spent walking through the queue and in the antechambers before you board the ride — but those are really part of the ride experience.
The first time we waited maybe three minutes after walking through the queue before we were brought into the first room. The second time we waited approximately five minutes. Since Flight of Passage was the number one reason we wanted to attend Animal Kingdom After Hours, we were so thrilled to get to experience it without the typical wait.
Na'vi River Journey
After riding Flight of Passage, we scooted over to the Na'vi River Journey. The Disney App and the signs above the queue both said it would be a 10 minute wait. However, we walked straight through the queue and directly onto a boat. So easy peasy!!
After enjoying the Pandora Drummers' performance, Hannah decided she was ready to brave Expedition Everest.
Expedition Everest
Throughout the night, Expedition Everest wait times were listed as five minutes. We walked over and the girls walked straight on the first time. The second took about 5-10 minutes between the queue and the ride. They were hoping for one more ride but unfortunately they walked off at 12:01 and it had just closed. One minute less watching the drummers and they would have ridden it three times in a row.
As I mentioned, we were thrilled with our evening in Animal Kingdom. It was worth the money to fit in all those rides in that short period of time, get to see Pandora at night, and avoid the heat of the day (and an early morning wake up call.)
Afterwards we had no problem catching an Uber back to the Margaritaville Resort Orlando where we were staying. We just slept in the next morning before going out to explore some of Orlando's attractions beyond the theme parks.
PIN THIS FOR LATER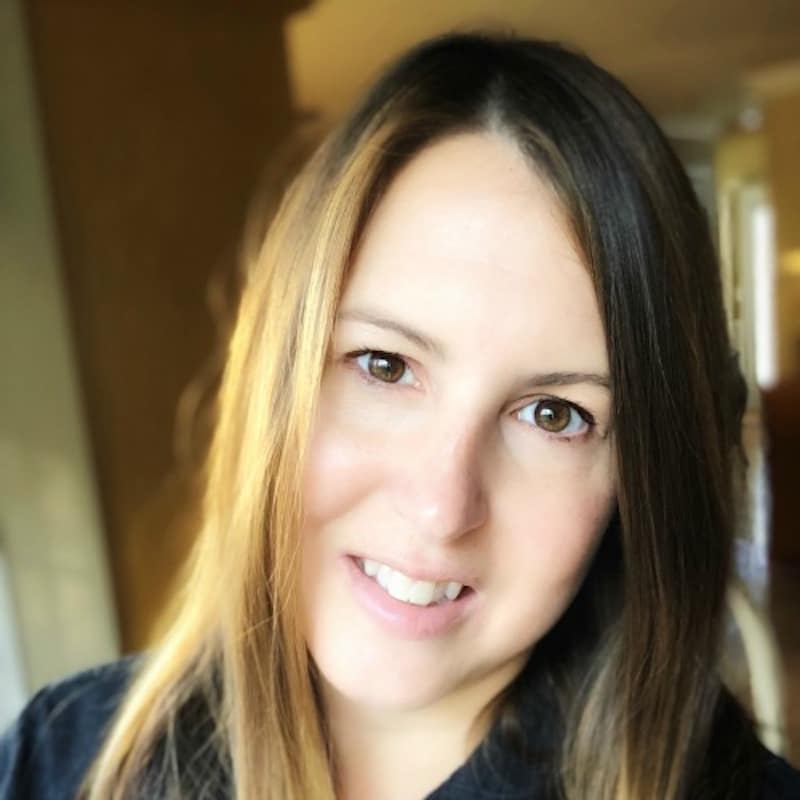 Tamara Gruber is the Founder and Publisher of We3Travel. A former marketing executive and travel advisor, Tamara is an award-winning travel writer and recognized expert in family travel. She is also the publisher of YourTimetoFly and the co-host of the Vacation Mavens travel podcast.