Whether you live in Boston or you are visiting and want to see more of Southern New England, there are many scenic towns and fun attractions that are within a short drive of the Boston Metro area and make for great day trips from Boston.
Best Day Trips from Boston
Since I believe a day trip should truly be easily done in a day — without spending all day in the car, these day trip options are all within a two-hour drive or ferry ride from Boston. Many could be done year-round, but they are especially pretty or ideal in the summer or fall.
1. Boston Harbor Islands
The easiest way to escape the city is to jump on a ferry to the Boston Harbor Islands. Made up of 34 islands and peninsulas, Boston Harbor Islands National and State Park offer up options for recreation and relaxation.
You can book ferry tickets in advance (or walk up to the ticket office on Long Wharf North and see what is available) for the ferry to Spectacle Island. Spectacle Island is a 114-acre island offering hiking, swimming, boating, and learning.
2. Provincetown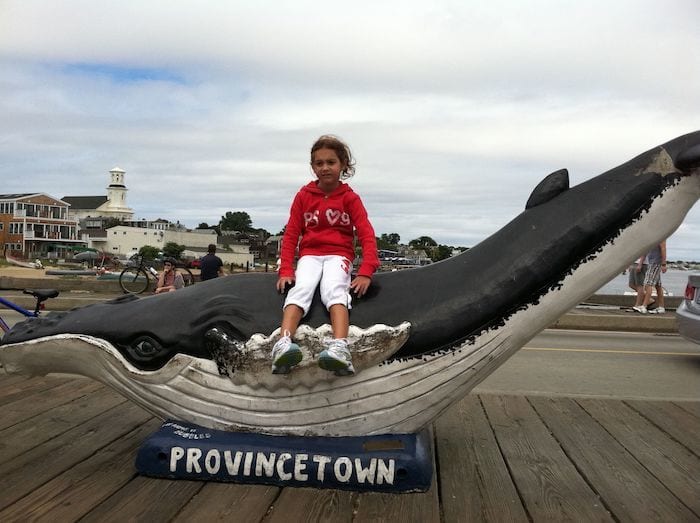 A 90-minute fast ferry from Boston will take you to colorful and quaint Provincetown on the tip of Cape Cod. Here you can shop, eat, and drink to your heart's delight. For something different, spend an afternoon exploring the sand dunes with Art's Dune Tours.
If you can stick around for low tide, comb the beach for sea creatures in the shallow tide pools left behind by the receding ocean tide. See some of my favorite things to do on Cape Cod in the off-season.
3. Plymouth
Plymouth Rock may underwhelm, but luckily it isn't the only thing to see and do in Plymouth. Those interested in Colonial history and Native American culture should visit the nearby Plimouth Patuxet Museums. You can also go whale watching, sea kayaking, visit a cranberry bog, or even take a ghost tour in town.
4. Somerville
If you are in the mood for shopping and entertainment, head up to Somerville. Assembly Row offers dining, outlet shopping, and entertainment options like Lucky Strike bowling and the LEGOLAND Discovery Center for younger kids (just check to see what is open before you go.)
You can also take a food tour, visit a brewery, go rock climbing at Brooklyn Boulders, or pick up some chocolate at Somerville Chocolate.
5. Salem
Just 45 minutes north of Boston, Salem makes a great day trip destination. Of course, there is plenty of history to explore, including the famous Salem Witch Trials. But beyond that macabre past, Salem is a charming seaside town with lovely museums like the Peabody Essex and historic sites like the Salem Maritime National Historic Site.
You can also visit the House of the Seven Gables, a historic home and gardens made famous by American author Nathaniel Hawthorne's novel of the same name. If you are into the spooky, there is the Salem Witch Museum and ghost tours.
6. Newburyport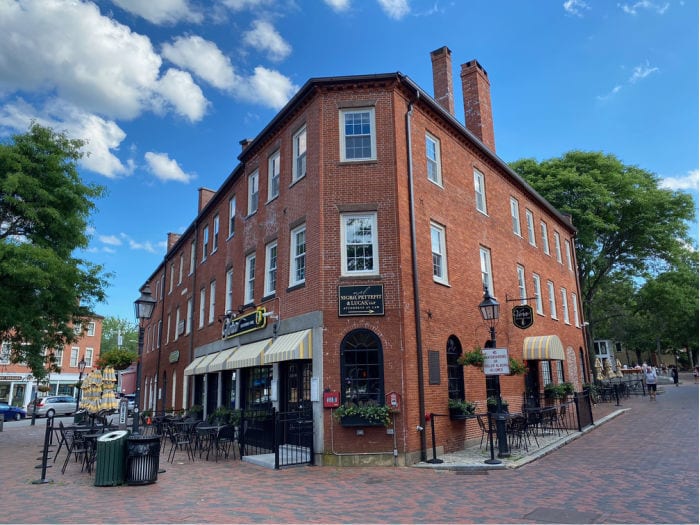 Located 45 minutes north of Boston, a day trip to Newburyport on the North Shore will bring you through farmland to this scenic seaport town. Perfect for those seeking a place for shopping and dining along the waterfront, Newburyport is a bustling town for locals and visitors.
Stroll along the Harbor Walk, picnic in Waterfront Park, visit the Maritime Museum and dine on local seafood. If you are seeking more of the outdoors, visit one of the nearby parks, beaches, or nature preserves.
7. Gloucester
Also 45 minutes north of Boston on Cape Ann, the historic fishing village of Gloucester is a welcome respite in the summer heat. While beach parking is reserved for in-town residents, even now you can enjoy a whale watch or sightseeing cruise on a historic Schooner. For a cheaper way to get out on the water, buy a $10 ticket for the water shuttle and stay on for a full harbor tour or hop-on and hop-off throughout the day.
The downtown also offers some great dining choices, including casual dining at Blue Collar Lobster, stylish dining at Minglewood, or waterfront dining at The Studio on the Rocky Point artists' colony. Afterward, take the scenic route along the water up to the quaint and touristic town of Rockport if you have some extra time. See more things to do in Gloucester, MA.
8. Blue Hills
The Blue Hills Reservation, just 30 minutes south of Boston off Route 93, is a great spot for hiking when you need to get out of the city. Covering 7,000 acres, the Blue Hills offers 125 miles of hiking trails. You can climb hills, cross marshes, or walk along the water depending on your interests and fitness level.
9. Horseneck Beach
An hour-and-a-half south of Boston, Horseback Beach State Reservation offers a beautiful two-mile-long beach on the western end of Buzzard's Bay. Be sure to head out early and double-check parking restrictions to enjoy a day at the beach. You can even turn it into an overnight with a camping reservation on-site.
10. Nashoba
Nashoba may be known for its ski area, but in the summer and fall, the Nashoba Valley Winery makes a nice day trip. Just 45 minutes outside of Boston in Bolton, the winery offers picnic grounds, an on-site restaurant, and curbside pickup. Just note that reservations are required for the picnic grounds and restaurant at this time and they are only open from Thursday through Sunday.
11. Springfield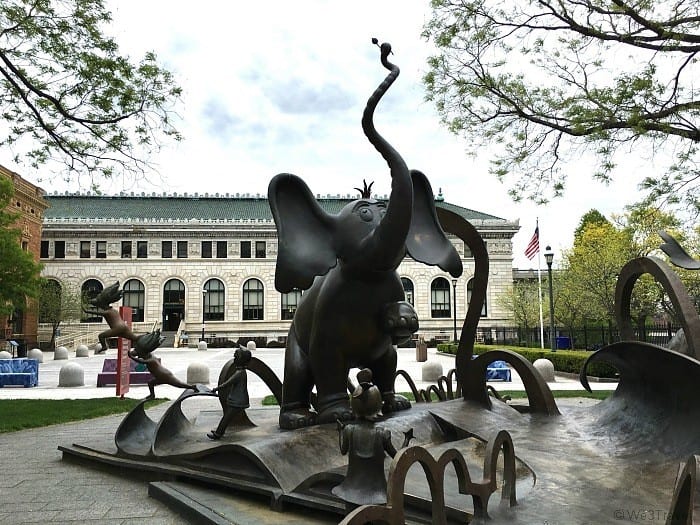 An hour-and-a-half from Boston, Springfield offers plenty to do on a day trip from the Dr. Seuss Museum and Gardens and the Naismith Memorial Basketball Hall of Fame are both highlights downtown and popular for families.
Six Flags New England is currently still closed but hopefully will reopen in the future with fun events and plenty of thrills.
12. Sturbridge
An hour southwest of Boston near the Connecticut border, Sturbridge is a great day trip for families. Old Sturbridge Village is the largest living history museum in New England. Covering 200 acres, Old Sturbridge Village recreates life in rural New England during the 1790s through 1830s.
You can spend the day exploring the various buildings and exhibits, with hands-on learning opportunities including candle making and metalworking. Just keep in mind that ticket reservations are required at this time.
13. Providence, Rhode Island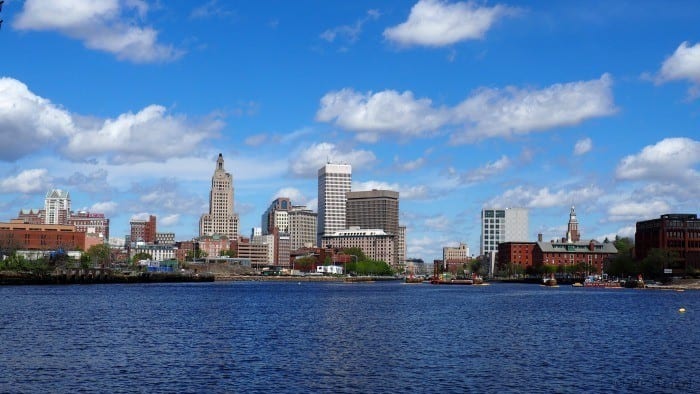 The "Creative Capital" in neighboring Rhode Island makes a great day trip getaway. Take a boat ride with Providence River Boat Company or a gondola ride through downtown with La Gondola. Foodies can enjoy a food tour and explore Providence's notable food scene.
Families can spend the day at Roger Williams Park & Zoo or walk around Providence's East Side and College Hill. The RISD Museum is a great spot for art lovers and bibliophiles who will want to explore the Providence Athenaeum. See more things to do in Providence, Rhode Island.
14. Portsmouth, New Hampshire
Just across the border in New Hampshire, the seacoast town of Portsmouth offers historic charm to explore. Spend the day walking along the cobblestone streets, poking into local boutiques, and enjoying some fresh seafood at a waterfront patio. See my guide to things to do in Portsmouth NH.
15. Kittery, Maine
An hour and a quarter north of Boston and just across the border with Maine, Kittery is perfect for a day trip of shopping and great food. You can spend the day shopping at the Kittery Premium Outlets or explore a bit of the Maine coast. Just leave yourself plenty of time to wait in line at Bob's Clam Hut for the best lobster rolls and fried clam strips around.
Bonus: King Richard's Faire
If you are looking for a fun fall day trip from Boston, head down to King Richard's Faire in Carver, Massachusetts. This is the largest Renaissance Festival in New England, with rides, games, and entertainment including minstrels, acrobats, fire eaters, aerialists, and larger-than-life-size puppets. The fair runs from early September through the third weekend in October.
Save this on Pinterest