Portsmouth, New Hampshire is one of those great little New England coastal cities that ranks right up there with Portland, ME and Providence, RI, making it ideal for a weekend getaway. Portsmouth is known for its great food, historic buildings, and tax-free shopping. While many simply pass by on a New England road trip up to the Maine coast, there are enough things to do in Portsmouth NH (and great food to eat) that it deserves its own trip!
I'm one of those people that used to just pass by Portsmouth on my way to Maine in the summer months, thinking it was one of those "blink and you will miss it" cities. After finally stopping a few times for lunch and a wander through Market Square, I discovered how absolutely charming downtown Portsmouth was. We were finally able to spend a weekend in Portsmouth NH recently and I got to see that it was just as cool in the off-season.
If you have been considering a weekend in Portsmouth, or even a day trip, stop considering and start planning! It is time to uncover this New Hampshire gem! In this guide I will share the best things to do in Portsmouth and the nearby Seacoast, where to stay in Portsmouth, the best time to visit, and some of the tastiest local restaurants in the city of Portsmouth. It is definitely one of the best places to visit in New Hampshire!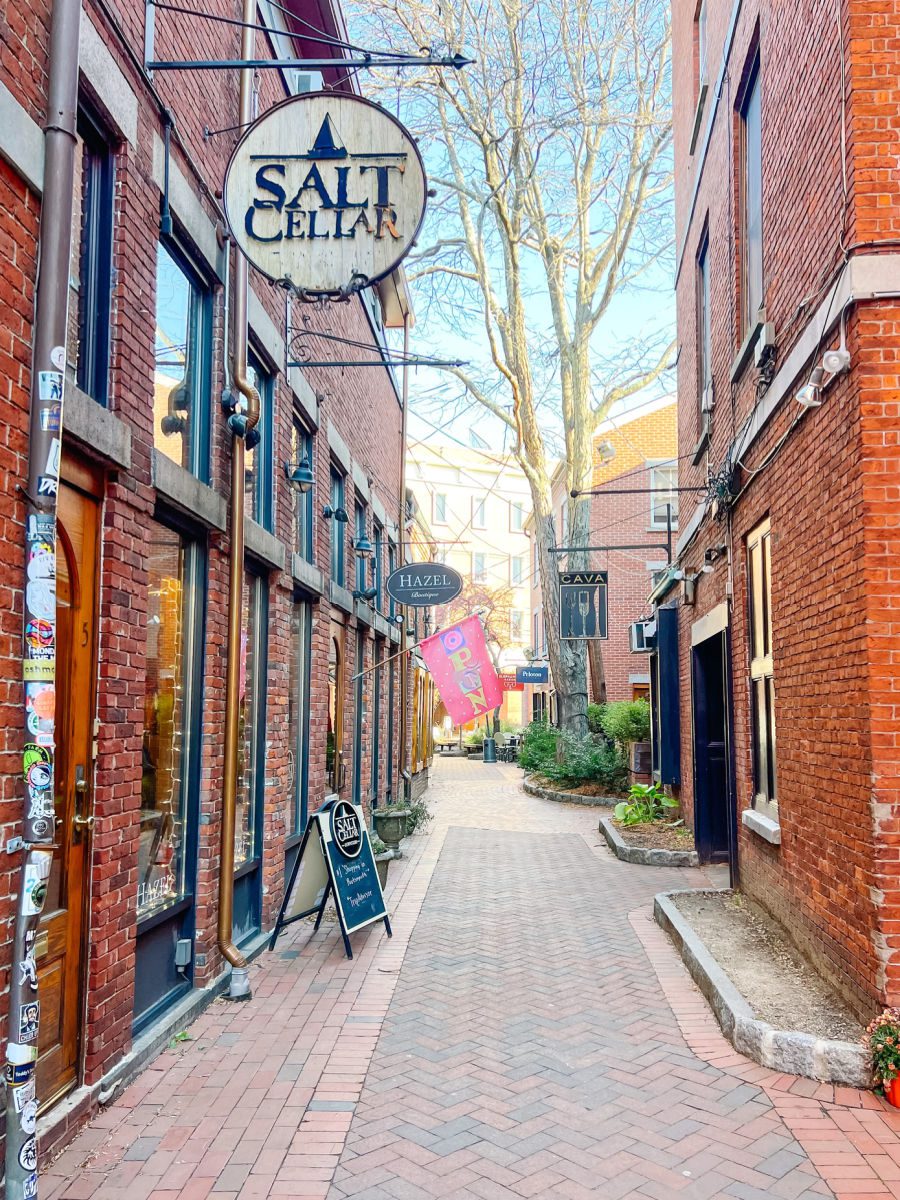 Best Time to Visit Portsmouth, NH
If you are looking for historic homes, museums, and outdoor activities such as visiting the Isles of Shoals, you are better off coming in the warmer months, especially if you are bringing the whole family. During the summer the weather is nice and all the attractions are open for the season. Prime season is May through October.
The winter months may bring shorter days and colder weather but you will also find cheaper hotel rates and fewer tourists, and plenty of places to warm up and get cozy even if some of the museums are closed or have shorter hours. You may even get to see how the small-town charm of Portsmouth when it snows. With many of the special holiday events around town, I think it is one of the best places to go for Christmas on the East Coast.
Getting to Portsmouth, NH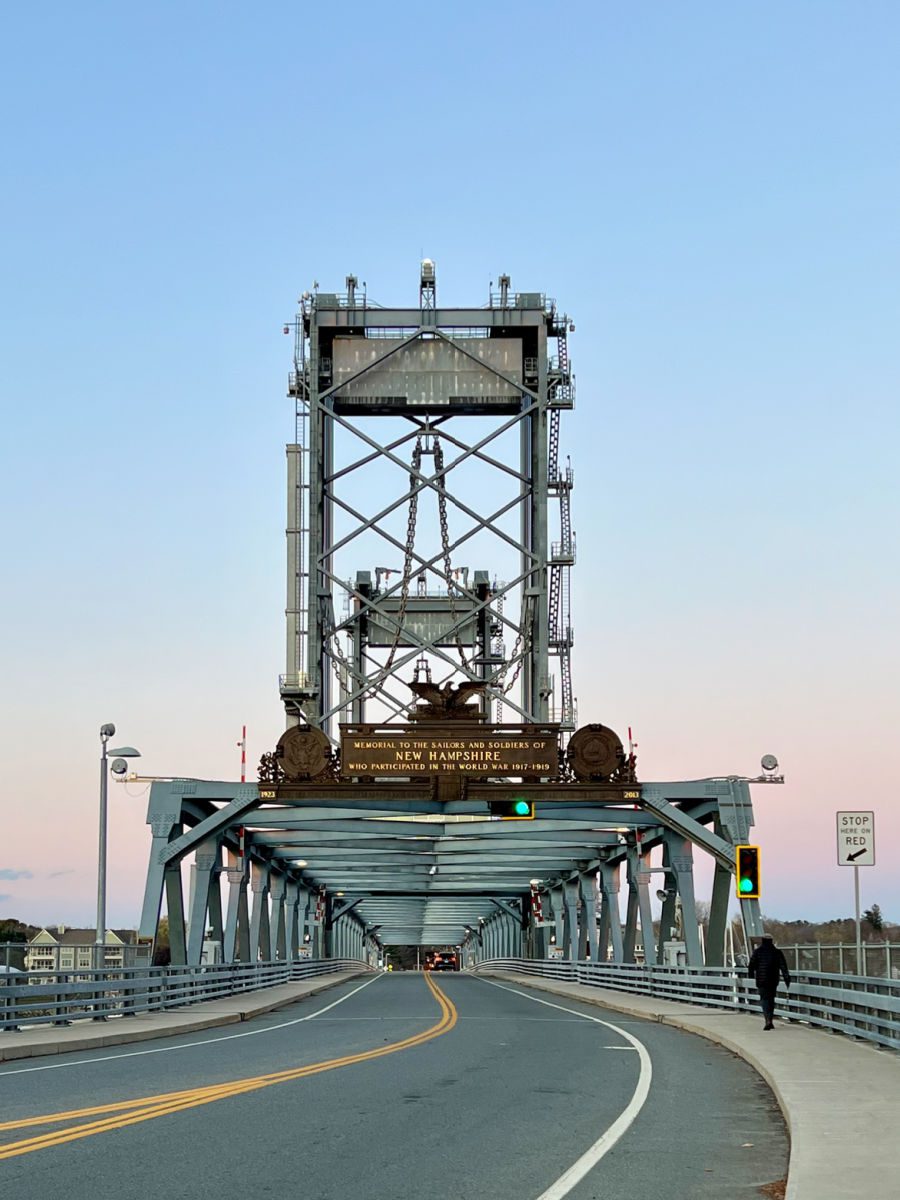 Getting to Portsmouth, New Hampshire is very easy, as it is a direct exit off of Interstate 95. If you are flying in, the Portsmouth International Airport at Pease (PSM) offers service between Portsmouth and Florida, Myrtle Beach, Hilton Head, and Savannah through Allegiant Air. Manchester-Boston Regional Airport (MHT) is located about 50 miles west of Portsmouth, but the largest airport is Boston's Logan Airport (BOS), which is about an hour south of Portsmouth, providing service from major national and international cities.
Most visitors to Portsmouth NH will drive in from the Northeast or nearby New England states. Portsmouth is less than one hour north of Boston, MA, one hour south of Portland, ME, and less than five hours from New York City. While it is best to stay overnight, we did even meet some fellow Rhode Islanders from Providence who were visiting Portsmouth on a day trip. Portsmouth is certainly a popular day trip from Boston.
Where to Stay in Portsmouth, NH
Note: Our stay was hosted by AC Hotel Portsmouth Downtown and Colwen Hospitality. All opinions are my own. This post may contain affiliate links. If you click a link and make a purchase, I may receive a small commission.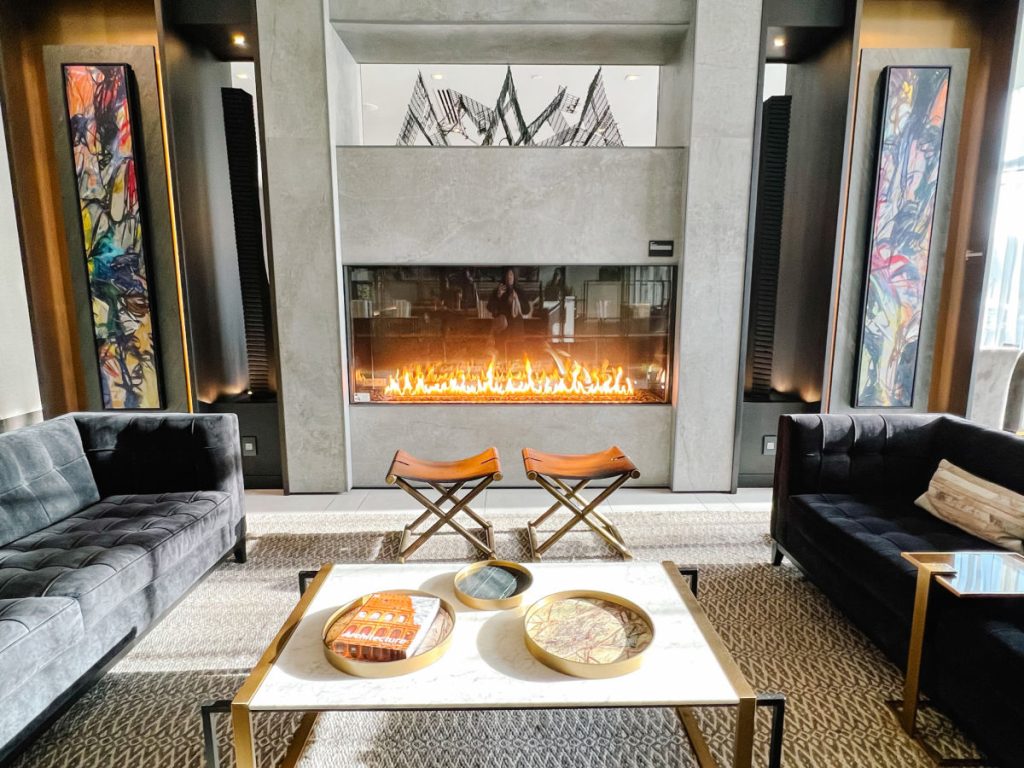 With the growing popularity of Portsmouth NH for weekend getaways, new hotels have popped up in recent years, providing some great options for business travelers, families, and couples on a romantic getaway. We recently stayed at the AC Hotel Portsmouth Downtown/Waterfront and we loved it. The location near the waterfront is a 5-10 minute short walk to Market Street, making it easy to get around on foot and not have to deal with finding street parking.
The hotel opened in late 2019 and has a fresh, stylish look with beautiful public spaces, including a two-sided glass fireplace in the lobby and bar and comfortable business work areas. The modern, urban design is definitely well-suited for couples, friends, or business travelers. It also has a nice 24-hour fitness room featuring a studio where you can participate in on-demand online classes.
Those traveling with families may prefer the Residence Inn Portsmouth Downtown/Waterfront or the Hampton Inn Portsmouth Downtown.
We stayed in a spacious suite with a king bed and a separate living area. The room offered multiple smart TVs with streaming apps, a work area, and a comfortable couch for relaxing. One of my favorite things about the AC Hotel is the Hydration Stations on each floor for easy access to ice and filtered water to refill bottles. There was also infused water in the lobby for guests.
The AC offers a full European-style breakfast buffet for convenience if you don't want to walk into town (not included.) The real gem is the Rooftop at The Envio, which serves dinner, light bites, and cocktails from a rooftop setting. This indoor/outdoor space features a large bar and a rooftop patio with harbor views. In the winter the outdoor space is home to heated igloos with couches and comfy chairs, which can be rented out for a fun night with friends or a romantic date night.
Best Things to do in Portsmouth, NH
Whether you are looking for historical landmarks, art galleries, cute boutiques, live entertainment, or great restaurants, Portsmouth has you covered. Just walking along the cobblestone and brick-lined streets and alleys, past 17th-century historic landmarks such as the North Church and Portsmouth Athenaeum is a delight. Start with these fun things to do in Portsmouth:
1. Eat at the Best Restaurants in Portsmouth
With hundreds of restaurants, Portsmouth is a foodie destination. And no, it isn't all New England seafood. The first time we stopped in Portsmouth we didn't make it too far beyond the Old Harbor restaurants like the Old Ferry Landing that line the Piscataqua River and offer your typical seafood offerings in a touristy setting. It was ok, but then I found if you wandered around downtown, you can find amazing food from a variety of ethnicities — way more and much better than just a fried fish plate from a tourist restaurant.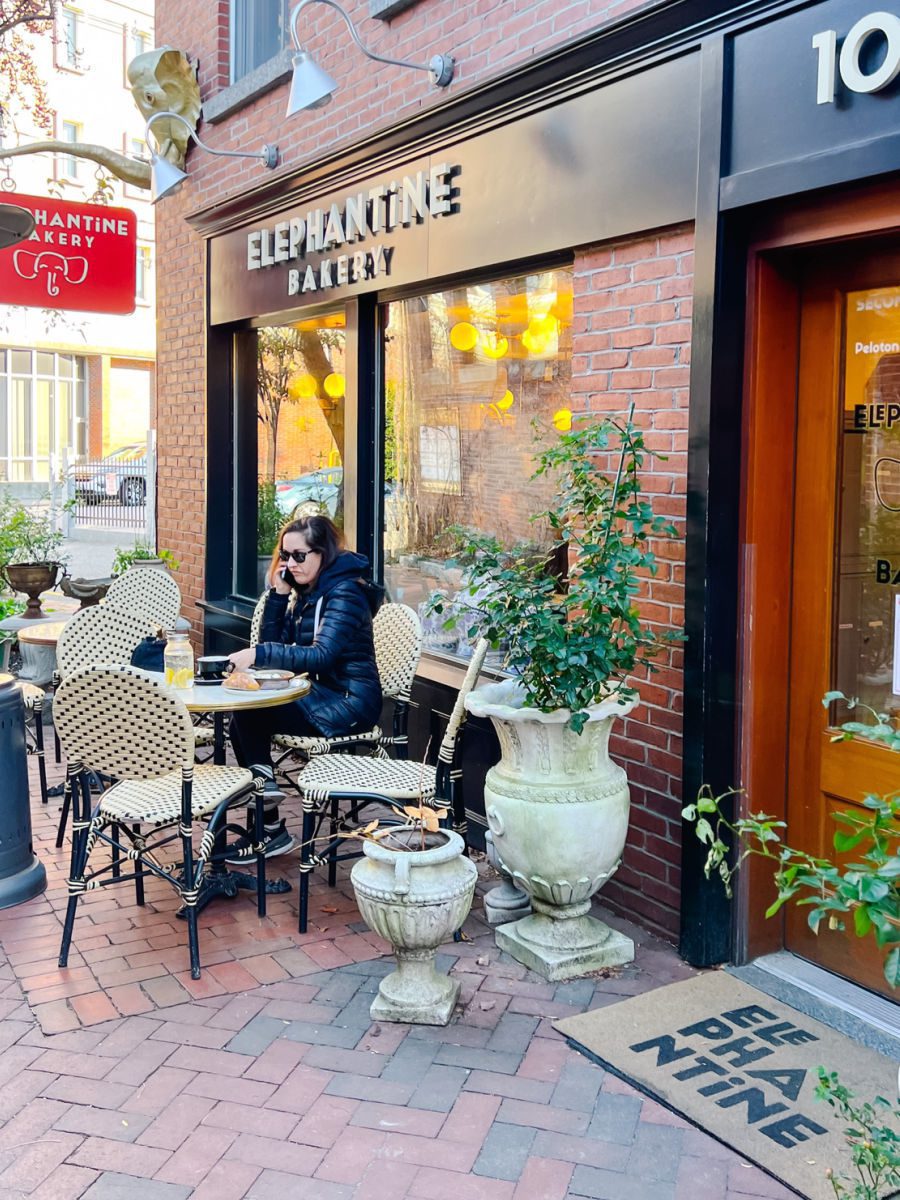 Breakfast Spots in Portsmouth
The Friendly Toast
The Friendly Toast is a New England chain serving up delicious, made-from-scratch brunch options. You will often see a line outside or people waiting on painted benches, but here is a pro tip: join the waitlist on Yelp to avoid the wait. The Friendly Toast is located at 113 Congress Street, Portsmouth, NH
Popovers on the Square
Serving up its signature popovers with maple butter and all-day brunch, this spot in the middle of downtown is another great breakfast spot. Popovers on the Square is located at 8 Congress Street, Portsmouth, NH
Lunch Spots in Portsmouth
Shalimar India
If you are looking for a hearty and warming meal, Shalimar India serves up a delicious and filling lunch special with Mulligatawny soup, Basmati rice, the main course, and chutneys. As the oldest Indian restaurant in the region, Shalimar is an institution for those seeking authentic Indian cuisine. Shalimar is located at 80 Hanover Street, Portsmouth, NH
The Works Cafe
If you want delicious sandwiches, quinoa bowls, soups, and salads, The Works Cafe is the place to go. While this is another New England chain, it has a local vibe and is perfect for a quick and casual lunch. The Works Cafe is located at 9 Congress Street, Portsmouth, NH
Flatbread Company
Flatbread Company is another New England chain (we frequent the one here in Providence), serving up artisanal wood-fired pizzas that incorporate ingredients from local farmers. Flatbread Company is located at 138 Congress Street, Portsmouth, NH
If you need a mid-afternoon snack or pick-me-up, stop into the French-style Elephantine Bakery for breakfast, lunch, bread, or coffee. La Maison Navarre is a Parisian-style patisserie and wine bar with a gorgeous display of macarons.
Where to go for Dinner in Portsmouth
Row 34
We have actually had lunch at Row 34, but it works even better for dinner. They serve up fresh oysters and seafood in a sleek and modern setting, with a great local craft beer selection. The fresh, local oysters and seafood are delicious and this is the place to go if you are craving seafood. Row 34 is located at 5 Portwalk Pl, Portsmouth, NH
Sol Southern Kitchen & Bar
I've never had such good southern food this far north. For a restaurant that does everything from a low country boil to New Orleans cajun and Alabama white bbq, I don't know how they manage to do it all so well and authentically. Sol Southern is located at 111 State Street, Portsmouth, NH
Toscana Chop House
If you are craving delicious steak or Italian food, head to Toscana. Located in a historic bank building, Toscana is a great choice for a special occasion or date night. Toscana is located at 3 Pleasant Street, Portsmouth, NH
2. Go Shopping
Portsmouth is brimming with cute boutiques, beckoning tax-free shoppers. Of course, bargain shoppers flock across the Maine border to the Kittery Outlets, but you can find those just about anywhere. Portsmouth has some familiar brands, like Maine Sea Bags and Stonewall Kitchen, as well as local favorites like the Portsmouth Soap Company.
Most of the shopping is centralized around Market Square, where Daniel Street becomes Congress Street, and Pleasant Street angles across to Market Square. This area has been the center of commerce in Portsmouth since the 17th century. This is also where walking tours begin. Nearby you will find art galleries, bookstores (including Portsmouth Book & Bar), antique shops, clothing boutiques, salons, and stores selling natural beauty products.
A few unique shops not to be missed include:
Off Piste – this quirky gift shop is home to everything irreverent, satirical, and statement-making including games, books, socks, mugs, and other fun home products.
Jane Gee – features beauty products made in-house by a certified Master Holistic Esthetician including lotions and bath salts, made from natural products.
Gus & Ruby Letterpress – this custom design and print studio is a delight to browse and the perfect place to pick up a special card. Their custom designs are printed by hand on an antique press.
Cork & Curds – this small wine and cheese shop has a great selection of specialty local cheeses and high-quality wines.
La Cascade du Chocolat Chocolate Room – this chocolatier offers truffles and chocolate bars that use high-quality ingredients sourced from sustainable, responsible products
3. See Live Music
There are two venues in town known for bringing in high-quality artists for live entertainment. Jimmy's Jazz & Blues Club on Congress Street is located in a beautifully-restored 1905 building that serves up jazz and blues along with southern-inspired cuisine. Meanwhile, The Music Hall brings in performers from musicians to comedians to on-screen programming. Another spot for arts and culture is 35 Artspace, which is an interactive performance center, art gallery, and restaurant space rolled into one.
4. Try Local Craft Beer
Portsmouth isn't a big brewery town the way that Portland is, but that doesn't mean you can find good beer. Many visitors go to Portsmouth Brewery, which is New Hampshire's original brewpub. While they brew their own beer, they also serve up other local favorites. While Portsmouth Brewery has tourist pub vibes, Earth Eagle Brewings has the craft brewery atmosphere that locals like (plus good beer and a shockingly delicious hot pretzel.)
5. Tour the Strawbery Banke Museum
The Strawbery Banke is a living history museum that brings to life 300+ years of history to the present day. You can tour an English settlement with costumed interpretative guides demonstrating authentic crafts and gifts in historically accurate gardens. While this museum has seasonal hours, in the winter you can enjoy outdoor ice skating at the Puddle Dock pond and sign up for candlelight strolls.
If you enjoy beautiful gardens, you should also visit the Prescott Park Flower Garden in the summer, which features native plants and flowers.
6. Take a Guided Tour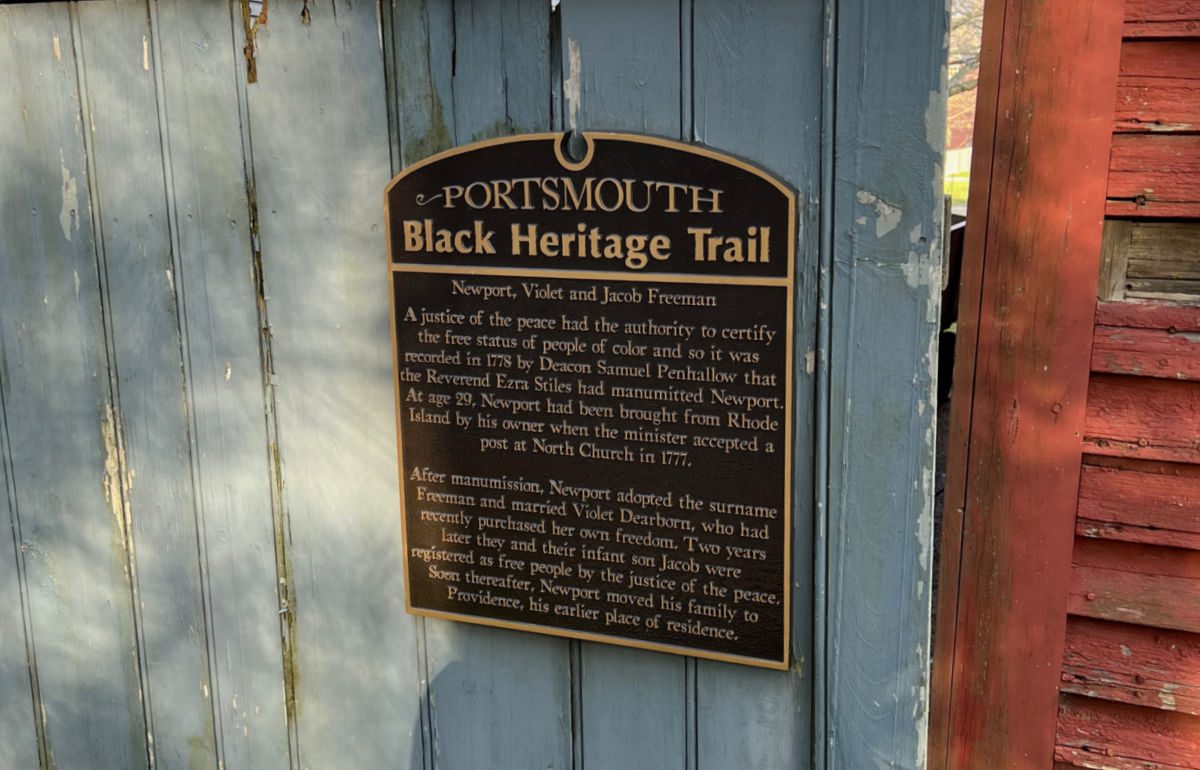 Depending on when you visit, you can either walk the Portsmouth Black Heritage Trail on a guided walking tour to learn the history of the African-American community in New Hampshire or take a self-guided or Bus/Trolley tour. Another way to explore Portsmouth's local history is to learn about its dark side on a New England Curiosities ghost tour. In season you can even take a bike tour with Port City Bike Tours. Lastly, the Portsmouth Historical Society offers daily guided walking tours in season, which cover the streets, buildings, stories, and architecture of downtown Portsmouth.
7. Take a Boat Cruise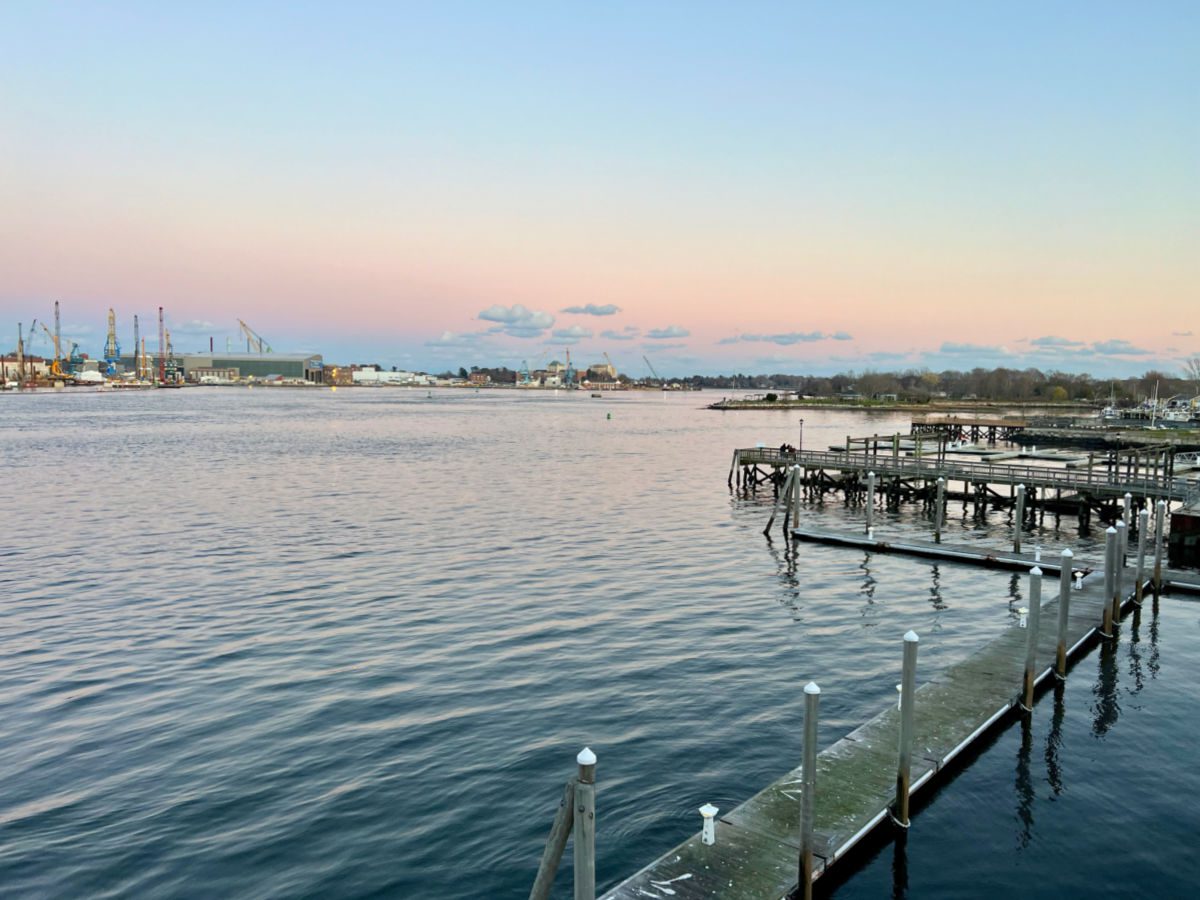 If you are visiting in the summer, you can take a boat cruise in the Portsmouth Harbor past Portsmouth Harbor Lighthouse for a sunset and lights cruise, or in the fall you can take an Inland River and Fall Foliage cruise. The Isle of Shoals Steamship Company also takes visitors out as far as the nine islands of the Isle of Shoals, just off the coast of New Hampshire and Maine.
8. Visit the USS Albacore Museum
Anyone interested in military or maritime history might want to check out the USS Albacore Museum and climb aboard a real submarine. The USS Albacore is the first Navy-designed vessel with a true underwater hull of cylindrical shape that has become the standard for today's submarines. Built in the Portsmouth Naval Shipyard, the USS Albacore Portsmouth Naval Shipyard, Albacore served as a sea-going test platform from 1953 to 1972.
9. Prescott Park
Prescott Park on the Piscataqua River near the Strawbery Banke Museum offers pretty views of Memorial Bridge, which you can walk across into Maine if you want. You can also walk over to Peirce Island for a look at the "My Mother the Wind" statue or views of the harbor from the Cliff Overlook.
10. Tour Historic Homes
There are a number of historic homes in Portsmouth, including the John Paul Jones House, which was built in 1758 and is on the National Register of Historic Places. You can tour the home from Memorial Day Weekend through Indigenous Peoples Day. During this time you can also tour the Moffatt-Ladd House, another National Historic Landmark.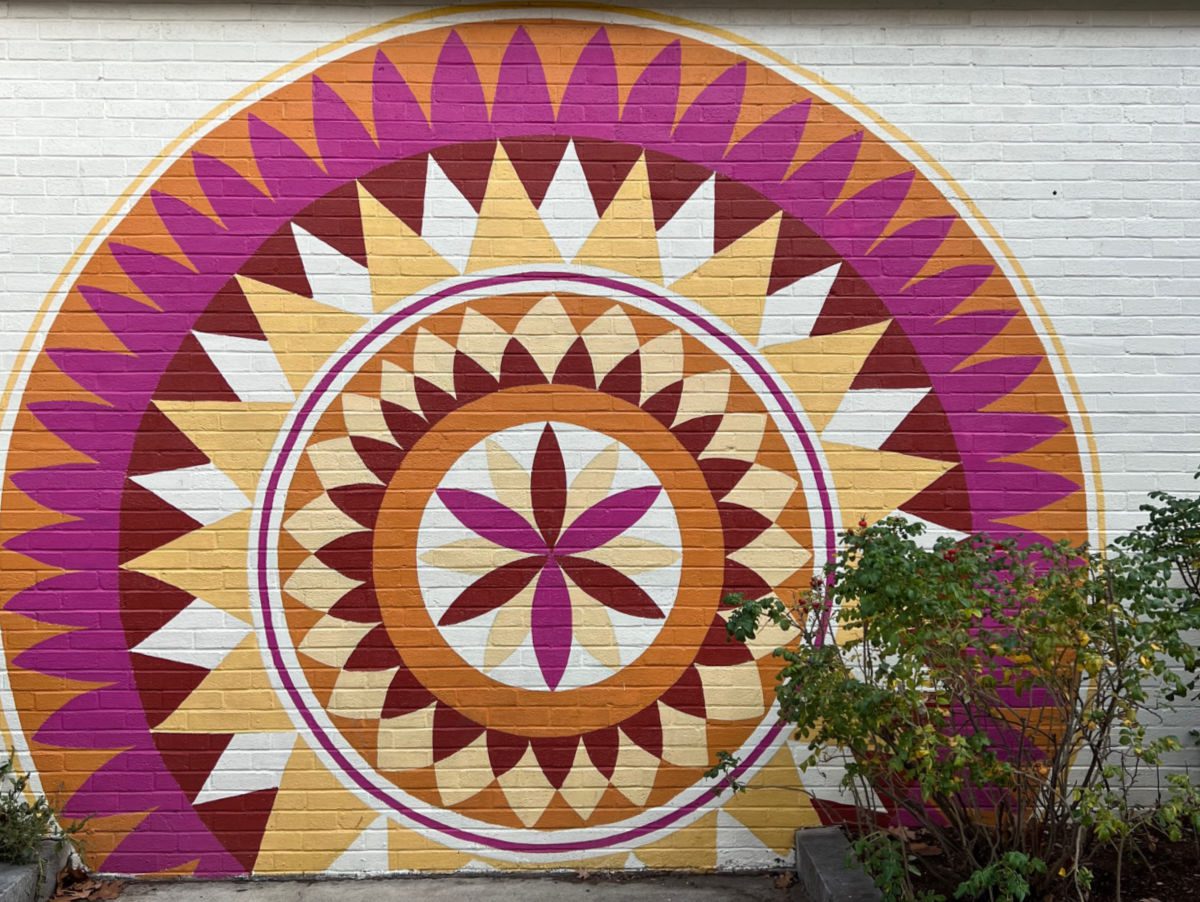 Things to do Near Portsmouth, NH
Kittery Outlets
The Kittery Outlets in Maine have over 120 popular brand-name outlet stores and of course the famous Kittery Trading Post. Nearby is my favorite spot for fried clams and lobster rolls — Bob's Clam Hut.
Fort Constitution Lighthouse
You can tour the historic grounds of New Castle Island and view the Portsmouth Harbor Lighthouse. Once home to a company of U.S. artillery, today it makes a nice spot for a picnic on a nice day.
Seacoast Science Center
The Seacoast Science Center in Odiorne Point State Park is a nice stop for families visiting Portsmouth. Here visitors can experience first-hand the earth's many different ocean and coastal environments including sandy beaches, rocky shores, tidal estuaries, diverse freshwater habitats, and woodlands.
Fort McClary State Park
Fort McClary is a former defensive fortification of the United States military located on the coast south of Kittery Point. Today you can climb on the old fort and get great views of the Harbor and Portsmouth Harbor Lighthouse.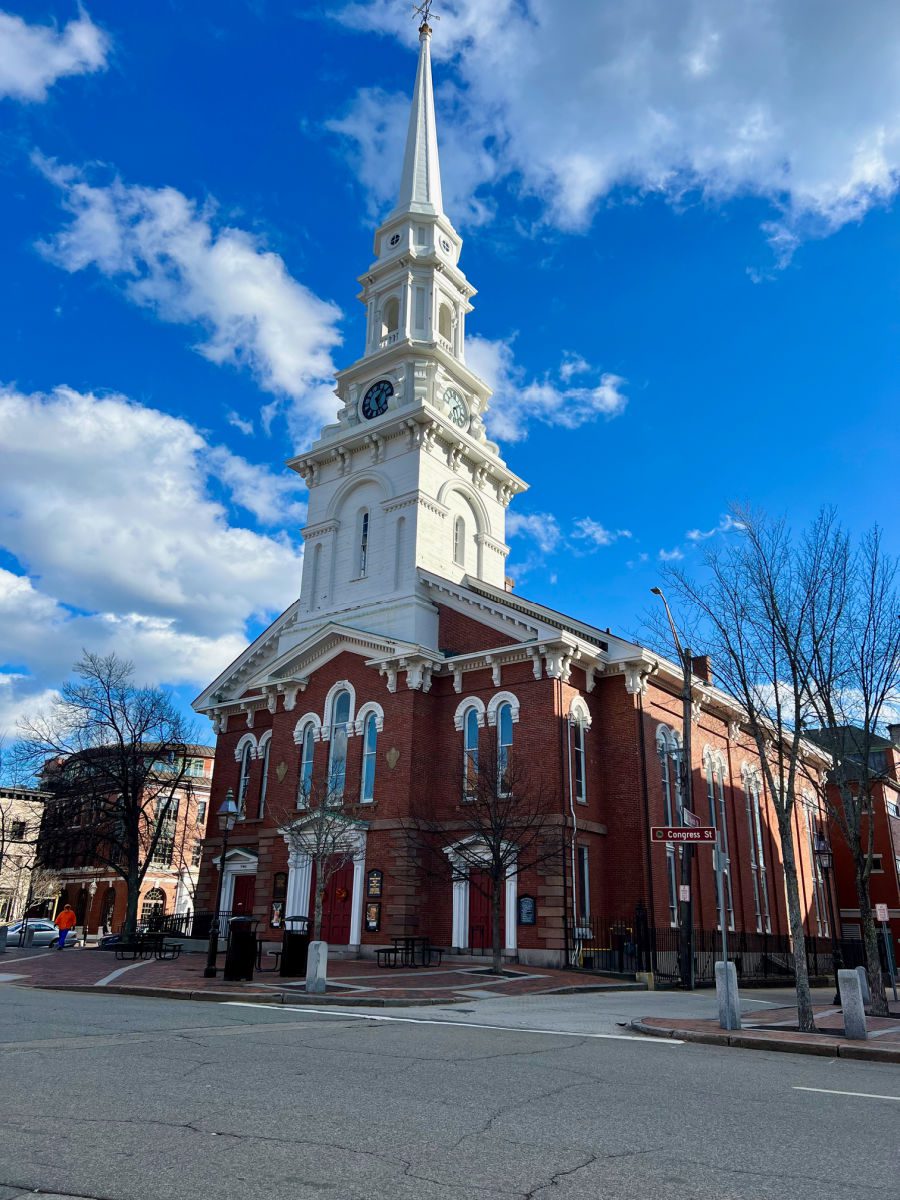 Planning a Trip to New England?
Save this to Pinterest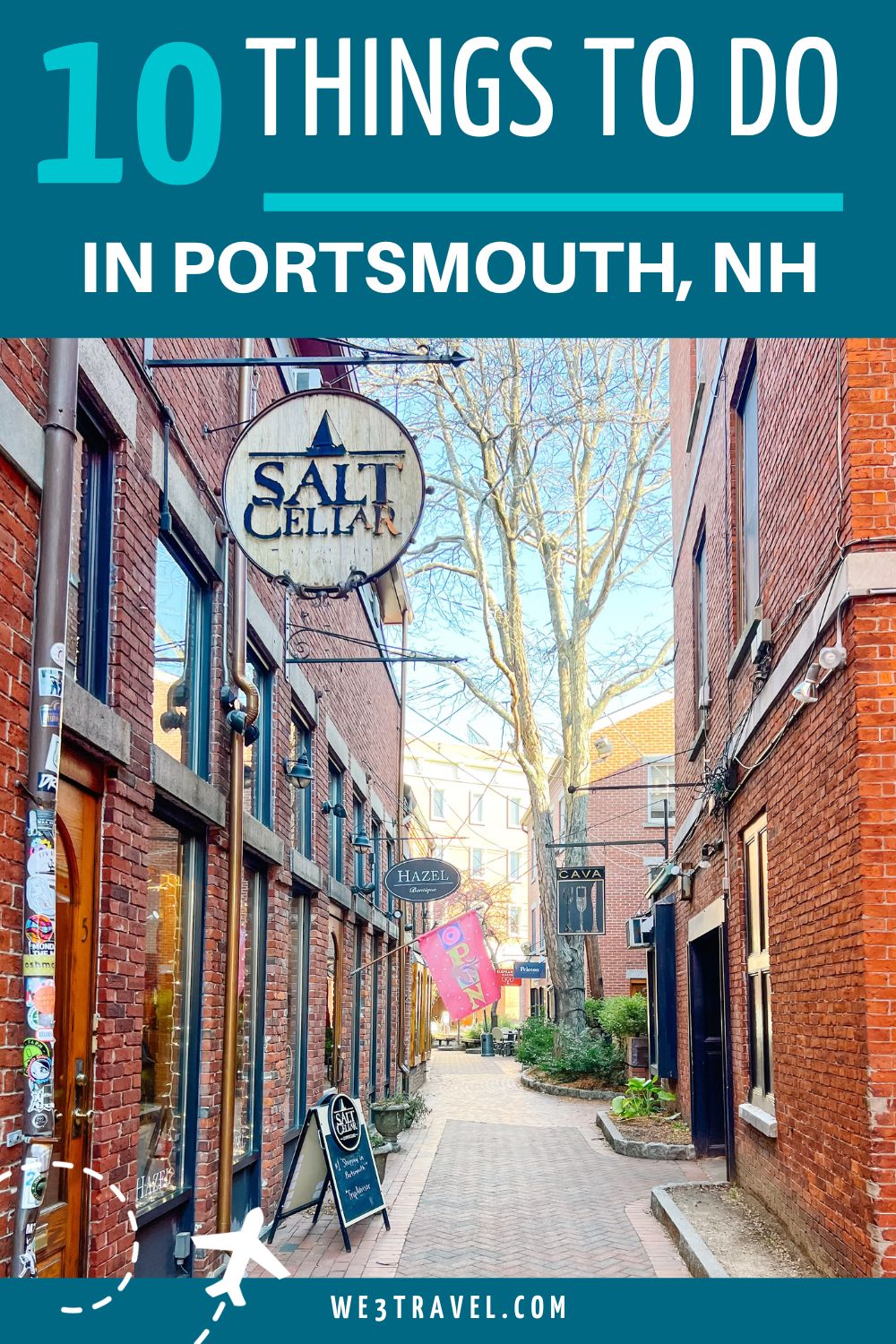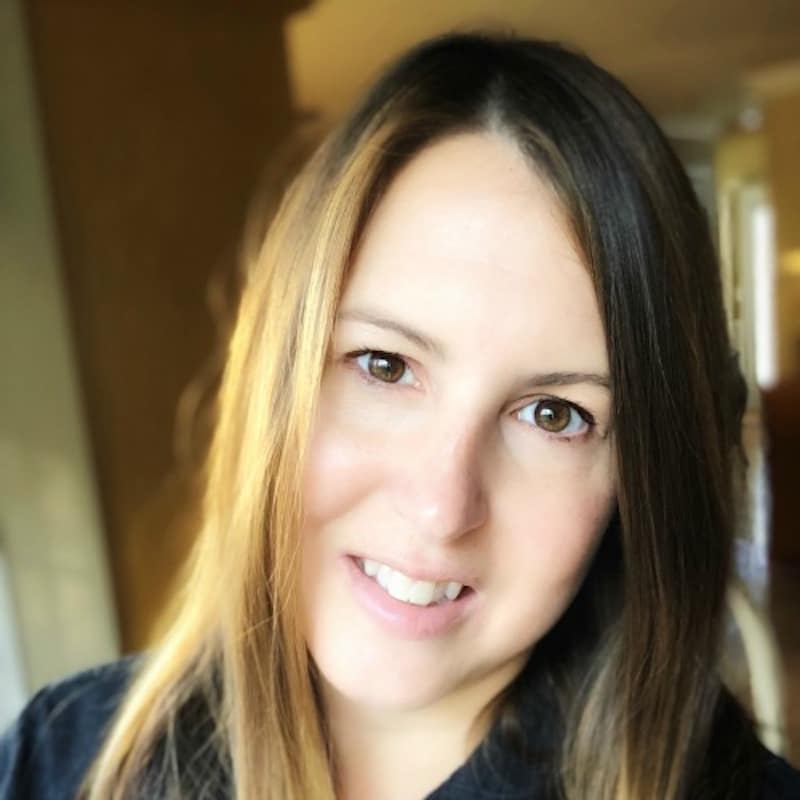 Tamara Gruber is the Founder and Publisher of We3Travel. A former marketing executive and travel advisor, Tamara is an award-winning travel writer and recognized expert in family travel. She is also the publisher of YourTimetoFly and the co-host of the Vacation Mavens travel podcast.