Spring is finally here (at least officially) and many schools in New England will be on spring break in April. After record amounts of snow this winter, everyone is going to want to get out of the house and explore. Even if you don't have plans to get away for spring break, it isn't too late to plan a fun staycation. To help with your planning, I asked some of my local blogger friends for their favorite day trips around Southern New England. Here are their (and my) recommendations.
10 Southern New England Day Trips
1. Mystic, CT — Jodi from Family Travel Magazine recommends Mystic, CT. In Mystic you can learn about history at Mystic Seaport, check out the beluga whales at the Mystic Aquarium, shop at Olde Mystick Village, and learn about local wildlife at the Denison Pequotsepos Nature Center.
When you get hungry, stop by the famous Mystic Pizza for lunch. See also my guide to things to do in Mystic with kids.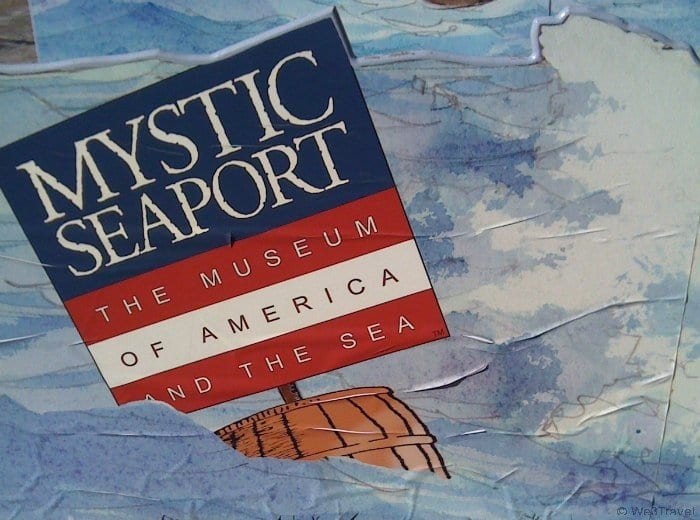 2. Plymouth, MA — Best known for its famous Rock, Plymouth is also a quaint coastal seaside town. In downtown Plymouth you can take in the historic sites with a quick peek at the Plymouth Rock and a tour of the Mayflower II before heading out on the water.
Just don't leave town without a visit to Plimouth Plantation to learn about the lives of the native Wampanoag nation and early Pilgrim settlers. You can always add an overnight with a stay at the John Carver Inn and let the kids have fun at their indoor pool and waterslide.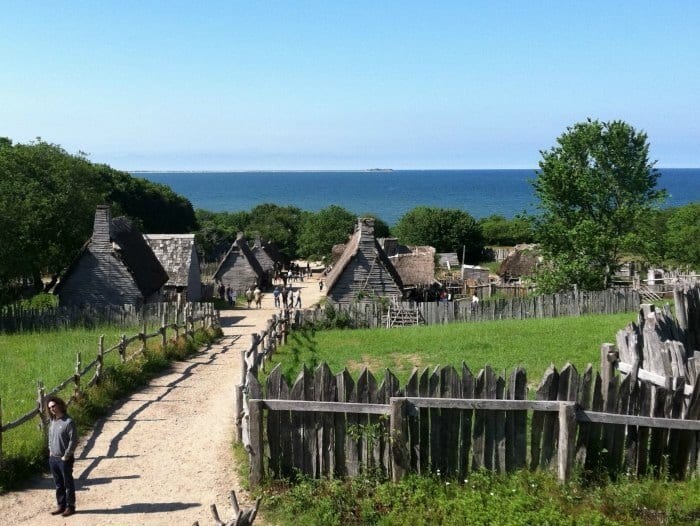 3. Salem, MA — When you hear Salem, the first thing most people think of is the Salem Witch Trials. While there are plenty of museums commemorating those tragic events, there is a lot more to a visit to Salem.
Young kids will enjoy exploring the waterfront, including the National Maritime Site featuring the Friendship of Salem, while older tweens and teens might enjoy an evening ghost tour. The Peabody Essex Museum offers something for the entire family.
4. Old Sturbridge Village, MA — Once you've revisited early American history at Plymouth, Salem, and Mystic, it is time to revisit the 1830s at Old Sturbridge Village's living history museum. Y
ou can spend half a day or more exploring this entire town including homes, a blacksmith shop, farm, and other historic buildings. When we visited we had a chance to take a horse drawn carriage ride, dip candles, and make a tin sconce to hold them.
5. Lexington, MA — Lollie from A Fortuitous Housewife recommends combining a little history with some outdoor fun on the bikepath between Bedford and Lexington, MA.
You can take a rest break in Lexington and explore the town's downtown, the Lexington Common, and some of the historic sites in the area to learn about Paul Revere's famous ride.
6. Boston, MA — There is so much to do in Boston it is hard to squeeze even a fraction of it into just one day, so you may want to plan an overnight. Some of our favorite activities include strolling through the Boston Common and Public Garden, the Boston Museum of Science, the Boston Children's Museum, and the Museum of Fine Arts.
Of course there is also so much history to explore with the Freedom Trail and Tea Party Museum. If museums and history aren't your thing, kids will enjoy taking a Duck Boat Tour, exploring the Boston Harbor Islands, take a movie tour, or sampling the cannolis in the North End. See my guide to Boston on a Budget. You can also head up to Somerville to the LEGOLAND Discovery Center.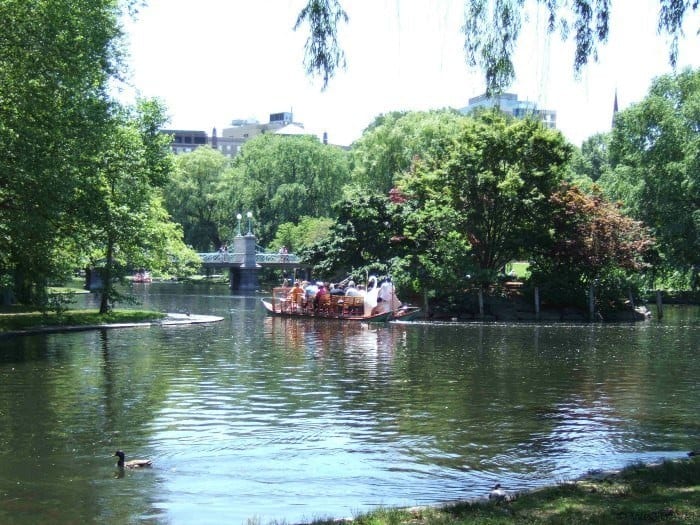 7. Cape Cod — You may think of the Cape as just a summer destination but in the off-season, it can be a fun day trip as well. Victoria from Celebrate the Weekend recommends bringing your bikes to enjoy the Cape Cod Rail Trail.
I'd also include a visit to the Chatham Fish Market to watch the seals and catching the sunset at Skaket Beach. If you want to stay overnight, the kids will enjoy the indoor wave pool at the Cape Codder Resort in Hyannis.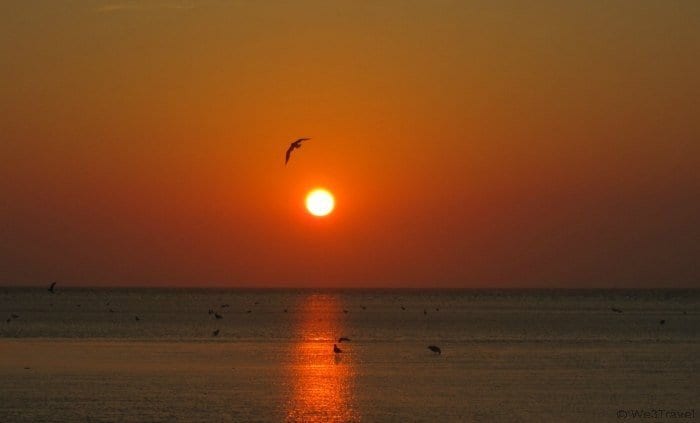 8. Providence, RI –Of course I'm a big fan of Providence and think you should come for a family weekend, but even if you make it a day trip you can visit the Roger Williams Park Zoo, stop in at the Providence Children's Museum, and sample some of Providence's best eats (see these great recommendations from Annemarie at Real Food Real Deals.)
9. Jamestown, RI — One of my favorite places in RI is Beavertail State Park. Spending a day there flying kites, climbing on the rocks and exploring tidepools is one of our favorite things to do in Rhode Island in the spring.
Nicky from 5 Stars Mommy also recommends visiting Ft. Wetherill, eating at Spinnaker's Cafe, and, when it is warm enough, paddleboarding at Potters Cove.
10. Bristol, Tiverton and Little Compton, RI — If you are looking for a scenic drive, head down to coastal Rhode Island starting with a stop at Colt State Park in Bristol for a beautiful walk, picnic or bike ride. Next, check out the indoor exhibits at the Audubon Society before hiking out to the waterfront.
If you are getting hungry you might want to stop by Evelyn's for some clam strips, then take the kids on a scavenger hunt at Blithewold Mansion.
If you are up for more exploring, Annie from Stowed Stuff recommends a scenic drive through Tiverton. It is hard to believe there is so much pastoral farmland this close to the water.
Need more ideas?
PIN THIS FOR LATER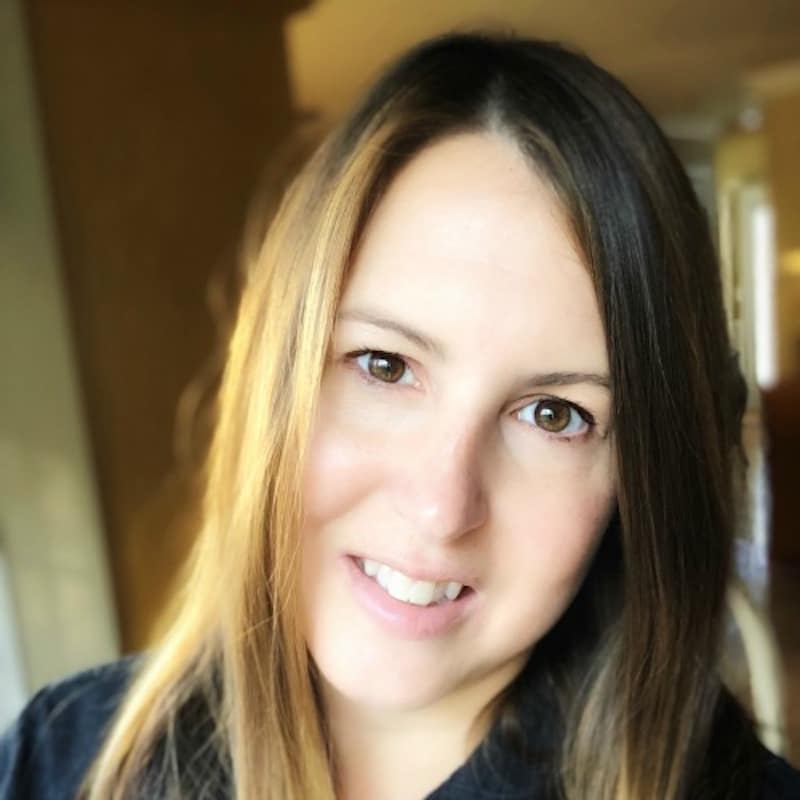 Tamara Gruber is the Founder and Publisher of We3Travel. A former marketing executive and travel advisor, Tamara is an award-winning travel writer and recognized expert in family travel. She is also the publisher of YourTimetoFly and the co-host of the Vacation Mavens travel podcast.