When you are looking for a family trip that will satisfy everyone, go beyond Boston and consider a visit to Western Massachusetts. There are so many fun and innovative things to do near Springfield MA. Dubbed the "City Of Firsts", Springfield has been on a revitalization track the past few years in order to bring more people to the area.
I was able to see first hand how the city has expanded on a sponsored tour of the city put on by the Greater Springfield Convention & Visitors Bureau. Just as I was pleasantly surprised at what this area has to offer, I think you will be too!
Where to Stay Near Springfield MA
Note: My accommodations and activities were hosted by the Great Springfield Convention and Visitor's Bureau, all opinions are my own.
MGM Springfield
The MGM Springfield is the perfect choice of accommodations when visiting Springfield. It opened in August of 2018 and was built on a plot of land that sustained heavy damage when a tornado ripped through the city in 2001. Spacious guest rooms, a casino, dining of all calibers, a movie theater, bowling alley, outdoor pool and a spa and fitness center make this the perfect homebase for out of town visitors.
The hotel even boasts a spacious outdoor area where free concerts can pop-up, they host food truck events or you can just enjoy the fresh air. The outdoor courtyard is built where Dr. Seuss was born, as his childhood home once resided steps from the casino doors. You can even see the floorboards of his childhood home on display at the TAP Sports Bar located at MGM Springfield.

Things to do near Springfield MA
Naismith Memorial Basketball Hall of Fame
In my opinion, you don't have to be a diehard basketball fan to enjoy the Basketball Hall of Fame. It has history, interactive exhibits, a playable basketball court and memorabilia from all the greats of the game.
You may be as surprised as I was to learn that basketball was created right there in Springfield by James Naismith at a local college. The museum also covers the evolution of women's basketball and even dips into sportscasting.
When you visit, you can try your hand at dunking a basketball and stand in the footprints of some of the greatest players. With 40,000 square feet of basketball history, you can easily spend an entire afternoon there, especially those who are invested in the game (don't miss checking out the size of Shaq's shoes!!)
They also host clinics and shooting contests and you can find out about those special events along with admission times and prices here.
Springfield Museums
Located in the heart of downtown Springfield, the Springfield Museums offer visitors the ability to enjoy five museums on a single-admission ticket. This truly makes traveling with a group with different interests easy, as there is something for everyone.
There are two art museums, one focuses on fine art while the other showcases more eclectic pieces. There is a science museum, a history museum and the most popular one, The Amazing World of Dr. Seuss Museum.
Each room in the Dr. Seuss Museum is interactive and full of fun photo opportunities. There is also a Dr. Seuss sculpture garden, a cafe, a gift shop and plenty of space for sitting about enjoying the day or to have a picnic lunch. This is a must for anyone that was a fun of Dr. Seuss's books. Purchasing tickets ahead of time is recommended and you can do so by visiting their website.
Fresh Paint Springfield
Springfield is a very walkable city. Whether you want to walk to the Italian district for lunch, the business district for work, or to the waterfront for leisure, Springfield is very easy to navigate on foot. While walking from destination to destination, pay attention as you might find murals that seem larger than life behind each turn.
Fresh Paint Springfield aims to make art more accessible to the public by managing and creating murals and public art festivals. You can download a walkable map here. My favorite mural features Dr. Seuss, but each mural is unique in its own way.
Six Flags New England
Thrill capital of New England, Six Flags has something for everyone. Whether you enjoy the games and concessions or want to ride until your heart's content, they have you covered.
In the summer, Hurricane Harbor keeps guests cool with over 15 water rides. In the Fall, Fright Fest returns to scare all the souls who dare to enter the gates.
The winter should not be forgotten either. Holiday in the Park returns for a magical display of lights, sounds and of course a visit from the jolly old man himself. Interested in visiting, be sure to check their website for up-to-date information.
Yankee Candle Village
The Yankee Candle Village located in nearby Deerfield, MA houses more than just candles. Also, the outside grounds are just as lovely as the inside. Be sure to plan a few minutes to walk around outside before or after your visit.
Inside, you can expect to find over 200,000 candles and 200 scents. Visit Wax Works, where you can make a mold of your hand, personalize the candle wax colors for your own candle and dip a critter. Wax Works is very popular with the younger crowd.
For those with steadier hands, be sure to visit the new candle making bar. Here is where you can really get specific on the personalization of the candle. You choose the color jar and you actually custom blend the scent yourself using essential oils and mixing them into a soy based wax, which is known to burn longer and cleaner. No two candles are the same. This experience was worth every penny ($24.99) and now I have my own candle to remember the trip by.
When you are there, be sure not to miss the Christmas Bavarian Village, where it snows every four minutes and is full of everything Christmas. The toy shop, candy shop, general store, gift boutique (think Alex & Ani and Vera Bradley items) along with a cafe and a Ben & Jerry's ice cream round out this amazing store. You can easily spend multiple hours there.
Looking for more ideas? Try some of our favorite day trips in Southern New England or pay a visit to one of the best museums for kids in New England.
If all else fails, try out one of our recommendations for over 100 things to do in New England with kids.

PIN THIS FOR LATER
This guest post was written by Joy Adamonis. Joy is a full-time wife and mother to a twice-exceptional child. She advocates for better education, food allergy awareness, positive self-esteem and ending the mental health stigma.To fill her little piece of spare time, she is a blogger, freelance writer and runs a successful yoga & art therapy business. She encourages those around her to write and tell their stories, even if they think no one is listening. Keep the art of storytelling alive. You can read more about her at Joyfulnoise.blog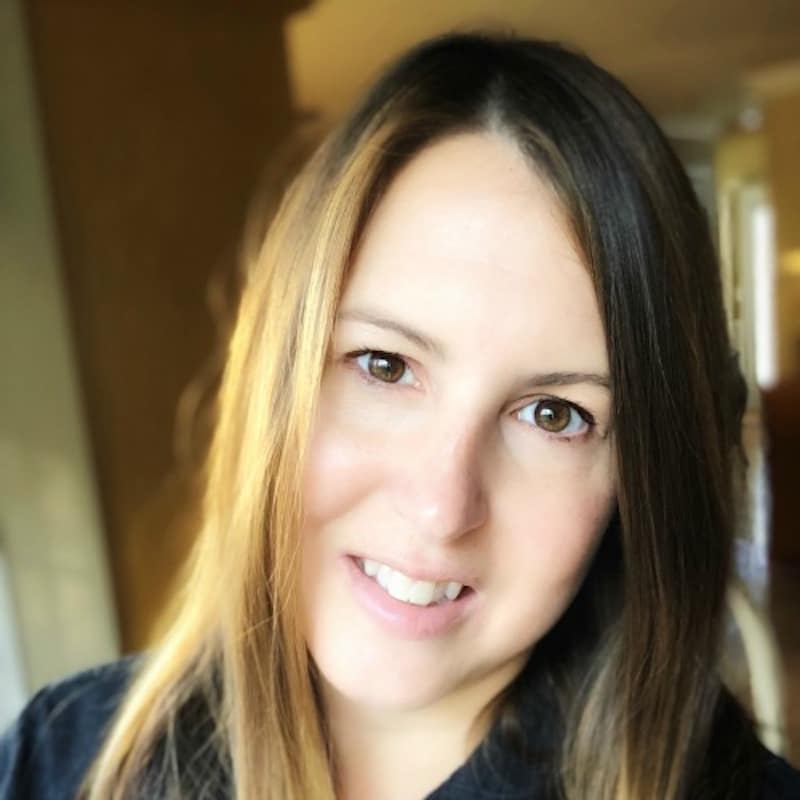 Tamara Gruber is the Founder and Publisher of We3Travel. A former marketing executive and travel advisor, Tamara is an award-winning travel writer and recognized expert in family travel. She is also the publisher of YourTimetoFly and the co-host of the Vacation Mavens travel podcast.