2016 is the 100th anniversary of the U.S. National Park System and each park is hosting special events throughout the year to commemorate the occasion — making it a great time to visit one or many of our national parks. Of course, this means that some of the more famous parks, like Yellowstone, Yosemite and the Grand Canyon will be extra busy this year; so you may want to plan a trip to some of the smaller parks. I have a particular fondness for taking kids to our historical parks, like Gettysburg, Harpers Ferry, and Independence Hall. This spring we had a chance to add one more to our list with a visit to Valley Forge National Park in Pennsylvania.
Thinking back to my U.S. History classes, I had this fuzzy recollection of Valley Forge as a place where Washington and his soldiers wintered in tents, dying of cold and starvation before crossing the Delaware on Christmas Day to surprise the Redcoats in Trenton, NJ. BUZZZZZ! Nope. Wrong. The thing I love about visiting places like Valley Forge National Historical Park is that you get a whole lot more information in a much more engaging way then you may in school. So not only did this visit straighten out the facts in my head, but they sunk into Hannah's brain in a way that simply reading about a place cannot.
What Happened at Valley Forge?
So what did happen at Valley Forge? Valley Forge National Historical Park is where George Washington and his troops spent six months from December 19, 1777 to June 19, 1778, a year after Washington crossed the Delaware on Christmas Day. The camp consisted at 12,000 soldiers and 400 women and children, which, at the time, made up the fourth largest city in America. Instead of tents, they built 1,500 log huts and two miles of fortifications. During that time, about 2,000 people did die, but primarily from disease, which spreads easily in camps like these. Most of what we know about the encampment comes from the memoirs of Private Joseph Plumb Martin. So no battles took place here, no major events, but it was where many hygiene and army organization procedures were put in place, forming the foundation of the modern United States Army.
Ways to Tour Valley Forge
Entrance to the Valley Forge National Historical Park is free of charge, and many locals use the park's 26 miles of trails to walk, run, or even horseback ride. There are many ways to tour the park, including a self-guided, driving encampment tour, which makes a five-mile loop through the park. The first stop is at the Visitors' Center, where you can view some of the artifacts recovered from the site, as well as watch an 18-minute orientation film, "Valley Forge: A Winter Encampment."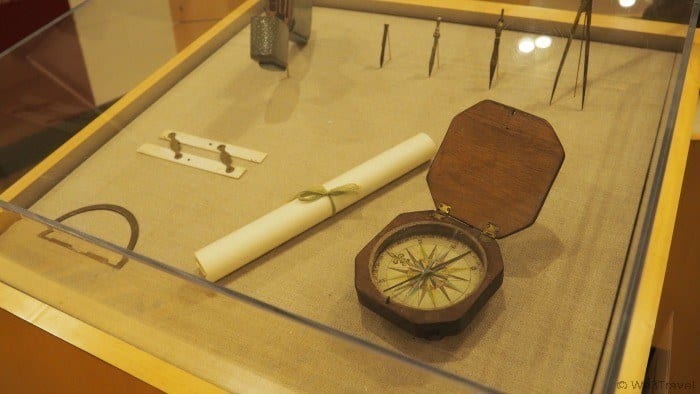 There are also cell phone tours, which use your cell phone to provide information about the park as you drive by calling 484-396-1018, and a CD-tour, which you play in your car as you drive. You can also take a Trolley Tour, which run 90-minutes and depart from the front of the Visitor Center and make extended stops at the Muhlenberg Brigade Huts and Washington's Headquarters. Trolley tours are $17.50 for adults, $14.50 for student/seniors/military, and $9.00 for children 11 and under. Check the website for the current schedule.
The major sites within Valley Forge include the:
Log huts
National Memorial Arch
Statue of General Anthony Wayne
Valley Forge Station
Washington's Headquarters
Artillery park
Washington Memorial Chapel
There are also a few picnic areas throughout the park, including a shaded area near Wayne's Woods, making it easy to spend the day.
Best Times to Visit Valley Forge
2016 is not just the 100th anniversary of the National Parks Service, but it is also the 40th anniversary of Valley Forge becoming a national park. Valley Forge National Historical Park hosts a number of special events during 2016 including:
February 15th — Washington's Birthday Celebration
March 5th — Join the Continental Army
April 17th — 11th Annual Valley Forge Revolutionary 5-mile run
April 23rd — Junior Ranger Day
May 11th — Home school day
May 30th — Memorial Day Observance
June 4th — National Trails Day
June 18th — March out of the Continental Army
July 4th — Community Picnic in the Park
September 24th — National Public Lands Day
October 12th — Home School Day
November 11th — Veterans Day observance
December 19th — March in of the Continental Army
The marching in and marching out of the Continental Army sounds especially fun, when members of the community can join in the muster and march along with re-enactors to commemorate when the Army arrived and departed Valley Forge. And, while they don't do fireworks on July 4th, the idea of a community picnic at such a historic site seems like a great time.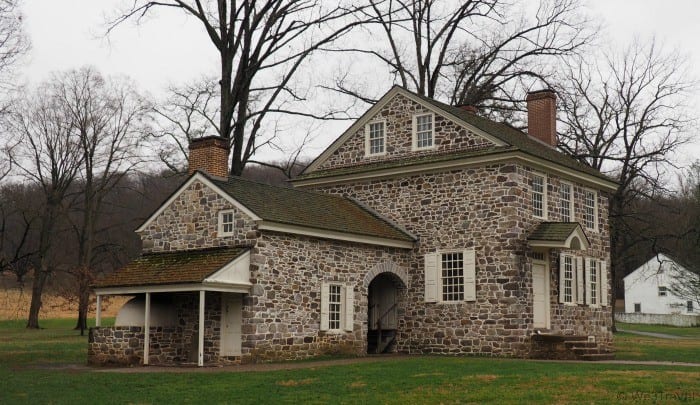 When you are there, be sure to check out the Ranger programs including:
Ranger-led walks
Living history demonstrations
Artillery demonstrations
Ranger talks
Junior Ranger program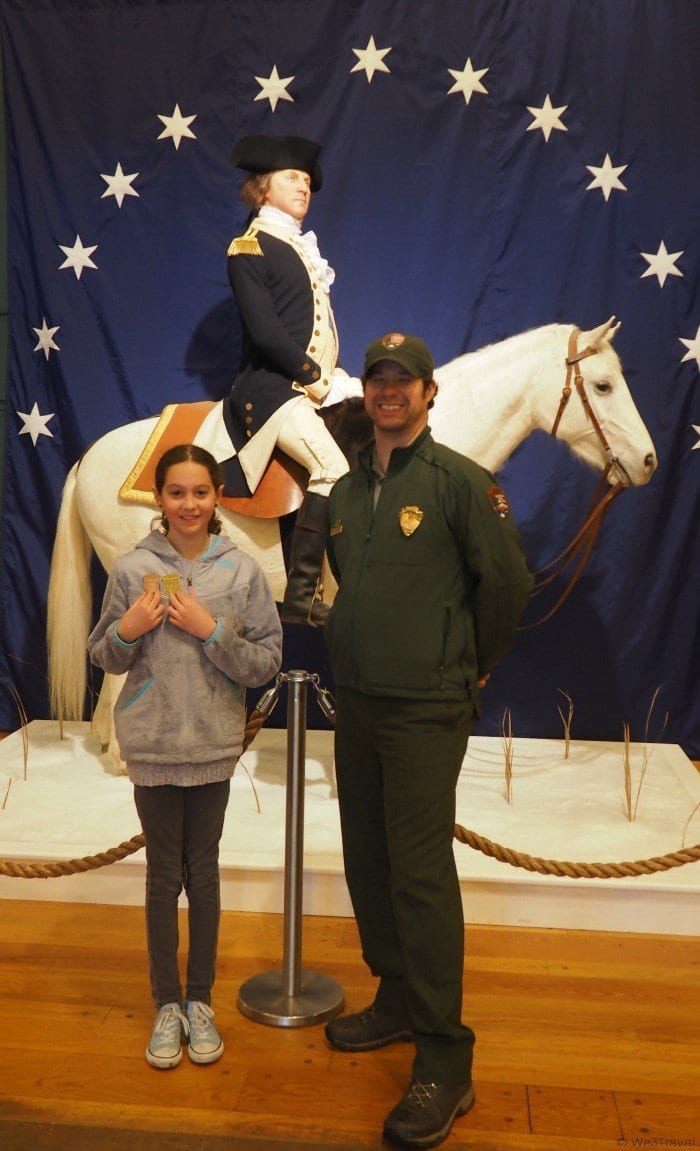 Tips for Visiting Valley Forge with Kids
We stayed at the nearby Hilton Garden Inn in Phoenixville, PA. I'm a big fan of the Hilton Garden Inns because they are so reliable and great for families. Our room was spacious, free WiFi, free waters for Hilton Honors members, and great public space in the lobby. With this one, just request a room that doesn't face the highway, as it can be noisy at night.
Consider combining a visit to Valley Forge with a few days in Philadelphia, or make a big road trip to cover Philadelphia, Valley Forge, Lancaster, Gettysburg and Hershey/Harrisburg.
Don't forget to ask for a Junior Ranger booklet at the Visitor Center and stop back in at the end to get sworn in and receive your badge. There are even some special badges for the 100th anniversary of the National Park System!
Check out PatriotTrails.com for more historic sites in Montgomery County, PA.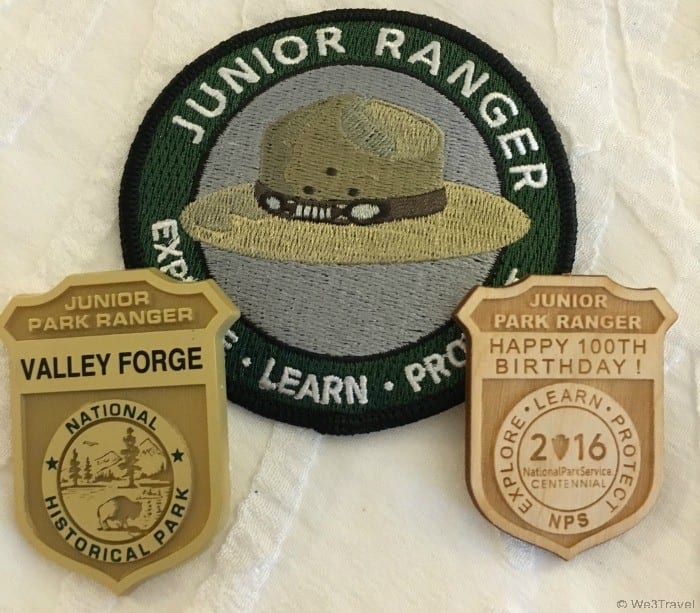 Have more tips to share? Please leave a comment below.
PIN THIS FOR LATER
Note: We were given a personal tour of Valley Forge National Historical Park to facilitate this article. All opinions are my own. Our stay was hosted by Valley Forge Tourism and Convention Board and the Hilton Garden Inn. This post contains affiliate links, if you click on a link and make a purchase, I may receive a small commission.
SaveSave