Whether you live in NYC or you are planning a visit, a New York to Boston road trip is a classic vacation. While you can make the trip in a day, take the opportunity to see some of the cute towns, historic sights, and beautiful beaches along the way.
I've planned this trip to take a week or so, but you can easily turn this into a long weekend trip by cutting down on some of the stops. Some alternate itineraries are outlined below.
The Boston to New York route can get quite congested. In the summer, you can expect a lot of traffic from people traveling to or from the Cape, especially on the weekends. Interstate 95 through Connecticut is notorious for its traffic jams so be sure to check Waze or use Google or Apple Maps to check for the fastest routes. Sometimes using the Merritt Parkway through Southern Connecticut can save you some time. Some people may choose to jump on a Peter Pan bus, but driving will let you stop along the way.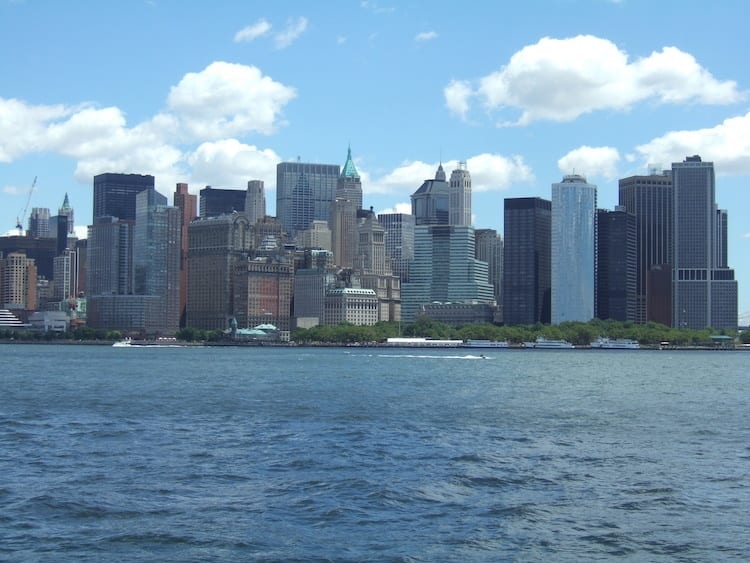 Where to Stop on your New York to Boston Road Trip
Note: This post contains affiliate links. If you click a link and make a purchase, I may receive a small commission. All opinions are my own.
New York, NY
If you haven't been to New York City, plan to spend a few days at the beginning or end of your road trip. If this is your first trip to NYC, pick one neighborhood, like the Theater District, Midtown East, Soho, or Lower Manhattan and explore. You can't expect to see everything in one weekend but you are bound to find something for everyone from Broadway shows, world-class museums, walking tours, dining experiences, local food halls, or outdoor enjoyment in Central Park, Battery Park, the High Line, or walking across the Brooklyn Bridge.
Day 1: Essex, CT
Kick off your road trip to Boston with a drive along the Connecticut coast. You can complete this drive in two hours, but if you aren't in a hurry, take your time with some stops along the way. Your destination is the quaint Connecticut town of Essex, in western Connecticut. However, you may want to make some stops along the way. The upscale waterfront town of Greenwich is a perfect spot for lunch or some upscale shopping, if you haven't already hit the department stores and boutiques in Manhattan.
However, if you have gotten an early start, skip over Greenwich and stop in Norwalk. In the summer you can hop on board a harbor cruise or take a boat ride into history and nature with a Sheffield Island lighthouse cruise. The SoNo historic district is packed with restaurants that are perfect for lunch.
Continue along to Essex, where you can make your home base for a couple of nights at the Griswold Inn, the oldest continuously operating inn in America. Dining in the historic taproom is a fun experience.
There is so much to do in this area, especially with kids. Take a ride on the Essex Steam Train, enjoy a fall foliage cruise on the Connecticut River, visit the bizarre and historic Gillette Castle, explore local lighthouses on a harbor cruises from New London, and stroll along the Niantic Boardwalk.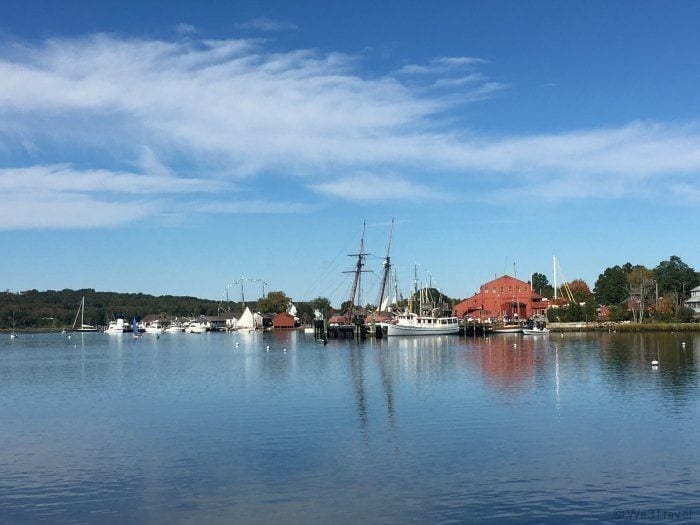 Day 3: Mystic, CT
Before heading over to Newport, spend a day at the nearby Mystic Aquarium and go back in time at the Historic Mystic Seaport. This is a great opportunity to learn about the fishing heritage in this area. You may want to stop for lunch at the popular Mystic Pizza, although I prefer the cool vibes of Engine Room. Nearby, wine aficionados will enjoy a tasting and picnic at Jonathan Edwards Winery in nearby Stonington, CT.
As you cross the border into Rhode Island, you may want to pop into Watch Hill for a ride on the historic Flying Horses carousel. It is only an hour from the Mystic area to Newport. There are many great hotel options in Newport, including the historic Hotel Viking or The Vanderbilt, although families may prefer the contemporary Newport Marriott (especially if you want to use points).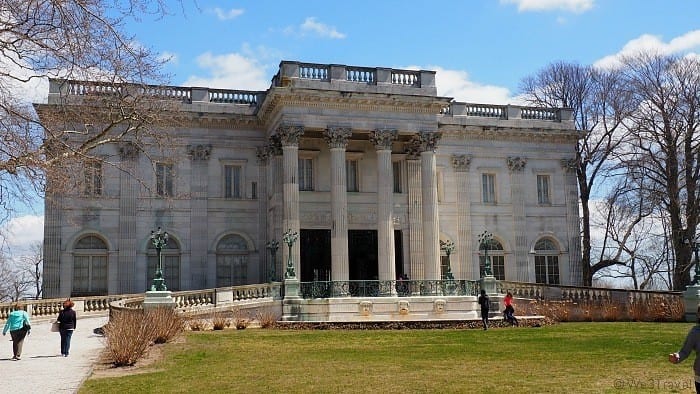 Day 3: Newport, RI
Of course there is so much to do in Newport, you can easily spend a long weekend. If this is your first visit, there are three things you have to do. First, visit one of the Newport Mansions, such as the famous Breakers. Next, either take a walk on the Cliff Walk or a scenic drive along Ocean Avenue.
Have lunch downtown at Diego's or The Black Pearl before setting sail for an afternoon or evening sunset sailing cruise. If you have timed your visit with one of Providence's famous Waterfire events, head 45 minutes north to Rhode Island's Creative Capital for this unique experience.
There are plenty of great places to stay in Providence, but if you are going for something hip and unique, pick the Dean Hotel or the Graduate Providence.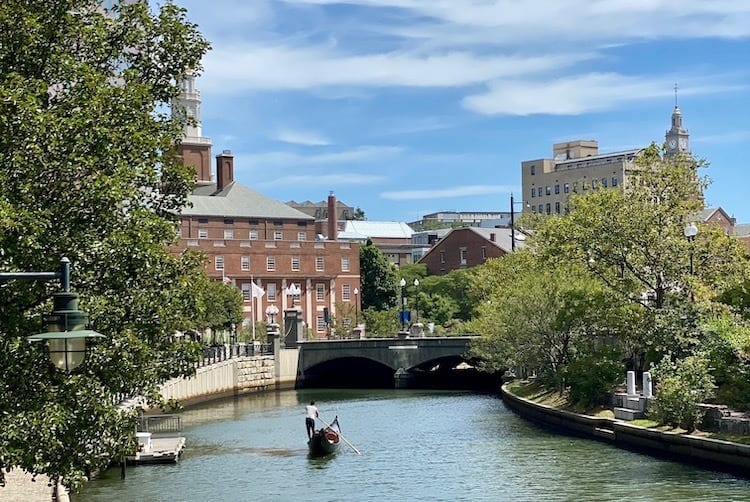 Day 4: Providence, RI
It is nice to spend at least half a day in Providence before driving another hour or two to Cape Cod. In Providence, you can explore the amazing murals downtown, then walk along the river and over the pedestrian bridge for lunch at Plant City, the city's only plant-based food hall.
If you have time, you may want to try a Rhode Island Red food tour to check out the city's famous food scene, or get the history of the city from the river with a tour from Providence River Boat Company.
Soon it is time to head east to Cape Cod. If you only have one night to spend on the Cape, you may want to stick to Falmouth at the Sea Crest Beach Hotel or Hyannis at the Cape Codder Resort. If you want to spend more time at the beach, venture a little further out to stay at the Wequasset Resort or Chatham Bars Inn.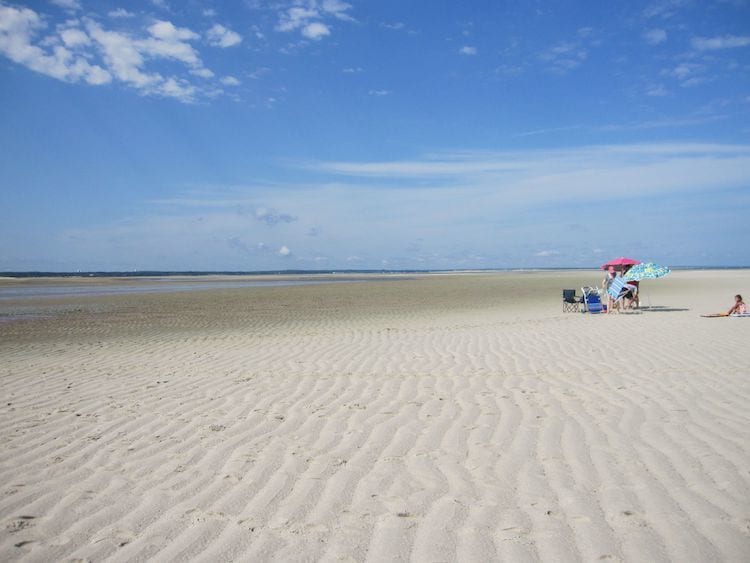 Day 5: Cape Cod, MA
On Cape Cod, you can spend the day biking the Cape Cod Rail Trail, explore the National Seashore, and enjoy the Cape's gorgeous beaches and sunsets. You may also enjoy a whale watching cruise or a lobster bake on the beach with Art's Dune Tours in Provincetown.
There are endless options to explore on the Cape, even in the off season.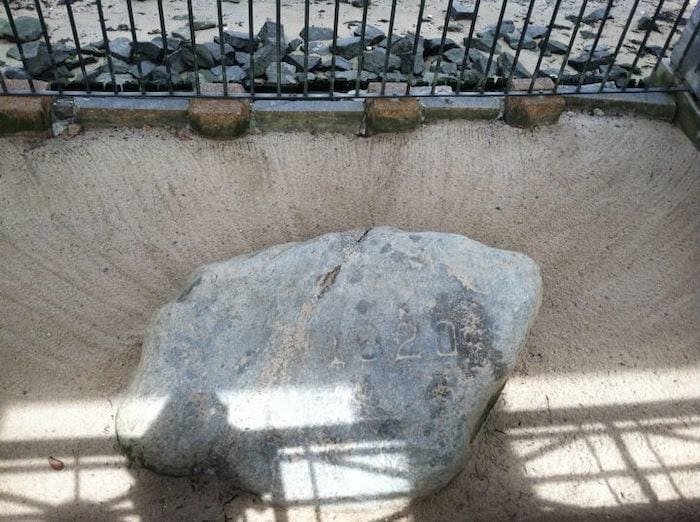 Day 6: Plymouth, MA
Just 40 minutes up the coast from Cape Cod is a must-stop destination for United States history buffs. Plymouth is a fun seaside town to explore, just don't have high expectations for Plymouth Rock. Kids will enjoy stepping onto the replica Mayflower II ship — returned to its home in Plymouth in 2020.
I would also highly recommend visiting the Pilmouth Pawtuxet Museums (formerly known at Plimouth Plantations.) The site consists of a 17th century English village and a Wampanoag homesite.
You can stay overnight at the John Carver Inn, but it probably makes sense to continue 45 minutes further into your ultimate destination — Boston!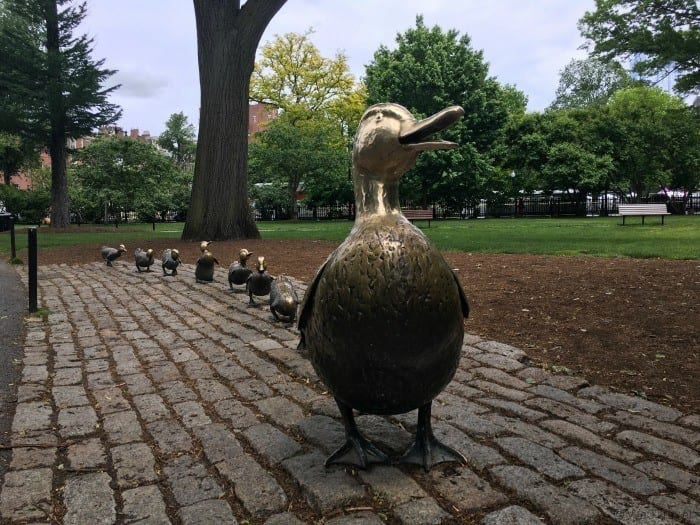 Day 7: Boston, MA
There is so much to do in Boston you really want to give yourself a couple of days, but if you only have a day you can hit a few of the highlights. Start at the Boston Public Garden and Boston Common and strap on your walking shoes to explore the 2.5 mile Freedom Trail. There is a lot of history to absorb and for families, a great spot to do that is at the Boston Tea Party Museum and Ships.
Afterwards, explore the waterfront, pop into the North End for a great Italian lunch and pastries, stroll down the Rose Kennedy Greenway, visit the Boston Public Market food hall, and explore the city center. If you don't feel like doing all the walking, you can also hop on board an amphibious duck boat tour.
If you spend 3 days in Boston or more, you can also plan a day trip from Boston up to Salem or Gloucester. See also my guide for visiting Boston on a budget.
Day 8: Return to New York City
On your return from Boston to NYC, you can return the way you came in a four-hour drive or extend your road trip by taking a different route back. If you are looking for an alternative, driving from Boston, you can take Interstate 90 / the Mass Pike West instead of heading back down 95.
An hour west of Boston you will come to Old Sturbridge Village, MA. This is the largest outdoor living history museum in New England, with buildings and interpreters representing life in rural New England between 1790 and 1830. From here, travel south on Interstate 84 to Hartford and continue on Interstate 91 to New Haven, CT, approximately 1.25 hours in total.
If you are hungry, be sure to enjoy Frank Pepe's famous pizza (there is also an outpost in Hartford.) If you need to stretch your legs, take a stroll through the Yale University campus. If traffic goes well, it is then less than two hours drive back to New York City.
Save this to Pinterest