There must be something about living in Rhode Island, the smallest state in the country, that made me think that if I spent two weeks exploring Virginia I could see it all. Not even close. There is so much to do in Virginia with kids that it might take a lifetime to explore — from historic sites to beaches to mountains and rivers to underground caverns. So instead of trying to do it all, I decided to visit just a few key towns on a two-week road trip through Virginia.
Traveling from Rhode Island, with an overnight stop in New Jersey, we made a big loop through the state. We came down Highway 13 through the Delmarva (Delaware / Maryland / Virginia) peninsula and across the Chesapeake Bay Bridge Tunnel to our first stops in Hampton and Newport News.
From there, we continued across Interstate 64 with stops in Williamsburg/Jamestown and Charlottesville. We then drove a piece of the Skyline Drive through Shenandoah National Park and then continued up Interstate 81, with stops along the Shenandoah Valley in Harrisonburg, Woodstock, and Winchester. We finished up just across the border in Harper's Ferry, West Virginia before continuing up 81 with a stop in the Pocono Mountains in Pennsylvania on the way home.
While I will be writing about all the stops along our two-week, mother-daughter road trip, I thought it might be helpful to provide our full itinerary for those considering a similar Virginia road trip or those who just want to get a better sense of some of the things to do in Virginia with kids.
Virginia with Kids: A Two-Week Roadtrip Itinerary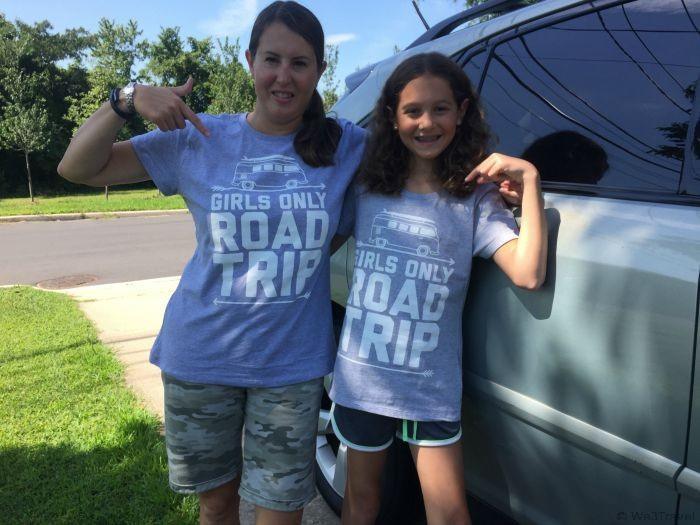 Day 1 — Arrive in Virginia
Arrive in Hampton, Virginia (alternatively you could start off in Virginia Beach if you can add in a few extra days) and check in to the Hilton Garden Inn Hampton Coliseum Central in Hampton, VA.
Stop for dinner at Six Little Bar Bistro in the Phoebus neighborhood for tapas or check out some of the restaurants near the hotel.
Day 2 — Hampton, Virginia
Breakfast at the hotel (they have the friendliest staff!)
Visit the Hampton History Museum for some insight on all the area's fascinating history from the early colonists to the first astronauts. (Allow one hour)
Take a stroll to the nearby Virginia Air & Space Center with a stop first to ride Hampton's antique carousel. Enjoy learning about the history of flight and the manned space program and take in an IMAX show, included in your ticket. (Allow one to two hours)
For lunch, take a break from learning and enjoy some time in the sun at the Paradise Ocean Club. You can have a casual lunch at their restaurant and then pay at small fee to gain beach and pool access.
If it is not a beach day, stop at the Bluebird Gap Farm to play on the playground and meet their resident farm animals or just head back to the hotel for a short swim in the small pool.
Head over to Fort Monroe for dockside dining at The Deadrise.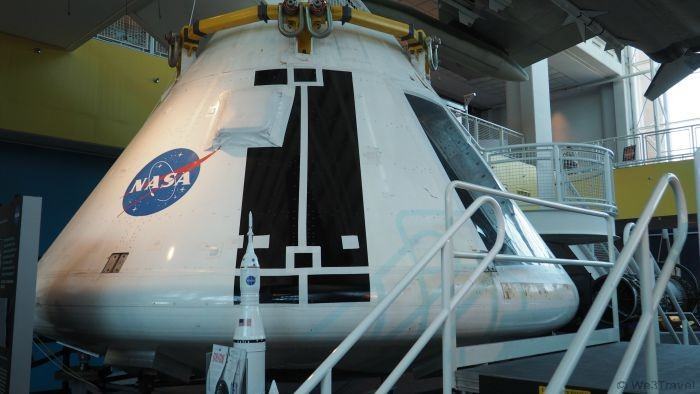 Day 3 — Hampton, VA
Day 4 — Newport News, VA
Start your day at the Virginia Living Museum, which houses more habitats, wildlife and plant species than would be encountered in a lifetime of outdoor adventures in Virginia. It's here that you can walk through an Appalachian mountain cove and a southeastern cypress swamp, touch a horseshoe crab or a sea star, go eye-to-eye with a red wolf and a bald eagle and watch otters frolic on the outdoor natural trail! (Allow two hours)
Stop for lunch at Taste Unlimited at City Center in Oyster Point and enjoy a stroll around the fountain, stopping to pose for a photo at the Love NN sign.
Next up, visit the The Mariners' Museum. The real highlight here is the U.S.S. Monitor Center — be sure to stop into the Battle Theater for a great overview of the battle of the Ironclads at Hampton Roads. Also check out the detailed craftsmanship on the miniature ships in the Great Hall of Steam. (Allow two hours)
For dinner you might want to head back to the City Center, where there are plenty of family-friendly options to choose from.
After dinner, check out a movie at the Paragon City Center 12 in City Center or head over to Newport News Park for a walk or a hayride. Stop at Pelican's SnoBalls for a snowcone dessert.
Day 5 — Busch Gardens or Watercountry USA, Williamsburg, VA
Get a break from sightseeing with some family fun at either Busch Gardens Williamsburg or Water Country USA in nearby Williamsburg! If amusement or waterparks aren't your thing, spend the day in Colonial Williamsburg.
Day 6 — Jamestown, VA
Start off with a visit to Jamestown Settlement. This attraction has recreated the original Colonial fort, offers an interactive representative Powhatan village, and has three ships that are replicas of the ones that Captain John Smith and the original settlers used to travel to the New World. There is also a very good museum on site and a cafe for lunch, so plan to spend at three hours.
Visit Historic Jamestowne, the location of the original fort where English settlers first colonized Virginia. Here you will see the outline of the original fort, some ruins from the town, and the archeological digs where they are still unearthing artifacts from the 17th century. (Allow one to two hours)
Finish your day with a visit to Williamsburg. After dinner stop by the Wythe Candy & Gourmet Shop for a treat. Stay in Williamsburg or drive two-and-a-half hours to Charlottesville and check in to The Graduate Hotel, right across from the University of Virginia.
[Note: If you have an extra day or two, be sure to add Colonial Williamsburg to your itinerary. We were only able to spend a couple of hours exploring and there is so much more to see! You may also want to schedule one to two days in Richmond before hitting Charlottesville.]
Day 7 — Charlottesville, VA
Spend the morning exploring downtown Charlottesville. The pedestrian mall offers a great selection of shops and restaurants.
Head out to Michie Tavern for an all-you-can-eat colonial mid-day meal of fried chicken, pulled pork, baked chicken, mashed potatoes and gravy and more! Allow time to visit the tavern museum and explore the quaint shops next door. Kids might enjoy the scavenger hunt and win a candy stick to boot! (Allow two hours)
After lunch, head up to Monticello, Thomas Jefferson's plantation and home. Purchase tickets in advance for the tour of your choice and learn all about our nation's third president. (Allow two to three hours)
To relax after all that history, stop by Carter Mountain Orchard, just down the road, and have a run around their lawn overlooking Charlottesville and the valley while sampling some of their fresh produce, baked goods, or cider. On Thursday evenings in the summer you can also enjoy a free music concert on the lawn and visit the snack bar for a light bite to eat.
Day 8 — Charlottesville, VA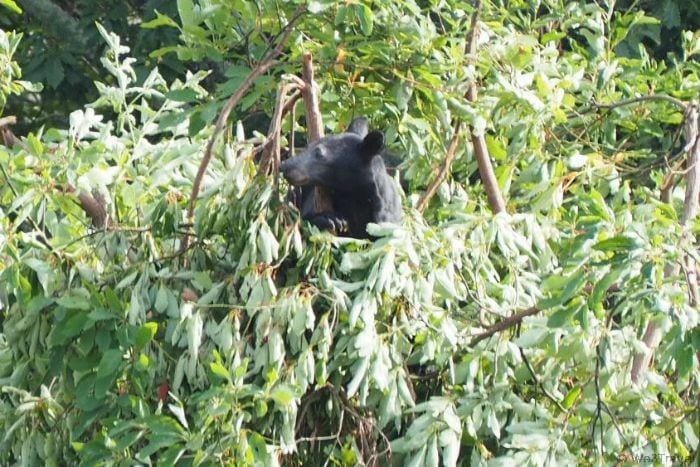 Day 9 — Harrisonburg, VA
If you are there on the weekend, start your day at the Harrisonburg Farmers Market downtown and then spend some time exploring this college town (James Madison University is located here).
We visited the Rockingham County Fair in the afternoon, but if that isn't going on, there are some nearby hikes, caverns, or arboretums to explore. You may also want to head back to Shenandoah National Park for the afternoon.
Be sure to stop at Klines Dairy Bar on the way out of town for their famous custard-style ice cream.
We spent the next few nights at a vacation rental in Woodstock (Virginia), so we spent the rest of our day recharging at our cabin in the woods.
Stop for dinner at Jalapeños Southwest Grill in Harrisonburg or, if you are in Woodstock, try Joe's SteakHouse.
Day 10 — Woodstock, VA
Start your day with breakfast at the Woodstock Cafe & Shoppes then head up the mountain to the Woodstock Tower for beautiful views of the valley.
Get ready for some more fun in nature with a rafting or kayaking trip on the Shenandoah River with Route 11 Outfitters. (Allow for two to three hours)
After cleaning up, head up to Strasburg for dinner at either Christina's Cafe or Jalisco Mexican Restaurant.
Day 11 — Woodstock, VA
Head over to Bryce Resort in in Bayse for some ziplining, grass tubing, or other adventure (or skiing in the winter!). (Allow half a day)
Have lunch at Bryce and then stop off at Route 11 Potato Chips to taste test their different flavors and see how they process over 14,000 pounds of potatoes a day. (Allow 15 minutes)
Visit Shenandoah Caverns and be prepared to be wowed by room after room of rock formations. Afterwards, stop in at their other attractions, including American Celebration on Parade, an impressive collection of parade floats. (Allow two hours)
Finish up with a casual dinner at the Woodstock Brewhouse.
Day 12 — Winchester, VA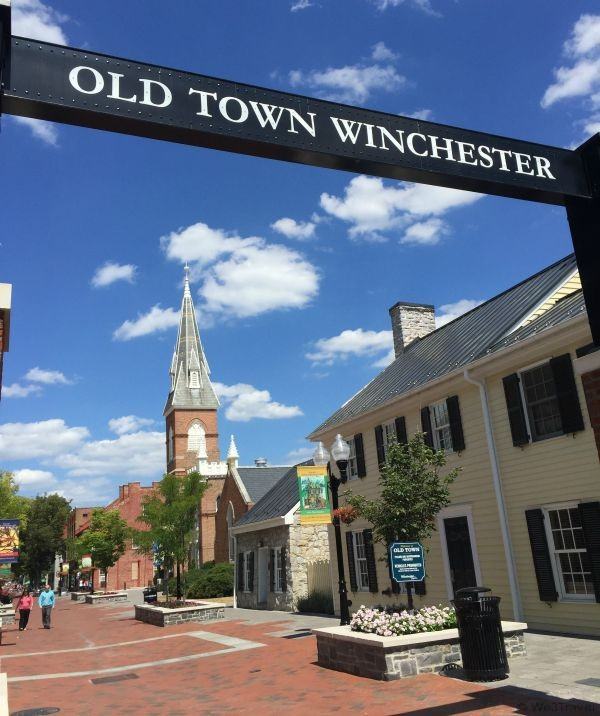 If you can spend a full two weeks in Virginia, I'd recommend adding another day in Colonial Williamsburg and Shenandoah National Park.
PIN IT FOR LATER