Our seniors have had to miss a number of milestones and special occasions that were canceled or altered in some way. Like many of you, I have been searching for ways to make happy memories as time slips through my fingers and mark milestones in ways that are still celebratory and significant. As the school year begins its rapid roll toward the inevitable end of an era, we are starting to think about graduation trip ideas.
A grad trip serves the double purpose of celebrating the completion of this phase of schooling and the optimism for the future. So instead of (or maybe in addition to) a graduation party, think about a special trip instead.
We put together a list of options for my high school senior to choose from this year and for those of you looking for high school graduation trip ideas, college graduation trip ideas, or senior trip ideas, I have some great suggestions for you!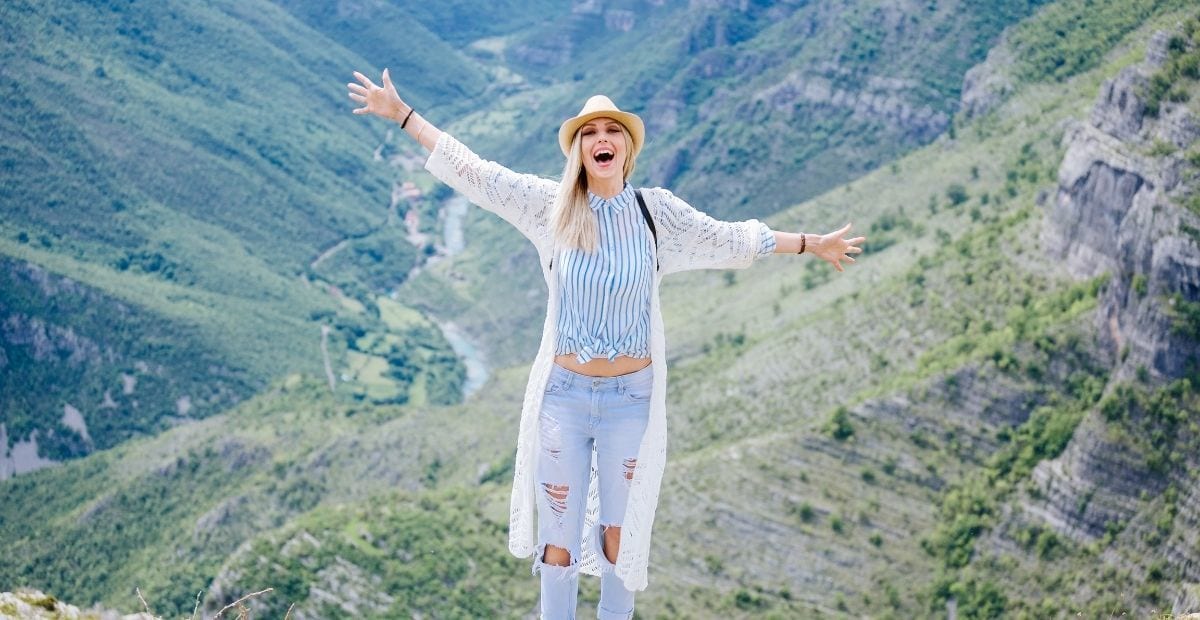 The thing to consider though when planning a high school or college graduation trip is that while you may want it to be a bucket list experience or a trip of a lifetime; if you really want to take a trip right after graduation in May or June, you need to keep the season in mind.
Summer is the high season for family travel, which means crowds, peak pricing, and a need for advance planning. If you can travel in early to mid-June, you can avoid the high peak that starts in early July as European schools let out for the summer.
It is also an ideal time to visit destinations in the Northern Hemisphere, but Southern Hemisphere destinations vary in attractiveness from June-August as they experience their winter months. So forget the idea of seeing penguins in Antarctica and it may not be ideal for hiking in Patagonia or New Zealand either unless you want to wait for Christmas break.
30 Graduation Trip Ideas
Note: This content is sponsored by Allianz Partners (AGA Service Co.) and I have received financial compensation but all opinions expressed are my own.
I'm starting with some suggestions for epic trips in the United States, but also including prime international destinations just in case.
U.S. Graduation Trip Ideas
Even if you have traveled extensively in the United States, there are still so many destinations and experiences that can make a graduation trip truly special. Here are a few that particularly shine in June.
1. Hawaii
The exotic allure of the Aloha State may be the perfect balm after a stressful senior year. The Big Island of Hawaii is the only place in the United States to see a live volcano, while Maui is the perfect place for adventure activities like sunrise cycling down a volcanic crater or driving the road to Hana.
Just keep in mind that June through November is technically hurricane season, although big storms are rare. We visited in late June and had pretty great weather, with just some rainstorms that delivered beautiful rainbows. Find out how much a family trip to Hawaii costs.
2. Alaska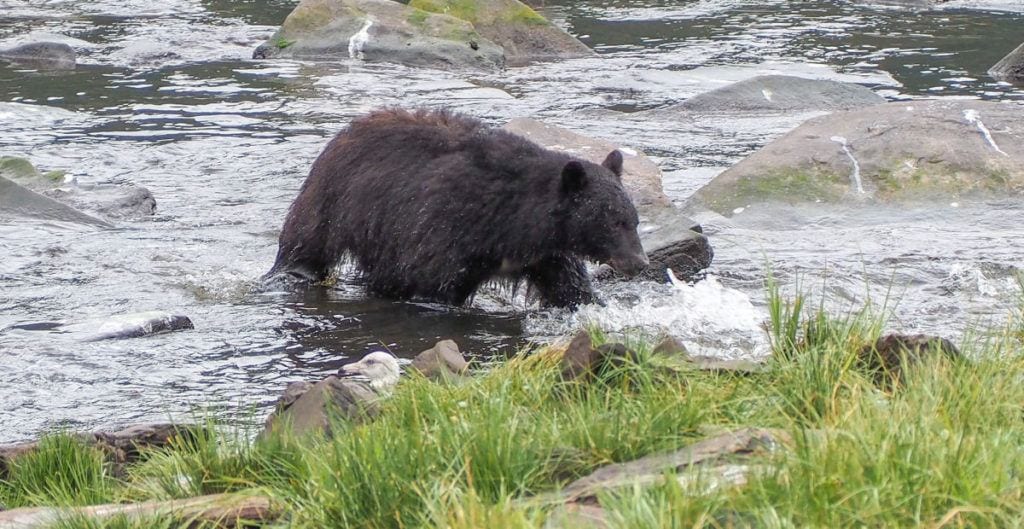 Summer is the best time to visit Alaska. An Alaskan cruise is definitely a great way to start, but to get a real sense of this vast and rugged state, you need to spend some time on land too (and not just on excursions.) If planning a trip to Alaska feels too daunting, you can join one of Austin Adventures' group family trips, like the one to Kenai Fjords and Peninsula.
You can experience calving glaciers, search for wildlife, and experience the brilliance of the Midnight Sun in the Last Frontier.
3. Yosemite National Park, California
Yosemite National Park can get crazily crowded in the summer, but if you go early enough in June, you can get there before the worst of the crowds and when the water is still strong, resulting in beautiful, powerful waterfalls. (See this guide to easy hikes in Yosemite.)
Listen to our podcast episode on Yosemite National Park for ideas on the best places to stay, hikes, and other things to do in Yosemite.
4. Glacier National Park, Montana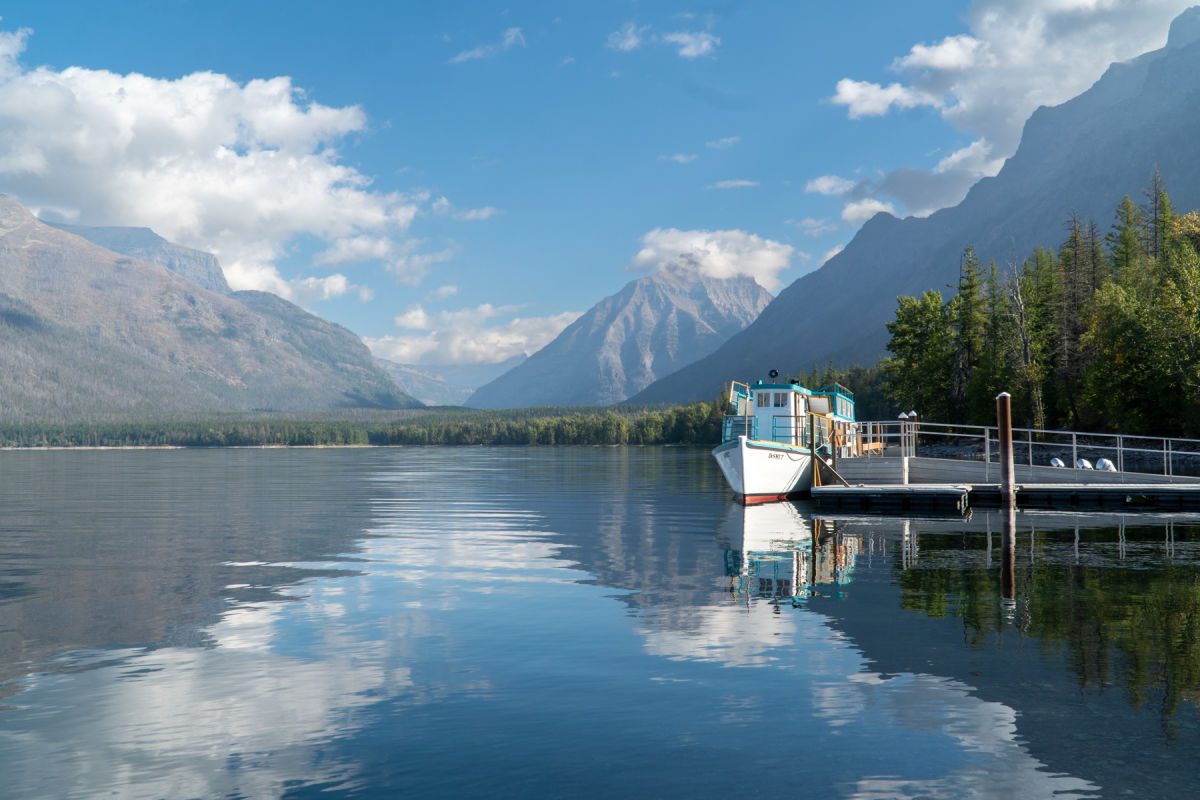 Glacier National Park is one of the most popular in the U.S. National Parks system and getting a reservation in the summer can be challenging. But head to Glacier Country in early summer to beat the crowds and get better rates. Just keep in mind that there will still be snow on the ground, and it is likely that parts of the Going-to-the-Sun road that connect the parts of the park will still be closed until later in the summer.
But there is still plenty of hiking and wildlife viewing to enjoy (plus a chance to see glaciers!). After a few days in the park, you can relax and enjoy the plentiful activities at Flathead Lake Lodge, an all-inclusive dude ranch or spend time exploring more of Western Montana.
5. Walt Disney World, Florida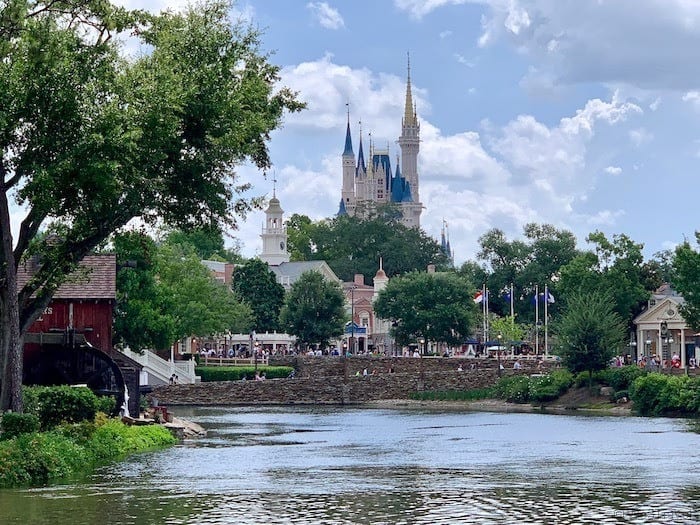 From weddings to birthdays, there isn't a special occasion that isn't a good fit for a trip to Disney for lovers of the magic and the mouse. It might be the perfect time to splurge on a VIP tour to make the trip extra special.
While there are plenty of rides at Disney that teens love, thrill-seekers will also like adding on a few days at Universal or some of the water parks, especially for those hot June days. And when it rains, try some of these nearby Orlando attractions.
6. Grand Canyon, Arizona
There are two huge downsides to visiting the Grand Canyon in the summer — the crowds and the heat. But, if you go in June it is a little more manageable, especially if you go to the less-visited North Rim, which doesn't even open until mid-May.
To make the trip extra special, and thrilling, you can arrange for helicopter flights over the canyon, mule rides or hikes into the canyon, or multi-day float trips along the Colorado River. You can also make this part of an epic southwest road trip.
7. New York, New York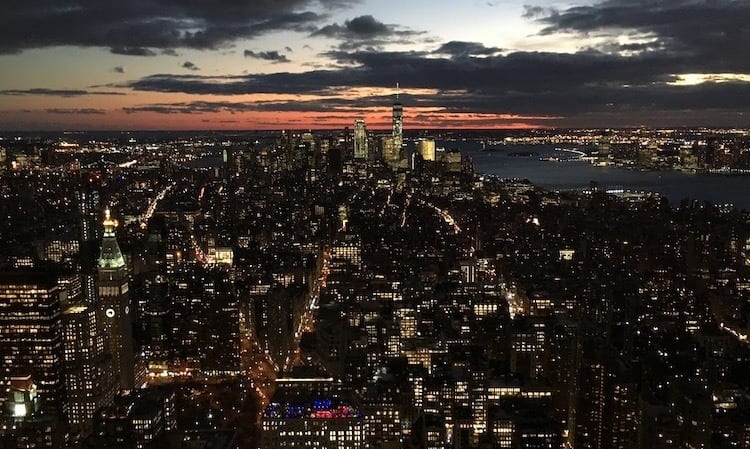 Bright lights, big city — if your graduate has never visited the Big Apple, a visit to New York City can make a great graduation trip. Get tickets for the must-see Broadway show (might I recommend Dear Evan Hansen, Hamilton, or Harry Potter and the Cursed Child). Visit museums. Take a food tour. Go shopping. Walk across the Brooklyn Bridge. The possibilities are endless in the city that never sleeps.
Make sure you fit in some of the newer attractions like Hudson Yards, Summit at One Vanderbilt, Little Island @ Pier 55, the 9/11 Memorial, the Highline, or even try the new Edge NYC Skydeck. Teens also love Instagramable food stops like rainbow bagels, taiyakis, specialty cupcakes, crazy milkshakes, and more.
8. Las Vegas, Nevada
College grads may enjoy exercising some of their new liberties in Las Vegas, but even high school graduates can enjoy under-21 attractions. The hotels along Vegas' famous Strip are a spectacle in and of itself. Add to that one-of-a-kind entertainment, celebrity chef-owned restaurants, and thrills like the X-Scream ride at the Stratosphere Hotel or the SkyJump off the Stratosphere Tower.
Of course outside of Las Vegas, you can also go hiking in Red Rock Canyon, visit Hoover Dam, or drive a luxury sports car or race car.
9. California Coast
Rent a convertible and take your grad on a classic U.S. road trip down the California coast. Start off with a few days in San Francisco, then head down to Monterey and Carmel-by-the-Sea. Next, take your time exploring the beautiful coastline along Highway 1 down to Big Sur.
On the central coast, you can ride on the sand dunes, zip line through a winery, and enjoy all the small beach towns on your way to Los Angeles. Finish off with surf lessons in Huntington Beach, a tour of Universal Studios, or a day at Disneyland.
10. Puerto Rico
Craving an island vacation? You don't need a passport to visit Puerto Rico. There you can enjoy gorgeous beaches, the El Yunque rainforest, outdoor adventures, and soak up the history in Old San Juan.
In Vieques and elsewhere on the island, you can even experience the magic of bioluminescence with a nighttime kayaking excursion.
11. Utah's Mighty 5 National Parks
Things are starting to heat up in the southwest in June, but you can still fit in an epic trip to all five of Utah's national parks — Arches, Zion, Bryce, Canyonlands, and Capitol Reef National Parks. Or, if you really enjoy hiking and getting off the beaten path, focus on just a couple of the parks. If you are visiting two parks or more, be sure to invest in the National Parks Pass.
Start off in Salt Lake City and then head to Moab to explore Arches and Canyonlands. Next, head over to Capitol Reef and Bryce. Finish up in St. George and Zion National Park. You can then fly out of Las Vegas or loop back up to Salt Lake City. Be sure to listen to this podcast for some great tips on off-the-beaten-path stops on a Southwest Grand Circle road trip or read my friend Lesli's Utah National Parks road trip itinerary.
12. Maine Windjammer Cruise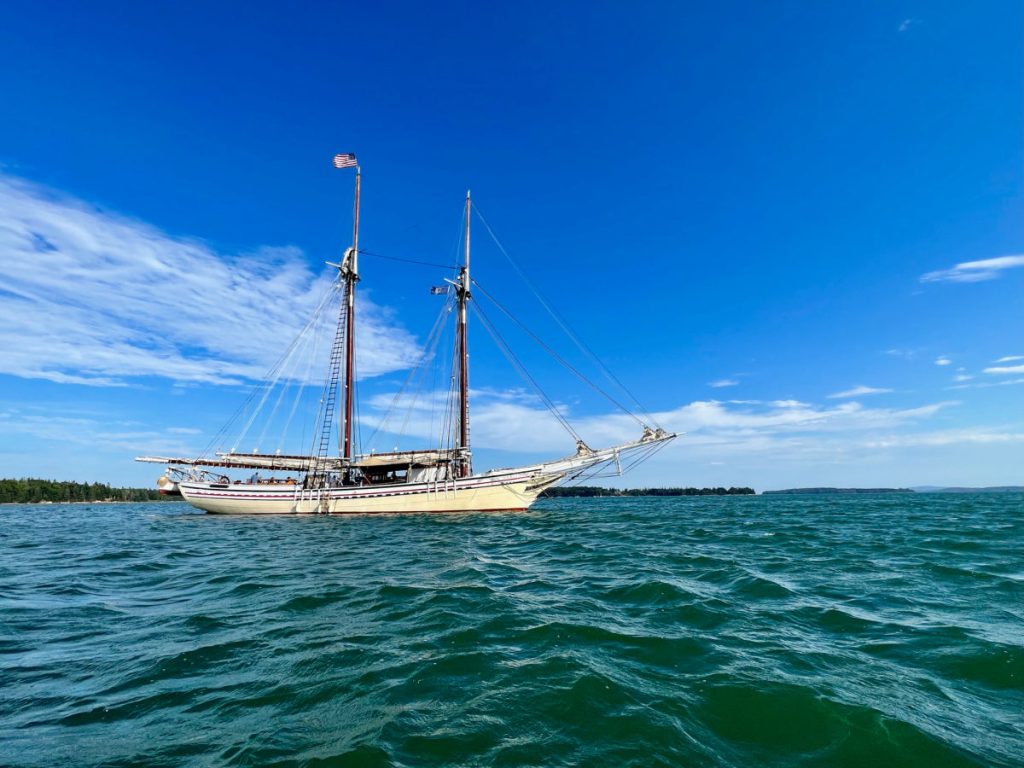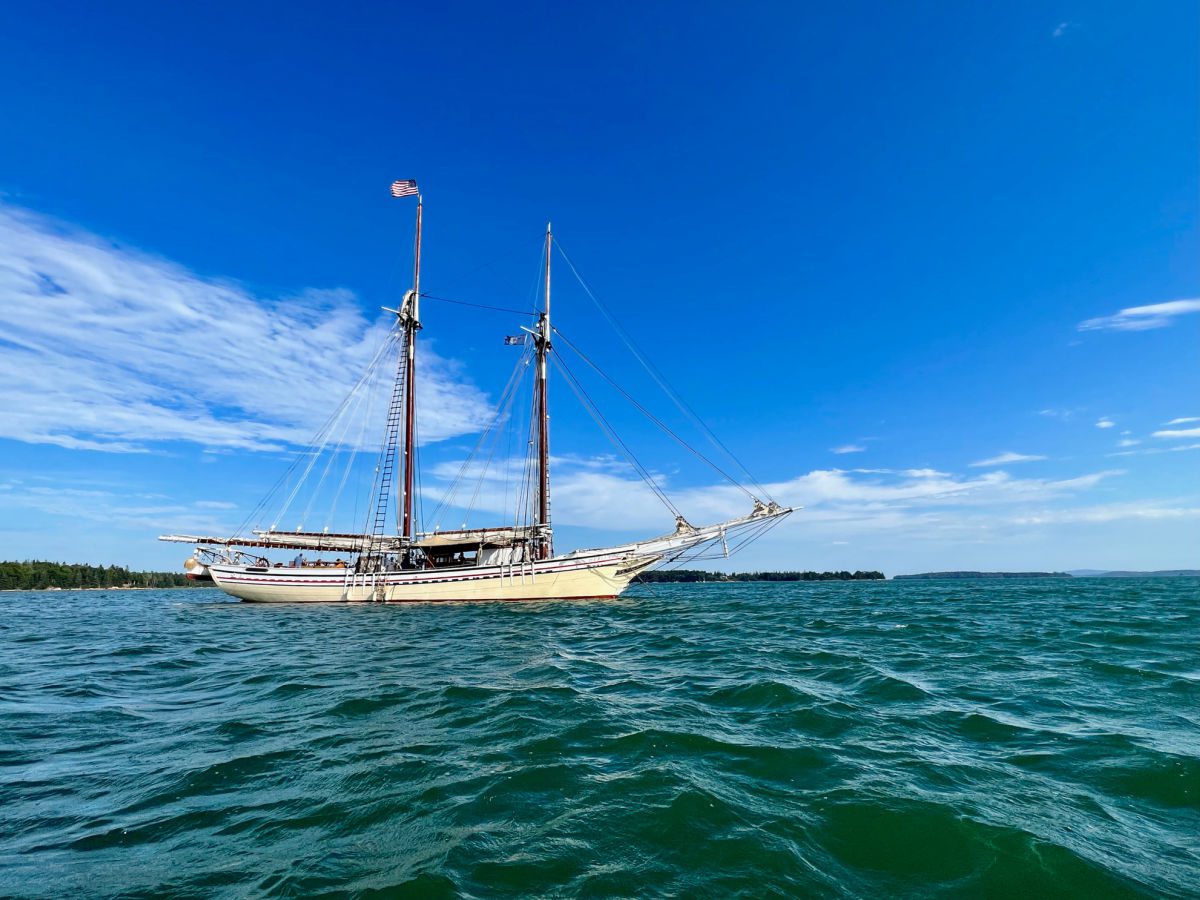 Large ship cruising may not be your cup of tea, but there are other small ship possibilities available. If your student loves sailing, then a trip aboard one of the Maine Windjammer cruises will be right up their alley. Explore the rugged coastline and small seaside towns of the Maine coast. Enjoy gourmet meals and lobster bakes on the beach. Assist the crew and enjoy watching the scenic coastline glide by.
For a real splurge, book up the cabins with your friends and family for a group vacation on the sea. Pair it up with a Coastal Maine road trip or a fun glamping stay near Bar Harbor and Acadia National Park.
13. Key West, Florida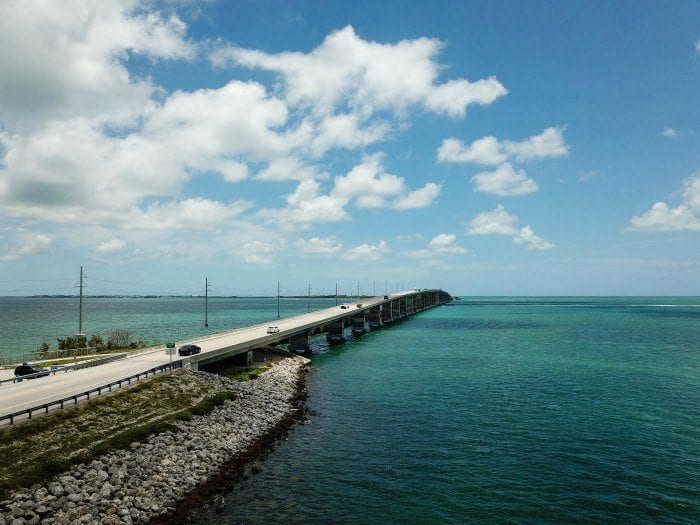 One of my favorite east coast road trips is along the Overseas Highway in the Florida Keys. This scenic trip is great for graduates that love water sports — like windsurfing, snorkeling, kayaking, and scuba diving. It is also a perfect spot for future marine biologists to visit a sea turtle hospital, explore marine preserves, study dolphins, and enjoy nature up close. Of course, all the key lime pie is also a great perk!
14. New Orleans, Louisiana
Your foodie teen will enjoy a trip to the Big Easy for a food and music extravaganza. Enjoy food tours, cooking classes, and everything from celebrity-chef restaurants to the best of diners, drive-ins, and dives. Then soak in the culture with history tours (or ghost tours), a visit to Mardi Gras World, and plenty of live jazz music. If you have time to get out of town, be sure to try an airboat tour!
15. Black Hills, South Dakota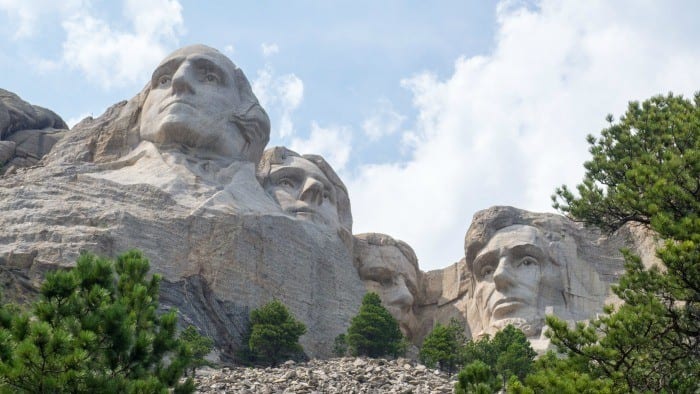 There are tons of ways for teens and young adults to seek adventure in the Black Hills. You can bike along the Mickelson Trail, one of the old rail trails that runs for 108.8 miles from Edgemont to Deadwood. Don't worry, you don't need to bike the whole thing. Instead, you can rent bikes and arrange for shuttle pick-ups and drop-offs to only bike as far as you choose. There is also rock climbing, horseback riding, and amazing wildlife viewing in Custer State Park.
Be sure to leave extra days for side ventures to Devil's Tower in Wyoming and the stunning Badlands National Park. And even if they have had enough of learning for a while, make sure to visit Mount Rushmore, Crazy Horse Memorial, and the Minuteman Missile Silo Historic Site.
International Graduation Trip Ideas
There are so many bucket list destinations that are great places to visit in June. Here are a few options for adventure seekers, outdoor lovers, cultural explorers, and wildlife lovers.
1. Iceland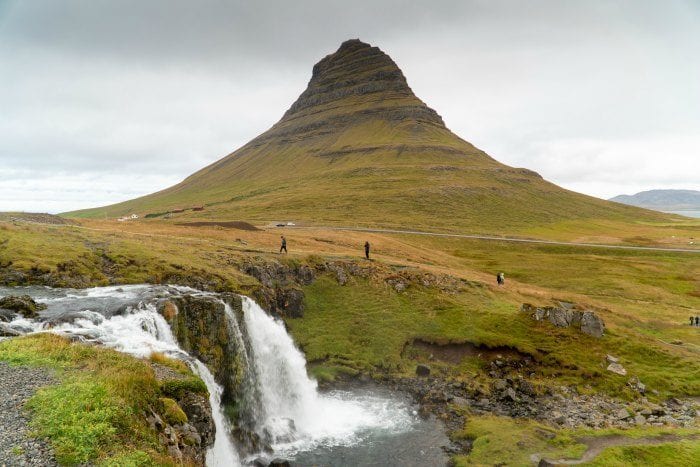 June is my absolute favorite time to visit Iceland, especially if you can be there for the Summer Solstice. Just be aware that many businesses and attractions are closed on June 17th for Iceland Independence Day. The weather is starting to warm up and you have full days of sunlight to explore.
Iceland is the perfect spot for outdoor adventurers. Spend a few days on the gorgeous South Coast chasing waterfalls, visiting black sand beaches, hiking on glaciers, and sailing between the icebergs. To get away from the crowds, spend a few days up in the rugged and remote West Fjords. Find out how much a trip to Iceland costs and read my Iceland travel tips.
2. Faroe Islands
For your grad that wants to get away from it all and experience natural beauty and culture that hasn't been ruined by over-tourism (yet), the Faroe Islands are a great match. But because these islands are not built up for tourism, it is critical to plan this trip early. Pretty much once the college applications are submitted, you better start planning your graduation trip, if not sooner.
The Faroe Islands are located off Scotland, between Iceland and Norway. A visit to the Faroe Islands is really about exploring and enjoying the natural beauty, which is similar to Iceland but without all the tourist activities. Plan to spend days hiking, driving, and taking pictures of unforgettable landscapes.
3. Ireland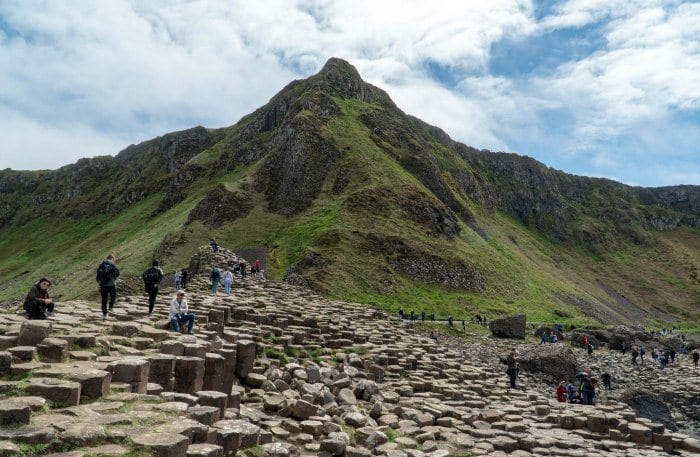 With a drinking age of 18, graduates might enjoy some newfound freedoms in the pubs of Ireland — after all, what better place to soak in the Irish culture? Start off in Dublin, and then head off to Northern Ireland and the Coastal Causeway.
In the Republic of Ireland, don't miss the Cliffs of Moher and a drive along the Wild Atlantic Way. The town of Killarney and the Dingle Peninsula are some of my favorite spots in Ireland. Find out how much a trip to Ireland costs and tips for traveling to Ireland.
4. Azores, Portugal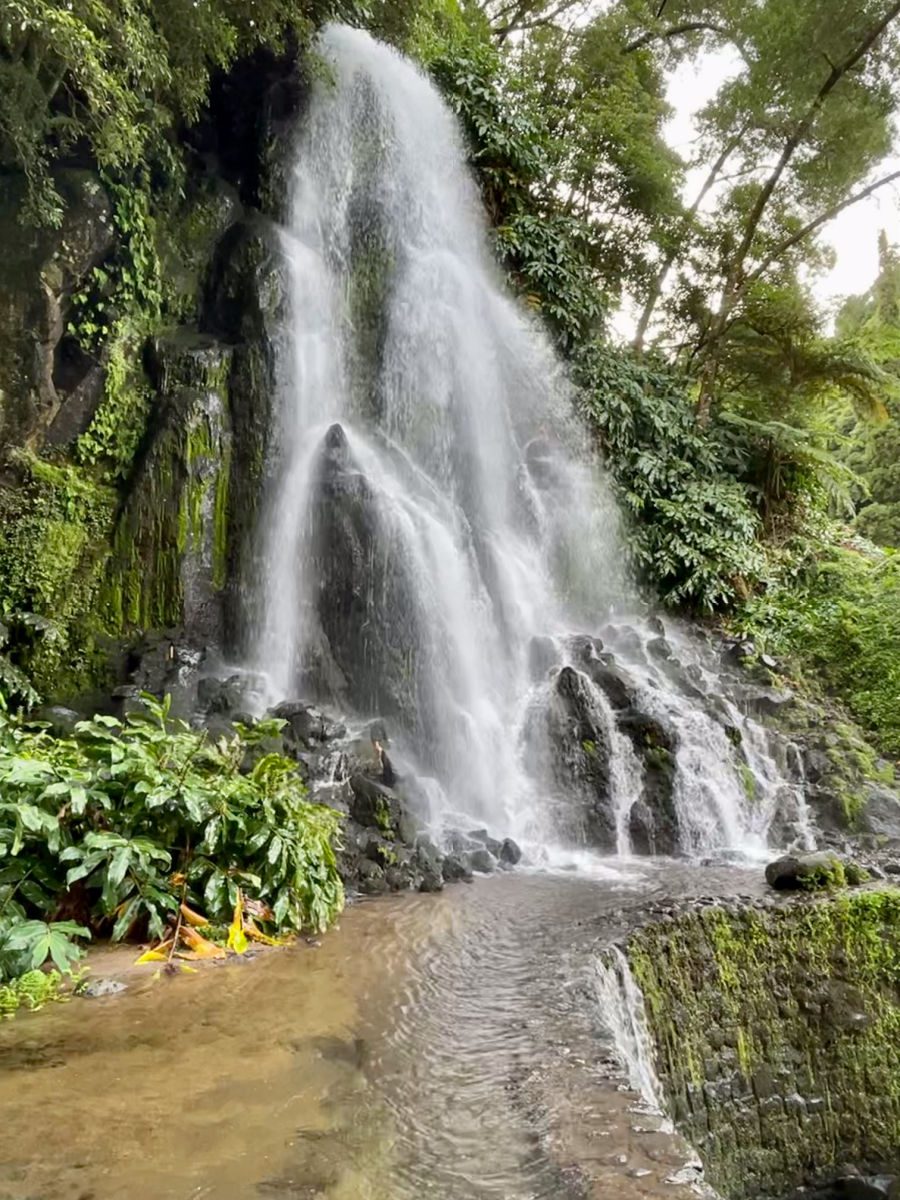 Natural beauty abounds in the Azores, the archipelago of Portuguese islands in the Atlantic. In June, big hydrangea blooms decorate the island in a mix of pinks, purples, and blues. This is a perfect setting for outdoor lovers, particularly on the island of Pico, home to the Mount Pico volcano. For adventure seekers, you can go coasteering, canyoning, hiking, surfing, and more on the largest island of São Miguel.
Finish up with a few days on the mainland enjoying the colorful festivals taking place in Lisbon or Porto.
5. Greece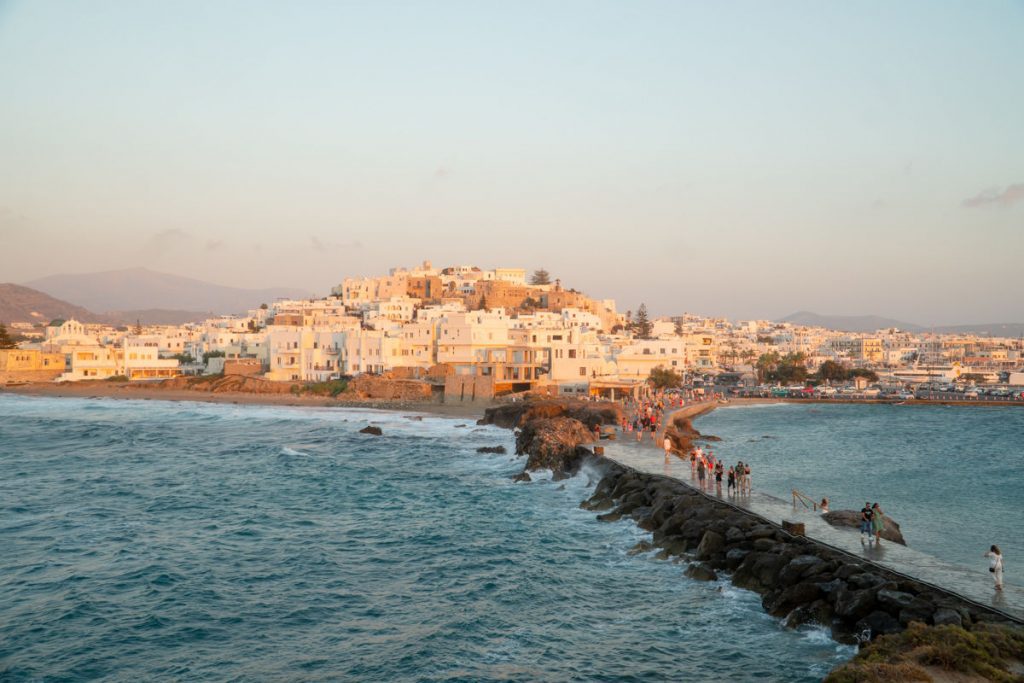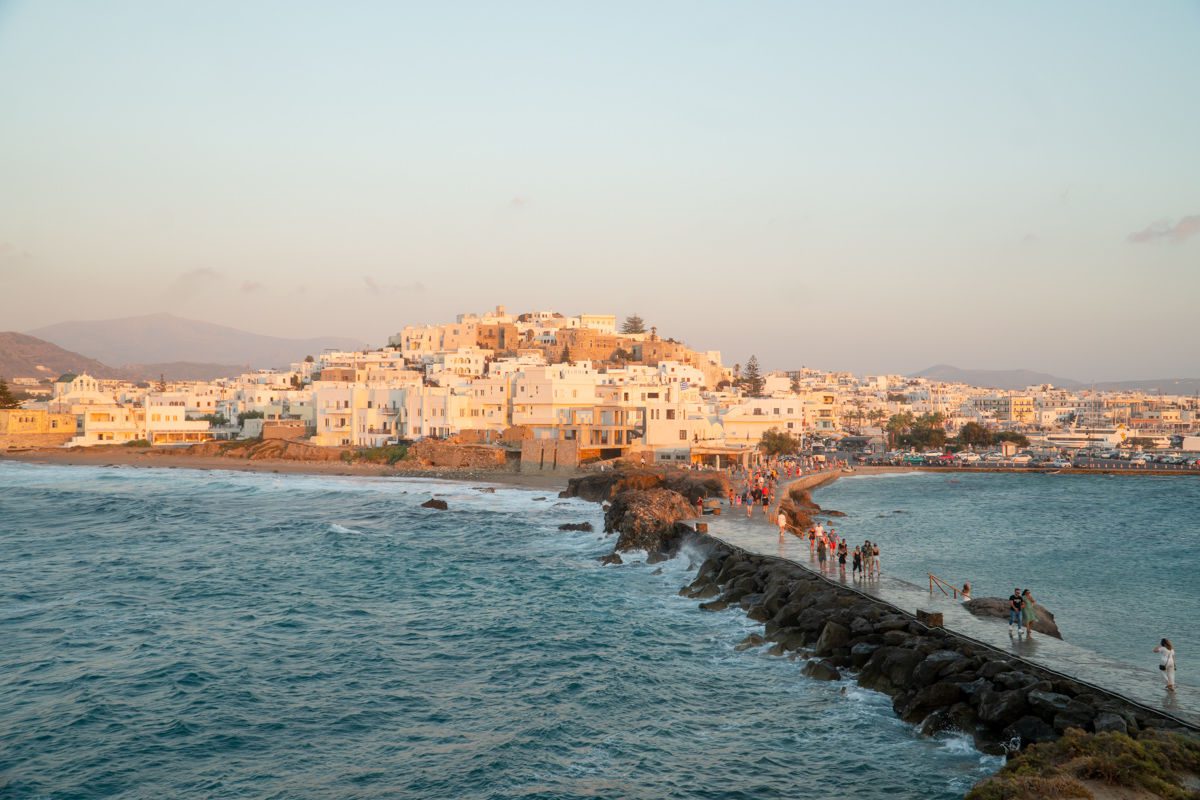 A week or two spent island hopping in the Cyclades is a perfect way to chill out after the exhaustion of final exams. Mid-June through mid-July is the perfect time to visit. The islands of Santorini and Mykonos are jammed in the summer, especially once the cruise ships start coming to port, but you can still avoid crowds on smaller islands like Naxos or spread out on Crete. The weather is warm but not scorching hot, and the daytime winds are not as strong as later in the summer.
Start off in Mykonos or Santorini for an introduction to the Greek Islands' party scene, and then spend some time at some of the quieter islands, like Naxos, Paros, Crete, or some of the off-the-beaten-track islands. Find out how much a trip to Greece costs or check out our 10-day Greece itinerary.
6. Italy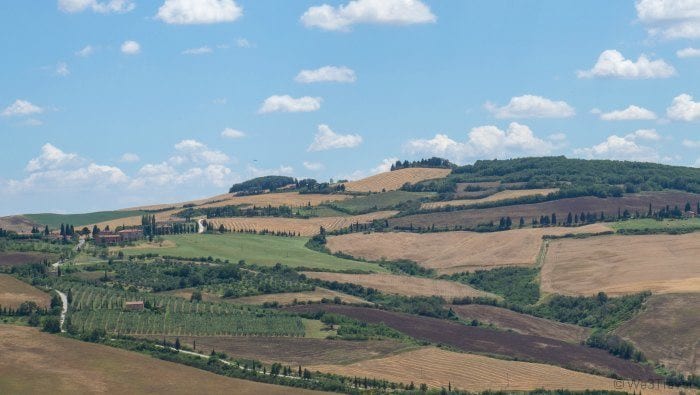 Like much of Europe, Italy is beautiful in early June, before the heat and tourists descend. You will want to hit the highlights in Rome and Florence, but then take some time to relax and enjoy the Tuscan countryside where you can bike through vineyards and swim in thermal pools.
You may even be able to arrange to test drive a Ferrari or sample the culinary delights in Bologna on your way to Venice. Finish up with some hiking in the Italian Dolomites. In June you are guaranteed sunny days and warm evenings in the mountains, with not too much humidity. After a day of hiking or biking, enjoy the local culinary delicacies over lunch at a mountain rifugio or a slopeside picnic.
If your grad prefers lazing on the beach, skip the gondolas and mountains and head down to the Amalfi Coast or the gorgeous island of Capri. Just make your reservations early and don't be surprised to be rubbing elbows with newlyweds and retirees.
7. Croatia
History buffs (and Game of Thrones fans) will love the medieval city of Dubrovnik on the Dalmatian Coast. June is the perfect time to explore before the peak summer crowds and cruise ships arrive in July and August.
To escape the crowds, the best way to explore Croatia is by boat. Charter a sailboat and head out on the Adriatic Sea to nearby Lokrum Island or further to Korcula, one of the more charming islands in Croatia. There are also adventure activities for active teens such as biking trips, hiking, and water sports.
8. Switzerland
Your young adventurer may enjoy hiking in the Swiss Alps after graduation. It can still be rainy in May and early June, or snowy at higher altitudes, so shoot for late June or even early July. There are many routes for hut-to-hut (or hotel-to-hotel) hiking. Or you can settle in near Interlaken and soak in the scenery and outdoor adventures.
Interlaken is home to many extreme sports, including mountaineering, bungee jumping, zorbing, skiing, snowboarding, paragliding, helicopter skydiving, white water rafting, canyoning, ice climbing, rock climbing, trekking, and so much more. Art lovers will also want to check out the international art show at Art Basel in Basel, Switzerland, which draws top artists from around the world. In Basel, you can also bike to three countries in one day! Bike to France and have a croissant, have a beer and lunch in Germany, and return to Switzerland and float down the river before dinner.
9. Paris
The weather in Paris in June is perfect, the cherry blossoms are in bloom, and there are long days of sunshine to explore the city at its most romantic. Of course, summer is also when the tourists descend so it is critical to go in June (the earlier the better) before school lets out for summer in France and the United Kingdom.
Even so, it is important to book early for prime locations (see my guide for renting an apartment in Paris) and attractions (reservations and/or timed entry tickets are needed for many attractions, including the Louvre and the Eiffel Tower.)
It is also a city where you can give your teen a little independence to practice language skills and prepare to go out on their own. Indulge your graduate's interests in art, history, or food with private tours and cooking classes. Find out how much a trip to Paris costs, check out our 5-day Paris itinerary, and download our Paris trip planning checklist.
10. South Africa
June to August is winter in South Africa, but it is also the ideal time to book a safari in Kruger or other parks. The game viewing is ideal because the bush is less dense, but the beautiful golden grasses capture the light and provide excellent photo opportunities. Plus, the dry weather typically means few to no mosquitos!
While June is typically the rainy season in Cape Town, it has a little bit of everything, which makes it the perfect destination for a graduation trip. The city is surrounded by beaches and mountains, with plenty of opportunities for adventure from cage-diving with sharks to zip-lining through mountains and forests. Your graduate can also snorkel with seals or go sea kayaking with penguins. There is also the potential to see whales along South Africa's Whale Coast between June and November.
11. Serengeti National Park, Tanzania
Watching The Great Migration in Serengeti National Park is an unforgettable experience, and June is a great time to see it. In the Western Corridor area, you can find herds of wildebeest, gazelles, and zebras as they make their way north in search of food, water, and breeding grounds.
Because June falls within Serengeti's dry season, you'll find less foliage, making animals easier to spot, as well as fewer mosquitos. The temperature is moderate and pleasant during the day, but chilly for early morning safaris or nights in the safari tents. This is truly a bucket list experience for families.
12. Great Barrier Reef, Australia
While technically winter, the weather is never too terribly cold in Australia and you will find good deals on flights and hotels. It is also a perfect time to see the Great Barrier Reef. There is very little rain so diving conditions are at their peak — perfect for checking scuba diving off a bucket list.
Beyond the Reef, northern Queensland, the Northern Territory, and northern Western Australia are at their best in June. Remember, the further south you go, the colder it will be.
13. Fiji
If a tropical escape is what your student needs to relax, set your sights a bit further than the Caribbean all the way to the South Pacific. It is also technically winter in Fiji in June, but the temps never get too cold and you can just miss the summer rush that starts in July. June is one of the best months to visit Fiji, with ideal weather, countless activity options, cheaper hotel rates, and smaller crowds.
From the rich Fijian culture to the incredible beaches, there are countless reasons why Fiji's 333 islands are the perfect vacation destination for a graduation trip.
14. Peru
Does your student love to learn about ancient civilizations or archeology? Summer is a great time to visit the ancient Incan city of Machu Picchu. Start your journey in Lima, Peru's vibrant capital city, or Cusco, a scenic three-hour train ride from Machu Picchu. Just be sure to give yourself time to adjust to the altitude, especially if you are considering hiking in the Sacred Valley. Reservations are also needed at this popular tourist destination.
The Amazon's dry season starts in June, so you can pair a visit to Machu Picchu with time spent exploring the rainforest or traveling the Amazon by boat.
15. Aruba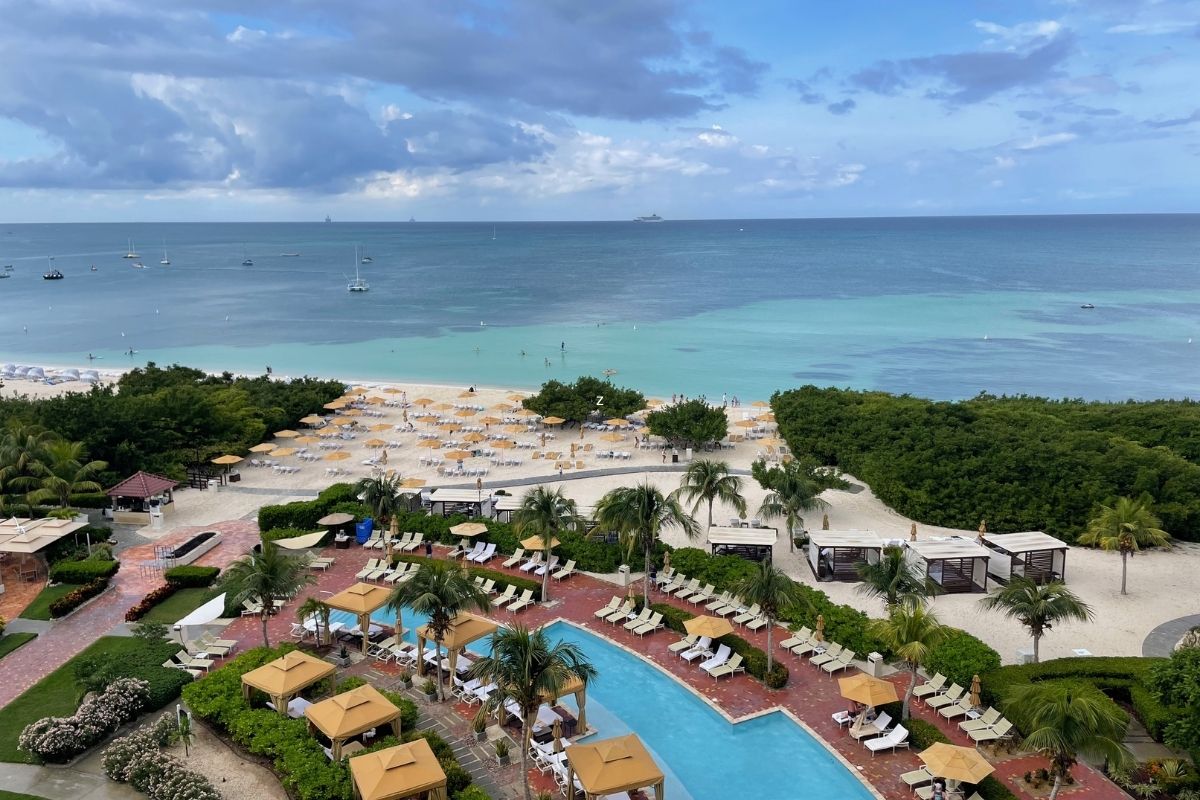 Sitting below the hurricane belt, Aruba, along with its neighboring islands of Bonaire and Curaçao, enjoys a dry season in the summer. Yet since summer in the Caribbean isn't high on many people's lists, you can also enjoy lower rates and fewer crowds.
Off-road on this desert island, go horseback riding on the beach, enjoy sunset catamaran sails, and spend some time with flamingoes on this Dutch island.
Don't Forget Travel Insurance!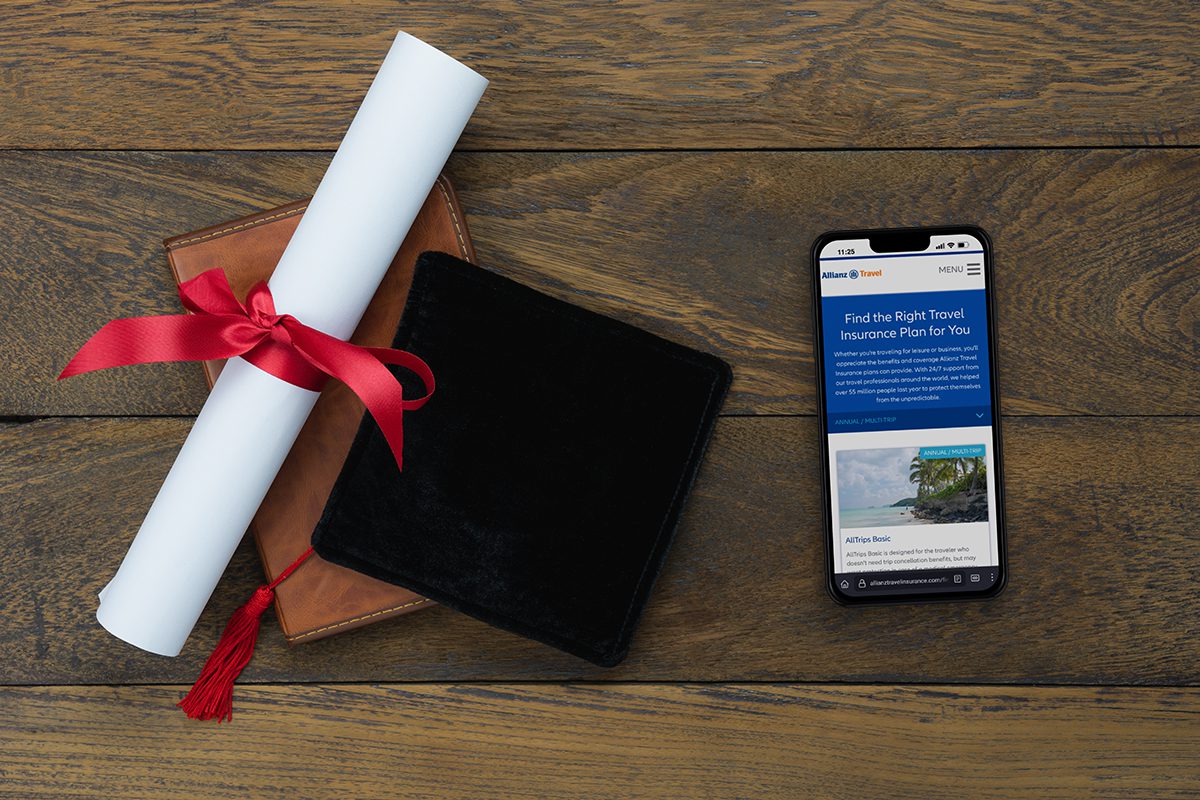 Once you have booked your dream trip to celebrate your graduate, don't forget to purchase travel insurance! Travel insurance can protect you in the case of unexpected and unforeseen circumstances that may arise on your trip such as trip cancellation, trip interruption, baggage loss or delay, theft, emergency medical expenses and transportation (this is especially important when traveling out of the country!), travel delays, rental car damage, and more.
Even better, also gift your graduate an annual travel insurance plan that protects their trips all year long. It is the perfect gift for kids that will be flying back and forth to college or young adults just starting out in their career and spending their newfound paid time off traveling.
Before we sent our daughter off to college in Arizona, I made sure she was covered by an AllTrips Premier annual travel insurance plan from Allianz Travel. Allianz Travel has been our trusted travel insurance provider for years and the investment has paid off in multitudes. Not only do I know that her trips to school and back are protected against flight cancellations, travel delays, and lost luggage, but as an inexperienced solo traveler it gives us both peace of mind knowing that she has access to a 24-hour hotline for assistance on all sorts of travel emergencies.
Shop for the Allianz Travel Insurance policy that is right for you!
Need more ideas? Try one of these:
Save this to Pinterest