Glacier National Park is one of the most popular parks in the National Park Service, yet those visitors who aren't lucky enough to score either a hotel reservation inside the park and/or vehicle reservations to drive Going-to-the-Sun Road might find themselves frustrated with limited access to the park. But don't despair, even if your time within the park is limited, there are plenty of fun and adventurous things to do near Glacier National Park. After all, beauty and nature don't stop at the park borders!
When I visited Montana last fall, I only spent one day exploring the park, but then enjoyed a week doing other activities near Glacier National Park. Visiting GNP can be an exercise in patience dealing with full parking lots, bumper-to-bumper traffic, waiting in lines, and crowded hiking trails — not at all what people are looking for in an "outdoorsy" vacation. (See my tips for visiting Glacier National Park in September!)
Don't fret! Go to Glacier, tick the box, stamp the passport, buy the t-shirt, see the highlights and scenic drives…then move on to all the things to do outside of Glacier National Park.
Where to Stay Near Glacier national Park
Note: My trip to northwest Montana was sponsored by Glacier Country Tourism, but all opinions are my own. I also visited Glacier National Park as a guest of Pursuit Glacier Park Collection to review these hotels. This post contains affiliate links. If you click a link and make a purchase, I may receive a small commission.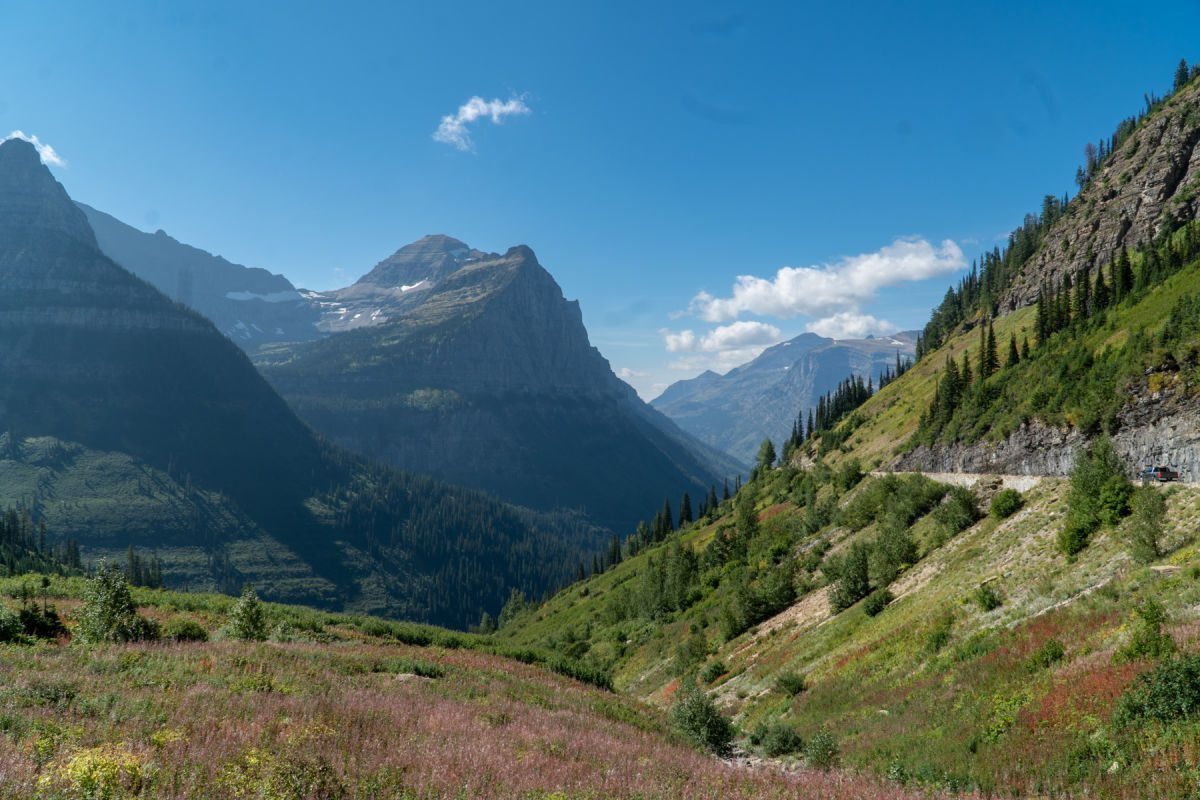 Before we get to all the things to do around Glacier National Park, let's first figure out where to stay near Glacier National Park, especially since getting reservations inside of the park requires some serious advance planning and lots of driving to get from one section of the park to the other.
If you are going to be visiting many of the attractions and activities near Glacier National Park, you will be better off staying west of the park, in West Glacier or the surrounding areas, as many of the things to do near Glacier National Park are better accessed from the areas west of the park.
Belton Chalet, West Glacier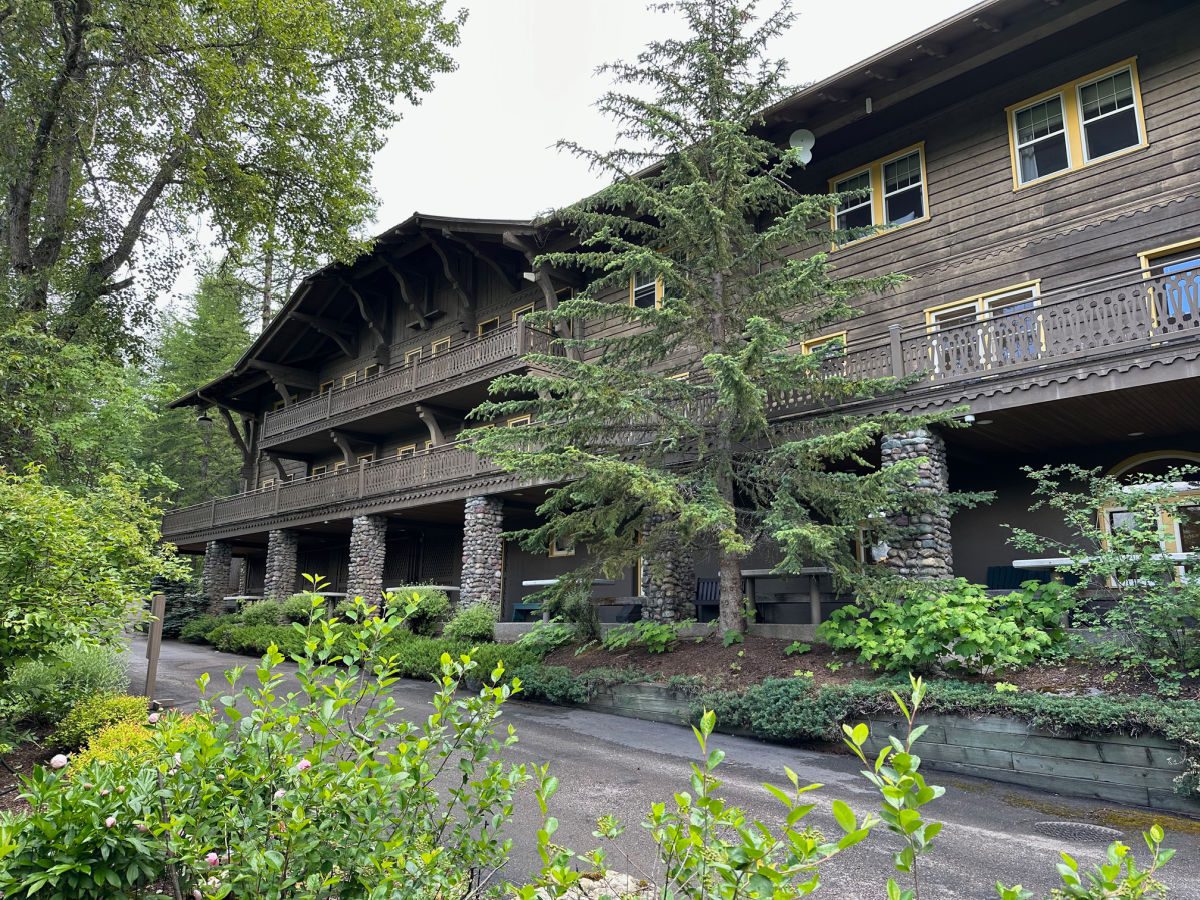 The Belton Chalet sits just outside of the West Glacier park entrance, within a short walk to West Glacier Village and the shopping, restaurants, and activities offered there. It is the first of the iconic lodges built by the Great Northern Railroad as an effort to bring tourism to the area, opening its doors in the summer of 1910.
This Swiss-style chalet offers 25 rooms and suites in the lodge, along with two, three-bedroom cabins, which are perfect for families. With its location and size, rooms book up fast so it is best to try to make your reservation when they open up 13 months in advance. The cozy rooms feature queen beds and small bathrooms, with a charming decor fitting for this historic property.
On-site, you can also enjoy the lobby fireplace, downstairs recreation room with games, including shuffleboard and ping pong, and fill up on a delicious dinner at the Belton Chalet Tap Room. This is a perfect choice for exploring Glacier National Park and the Flathead Lake River and National Forest.
Whitefish & Kalispell
There are plenty of other options west of the park, including glamping resorts like Under Canvas, but if you are looking for a longer stay after spending a couple of days in the park, I'd recommend sticking to one of the larger towns, which also offer more amenities and services. Grouse Mountain Lodge is a popular choice, offering spectacular mountain views, recreation options, and modern lodge accommodations, all within striking distance of the charming ski-town of Whitefish.
Staying in Kalispell to the southwest of Glacier will provide more budget options as there are a number of chain hotels just outside of the downtown. Plus, while there are great restaurants and breweries in town, the area by the highway and hotels also has superstores, chain restaurants, and fast food/fast casual options. When I visited, I stayed at the Homewood Suites by Hilton in Kalispell, which was quite convenient and nice.
Search for other options:
Things to do Near Glacier National Park
After visiting Glacier National Park, some people like to head north across the border into neighboring Waterton Lakes National Park in Canada to stay at the Prince of Wales Hotel, or they head up to the Canadian Rockies to see Banff and Jasper. However, there are plenty of things to do near Glacier National Park right in Montana – no passport required!
Here are a few of the things to do outside of Glacier National Park that will give you that outdoor vacation and adventure you are seeking.
Llama trekking
Drive an hour south of West Glacier for one of the most unique outdoor experiences you will ever have — trekking with llamas. After all, who wants to go for a regular hike when you can go on a hike with llamas? Swan Mountain Outfitters will introduce you to your llama for the journey and a professional guide will take you into the Flathead National Forest to enjoy a picnic lunch by a waterfall.
You don't need to worry about a thing on this family-friendly trek as the guide packs the lunch and the llamas carry it for you. Or, you can opt for a shorter, adults-only afternoon trek with wine. The llamas are so awkwardly cute that it is impossible not to smile. Highly recommend this activity for anyone that needs a good mental health break.
Kayaking or paddleboarding
There are many rivers and lakes to enjoy in Northwest Montana outside of the famous ones in Glacier National Park (e.g. Lake McDonald, St. Mary Lake, Avalanche Lake or Hidden Lake.) You can enjoy kayaking or paddle boarding on Whitefish Lake, fly fishing on Flathead River, and boating on the immense Flathead Lake.
One of the more unique and relaxing ways to get out on the water is to paddle the Clearwater River Canoe Trail. Located on the shore of Seeley Lake and surrounded by Lolo National Forest, Tamaracks Resort provides equipment rental and a shuttle service to enjoy a lazy, three-hour scenic float down the Clearwater River Trail. Along the way, you may see wildlife along the river including turtles, fish, birds, and maybe even a moose.
Sunset Cruise on Flathead Lake
Flathead Lake is the largest freshwater lake in Montana, and in all of the Western U.S. by surface area, if you exclude Alaska. It is over 27 miles long and 15 miles wide at the widest point. It averages 164 feet in depth, but it can get up to 370 feet deep. It is also one of the clearest lakes in the United States. The Confederated Salish and Kootenai Tribes, along with the Montana Department of Fish, Wildlife, and Parks, who manage the lake work hard to ensure it stays clear and clean by inspecting all watercraft for invasive species.
With a multitude of coves carved into an irregular coastline and multiple islands in the lake, it is best to explore Flathead Lake by boat. Flathead Lake Charters offers half or full-day fishing charters, where you can fish for lake trout, pike, yellow perch, whitefish, rainbow trout, bass, kokanee salmon, and some bull trout. If you don't want to go fishing, Discover Flathead Lake offers private scenic boat tours of many of the beautiful coves along the lake, with a stop on Wildhorse Island for a hike.
However, an evening sunset cruise to watch the colorful glow on the Mission Mountains as you explore the shoreline and cliffside views of Rocky Point and the Flathead River is a trip highlight when visiting Glacier Country. Bring your own drinks and snacks and sit back and soak up the natural beauty.
While you are exploring Flathead Lake, be sure to spend some time in the darling little town of Big Fork. This charming, artsy town feels like it could be in a Hallmark movie, with cute boutiques, galleries, and cafes.
Hike Through the Cedars
Couldn't get a parking spot at the trailhead for the Trail of the Cedars in Glacier National Park? That's ok. You can walk through a giant cedar grove at Ross Creek Cedars Scenic Area in Libby, Montana. It is a long drive to get there but one of the fun things to do outside of Glacier National Park is to take a scenic drive through beautiful Montana anyway (plus you can visit some waterfalls along the way).
Ross Creek Cedars Scenic Area is a grove of western red cedars with an interpretive walking trail about a mile long. Some of the trees are up to 400 years old and reach eight feet in diameter. The scenic area is off of Highway 56, up a four-mile long access road that winds up and around to the parking lot.
The trail takes about one hour to explore if you stop and read the intepretative signs that explains the area's ecology and history.
Chase Waterfalls
There are many waterfalls in Glacier National Park, such as Virginia Falls and Saint Mary Falls, but you can also find beautiful waterfalls across Northwest Montana. Columbia Mountain Trail, which is not far from the park, has three waterfalls along the trail.
Also, about two-and-a-half hours from the park, on your way to Ross Creek Cedar Trail, you will find Kootenai Falls, one of the largest free-flowing waterfalls in the Northwest. The falls area is a sacred site to the Kootenai people and it was once a place where tribal members communed with spiritual forces. Today, you can follow walking trails down to the river's edge and along the falls.
This is a lovely spot for a picnic or you can stop in the town of Libby for lunch at Cabinet Mountain Brewery first. There is more to do than just enjoy the waterfalls though. A nice, fairly easy hike, with beautiful views will bring you to the Kootenai Suspension Bridge. This bouncy but sturdy bridge offers a different perspective of the rapidly flowing river and brings you to other beautiful overlooks along the opposite bank.
Zipline and Adventure Course
If you are looking for adventure a little closer to Glacier National Park, the Glacier Highline is the perfect spot to bring the family. This adventure park offers over 50 different highline and ropes course activities. There are ziplines, a treetop adventure course, rock climbing wall, Tarzan swing, and even an inflatable obstacle course and waterslide.
Whitefish Mountain Resort also offers ziplining, an alpine slide, a treetop adventure course, and even tubing in the summer! For those not quite so thrill-seeking, the resort offers scenic chair lift rides and hiking trails to enjoy, all only one hour from Glacier National Park.
Whitewater Rafting
If you are looking for thrills, try white water rafting along Class II – III rapids on the Flathead River. The Glacier Raft Company offers half, full, and multi-day rafting trips on the scenic Middle and North Fork of the Flathead River. These areas are within the Flathead Wild and Scenic River designation and are jointly managed by Glacier National Park and the Flathead National Forest.
If you aren't sure if you are ready for the thrill of the rapids, there are also scenic float options that let you glide along and appreciate the beautiful scenery without drumming up your adrenaline. Glacier Raft Company is conveniently located right in West Glacier Village, but other rafting companies also operate nearby including Glacier Guides, Montana Raft Company, and Great Northern Resort. Just keep in mind that reservations are required and later in the season, the water may be too low or slow for rafting.
See Wildlife
Many people visit Glacier National Park hoping to see wildlife (just hopefully no close encounters with grizzly bears), which is why you should always be prepared with bear spray and recreate responsibly. However, if you leave Glacier National Park without spotting any wild creatures, don't worry. The Park isn't a zoo and the wild animals wander throughout the state. You may just encounter a bear checking out the picnic area of a town park (true story — happened to us in Big Fork but luckily it was just a black bear.)
I would be surprised if you spent any length of time near Glacier National Park and didn't encounter at least some deer or elk along your drives, which is why you always need to stay alert, especially when driving at night.
However, if you want a near guarantee of spying wildlife, drive two hours south of Glacier National Park to visit the Bison Range. The Bison Range, which has been restored to federal trust ownership for the Confederated Salish and Kootenai Tribes (CSKT), is home to 350 adult bison. The Bison Range is a pay-to-enter, fee-use area that features a visitor center and a 24-mile scenic loop.
Visitors should plan on taking a few hours to drive the one-way loop, but if you have less time, you can drive a lower section of the loop before turning back when it switches to one-way only. In addition to bison, there are also elk, white-tail and mule deer, pronghorn antelope, bighorn sheep and black bear, along with over 200 species of birds in the reserve.
Go Mountain Biking
There are many biking trails near Glacier National Park, including the 10.5 mile paved Gateway-to-Glacier Trail that runs from Hungry Horse to West Glacier and the Whitefish trail for beginning and intermediate mountain bikers. Glacier Guide offers bike rentals for those wishing to bike Going-to-the-Sun Road, including e-bikes, and even provides guided biking trips.
For something more challenging, Whitefish Mountain Resort offers downhill mountain biking with two lifts and over 25 miles of downhill trails from beginner to expert.
With so many things to do near Glacier National Park, you will not get bored. Just pack your bug spray, sun screen, hiking boots, comfy clothes, water bottle and buy some bear spray and get ready for adventure.
Visiting Montana? Read More:
Save this to Pinterest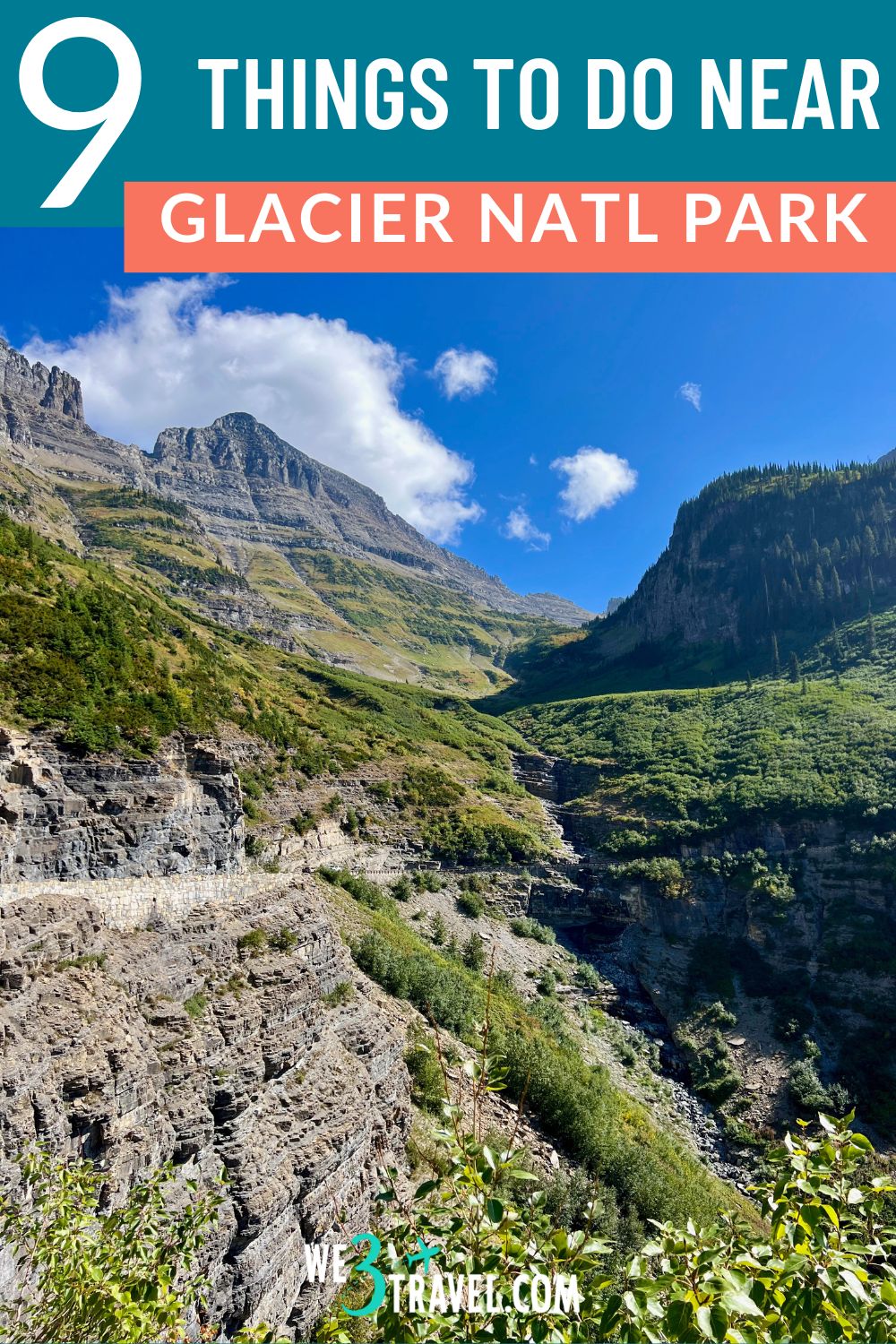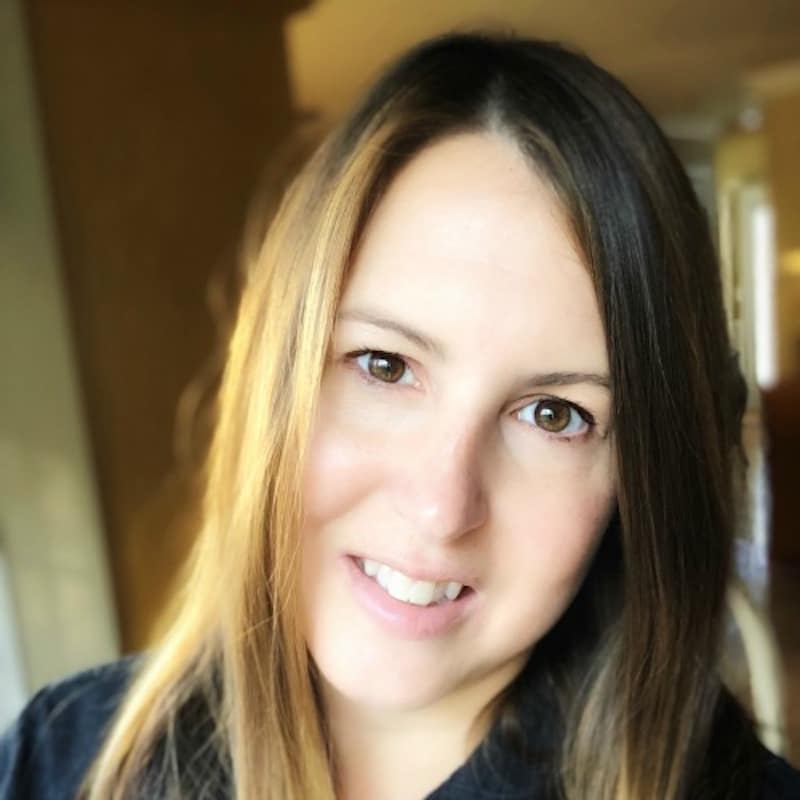 Tamara Gruber is the Founder and Publisher of We3Travel. A former marketing executive and travel advisor, Tamara is an award-winning travel writer and recognized expert in family travel. She is also the publisher of YourTimetoFly and the co-host of the Vacation Mavens travel podcast.