With over 3,500 square miles to cover, it is hard to see all of Yellowstone National Park. Planning a trip to Yellowstone and researching things to see in the park can get a little overwhelming. To help, I've shared what we learned on our trip and the top places that you must see in Yellowstone, whether you are visiting for just a day or have more time to spend.
Everyone has heard of Old Faithful, but what about Upper Geyser Basin? Did you know that there are actually 500 active geysers, 290 waterfalls, and 10,000 thermal features?
And did you know that Yellowstone has its very own "Grand Canyon"? Did you know that Lamar Valley is the best place to find wildlife in Yellowstone? Feeling overwhelmed yet? Let me tell you the things that you can't miss if you have limited time in Yellowstone National Park. You can easily fit all of this into a 3-day Yellowstone itinerary.

10 Things you Must See in Yellowstone
Here are the top 10 things you must see in Yellowstone National Park:
1. West Thumb Geyser Basin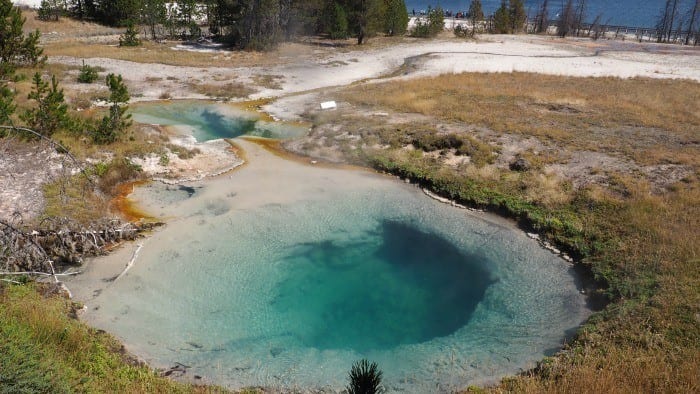 This is one of my favorite areas in Yellowstone. It isn't as crowded as some of the other geyser basins and it is combined with gorgeous views of Yellowstone Lake.
The Abyss Pool may only be 53 feet deep, but it does seem like it could go on forever. I also found the Fishing Cone pretty fascinating. This is where here early visitors used to fish in the lake and then cook the fish in the hot water of the hot spring, right in the same spot!
2. Artist Point
You can either drive and park near the lookout, or you can hike the South Rim Trail along the Yellowstone River to get to Artist Point. From here, you can look up the Grand Canyon of the Yellowstone to see a beautiful view of Lower Falls (one of the best waterfalls in the USA.)
3. Grand Canyon of the Yellowstone
The view from Artist Point is beautiful, but for better views of the 20-mile-long Canyon and the Upper Falls, try a hike along the South Rim Trail or the slightly more precarious North Rim Trail.
You can also do Uncle Tom's Trail, but be prepared for stairs! (My friend Bryanna from Crazy Family Adventure has some advice about this trail.)
4. Hayden Valley
Hayden Valley is located between Canyon Village and Fishing Bridge is the prime area for bison viewing and you may also spot eagles, bears, and even coyotes or wolves.
You will want to also check out my post about where to find wildlife in Yellowstone.
5. Tower Fall
In the Tower-Roosevelt area, the 132-foot Tower Fall is definitely worth a stop. It doesn't take long to visit as there is just a short walk out to an overlook of the falls. However, it is one stop that is often overlooked.
6. Mammoth Hot Springs
The travertine terraces in Mammoth Hot Springs are beautiful and unique and really worth a visit.
But you should also plan on having dinner in the town of Mammoth when the elk come to graze in the town square.
7. Roosevelt Arch
If you are staying up by Mammoth Hot Springs, it is really worth a drive up to the North Entrance to see the historic Roosevelt Arch.
This is the first major entrance to the park and you can just imagine the horse-drawn carriages that used to pass under the famously-inscribed words "For the benefit and enjoyment of the people."
You will also often find pronghorn up by the North Entrance. If you plan to stop here for dinner, just keep in mind that options are pretty limited.
8. Grand Prismatic Spring
One of the most photographed spots in the park, Grand Prismatic Spring in the Midway Geyser Basin is worth the hype…but it is also really crowded so be prepared (and be sure to check out my Yellowstone tips.)
The crowds can really detract from the experience, as there is a narrow boardwalk around the spring. Therefore it is best to go early or late in the day when the crowds are lighter.
9. Old Faithful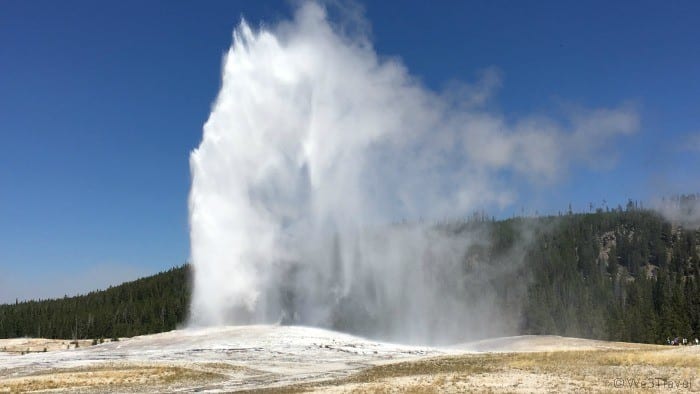 Another crowded spot, but still a must-do in Yellowstone, is the Old Faithful geyser. Old Faithful erupts every 51 to 120 minutes and shoots up about 106 to 180 feet, lasting 1.5 to 5 minutes.
Luckily, there is plenty of space along the rail to wait for the eruption. You can even walk around to the back of the geyser to see the view from the other side. Just keep in mind that the Park Ranger talks will be up front near the Visitor Center.
After you see Old Faithful erupt, check out the historic Old Faithful Inn. This is a great spot for lunch.
10. Norris Geyser Basin
You will get your fill of geothermal features including small geysers (unless you get lucky with a major eruption at Steamboat Geyser), hot springs, and mud pots.
Just don't plan on visiting more than one geyser basin in a day as it can get very repetitive.
These are my favorite things to see in Yellowstone National Park if you just have a couple of days. If you have more time, you can spend time enjoying the hiking trails, making early morning wildlife viewing trips, and maybe even enjoying some horseback riding or other activities.
If you need help planning your Yellowstone Itinerary, my friend Bryanna has a great Yellowstone Guide with 57 pages of stop-by-stop instructions, daily guides, dining recommendations, and insider tips.
While you are in the area, you should also spend a few days in Grand Teton National Park (see this ultimate Grand Teton National Park guide.)
PIN THIS FOR LATER
SaveSaveSaveSaveSaveSaveSaveSave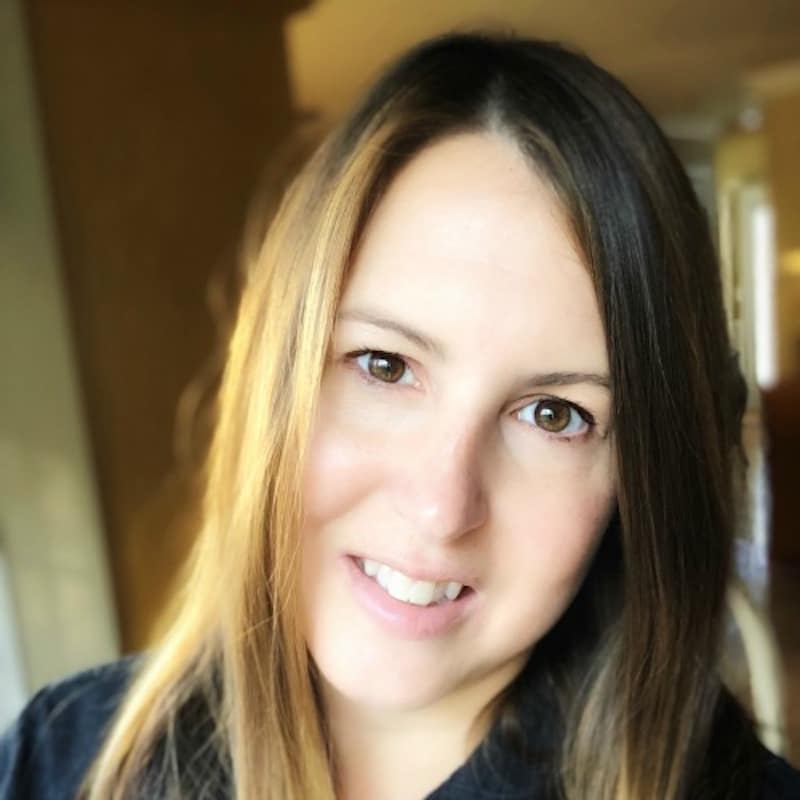 Tamara Gruber is the Founder and Publisher of We3Travel. A former marketing executive and travel advisor, Tamara is an award-winning travel writer and recognized expert in family travel. She is also the publisher of YourTimetoFly and the co-host of the Vacation Mavens travel podcast.