Paris holiday apartments offer visitors the opportunity to "live like a local" on their Paris vacation and enjoy the extra living space not often found in your typical Parisian hotel room. Of course for families, there are also significant cost savings to choosing a vacation rental apartment in Paris versus booking two rooms or a family suite at a Parisian hotel. However, if you prefer a hotel, here are some great Paris hotels for families.
When it comes to choosing a holiday apartment in Paris, there are an overwhelming array of choices. The typical go-to of many travelers, Airbnb, actually isn't usually the best option in City of Lights. Part of this is due to the restrictions the city of Paris puts on Airbnb and rental apartments, which result in less inventory on sites like Airbnb.
But don't fret, there are many other professional, trustworthy apartment rental companies in Paris for visitors that have developed a curated list of verified Paris holiday apartments. In this article, I'm going to walk you through some of the reputable Paris apartment rental companies, as well as some of the things you need to be aware of before renting your Paris apartment.
Tips for Renting a Holiday Apartment in Paris
We have rented apartments on our travels around the world in Rome, Barcelona, Madrid, Vienna, and more. We love having the extra space and privacy, plus having access to a kitchen to prepare breakfast means that we don't need to get up as early and we save money on eating out. Each city has its own quirks that you need to look out for, and Paris is no exemption. This is what we have learned from renting apartments in Paris.
Price Expectations
Compared to other cities, apartment rentals in Paris can still get pretty pricey, especially if you are staying in one of the desirable arrondissements in the center of town (check out my guide to how much an average trip to Paris costs to set your budget.) If you are looking for a centrally-located, two or three-bedroom apartment with desirable amenities, don't be surprised to spend over $500 per night.
Just keep in mind that renting through a rental agency, versus Airbnb or vrbo will cost a little extra. But with that, you get a more curated apartment inventory as well as certain concierge-level services or at least a customer support team that can respond to your needs if something is amiss with the accommodations.
You can certainly save money by staying a bit further out from the city center, but just make sure you find out how far a walk it is to the nearest Metro stations. And when you are comparing rates, be sure to read carefully to see if there are any additional fees for damage waivers, cleaning fees, extra person fees, taxes, or other charges. When compared to hotels, to make an apples-to-apples comparison be sure to research any additional taxes and fees on the hotel side too!
Location Reality
As I described in my step-by-step guide for planning a Paris trip, the central arrondissements are ideal for visitors. These include the 6th, 7th, 3rd, 4th, or even 8th. Expect to find the most on offer in the 7th arrondissement near the Eiffel Tower.
Just be sure to read the location carefully. You will find many listings that use language such as "walking distance to…" or "minutes to the Eiffel Tower…", which can be a little misleading. I also found many listings claiming they were in neighborhoods and showing up in database searches for particular arrondissements when they were actually close to that neighborhood, not in it.
Even if the listing doesn't show the actual address, look at that map they do provide, ask the host for the address, or read the reviews very carefully. Many times you will find that reviewers list restaurants next door or street names. You can then use Google Maps or even better, Google Street View to check out that particular street or neighborhood.
First Floor vs. Ground Floor
As you browse the apartment listings, you will find many "first floor" offerings. Just keep in mind that in Paris, the first floor is not the same as the ground floor that we may expect in the U.S. if we saw a similar description. The first floor in Paris is actually one floor up, above the shops that often occupy the ground floor.
Even if there is a lift (elevator) in the building, that often starts on the first floor. If someone in your party has mobility challenges, you will want to keep in mind that you may need to ascend one level of stairs to reach the first floor or the lift. Also, keep that in mind when it comes to dragging your bags up to the apartment. You may want to contact the host or listing agent to find out exactly how many stairs might be involved.
Elevator vs. Stairs
Speaking of stairs — don't make the assumption that just because the flat is on the third floor that there is an elevator or lift. Walk-ups are not at all uncommon so be sure to read the description carefully and if you choose to book a walk-up, pack light! You may not mind running up and down the stairs when you are going in and out throughout the day, but hauling a heavy bag up the stairs is another story.
You may also want to inquire if the lift is running around the clock. I recently stayed in a fourth-floor apartment in Lisbon and had to leave very early in the morning for a flight. I was a little dismayed to find that the lift was turned off and I need to carry my massive bag down four flights of stairs (without making noise and disturbing other tenants!)
When a Bathroom doesn't have a Toilet
In Paris apartments, it is not unusual for a bathroom to have a shower or bath but no toilet. Likewise, the toilet or half-bath as we think of it in the U.S. might be in the hallway or near the door, not near the bedroom. Read the listings very carefully and look at floor plans if available.
Just because it says it has two bathrooms doesn't mean that there are two toilets. If you are sharing with another family or couple, it could get a little awkward as you try to work out bathroom time.
Check the Bed Size
Throughout Europe, you need to be aware of the differences in bed sizes and look carefully at the listings, especially if you really prefer king-size beds. A European "double" bed is either one bed around 140 cm or two single beds pushed together with a single sheet over both. This is between a U.S. double bed and a U.S. queen-size bed. Look carefully at the bed descriptions and sizes for each room.
Air Conditioning or Fans?
Many Paris apartments are not equipped with central air conditioning. Some have been outfitted with in-room air conditioning, but those may be just in one or more bedrooms and not each room of the apartment. If your stay in Paris is going to be in the summer, you need to be prepared for the heat waves that Europe has seen in recent years.
Read the description closely to see what air conditioning, if any, is offered. If AC is not available, do they offer fans? Go back and read reviews from the summer months and see if guests have complained about the temperature.
Minimum Stay Required
Many rental agencies require a stay of a minimum number of nights, often seven nights but usually at least five nights. This is particularly true in the high season. If you are only visiting Paris for a short stay, you may be better off at a hotel. If you are planning a long stay in Paris, be sure to check out my five days in Paris itinerary.
Cancellation Policy
One of the lessons that I learned the hard way is that rental agencies have fairly stringent cancellation policies. Unlike hotels where you can often cancel 72-24 hours before arrival if you booked a refundable rate, rental agencies may have up to a 60-day cancellation policy.
Many rental agencies require payment in full up to 90 days prior to arrival so you also need to budget appropriately if you were planning on "funding" your vacation when you took the trip or when the credit card bill was due a month later. Be sure to read the cancellation policy closely and consider purchasing travel insurance.
Check in Time
The other downfall of renting an apartment versus a hotel is that, while both offer an afternoon check-in time, at least at a hotel you can leave your luggage with the bellhop and go out and explore the city.
With an apartment rental, you will need to seek out other arrangements. Some rental agencies may allow you to drop your bags at their office for storage, or you may need to look into storage options like Nanny Bags. If you want to get into your apartment right away, consider booking it for the night before and setting up a morning check-in time. It will cost more but it may be worth it!
Know Your Check in Procedures
If you are arriving on an overnight flight from the U.S., it will typically take you two hours from the time you land to the time you would arrive at the apartment. This takes into account customs and immigration, baggage retrieval, and transit time.
Be sure to schedule your check-in time accordingly and always bring the number of your contact with you. You will need to call them when you are en-route, or have your driver call for you if using a car service. Make sure you review your check-in procedures prior to arrival.
Carefully Review Pictures and Reviews
I can't stress enough the importance of reading the fine print very carefully (is it really a kitchenette or a kitchenette? what is the actual square footage? etc.) and going through the reviews with a fine-tooth comb looking for any red flags (you can see some other tips I have on vacation rentals in general.) As with any apartment rental, it is important to review the pictures and read the reviews with a critical eye. The pictures are designed to show the property under the best lighting and angles. It may look large in photos but the square footage might tell another story.
I won't rent an apartment that doesn't have at least a handful of reviews. I particularly look for complaints about noise, cleanliness, light, water pressure, wifi, bed comfort, neighborhood, and other amenities and features that are important to me and my family.
Paris Holiday Apartment Rental Companies
So now that you know what to look for in a Paris apartment rental listing, let's talk about a few good resources for finding quality apartments so you can fulfill your dreams of feeling like a "real Parisian." Most of these offer curated and vetted portfolios of vacation apartments, as well as offer personalized service in helping match you with a property and greeting you, and showing you the features of the apartment when you arrive. Trust me, it is much easier to have someone show you how to operate the washing machine than breaking it and trapping your wet clothes inside (true story.)
1. Paris Perfect
Paris Perfect isn't cheap, but they have a well-curated inventory of beautifully-designed apartments. Many are in the 7th arrondissement, but you can find a few bargains in other neighborhoods as well. As part of their service, Paris Perfect also provides detailed neighborhood guides and Paris information to help you plan your trip. For an additional fee, they can also arrange tours and airport transfers.
I really love the quality of its apartment portfolio, as well as the personalized service and helpful information provided. What I don't love is the cancellation policy.
2. Kid & Coe
If you are looking for family-friendly apartment rentals, especially for younger kids, Kid & Coe has an inventory of 50 properties in Paris. Select properties have been personally visited and reviewed by someone on the team and many rentals include fun features like bunk beds, cribs, and toys.
These apartments make traveling with babies and toddlers so much easier if you don't have to worry about traveling with all your gear. Kid & Co also has partners to offer concierge services, baby equipment rental, and itinerary development to make family travel so much easier.
3. GlamaParis
GlamaParis was first recommended to me years ago by friends that had a great experience renting with them on a trip to Paris. They offer a wide range of properties at different price points and neighborhoods, with most in the Saint Germain des Près and the Louvre areas.
The company has been around for over twelve years and offers personalized service including an in-person greeter to show you the apartment upon arrival and assistance if you need help during your stay.
4. Haven In
Haven In offers apartment and villa rentals throughout France, including a wide selection in Paris. I used this company when I was a travel advisor and needed to book families in villas in Provence and its apartment selection caters to the same audience of luxury family travelers.
A member of the American, multi-lingual team of travel advisers has personally visited and selected every apartment and villa represented on the Haven In website and can help you find the right property match for the size of your travel party and your rental wish list. Many of its properties are in Le Marais or St Germain neighborhoods, perfect for a local feel. A greeter welcomes each guest and lives close by to help troubleshoot, problem-solve or offer recommendations.
5. Paris for Rent
San Francisco-based Paris For Rent offers a handpicked selection of short-term rentals, but also has an inventory available for longer-term rentals. There is a wide range of affordable choices and the site is a little less service and luxury-driven, although you will find "collections" for various types of travelers that might help you narrow down your choices.
6. Plum Guide
Plum Guide offers vacation homes around the world, including hundreds in Paris. Plum Guide critics visit and review every home, and only one in 100 pass their 150 check test. I think Plum Guide is fantastic for finding unique homes, especially ones that can accommodate larger groups or families.
7. One Fine Stay
I've used One Fine Stay in both London and Paris. During the pandemic, they closed the Paris arm but it is reopening in 2022. One Fine Stay has handpicked its portfolio, which tends to run on the luxury end of the market. There is personalized assistance in finding a property, and 24×7 support during your stay.
One Fine Stay is part of Accor, a French hospitality brand that owns hotels, resorts, and vacation properties. It is possible to use rewards points to stay at One Fine Stay properties so that is something to consider if you have ways of earning Accor points.
Optional: vrbo or Airbnb
Of course, there is always vrbo or Airbnb. As I mentioned, there isn't as much inventory on Airbnb in Paris as you will find in other cities and many of the listings are for outer arrondissements so that is something to keep an eye on.
We have had a good experience with vrbo in the past but you do need to read reviews closely and realize that you are not going to get the same level of high-touch service as you would through one of the booking agencies. You can use my affiliate link to find Paris apartment rentals on vrbo.
Have you used one of these rental agencies in Paris or have any tips to add? I would love to hear about your experience.
Visiting France?
You may also want to read some of my other articles including:
Save this on Pinterest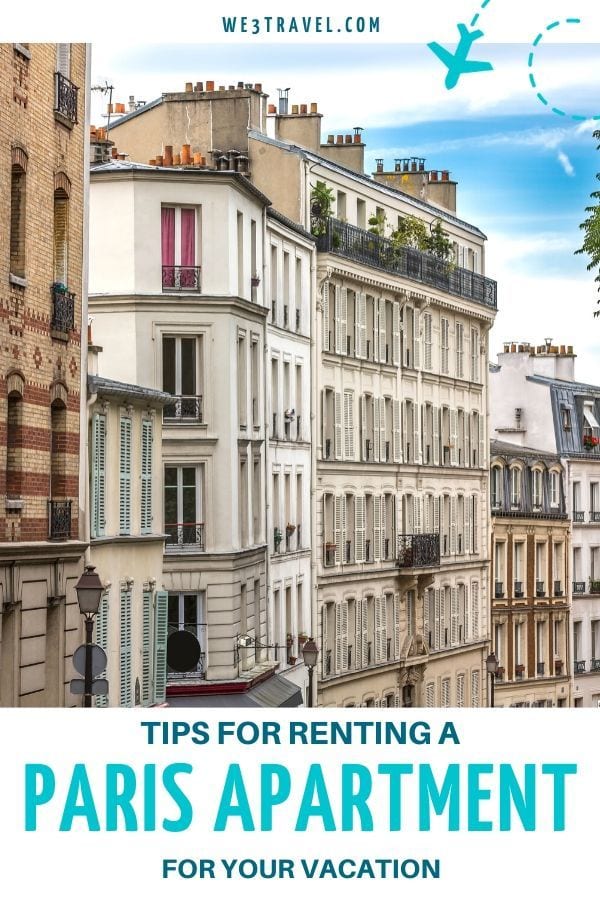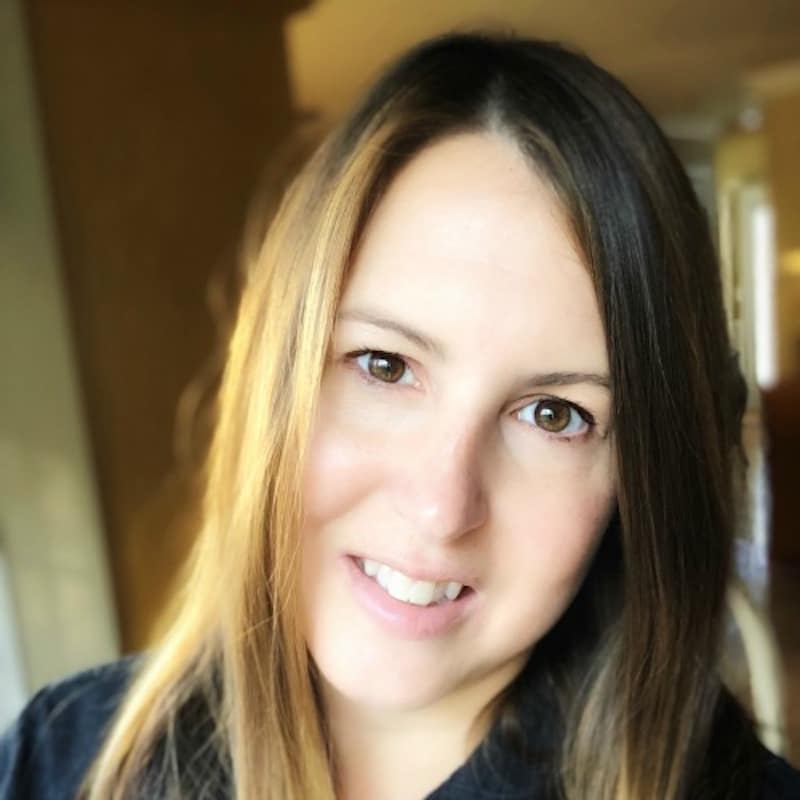 Tamara Gruber is the Founder and Publisher of We3Travel. A former marketing executive and travel advisor, Tamara is an award-winning travel writer and recognized expert in family travel. She is also the publisher of YourTimetoFly and the co-host of the Vacation Mavens travel podcast.