Planning a trip to Paris, especially if it is your first visit to the City of Light, requires a lot of research and careful attention to detail. After all, it would be a huge disappointment to show up to the Louvre only to find that the museum is closed, or that you don't have the timed-entry tickets you need. Likewise, no one wants to spend three hours waiting in line for the opportunity to ascend the Eiffel Tower. These trip mishaps, among others, can be avoided with a good Paris trip planner.
Sure you can hire a travel advisor to do it for you, but with a little guidance, we can point you in the right direction and give you the tools you need to plan an amazing trip to Paris! Luckily my past experience as a travel agent building itineraries for families and developing relationships with local suppliers put me in a good position to plan my own trip this spring. And regular readers know that I'm a bit obsessive when it comes to research and trip planning.
So I figured why not share my Paris trip planning process with you, along with an easy-to-follow timeline and handy downloadable Paris trip checklist [see below].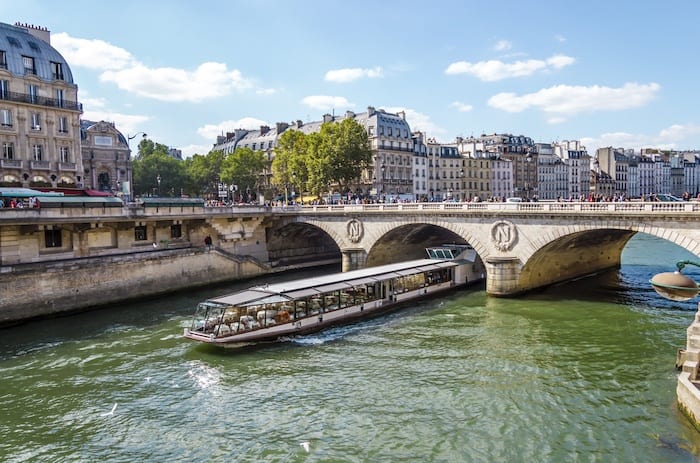 Your Guide to Planning a Trip to Paris
Note: This post contains affiliate links. If you click a link and make a purchase, we may receive a small commission at no cost to you. Please see our disclosure policy for more information. All opinions are my own.
When Should you Start Planning?
How early should you start planning a trip to Paris? If you are visiting Paris during high season, I would recommend that you start planning at least six months in advance to find the cheapest airfare and the best hotel rates. This is especially true if you are visiting with a family and require a family room or suite and want to stay in a centrally located hotel or apartment.
Luckily Paris is a big enough city that it isn't impossible to plan a last minute trip, you just need to be a bit more flexible on your budget and expectations. Ideally you will start planning a trip to Paris at least three months in advance, before prime tickets to the Eiffel Tower or the Louvre have been sold out.
How Long Should you Spend in Paris?
If this is your first trip to Paris, I would recommend a minimum of five days, including your arrival day. Ideally you would spend a week and have more downtime, plus time for a day trip from Paris, but you may also want to include a visit to a neighboring city like London or Amsterdam to round out your stay, or some time in the South of France.
Step 1: Establish your Paris Vacation Budget
This article is brought to you in part by Allianz Travel as part of a paid partnership. All opinions are my own.
Before you even get too far into planning your Paris trip, you need to figure out your Paris vacation budget so that you don't get sticker shock when you start looking at the cost of hotels or apartment rentals.
Keep in mind that hotel rooms in Paris aren't large and families will need a large suite or two rooms. Many times, they are better off with an apartment rental. Unfortunately there are not a lot of great Airbnb options in Paris due to crackdowns, at least not in the central Arrondissement.
I'm working on a guide to Paris apartment rentals but you can start by looking at options on VRBO.
We have broken down what an average family trip to Paris costs in a separate post that provides an excellent guide for airfare, accommodations, activities, meals, and transportation. Use this as a guideline when determining your budget, based on your own travel style and party size.
I would strongly encourage you to invest in travel insurance for your trip to cover trip cancellation, trip interruption, baggage loss or theft, and medical emergencies. As frequent travelers, we invest in an annual plan but I would highly recommend the Allianz One Trip Prime Plan for most travelers. In full disclosure I'm an Allianz Ambassador but I purchased their insurance long before we established a partnership.
Step 2: Research and Book Airfare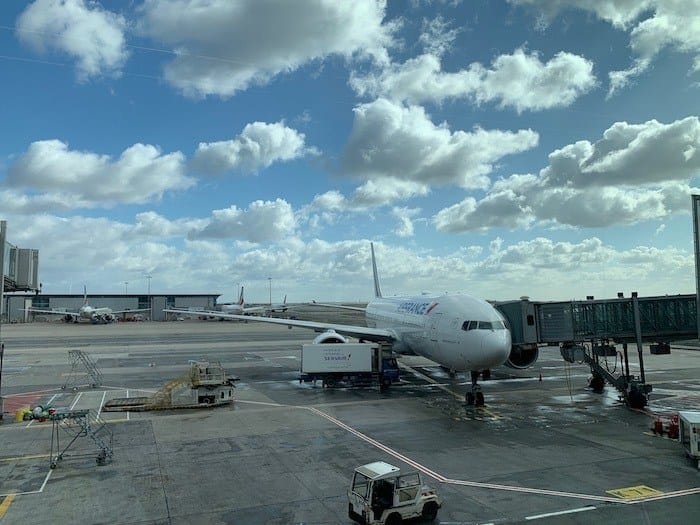 For international flights, I try to book about six months before my trip, especially if I'm trying to use airline points or miles as those seats disappear quickly. Once you have your vacation dates in mind, I would recommend setting an alert using an app like Hopper, signing up for membership for a flight fare sale alert service like Dollar Flight Club, or joining a site like FlyLine, which offers wholesale fares and virtually interlining to bring you the best flight deals.
Receive Low Fare Alerts for Flights with Airfarewatchdog
Step 3: Figure out Where to Stay in Paris
Paris is divided into 20 arrondissements or neighborhoods. The inner circle, or those closest to the center of the city's main attractions, are the lower numbers. There is a lot of discussion of the best places to stay in Paris and the best fit for you may depend on your travel style and comfort walking and taking the Metro.
However, it is frequently recommended that first-time visitors stay in the 6th Arrondissement, or the Saint Germain des Pres neighborhood. This posh neighborhood is very popular, and can also get pretty pricey. If you are looking for a bargain, you can stay further out or try the 3rd or 4th Arrondissment on the Right Bank, the Le Marais neighborhood.
If you are looking for an apartment, you will find the most inventory in the 7th Arrondissement, near the Eiffel Tower. And if you are looking for the luxury hotels and designer shopping, the classic 8th Arrondissement, home to the Champs-Élysées, is where to look, although this might feel too touristy for those looking for a more "authentic" neighborhood.
Whichever neighborhood you pick, it helps to book early, approximately three to six months in advance. I'm working on a guide for renting an apartment in Paris, but for now, here are a few recommended hotels:
Step 4: Develop your Paris Itinerary
Now comes the heavy lifting! It helps if you start researching your trip a few months before by browsing Pinterest, checking out blogs, and watching YouTube videos. You can even pick up a guide book for a good overview of what there is to do.
Talk to your travel companions and start whittling down a list of your must dos! Keep in mind that there are so many things to do in Paris that you simply can't fit it all into one trip. And the easiest path to a miserable trip is overscheduling.
You also don't want your trip to be only museums in Paris. Give yourselves time to sit in a cafe, walk through the gardens, stroll along the Seine, and maybe participate in an activity like a macaron making class, perfume making, or a painting workshop. You may even want to take a food tour to experience some of Paris' amazing cuisine.
Consider whether or not you would like to add a day trip to your itinerary. If you have more than five days in Paris, you can easily add in a day trip to Versailles, Normandy, or wine tasting in the Champagne region. (Save 5% when you book with the Tour Guy using my referral links.)
Check museum opening times
The first thing to do is to look at the major attractions you want to see and make a note of when they are open. In Paris, major museums are closed on certain days and you need to work your itinerary around that. While you are researching this information, make a note of about how long you should expect to spend at each attraction so that you don't overcrowd your days.
Here are some examples for top attractions in Paris:
Musee d'Orsay – closed on Mondays, open late on Thursdays
Musée Rodin – closed on Mondays
Palace of Versailles – closed on Mondays
Louvre Museum – closed on Tuesdays, open late on Wednesdays
Pompidou Centre – closed on Tuesdays
Musée de l'Orangerie – closed on Tuesdays
Map out your days
One of my top tricks for planning our trips involves Google Maps. I will open a Google Map and search for each attraction that I want to visit. Then I will "star" or save each place so that when I zoom out and look at the map, I start to see a visualization of the different places that I want to go.
This allows me to group together certain attractions that I can do on the same day, and my itinerary starts to take shape. I also like to map out how long it takes to either walk from place to place or take public transportation / Uber.
Understanding the proximity between different attractions and when these attractions are open will help you begin to plan out your days. I will soon be sharing our full 5 days in Paris itinerary if you just want to borrow from that example.
If you really want to get fancy, you can use Google My Maps to create a custom map for your day.
Step 5: Book Tickets and Tours
As you are researching what places you want to see, you may also want to think about how you want to see them. Sure it is possible to explore all of Paris on your own, but will you get more out of it by taking a tour?
Some of the tours that you may want to consider would be:
Louvre Tour – the Louvre is huge and impossible to explore it all on one visit. Why not tour it with an art historian that can not only explain what you are looking at, but also know how to navigate the massive museum so that you see the highlights and avoid crowds as much as possible. We booked an evening tour of the Louvre with Take Walks to see Mona Lisa at the quietest time.
Food Tour – a food tour is a great way to explore a neighborhood in a new city and experience the local cuisine in a way that you wouldn't find on your own. We booked a food tour of the Le Marais neighborhood with Devour Tours.
Eiffel Tower – you can buy tickets on your own for the Eiffel Tower but if they are either sold out or you want to learn more about the history behind the Tower, you may want to consider a tour. We booked a combo evening tour that included a river cruise with a glass of champagne and an Eiffel Tower tour with The Tour Guy. (you'll receive 5% off when you book through this link)
Ile de Citê – even though Notre Dame is still under repair, there is much history to explore and learn on the Ile de Citê. We booked a walking tour with LivTours that included skip-the-line access to Saint Chapelle. Right now this can only be booked through a travel agent but if you are interested let me know and I can hook you up.
Paris Museum Pass
If you decide to go it on your own, there is still some planning to do. If you plan on visiting many museums, you will likely benefit from investing in a Paris Museum Pass (note: this is different than the Paris Pass.)
The Paris Museum Pass provides you with entrance to over 50 museums and monuments in the Paris area, and allows you to skip the ticket lines. The Paris Museum Pass (PMP) is available in 2, 4, or 6 day options, and are valid for subsequent days after the first activation. You can purchase the PMP online and pay to have it shipped via DHL to your home, or you can wait until you arrive in Paris and pick it up at the airport or at other locations around town.
Louvre Tickets
Even if you have the Paris Museum Pass, you now still need a timed-entry ticket to enter the Louvre, unless you are taking a tour. If you have a Paris Museum Pass, you can book an entrance time without having to pay for the ticket IF you have the serial number on your Pass. This means if you want to book before you arrive, you either have to pay to have your Pass shipped to your home OR you have to buy tickets to the Louvre.
If you do not have a Paris Museum Pass, you can purchase individual, timed-entry tickets to the Louvre online.
Catacombs Tickets
If you plan on visiting the Catacombs, it is also HIGHLY recommend that you purchase skip-the-line tickets in advance. It isn't uncommon to find two to three-hour waits to enter the Catacombs during high season.
Eiffel Tower Tickets
Tickets to the Eiffel Tower is another thing that you need to do in advance. Tickets typically go on sell 60-90 days before the date of your visit. It isn't always exact so you need to keep checking to see when ticket sales open up for your dates. Tickets do sell out, especially during prime season, so you need to do this in advance.
Decide ahead of time if you want to purchase tickets to the second platform only, or if you want to go all the way to the top. If tickets aren't available, you can either buy them through a third-party provider, or try to get same-day tickets when you are there. Same day tickets are available while supplies last until three hours before the visit time for lift tickets, or last minute if you are willing to walk up the stairs and only want to go to the second floor.
Other Attractions
To save time waiting in long lines, you can also book at timed-entry ticket to go to the top of the Arc de Triomphe. And if you don't have a Paris Museum Pass, you can purchase skip the line tickets for attractions like the Musee d'Orsay, Musée de l'Orangerie, and the Palais Garnier opera house if time is of the essence.
One more ticket you need to book in advance is for L'Atelier des Lumieres. They do not sell tickets at the door and you need a timed-entry ticket to get into this very cool digital art gallery.
Step 6: Arrange Transportation
Paris is known for its strikes, particularly transportation strikes. While you can certainly take the train or bus from the airport into the center of Paris, you may want to consider booking a car transfer in advance — just in case! Particularly if there is also a taxi strike because then finding an Uber is going to be a nightmare. Strikes are another good reason to stay in a central location, so that you can walk if the Metro isn't running and cabs or Ubers aren't available.
If you are staying out in Montemarte or one of the further Arrondissement, you will be spending a lot of time on the Metro and you may want to consider purchasing a pass. Different options are available depending on when you arrive and how long you are staying. You can purchase the Navigo Decouverte pass at the airport or train stations, but make sure you bring along a passport size photo or you'll need to use one of the photo booths to take one.
If you will be taking a regional train to another city or country, make sure you reserve your tickets and seats in advance. European train routes typically open up for ticketing about 90 days prior to departure. I typically use Rail Europe to book train tickets for Europe as it allows you to see all the different train line options.
Step 7: Make Dining Reservations
Like when visiting any big city, you are going to be happier if you plan your dining, at least as much as possible, in advance. This is especially true if you hope to indulge in a meal at a Michelin-starred restaurant as these can be tough to even get a reservation for! Being hangry is a recipe for disaster when it comes to bursting the chill vacation mood.
With a little advance planning that can be avoided. Just keep in mind that in France, lunch typically runs from 12-2 pm. Don't be surprised to walk in at 1:30 and be turned away. Plan you day accordingly or settle for dining at a cafe.
Dinner hour typically begins around 7-7:30 pm through 10 or 11 pm. But again, this is to give time to enjoy the meal, not to arrive at 10:30. Reservations for dinner are highly recommended if you don't want to spend extra time walking here and there looking for an available restaurant that meets your tastes. I would recommend booking fine dining restaurants at least a month in advance and you can book your other dining a couple of weeks before you depart.
Luckily many restaurants accept online reservations through their website or through The Fork (the French version of Open Table.) Don't be surprised if you are required to leave a credit card with a hefty cancellation fee for fine dining establishments.
There are plenty of wonderful food options to choose from in Paris but if you need a little help guiding your selection, I typically turn to one of the following:
Step 8: Final preparations
We have made it to the final one to two weeks before your departure! Hooray, the trip is almost here but there is still so much to be done. Since you are traveling to Paris, I would recommend signing up for the U.S. State Department's Smart Traveler Enrollment Program (STEP). This lets the State Department know that you will be in France and they can get in touch with you via text or phone if there is an urgent event that impacts U.S. travelers (e.g. a terrorist attack, pandemic, strikes, etc.)
Money matters
Next it is time to take care of money matters. I usually recommend going to your local bank to request Euro before you depart. Many times it takes 3-5 business days to get delivered. I typically withdraw 300-500 Euros and if I need more, I visit a local ATM. It pays to know in advance if your bank is affiliated with any French banks to avoid extra fees. Be sure to request denominations 50 Euro and under otherwise you may have trouble getting change.
You should also contact your credit card company to let them know that you will be traveling overseas so they don't put a block on your card. (See my favorite credit cards for travel — be sure to use one that doesn't charge international transaction fees!)
Communication concerns
Before you depart, figure out how you are going to communicate from abroad. Many wireless companies now offer affordable international calling or data plans. For example, with Verizon I pay $10 per day (only on days that I use it) for wireless data and the data I use counts against the same limits I have at home. If you haven't used this plan before, you do need to activate it before you leave. We usually keep one phone turned on when needed and otherwise use WiFi.
It is also a good time to download any apps that you might need while you are in Paris, as well as any movies or entertainment you want for your offline travels. A few apps I would recommend include:
Uber – widely available in Paris
Google Maps – download a Paris map for offline access
Google Translate – very helpful when perusing menus or asking for help
Airline app – for connection/gate information, mobile check in and boarding passes, and entertainment options
XE Currency – for currency conversion
Travel phrase book – I use Fodor's Travel Phrases, French version
The Fork – for making and changing dining reservations on the fly
TravelSmart from Allianz Travel – for travel emergencies
Next Stop Paris from RATP – build itineraries, offline maps, tickets, and more
Oui.Sncf – if you are traveling around France by train
Paris Metro – navigate the Paris Metro
Voice Map – purchase and download Paris audio walking tours from Join Us in France
Button up the details
Before you leave, print out multiple copies of your itinerary and store them in separate places. I also like to email copies to trusted friends and save a version in the Cloud (Dropbox, Google Drive, etc.) so that I can access it if my paper copy gets lost. Also make sure to print out and organize any tickets or vouchers that are required for your entrances or tours.
While you are at it, take a picture of everyone's Passport and make sure those are stored on your phone and in the secure Cloud. Print out a copy to carry with you so you don't need to carry originals with you when out and about (leave those in the hotel safe.)
Before you start packing, double check that you have your seat assignments and your seats haven't been reshuffled since booking. At that time you can make sure everyone's passport info, Known Traveler Numbers, and frequent flier numbers are all added to your flight record so that check in is simple and easy.
Make sure everything is prepared at home by arranging pet or house sitting, stopping your mail or deliveries, setting the thermostat to a low and steady temperature, and setting any timers for your lights or smart home devices.
Download your Paris Trip Planning Checklist
Ready to get started? Download and print this ready-made checklist timeline for planning your trip to Paris.
Download your Paris Vacation Countdown Checklist Here
Now all you have left to do is pack, but that is the subject of another post! We wish you an amazing trip in Paris. Tell us all about it in the comments below.
PIN THIS FOR LATER