We just got back from one week in London and, as you can imagine from a travel planner, I spent a lot of time thinking about our London itinerary before we left. One thing that always surprises me about planning a trip to London is just how much there is to do in the city. 7 days in London seems like a long time, but you will be surprised by how quickly your time fills up.
With a week in London, you will have enough time to hit all of the highlights, but you need to be smart about how you organize your time. Based on our own trip, and my experience planning multiple London trips for other families, I've put together this London itinerary as your very own cheat sheet to planning an awesome trip.
Wondering how much a trip to London costs? Check out my London trip budget guide.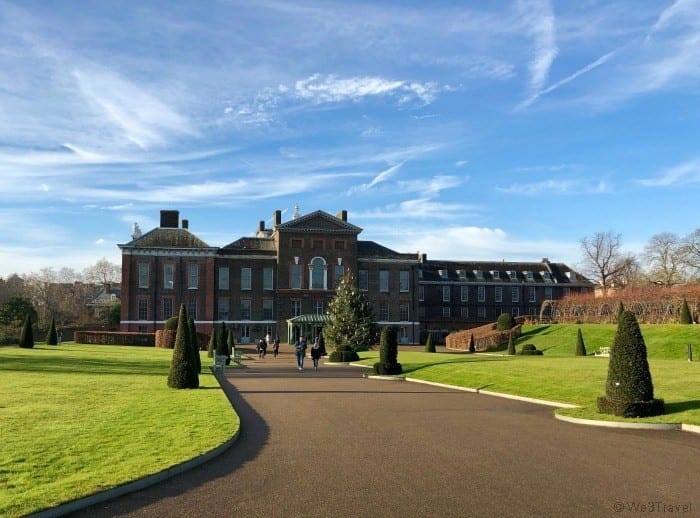 London Itinerary: How to do London in 7 Days
Note: This post contains affiliate links. If you click and make a purchase, I may receive a small commission at no cost to you.
Day One – Arrival
If you are coming from the United States, you will likely arrive pretty early and have a lot of time to kill on not much sleep before you are able to check into your hotel. Ideally, you can book a room for the night before to ensure early check in. (See the top family-friendly hotels in London on TripAdvisor.)
If you do need to kill some time, a hop on hop off bus tour is a good way to get a sense of the city without expending too much energy.
You can also spend some time relaxing in Hyde Park. In nice weather, you can rent a pedal boat on the Serpentine. Young children will love the Princess Diana Memorial Playground, or you can take a tour of Kensington Palace and Kensington Gardens.
We loved staying at the Royal Garden Hotel, just steps away from Kensington Palace. We spent our time until our room was ready by taking in the Princess Diana exhibit at Kensington Palace. That night we took advantage of the hotel's food and flicks package to watch a movie and order up a room service buffet of fun treats.
Whatever you do, don't overdo it on your first day because you want to save your energy for the rest of the trip.
Day Two – Royal London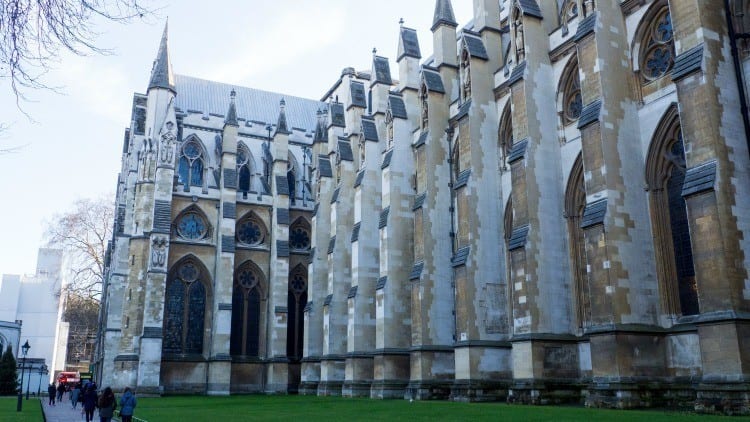 If you start your day early, you can fit in many of London's most recognizable attractions for a big "wow" factor on your first full day. Start off at Westminster Abbey, the burial spot for many of England's most famous authors, poets, and royalty. If you aren't taking a formal tour, at least rent an audio guide so you can understand what you are looking at.
Depending on how much time you spend in Westminster Abbey (allot at least one hour) and when you started, you may be able to catch the Royal Horse Guard Parade.
This can be a nice alternative or complement to the more well-known Changing of the Guard (and it is much easier to get a better viewing spot.)
The Horse Guards leave Hyde Park Barracks at 10:28 weekdays and 9:28 on Sundays to ride to Horse Guards Parade via Hyde Park Corner, Constitution Hill and The Mall on their way to the guard change ceremony.
The ceremony lasts about half an hour. Just be sure to check the schedules in advance as they can vary by season and depending on any royal appearances.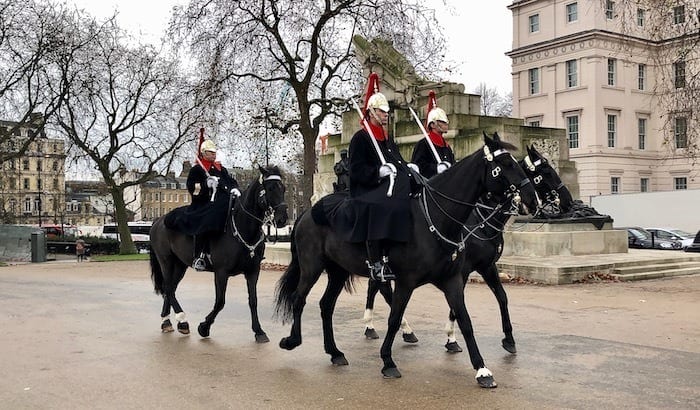 From there, walk down to the River Thames for a boat trip down to the Tower of London. The London Pass will get you into Westminster Abbey, the Tower of London, and includes a Thames River Cruise.
Or, you can take a faster water taxi using your Oyster Card. An Oyster Card is a transportation pass for the Underground Metro. You can get a Visitor Pass and load it up depending on how much you think you will use the Tube during your stay.
I would highly recommend a tour of the Tower of London. I know the first time I visited, we mainly went to see the Crown Jewels and nothing else really stuck with me, but there is so much history there to soak up.
You can always take one of the public Beefeater Tours, but you may end up with a group of 40 people. We saw those around the grounds and I imagine it would be very hard to hear and see in a group that large, let alone ask questions.
What we did was take a half-day tour that included Westminster Abbey and the Tower of London, which worked out great.
If you are visiting London around Christmas, like we did, you can expect really long lines to get in. Luckily Eve is a pro at navigating lines getting you fast tracked.
If you need lunch beforehand, take a walk over to Leadenhall Market. There is also a small cafe on-site that serves meat pies and small snacks.
After spending a couple of hours exploring the Tower of London, I would recommend walking across the Tower Bridge and visiting the Tower Bridge Exhibition (also part of the London Pass.)
This is the only way to experience the Glass Floor and the views from the top of the Tower Bridge. You can also go into the engine rooms and see the engineering magic behind this landmark.
Day Three – City of London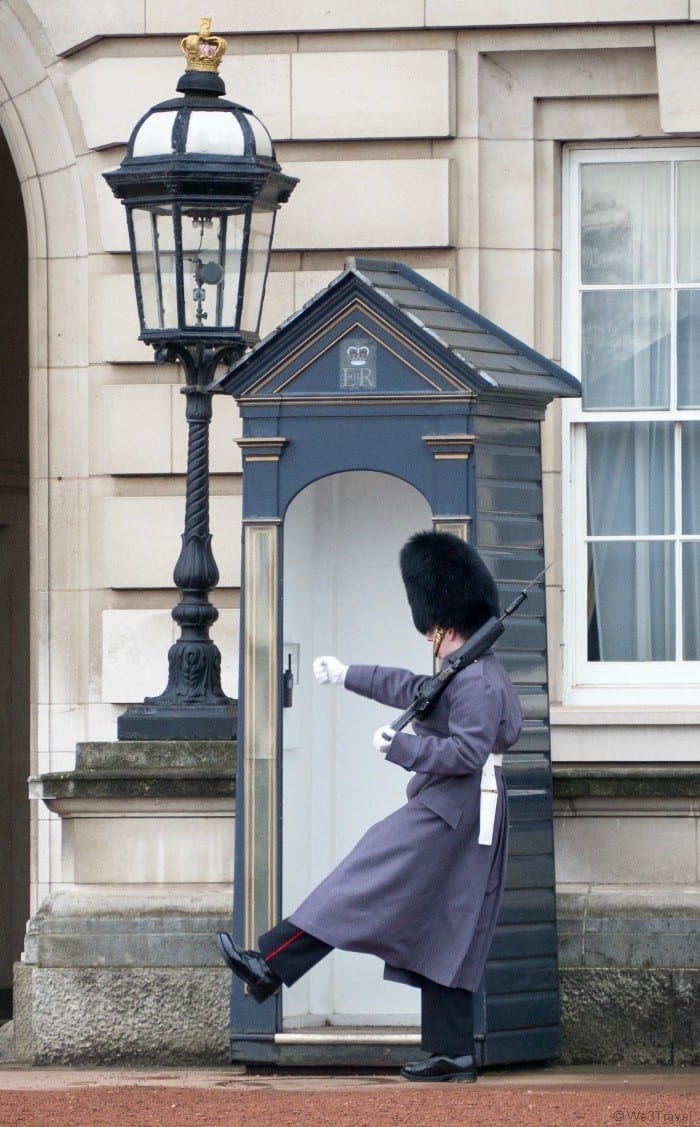 If you didn't catch the Horse Guard Parade yesterday, make sure you get to Buckingham Palace early for the Changing of the Guard ceremony. Be sure to plan ahead and check the schedule, especially if you are visiting in the winter as the ceremony doesn't happen every day in the winter.
If the ceremony is taking place at 11am, I would recommend arriving at the Palace NO LATER than 10:30 am (10:15 or even 10 am would be better to get primo spots by the fence.) Expect big crowds so keep an eye on your children and your purses/bags.
You may want to bring a selfie stick to take pictures above the crowds. You can also gather by the monument across from the palace and still get a good view of the guards as they march in.
After the parade, walk through the Mall over to Trafalgar Square. It is always fun to pose with the lions in front of Nelson's Column. You can also stop into the National Gallery in the Square (admission is free!)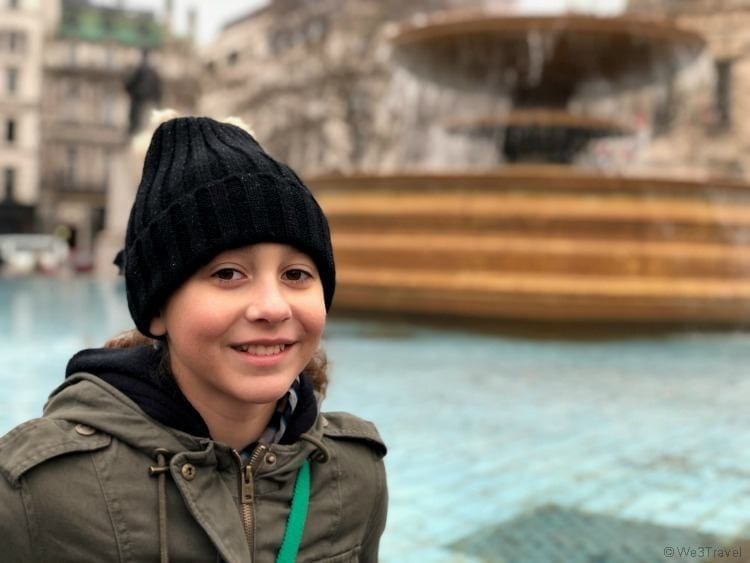 From here, walk through Leicester Square (you may want to check out the giant Lego Store) and over to Covent Garden for lunch and some shopping. Try Chez Antionette for fresh soup, tartine, and charcuterie or make a reservation at Dishoom for some excellent Indian food.
If you aren't too tired, continue on to St. Paul's Cathedral (entrance is included in the London Pass.) You can even climb to the top of the Dome of views over London.
Day Four – South Bank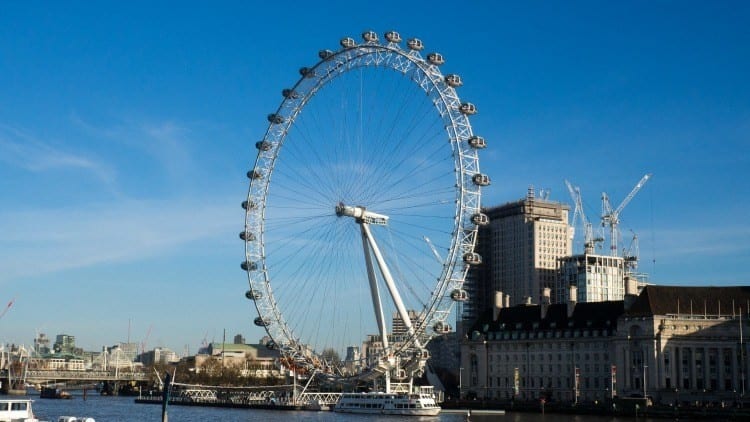 Start your day at either Westminster or Waterloo station and get some good views from the South Bank side of the Westminster Bridge of Big Ben and the Houses of Parliament.
Just keep in mind that the clock tower (Big Ben is the actually bell that resides inside) is being renovated and will be under scaffolding for the next four years. Only one side of the clock face is visible and it is on the Parliament side.
After catching your photo opportunity, head over to the London Eye. I'd highly recommend booking in advance so you can skip the line when you arrive.
If you don't want to worry about arriving at a certain time, you can always buy a Flex ticket that lets you skip the line at any point during the day that you reserved.
This could be a good idea to give you more flexibility to work around the weather. When we visited we booked a timed-entry ticket and it was great to skip the line, but there wasn't a very big line anyway because it was rainy. The rain definitely impeded our views from the top, but it was still a fun experience.
Stop for lunch at Black & Blue near Waterloo or Swan at Shakepeare's Globe. If you can continue to walk along the waterfront, you will pass the Millennium Bridge and arrive at Shakespeare's Globe.
You can stop in for a tour of this reconstructed theater (included in the London Pass) or visit the Tate Modern museum.
End your exploration of the South Bank at the fantastic Borough Market. Just make sure you save some room after lunch to sample some of the tasty food stalls and shops.
There are also plenty of other things to do on the South Bank, but some are really touristy (e.g. SEA Life Aquarium) and these will give you a more authentic experience.
Day Five – Museums and more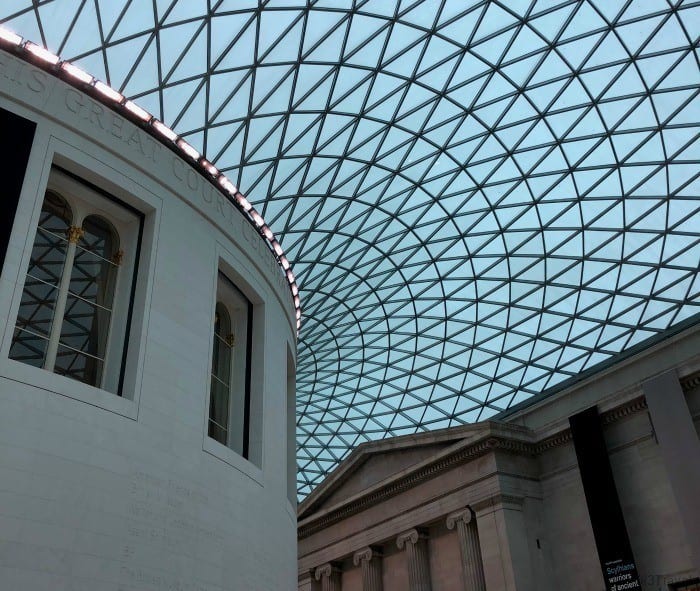 There are many museums in London but one that you can't miss is the immense British Museum. There are eight million artifacts to see, so it is best to explore the museum with a guide.
I HIGHLY recommend hiring a private guide like Lawrence Owens, Archeologist and History Professor and all-around cool guy. He knows just how to talk to kids to make history fascinating and teaches how to interpret artifacts to tell the stories of ancient civilizations. There was a reason little kids in the vicinity kept coming over to listen in to our tour. (Tell him I sent you!)
Set aside at least half a day to explore the museum. Afterwards, stop into Hamley's, the world's largest toy store, to delight the kids. Or, enjoy some ice cream sundaes at Fortnum & Mason.
Today may also be a good day to schedule an afternoon tea. After all, that is a must-do when in London and there are so many options that are kid-friendly.
Day Six – Shopping and Special Interests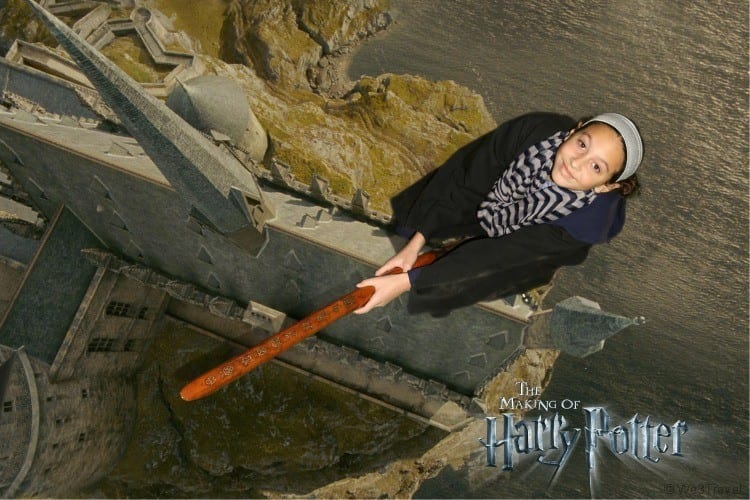 You won't run out of things to do with 1 week in London, but make sure you leave time for the things you really enjoy. As major Harry Potter fans, we enjoyed a day out at the Warner Bros. Studio Making of Harry Potter tour.
Just make sure if you plan on doing this that you book your tickets months in advance because they sell out really early!
We also spent part of one of our days taking a Harry Potter Black Cab driving tour to see all the Harry Potter attractions in London. But if you are Sherlock Holmes fans, I have to say I found that museum pretty disappointing.
There are so many options depending on your interests from a Beatles walking tour, Dr. Who walking tour, ghost tours, a street art tour, and even a Paddington bear tour.
You may also want to visit some of the classic London department stores like Harrod's or Claridges. And take time to go to the theater.
Day Seven – Day Trip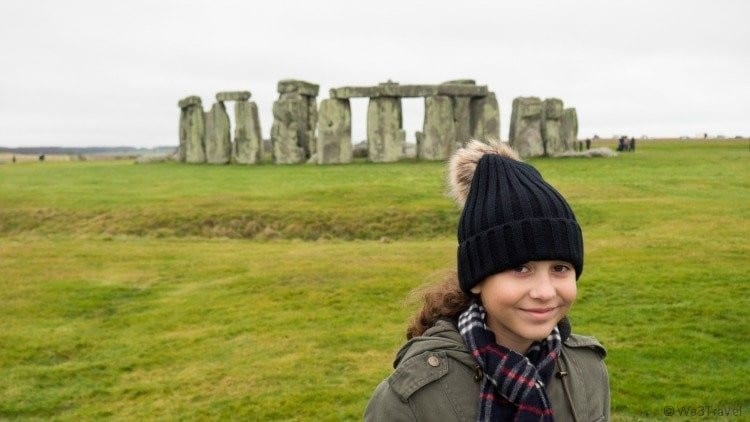 If you have one week in London, you should have enough time to plan at least one day trip. Popular day trips include Windsor Castle, Stonehenge, Oxford, or Bath. You can visit Oxford or Bath as a day trip by train. Of course there are also plenty of bus tours.
We wanted to do something on our own, but didn't want to drive. So we took a custom day trip with British Tours to Stonehenge and Oxford. Our driver-guide Michael did an excellent job explaining Stonehenge's fascinating history and showed us all the Harry Potter tie-ins at Oxford.
I hope you find this London travel itinerary helpful! If you haven't decided where to go yet, you can also check out our itineraries for other destinations including Rome, Dublin, Amsterdam, Vienna, or Budapest.
PIN THIS FOR LATER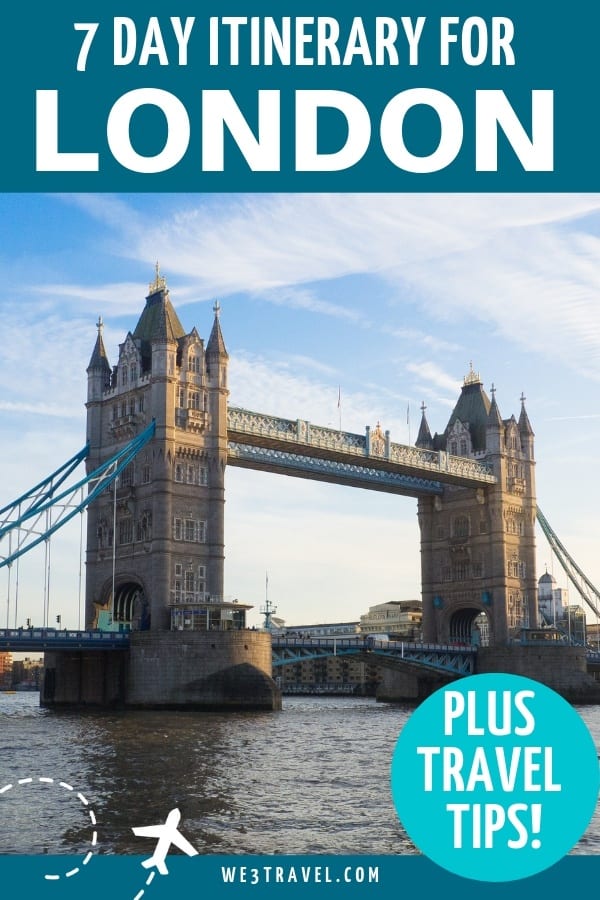 SaveSaveSaveSaveSaveSaveSaveSaveSaveSaveSaveSaveSaveSaveSaveSaveSaveSaveSaveSaveSaveSaveSaveSaveSaveSaveSaveSaveSaveSaveSaveSaveSaveSaveSaveSaveSaveSaveSaveSaveSaveSave