London's reputation as one of the most expensive cities in the world is well-earned, but that doesn't mean it can't be enjoyed by families and budget travelers all the way to luxury aficionados. If you are wondering, "how much does a trip to London cost?", we've got your answers.
After planning our own 7 days in London, and helping numerous other families plan a trip to London, I've done a ton of research into hotel options, activities, and ways to cut costs on your London trip budget (check this post for ideas of free things to do in London with kids.)
If you are still debating where to go, also check out our budget guides for Italy, Paris, Greece, Portugal, Ireland, Japan, and Iceland.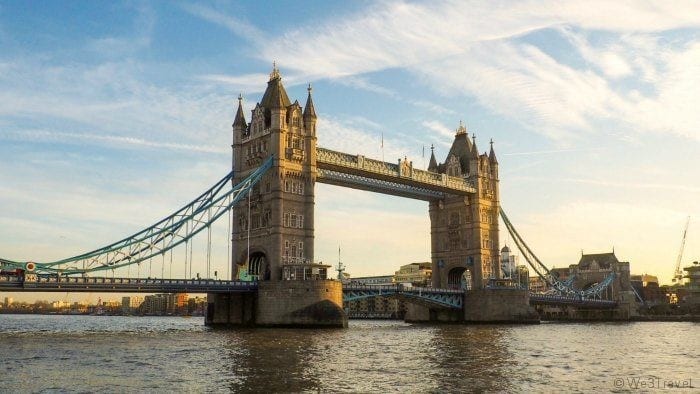 London Budget assumptions
To help you create your London trip budget, this post outlines pricing for two adults and two children between the ages of 6-11, traveling in the summer, and spending a week in London (six nights, seven days). If you are traveling in the off-season or not with a large family, your costs will undoubtedly be lower. When planning your own London trip budget, make adjustments as needed to suit your specific travel companions and travel style.
I'm going to assume that this family is traveling in the summer months, since that is when most families travel, although London would also be a great spring break destination and we also enjoyed visiting London for Christmas. This budget also isn't for budget travelers, but rather for small families that are comfortable sharing a family-size room in three to four-star accommodations.
London Trip Cost
Note: This post may contain affiliate links. If you click a link and make a purchase, I may receive a small commission. All opinions are my own.
Remember to keep in mind the exchange rate when looking at rates listed in British pounds. I use xe.com to convert currency. To figure out how much is a trip to London, I included the following elements:
Airfare from a major U.S. airport hub
Hotel/Accommodations (6 nights in family-friendly, mid-range accommodations)
Tours/Entrance Fees (for a mix of self-guided and private family tours and activities)
Transportation within London and to/from the airport
Food (including one special high tea)
Souvenirs/Miscellaneous
Travel insurance
Airfare
While it used to be common to find airfare between the U.S. and London for $500 per person, those prices have gone up recently, especially for summer travel. If you book at least six months in advance or travel during shoulder seasons, you can find airfares under $750 if you are willing to connect (typically through Iceland or Dublin using Iceland Air or Aer Lingus). However, direct flights in the summer will cost closer to $900 per person.
This is certainly the time to redeem frequent flier points or credit card points to cover flights. If you have flexibility on your vacation time, I recommend subscribing to an airfare deal site such as Going or Dollar Flight Club to look for sales and sign up for deal alerts.
Heathrow Airport is a major global hub for most international airlines, but you may find deals on budget airlines such as Play or Norse Airlines to Stansted or Gatwick airports.
Total airfare cost: $2700 (4 people x $900 per person)
Accommodations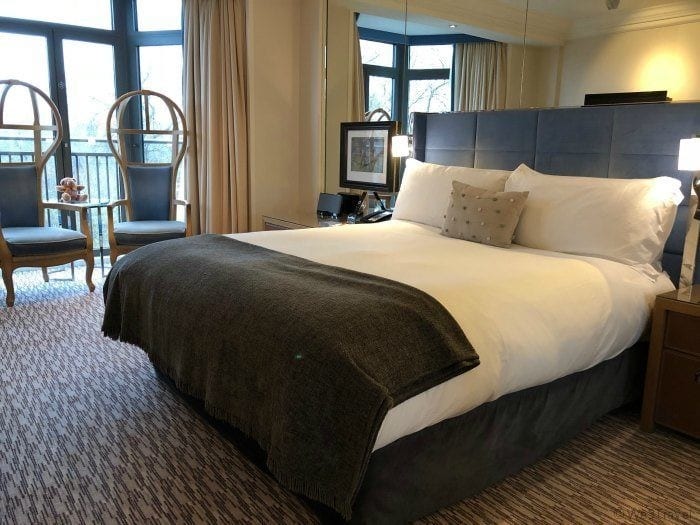 The two biggest factors in determining hotel room costs will be space and location. If you'd like two adjoining rooms or a family suite in the immediate central part of the city at a four or five-star hotel (we loved the Atheneum Hotel & Residences), plan to spend $900 – 1,500 per night. If you have the budget, you'll be within walking distance to many attractions with luxury hotel services like a concierge, on-site fine dining, etc.
However, if you're willing to stay in one of London's charming neighborhoods, just a short tube ride away from the immediate center of the city, then not only will you save money, but you can often find more spacious accommodations like apartment-style hotels or wonderful vrbo rentals. Just keep in mind that some of these will require a minimum of a 5-7 night stay.
The average cost per night for four-star accommodation or apartment rentals in areas like South Kensington (we also loved the Royal Garden Hotel), Notting Hill, and Little Venice is approximately $300-600 per night.
Find accommodations options in London:
Just be careful when booking stand-alone rentals… ask for the exact address or closest major cross street so you can map it out. If you're outside the T1 London Tube area, you'll pay more for transportation and waste precious time each day traveling into the city. See my tips for booking Airbnb or other vacation rentals.
Total accommodation cost: $3,600 (based on $600 per night for 6 nights)
Tours/Entrance Fees
Investing in a Blue-Badge guide for half-day tours or a walking tour is a great splurge and a perfect way to explore some of London's most popular attractions. The cost of a private family tour is usually around $300-400 for a half-day experience.
These guides can make the history of London come alive for you and your children. My two favorite attractions to invest in a guide are the British Museum and the Tower of London. We also enjoyed having a private tour of Westminster City.
If a private guide is too much of a stretch, spend the extra few pounds to supply each member of the family with an audio guide at major attractions. Many have dedicated children's versions.
The other sightseeing expense that adds up quickly when visiting London is entrance fees. Expect to spend $15-60 per person to enter places like the Tower of London, Kensington Palace, Buckingham Palace, London Eye, and the Warner Brothers Harry Potter Studio.
Keep your eye out for family passes when booking tickets in advance. Most attractions offer a discount for families that will include admission for two adults and two to three kids for one discounted amount.
If you plan on visiting quite a few attractions in just a couple of days, the London Go City Explorer or the London Pass can also be a money saver!
Luckily, most major museums are free (the British Museum, Natural History Museum, Science Museum, etc.), as are all the large parks (Hyde Park, St. James, Regent's Park, and the Olympic Park). So pair pricier activities with free options throughout the week.
Total tour/sightseeing cost: $1,200 (based on two private tours of $300, plus $100 per day for six days in additional entrance fees)
Transportation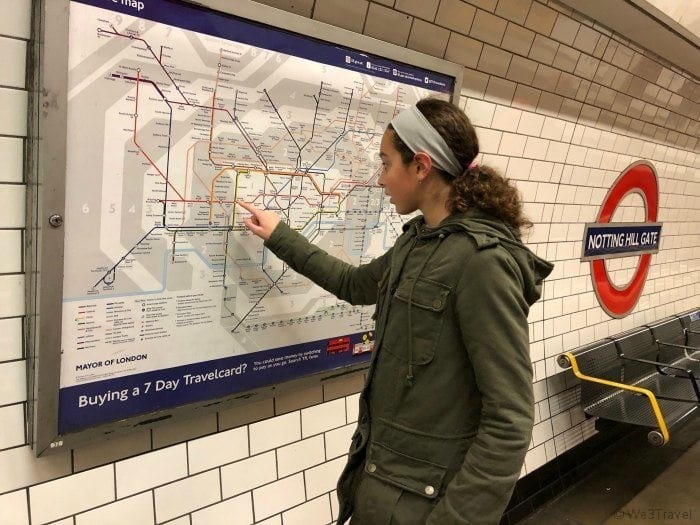 Airport Transfers
The Heathrow Express is a great value and only costs about $10-15 per person when purchasing an advance ticket for a specific day of travel (flexible tickets are more.) The ride takes 20 minutes and takes you directly into Paddington Station, from which you can usually hail a reasonably priced taxi to take you to your accommodation. It is a bit of a long walk within Heathrow from one terminal to the other but it is worth it for the cost and time savings. Plus, children aged 15 years and under travel free in Express Class when accompanied by a paying adult.
Otherwise, arrange a driver in advance for about $150-200 through your hotel concierge. Taxis to and from the airport can sometimes be much pricier as traffic is so unpredictable in that part of the city.
London Tube
Taking the tube is not just a convenient and relatively inexpensive way to get around London, it's frankly an integral part of the London experience. Invest in a Visitor Oyster card for each adult and any child over age 10, as it will reduce the per-ride cost compared to individual tickets.
Day Trips
If you have seven days in London, a day trip or two out of the city is fun. Train tickets to places like Oxford, Windsor, or Bath usually price out around $40-60 per person roundtrip. Be sure to book in advance for the best rates. If you decide to hire a driver, expect costs to be $500-1,000 for a full day of service.
Total transportation costs: $400 (based on using public transportation)
Food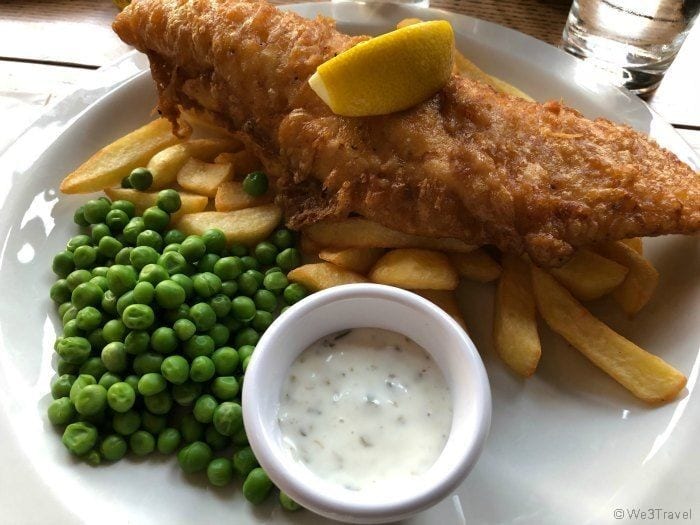 Food expenses can be difficult to budget for any destination, both because it can vary so drastically based on personal preferences and because it's hard to know what your family will want to eat each day. Personally, I like a mix of quick, convenient food and sit-down, upscale dining, and London offers options at both ends of this spectrum.
Breakfast
This is typically included in a hotel stay. Otherwise, plan to hit a grocery store (small shops are prevalent throughout the city, look for chains like Waitrose and Sainsbury) and stock up on some basic supplies to keep in your room and apartment. Be sure to try a full English breakfast at least one morning of your trip… you likely won't need lunch it's so robust!
Lunch
You can score some great savings at lunch if you duck into a grocery store and take advantage of their package deals. Most grocery stores offer a sandwich, drink, and a bag of crisps (potato chips) for around $4-7. Pick up some fruit or prepared veggies to share, and you can feed the whole family for around $40. Plus there are quick service Pret a Manger shops on nearly every corner.
Dinner
If you've got access to kitchen facilities, then once again you'll find great savings at the grocery stores. Most offer high-quality, upscale pre-made food that only requires you to heat and serve (think roasted chicken dishes, veggies, potatoes, and dessert).
This is often less than $30 for a healthy, satisfying meal that requires little effort. Takeaways are also fairly inexpensive, and it's a fun way of trying the more ethnically diverse food like Indian and Thai, or the famous fish n' chips! that London is known for.
When to Splurge
London has some outstanding restaurants, and I love to have a nice sit-down meal at least a few times during a week-long trip, balanced out with casual, cheaper fare. And don't forget to indulge in afternoon tea!
While it typically prices out between $40-60 per person, many hotels will offer discounts or complimentary tea to their guests. Also, know that you'll be served lots of food during the experience, so I encourage people to make their tea bookings for later in the day, and it will double as dinner.
Total food cost: $1,330 (based on free hotel breakfast, $40 for lunch x seven days, and $150 per day for dinner x seven days)
Souvenirs/Miscellaneous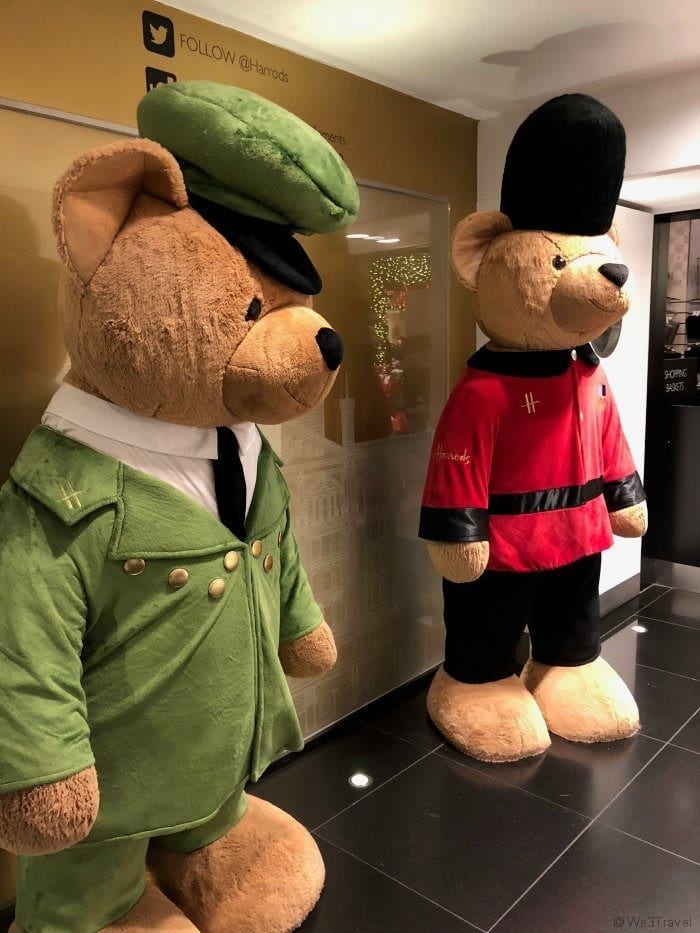 I have a strict rule with my kids that the trip itself is the treat, not all the kitschy souvenirs found in the gift shop of every major attraction. But London is a great place to shop for specialty items.
One of my favorite places to go for souvenirs or gifts is Fortnum & Mason, where you can buy some of England's legendary tea and biscuits, perfectly packaged to bring home. And a stop at Hamley's toy store is also a fabulous experience for the whole family to enjoy. We also enjoy browsing the many floors and departments at Harrods.
Total souvenir cost: $200 (based on each family member spending $50 while on the trip)
Travel Insurance
I would recommend protecting your trip with travel insurance. Pricing varies depending on your level of coverage, age, trip costs, and more. However, I would use $300-500 as a rough estimate.
Total Cost for a 7-day Family trip to London: $9,830
Bottom line is that the trip to London cost for a family of four would cost approximately $9,830, or about $350 per person, per day. Your family could certainly spend less if you can utilize airline miles, score a great accommodation deal, cook your own meals, or focus your time on the free activities and landmarks in London instead of the pricier places to go.
That said, London is an expensive city, so it can be a challenge for families with an extremely tight budget. If you want an English countryside experience, I found very affordable inns and food in Northern England this past summer during my Hadrian's Wall walking trip.
How much does it cost to go to London?
| | |
| --- | --- |
| Category | Cost |
| Airfare | $2700 |
| Accommodations | $3600 |
| Tours & activities | $1200 |
| Transportation | $ 400 |
| Food | $1330 |
| Souvenirs | $ 200 |
| Travel insurance | $ 400 |
| Total London Trip Cost | $9830 |
Visiting London? read More:
PIN THIS FOR LATER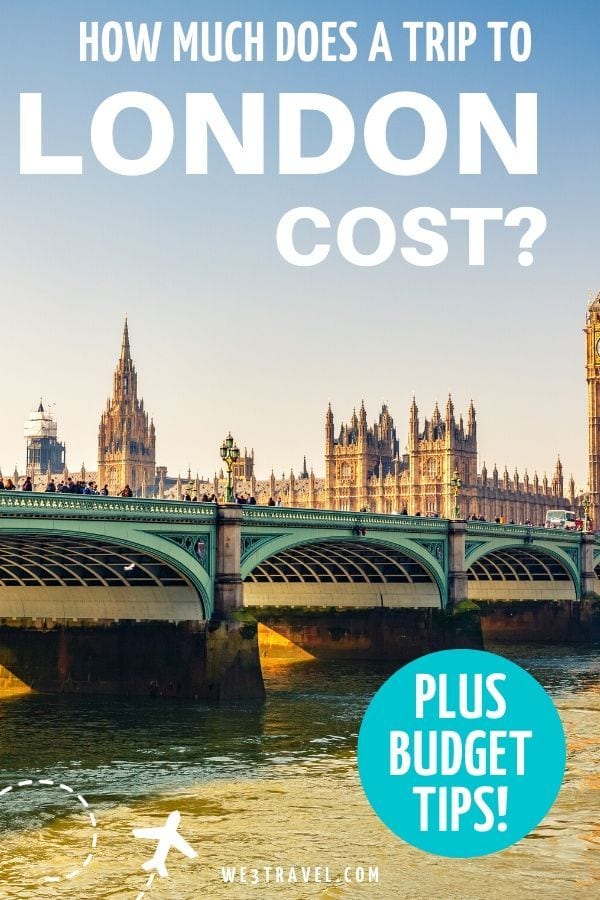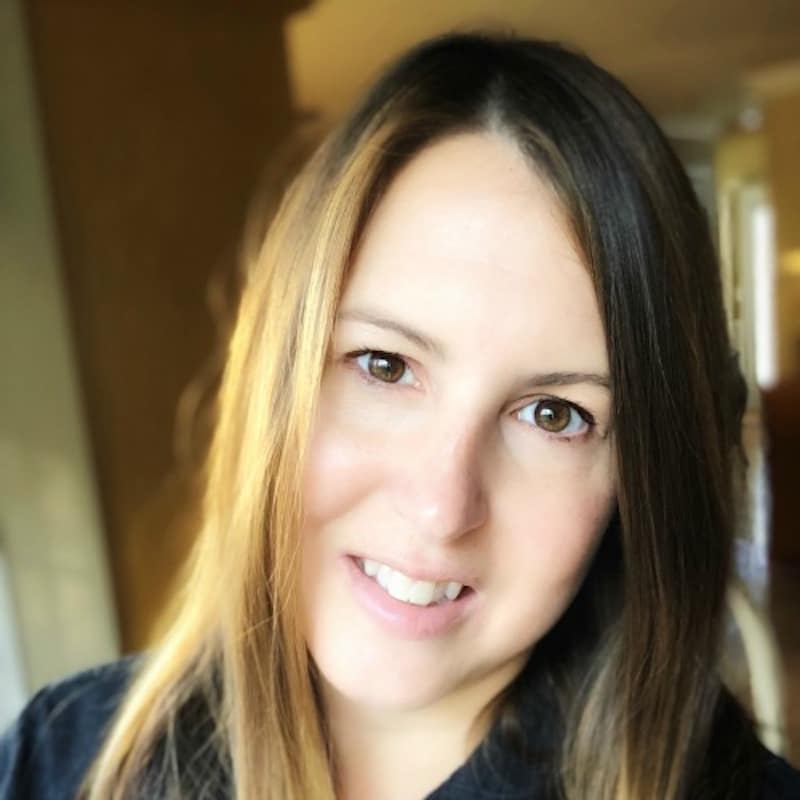 Tamara Gruber is the Founder and Publisher of We3Travel. A former marketing executive and travel advisor, Tamara is an award-winning travel writer and recognized expert in family travel. She is also the publisher of YourTimetoFly and the co-host of the Vacation Mavens travel podcast.