I have visited Iceland three times and I have helped over 30 people plan their Iceland trips. All this experience working with different budgets has given me a good idea of the average Iceland trip cost. Armed with this info, I can advise travelers on how to build their Iceland budget.
I'll cut to the chase and give you the bottom line on how expensive a trip to Iceland can be. But be sure to read on to see the breakdown and ways that you can save money in each category.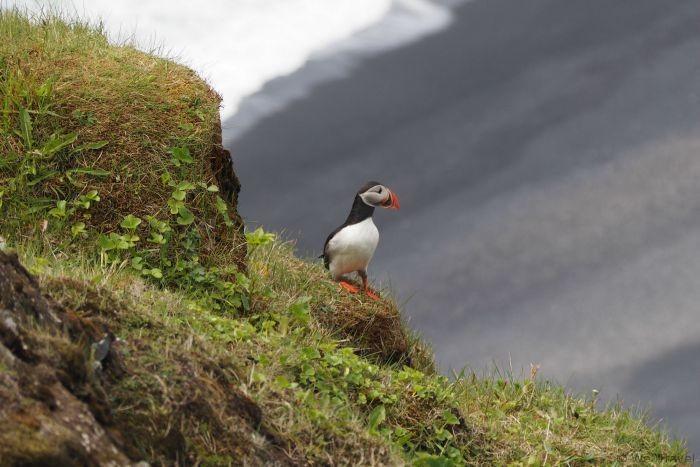 The average cost for a trip to Iceland for a family of four for a week is $7-9,000. Yup, that is over $1,000 a day. I have worked with families of five that have spent $25,000 on a 10-day trip, and couples who have spent $5,000 on a week-long trip. Even planning an Iceland vacation for a solo traveler cost nearly $2000, all costs included, for a five-day trip.
However, prices are coming down as tourism slows and the exchange rate remains favorable. Plus, my partner Hidden Iceland offers my readers 10% off scheduled group tours if you use promo code WE3TRAVEL. We have traveled with Hidden Iceland and highly recommend this company for their expertise, professionalism, and friendliness. See all their available tours.
You can visit Iceland on any budget, at least in theory. But true budget travelers are going to need to camp, rent a camper van, or stay in hostels (there are actually some that are family-friendly!) to keep costs down.
And true luxury travelers won't find five-star hotels (at least not by American standards), but there are some luxe four-star properties that luxury travelers will enjoy. Those seeking to hire a private driver guide will pay around $1500 a day (plus lodging and meals for your driver if you aren't based in Reykjavik.)
Many people realize that Iceland is an expensive country to visit, but they don't always realize just how expensive. There are certainly ways to reduce costs in Iceland by camping, cooking your own food, and avoiding structured activities by focusing primarily on hiking and scenic drives. However, most people want a little taste of the adventure that can be found in the land of ice and fire, and that means a few costly activities too.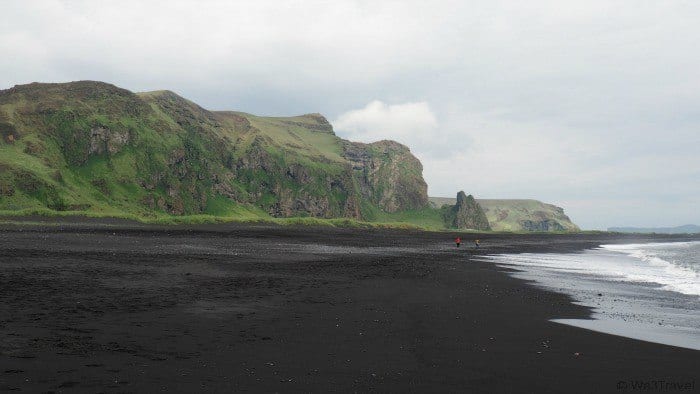 How Much Does an Iceland Trip Cost?
Note: This post contains affiliate links. If you click a link and make a purchase, I may receive a small commission.
But let's break down the average Iceland budget. As with other posts where I've broken down vacation costs for Italy, London, and Paris, this post outlines pricing for two adults and two children between the ages of 6-11, traveling from the United States in the summer high season, and spending a week in Iceland.
I find that in Iceland, some hotels list prices in Euro and most in Icelandic Krona. To make it easier, I've converted to U.S. dollars to create an even playing field.
Airfare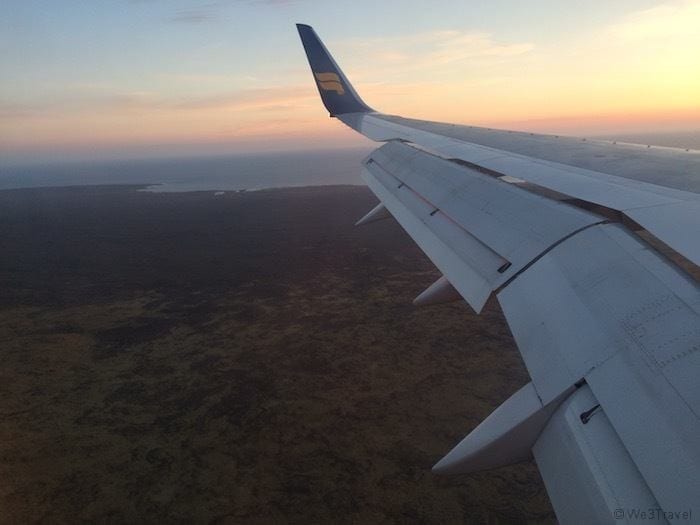 I can't even count the number of emails that I've gotten from people traveling to Iceland that start with "I found a great airfare to Iceland next month (or some other close time frame)…" I then go on to pop their bubble about how expensive the rest of the trip will be.
Now that WOW has gone out of business, airfare prices may go up, but you can still expect to pay at least $300-500 per person, roundtrip.
Total airfare cost: $1,200
Accommodations
If you are traveling solo, it is easy enough to stay in a hostel to save money on accommodation in Iceland. But most families will prefer either a hotel or Airbnb/VRBO. A rental will certainly save you money as there are only a few hotels that offer family rooms.
Most hotel rooms either have a double bed (two twins pushed together) or two twin beds. Occasionally you can find a triple or a family room, but a family of four often needs to reserve two rooms.A nice hotel in downtown Reykjavik will cost approximately $300 per night, per room, making it $600 per night for a family of four. You can find hotels with family suites, but those can go for $750 per night or more and won't save you any money.
Renting an Airbnb apartment will save you a significant amount, as long as you are comfortable as an independent traveler. You should be able to find an apartment in the city large enough to fit everyone for about $200-300 per night.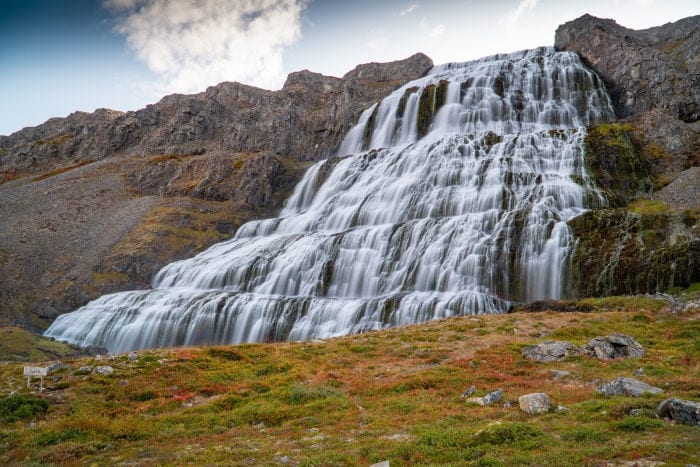 Full-service hotels in the countryside will range from $300 per night for a family room to $300 per night, per room that sleeps two at more exclusive locations like the glacier lagoon. There are also some guest houses that start around $150 per night, per room, especially in less crowded areas. (Get ideas on where to stay in Iceland.)
In the countryside, there is a large selection of vacation cabins available on vrbo. Expect to pay about $250 per night for a cabin that sleeps four. Just plan in advance if you want to stay in popular locations along the south coast or by the glacier lagoon, as these sell out early.
If you are looking to do Iceland on a budget, renting an Airbnb or VRBO is the way to go.
Total accommodation cost: assuming you find a vacation rental for your entire stay at $250 per night x 7 nights = $1,750
Car Rental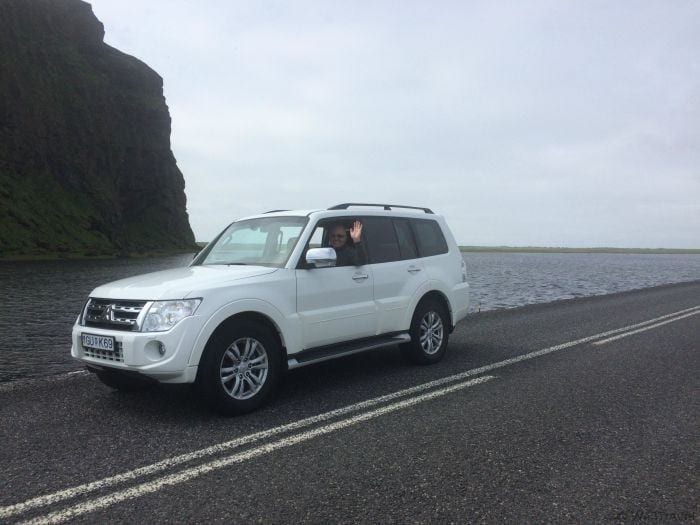 When visiting Iceland, if you want to get away from crowded bus tours and see the country or drive the Ring Road, you will need to rent a car. If you don't rent a car, you will need to take a shuttle bus (about $30 per person) from Keflavik airport into downtown Reykjavik and then arrange group tours with pick up and drop off from there.
Car rentals can be pricey and you may be tempted to save money by skipping the insurance. Before you do, check with your credit card or car insurance provider because you probably still need to buy the ash and rocks coverage. Insurance can greatly increase the cost of the rental car, but you may need it. (See other tips for Iceland car rentals.)
If you are visiting in the winter, you will definitely want an SUV or four-wheel drive. Otherwise, if you are sticking to the Ring Road, a four-wheel drive isn't necessary. However, access to some hikes and activities will be on gravel roads and you will be more comfortable (and less likely to sustain damage from rocks) in a car with a higher clearance.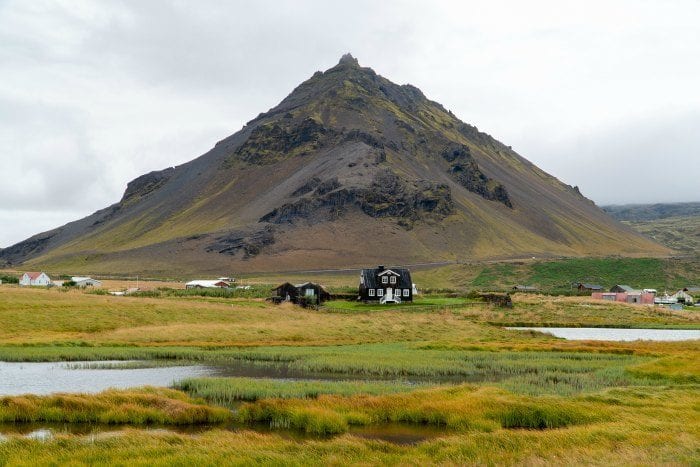 Also keep in mind that to drive on the interior "F roads", you will need a car that is allowed on those roads. Since many of those roads aren't passable for much of the year, or extremely hard to navigate (I've literally seen a road sign in the middle of a field of snow), I wouldn't bother with F roads.
The other thing to pay attention to is that you will want to make sure that your car is large enough to fit luggage for your family. Unless you are super light packers, you will probably need checked bags for Iceland to make sure you are prepared for any weather. (See my Iceland packing list for tips!) I would recommend either a station wagon or an SUV for a family of four.
I use Auto Europe to check for the cheapest car rental rates in Iceland.
Total car rental cost: Station wagon with insurance and unlimited miles will be approximately $1,500 for a week.
Food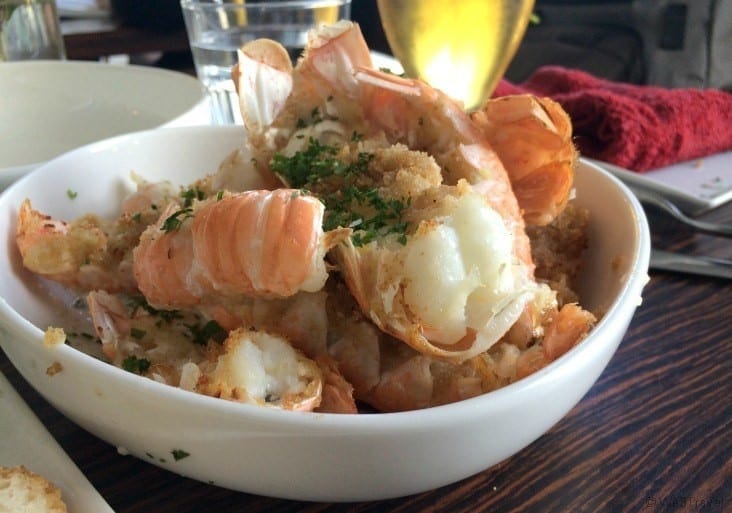 You have probably heard that food in Iceland is expensive. If you have traveled in Scandinavian countries in the past, then you are probably used to high food prices, but for many it can be shock. This is especially true in the nicer restaurants in Reykjavik.
In Iceland, even a hamburger can run you $10-15 and most fish entrees will be closer to $30+. So dinner for a family of four can easily cost $100.
I've talked to many people who have felt Iceland was the most expensive place that they have traveled when it comes to food. My advice is to splurge on one meal but keep the rest casual to keep the costs down.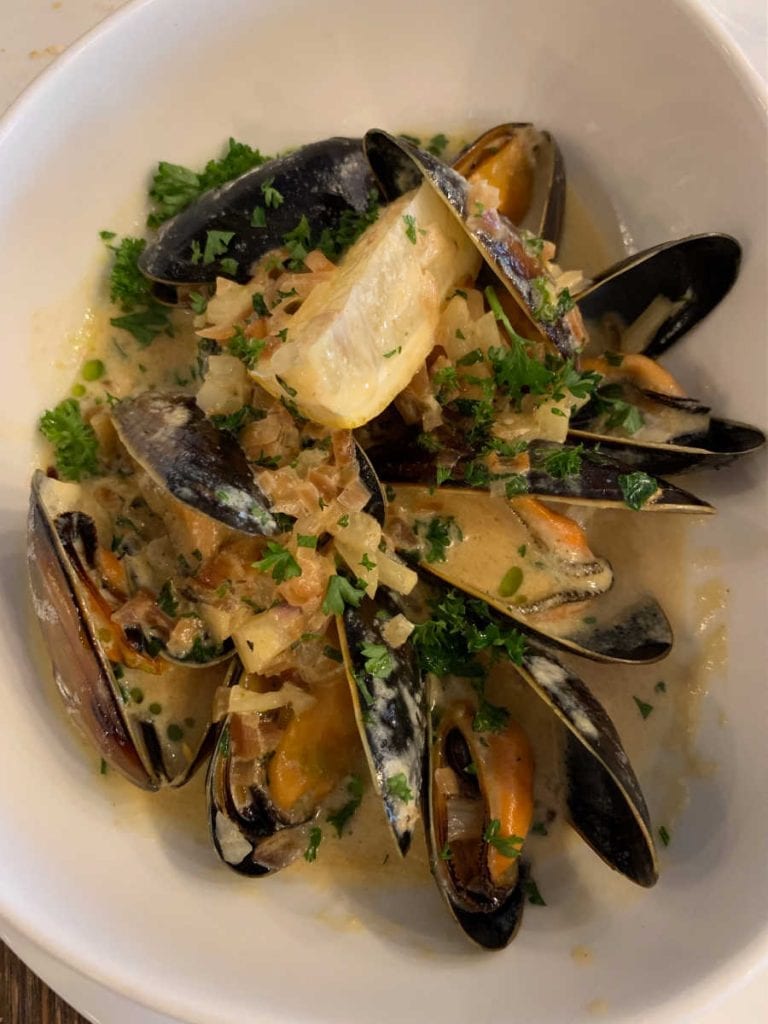 You will want to try some of the specialties like Arctic char, langoustines, lamb, and if you are brave even try some reindeer or puffin. But to balance out those specialties, you can have a hearty lunch of meat soup or lobster bisque with bread.
There is also no need to buy bottled water in Iceland as clean tap water is readily available (although it could have a bit of a sulphur smell at times), just be sure to bring along a refillable water bottle. You can also save by stopping at one of the markets, like the BONUS grocery store, and picking up supplies, especially if you are staying in a rental home or apartment.
Be sure to check out my recommendations on where to eat in Reykjavik.
Total food cost: $175 x 7 = $1,225 (keep in mind that this can vary widely depending on if you cook and how much you splurge)
Tours and Activities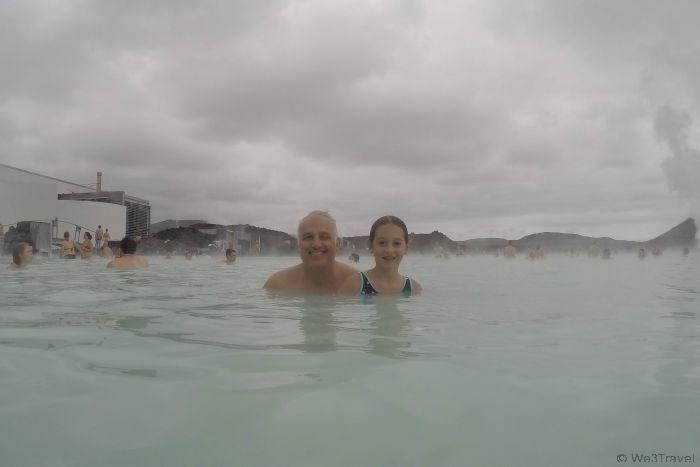 How much you spend on tours is entirely a personal preference. You can plan a private helicopter tour for over $3,000, or you can take a free hike. And just about everything in between. There are also plenty of free things to do in Reykjavik too.
Whatever you do, don't feel like you need to take a tour for everything. You don't. For example, you can easily do the Golden Circle and Thingvellir National Park on your own full day road trip. But you may want to splurge on something like a glacier hike or super jeep tour that you CAN'T do on your own.
You can also forgo the touristy and expensive Blue Lagoon (if you go I recommend booking in advance), in favor for other hot springs around the country, like Krauma, the Secret Lagoon, or Fontana Spas.
There are a few things that I always recommend to clients (see more of my Iceland travel tips.) First, this is the land of ice and fire. Do at least one activity that takes you out onto a glacier (the ice part) such as:
Another option is to take a boat tour of the Glacier Lagoon.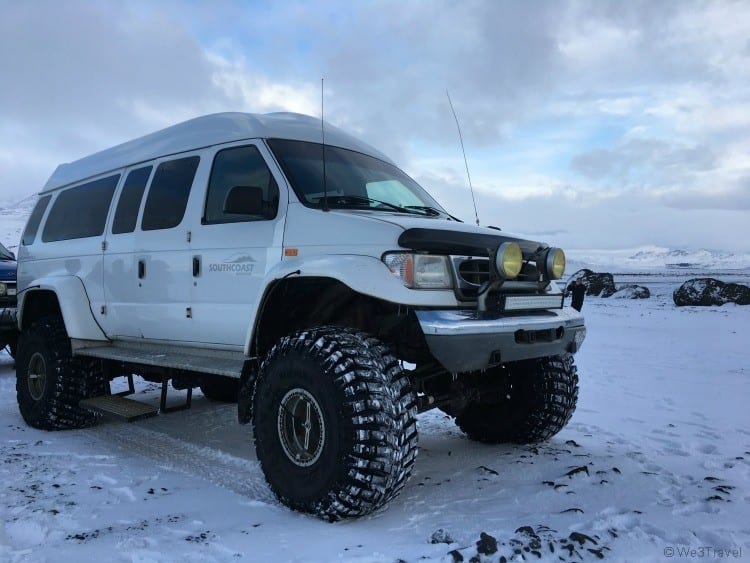 For the "fire" part, I would recommend either a lava tube cave tour, a stop at the Lava Center, and/or a visit to at least one hot spring or spa.
There are so many fun things to do in Iceland. If you are adventurous, I would recommend splurging on something like a super jeep tour or ATV/buggy adventures.
I would recommend staying away from large group bus tours (e.g. Reykjavik Excursions) and book a small group or private tour with one of my preferred providers: Hidden Iceland or Activity Iceland. You can save 10% on scheduled group tours with Hidden Iceland using promo code WE3TRAVEL or for private tours, just tell them I referred you when you contact them.
If you can splurge on a few activities, here is what they would cost:
Secret Lagoon (2 adults, kids are free) = $53
Into the Glacier (2 adults, 2 kids) = $408
Lava Cave tour (2 adults, 2 kids) = $120
Super jeep tour (2 adults, 2 kids) = $1,210
Total Activities Cost: $1,791
Total Iceland Budget: $7,466
So yes, Iceland vacation costs are high. If you look closely at the breakdowns, you can find ways to save money. You can also easily spend more. This was meant to be a guide to how much a trip to Iceland costs based on my experience helping so many families. Larger families or groups will cost more. Couples or solo travelers will be much less.
Traveling off season will save you money (see my tips for visiting Iceland in the winter.) You can also reduce the number of days you stay. If you stick to just one region, you can actually pack a lot into just five days, but I wouldn't recommend staying any less.
Where to Go in Iceland
If you need some help deciding where to go in Iceland, be sure to check out our guides and itineraries:
PIN THIS FOR LATER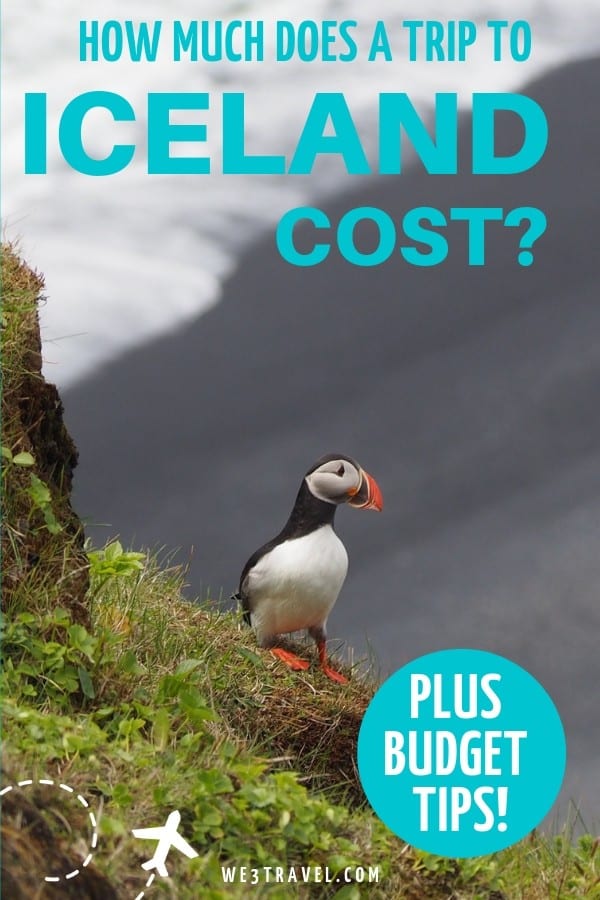 SaveSaveSaveSaveSaveSaveSaveSaveSaveSaveSaveSaveSaveSaveSaveSaveSaveSaveSaveSaveSaveSaveSaveSaveSaveSave