While many travelers who visit the land of ice and fire on a layover never make it beyond the Blue Lagoon, Iceland is the perfect destination for adventure travel. Whether you are seeking thrills or just want to do something you have never tried before, there is an array of unique things to do in Iceland.
After three visits in all seasons, I've had a chance to try many of Iceland's adventure activities for myself, while others are on my bucket list for my next trip. If you want to experience Iceland beyond the typical waterfalls and black sand beaches, try a few of these cool things to do in Iceland.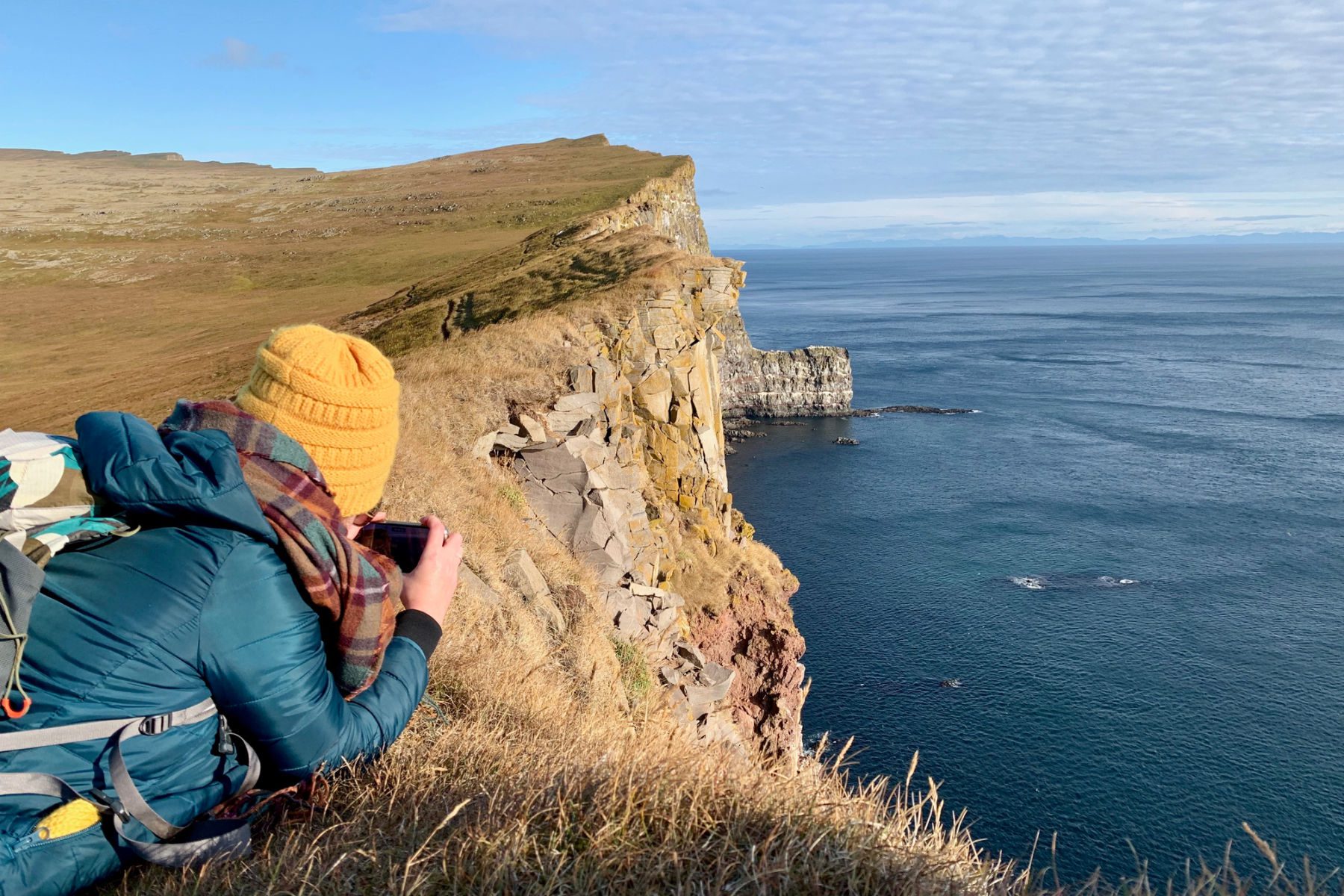 Unique Things to do in Iceland
Note: This post may contain affiliate links. If you click a link and make a purchase, I may receive a small commission. All opinions are my own.
Whether you are seeking high adventure or looking for an experience that is unique to Iceland, hopefully a few of these things to do in Iceland will tickle your fancy.
1. Ride an ATV on a Black Sand Beach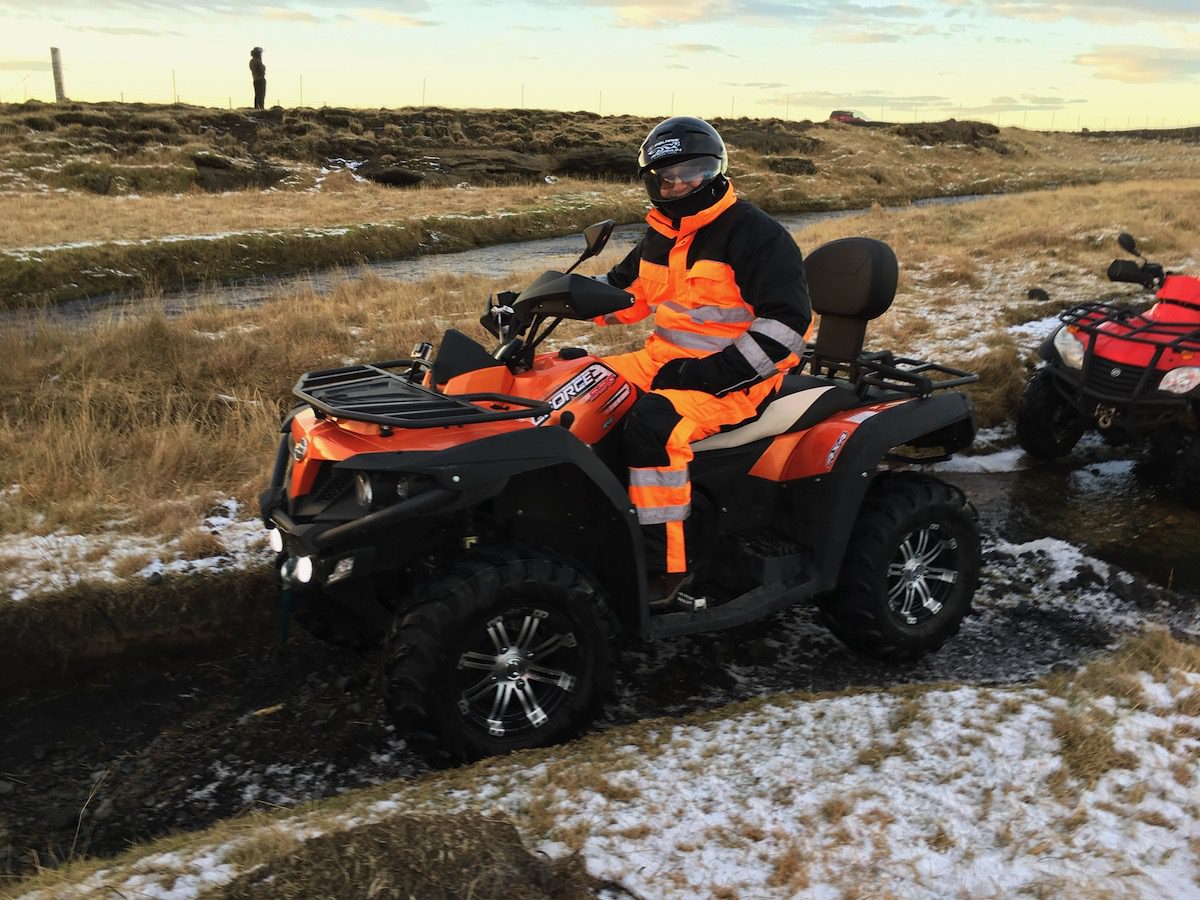 A few years back we were visiting Iceland in November and scheduled to go snowmobiling on a glacier, but the weather wasn't cooperating. Luckily, we were able to switch to an ATV tour instead.
From their location in South Iceland, we crossed small streams and rivers to the black sand beach near Dyrhólaey. We continued on to the famous DC-3 plane wreck before looping back to home base. This is a great adventure for adults and teens, especially if you have some experience off-roading. For those looking for something for younger kids with a bit more safety protection, try taking a buggy safari through rivers and fields.
2. Hike on a Glacier
There are 269 named glaciers in Iceland and 11 percent of the country is covered in glacial ice. You shouldn't leave Iceland without taking a walk on one of these glaciers — but only with a registered guide! Glaciers are always moving and changing, therefore it is critical to maintain safety standards and join a guided tour for a glacier hike.
Our family (minimum age was 10) took a three-hour glacier walk on the Sólheimajökull glacier (a part of the Mýrdalsjökull ice cap) on the south coast of Iceland. We joined a group of 10-12 others for a 30-minute hike out to the glacier. There we donned our crampons and grabbed our ice picks and headed out onto the ice for a once-in-a-lifetime experience.
In the summer, the ice on this glacier is laced with black volcanic ash and the slanting slope of the glacier dotted with conical mounds of ash looks like something out of the heart of Mordor. On Sólheimajökull, the ice is up to about 200 meters thick and the total size of the ice cap of Mýrdalsjökull is about 600 km², which covers the caldera of the volcano Katla, one of Iceland's biggest volcanoes. Throughout our walk on the glacier we passed crevasses, sinkholes with waterfalls, and ice ridges. We even had a chance to dip our water bottle into a pool of glacier water that was so cold and refreshing.
Book a glacier hike with Hidden Iceland and save 10% with promo code WE3TRAVEL
3. Float between Icebergs
You can see the icebergs, and the chunks of ice that wash up on Diamond Beach, from the edges of the Jokülsárlón lagoon. Like finding an oasis in the desert, the lagoon appears alongside the road after mile upon mile of bleak dark volcanic rock and ash. Suddenly you find yourself side by side with a lagoon that stretches back as far as you can see.
My expectation was that from the shore we would see a few ghostly-white icebergs floating in the distance. To my surprise, there were many icebergs so close it felt like you could practically reach out and touch them from the shore.
However, you don't need to only see the icebergs from the shore. You can also float among the icebergs and see the great variety of shapes, sizes, and colors from an amphibian duck boat, a Zodiac RIB boat, or even from inside a kayak.
4. See an Airplane or Shipwreck
A few years ago you could drive out to see the American DC-3 plane wreck that ran out of fuel offshore and crashed on the beach in South Iceland back in 1973. However, since it is private property you can no longer drive there, but plenty of people still hike out to see it and take photos. An easier way to get there is on the ATV tour. Personally, I think it is cool but I probably wouldn't hike two miles each way just for a photo opportunity of an old plane.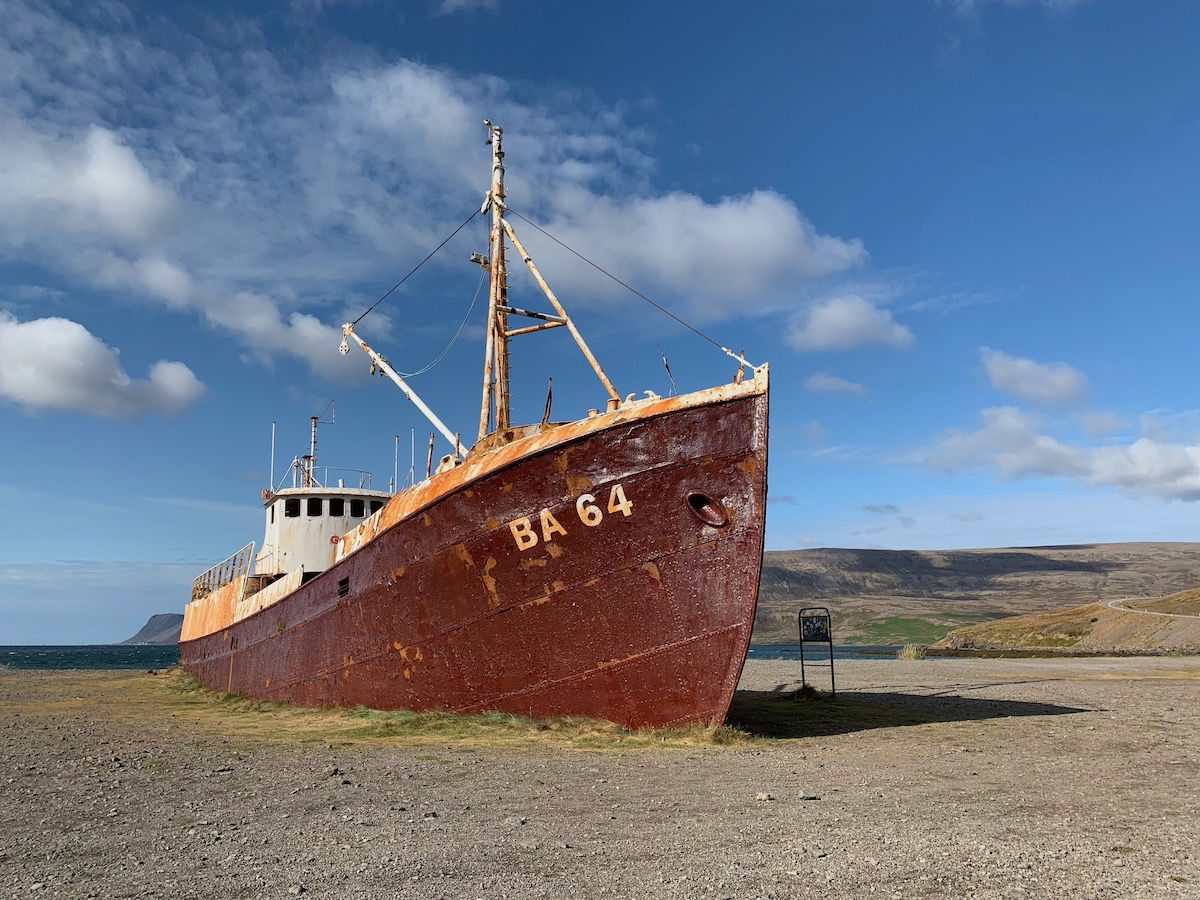 An easier way to get a cool photo of a wreck is the shipwreck of the Garðar BA 64 just off the road in the Westfjords. This old whaling vessel is 100 years old and the oldest steel ship in Iceland. You can find it at G587+P73, 451 Sauðlauksdalur.
5. Go Dog Sledding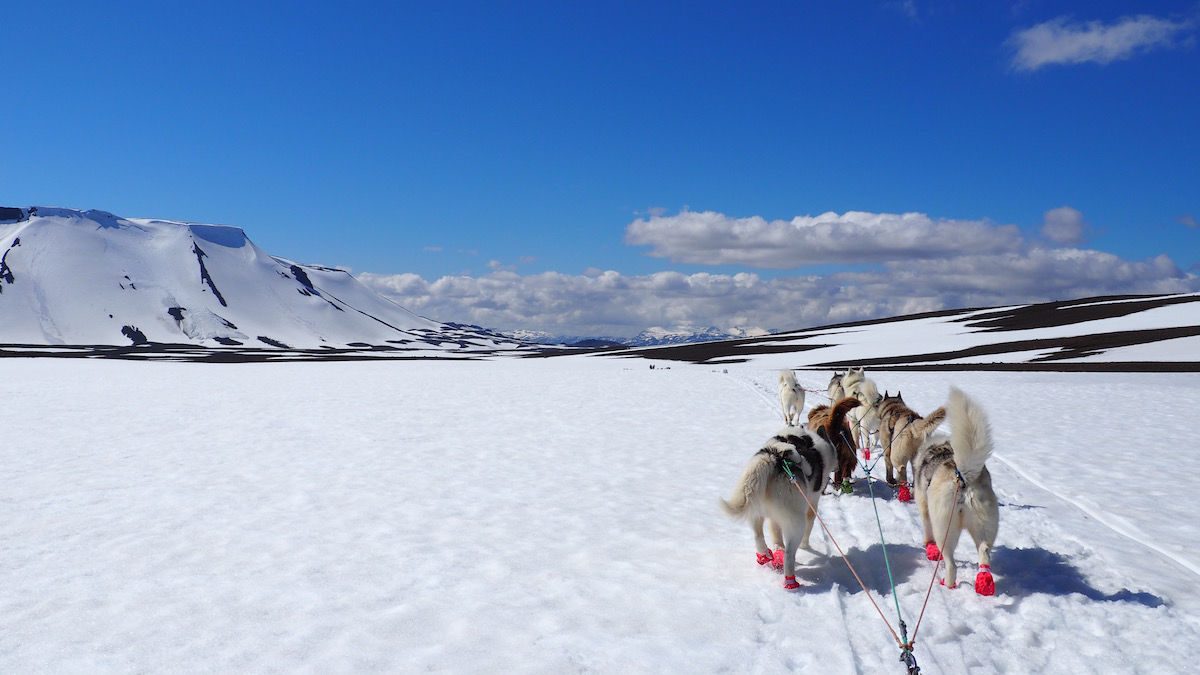 Even though dog sledding isn't native to Iceland, it is still an amazing way to reach some of the more remote parts of the glacier interior. Our adventure dog sledding in Iceland was a birthday gift for my daughter but it ended up being an epic day for the whole family. We lucked out with picture-perfect blue skies, warm weather, and sunshine making the white snow on the glacier sparkle and glisten.
As soon as we arrived, we were introduced to all the dogs. We learned their names, their breed, and a bit about each dog's history and temperament. Dog sledding Iceland uses a mix of breeds including Siberian Huskies, Alaskan Malamutes, Greenlandic, and Icelandic sled dogs. The Greenlandic dogs appeared in The Secret Life of Walter Mitty. For travelers that just want to get out on the glacier, this process may feel a bit long, but for dog lovers, it was perfect — very well suited for families and kids.
After greeting the dogs, we were introduced to the life of a musher. We learned how to put on the booties that protect the pads of their feet from the ice. Next, we helped harness the dogs for the two teams going out that morning and got them hooked up to the sleds. Soon we were ready to head out.
If you are looking for fast-paced excitement, you might be a little disappointed by dog sledding in Iceland, as these dogs are generally slower than those used in races like the Iditarod. The dog's pace, combined with the warm day softening the snow, maxed out our speed at around six to eight miles per hour. I enjoyed just sitting back and drinking in the view — something that I will never forget.
Once we reached the halfway point, we stopped to give the dogs a break and to stretch our legs. On the way back, we switched positions and I was able to take the back as a musher. Our guide still did all the work, I just had to lean in whatever direction he told me or push off with one leg from time to time. Even still, I was surprised to find that balancing back there is a bit of a workout.
It isn't cheap but if you have dog lovers in your family and dog sledding is on your bucket list, Iceland is a great place to do it.
6. Drive through Rivers in a Superjeep
Þórsmärk Valley, also known as Thorsmark, is a wide valley in South Iceland named after Thor, the Viking God of Thunder. Plenty has thundered in this valley, which is framed on three sides by glaciers ( Eyjafjallajökull, Mýrdalsjökull, and Tindfjallajökull) and has seen its share of volcanic eruptions. If you want to get off the beaten path of the Ring Road and see some of Iceland's untouched interior, an Iceland super jeep tour into Thorsmark is the way to go.
During our tour, which we took in the winter, we stopped for a 45-minute hike to the Volcano Hut in Thorsmark for a hearty and warming lunch. Our adventure was filled with nerve-wracking river crossings, cross-country driving through the snow, and stops at scenic spots. I imagine it can be even more thrilling in the summer.
Book an Iceland glacier jeep tour!
7. Climb through an Ice Cave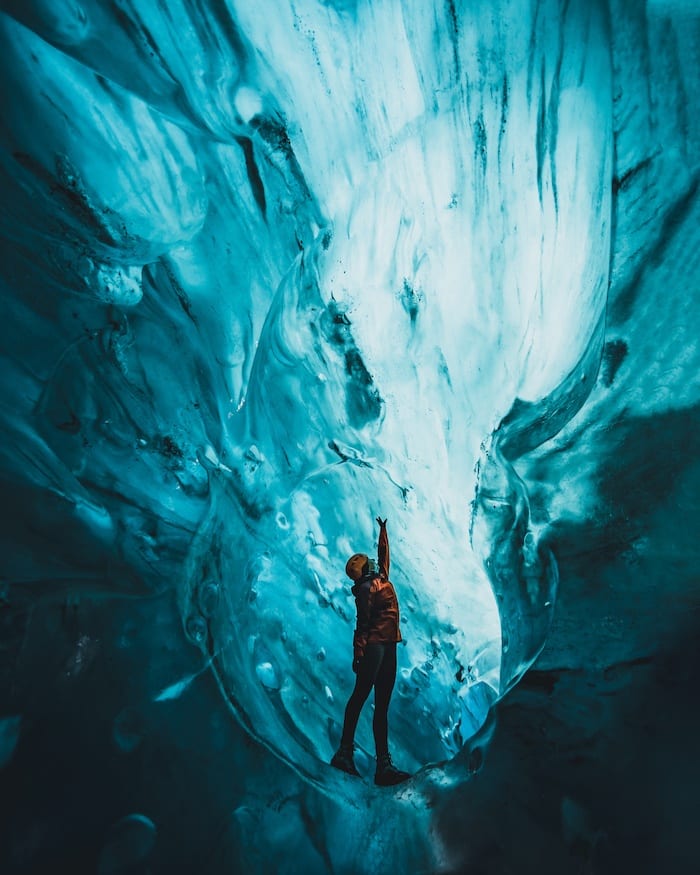 One of the advantages of visiting Iceland in the winter is having the unique opportunity to walk through a stunning ice cave. These caves melt in the summer and reform each year, so every experience is unique and truly an other-worldly experience.
Book an ice cave tour with Hidden Iceland and save 10 percent with code WE3TRAVEL.
8. Visit a Lava Tube
Get to see the inner workings of a volcanic eruption from 5200 years ago but visiting Raufarhólshellir, one of the longest lava tubes in Iceland on the Reykjanes Peninsula. There is also a lava cave on the Snaefellsness Peninsula you can visit. Either way, getting inside a volcano is a must-do in Iceland.
Book a guided tour of a lava tube!
9. Walk Between the Continents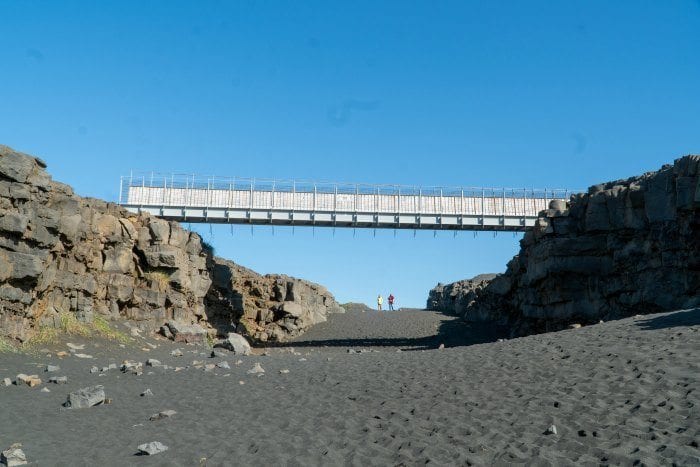 The Eurasian and North American plates are moving apart at about a rate of two centimeters per year. On the Reykjanes Peninsula, you can walk across the "Leif the Lucky" bridge, named after Icelandic explorer Leif Erikson. This Bridge between the Continents connects these two plates.
Here you can cross the 60-foot-long bridge or walk through the sandy soil of the Alfagja rift valley between two continents. It isn't a lot to look at but the concept of standing between continents is intriguing.
You can also see this rift in Thingvellir National Park, where you can actually snorkel between the continents.
10. Pet an Arctic Fox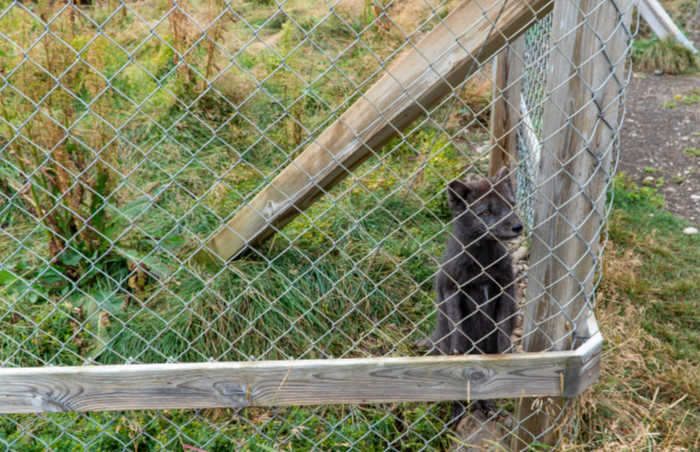 The arctic fox is the only native land mammal to Iceland, everything else has been brought over by the Celts, Vikings, or later settlers. There are 6,000-8,000 wild arctic foxes in Iceland, which is the fifth largest population in the world behind Siberia and Canada.
One place to learn more about this animal, and possibly get to see a few is at the Arctic Fox Centre in Sudavík. This is a rescue and educational center for rehabilitating wild arctic foxes. The information inside is fairly fascinating, but the real treat is getting to meet the rescue foxes outside. Since rescues are generally released back into the wild, you never know what will be there during a visit. Hopefully, you will get to see an Arctic fox and maybe even feed one.
11. Walk Behind a Waterfall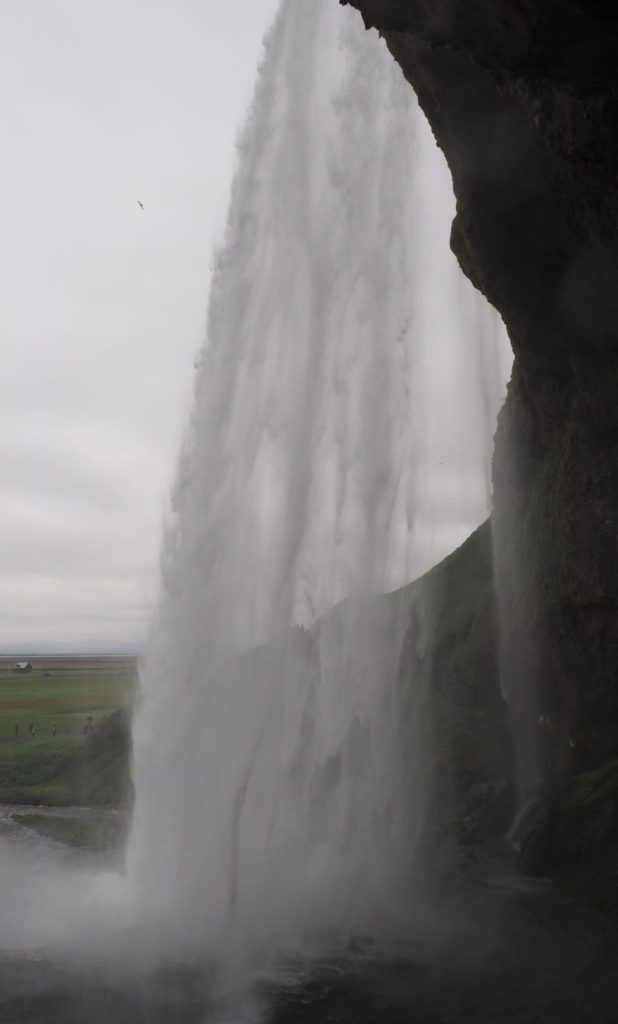 There are many places in the world where you can walk behind a waterfall, such as in Maui, but none that I have seen so far are as spectacular as Seljalandsfoss on the South Coast of Iceland. While it can get slippery, there is a fairly easy path to walk alongside and then behind the thundering falls.
12. Climb into a Mountain
Just down the road from Seljalandsfoss, you can walk into a narrow canyon in the mountainside to the hidden waterfall of Gljufrabui. There are many places in Iceland where you can explore these cracks and crevices that lead into the mountain to some spectacular scenery.
Another spot where you can do this is Raudfeldsgja on the Snaefellsnes peninsula. It is a narrow canyon in the cliff wall that you can reach through an uphill climb from the parking lot. In the summer it is possible to go into this narrow ravine, but you will need to walk through a shallow stream.
13. Walk Along a Cliff's Edge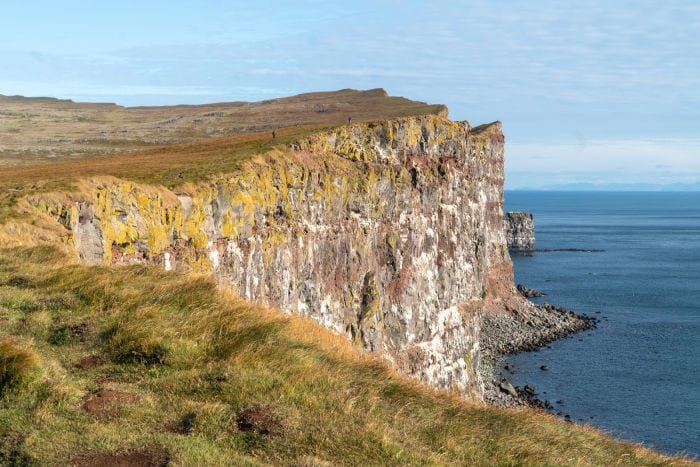 Everywhere you turn in Iceland you can find a stunning view. For a unique hike with amazing views, there are some fantastic cliffs in Iceland where you can walk as close to the edge as you dare (or is safe.) The Látrabjarg Cliffs in the Westfjords is the westernmost point in Iceland. These cliffs tower up to 400 meters and are home to thousands of puffins in the summer.
Another great spot is the Arnarstapi Cliffs on the Snaefellsness Peninsula. There are interesting cave formations within the basalt cliffs and you will also come to a land bridge. You can continue on to the cute harbor, or walk in the other direction to Hellnar.
14. Search for Puffins
In the summer, eight to ten million puffins live in Iceland. The best time to see these cute little creatures is from June through mid-September. There are a number of spots where you can get to see puffins including Dyrholaey on the South Coast, the Westmann Islands, the small village of Borgarfjörður Eystri in East Iceland, and Látrabjarg Cliffs in the Westfjords to start.
15. Visit a Viking Village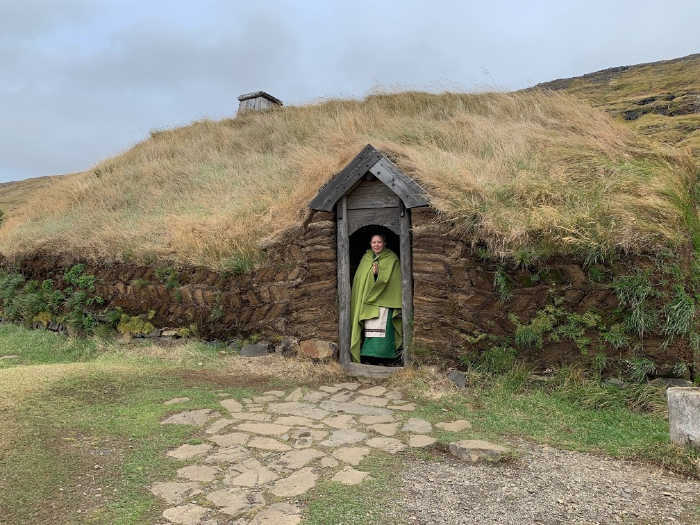 Starting around 800 A.D., the Vikings from the North Atlantic began exploring and settling the world from Spain to North America. In 874, Norwegian Vikings first settled in Iceland. It took another 50 years to form a national government, and then Iceland's history is liberally dotted with violence over the next few centuries as it changed hands between Norway, Sweden, and Denmark, before eventually gaining its independence in 1944.
This slice of early Icelandic history is told through Sagas, or stories that cover different eras. For those interested in learning more about Icelandic history and the role of the Vikings in the settlement of Iceland, there are two key sites to visit in the Capital Region that cover this time period. The first is the Saga Museum in downtown Reykjavik. As the name suggests, the Saga Museum tells the stories of the different sagas, from the time of settlement through the Reformation.
The second is Vikingworld, which is located about 45 minutes outside of Reykjavik in the seaside in the town of Reykjanesbær. It is very close to the Keflavik airport and should be a "must-do" stop for families on the way to or from the airport. Viking world has five main exhibits inside a gorgeous, modern building with glass walls looking out over the Atlantic Ocean.
Inside, the main attraction is the Íslendingur (or Icelander), a Viking ship that was built in 2000 as an exact replica of an old Viking ship called the Gokstad ship, which was excavated from an ancient burial mound in Norway in 1882, which dated back to the time of the settlement of Iceland. The builder, Gunnar Marel Eggertsson, sailed the Icelander to New York in the year 2000 to commemorate Leifur Eiríksson's journey to the New World a thousand years earlier.
Another great spot to learn about Vikings is in West Iceland at Eiriksstadir, the recreation of a Viking long house. This homestead of Erik the Red and Leif the Lucky offers tours by guides in traditional Viking clothing. It pays to join an organized tour to learn the fascinating history — and maybe even meet a true Viking descendent. While so much of a visit to Iceland is about the landscape, don't miss out on this chance to learn a little about the history and culture too.
16. Soak in a Beer Spa
How many places in the world can you soak in a beer spa? Beer lovers will enjoy this unique experience in Northern Iceland at Bjórbödin. When taking a beer bath, you bathe in a big tub filled with beer, water, hops, and yeast. There is also a beer draught at every tub so you can drink and soak at the same time and then head into a relaxation room after your soak.
17. Hunt for the Northern Lights
While there are no guarantees that you will spot the Northern Lights while in Iceland, if you visit from September through March, you at least have a chance (even better from November through February). For the best chances, book stays in the countryside, away from the light pollution of Reykjavik. For me, the third time was the charm and my third visit to Iceland yielded amazing results.
If staying outside of the city isn't an option, you can also take a tour from Reykjavik in hopes of finding the Auroras.
18. See Eider Ducks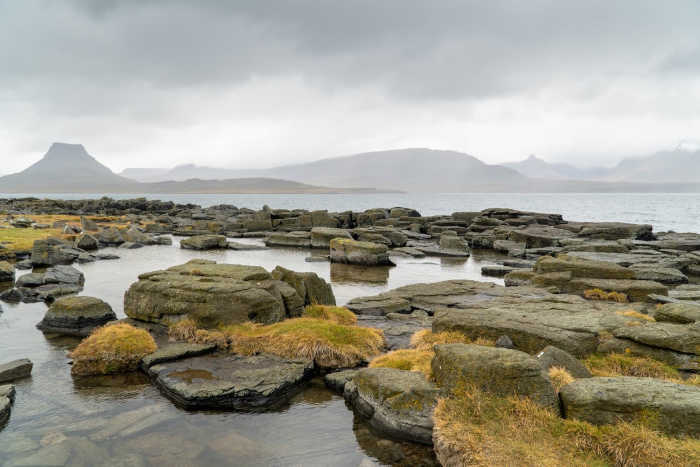 If you are in the Westfjords in the summer, you can have a chance of seeing both puffins and wider ducks if you take a boat trip to the island of Vigur, also known as Paradise Island. This remote island in the fjord is home to over 80,000 puffins in the summer.
Only two people live on this island year-round and they make a living harvesting the down from Eider ducks. Don't worry, they don't hurt the ducks, they pluck the feathers out of the nests. This laborious task explains the high price tag associated with eiderdown duvets.
19. Go Whale Watching
There are many places to go whale watching in Iceland but one of the best is from Akureyri in the North. Iceland's bountiful feeding ground attracts 24 different whale species, from the enormous sperm whale to the small harbor porpoise. The minke whale is the most frequently sighted and humpbacks are also often seen in the summer months.
20. Ride an Icelandic Horse
The Icelandic horse breed is entirely unique. Diminutive in stature, these sweet horses have five gaits, making a horse ride in Iceland unlike any that you have taken in the past. There are many horse farms along the South Coast that offer either short horseback riding tours or multi-day experiences.
Book a horse riding tour in Iceland.
21. Go Ice Climbing
Just a couple hours from Reykjavik you will find the Sólheimajökull glacier. A short hike will take you to an ice wall where you can try your hand at ice climbing. You will be provided with all the tools you will need including ice axes, crampons, and safety lines — but you need to bring the arm and core strength to do it!
Book an ice climbing tour on Iceland's South Coast.
22. Ride a Snowmobile on a Glacier
A thrilling way to experience the beauty of the glacier is on a snowmobile! I was scheduled to do this on a trip to Iceland but the weather didn't cooperate — but that is part of planning adventures in Iceland, you always need to remain flexible.
Book a snowmobile tour on Iceland's South Coast.
23. Take a Helicopter Ride
Another unique experience that I had to cancel when in Iceland (due to the weather again) is a helicopter ride. You can take a sightseeing tour, land on a glacier, or possibly even see a volcano from above.
Bonus: See a live volcano (if you are lucky!)
In 2021, the Geldingadalur volcano near Reykjavik erupted. It is currently dormant again but you can walk around the new lava field and you never know when a new eruption may occur.
What to Wear for Adventures in Iceland
Before jetting off to Iceland, be sure to check out my summer Iceland packing list and my winter Iceland packing list. Here is what you should wear on a glacier hike or other Iceland adventures:
Waterproof hiking boots
Wool or synthetic-blend hiking socks (I love Darn Tough socks) — cotton will just make your feet cold if it gets damp
Comfortably fitting, quick-dry hiking pants (definitely not jeans as those would be very uncomfortable if they get wet)
Possibly a base layer, depending on the weather
A fleece, windproof shell outer layer, or thin down jacket
Thin microfiber gloves (I bought a great pair at 66°North in Reykjavik)
Wool or knit-blend hat (you may need to take this off)
Sunglasses
Sunscreen on your face
Also, bring along a backpack with: a raincoat or waterproof shell, windproof/rainproof pants, a refillable water bottle, protein bars or energizing snacks (be sure to leave no trace behind), tissues, and a camera with a neck strap
FInd a Hotel in Iceland
Pin this for Later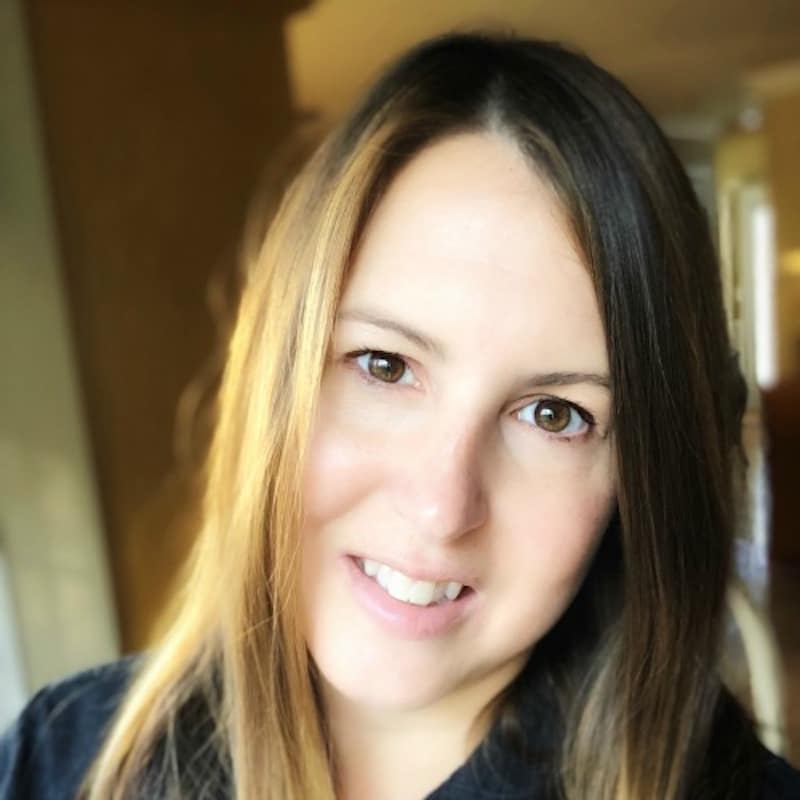 Tamara Gruber is the Founder and Publisher of We3Travel. A former marketing executive and travel advisor, Tamara is an award-winning travel writer and recognized expert in family travel. She is also the publisher of YourTimetoFly and the co-host of the Vacation Mavens travel podcast.