Surprisingly, my Iceland packing list for winter isn't too dissimilar from my Iceland summer packing list — but there are some important differences. Boy Scouts should do well in Iceland because it is important to be prepared. After visiting Iceland in winter and summer, I've put some thought into what to wear in Iceland in winter and what other gear to put on your Iceland winter packing list. Don't be caught unprepared!
The first thing to keep in mind is that "winter" in Iceland is technically September through May. The average temperature is 32 degrees Fahrenheit in the Southern Lowlands but gets down to about 14 degrees in the Highlands. This may not feel that cold when the sun is shining but since the weather in Iceland is so unpredictable, this can quickly change to wind, snow, or sleet, making the temperatures seem lower.

What to Wear in Iceland in Winter
As an Amazon Associate, I earn from qualifying purchases.
Note: This post contains affiliate links. If you click through and make a purchase, I may receive a small commission. Thank you for your support!
Base layer: since layering is critical, start off with a good base layer. Columbia is one of my favorite brands with their good heavyweight or Omniheat base layers. I've also recently become a convert to Merino Wool base layers from WoolX. My skin is typically very sensitive and I can't handle wool but these don't bother me. Plus you don't have to pack as much because these base layers are breathable, quick drying, and moisture-wicking so they don't smell.
Fleece: you will then want a good fleece to layer on top. You can always find some warm and fashionable options from Columbia.
Fleece-lined leggings: cold-weather leggings are great for layering. You definitely don't want to wear jeans, because if those get wet they are so cold and take forever to dry. The Dog Walker leggings from Aventura Clothing are very warm and made from recycled polyester. The Columbia Titan Pass Helix leggings are another great choice. And again, the Merino Wool leggings from WoolX means you can pack less.
Water-proof pants: you will also want some good waterproof outdoor, fleece-lined pants to layer on top.
Warm coat: of course, you can't forget a warm, waterproof, or water-resistant snow coat or ski jacket rated for cold and wind. A ski jacket is perfect because you want to have the freedom of movement that you can't easily get from a longer, down coat.
Waterproof, insulated hiking boots: an absolute requirement is a really good pair of insulated, waterproof hiking boots or sturdy, durable snow boots with great grip. I'd recommend the Sorel Kinetic Conquest Sneaker Boot and I've also been eyeing up these waterproof winter boots from Forsake.
Crampons: you may also want to invest in some strap-on crampons like Yaktrax, because near the waterfalls it is pure ice in the winter.
Wool socks: wool socks are critical for staying warm and dry in the cold weather and I don't think there are any better than Vermont-made Darn Tough socks.
Hat and gloves: just don't forget a really warm hat and gloves (especially ones with touchscreen-friendly finger tips so you don't freeze your hands off taking pictures.)
Bathing suit: I know that it may sound surprising to bring a bathing suit to Iceland (especially in the winter), but chances are, you are going to either stop at the Blue Lagoon or at least take a dip in a hot spring or hot tub at some point on the trip.
Flip-flops: in addition to your bathing suit, you are also going to need flip flops for those hot springs or visits to the hot tubs.
Polarized sunglasses: the sun doesn't stay out for long in the winter, but when it does the reflection off the snow can have a lot of glare. Bring polarized sunglasses to protect your eyes.
If you do forget anything, just head over to 66° North in Reykjavik or in the airport. I have a really warm hat, socks, and thin microfleece gloves from them that I bought in Iceland, plus I brought Hannah back a pair of fleece-lined leggings of theirs that she loves. (See my recommendations on the best Icelandic souvenirs.)
Iceland Packing List for Winter
Now you know what to wear in Iceland in winter, but there are other things that need to go on your Iceland packing list. Remember, stores are few and far between so you will want to bring along some basic supplies including:
Moisturizing lip balm (we love Burt's Bees in our house.)
A good facial moisturizer with SPF sun protection.
Protection for your cheeks from the wind and cold, like Aquaphor.
Tissue packs for your pockets.
Foot and hand warmers to pop into your boots or gloves.
Back up power packs and a car charger for your phone. Remember, the cold drains batteries so quickly. I found that even when I warmed my phone back up it didn't turn back on unless I plugged it into a charge.
While phones take amazing pictures, Iceland is one place where you'll want a good camera because the scenery is amazing! Consider a weatherproof camera or a good travel camera.
Make sure you bring a wide-angle lens, tripod, a remote/shutter release (to avoid shaking your camera), and tons of extra camera batteries (because of that cold.) If you are taking photos of waterfalls, also consider a neutral density filter.
Day pack or backpack for your camera, extra batteries/chargers, and any extra gear you might need.
Refillable water bottle — all the water from the faucets is clean so don't worry about buying bottled water.
Protein bars for when you are out doing activities and need a snack or you just can't find a place to eat.
Electric outlet adapter (if you want to use a hair dryer, flattening iron, etc. then you will also need a converter — but don't worry about your hair in Iceland ;)) I like the ones that have built-in USB ports so I don't need to bring as many (just keep in mind that they take longer to charge though this way.)
If you plan on going out at night to look for the Northern Lights, take a soak in a hot tub under the stars, or just in case you are out in nature after dark, make sure to put a headlamp in your bag. One that has a red light is best to minimize light pollution for star gazing.
Visiting Iceland? You may also be interested in…
PIN THIS for Later
SaveSave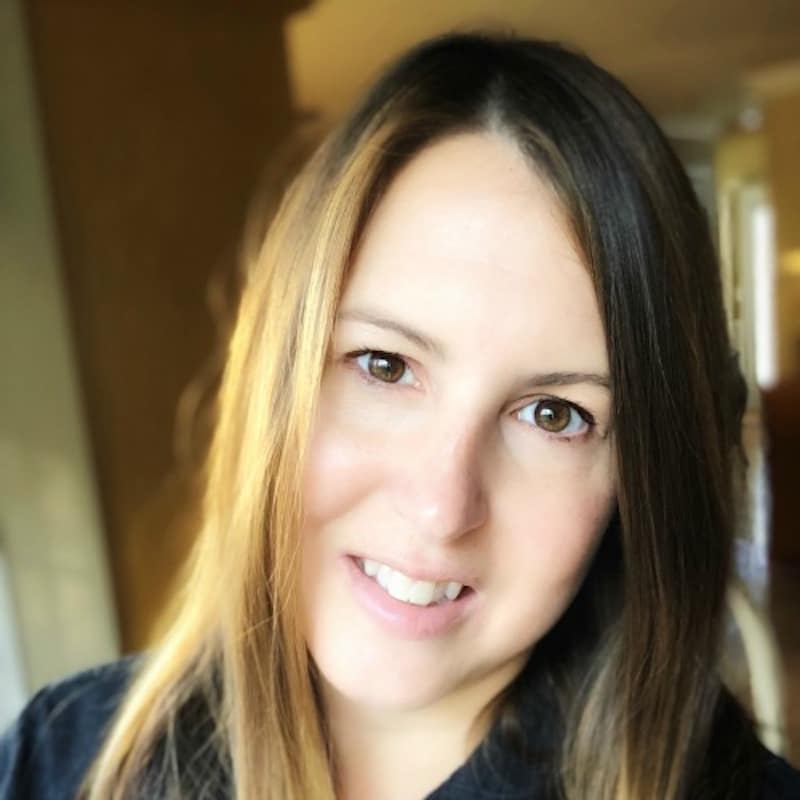 Tamara Gruber is the Founder and Publisher of We3Travel. A former marketing executive and travel advisor, Tamara is an award-winning travel writer and recognized expert in family travel. She is also the publisher of YourTimetoFly and the co-host of the Vacation Mavens travel podcast.