Walking around my house, I can't help but notice some of the many Icelandic souvenirs that I have brought back from previous trips. The Icelandic horse pillow cover on my couch, the tasty volcanic salt in my kitchen, the gorgeous wool sweater hanging in my closet, and the cozy hat and gloves keeping me warm in the winter. If you know someone that is as obsessed with Iceland as much as I am, order one of these Icelandic gifts to bring home a little piece of the land of fire and ice for the holidays.
This holiday season, why not embrace a few Icelandic Christmas traditions too?
Advent lights – starting four Sundays before Christmas, Icelanders light the Advent lights, either a wreath or a candelabra.
Gifts from the Yule Lads – for the 13 days before Christmas, the Icelandic Yule Lads, who live in the mountains, creep into town and leave a small gift in the shoes of children left near an open window. Instead of coal, the "naughty" children get potatoes.
Jolabokaflod – translated as "Christmas Book Flood," this tradition started during World War II, when Icelanders give gifts of books and curl up on Christmas Eve with a book and some hot chocolate.
Make Laufabrauð – at Christmas, Icelanders make Laufabrauð, which is a thin deep-fried wheat bread decorated with leaflike patterns, and get together to cut the bread in unique designs. The bread is served during Christmas dinner or eaten as a snack.
Drink Malt og Appelsín – Iceland's traditional Christmas drink is a mix of locally produced malt beer and Appelsín (orange soda.)
New Year's Eve bonfires – Icelanders ring in the new year with bonfires and they gather together with family and friends at the "brennur", while kids play with sparklers and celebrate the new year.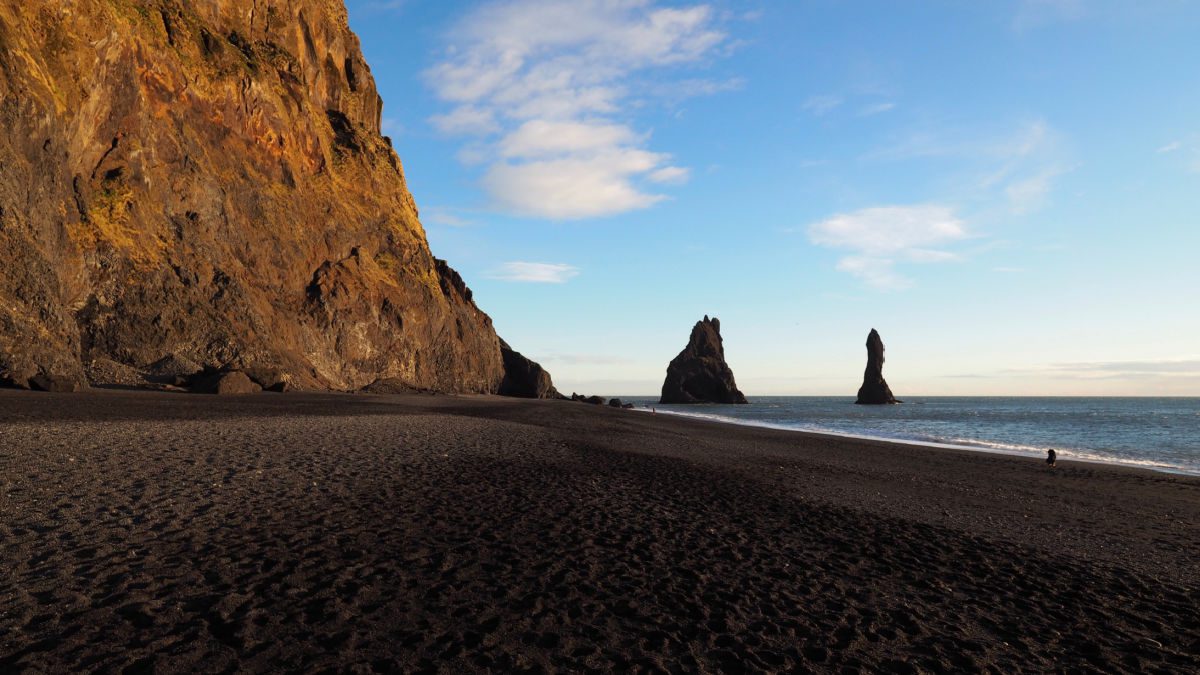 As an Amazon Associate, I earn from qualifying purchases.
Icelandic Gifts
There are many authentic Icelandic gifts that you can purchase from the comfort of your home if you don't have a visit planned. I have brought many of these home from Iceland myself!
Icelandic Books
Iceland has one of the highest literacy rates in the world at 99 percent, and more books are published and read per person than anywhere else in the world. This long history of literacy comes from the long, dark winter nights where the isolation of the people led to a strong tradition of storytelling, including the old sagas of heroes and Vikings, local mythology, and tales of monsters and trolls.
In the weeks leading up to Christmas, hundreds of new books are released and Icelanders participate in what is known as the Christmas Book Flood. On Christmas Eve, everyone must receive at least one book to take to bed with some chocolates.
Icelandic Books
Bring this tradition home with one of these Icelandic books.
Photo Credit: Amazon.com
15 Icelandic legends to teach you more about the Icelandic culture
Photo Credit: Amazon.com
25 short stories from Icelandic legends and tales of the Vikings.
Photo Credit: Amazon.com
The first of 14 crime novels featuring Detective Erlendur in Reykjavik
Photo Credit: Amazon.com
The story of a young gay prostitute living in Reykjavik in the early 20th century.
Photo Credit: Amazon.com
This black comedy deals with friends, lovers, motherhood, and self-discovery and won the Tómas Guðmundsson Literary Award in Iceland.
Photo Credit: Amazon.com
This time travel novel won the Icelandic Literary Award
Photo Credit: Amazon.com
This novel captures the nightlife culture of Reykjavik and there was also a film based on the novel by the same name.
Photo Credit: Amazon.com
Tells the tale of a woman accused of murder in 1829 Iceland
Photo Credit: Amazon.com
A bit of a murder mystery in 1686 Stykissholmur Iceland.
Icelandic Souvenirs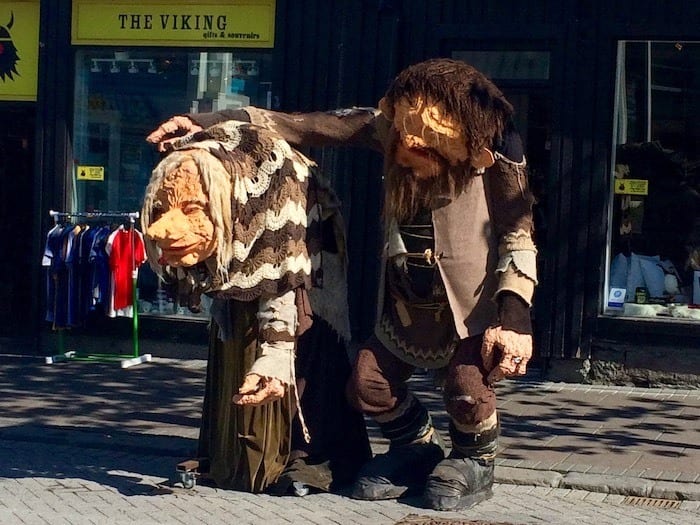 If you are looking for Icelandic souvenirs that you can only buy in Iceland, here are some ideas. You will find the best gift shops in Reykjavik on one of the main shopping streets, especially Laugavegur, Bankastræti, and Skólavörðustígur. If you run out of time, there are also some really good gift stores at the Keflavik airport, including an outpost from 66 North and Blue Lagoon.
Remember that if you shop in Iceland, anything above a certain amount will qualify you to receive your value-added tax (VAT) back. Ask for the VAT refund form and fill these out before you arrive at the airport. Then BEFORE you check in your luggage, stop at the VAT refund center to submit your forms. They may need to also see the items that you purchased, so keep those readily available.
Viking souvenirs – whether you visit the Viking Museum or just have an interest in Viking history, it is fun to explore the Viking history of Iceland. Many gift shops in Reykjavik or at the museum offer fun swords, helmets, figurines, shirts, books, and more. Perfect for kids that enjoy pretend play! My daughter is fascinated with runes and we got her a Viking rune necklace, and you can find these in many local shops.
Troll souvenirs – if you read any of the books on Icelandic folk legends, you can see the role trolls play in Icelandic culture. Some are so ugly that they are future.
Tees – maybe Icelandic fashion isn't your thing and t-shirts are more your style. There are many funny, quality shirts sold in Icelandic gift shops — not like some of the cheesy shops found in typical tourist centers.
Omnom Chocolate – foodies should also pick up some local Icelandic foods from frozen fish to fermented shark or some Plysur sauce for your Icelandic hot dogs. If you are looking for something a little simpler, Omnom Chocolate is one of the most famous chocolate bars in Iceland, with many interesting options.
Traveling to Iceland?
I hope that you found some good ideas for gifts or souvenirs to bring back on your next trip. If you are planning a trip to Iceland, be sure to check out my guides. Also, if you book a tour with my partner Hidden Iceland using promo code WE3TRAVEL you will receive a 10% discount.
Save this to Pinterest