Of all the countries that I have visited, Iceland is one that I keep returning to again and again. There is something about the open, rugged landscape that speaks to my soul. Now that I have visited Iceland in both summer and winter, I definitely have some thoughts on which I liked better. And while Iceland is a rugged and gorgeous place whether it is draped in snow or a shining green jewel, the experiences were really quite different.
The country only recognizes two seasons, summer and winter — making Iceland's winter long and notoriously unpredictable. It is important to be prepared, so I've put together these tips for visiting Iceland in winter. But first, let's talk about why you should consider taking a winter trip to Iceland.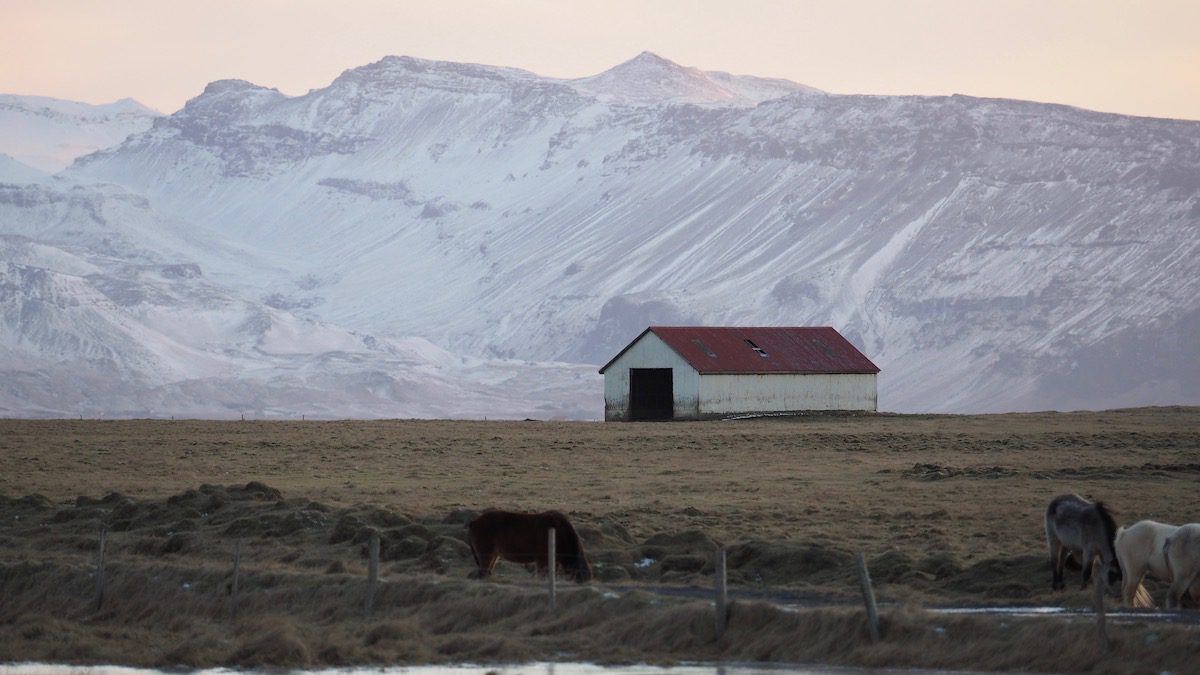 Not Sure About Iceland in Winter? 8 Reasons it Rocks
Note: This post was written in collaboration with Ryan Connolly from Hidden Iceland, my preferred Iceland tour partner. If you book a tour using my promo code, I will receive a small commission at no cost to you.
An Iceland winter trip will give you an opportunity for truly once-in-a-lifetime experiences. Sure it will be colder, and darker, but if you follow these winter packing suggestions, you will be prepared. Given the unpredictability of the weather and road conditions, I highly recommend booking tours if you are visiting Iceland in the winter, versus planning to self-drive.
My recommended tour partner is Hidden Iceland. I've traveled with them personally and have also gotten great feedback from readers who have booked through them. If you book one of their scheduled group tours (not private tours) through Hidden Iceland, use my partner promo code WE3TRAVEL to receive 10 percent off your tour.
1. Discover Blue Ice Caves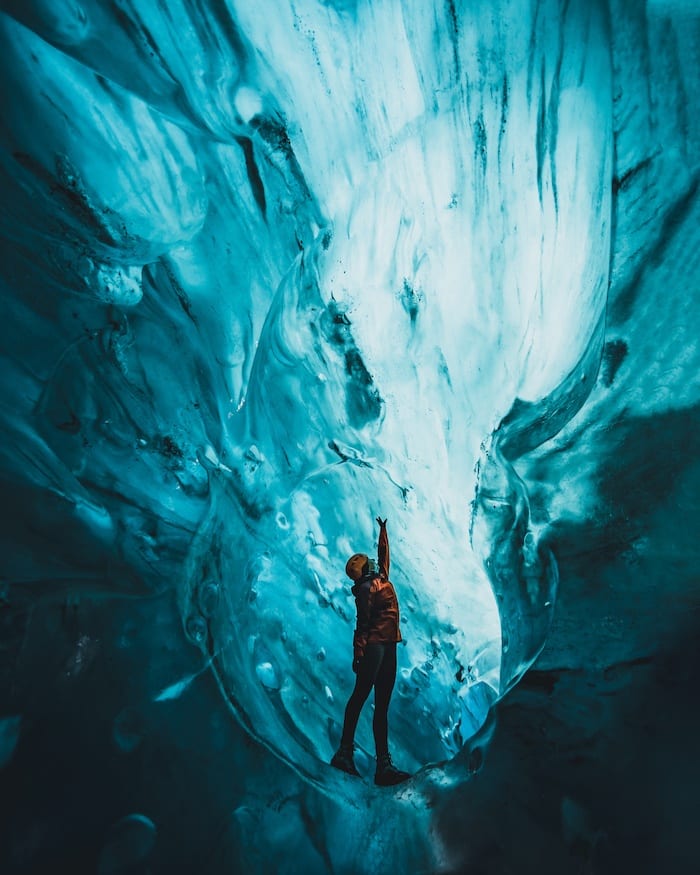 Glacier hikes are possible year-round and always safe if you are with the right guide. But in summer the glaciers are moving and melting so quickly that it's not safe to go 'into' the glacier so to speak. It's only when the average temperature drops from November to March that any ice caves that were formed from all the melting, erosion, and movement of the glacier in summer will temporarily freeze in place.
You could join Hidden Iceland's 2-day Jokulsarlon Glacier Lagoon & Ice Cave Discovery tour year after year and never repeat the same cave tour.
2. Hunt for Northern Lights
Visiting Iceland in winter means you have a chance of seeing the Northern Lights. On any given night you have the chance to see anything from a dull grayish-white streak, all the way up to a shimmering green or purple dancing curtain across the sky.
If Northern Lights are your priority, I'd suggest joining a multi-day tour that spends the night in a secluded guest house or hotel so that you can 'hunt' right from your window. Or stay at a hotel like Hotel Ranga on the south coast, which offers Northern Lights wake-up calls and even has its own observatory!
3. Hike on Blue Glacier Ice
If you also want to do a glacier hike and get the blood pumping then the glacier ice transforms into a beautiful blue glass when not engulfed by snow. This is very different from the crunchy and often dirty summer crust of the glacier. This phenomenon occurs in winter because the sun is not strong enough to melt and refreeze the surface of the ice allowing it to remain in its solid blue form at surface level.
It's a little slippier than the summer version, but with the correct spikes for your feet (crampons) and a passionate guide keeping you safe, it's a spectacular experience. (Don't worry, the guide provides the crampons and other necessary equipment. Just make sure you wear warm, waterproof boots.)
4. Experience a Winter Wonderland
Snow is not guaranteed in Iceland, but snow-capped mountains and lava fields caked in ice and snow transform the environment. The elusive reindeer and Arctic fox sometimes make appearances at this time of year. If you are visiting during Christmas, you can also take part in some Icelandic holiday traditions or enjoy fireworks in Reykjavik on New Year's Eve.
5. Enjoy Fewer Crowds
Winter is much quieter than summer, with the exception of Christmas week. The only drawback here is that despite there being fewer tourists, there's also less time in the day to spread out the activities so some spots may seem artificially 'busy' due to time restrictions.
But generally, everywhere you go, if you do it properly, will be quieter. Availability of hotels and restaurant reservations also becomes less of a problem at this time of year.
6. Take Photos at Midday Golden Hour
Photographers know the magic of the "golden hour" right after sunrise or right before sunset. But few destinations can offer a midday golden hour. In the darkest days of winter, if the sky is clear, the sun barely rises above 'pre-sunset' phase in the sky. This is a photographer's dream with basically the entire day being filled with perfect light for getting the ideal shot.
7. Enjoy Winter Warmth (Seriously)
it's not nearly as cold as people think. Sure, it's cold compared to summer and it is certainly going to feel cold if you come from a warm climate. But would you believe me if I told you that the average winter temperature is actually warmer than New York City?
This is because the Gulf Stream sends up warm water all year round that spirals around the coast of Iceland. The average temperature in January hovers around 32-34 Fahrenheit. Some days you can experience a balmy 45 with the odd day fluctuating as high as 50.
Be warned though, the cold wind and the sporadic drops in temperature can also give you a "real feel" temperature close to 0 Fahrenheit on the odd day, so be prepared for all eventualities. Wearing layers with a fully waterproof outer shell is key to happiness levels in winter.
8. Take advantage of Winter "Bargains"
Iceland can be expensive and if you really want to see savings, then going to Iceland outside of peak season is key. Some hotel prices drop by half and many restaurants will flirt with promotional offers to entice tourists through their doors.
Tips for Visiting Iceland in Winter
Note: This post contains affiliate links. If you click and make a purchase, I may receive a small commission. All opinions are my own.
Have we convinced you to visit Iceland in the winter? If so, be sure to read these Iceland winter tips before you go!
1. Plan ahead
Winter or summer, tourism in Iceland is still strong. And while it is busier in the summer, if you don't plan ahead you will still find it hard to get a hotel room in the winter, at least during the holiday season or in Reykjavik.
2. Be flexible
There are many places that claim that if you "don't like the weather, wait a minute," but in Iceland, this is particularly true. This brings to mind another favorite quote of mine…" the best-laid plans of mice and men, often go awry." With rapidly changing weather, you need to be flexible with your itinerary.
When we were there in November, the plan was to go for a helicopter ride one day and snowmobile on a glacier the next. Neither of those happened. But did it ruin the trip? No. We were able to extend our super jeep tour to a full day with stops at a black sand beach.
And instead of snowmobiling because the wind was too strong, we went for an ATV tour instead. This is when it is really helpful to work with a local tour operator that can not only accommodate such changes, they can suggest appropriate substitutes. I highly recommend booking tours with Hidden Iceland (receive 10% off scheduled group tours with my promo code WE3TRAVEL.)
3. COnsider a Tour vs. Self-Driving in the Winter
If you are visiting in the summer and want to self-drive around Iceland I say go for it. Driving in Iceland is pretty straightforward if you stick to the Ring Road. However, driving in the winter can be a different story. Roads close frequently and it is not unusual to experience white-out conditions and I didn't notice any salt or sand trucks out and about.
Keep in mind that the weather is constantly changing in Iceland, so you may arrive in winter to wonderful weather conditions, but you need to plan for the worst-case scenario. Googling local weather for Iceland is simply not enough.
Changes in wind speed, precipitation, and temperature can come together in a crescendo of turbulence depending on the topography and direction of the wind. What might appear as a fairly moderate day on the forecast may result in a 'storm in a teacup' effect on one side of a mountain. On the other side, it could be calm and clear.
With Iceland's volcanic, mountainous landscape this actually happens far more than you think. Professional guides have local contacts that help them make an informed decision every time. A local guide will know what spots to avoid, but also what you can go and enjoy as an alternative.
To make a winter visit less stressful and safer, I would recommend either staying in Reykjavik and taking day tours or taking a multi-day tour (with a driver) with a group like Hidden Iceland.
4.
Know before you go!
Since the weather can vary drastically from place to place, you really need to check for road closures and conditions before you leave your accommodations. When we were heading up to the Golden Circle on our recent visit, we could visit Thingvellir but the road up to Gulfoss was closed so we had to skip it. We also had to take an alternate route from Reykjavik to get there.
Icelanders rely on the road.is website for up-to-date information. You can also download the 112 Iceland App (112 is the emergency number in Iceland) in case you need help on the road. If you are heading off-road at all, be sure to register your plans on safetravel.is. This is also the place to get updates on weather conditions, dangerous surf conditions, potential eruptions, and more.
5. Layer up
While winter is not always that cold in Iceland, it does get very windy. You'll need to layer up against that wind. Start with a WoolX base layer, add a fleece and some waterproof/windproof outer layers and you are good to go. Just don't forget a really warm hat and gloves (especially ones with touchscreen-friendly fingertips so you don't freeze your hands off taking pictures.)
Whatever you do, don't wear jeans, those will get wet and you'll freeze your tush off. Oh, and you may want to skip the Blue Lagoon on a windy day — it isn't fun to be in your bathing suit and get pelted with hail.
Don't miss my Iceland Winter Packing List for more ideas!
6. Don't be afraid of the dark
The good thing about all that darkness is that you may get to see the Northern Lights. The downside is that you don't get much daylight to sightsee. In November the sun rose around 10 am and set by 4 pm. In January, it gets even shorter, with the sunrise after 11 am and sunset around 3 pm.
If you are going to get to see anything, you are going to have to head out in the dark. Plan on getting up and having breakfast at 8 am and hitting the road around 9 am so you can arrive at your destination by first light. The good news is that you will be treated to some amazing sunrises and sunsets. If you aren't comfortable driving in the dark, that would be another reason to base out of Reykjavik and take some tours.
7. Be prepared
The cold can sap the life out of you…and your batteries. It seemed like every time I stepped outside my phone went dead, even if I had a pretty good charge. My solution was to bring along backup power packs. Turning on that charge brought my phone back to life. If only it were so easy to bring life back to my frozen hands.
And it isn't just phones that go dead quickly, camera batteries get used up quickly too. Make sure you bring backups with you throughout the day and consider a weatherproof camera or a good travel camera.
8. Be safe!
In the U.S., we are so used to having sanitized tourist experiences. Our waterfalls have nice safety rails, maintenance crews are diligent about putting salt and sand on slippery ice, and we warn people that peanut butter may contain peanuts. Not so in Iceland.
First off, if there is a warning sign, it is for a good reason. Likely there was an accident that happened there so don't blow it off, take caution. When you are walking up to the waterfalls, the mist from the falls makes it really icy.
You will be best off if you have warm, waterproof hiking boots with spikes or get some clip-on crampons. Lastly, when visiting the beaches, especially those around Vík, don't get too close to the water's edge, especially if you turn your back to the waves. They are known to experience rogue waves that can sweep you in and rough undercurrents that can pull you out quickly. And always keep a close eye (and/or hand) on any young kids.
9. Think about your activities
It is easy to get excited about all there is to do in Iceland, but not everything is available year-round. So do your research in advance before booking your trip. You don't want to be disappointed that you can't go whale watching because it isn't the right season.
10. Don't pin all your hopes on the Northern Lights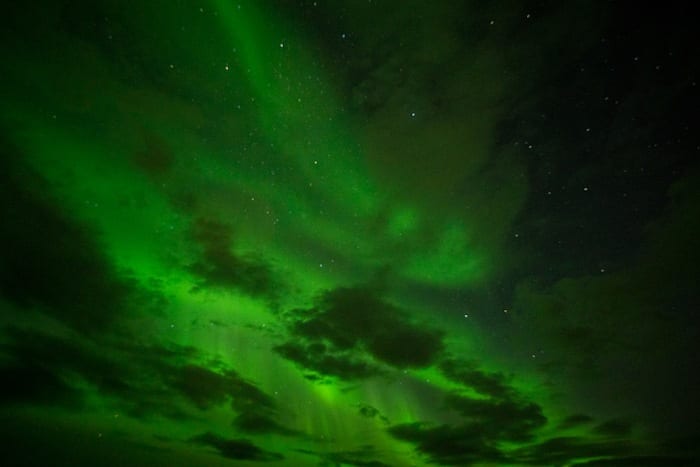 It was my greatest wish to see the Northern Lights when we visited in November, but alas, it was not meant to be. While I was disappointed, we still had some amazing experiences and I enjoyed every minute. (Luckily I was able to finally see them when I visited the West Fjords in September at another time.)
There are a few things you can keep in mind when picking your dates that may increase your chances of seeing the Aurora Borealis. First, September – April is the Northern Lights "season" but you will have the greatest chances in late November through March.
Since light pollution interferes with seeing the aurora, you will have a better chance of seeing them if you stay outside of the city. We loved our stay at Hotel Ranga, where not only do they have their own observatory and an astronomer that comes in on clear nights, but you can also elect to have them wake you should the aurora make an appearance.
Since we visited right after the Supermoon, we were disappointed to learn that the aurora borealis usually doesn't appear on or near a full moon. If you want to check the forecast for predictions, visit the Icelandic Met office website.
If they do appear, you will want to be prepared. Sleep with your warm clothes at the ready. Keep your camera equipment at your fingertips. Make sure you bring a wide-angle lens, tripod, a remote/shutter release (to avoid shaking your camera), and extra batteries (because of that cold.) If you are renting a cabin, consider leaving the camera outside set on the tripod so you are ready to go and it doesn't fog up going from warm to cold.
Whether you visit Iceland in winter or enjoy the longer days of midnight sun in the summer, I hope you fall in love with Iceland the way that I have.
Find a Hotel in Iceland
Visiting Iceland? Read These too!
Save this to Pinterest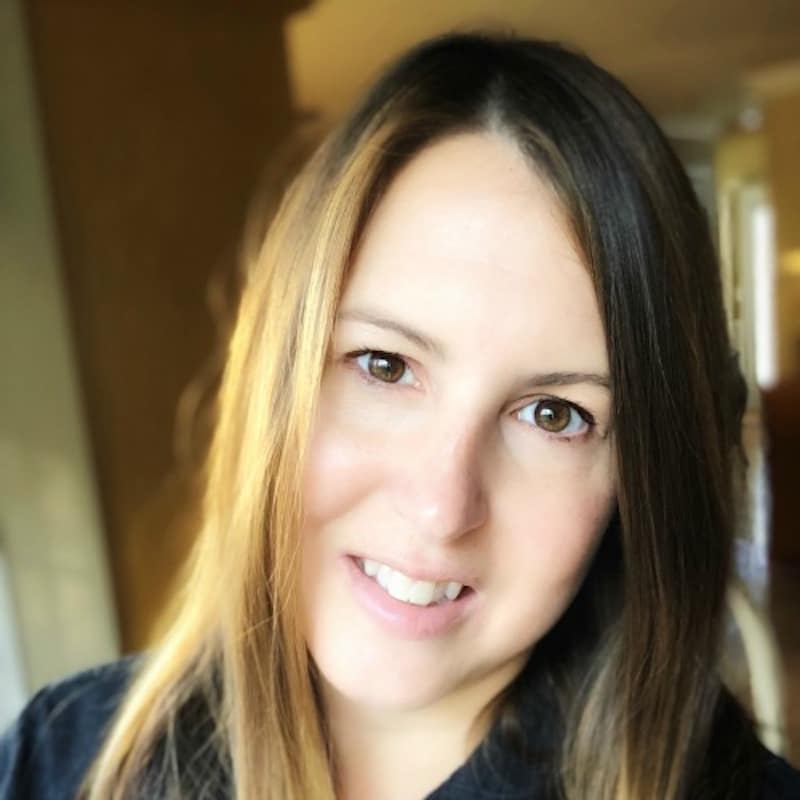 Tamara Gruber is the Founder and Publisher of We3Travel. A former marketing executive and travel advisor, Tamara is an award-winning travel writer and recognized expert in family travel. She is also the publisher of YourTimetoFly and the co-host of the Vacation Mavens travel podcast.