Inexpensive airfare make planning a family trip to Iceland very enticing. But it is important to realize that once you get there, an Iceland family vacation can be quite costly (see my post on how much a trip to Iceland costs). Plus, finding family-friendly hotels in Reykjavik is a serious challenge and there are limited choices for where to stay in Reykjavik with kids unless you plan on getting two or more rooms.
First of all, popular hotels sell out quickly, making last-minute trip planning a challenge. Next, there are very few hotels that can accommodate a family of four (or more) in one room. Unlike U.S.-based hotels that have options of two doubles or queens in a room, in Iceland hotel rooms typically offer either one double bed or two twins.
Some may offer a roll-away bed or a double bed plus a twin, making it possible for a family of three to fit in one room, but that's it. On top of that, not many rooms are interconnecting, making it even harder for families with young kids. Even the "family rooms" that do accommodate four people are usually restricted to two adults and two children under 12 sharing a pull-out sofa (or two adults and one teen on the pull-out.)
Luckily, I've spent hours and hours planning our own trip and trips for other families — so I can save you some time if you are looking to figure out where to stay in Reykjavik with kids with these family-friendly hotels in Reykjavik.
Where to Stay in Reykjavik with Kids
Reykjavik is a very compact and safe city. Ideally you want to be within walking distance to the main attractions such as the Hallgrimskirkja, Harpa Concert Hall, Old Harbour, and the main shopping street of Laugavegur. Keep in mind that not all hotels offer parking, so you may need to find street parking or paid parking if you plan on having a car while you are in Reykjavik.
I do generally recommend that families rent a car to explore Iceland on a road trip, starting or ending in Reykjavik. However, once you are in the city, it is best to leave the car parked and walk where you want to go instead of trying to find street parking.
Best Family-Friendly Hotels in Reykajvik
Note: This post may contain affiliate links. If you click a link and make a purchase, I may receive a small commission. All opinions are my own.
Berjaya Iceland HotelS: Reykjavik Marina
Formerly known as the IcelandAir Hotel, the Reykjavik Marina by Berjaya Iceland Hotels is a recently renovated landmark in a prime location near the Old Harbour. The hotel is in easy walking distance to all the main sights in Reykjavik including whale watching, Harpa, Hallgrimskirkja, and shopping on Laugavegur.
They offer a "Studio 6" family room, which fits up to six people. This room includes double bed bunk beds, plus a pull-out sofa. There is also a family room, which sleeps four. This room has a king bed and a pull-out sofa bed, which is suitable for two adults and two children under twelve.
There are also residence suites that interconnect with the hotel. The suites have a bedroom with a separate living area. They include a King bed in the bedroom and a pull-out sofa in the living space, suitable for two adults and two children under twelve.
Just be aware that this area can get a little noisy on the weekends.
Check availability and rates at Berjaya Iceland Hotel Reykjavik Marina
---
Berjaya Iceland Hotels: Reykjavik Natura
The location of the Berjaya Iceland Hotels Reykjavik Natura isn't as ideal as the Reykjavik Marina hotel, since it is located outside of the core downtown area and is closer to the city airport. Reykjavik's Nautholsvik Geothermal beach area and the famous Perlan are closeby but getting to the city center is a few minutes by car or bus or approximately a 20-minute walk.
However, they do offer a family room suitable for families of 3-4 with younger children. The King Deluxe room includes a double bed plus 1-2 day beds. There is also a triple guest room that includes three twin beds. The hotel will supply families with children's bedding, toys, and bathrobes.
Check rates and availability at Berjaya Iceland Hotels Reykjavik Natura
---
Reykjavik Residence Hotel
The Reykjavik Residence Hotel offers apartment-style hotel accommodations in downtown Reykajvik. The one-bedroom suite offers a king size bed and a sofa that can pull out to a double bed. There is also a small kitchen, which can be a big cost saver for families looking to avoid the hefty price tag at restaurants in Reykjavik.
The suites are spread out across various historic buildings, some of which offer two-bedroom or even three-bedroom apartments. While there aren't quite the same conveniences of a full-service hotel, they do provide a breakfast basket delivered each morning with a variety of local cheeses, yogurts and fresh fruit, along with hardboiled eggs and a selection of toppings. Suites are also stocked with complimentary coffee, tea, milk, juice and cornflakes.
Check rates and availability at the Reykjavik Residence Hotel
---
Alda Hotel
The Alda Hotel is also now part of the Iceland Hotel Collection by Berjaya. Located downtown, not far from the Harbour, this stylish has a few options for families. The Family Room has a double bed, plus a pull-out sofa that can fit two small children or one teen.
There is also a smaller deluxe room that has a double bed and a pull-out couch, but this will be quite snug for a family of four.
Check rates and availability at the Alda Hotel
---
Grandi by Center Hotels
There are eight Center Hotels in Reykjavik, but not all are well-designed for families. The Grandi by Center Hotels is suitable for families. The Junior suite has a double bed with a pull-out sofa in the living space, which fits two adults and two small children or three adults.
The Suite is also quite spacious and includes a seating area, bedroom, and two separate bathrooms that include a bathtub and a shower. There is also a private balcony.
The Center Hotels Plaza also has a superior room that can accommodate a roll-away bed or crib for a family of three.
Check rates and availability at the Grandi by Center Hotels
---
Black Pearl Apartments
If you are looking for luxury, the Black Pearl Apartments offer two-bedroom suites that can accommodate up to families of six. Both bedrooms come with a king bed, which can be converted into two twins. The Black Pearl also offers standard suites that can accommodate a family of four with a king bed and a pull-out sofa for two younger children.
The location is also sublime — in the heart of the city center but without the noise of some other hotels.
Check rates and availability at the Black Pearl Apartments
---
HIlton Reykjavik Nordica
The Hilton Reykjavik Nordica is a bit outside of the main downtown area, about three kilometers away from the most popular attractions. However, it does offer many of the standard Hilton amenities that families are looking for including a Family Executive room with a double bed, single bed, and pull-out sofa to sleep a family of four.
Check rates and availability at the Hilton Reykjavik Nordica
---
FossHotel Baron
I'm a big fan of the Fosshotel brand and the Fosshotel Baron offers many options for families. A quadruple room fits up to four adults and the Baron Family Room can fit up to a family of five. For large families or those looking for more space to spread out, the Family Suite accommodates up to six people.
Fosshotel Baron has an ideal location that is both central and quiet, just a few minutes walk to the main shopping street. The 2-bedroom apartments also feature a small kitchenette which can help reduce food costs.
Check rates and availability of Fosshotel Baron
---
Reykjavik Edition
Marriott Bonvoy members looking to redeem points will be happy to find the Reykjavik Edition Hotel offers rooms with two queen beds — a true rarity in Iceland! Located in the City Center near the Old Harbor, the Edition offers beautiful design and full service amenities including an on-site restaurant, fitness center, and spa.
Check rates and availability at the Reykjavik Edition
---
Iceland parliament hotel
The Iceland Parliament Hotel is one of the better choices for families with older children that don't want to share a pull-out sofa. It is one of the few hotels to offer a family interconnecting room with a King bed in one room and two twins in the other.
Iceland Parliament Hotel is in a historical location, right in the city center next to the city´s main square, Austurvollur and less than a half-kilometer to the Old Harbour.
Check rates and availability at the Iceland Parliament Hotel
---
Kea Hotels: Reykjavik Lights
While it is located about three kilometers from the city center, if you have a large family that wants to share one space, the Reykjavik Lights Hotel from Kea Hotels (a chain with hotels across Iceland) offers a private dormitory room that fits up to 10 adults. The room includes two en suite bathrooms with walk in showers and five bunk beds. A triple room is also available. See a full Reykjavik Lights review.
Check rates and availability at Reykjavik Lights
---
Sand Hotel
The Sand Hotel by Kea Hotels is one of the rare hotels that offers a family room that will sleep four adults, perfect for families with teens and tweens. The family room has a king bed and a queen bed. Superior rooms, suites, and junior suites will also sleep three to four people with a bed and a pull-out sofa.
The Sand Hotel is just off the main drag and is run by the same family as the fabulous Sandholt Bakery (one of my favorite restaurants in Reykjavik for breakfast or coffee/snacks.)
Check rates and availbility at the Sand Hotel
---
Hotel Reykjavik Grand
The Hotel Reykjavik Grand is a large conference hotel located a bit outside of the city center. However, they do offer a family room that can fit up to four people. This full service hotel offers a fitness centre, spa, lounges, a bar, and a restaurant.
Check rates and availability at Hotel Reykjavik Grand
---
Airbnb
For families, many times the best choice in Reykjavik is an Airbnb or vrbo. We have stayed at three different Airbnbs in downtown Reykjavik. Just keep in mind that you may have to kill some time before you check in and look closely at the description and be prepared to carry your bags up some stairs. Here are some other suggestions for stunning Airbnbs in Iceland.
Where we stayed:
Find a Hotel in Reykjavik
MORE ICELAND TRAVEL TIPS
PIN THIS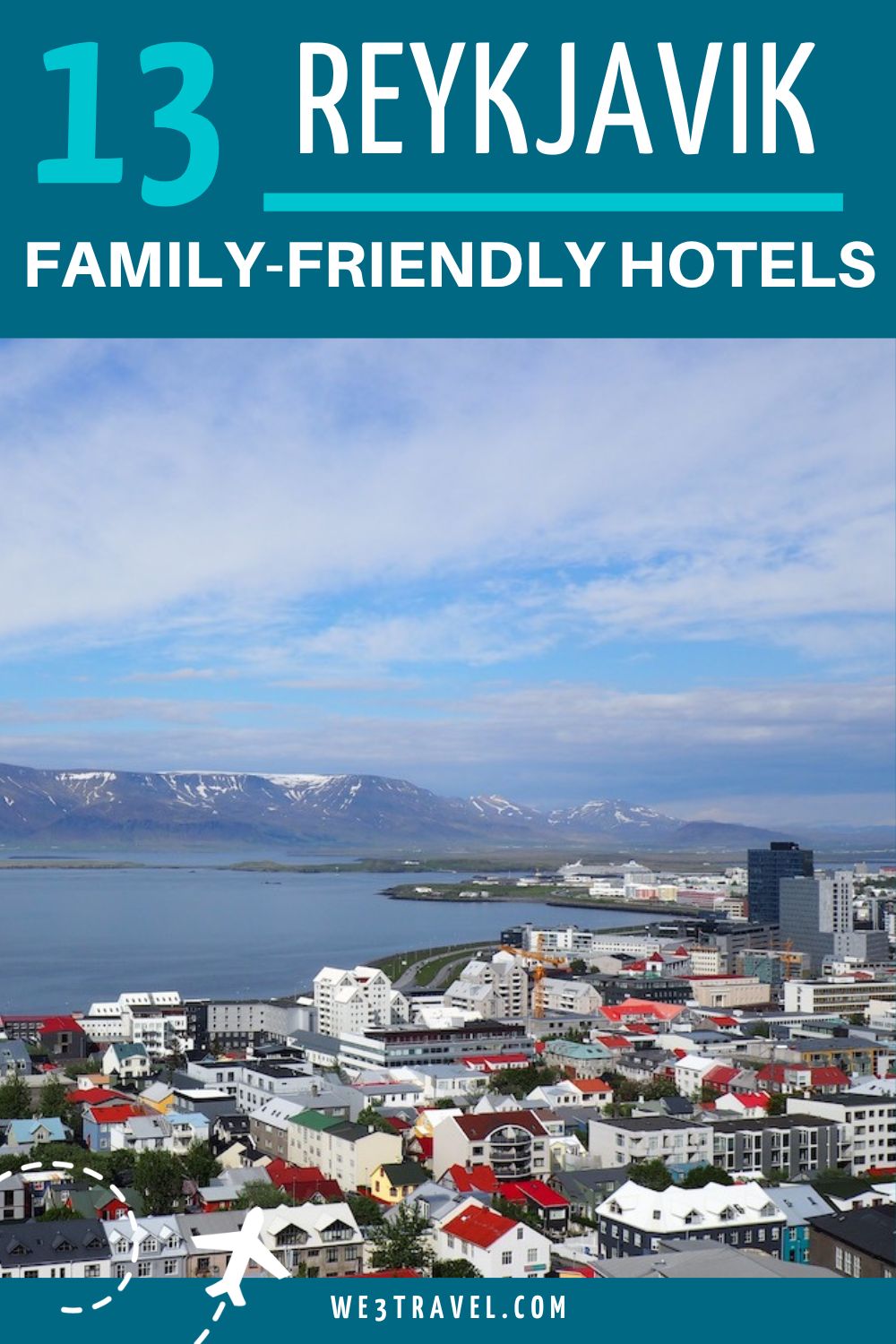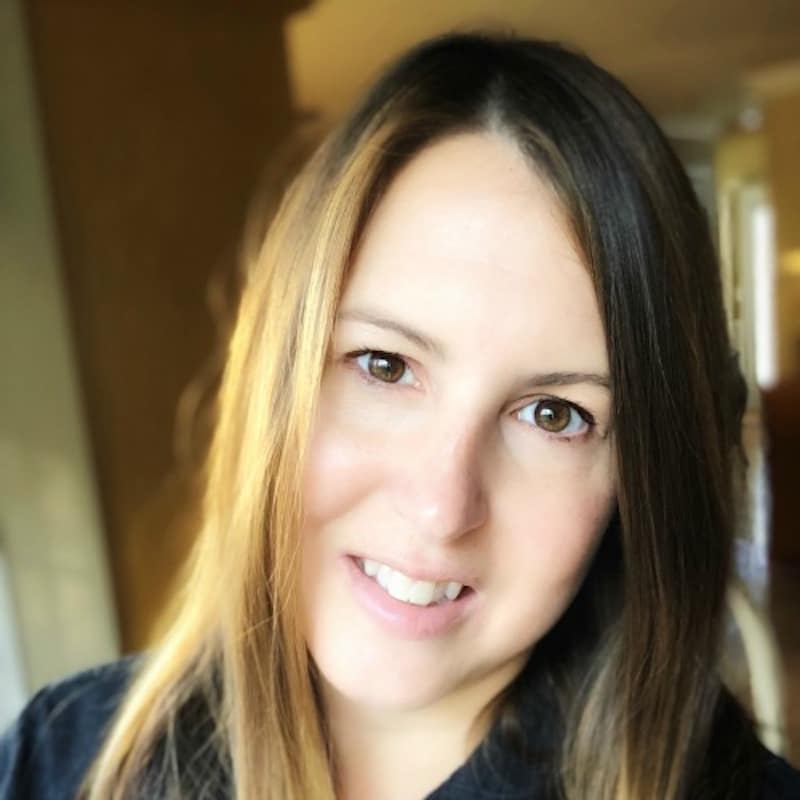 Tamara Gruber is the Founder and Publisher of We3Travel. A former marketing executive and travel advisor, Tamara is an award-winning travel writer and recognized expert in family travel. She is also the publisher of YourTimetoFly and the co-host of the Vacation Mavens travel podcast.