Chances are if you've met anyone that has gone to Iceland, they've gone to the Blue Lagoon. It is THE place that all tourists have heard of and visit, whether it is on a short layover or a longer stay. And if you read Blue Lagoon Iceland reviews, most of them are pretty positive.
After all, it does seem like a pretty mystical place with steam rising from its milky blue water in a setting surrounded by volcanic rocks. You may have seen pictures of tourists covered in white silica mud masks relaxing in the naturally warm waters while sipping a cold beverage. It seems like the ideal place to relax, unwind and enjoy Iceland's geothermally heated waters.
Other Blue Lagoon reviews will talk about the crowds. The downside of the Blue Lagoon in Iceland is that it is so popular that it can also get really crowded. There are a lot of places in the world that are popular with tourists that I try to avoid like the plague because I'm not a fan of crowds. Times Square in New York City is one of them.
Now that I have visited the Blue Lagoon in Iceland twice, once in June during prime tourist season and once in November when it was a little quieter, I have some thoughts that I want to share. I will admit that I liked it even less the second time around, both because it lost that new experience shine and because it was cold and windy with freezing rain that caused my hair to turn into icicles.
Is the Blue Lagoon Worth It?
The bottom line is that it is worth experiencing the Blue Lagoon at least once, otherwise, you might experience a bit of FOMO. So if you are visiting for the first time, or with someone that has never been to the Blue Lagoon, go ahead and book a visit. But keep reading so that you have the right expectations.
Getting to the Blue Lagoon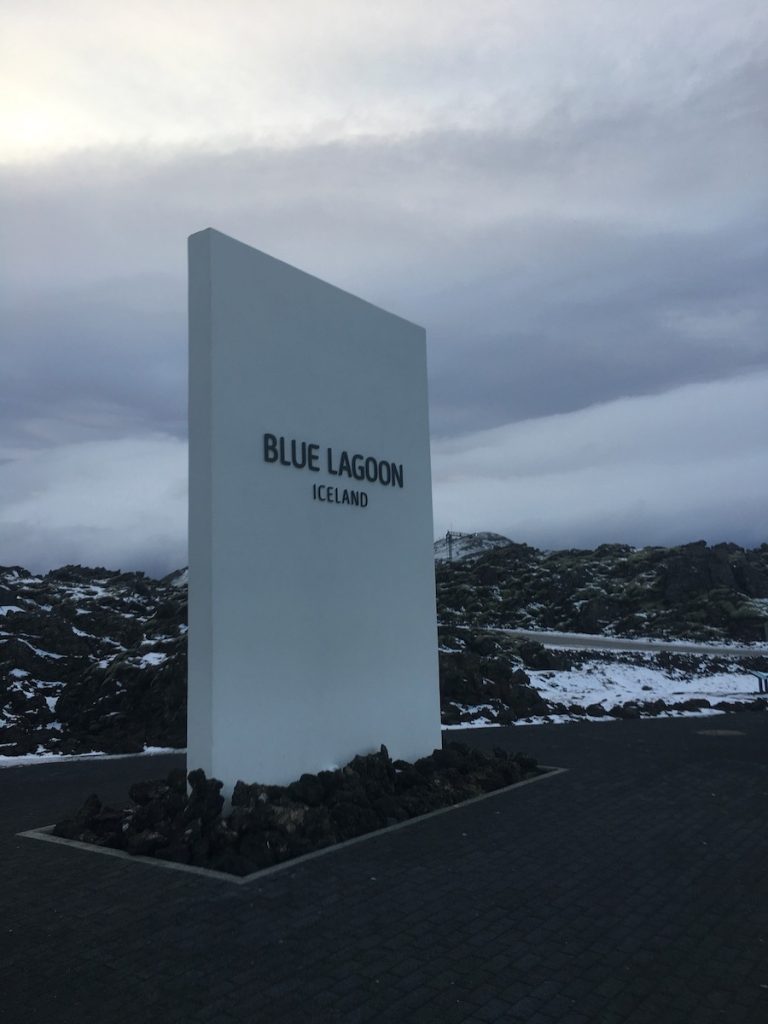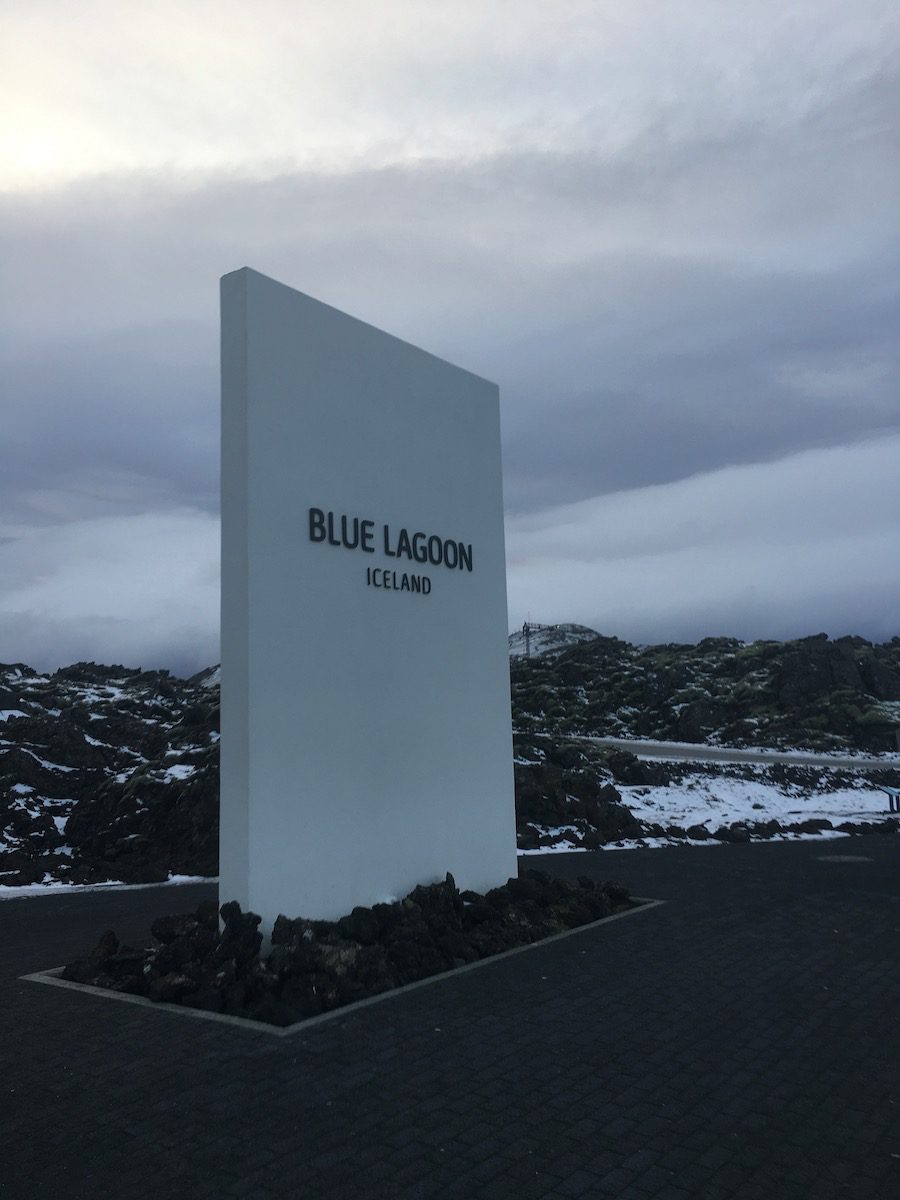 Note: This post may contain affiliate links. If you click a link and make a purchase, I may receive a small commission. All opinions are my own.
The Blue Lagoon is located about 30 minutes from Keflavik International Airport. Since Iceland Air offers a free stopover program, many visitors will simply take a bus from the airport to the Blue Lagoon, spend some time, and return to the airport.
Also, since most flights from the United States arrive very early in the morning (around 6-7 am) and unless you book a hotel or Airbnb for the night before to ensure an early check-in, you have a lot of time to kill before you can check-in. This isn't as much of a problem with hotels where you can drop your bags and explore the city, but it is a bigger problem for vacation rentals (although there are storage lockers at the bus station.) For this reason, many people choose to visit the Blue Lagoon on their arrival day on the way from the airport.
Getting to the Blue Lagoon from Reykjavik can be expensive if you take a cab. The best choice would be to rent a car for your travels and drive yourself to the Blue Lagoon. However, if you are staying in Reykjavik without renting a car, you can arrange bus transfers either to and from Reykjavik or from the airport to the Blue Lagoon and then on to Reykjavik.
Of course, now that the Blue Lagoon has two hotels (the Silica Hotel and the sophisticated Retreat Hotel), you can also choose to stay on property and take a full day to experience the wonders of the Blue Lagoon.
What makes the Blue Lagoon Special?
Visitors have been captivated by the milky blue waters of the Blue Lagoon, contrasted with the dramatic landscape of a black lava field. While there are many natural hot springs in Iceland, the Blue Lagoon is actually man-made.
I always surprise people by telling them that the warm water actually comes from the runoff of the geothermal power plant nearby. The color is from the mix of silica, salt, and algae in the water. So part of what makes the Blue Lagoon special is the color of the water, but largely it is the extensive marketing that has made the Blue Lagoon so popular.
There are certainly plenty of other hot springs or public pools in Iceland including the Sky Lagoon outside Reykjavik. See my friend Colleen's comparison of the Sky Lagoon vs. Blue Lagoon.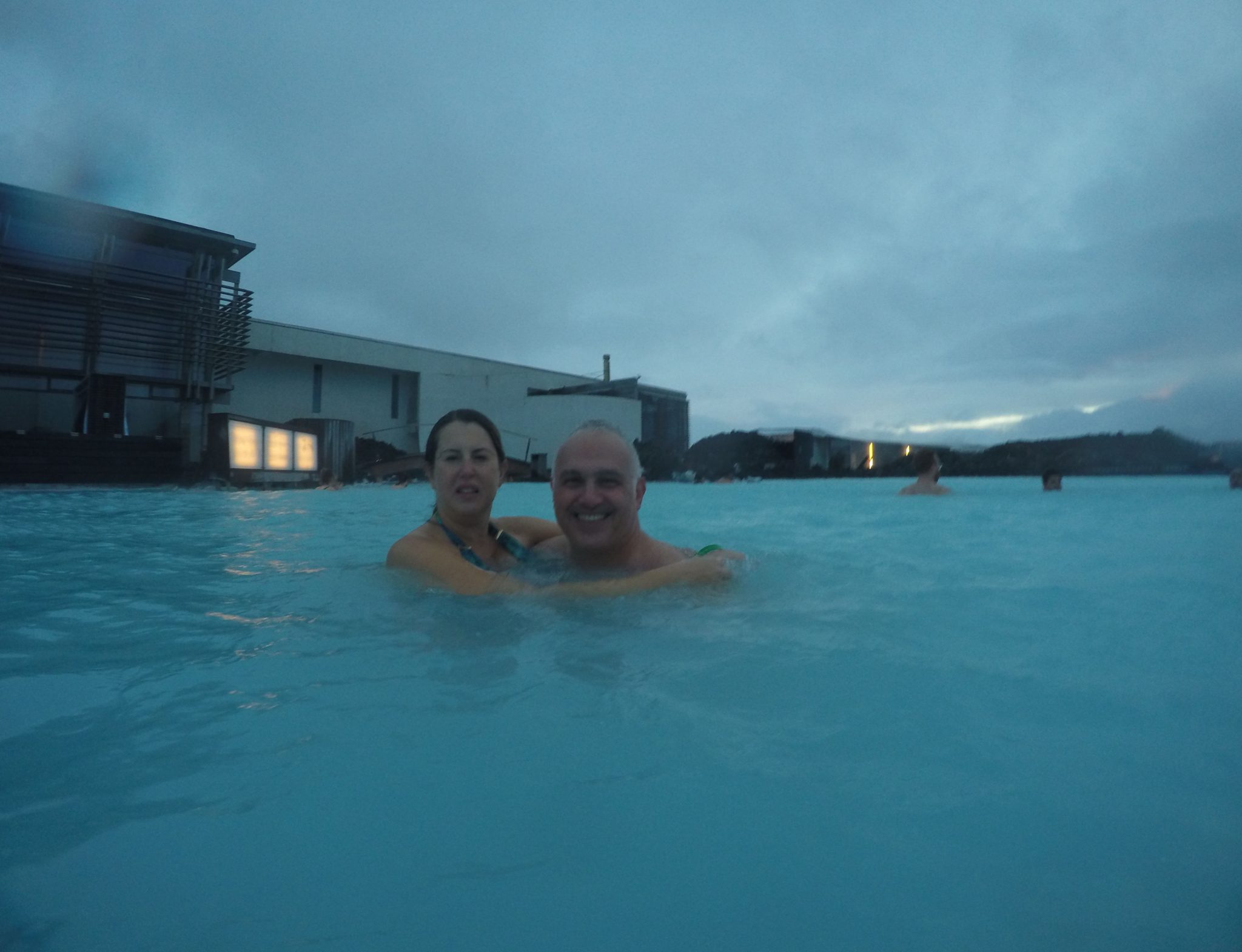 Blue Lagoon Iceland Reviews
Both times that I went, we had pre-booked our reservations, which is required because it does sell out, and signed up for the Premium package. A less expensive Comfort Package is also available.
This package includes entrance to the lagoon, use of a towel and bathrobe, a silica mud mask and two additional masks of your choice, one drink of your choice at the Blue Lagoon swim up bar, and one glass of sparkling wine at the Lava restaurant for a hefty $76 per adult (children under 13 were free.)
Arriving at the Blue Lagoon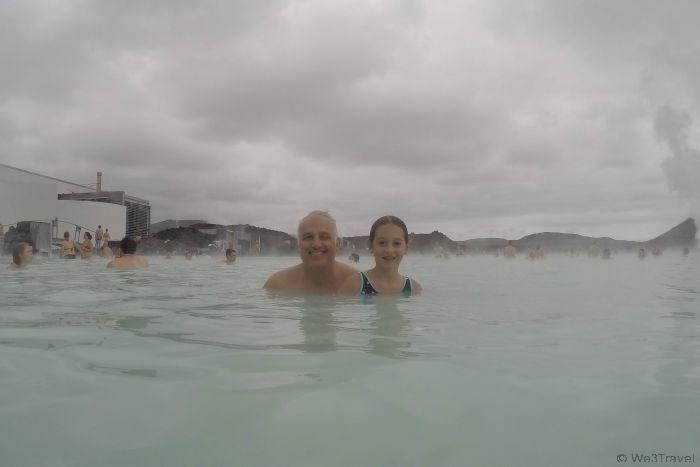 When you arrive, you queue up in the appropriate line depending on your package. On our first visit, we didn't arrive at the top of the hour, so it wasn't very clear which line we should be in, but we were quickly sorted out and given our robes, towels, and wristbands and directed to the male and female locker rooms.
The wristbands are essential as they serve as your locker key, payment method, and exit method — when they work, but more on that later.
On our first visit, we were scheduled for a 2 pm lunch reservation at Lava and since we didn't know if it would be appropriate to eat in our robes (the answer is yes, it is fine, but most people are in street clothes), we stowed our stuff and went to lunch.
By this time I was a little stressed from trying to find two lockers together for my daughter and I and then having my locker malfunction with everything locked inside. I decided to sort out my wristband issue after lunch so we wouldn't be late for our reservation.
On our second visit, we arrived directly from the airport as soon as the Blue Lagoon opened, and getting checked in and into the locker room was a much smoother process. However, I'd still suggest getting there either right before opening or before your scheduled reservation to try to avoid arriving at the same time as the large tour busses full of visitors.
Lunch at Lava Restaurant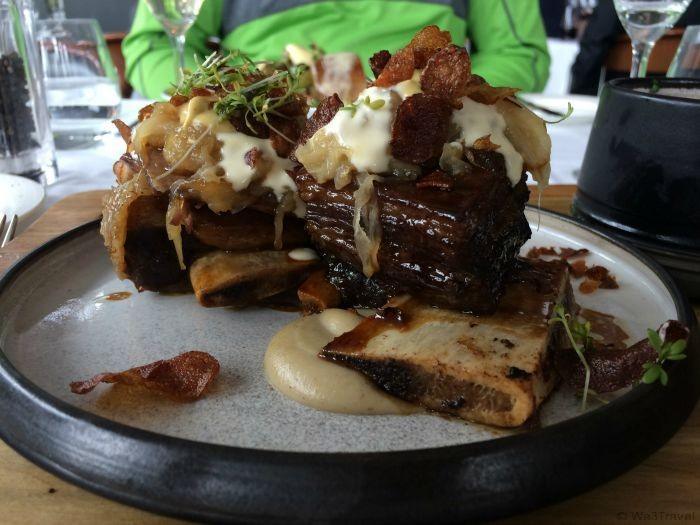 There are now four dining options at the Blue Lagoon: Lava Restaurant, the Michelin-recommended Moss Restaurant, the Spa Restaurant, and the more casual Cafe.
The lunch at Lava was the highlight of our first visit. We started off with the glass of sparkling Cava wine that was included in our package. The restaurant did offer a very nice children's menu, but we all decided to order off the standard menu anyway.
My husband started with the langoustine soup with seaweed and white chocolate, which tasted like lobster bisque with a hint of chocolate sweetness. He then continued with the rack of lamb, while Hannah tried the fish of the day and I sampled the beef ribs. All of our meals were delicious and among the best that we had in Iceland.
The two-story setting with glass walls overlooking the volcanic rock with glimpses of the lagoon was an elegant and modern design. As you might expect, it was a very expensive lunch — as all meals can be pricey in Iceland, especially fancy ones at a highly-touristic attraction.
As much as we enjoyed our lunch at Lava, we were also eager to get out into the lagoon.
What to Expect When Visiting the Blue Lagoon Iceland
Before we could get into the Lagoon, I first had to get into my locker. Now the way it should work is that you put your belongings into the locker close the door and then have a few seconds to scan your wristband in front of the closest scanner. I must have missed my few-second window because my locker locked and wouldn't reopen (which shouldn't happen.)
To get into the locker and to my much-needed swimsuit, I went back out to the front desk and waited in line to pose my question. They told me to find an attendant in the locker room so I returned. Unfortunately, I couldn't find anyone so I went back out to the desk and they called someone.
By the time I got back to my locker, someone was there to help me out, my belongings were retrieved and next, we had to figure out the best way to undress, shower, and put our swimsuits on (you are supposed to shower naked before entering the pool.)
On my second visit to the Blue Lagoon, I understood the process a bit better and things in the locker room went much more smoothly. When the locker room is overcrowded, it can feel a bit chaotic and confusing, which is another reason to try to avoid arriving at the same time as tour busses.
After we undressed and wrapped ourselves in our supplied towels and robes, we then went down to the showers. After finding a free shower stall, we rinsed off, dried off, and went back to unlock our lockers and put on our swimsuits. By the time we finally made it outside, Glenn was starting to wonder what happened to us.
It was overcast on the day we visited in June and the temperatures were probably only in the high 40s or low 50s, so we quickly scampered into the lagoon to warm up. I was surprised that the water temperature wasn't a little warmer. When I visited in November, it was even colder and I was very happy for the supplied towel.
I expected temperatures comparable to a hot tub, but found it more like a highly heated pool. We moved around, crouching or kneeling in the lagoon to keep our bodies in the water, looking for warm spots. As we were leaving the lagoon got more crowded but during most of our visit, we could move about pretty freely without running into anyone — certainly no worse than swimming at a pool club in the summer.
On the second visit, it was raining and even colder, so I stayed crouched down in the water to stay warm. Of course on both visits I tried to avoid getting my hair wet in the milky blue water because the silica and minerals in the water will severely dry out your hair.
We saw many people coated in the white silica mud mask that the Blue Lagoon is famous for and we headed over to the Mask Bar to receive our included samples and give them a try. We ladled out the mud and spread it over our bodies, where it dried and hardened for about 5-10 minutes before we washed it off. It did leave my skin soft and smooth.
Afterward, we were able to "swim" up to the lagoon bar to claim our free drinks (smoothie, sodas, beer, or wine) using our wristbands. I wouldn't recommend having too many of those while in the warm water.
Along the edge of the Blue Lagoon, you can also find sauna and steam rooms, as well as a man-made waterfall for pounding out stiff shoulders. Since I love steam rooms, I was really bummed when I went to use it and it wasn't heating up properly.
While visiting the Blue Lagoon, there are add-on services that you can book including in-water massage and float therapy. For a true splurge you can also book the Retreat Spa, which includes five hours in the Retreat Lagoon, Retreat Spa, private changing room, skincare amenities, a drink, and other upgrades and amenities.
Why I didn't love the Blue Lagoon
First of all, let me say that I didn't dislike my time at the Blue Lagoon — I just didn't enjoy it as much as I expected to. I even went back a second time to give it another try!
I wouldn't tell people not to go, but I would caution that if you have limited time to spend in Reykjavik or Iceland, I would suggest that your time (and money) can be better spent elsewhere. There are many other public pools or spas throughout the country that can provide a similar experience, although none quite so unique as the milky blue waters of the Blue Lagoon.
Here is what I didn't like about the Blue Lagoon:
Lines — despite marked queues at check-in, the process was still a bit disorganized with clerks redirecting you to different lines
Wristbands — I was the only one that had a problem using my wristband with my locker, but all of us kept losing our wristbands as they easily slip open. We also all had trouble getting them to scan in order to exit the Blue Lagoon — and we weren't the only ones with this trouble. It created quite a backup and added to the overall frustration.
Locker rooms — there were very few bathrooms within the locker room considering the number of lockers and guests. Waiting for one wasted more of the limited time we had to spend at the lagoon. After trying to squeeze our way over to our lockers to change after showering, we moved over to the vanities to finish getting ready. I had our two sets of flip-flops that were provided (to keep) with our package sitting right next to my backpack at my feet. While I was brushing my hair, a woman walked up, took one of my sets of flip-flops from literal inches from my feet, and walked away with them. I stood there with my mouth open like "what just happened?"
Showers — I'm never a fan of public showers so this is more my issue than the Blue Lagoon's but the hassle of having to shower twice exacerbated the situation of trying to find an open shower, keeping your towel dry, juggling your shampoo/conditioner, and trying to maintain some semblance of privacy in a crowded locker room.
Bus groups — busses make regular trips from the airport and Reykjavik to the Blue Lagoon dropping off loads of tourists. Many of these are not the typical Iceland tourist, but rather tour groups spending a layover at the Blue Lagoon. Dealing with busloads of tourists isn't fun.
Unclear instructions — when we checked in we were given our wristbands, towels, and robes and sent on our way with little or no instruction. We needed to figure out how the lockers/wristband worked using the few signs around the locker room. Same deal with the showers. I also would have loved if they provided a handout when we checked in with these basic instructions, along with a map of the property and services. Then I would have known about the steam and sauna rooms to seek them out sooner — not to mention the small relaxation area on the second floor!
Tips for Visiting the Blue Lagoon
If you plan on visiting the Blue Lagoon, be sure to follow these tips:
Make sure you prebook your reservation at the Blue Lagoon and if you are visiting during the busy season, you may need to book this up to a month or more in advance to get your preferred time slot.
Keep in mind that early in the day will be crowded with those coming directly from the airport.
If you don't purchase a Premium Package, you may want to bring your own cover up or extra towel.
Bring flip-flops/sandals as those are no longer included in the premium package.
Put your hair up to keep it out of the water as the water will dry it out severely. You can also use a shower cap if you really want to protect your hair.
Don't forget your bathing suit!
If you are coming directly from the airport, put your bathing suit, shampoo, conditioner, soap, flip flops and a fresh change of clothes in your carry-on bag or personal item so that it is easy to bring into the Blue Lagoon and fit in your locker.
Plan to spend a minimum of two to three hours at the Blue Lagoon to allow time to change. You will want to allot more time if you are eating at the Blue Lagoon or if you want to enjoy any of the upgrades such as an in-water massage.
Bring a waterproof camera such as a GoPro or a waterproof phone (or phone case) to capture pictures. Just keep in mind that between the water and the steam, it is actually quite hard to get great photos (and you can see here, weather also plays quite a role.)
Looking for More Activities in Iceland?
PIN THIS
SaveSaveSaveSaveSaveSaveSaveSaveSaveSave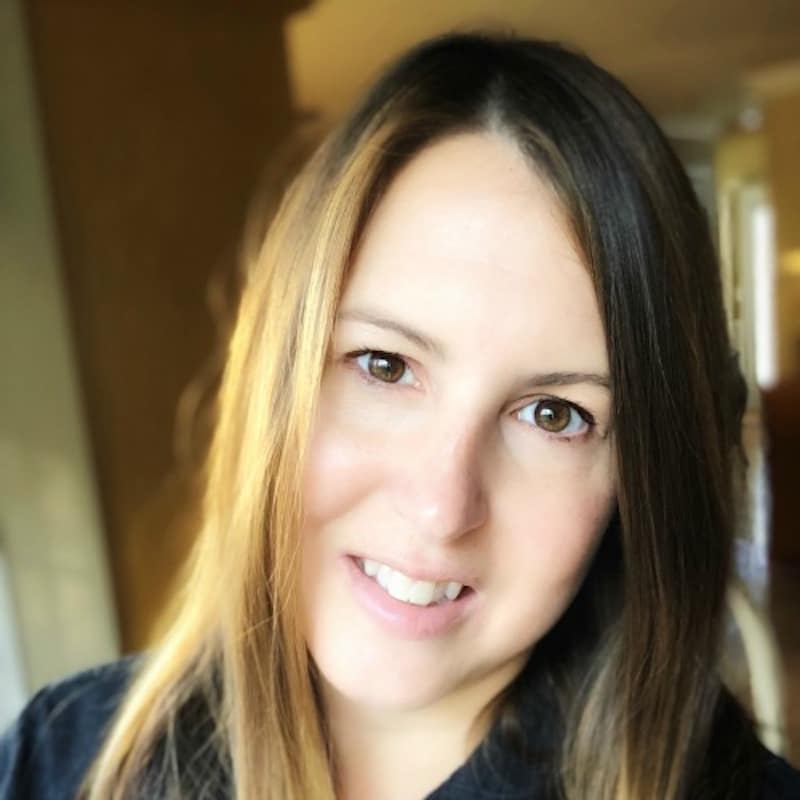 Tamara Gruber is the Founder and Publisher of We3Travel. A former marketing executive and travel advisor, Tamara is an award-winning travel writer and recognized expert in family travel. She is also the publisher of YourTimetoFly and the co-host of the Vacation Mavens travel podcast.