The Azores (or Açores) are an archipelago of nine islands in the middle of the North Atlantic Ocean, which are an autonomous region of Portugal. Tourists have only recently started discovering these lush volcanic islands with dramatic landscapes that seem like a bit of Iceland, Hawaii, and Ireland all rolled into one. The increasing popularity of this destination for everyone from adventure travelers to cruise ship passengers presents a few challenges when planning a trip to the Azores.
Until recently, the tourism industry in the Azores was focused on cruises and tour groups, which often bring back people with roots in the Azores from the diaspora in the United States and Canada, or from the mainland. But with new direct flights being added to São Miguel, the largest island, and more visibility in travel media and social platforms, the Azores have become a hot destination for independent travelers; reminding me of where Iceland was a few years ago, when visitor demand outpaced the tourism infrastructure, creating a shortage of hotel inventory and increase in prices.
With so much natural beauty and activities, the Azores Islands appeal to a wide range of visitors, from hard-core adventure seekers to those more interested in the blue lakes, volcanic craters, warm water, or getting to see sperm whales. Moving around the island you will see everyone from young couples exploring on their own to busloads of retirees stopping off at tea plantations. But I think the Azores is a great destination for adventurers and would make a great destination for families with teens too.
Planning a trip to the Azores
So before you jump on the bandwagon and plan a trip to the Azores (which you totally should because the destination is amazing!), be sure to read these tips! And if you are going to pair a trip to the Azores with the mainland, be sure to read my advice on planning a trip to Portugal too.
Disclosure: My visit was part of a media trip hosted by EPIC Travel and its hotel and tour operator partners. All opinions are my own based on this experience and talking to other travelers. This post contains affiliate links. If you click a link and make a purchase, I may receive a small commission at no cost to you.
1. Plan Early!
The most important piece of advice that I can give you is to plan your trip early. Like many other destinations with high demand but limited tourism resources, things book up really early. If you plan on visiting the Azores during the peak best time to go from May through August, make sure you are booking your trip at least six to nine months in advance, or even earlier if you want prime locations.
Keep in mind that the smaller islands like Pico, Terceira, or São Jorge have really limited numbers of hotels and rentals, and even fewer cars available for rent. You may find more options on São Miguel, the largest island, but they may not be in the prime hotel locations. And it isn't just hotels, it is also car rentals and flights/ferries that you need to plan in advance.
If you find limited availability, or you just want to experience one of the smaller islands through a food & wine lens, I'd recommend booking a small group tour with Oh My Cod Tours! This hand-curated tour showcases Pico island through adventure, food, and wine. And trust me, after visiting São Miguel and tasting Pico wine, I'm joining this tour as soon as I have the opportunity! You can save 10% with promo code WE3TRAVEL.
2. Be Flexible
While temperatures in the Azores tend to stay pretty moderate year-round thanks to the warm Gulf Stream, with lows in the 50s in the winter and highs generally in the 70s in the summer (although the humid, tropical air can make it feel warmer), the weather is also very unpredictable. It is one of those places where you can experience all four seasons in a day — frequently, and at any time of the year.
It is not uncommon for the sea to be too rough for a whale watching tour, or for rain to cause a mudslide that washes out some roads. It is also common for the sun to be shining on one part of an island, while it is foggy and rainy in another. Not only do you need to be prepared for these sudden shifts in weather with the proper gear, but you also need to keep your schedule flexible instead of setting a rigid itinerary.
If you are the type that likes to plan every second of the day (I feel you!), you need to relax and leave space open so that you can shift things around as needed. You also can't get your heart set on any one activity, just in case it can't happen during your stay.
3. Take a Private Tour instead of renting a car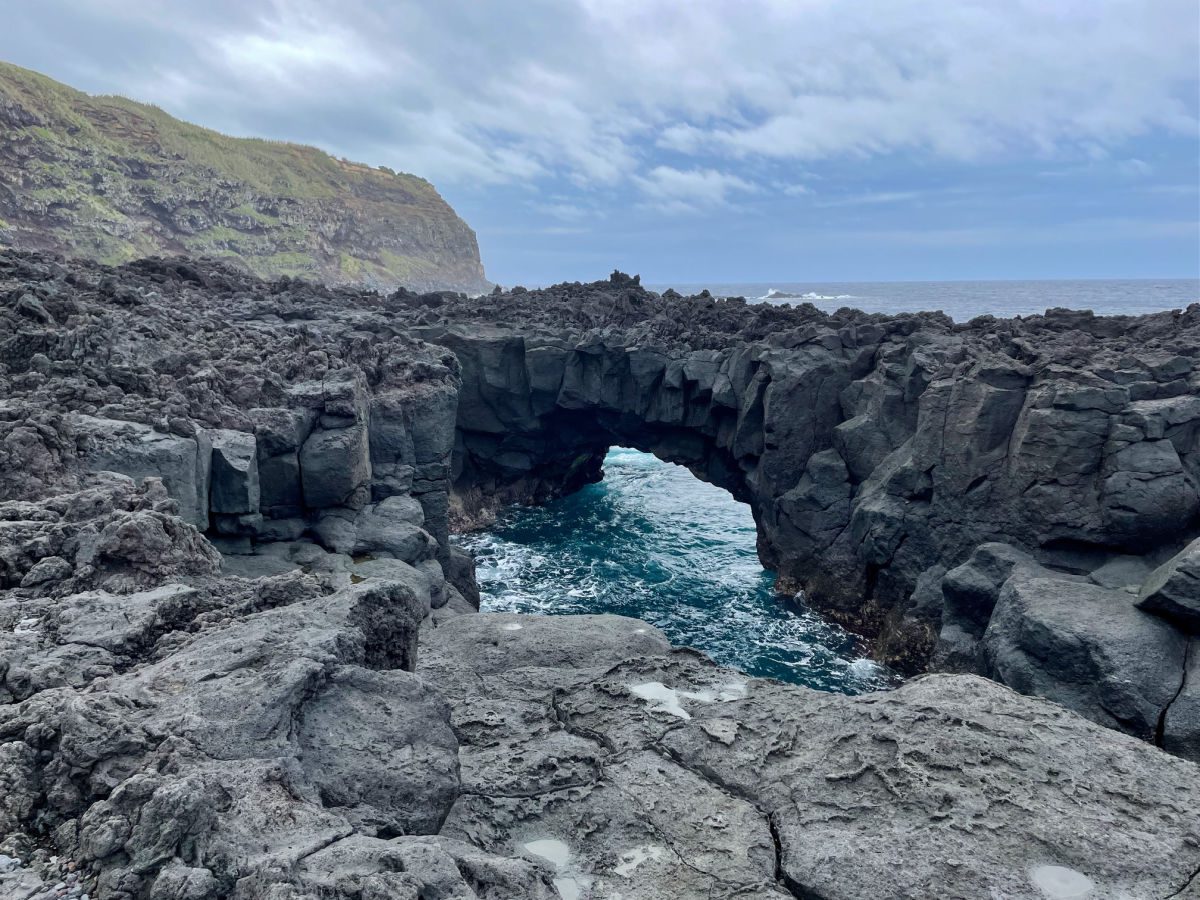 Getting around the Azores islands using public transportation can be a bit complicated, as the bus schedules are quite irregular and many of the stops and sights you will want to see aren't in towns or villages. The flexibility of renting a car and self-driving is ideal. HOWEVER, there are also some major drawbacks.
First, driving (even a small car) through the narrow, crowded streets of Ponta Delgada and other towns on the island is not for the faint of heart. These streets were built before cars were common and today, you need to maneuver through them with cars parked up on the sidewalks and people darting to and fro. Just like driving through small villages in Italy, it is stressful and it is so much easier when you have a local driver who is accustomed to it.
Second, remember those mudslides that I mentioned? It is so much easier to hire a tour company or driver that keeps track of local weather and road closures and can adjust on the fly, just like I recommend when traveling in Iceland in the winter. And of course, having a local guide is a great way to learn the local folklore, find where the locals eat, and see some of the "hidden" gems on the islands. I worked with Futurismo Azores Adventures to provide private tours on my trip and they did a great job of adapting our days according to the weather and giving us an authentic experience.
4. Fly Direct (if you can)
If you plan on flying Tap Airlines, Portugal's flagship carrier, you will need to connect through Lisbon or Porto. If you are coming from Europe, that isn't too much of a problem. But if you are coming from the US, you will fly over the Azores on your way to the continent and the islands are much further from the European mainland than you might think. It is about a two-and-a-half-hour flight from Lisbon to PDL (Ponta Delgada on São Miguel.)
If you are only visiting the Azores, or doing the Azores before continuing on to the Portuguese mainland, you will save yourself some time and hassle if you can fly direct. Azores Airlines / SATA Airlines flies direct from Boston to PDL and United recently announced that they will be flying direct from NYC in 2022. Just keep in mind though that there may not be multiple flights a day, and there may not even be flights every day of the week. So make sure you know your flight schedule before booking the rest of your trip.
5. Stay Longer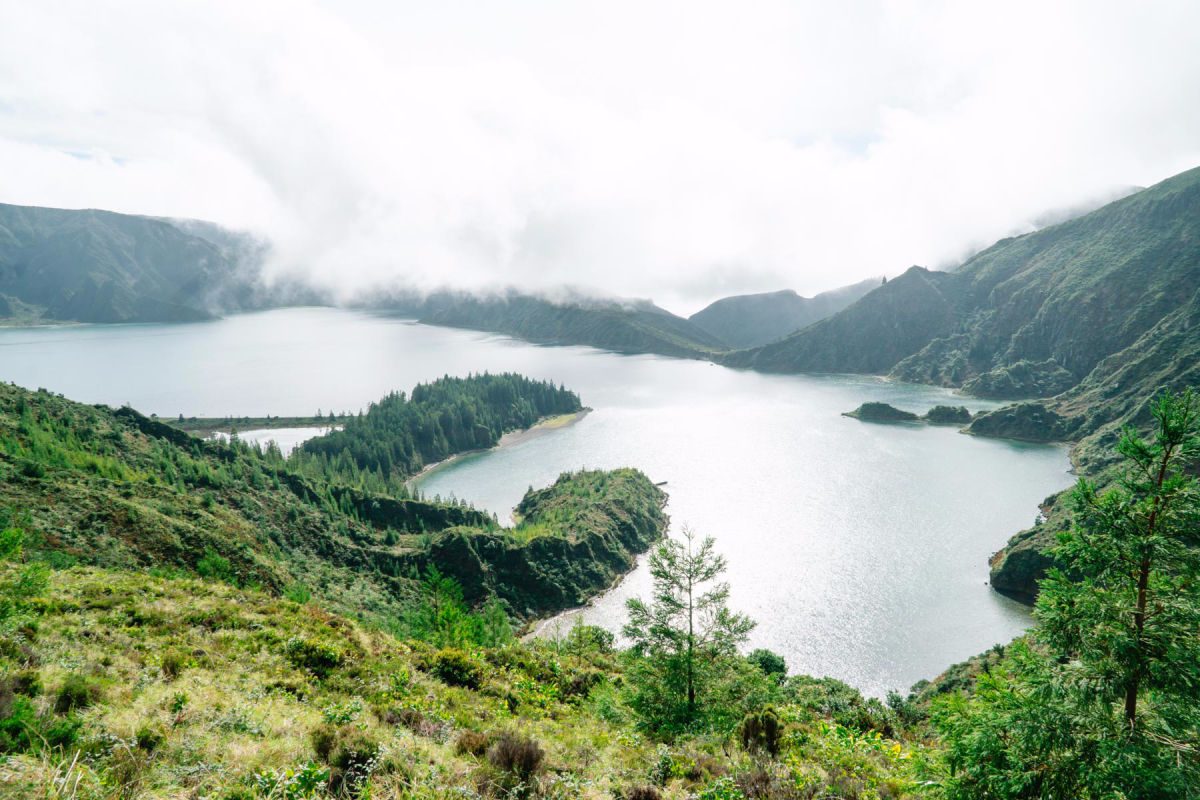 I thought that three full days to explore just one of the islands in the Azores would be more than enough, but I was wrong. Granted, São Miguel is the largest of the nine islands, but you could easily spend seven days just on São Miguel, especially if you want to enjoy some of the adventure activities available including canyoning, hiking, surfing, whale watching, diving, thermal baths, and hot springs.
If you want to visit some of the other islands, like Pico (amazing wines!), São Jorge, and/or Terceira, you will need two weeks just in the Azores. An Azores vacation really deserves to be its own trip and not paired as an add-on to Mainland Portugal.
You may also want to move around a bit to experience more of the island(s) without long drives. While it seems convenient to stay in the Azor Hotel in Ponta Delgada while on São Miguel, I think you will bore of this small city pretty quickly if you stay there longer than a night. It is much better to get out into the countryside and enjoy the natural surroundings that make the Azores such a unique destination.
The Santa Barbara Eco Beach Resort has a good central location in Ribeira Grande if you don't want to move around, but still get a chance to experience the hot springs in the lush Furnas Valley, plan a stay at the Furnas Boutique Hotel and Spa. Another notable hotel to consider is the White Exclusive Suites & Villas in Lagoa.
6. Use a Travel Planner
I love planning my own trips. I love everything about it — the research, the hours of reading and poring over maps and reviews. The anticipation and planning for the trip are almost as fun as the trip itself. But, I also know when it is best to bring in some local experts to help. With some destinations, it is just harder to get your head around the distances and infrastructure. There just isn't as much information out there to find all those hidden gems and local favorites. And sometimes, there are other travel challenges that make travel planning tricky — like cultural, geographical, and weather barriers. Other times, you just don't have the time or energy to put together a seamless trip that everyone will enjoy.
If you are planning a trip to the Azores (or mainland Portugal or Morocco), I'd recommend working with EPIC Travel to plan and book an amazing trip. I hired EPIC to help me plan my Morocco trip and then partnered with them again for this Portugal trip. EPIC Travel is a boutique agency that specializes in creating custom itineraries for families and adventurous travelers. And if you mention that you heard about EPIC Travel on WE3TRAVEL, you will get a special VIP welcome gift on your trip!
With travel planners based in-country (Portugal and Morocco), you get that insider knowledge and support, knowing that every hotel, tour, and activity has been personally vetted. When it is hard to find a hotel, they can dig deep in their resources to try to source accommodations. When you don't want to worry about constantly rearranging your trip itinerary to accommodate changing weather conditions, don't worry, they can help you out and work with ground operators that have the flexibility to switch things out to make sure you have a fun time.
Hiring an agency like EPIC Travel will save you hours of legwork in the planning process and provide the peace of mind that someone that knows what they are doing (and has the connections to make things happen) is on call should you need them before or during your stay.
If you follow these tips, you are in for an amazing Azores vacation. This is truly a special destination so I would act soon before it becomes overtouristed like so many other places. For more information, check out my ideas for the best things to do in São Miguel!
Pin this for Later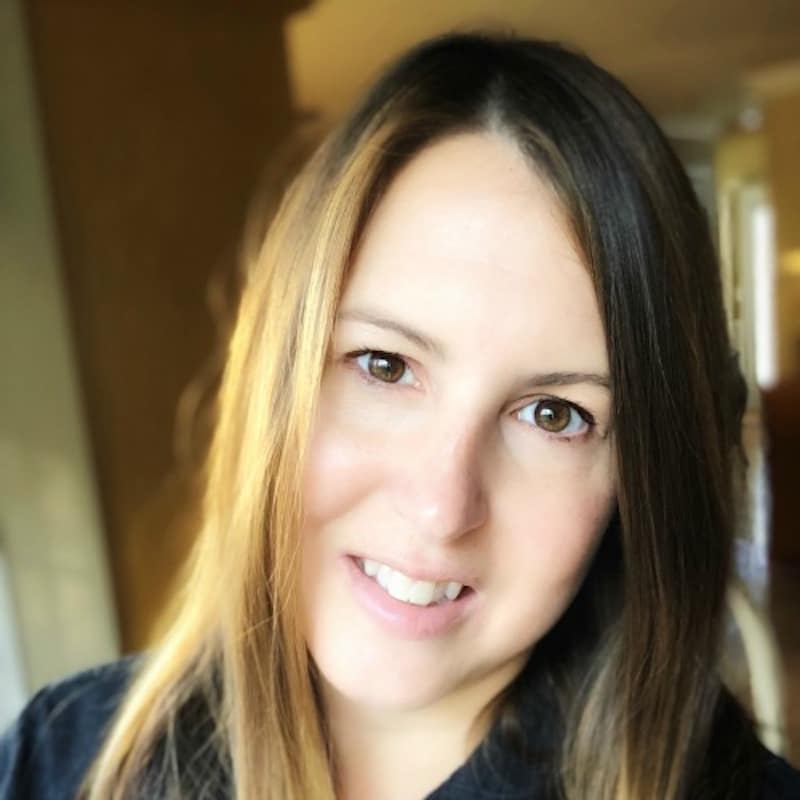 Tamara Gruber is the Founder and Publisher of We3Travel. A former marketing executive and travel advisor, Tamara is an award-winning travel writer and recognized expert in family travel. She is also the publisher of YourTimetoFly and the co-host of the Vacation Mavens travel podcast.