We3Travel caters to an audience of cultural adventurers looking for ideas for traveling with tweens and teens. Through destination guides, sample itineraries, and travel tips, I help answer the question — where should we go next and how?
My goal is to provide actionable information that readers can use to plan their own trips. This is why readers come back again and again when researching their next vacation or looking for inspiration.
In addition to We3Travel, Tamara Gruber is the co-host of the family travel podcast, Vacation Mavens and publisher of YourTimetoFly, for Gen X women. She is also a member of the Society of American Travel Writers (SATW) and the Family Travel Association (FTA).
In 2019, We3Travel received the Bronze "Lowell Thomas Travel Journalism" award from the Society of American Travel Writers Foundation in the category of "Best Travel Blogs."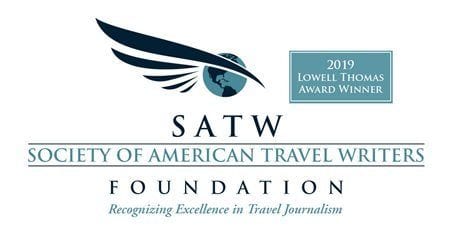 Audience and Reach
Launched in April 2013, We3Travel's audience and reach has grown to over 65,000 social media followers and an average of 87,000 unique monthly visitors with 121,000 average monthly page views during the challenging year of 2020, from its peak of 185,000 unique monthly visitors pre-pandemic.
About our readers (source: Quantcast):
Women: 68% female
Gen X & Millennials: 63% are between the ages of 25 and 54
Family travelers: 59% have children
Highly educated: 48% have a college degree, 21% have a graduate degree
Affluent: 46% are Emerging Affluent – Big Spenders, >50% have a home value >$250K
Frequent travelers: 65% are high frequency foreign vacationers, 64% are high frequency domestic vacationers
Luxury travelers: 3.32x more likely to be luxury travelers, 3.58x more likely to be luxury hotels & resorts top tier spenders, 2.82x more likely to be 4-star resort visitors
Where are our readers located?
83% are from the United States
Top cities are: New York, Chicago, Orlando, Washington, Atlanta, Los Angeles, Dallas, and Boston
For more information about my audience reach and demographics and ways that we can work together, contact me at [email protected].
With a focus entirely on travel, brands can rest assured that all of our visitors are actively looking for travel information and inspiration — not traffic driven largely from recipes, crafts, or other topics.
What Makes We3Travel Different
Tamara has over 20 years of corporate marketing experience. This means you are partnering with a seasoned marketing communications professional who knows how to help you promote your brand.
Trusted Voice
We3Travel is a trusted source for travelers because I tell it like it is — what is great, what to avoid, and how to make your trip go as smoothly as possible. Our readers know that I spend a ton of time researching trips and as a former travel advisor, I know how to find the best experiences.
When using We3Travel, they will get real, honest, actionable information — not just pretty pictures without any meat and not just a recitation of our day.
SEO Expertise
I have a proven track record for optimizing content to be found on Google and Pinterest — driving qualified traffic to information about your destination, pushing them along that decision funnel and encouraging them to book.
Campaign post for a travel insurance company generated over 62,000 page views within the first 10 months
Campaign post for a mobile application generated over 14,000 page views within one year
Traffic That Converts
Readers come to We3Travel both for travel inspiration and when they are actively planning their trips. Because readers trust our recommendations, they are ready to book.
One tour guide that we mentioned in our London itinerary booked 40+ tours in one season based on our recommendation
We3Travel generated over 37,000 clicks to TripAdvisor from hotel recommendations
Sold over $14,000 in CityPasses and London Passes within 12 months
Sold over $8,500 in outdoor gear from Columbia Sportswear within 12 months
How We Can Work Together
I work with brands and destinations in a variety of ways to meet your goals. Each collaboration starts with understanding your goals — are you trying to build awareness of your brand or destination, do you want to drive more business to your community partners, are you trying to influence brand preference?
Depending on these goals, I can design a custom proposal that could include a mix of the following:
Content creation campaigns — I will travel to your destination to create content that addresses your audience and goals including blog posts, social media coverage, video, photos, and podcast coverage. Please contact me to discuss campaign fees.
Brand ambassadorships — I will design a year-long program to give your brand ongoing exposure to my audience and address your annual marketing objectives.
Podcast sponsorship — Vacation Mavens offers access to a loyal and trusting audience of parents interested in family travel. We offer live read ads, dedicated podcasts with sponsored interviews, and other joint collaborations with We3Travel and Stuffed Suitcase.
Social media campaigns — sponsor content on Instagram, Instagram Stories, Facebook, Twitter, and Pinterest. We also offer Instagram takeovers and official trip sponsorships.
Freelance writing — As a marketing professional with 20+ years of experience I can adapt to your voice and audience to provide original content for your blog, newsletter, website, or marketing materials.
Family travel campaign design — I work with a close network of other family travel bloggers who can provide content for your website, blog and newsletter, as well as offer sponsored posts and social media campaigns for nationwide reach.
Past and Current Brand Partners
Hotels
Martinhal Hotels Portugal, Tivoli Hotels Portugal, Waldorf Astoria Orlando, Ritz Carlton Amelia Island, Peabody Hotel Memphis, Aria Budapest, Kempinski Palais Hansen Vienna, Royal Garden Hotel London, Athenaeum Hotel & Residences London, Eden Roc at Cap Cana, Basin Harbor Club, Hotel Ranga Iceland, Cape Codder Resort, Wequassett Resort, Saybrook Point Inn, Great Wolf Lodge, Red Jacket Mountain View Resort, and others.
Destinations
Visit Maine, Experience Scottsdale, Visit Albuquerque, Visit Wichita, Travel Kansas, Visit Saguenay Lac St Jean, Visit El Paso, Visit Clearwater Beach, Copper Mountain, Quebec Region, Visit Florida, I LOVE NY, Southern Delaware, Destination Gettysburg, Discover Newport, Shenandoah County, Gulf Shores and Orange Beach Tourism, Visit Montreal, Smuggler's Notch, and others.
Tour Companies
Tuscan Organic Tours, Eating Italy, Vienna Food Tours, LivItaly, Overome, Walks of Italy, British Tours, Bear Rock Adventures, Context Travel, Arcanum Tours, Hidden Iceland, and others.
Brands
Allianz Travel, Moon Travel Guides, CityPASS, Spirit Airlines, Frontier Airlines, Dude Ranchers' Association, KOA, Litegear, Anatomie, Prana, Irving Oil, Wrangler, Shaws and others.
Testimonials
"Working with Tamara and Kim was a great experience! Through their Vacation Mavens podcast we were able to share Johnston County as a destination with over 1,000 of their listeners to date. In addition, the social media exposure on the podcast channels, as well as Kim and Tamara's separate travel influencer channels, added another layer of promotion."

"Working with a local travel writer, the Vacation Mavens were able to conduct a phone interview about JoCo for the episode. Using a local expert as the interviewee was a great idea on the part of Kim and Tamara as it added a level of authenticity and transparency that wouldn't have existed otherwise. I would certainly work with them again!"

Ashby Brame, Director of Marketing at the Johnston County Visitors Bureau
"We love working with Tamara. We've invited her on two press trips, and she's always professional, polished and productive. Our attraction partners appreciate the fact that her articles and posts are always accurate, timely and fun to read. And she continues to produce long after the tour ends. It's always a nice surprise when I see yet another great post or story from Tamara in my Cision clip batch."

Deborah Wakefield, Vice President of Communications and P.R. for CityPASS
"I am grateful Tamara Gruber joined the Idaho Ski Area Association's January 2019 FAM tour of our three north Idaho resorts. She was a genuine pleasure to have along, rolled with the punches that can often happen on a FAM, and posted lovely, insightful blogs about each of the resorts in an incredibly timely fashion. I couldn't be more delighted
with the outcome and am quite fortunate to have crossed paths — and skied — with Tamara."

Tony Harrison, Publicist, Ski Idaho
"Working with Tamara has been a pleasure. She is a true ambassador for our destination, and writes about her experiences with the perfect blend of enthusiasm and practical information for today's travelers. The amount and level of quality writing from social posts to blogs to videos raises the standards set before her. Knowing Tamara's professionalism, I wholeheartedly recommend her to other destinations and brands, and look forward to a continued relationship for our clients."

Eva Faircloth, blogger relations for Gulf Shores & Orange Beach Tourism
"Tamara's visit to Gettysburg was very rewarding to not only Destination Gettysburg, but to the places she stayed, visited and dined. But, as importantly, Tamara didn't just write about Gettysburg and move on – she keeps plugging her experiences through social media, which has proven to be a great success. I loved working with Tamara and have encouraged other destinations to work with her as well. She travels with a critical eye and an understanding that great destinations can be found close by."

Carl Whitehill, Destination Gettysburg
"When I had the very real pleasure of guiding you around The Tower of London all those years ago, I had no idea how your blog post would cause my business to flourish. Even today, years later, families are still contacting me asking for a tour based on your wonderful recommendation. Thank you from the bottom of my heart."

Eve Milner, Blue Badge Guide