If you have a teen, you are probably starting to think about college entrance preferences or hearing about community service requirements from the high school. While volunteering in your local community is laudable, and frankly probably more impressive from a college application standpoint, many families start to think about service trips for teens.
Because of the fully-immersive nature of service trips, as well as often exposure to different cultures and diverse economic conditions, these experiences tend to have a profound and lasting impact on teens. Something we can all use right now to see beyond their friend bubble and SnapChat and Tik Tok.
There are tons of options when it comes to service trips for teens. There are group trips to join, family trips to take, and some set up more as research projects or teen tours. Many times teens join in on a group service trip set up by their school or religious organization, but that isn't always an option.
While there are plenty of choices out there, it isn't easy to find a group of them in the same place to sort through and figure out what is best for your child. For those looking to send their teen on a summer service trip, I compiled the list of options below.
I asked my friends and colleagues for recommendations on service trips that their teens had done. This is not meant to be an endorsement or to state any preferences, as each trip has its pros and cons and needs the proper due diligence to determine if it is right for your kid.
This list of service trips for teens is intended to get you started on your way. Good luck and bookmark this post so you can come back and share your teen's experience with others!
Service Trips for Teens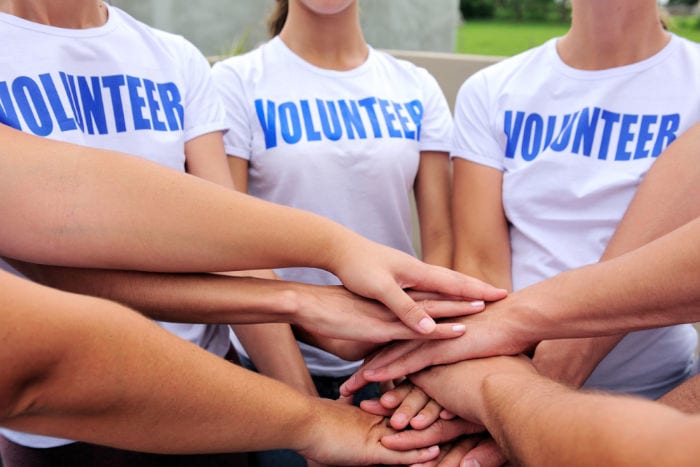 Global Leadership Adventures
Global Leadership Adventures (GLA) is a name that cropped up again and again in my research with other parents. This company offers trips to Africa, Asia, Central and South America, Europe and the Caribbean during spring break or the summer for teens ages 13 to 18. Trips are focused on community service and immersive learning, and earn teens between five and 80 community service hours on trips that run from 8 to 21 days.
GLA offers programs that match different interests so that your teen can choose one that matches their field of study or personal passion. Service focuses include: Public Health & Medicine, Animal & Wildlife Conservation, Children & Education, Language Immersion, Sports Leadership, Ocean & Climate Action, and Community Development & Children.
Rustic Pathways
Rustic Pathways offers summer and spring break trips for students 12-22 to 20 countries around the world. There is a wide variety of programs, but the core intent is to give young people authentic experiences working to make an impact with people and communities around the world.
Service trips include community health and social services, economic development, education, environment and animal welfare, and infrastructure. They also offer trips that are travel and adventure focused, so you need to sort for service trips and look at the number of community service hours offered.
Me to We
Me to We offers group volunteer trips for adults or teens, as well as family trips that want to combine a travel experience with life changing service. The trips offer an opportunity to volunteer on a sustainable development project alongside community members, from a classroom to a health center.
Trips are offered in Central America, India, and Africa. Family trips combine culturally immersive travel with community service, although in a bit more style and luxury. Everyone that I've spoken with who participated in a Me to We trip, from family trips to teen trips, has testified to it being a life changing experience, often with kids requesting to go again. Now that is saying something.
National Geographic Expeditions
National Geographic Expeditions offers a number of summer service trips for teens where students work alongside local people on collaborative community projects with the host community. Teens document their experiences through photos, journals, and video. Trips are available in Africa, Asia, Fiji, Central America, and the Caribbean and cover wildlife conservation, community service, and anthropology and local cultures.
From what I have heard, these trips are not "soft", but rather they are good for a kid that is willing to work hard and can handling roughing it when it comes to accommodations and sanitation.
Projects Abroad
Projects Abroad claims to be the world's largest provider of international volunteering, internships and meaningful travel experiences. With a focus on responsible travel, all volunteer projects work towards the United Nations Sustainable Development Goals.
Projects Abroad offers volunteer programs in Africa, Asia, and South America which support children's education, protect endangered wildlife and ecosystems, provide medical services to communities without access to healthcare, and advocate for human rights. Service trips for high school students have fixed dates and focus on experiential education where you learn by doing.
Moondance Adventures
Moondance Adventures is an adventure travel company for teens with a focus on the outdoors and going beyond your comfort zone. With Moondance, the main focus is on the travel experience with trips in Costa Rica, Belize, Ecuador, Fiji, Hawaii, Kilimanjaro, Peru, Africa, and Thailand. Each trip in their service division does include a community service element such as working with local children or community work through organizations like the Helping Hand Project.
GoBeyond Travel
GoBeyond offers global service and travel adventure summer programs for high school students and groups. GoBeyond offers cross-cultural community service summer trips that appeal to different interests. These trips combine authentic service projects and exhilarating adventure while immersing students in a new culture.
Summer service trips are available in the British Virgin Islands, Costa Rica, Galapagos & Ecuador, Peru, Iceland, China, India, Sri Lanka, and Australia. Service areas focus on humanitarian support, wildlife, infrastructure development, environmental conservation, and language immersion.
Working Abroad
Working Abroad arranges group trips for teens and students in over 30 countries worldwide for those interested in wildlife conservation. Trips include a visit to Costa Rica to work on a sea turtle, caiman, and mammal research program, as well as a dolphin and whale research project in Italy and Scotland. Students need to be at least 16 to participate and there are a number of options specifically for those under 18.
Global Brigades
Global Brigades is a nonprofit health and sustainable development organization that works with volunteers from North American and European universities, as well as local staff in Central America and West Africa to partner with communities to reduce inequalities. The empowered communities change lives with clean water and in-home sanitation projects, save lives through increased access to healthcare, and better lives by developing businesses and community-owned banks.
Local Brigade chapter are organized on college campuses, or small groups can volunteer to form a Brigade. Global Brigades then coordinates skill-based, 1-3 week brigades to Honduras, Panama, and Ghana.
VISIONS Service Adventures
VISIONS Service Adventures has been offering international community service programs for high school and middle school students for 30 years. The focus is on collaborative service work and cross-cultural living to help teen volunteers participate in daily life of the host community, experience different customs and in the process, begin to feel a sense of global connection.
VISIONS offers both domestic programs and international sites including Peru, Guadeloupe, Ecuador, and the Dominican Republic. Service projects include water conservation, school expansion, home renovations, or organic farming. Many VISIONS programs also include social service, such as running day camps for children. In addition to all of the skills acquired, students expand problem-solving abilities, resilience and appreciation for teamwork.
Students Helping Honduras
Honduras has a 66% poverty rate and is currently the most unequal country in Latin America. Crime and violence are rampant and Honduras has one of the highest homicide rates in the world. The mission of Students Helping Honduras is to alleviate violence and extreme poverty in Honduras through education and youth empowerment. They build villages and schools to help to break the cycle of generational poverty for good.
Students Helping Honduras is supported by chapters on college campuses and over 7,000 college students have taken week-long service trips to Honduras to assist with school building and other community service projects.
Earthwatch
Earthwatch is a non-profit environmental organization that supports over 50 research expeditions around the world. Earthwatch Teen Expeditions are designed specifically and exclusively for 15- to 18-year-olds. These expeditions offer hands-on, engaging, and meaningful opportunities to undertake vital, peer-reviewed scientific field research under the supervision of skilled research teams in a professional setting on projects all around the world.
Teen expeditions including studying the arctic in Churchill, Manitoba, conserving wild bees in Costa Rica, shark and ray conservation in Belize, tracking owls in Western USA, unearthing Colorado's pueblo communities or discovering ancient history in Tuscany. If your teen is passionate about climate change or wildlife preservation, this is a program to consider.
Habitat for Humanity
Habitat for Humanity is a global nonprofit housing organization working in local communities across all 50 states in the U.S. and in approximately 70 countries. Habitat works in partnership with families in need to build decent and affordable housing.
Habitat for Humanity offers local and campus chapters that organize local or travel-related volunteer opportunities.
GoEco
GoEco offers over 150 volunteer abroad programs in over 40 countries. These programs range from working with exotic wildlife to teaching English to children. There are both guided projects for teens and international internships for college students.
GoEco focuses on ethical voluntourism and works with providers from local community groups to renowned global organizations. Their projects are all carefully vetted to ensure every volunteer experience meets ethical standards. This is another interesting choice for those teens interested in environmental protection and wildlife preservation.
Overland Summers
Overland Summers offers a number of adventure and cultural trips, but they also offer teen summer service and hiking trips. Overland puts together small groups of no more than 12 students for hiking and service trips in New England, Maine, Alaska, or Colorado. Every trip places a premium on having fun and making friends while being challenged in new ways.
Rein Teen Tours
Rein is known for its traditional teen tours but it also offers community service programs in Santa Barbara, Hawaii, Costa Rica, Ecuador, Thailand, and Cambodia. The community service trips for teens provide authentic opportunities to give back in meaningful ways and to learn about different peoples and places throughout the world.
Programs include teaching English in a Thai children's home in Bangkok, working with abandoned animals in Hawaii, assisting the indigenous Kichwa tribe in the Amazon jungle, and helping families on the verge of homelessness in California.
Shoulder to Shoulder
Shoulder-to-Shoulder provides high school students with the opportunity to live and serve "shoulder-to-shoulder" with non-profit leaders and their communities, working directly on projects to make a long-lasting impact. Each year, over one hundred high school students and course instructors from across the nation work with trusted NGO partners on four continents.
Courses vary from 8 to 20 days and include community service and exploration.
Global Works Travel
Global Works provides summer community service trips for teens and school travel programs with community service, cultural exchange, language immersion, and adventure. Their philosophy is to work Our philosophy is to work with a community, in partnership with community members.
Programs include building initiatives, working with children, wildlife and environmental sustainability, public health, and human rights and social justice. Programs are offered in Costa Rica, New Zealand, Spain, Fiji, Panama, France, Peru, Puerto Rico, and Nepal.
The Road Less Traveled
The Road Less Traveled offers summer travel programs for high school and middle school students in community service, language, and adventure that are designed with thought, conscientiousness, and care. Environmental community service programs include completing underwater coral restoration work, replanting native species, and contributing to the conservation and care of wolves, elephants, turtles, and other wildlife around the world.
Other community service programs range from working in a community in Ecuador building an irrigation system, in Vietnam working with victims of agent orange, in Costa Rica or New Orleans rebuilding homes, or teaching English to novice monks in Thailand.
Travel for Teens
Travel for Teens offers 58 different service programs designed to create lasting change, encourage cultural awareness, and empower teens to make a difference. The desire is for teens to learn what it means to be a global citizen.
Travel for Teens community service programs offer between 10-80 hours of community service hours in 19 different countries including Australia, China, Costa Rica, Ecuador, Fiji, Greece, Indonesia, Italy, Japan, Laos, New Zealand, Panama, Peru, South Africa, South Korea, Tanzania, Thailand, Vietnam, and the USA. These programs often combine adventure and travel with community service and language immersion.
MEDLIFE
MEDLIFE is a non-profit organization that partners with low-income communities in Latin America and Africa to improve their access to medicine, education, and community development projects. In order to achieve the ultimate goal of a world free from the constraints of poverty, MEDLIFE utilizes students and volunteers to create change through on-campus Chapters, Service Learning Trips, and the MEDLIFE Project Fund.
Service Learning Trips are week-long educational journeys to Peru, Ecuador, or Tanzania where students work hand-in-hand with the local community on development projects and mobile medical clinics. The trip allows participants to understand the realities of extreme poverty first hand and personally connects them with the communities that MEDLIFE supports.
If you have experience with these or any other teen service trip options, we would love to hear about it! Looking for more options on traveling with teens? Try these articles: