Nestled in the heart of Italy's Food Valley in Emilia-Romagna sits the historic city of Bologna. Although first-time visitors to Italy often overlook Bologna in favor of cosmopolitan Milan, Venice, Rome and Florence, travelers "in the know" take the time to visit Bologna — a vibrant and foodie center of Italy. There is a lot to see and even more to eat, but you can "do" Bologna in one day, whether you are visiting on a day trip or staying overnight in "La Grassa" (the fat one.)
If you are wondering what to see in Bologna, it is chock full of medieval towers, stunning colonnades, atmospheric cafes, Renaissance architecture, and the tastiest pasta around.
I've put together this 1 day in Bologna itinerary to make planning your trip easy. It cover what to see in Bologna, the best tours in Bologna, where to stay in Bologna, and a couple of places to eat that you don't want to miss on your visit. Plus, I've added some foodie bonuses if you have a little more time in Bologna.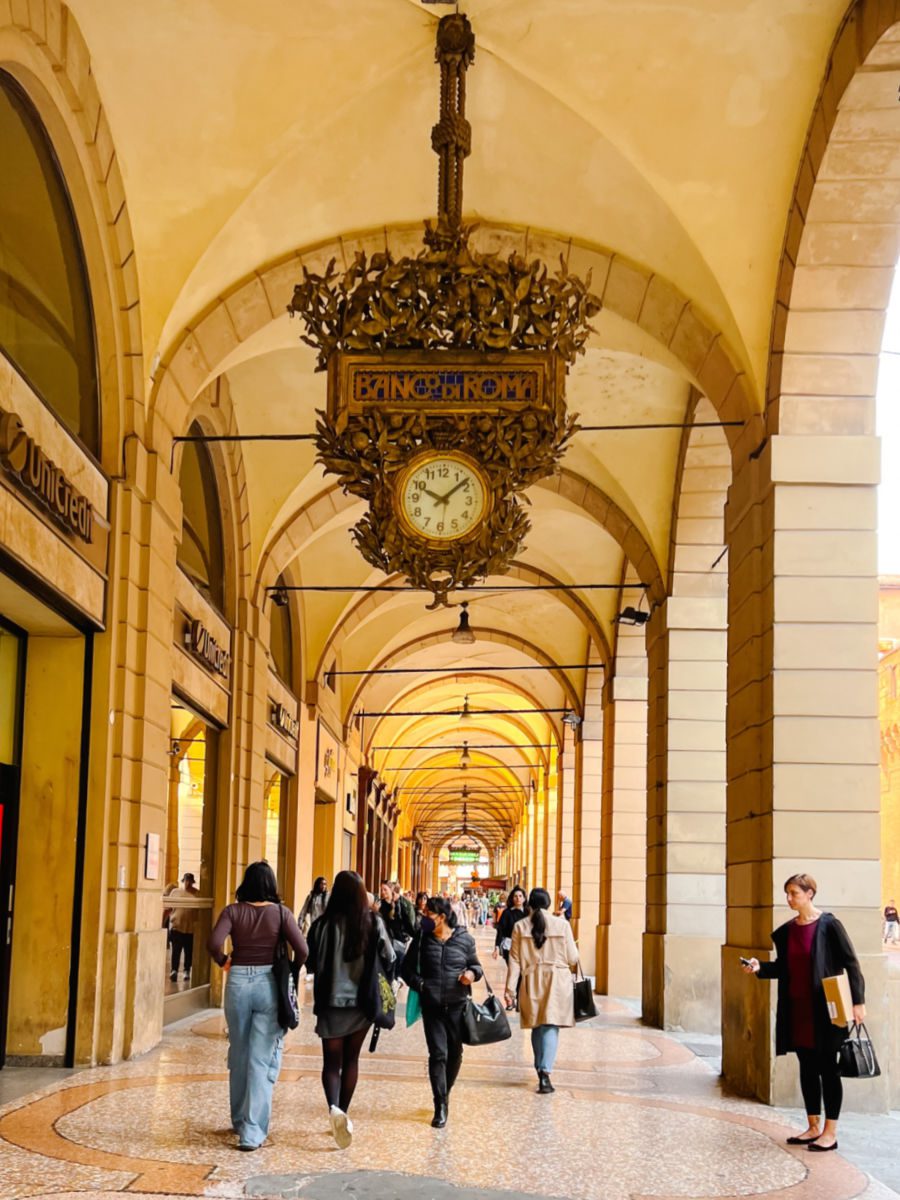 Is Bologna Worth Visiting?
The short answer is yes, Bologna is well worth at least a short visit, especially if you are looking to experience more of Italy's food culture. But Bologna isn't just about the food. It is also the home to the oldest continuously operating University in the world, with the University of Bologna dating back to 1088.
With over 90,000 students, Bologna is an energetic and thriving "student city" that feels much more like a city where people live, work, and study, than other Italian cities that seem like they are mostly populated by tourists.
Bologna is known as the "City of Porticoes" following its nomination as a UNESCO World Heritage Site. In 2006, Bologna was also named the UNESCO "City of Music", which contributes to a rich musical tradition and a lively nightlife.
The food. The frenetic energy. The education. The music. The culture. There are many reasons that make Bologna worth visiting.
What to See In Bologna in One Day
Note: This post may contain affiliate links. If you click a link and make a purchase, I may receive a small commission. All opinions are my own.
With 24 hours in Bologna, you can tour the city, eat your way through town, shop under intricate porticos, and even celebrate with locals. And if you are staying longer, be sure to check out this first-timer's guide to Bologna.
Morning: tour the city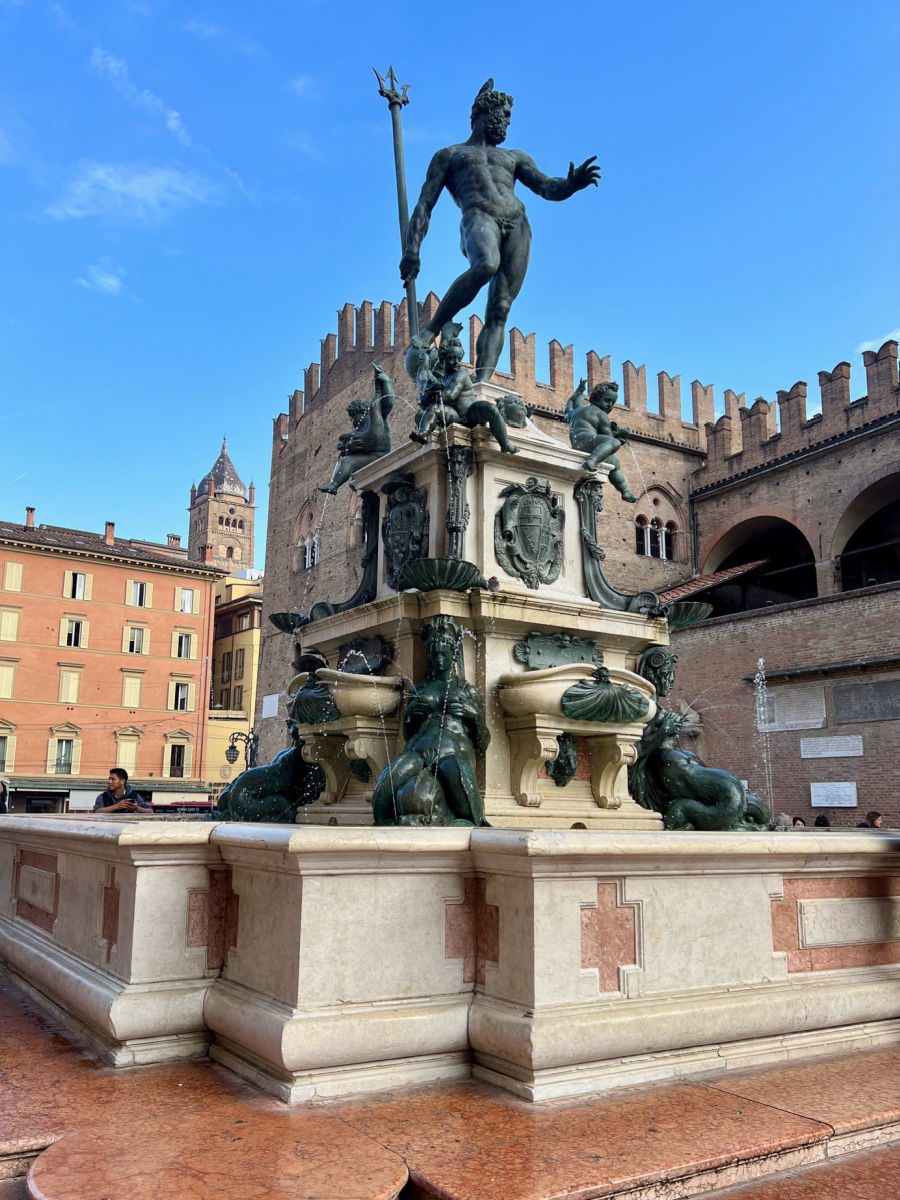 Exploration of the city of Bologna almost always starts in Piazza Maggiore, the beating heart of the city. This is where you will find The Basilica di San Petronio, Palazzo del Podesta (a civic building with a quiet courtyard), and the famous Neptune's Fountain.
Walk Through Piazza Maggiore
By the way, if you visit with a guide, be sure to ask them to show you the angle of Neptune that is sculptor Giambologna's little FU to the Papacy that commissioned the fountain, but who later objected to its Pagan sensuality.
The Basilica di San Petronio is the largest in the city (and the 6th largest in Europe), dedicated to Petronio, the Patron Saint of the City, who was a Bishop in the 5th century. This church dominates the square but is not the city's official cathedral, that is the Duomo di San Pietro (not the same saint), just down the road.
While the facade of the church is unfinished, this was always meant as a public space for the people and the church actually wasn't even consecrated until 1954. Just remember that if you visit, you will need covered knees and shoulders for entry.
Take a Bologna Tour
It is easy to explore these landmarks on your own, but for a more in-depth look at Bologna and its history, I'd recommend taking a city tour.
There are many ways to explore Bologna's highlights and hidden gems. I took a three-hour walking tour in the morning with WithLocals. My guide was Margherita and she was full of knowledge and fun stories, helping me get my bearings and learn a bit more about the long and interesting history of Bologna. She has a Bachelor's Degree in Foreign Languages & Cultures in Bologna and great insight into the old streets, beautiful monuments, Medieval towers, churches, museums, and the food traditions of Bologna.
Another way to explore, which is especially fun with teens is by segway! My guest contributor Lisa and her daughter took a BolognaAway City Tour to zoom around this spectacular Italian city. Their energetic and adorable tour guide, co-owner Vanessa, expertly led them through this colorful city on petite Ninebot-like transporters. (Note: contributor Lisa and her daughter were given complimentary tours for purposes of review.)
You could also try a private walking tour of Bologna with LivTours, one of my favorite partners for small-group and private tours in Italy.
TIP: Schedule a tour early in the day so you can orient yourself and decide where you want to spend the rest of your afternoon.
Whether you tour on your own or with a guide, there are a few must-see sights in Bologna that you want to squeeze into your one day in Bologna. You can fit many of these into one morning.
Two Towers
After starting at the Piazza Maggiore and seeing the Neptune fountain and the Basilica di San Petronio, it is five-minute walk to the Asinelli Twin Towers. These structures were built by wealthy Bolognese families to demonstrate their wealth, which is why you have two right next to each other — trying to compete to be the tallest. Today these towers lean slightly and aren't able to sustain an elevator.
So if you want to climb the Asinelli tower, which was built between 1109 and 1119, you will need to come back after your tour and climb 498 steps to the top. Just be sure to book your tickets a few days in advance! When I visited in October, it was still quite warm and I had no desire to get hot and sweaty climbing to the top. (Tip: if you want another view without quite as many power lines from the cable cars, you can also climb to the panoramic terrace at the Basilica di San Petronio.)
Seven Churches
From the Two Towers, it is a five minute walk to the complex of the Seven Churches at Basilica di Santo Stefano and Piazza Santo Stefano, one of the prettiest squares in Bologna. The entrance to this complex of churches begins at the Church of the Crucifix (Chiesa del Crocifisso). Your guide can explain the unique history of how these churches came about and their unique histories.
In between the various buildings you can take a peaceful break in the Pilato Courtyard and medieval cloister.
Teatro Anatomico
From the Seven Churches it is a seven-minute walk over the Teatro Anatomico. At first I thought, why on earth would I want to see an old anatomical theater, where students learned to operate using cadavers? But not only is this room an architectural marvel, its history, in high contrast with the control of the church and papacy which was decidedly anti-science, was equally fascinating. This is a tiny glimpse into Bologna's buzzing University Quarter.
This amphitheater was was designed in 1637 for anatomical lessons and it was built by the Bolognese architect Antonio Paolucci. The walls are made of spruce wood and festooned with statues depicting twelve famous physicians. The ornate wood ceilings are a masterpiece. As gory as the history of the room might be, you will want to take a seat and take time to appreciate the small details.
By this time you will probably be getting hungry for lunch. There are more landmarks to see but these are the top highlights and will leave you plenty of time to explore the beautiful streets on your own later. Some tours may also include a visit to the Bologna's "secret window" that provides a view of the "Venice of Bologna."
Just keep in mind that these canals in Bologna are sometimes drained to be cleaned during the fall, so your view may not be as pretty as it is at other times of year.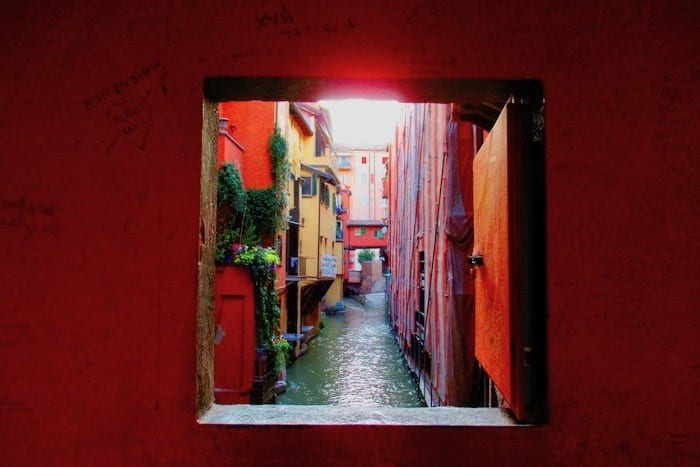 Afternoon: Eat and Explore Some More
After all that walking you will be hungry so try to beeline it over to Sfoglia Rina. This renowned pasta shop will have a line out the door by noon. If you get there late and aren't prepared to wait, there are plenty of tempting cafes to be found at every corner. But waiting at Sfoglia Rina is worth it.
The ladies at Sfoglia Rina make tortellini by hand. You can choose fresh pasta to go at the counter (no wait) or sit in the cafe, opened in 2010, and enjoy a delicious meal. I'd highly recommend the simple dish of tortellini in brodo, which is just the small stuffed pasta in a rich chicken broth that is better than any tortellini soup you have ever had.
The desserts are also delicious. I tried a fig cheesecake that was incredible. Once your stomach is full, it is time to explore more of Bologna. Maybe it is time to climb those 498 steps up the Medieval Asinelli tower to burn off those calories.
Other highlights include the stunning Library of Archiginnasio, a walk through the former Jewish ghetto, or just enjoy the many miles of porticos!
For a taste of the oldest shopping area, meander along the Via Drapperie and explore the atmospheric Quadrilatero area. If your family prefers to shop until you drop, take a break from sightseeing and stroll under the porticos shopping in beautiful boutiques.
Early Evening: Take a Food Tour!
An absolute must in Bologna is to eat and eat and eat some more. This culinary epicenter of Italy has a bounty of tasty treats. To learn more about the foodie culture of this region, Lisa joined owner of Delicious Bologna, Mattia Tozzoli, on his expertly curated mouth-watering food tour to show us where to eat in Bologna.
From hidden, small family-owned gourmet stores, to sitting down to share a tasty meal, four hours with Mattia leaves guests knowledgeable about wine, home-made pasta, pizza, local cured meat, cheese, balsamic vinegar, coffee, and small batch gelato!
A highlight on our food tour was a relaxing sit down dinner at a local traditional trattoria sampling loads (literally heaping plates) of various native pastas. Owner Mattia's passion for food and his roots in the surrounding Emilia Romagna region are immediately evident! This gastronomic tour includes hidden spots and interesting historical tidbits.
When I went to Bologna, I wasn't able to fit a tour with Delicious Bologna into my schedule so I booked a Bologna food tour with Taste Bologna instead. It was a shorter, less formal tour with stops in a bakery, butchery, cheese shop, the famous Osteria del Sole (see below), a walk through a local food market (Mercato del Herbe), a sampling of various pizza, and finishing with a stop at an artisanal gelato shop.
Luckily there are many food tours to choose from in Bologna including:
Anytime: Hang Out with the locals
Bologna is the ultimate college town and the youthful vibe that permeates the city is contagious. Our highlight was visiting during the world-famous Sotto Le Stelle Del Cinema or open-air movie festival located in the center of the city, Piazza Maggiore.
You can pay to reserve a seat in advance or mimic the locals grabbing some takeout pizza and gelato and lounging on the church steps picnicking during the film. Some nights, such as the night we visited, even feature English-language movies.
Another fun way to socialize with locals is by picking up some mortadella, cheese, and bread at the markets and head over to Osteria del Sole, the oldest enoteca in Bologna. Welcoming locals since 1465, this osteria doesn't serve food but you can bring your own picnic. This no-frills environment is a true local establishment.
More Food Experiences
If you have more time in Bologna, you have time for more food experiences!
Cooking Class with Cesarine
On my second day in Italy, I decided to take a cooking class. There are many options, but I wanted to try a cooking class with Cesarine, a network of over 1,500 home cooks across Italy who teach cooking classes using their family recipes in their homes. I met my guide and teacher Paola in Piazza Maggiore. From there we toured the markets, picking up ingredients that we would use during our cooking demo. We then walked to her charming apartment just outside of the historic center.
Over the course of the next couple of hours, I learned to make piadina, a soft Italian flatbread that we later served with cheese and meats that we picked up at the markets as an apertivo. Next, we made the dough for tagliatelle pasta — one of my favorites. After preparing a tiramisu for dessert and taking a break for the apertivo, I learned (or attempted at least) how to roll out the pasta by hand to that perfect, delicate thinness necessary to make the perfect pasta bolognese.
We didn't make the bolognese meat sauce in the class, since that takes hours to simmer, but Paola did share her own recipe and we used the bolognese that she prepared before I arrived. When everything was prepared, it was time to eat! While I took a cooking class on my own, this would also be such a fun activity to do with a family or friends. I highly recommend trying to fit in a cooking class while you are in Bologna!
Tour Food Valley
From Bologna, I continued on to Parma, from which I took a full day tour of the Food Valley, but you can also take this tour from Bologna. If you have ever seen the Bologna episode of Stanley Tucci's Searching for Italy, you will appreciate this tour as you are basically following in Stanley's footsteps!
My tour with Food Valley Travel was incredible! I started out visiting a cheese factory and got to see how parmesan cheese (and some ricotta) is made and aged, which was fascinating and a glimpse into where food comes from. Of course, each stop ended with a tasting (trust me there was no need for dinner when I was finally deposited back at the hotel.) Our next stop was at a parma ham producer and wow, I've never seen so much pork in my life.
Even though I was already getting full, it was next time for lunch at a local winery with amazing views of the food valley. There was wine, there was cheese and meats, and, of course, pasta. Luckily the next stop was at a Balsamic vinegar producer at a family winery, since tasting small amounts of this liquid gold is good for your digestion. Getting to taste the various agings of both cheese, ham, and vinegar was such a fantastic foodie experience!
Fico Eataly World
Sadly, both Lisa and I were not able to visit FICO Eataly World (located just outside the city) when we were in Bologna either for lack of time or because they were closed on those days. Eataly has been described a theme park-like sprawling campus dedicated to the culture, traditions and craftsmanship of Italian food (free entry, pay per activity).
Your family can take insider tours of culinary factories, sign up for cooking classes, and literally taste your way through all of Italy's culinary delights. Eataly offers many family-friendly activities for all ages.
Getting to Bologna
You can often find affordable flights to Bologna that connect through Europe to G. Marconi Airport Bologna (BLQ). Getting from the airport to the city center is easy using the new People Mover train from the airport to the Central Station (Stazione Centrale). This high-speed train takes only seven minutes and is quite affordable (you can buy tickets using contactless payment on-site.)
If you prefer to go directly to your hotel without needing to drag your bags through busy streets, a taxi from the train station will take approximately 15-30 minutes and cost about 20 euros. There are taxis available at the airport but if you want to arrange a transfer from your hotel to the airport without worrying about waiting time, I would recommend scheduling a trip with Welcome Pickups.
Many visitors arrive in Bologna via train into Stazione Central from cities across Italy. Personally, I found the train from Verona to Bologna very easy to use, even as a solo traveler with large luggage. From the train station, it is a 15-20 minute easy walk to the center of town. However, you can easily grab a taxi if you don't want to drag your bags. Just keep in mind that the train station in Bologna is quite large, so when departing you want to give yourself time to get to the right platform.
Where to Stay in Bologna
When I visited Bologna in October, I stayed at the Grand Majestic Hotel "Glia Baglioni", a 5-star property in an excellent location in the city center. While it is pricier than other hotels I stayed at in Northern Italy, for a short stay and comfort, the location can not be beaten. My room wasn't large but it was lovely, with a view looking out at the Duomo di San Pietro.
The Grand Majestic Hotel is part of American Express' collection of Fine Hotels, which means if you book through American Express Travel using your AmEx Platinum, you will receive certain perks like a potential upgrade and a $100 food and beverage credit, which I used at I Carracci, a fine dining restaurant in the hotel. At that time, I was also able to receive a $200 credit for booking a Fine Hotels Collection property on my AmEx Platinum, which made this luxury hotel very affordable for a short stay.
It is well worth spending one day in Bologna (or more.) I'd like to return to try more restaurants and get a little more off-the-beaten-path. At the same time, I'll admit that I enjoy some of the quieter cities like Parma and Verona a bit more, but I'd still say to go, at least once.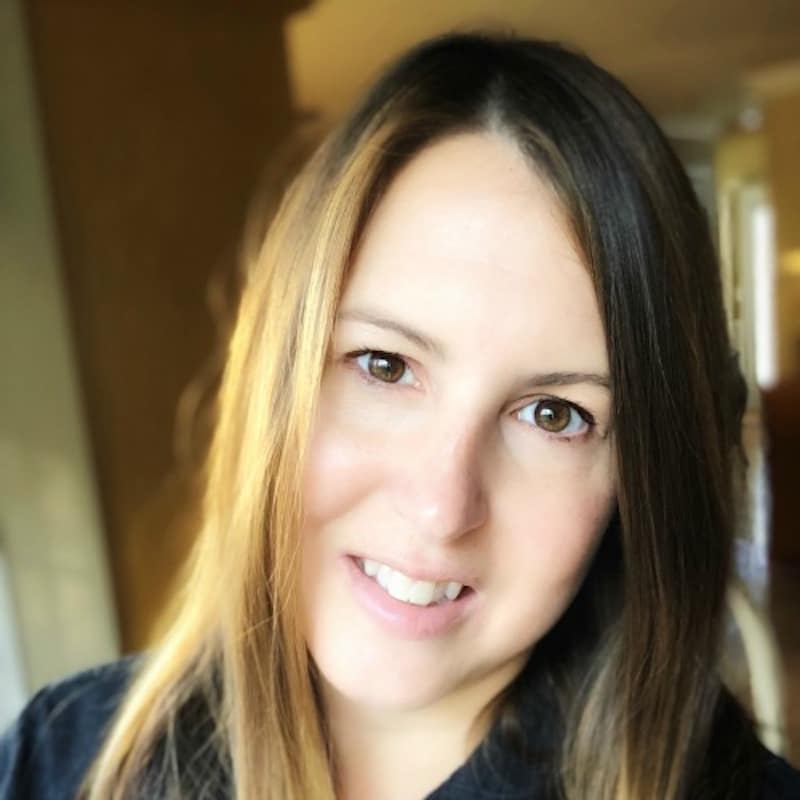 Tamara Gruber is the Founder and Publisher of We3Travel. A former marketing executive and travel advisor, Tamara is an award-winning travel writer and recognized expert in family travel. She is also the publisher of YourTimetoFly and the co-host of the Vacation Mavens travel podcast.