There is so much to do in San Francisco with kids, but if you just have two days to see as much of the City by the Bay as you can, here is a sample itinerary to help you plan your trip. We recently spent a week in California, visiting Sonoma, Monterey, Carmel, Big Sur, Cambria, Paso Robles, as well as 2 days in San Francisco. With a limited amount of time, and a CityPass in our pocket, we set out to explore as much as we could of one of my favorite cities. Along the way, we learned a few tips and discovered a few gems that will help you plan your own trip.
2 Days in San Francisco with Kids
Note: This post contains affiliate links. If you click a link and make a purchase, I may receive a small commission. All opinions are my own.
Where to Stay
I recommend staying near Union Square. Here you are in the heart of the city, with easy public transportation options (see this guide to San Francisco transit options) to anywhere you'd like to go, in a safe, busy, and well-serviced area for shopping and entertainment. On this trip, we stayed at the Hotel Nikko on Ellis St., but I've also stayed at the Westin St. Francis, right on Union Square, and the Sir Francis Drake, a Kimpton Hotel a block away. While the Hotel Nikko is more of a business hotel, it offered really nice size rooms to accommodate a family, surprising for a center-city hotel.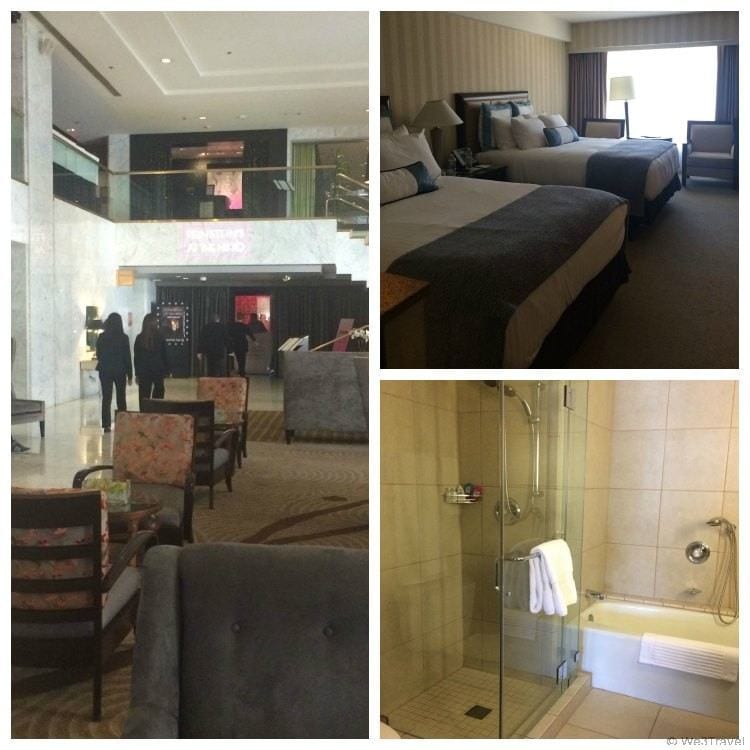 Day 1 – Morning
Start your day off with breakfast at Sears Fine Food, a San Francisco institution since 1938. They are famous for their pancakes, but we can attest that their french toast and Joanie's specialty omelet (chicken apple sausage, cheddar and green onions) are also delicious and more than you can finish. When you are done, you'll have a chance to see if you hit the jackpot by winning a free meal. This place is popular so you might want to book reservations online.
Next, walk down Powell Street to the cable car turn around at Market Street. Line up and wait your turn to catch the Powell-Hyde Cable Car (look at the front of the car to see which line it is) toward Fisherman's Wharf. Hopefully you'll get lucky and get to hang off the side, but make sure little kids are safely seated.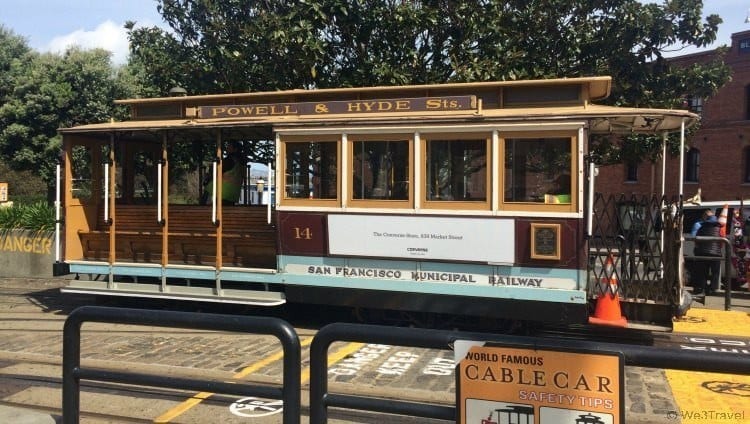 Hop off at Lombard Street and take a look at the "Crookedest Street" before walking down the hill toward the cable car's final stop near Ghiradelli Square. If you have chocolate lovers in your bunch, stop in at the Ghirardelli Cafe for a hot chocolate, early morning ice cream, or just a poke through the chocolate store. You may not see much that you can't find at your local Target, but it is still fun.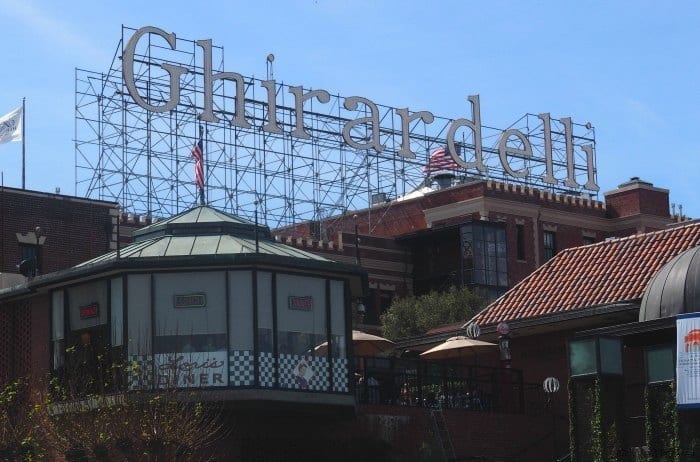 When you are done indulging, walk along the wharf until you get to the famous Fisherman's Wharf and Pier 39. This is a true tourist destination with every conceivable theme restaurant (Bubba Gump, The Rainforest Cafe…) and attraction (Ripley's Believe it or Not…) possible.
If you'd like to take a boat cruise to get a closer look at the Golden Gate Bridge, go immediately to the Blue and Gold Fleet (included in the San Francisco CityPASS) or Red and White Fleet ticket counters and book the next departure. The later you go, the more crowded the boat will be, making it very hard to get a prime viewing location out front. You'll also want to make sure you line up at least 30 minutes in advance of departure if you want to be up top.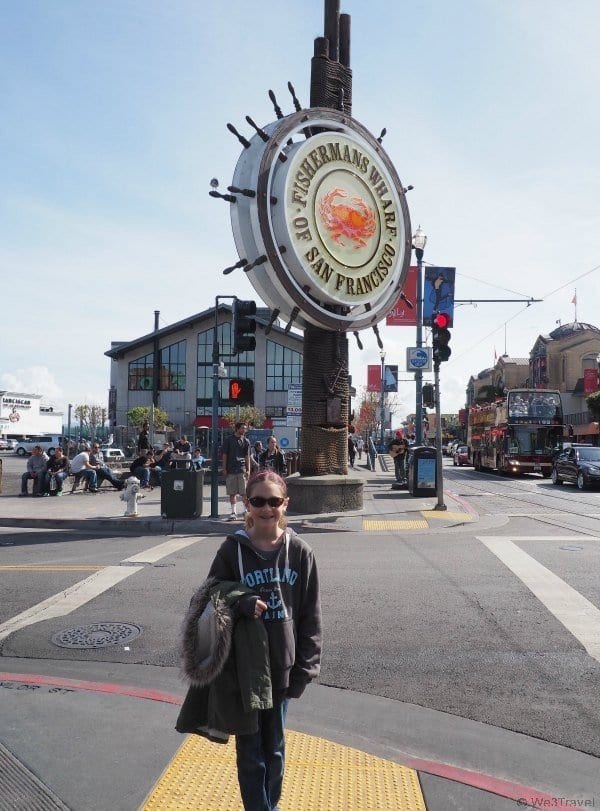 Spend some time enjoying all the things to do at Fisherman's Wharf, especially its most famous residents at Pier 39, the California Sea Lions that call the docks home. The sea lions first came to Pier 39's K-dock after the 1989 earthquake, and they have been a mainstay ever since.
With up to 1,700 in residence at any time, you can just follow your ears and your nose to find them. Just keep in mind that they migrate from Vancouver to Baja, so their numbers vary by season and summer is not the best time to see them. We got lucky and spent an hour just watching them swim, sleep and play.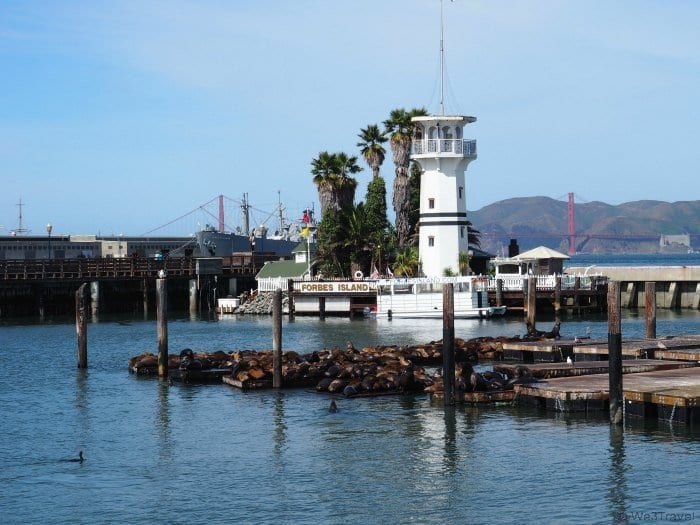 When you get hungry, there are certainly plenty of options, but definitely stop by Boudin Bakery and peek in the window to see the bakers in action shaping sourdough into crabs, alligators, teddy bears, and more standard shapes.
You can have lunch at their cafe, or check out the food trucks on Jones Street, like the Bacon Bacon truck or Codmother Fish and Chips (supposedly the best in town.) Just down the street in Cannery Row, the Blue Mermaid is famous for its chowder.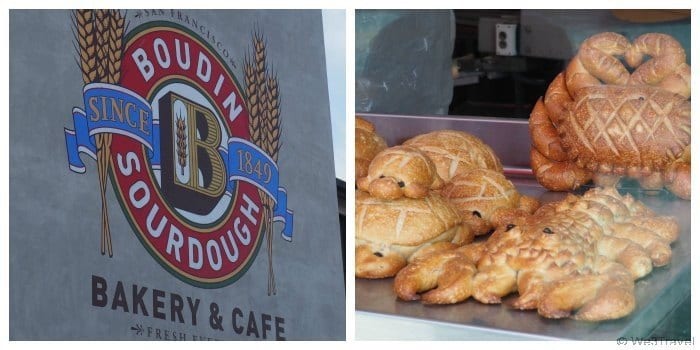 Day 1 – Afternoon
After lunch, it is time to move on. If you have teens, you might enjoy renting bikes and taking a ride up and over the Golden Gate Bridge, biking down to Sausalito, and then taking the ferry back to the wharf. With younger kids, continue along Embarcadero (you can take the F line if little legs are tired) to the Exploratorium. With a Bay observatory, tinkering room for hands on learning and fun, and so many exhibits to explore, kids will love this science/children's museum.
If the kids still have the energy, or need a snack to refuel, walk a few more blocks along the Embarcadero to the Ferry Building, where you can pick up coffee, juices, ice cream, and other delicious snacks while browsing the specialty shops.
Step out the back for gorgeous views of the Bay Bridge or walk a little further to see Cupid's Span, one of San Francisco's many outdoor art installations.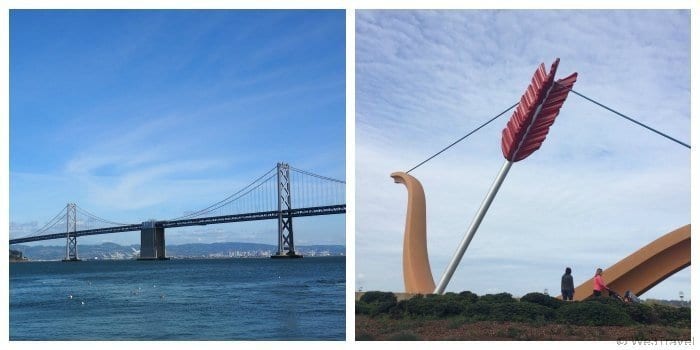 Now it is time to head back towards Union Square. You can take the California cable car line, which starts just across the street from the Ferry Building, to Grant Ave.
From here, walk downhill through Chinatown to the Chinatown Gate. After peeking into some of the import shops in Chinatown, head back to your hotel for some much needed rest.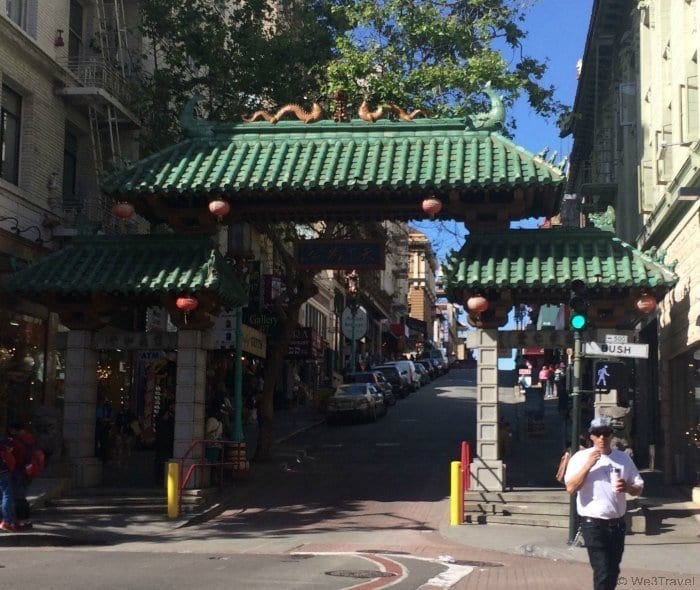 Day 1 – Evening
Once you've had a chance to refresh, it is time to head out for the evening. For dinner you might try modern asian at E&O Kitchen, casual American at Jasper's Corner Tap and Kitchen, Italian at Scala's Bistro, try for a celebrity chef sighting at Wayfare Tavern, or Japanese at Dojima Ann (be prepared to wait!), all in the Union Square area.
If you have older kids, you might plan to see a show or hop on board a nighttime City Sightseeing San Francisco bus for their 90 minute San Francisco Night Tour, which departs Union Square at 7:20 pm (check schedule for current timetable).
Day 2 – Morning
Get an early start with a quick breakfast at your hotel, then head over to Union Square to purchase a 24 hour ticket for CitySightseeing San Francisco's hop on/hop off bus tours (unless you purchased one the night before.)
Take the 10 am Golden Gate Park bus from Union Square (check schedule for current departures). You will go past City Hall and near Alamo Square before arriving at Golden Gate Park. You might want to hop off at Alamo Square to walk up and see the Painted Ladies houses, just keep in mind that the bus won't make another loop for an hour.
Get off at the deYoung Museum in Golden Gate Park and walk across the beautiful courtyard to the California Academy of Sciences. Plan to spend a couple of hours here enjoying their rainforest, aquarium, African hall, and earthquake museum. Unless you've brought along a picnic lunch, you might want to grab lunch at their cafe before you go.
Day 2 – Afternoon
When you are done, head back across the street, but before you meet your bus, stop into the Japanese Gardens. This ended up being my 10 year old's favorite thing that we did in San Francisco (except maybe seeing the sea lions.)
Hop on your bus when it arrives and relax as you drive through Golden Gate Park and out to Ocean Beach and Lands End. If you are tired, stay on the bus, but if you have the energy, hop off and spend some time hiking out to some of the beautiful vistas here.
On your trip back to Union Square, you will pass through Haight Ashbury and Japantown before arriving back at the beginning. Now there is one more thing you really should do that is worth the trip and that is get a great view of the Golden Gate Bridge.
Unless you did a bike or boat trip the day before, head back down towards Cannery Row and Fisherman's Wharf by hopping the Powell-Hyde Cable Car. From here, catch the City Sightseeing Golden Gate & Sausalito bus tour, which leaves every 30-60 minutes until 5pm (check current departures.)
You can either walk across the bridge, or take the bus across and get off at the Vista Point stop (this is what I'd recommend.) I think that Vista Point offers the best views of the Golden Gate Bridge, Alcatraz and the gleaming (hopefully, if the fog hasn't come in) City by the Bay. Just don't get so overwhelmed that you miss your last bus back to the the city.
If you've already done the bridge, you might want to visit the Cable Car Museum, Walt Disney Museum, the Aquarium by the Bay, or one of San Francisco's many other attractions. For dinner, either stick to Union Square or venture into one of San Francisco's many other neighborhoods like the Italian North Beach or Chinatown.
If you have even more time to spend in San Francisco, check out this post from Jenna at This is My Happiness on what to do with 5 Days in San Francisco with kids. And my friend Leslie at Trips for Tykes has more ideas for great fall destinations in California.
Tips for Visiting San Francisco with Kids
San Francisco weather is ever changing, so dress in layers and be sure to pack a light rain jacket. A cool 60 degrees from the chilly fog feels much colder than 60 degrees in the sun. Dress warmer than you think you need to be.
Even if you plan your route to avoid the biggest ones, you are still going to have to conquer a few hills, so be prepared for walking and bring along a stroller for toddlers. Be sure to check out this article from Traveling Mom on getting around San Francisco.
If you are planning on visiting a number of attractions, such as outlined above, it might be worth it to purchase a CityPass or San Francisco Go Card. Check out my analysis to see if it makes sense for your family. Keep in mind that the CityPass includes a seven day Muni and cable car pass, and the GoCard includes a hop on/hop off bus tour ticket (slightly different than what I outlined above.)
One thing I forgot until my recent trip was how many homeless people and panhandlers are in San Francisco. If your kids haven't traveled to many cities, this is something that you might want to prepare them for. Just keep in mind that most are harmless but some are erratic. We had one guy covered in branches jump out of a bush down by the wharf to scare people, but another woman in Union Square approached us because she saw that we had an empty water bottle and offered to take it for her recycling collection.
If you aren't from California, you will soon get used to things like asking for water in restaurants (due to the drought) and paying five cents for a disposable bag for purchases.
If you do have extra time, here are 25 free things to do in San Francisco.
PIN THIS FOR LATER
Note: San Francisco Travel Association provided my family with passes to the City Sightseeing San Francisco tour bus and CityPasses for purposes of reviewing attractions. All opinions are my own.
SaveSave