I'll admit it. Most people go to Sonoma County for wine tasting. And it is even possible to have fun at wineries with kids. But that doesn't mean that is all there is to do in Santa Rosa and Sonoma County. From swinging from trees to walking through the redwoods and sleeping with giraffes, there is so much to do in Sonoma with kids.
On my two visits to Santa Rosa, I have found plenty of things to do in Sonoma County besides wine tasting — here is a sample. (Also see these suggestions for Napa with kids.)
15 Things to do in Sonoma with Kids
Note: My trips were hosted by Santa Rosa Tourism and Sonoma County Tourism, who provided complimentary accommodations and some activities and meals, as is common in the travel industry. This post also contains affiliate links. If you click a link and make a purchase, I may earn a small commission. All opinions are my own.
If you are touring the area, see other things to do with kids in Northern California.
Hang out with Snoopy at the Charles M. Schulz Museum
Who doesn't love Snoopy, Charlie Brown, Woodstock, and the rest of the Peanuts gang? Adults and kids can enjoy a visit to the Charles M. Schulz Museum in Santa Rosa.
I learned so much about the Peanut gang — like how Woodstock got his name (yup, it was from the musical festival) and that Charles Schulz actually prefers the name "Good Ole Charlie Brown" over Peanuts. But you also get to see some of the original artwork and learn how Schulz hand-drew and hand-lettered all of his work.
From a peek into a recreation of his studio, to changing exhibits around a certain theme, and fun photo opportunities, there is plenty to engage the kids. Be sure to pick up a Family Activity Guide when you purchase your tickets and stop into the Education Room upstairs to try your hand at your own cartoon characters.
When you are done, stop in next door at the Ice Rink for a snack at the Warm Puppy Cafe, or visit the large gift shop next door with some great memorabilia.
Go fishing at the Children's Museum
The Children's Museum of Sonoma County was designed exclusively for kids 10 and younger, with an emphasis on local culture. Located near the Charles M. Schulz Museum, you can spend a full day in Santa Rosa.
At the museum, kids can "catch" salmon in the miniature Russian River, visit a farm stand, build a fort, listen to a story, put on a show, or paint a masterpiece with hands-on learning and play. Afterward, you can enjoy pizza and a beer at the Russian River Brewing Company in town.
Go glamping and take a safari at Safari West
Who ever thought you could take a drive-through safari tour in the heart of California's wine country? Safari West is an African-style luxury tent camp, that brings the spirit of Africa to Northern California.
Home to 900 animals from 90 species, spread across 400 acres, Safari West offers overnight stays in luxury glamping tents, as well as private and group safari tours and animal encounters. Safari West is fully accredited by the Association of Zoos and Aquariums, and actively works on animal conservation.
We loved our hosted stay in Tent #14, although we were very happy to have a heated blanket on a cold fall night! It was a fun glamping experience, especially listening to the various animals throughout the night.
Even if you don't stay overnight, you can take a three-hour safari tour (reservations required.) Tours go out four to six times a day and welcome up to 200 people a day during the summer. Each tour starts out with a 45-minute walking tour through the Aviary and around small animal enclosures. This is followed up by an exciting, narrated ride on a safari truck through the preserve.
Children need to be at least four years of age to go on a tour and at least 45 inches tall to sit in the seats at the top of the truck. Throughout the safari, you get to see giraffes, rhinos, zebras, wildebeests, antelope, and all sorts of other African mammals.
Explore Downtown Sonoma, Santa Rosa, or Windsor
Downtown Sonoma is a laid-back, old-world town center that combines Western charm with wine-country sophistication. The lovely Sonoma plaza offers wide lawns with gorgeous old trees for running around. It is surrounded by galleries, restaurants, shops, tasting rooms, and historic buildings — a perfect place for exploring and relaxing.
The Sonoma Cheese Factory is a perfect place to sample some cheeses and pick up some goodies for a picnic in the plaza. If you do want to stop for a wine tasting, Bump Cellars just off the plaza offers a gallery-like setting that is family-friendly with couches and games for the kids (sorry, I couldn't resist just one wine mention!)
Similarly, downtown Santa Rosa offers cute boutiques and family-friendly restaurants like the Russian River Brewing Company, Perch + Plow, and the Warm Puppy Cafe at the Redwood Empire Ice Arena (also known as Snoopy's Home Ice), right next to the Charles M. Schulz Museum.
Located just minutes from the Sonoma County Airport, the small town of Windsor is another cute spot to walk around, do some wine tasting at various tasting rooms, and grab lunch. The town green often hosts town events and festivals that are pet and kid-friendly.
Ride the Sonoma TrainTown Railroad
Just off the Plaza in downtown Sonoma, TrainTown offers young train enthusiasts a quarter-scale railroad that operates over a four-mile track. Families can climb aboard for a 20-minute train ride through tunnels and over bridges, with a stop in the miniature town of Lakeview.
Beyond the train, families with young children can enjoy a petting zoo and six amusement rides. It is the perfect complement to a morning winery visit.
Go ziplining with Sonoma Canopy Tours
Adventure seekers will love soaring through the treetops of California's famous redwood trees with Sonoma Canopy Tours. Over a two and a half hour course, families zip across seven lines, traverse two sky bridges, climb a spiral staircase and rappel to the forest floor. Note that kids need to be at least 10 years old and 70 lbs. and children under 16 must be accompanied by an adult.
After ziplining in so many different locations, from Costa Rica to CoCo Cay, I have to say that Sonoma Canopy Tours was one of the best. Being in the Redwoods is always special, but this tour offers more than just a simple tree-to-tree course. My favorite was the 1500-foot zip where you go up to 40 mph! Rappeling off a platform at the end was a little scary, but once you relax and lean back, the rest is easy!
Go for a bike ride
Pack a picnic, rent some bikes from the family-owned Sonoma Valley Bike Tours and head off through the gorgeous Sonoma Valley. Sonoma Valley Bike Tours offers full and half-day guided bike tours that stop at vineyards for wine tasting, or bike rentals that connect to quiet country roads.
Hug a tree at the Armstrong Redwoods State Nature Reserve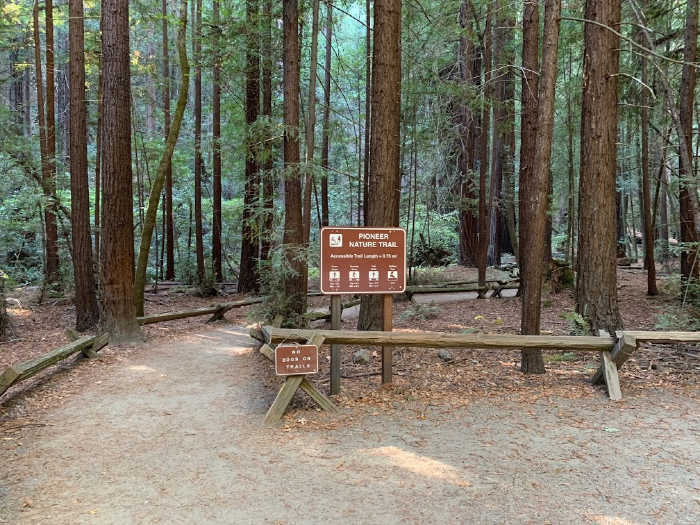 Take a family hike among the peaceful and towering redwoods at Armstrong Redwoods State Nature Reserve. Follow the one-mile Pioneer Nature Trail to see the Armstrong Tree, which is thought to be over 1,400 years old; or pick a longer rim hike if you have energetic walkers. If you can't make it all the way up to Redwood National Park, this is a good substitute.
Before your hike, you can stop for lunch and a tour/champagne tasting at Korbel Winery and the tasty on-site deli. After your hike, continue out to the coast or down to Bodega Bay.
Fly a kite at Bodega Bay
Drive out to the coast and stop at Candy & Kites in Bodega Bay and then head down to the beach to fly a kite and splash in the waves.
Get creeped out
Film buffs might recognize the village of Bodega for its distinctive landmarks that served as a backdrop to Alfred Hitchcock's 1963 classic thriller "The Birds."
Take a scenic drive along the California Coast
Drive north along Scenic Highway 1 from Bodega Bay and enjoy the rugged Sonoma County coastline.
If you are visiting between mid-January to mid-May, you may see some of the 20,000 gray whales that migrate past the Sonoma Coast each year. Viewing is best from Gualala Point Regional Park, The Sea Ranch, Stillwater Cove Regional Park, Timber Cove Inn and Fort Ross State Historic Park.
Ride a horse
Horse N Around Trail Rides offers a variety of guided trail rides on its 378-acre Chanslor Ranch, which overlooks the ocean with panoramic views of Bodega Bay, or ride along the beach. Trail rides range from 30-90 minutes and kids must be six years old or older.
Go for a swim (or float)
The Russian River is Sonoma County's outdoor adventureland with opportunities to swim, float, fish, kayak, canoe or just splash around.
My friend Caz from Y Travel Blog really enjoyed tubing on the Russian River and I was disappointed it was a little too chilly for me to give it a try on my last visit.
Some good spots for family-friendly swimming also include Veteran's Memorial Beach in Healdsburg, Forestville River Access, and Johnson's Beach in Guerneville.
Do a kefir tasting
Do a tasting that kids can actually partake in at The Kefiry in Sebastopol. The whole family can try this live-cultured, fermented beverage at the complimentary tasting bar.
They offer this non-alcoholic, non-dairy drink in lemon ginger ale, triple root beer, jasmine pearl green tea, Guayusa kola, OMG chocolate and more.
Eat in Healdsburg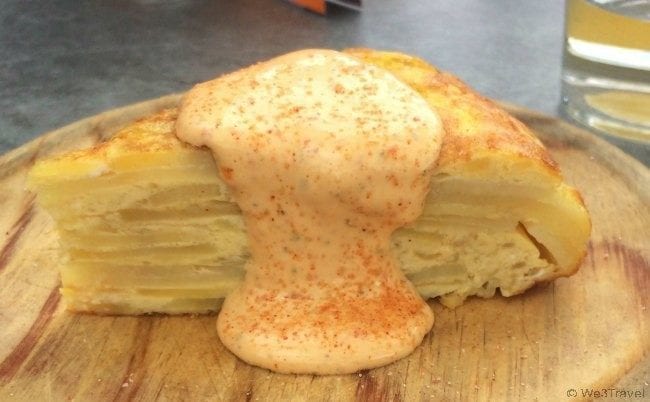 Healdsburg also features a town plaza with a very upscale vibe. The town square is surrounded by excellent restaurants, upscale boutiques, galleries and tasting rooms. You can even take a food tour!
While you are in town, you really should try the tapas at Bravas Bar de Tapas. Kids will enjoy sitting in the heated garden and sampling all the delicious small plates. I think we ordered nearly everything on the menu and it was all excellent!
And, if you do want to visit some wineries, here are some suggestions for family-friendly wineries in Sonoma County.
Planning a Trip to California?
PIN THIS FOR LATER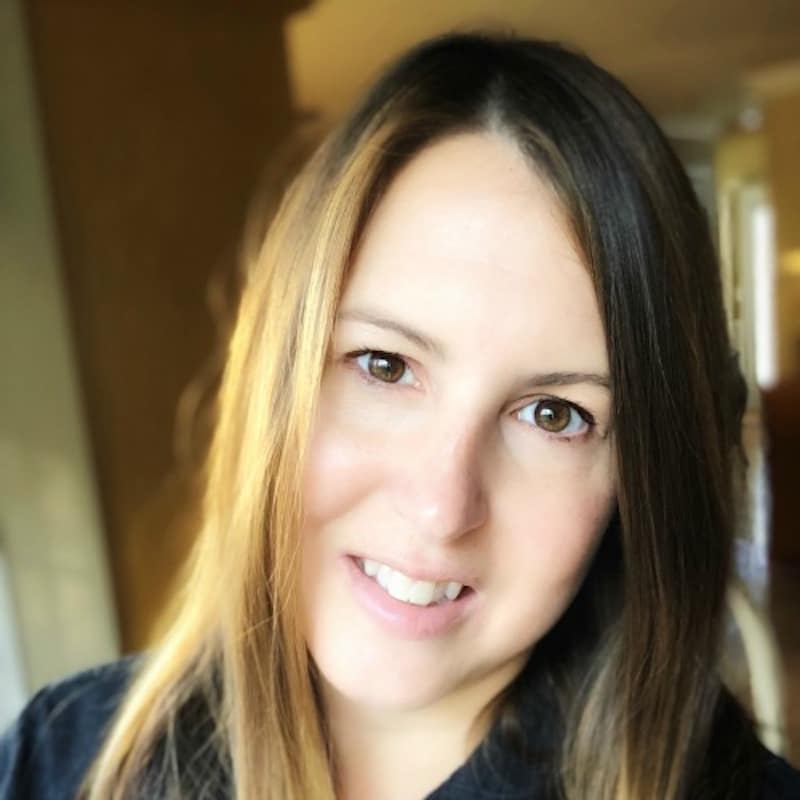 Tamara Gruber is the Founder and Publisher of We3Travel. A former marketing executive and travel advisor, Tamara is an award-winning travel writer and recognized expert in family travel. She is also the publisher of YourTimetoFly and the co-host of the Vacation Mavens travel podcast.