Last fall I spent a week roaming around Tuscany, scouting out hotels and the best Tuscan towns for day trips. Long before Frances Mayes inspired millions with her novel, Under the Tuscan Sun, I have dreamt of living in Italy.
Of course, what you do while you are in Tuscany depends a lot on where you stay. After all, you don't want to spend four hours in the car just to visit yet another Tuscan hill town. If you are really into wine and are looking for that classic Tuscan landscape, then the Val d'Orcia area in Southern Tuscany might be a good fit.
If you want some time at the seaside or to do a day trip up to the Cinque Terre, then the area around Lucca, Pisa or Forte di Marmi would be a good fit. And if you are planning on spending a day or more in Florence, then Central Tuscany is the place to be.
Wherever you make your home base, you can't visit Tuscany without taking some day trips around the area. Don't plan on visiting a different town every day, or you will just get hill town fatigue. You will likely want to visit some of the most popular towns like Siena, Lucca, maybe Pisa, and, of course, Florence. But if you want to avoid the crowds, be sure to also check out some of these little gems.
See more things to do in Tuscany. You may also want to take a Tuscan wine tour in Chianti or Montalcino.
Best Tuscan Towns
Want local tips and personalized advice for your trip to Tuscany? Connect with Stefano from Go Ask A Local! He's a local guide, hiker, and sommelier based in Florence who works all over the region and offers trip planning consultations on Zoom.
San Gimignano

About an hour from both Florence and Siena in Central Tuscany, the little town of San Gimignano is certainly not "undiscovered," but it isn't overrun with tourists either. Like many of the Tuscan towns, you need to park outside of the city walls in one of the paid public lots, so it pays to get there early. Also, bring along some coins for the parking meter machine.
There are a couple of museums in town, but the main attraction is Torre Grossa, the Great Tower, in Piazza del Duomo. The tower is 54 meters high and you can buy a ticket to climb to the top. Some of the steps are metal grate so if you are acrophobic, it may not be for you. Just keep in mind that you shouldn't wear a dress if you are climbing the tower because the last section is a straight-up ladder into the belfry while the person behind you waits below. The views from the top are absolutely amazing and well worth the climb!
Click on the gallery to expand
After a visit, stop by the nearby Fattoria Poggio Alloro agriturismo for lunch (reservations included), wine tasting and cooking classes.
Pienza
About 20 to 25 minutes from both Montalcino and Montepulciano, respectively, in the picturesque Val d'Orcia region of Southern Tuscany, Pienza sits perched on a hilltop overlooking the beautiful views below. It is one of those adorable towns where every alley leads to stunning views over the walls.
It won't take long to explore the cathedral and piazzas, but you will want to leave time for some pecorino tasting. You will find many shops offering cheese tastings, and the restaurants will serve up their famous pici con cacio e pepe (one of my favorite dishes.) If you are looking for a lunch spot, try the hip La Bandita Townhouse.
Click on the gallery to expand
Also check out the Palazzo Piccolomini, which was the residence of Pio II (who went on to become Pope), and offers up formal Italian gardens.
Volterra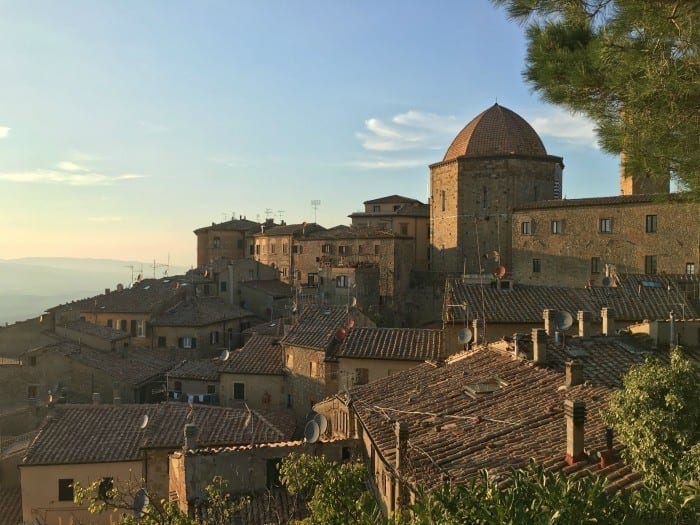 An hour from Siena and a little over an hour to Florence, Volterra may be best known for its role in the Twilight Series. (It was the Ancient Italian city where the Volturi live.) While that may be enough to attract some tourists, the town is not at all crowded and is a great spot for finding a true authentic experience.
The ancient walls date back to the Etruscan and Middle Ages, and the Palazzo dei Priori has the feel of a medieval castle. Some of the sights to see include the Duomo, Etruscan Museum, and Roman ruins and Amphitheater. But really it is another town where just wandering around is part of the fun (and be sure to check out the great leather goods shops too!)
PIN THIS FOR LATER
SaveSave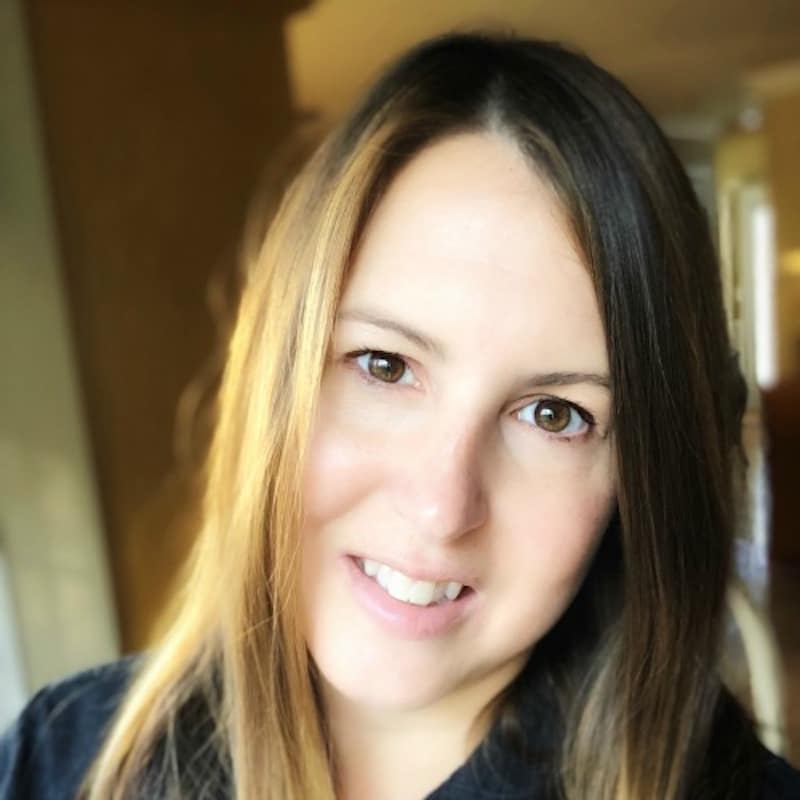 Tamara Gruber is the Founder and Publisher of We3Travel. A former marketing executive and travel advisor, Tamara is an award-winning travel writer and recognized expert in family travel. She is also the publisher of YourTimetoFly and the co-host of the Vacation Mavens travel podcast.