If you are looking for an authentic Hawaiian experience, start with a trip to Hawai'i, or the "Big Island" as it is called. There are plenty of things to do on the Big Island with kids, including family-friendly activities like water parks, snorkeling with Manta Rays, and dolphin encounters at some of the big hotels.
Since we were staying at the (soon to be reopened as a Rosewood Hotel) Kona Village Resort and renting a car to explore the island, we focused on truly epic things to do on Hawai'i with kids.
Why Choose to Visit the Big Island of Hawai'i
The first question you need to ask when planning a trip to Hawaii is, what islands do I want to visit? The Hawaiian Islands are made up of eight major islands — Hawai'i, Maui, Oahu, Kaua'i, Moloka'i, Lana'i, Ni'ihau, and Kaho'alowe. However, when most people talk about going to Hawaii, they are often thinking of the island of Oahu, the most populated island of the Hawaiian archipelago.
To answer the question of which islands to visit, you first need to figure out three things: 1) how long do you have to visit; 2) what do you want to see or do; and 3) what is your budget (find out how much a trip to Hawaii costs.)
We chose to visit the Big Island of Hawai'i because we knew we only had 12 days of vacation time including travel from the East Coast. Given the time constraints, we really could only see two islands on this trip. If you have more time, you can use this Big Island 7 day Hawaii itinerary or do more island hopping.
If you have more vacation time, or you are flying from the West Coast or a city that offers direct flights to Maui, you might have more options. Next in our decision-making process came our list of bucket list activities. The number one thing that all of us wanted to do was see a live volcano. And there is only one place in the Hawaiian Islands to see a live volcano and that is on the island of Hawai'i, or The Big Island, as it is otherwise called.
6 Amazing Things to do on the Big Island with Kids
1. Take a day trip to Volcanoes National Park
Volcanoes National Park is the only place in Hawai'i where you are going to see a live volcano (or at least the steam from one.) But remember, this isn't a man-made attraction so there are no guarantees. Be sure to check the U.S. Geological Survey website before you go to see what the recent activity is like.
The park is large, and unless you like rain, probably on the opposite side of the island from where you are staying so be prepared for a long day trip. (It took about 2.5-3 hours to drive from Kona.) Also, keep in mind that it is much cooler here than on the other side of the island so you will need to bring a sweatshirt/raincoat and sturdy shoes. Hilo, just north of Volcanoes National Park is one of the wettest cities in the United States with over 200 inches of rain per year.
There is a lot to do within Volcanoes National Park so if you haven't gotten a picnic lunch, you probably want to get something to eat before entering the park. This is also one of the best national parks for hiking.
Your first stop upon entering the park should be the Kilauea Visitor Center to get the lay of the land and put together your plan on what attractions you want to see. Depending on the age of your kids and their physical fitness, there are a variety of hikes and activities to choose from. The Volcanoes National Park Things to Do page also gives you a good idea of what sights to see depending on how long you want to spend in the park.
We did the Crater Rim Drive tour, which brings you past many of the main sites and a section of the caldera. From the Kilauea Overlook you can get some excellent views of the steaming caldera. Next up were the steam vents and sulfur banks. Standing near the steam vents was like getting a facial, but the little one wasn't so sure she liked it.
A little further down the road, we stopped to explore the Thurston Lava Tube. We were amazed by the vegetation. You go from such a desolate landscape to a lush rainforest. After a 20-minute walk, we reached the lava tube. While lit for a portion of the tube, it was still a bit dark so you need to be careful where you walk.
Following the Lava Tube, we went from lush to dry with a 1/2 mile hike (each way) along the Devastation Trail. Along the way, we kept our eyes out for Nene, a goose that is the official state bird of Hawai'i. From Devastation Trail, we took a hike to see the Keanakako'i Crater.
Be sure to check out this post if you are visiting Volcanoes National Park at night.
See more things to do in Volcanoes National Park.
2. Go for a helicopter ride
Probably the best (or at least the easiest) way to see the volcano, and the amazing Waipio waterfalls is from the air. A helicopter ride is a bit of a splurge, but let's face it, so is a trip to Hawai'i so getting a better peek at the volcano you came to see is probably worth it.
We took the Volcanoes and Waterfalls tour with Blue Hawaiian Helicopters. I did get a bit of vertigo, especially sitting up front (they distribute you according to weight), especially zooming around the waterfalls, but it was a once-in-a-lifetime experience I would not have wanted to miss.
3. Take a hike to Akaka Falls
If you want to get up close to waterfalls and the fauna of Hawai'i, you might want to take a hike to Akaka Falls. Located just north of Hilo, you will find the beautiful Akaka Falls.
With just a short hike into the park, you will see bamboo forests and all types of vegetation, as well as get a close-up view of the falls. The excursion will only take about an hour, so it is a nice way to top off a visit to Volcanoes National Park or a day trip to Hilo.
4. Go Star Gazing
Mauna Kea, the highest peak in Hawai'i, is actually twice the size of Mt. Everest if measured from the ocean floor. As you can imagine, a peak of that height offers some amazing star gazing but getting there is a big commitment.
First off, the observatories are at 13,000 feet so it is not advised for children under 13. Our would-be astronomer was disappointed by this news. However, even young astronomers can go to the Visitor Information Center for the nightly star-gazing program or visit the 'Imiloa Astronomy Center in Hilo (currently limited to Hawaiian residents).
If you are traveling to the top, be prepared by learning what you need to do to visit the summit and bring warm clothes! Just driving by this massive volcano is inspiring. I can still remember the chant our daughter made after viewing Mauna Kea out the car window as it haunted us throughout the trip, "Mauna Kea, Mauna Kea, Mauna Kea boom boom."
5. Go horseback riding with Hawaiian cowboys
That's right, cowboys, in Hawai'i. To see them, travel up to the Waimea area and learn the paniolo traditions or maybe take a horseback ride. Our visit to Waimea was in the dark traveling back from Akaka Falls and capped off by a great meal at Merriman's (most of which was raised or grown on the ranches nearby).
However, if we went back now, my daughter would have insisted on doing some horseback riding at Dahana Ranch or Parker Ranch where we may have gotten to see some of those waterfalls we spied in the Waipi'o Valley by helicopter up close.
6. Attend a Luau
If the Big Island is the only Hawaiian island you are visiting, you will want to make sure you squeeze in a luau. We had a great time at the King Kamehameha's Kona Beach Hotel's Island Breeze Luau. Just keep in mind that each luau only runs on certain nights so be sure to plan your trip itinerary to accommodate at least one luau during your stay in Hawai'i.
Other Recommended Places to Eat
Huggo's on the Rocks in Kailua-Kona
One to avoid: Canoe House at the Mauna Lani Bay Hotel — it was gorgeous, right on the water, but it was also overpriced and there was a roach in our food
Need more ideas? My friend Karilyn has 13 must-try things to do on the Big Island and if you love snorkeling here is where to find the best snorkeling on the Big Island.
Wondering where to stay on the Big Island? My friend Rob recently reviewed the SCP Hilo Hotel on the Big Island.
Flying in and out of Oahu? Be sure to check out these must-dos in Oahu on your way.
SaveSave
SaveSave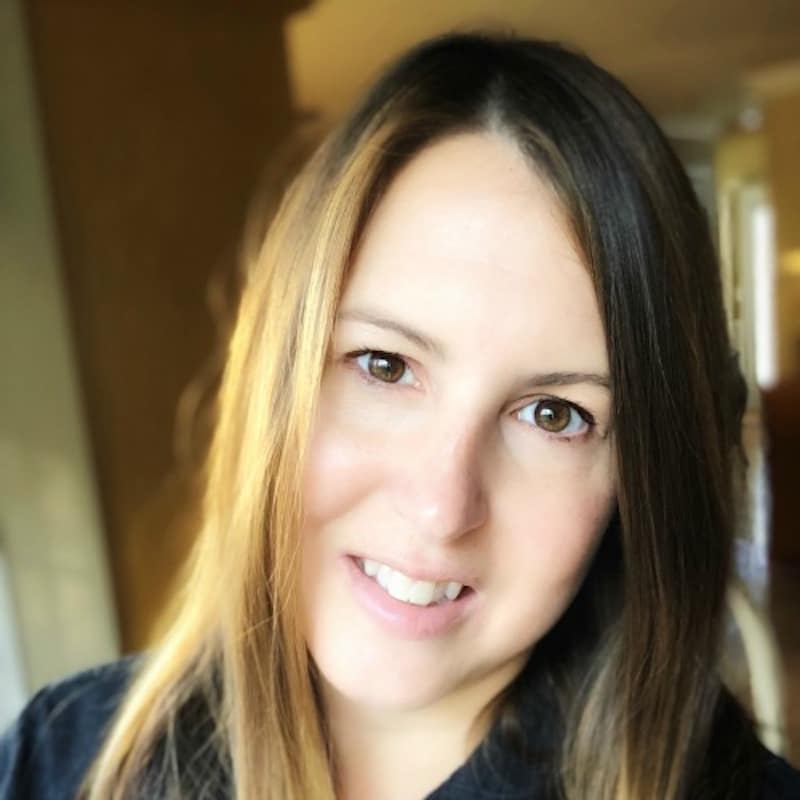 Tamara Gruber is the Founder and Publisher of We3Travel. A former marketing executive and travel advisor, Tamara is an award-winning travel writer and recognized expert in family travel. She is also the publisher of YourTimetoFly and the co-host of the Vacation Mavens travel podcast.