Thanksgiving means turkey and pumpkin pie, family Thanksgiving traditions, and early-bird shopping on Black Friday. But it is also a rare break in the school schedule where traditional schooling families find themselves with five or more days off. So if you want to ditch the annual Thanksgiving dinner at Grandma's, or just take advantage of a chance to get away without pulling the kids out of school, here are a few Thanksgiving getaways that you can squeeze into a holiday break.
When putting together this list I relied on my own experience and recommendations from others to find destinations, both domestic and international, that met the following criteria:
The destination can be explored in five days, including travel time assuming families could depart either the Tuesday evening before Thanksgiving and return by the Sunday night after Thanksgiving.
Since many school districts give a full week off and some families are ok with kids missing 1-2 days of school, I've also included some destinations that might require a bit more travel time but this is a great time to visit popular international destinations when the airfare is inexpensive and the destinations aren't crowded since they don't celebrate this U.S.-based holiday.
The weather at the destination is generally pleasant in November. This doesn't mean laying out on the beach or wearing shorts, but it isn't too snowy or rainy (no guarantees of course!) I have included some destinations where the weather is colder or possibly snowy, but I've noted that as it adds to the charm or the activities at that time of year.
Where possible, I tried to include destinations that have special activities or events happening during that time of year.
10 Thanksgiving Getaways in the United States
Note: This post may contain affiliate links. If you click a link and make a purchase, I may receive a small commission. All opinions are my own.
While you can often find cheap flights to Europe, or even Asia, during this time of year, depending on where you are traveling from you may prefer to stay domestic for a Thanksgiving getaway.
1. New York City, New York
If you want to see the Macy's Thanksgiving Day parade, you will need to bundle up and stake out a spot along Central Park West or 6th Avenue. However, my favorite thing to do when we spend Thanksgiving in NYC is to head over to the Museum of Natural History in the afternoon before Thanksgiving and watch them inflate the balloons in the late afternoon and evening.
While you are in town, you should plan on catching a Broadway show. Our favorites for younger kids have been the Lion King and Wicked (not a big fan of Alladin but I'd like to see Frozen) and for teens, Hamilton and Harry Potter and the Cursed Child.
If you plan on exploring some of the main tourist attractions and museums, like the Empire State Building, 9/11 Memorial, the Metropolitan Museum of Art, and the Museum of Natural History, I would recommend grabbing a New York CityPASS to save money on these attractions — and get to skip the line at many!
Where to Stay
2. Jamestown & Williamsburg, Virginia
Did you know that Virginia lays claim to the first Thanksgiving? There you can celebrate the holiday where Colonists first settled in America and learn a little history at the same time. You can enjoy a Thanksgiving feast the way the original settlers did, at the Foods & Feasts of Colonial Virginia event at the Jamestown Settlement and American Revolution Museum at Yorktown.
At Jamestown Settlement, kids can learn how food was gathered, preserved, and prepared by Powhatan Indians and English colonists with clay pots and iron kettles. Historical interpreters will bake bread and demonstrate open-hearth cooking of pudding, pies, and pottage, based on historical recipes of the late 16th and early 17th centuries.
For those looking for a traditional dinner, Williamsburg has plenty of restaurants at Colonial Williamsburg including Williamsburg Lodge and Christiana Campbell's Tavern, where guests can experience historical dining traditions.
While in the area, families can enjoy exploring Colonial Williamsburg, Jamestown Settlement, Busch Gardens, and other attractions in nearby Newport News and Hampton. Hamilton fans will also appreciate the American Revolution Museum at Yorktown, which tells the stories of citizens and soldiers during the nation's founding with comprehensive indoor exhibits and outdoor living history areas.
Where to stay
3. Boston, Massachusetts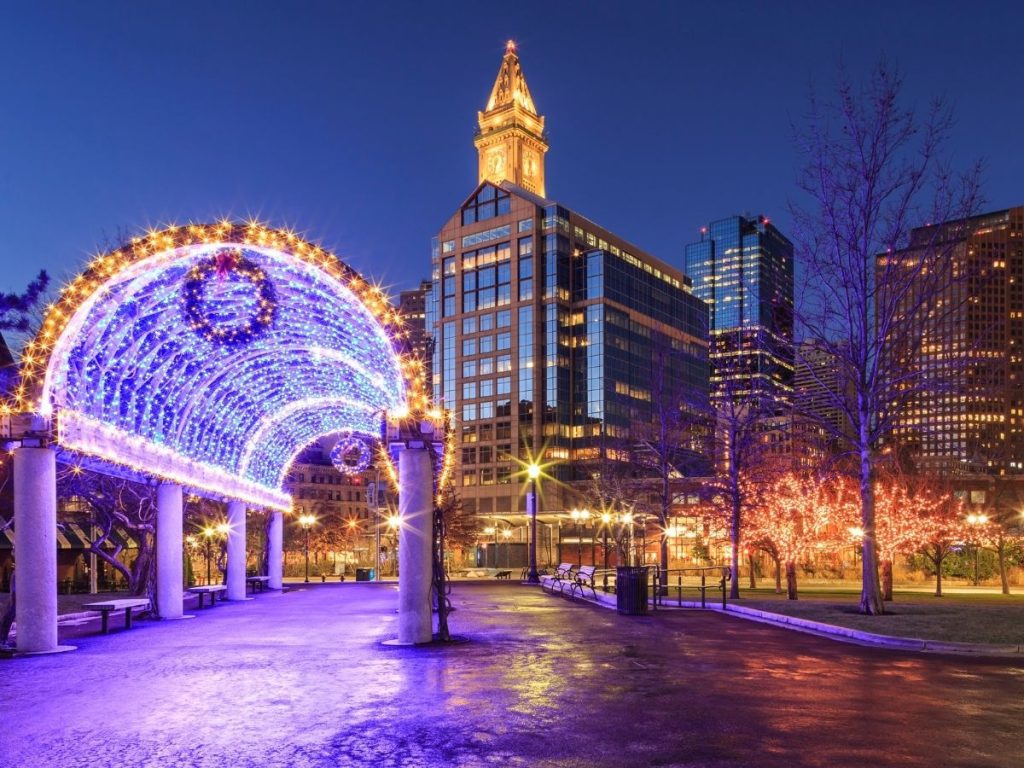 Most people associate the first Thanksgiving with New England. Of course, we now know more about the legends and myths surrounding this holiday, but Boston is still a great spot to celebrate Thanksgiving and learn some real history while you are at it.
Unfortunately, you will have just missed the prettiest of the fall foliage and Boston will be starting to settle in for winter. Luckily there are plenty of ways to warm up including the Museum of Science, Boston Children's Museum, the Boston Tea Party Ships and Museum, the Museum of Fine Art, and the New England Aquarium.
While you are there, plan some day trips from Boston including Plymouth to visit Plymouth Rock and maybe even have Thanksgiving Dinner at the Plimoth Patuxet Museums in a recreated 17th Century village. Other popular day trips include Salem and Gloucester.
Where to stay
4. Hilton Head, South Carolina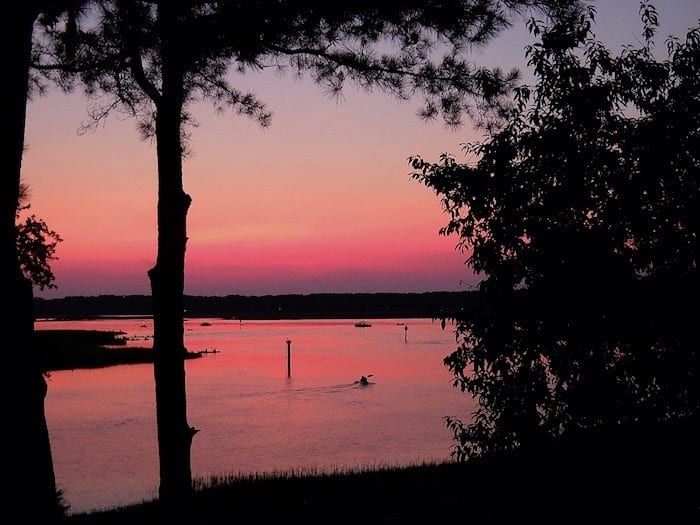 Hilton Head Island in South Carolina is a great family destination at any time of the year, but during Thanksgiving, the heat and humidity have subsided and it is the tail end of hurricane season, making the weather usually delightful.
The live oaks draped in Spanish moss give the island its lush feel. Beneath the trees, vacationers can ride along miles of bike trails, kayak through the marshes and waterways, or go horseback riding. Of course, there are beaches, golf courses — traditional and putt-putt depending on your skill, and the Pinckney Nature Preserve to fill sunny days with fun.
Restaurants on the island specialize in seafood, low-country cuisine, and barbecue. But that doesn't mean you can't find a traditional Thanksgiving meal. In fact, Hilton Head celebrates the holiday with a Thanksgiving scavenger hunt, a Turkey Trot race, and Caramel Apple Festival. And there is an annual community dinner at Hudson's Seafood House on the Docks.
Where to stay
5. St. Augustine, Florida
I know there are many claims to the First Thanksgiving, but St. Augustine, Florida has documented that the first Thanksgiving took place there on September 8, 1565, years before the Pilgrims. Spanish explorer Don Pedro Mendez de Aviles came ashore in 1565 to claim Florida for Spain and established the first St. Augustine settlement along the shores of what is now the Fountain of Youth Archeological Park.
The land was the home of the Native Timucua Indians in the village they called Seloy. One of the first things the Spanish explorers did was serve a meal of celebration and they invited the Timucua Indians to join them. The adjacent Mission Nombre de Dios, celebrates the landing with a recreation of the formal mass of Thanksgiving.
During Thanksgiving, St. Augustine also shines brightly with the glow of three million tiny white lights during St. Augustine's "Nights of Lights" celebration. There are many ways to enjoy the city at this time of year, from Old Town Trolley tours, carriage rides, harbor tours, or guided walks.
Where to stay
6. Orlando, Florida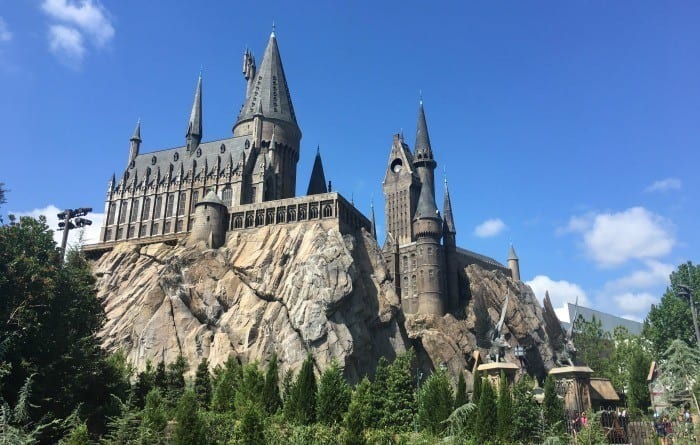 I know it seems like theme parks would be overcrowded and crazy during the Thanksgiving Weekend. However, we went to Universal Orlando at Thanksgiving a few years ago and we were surprised that it wasn't nearly as crowded as we expected, especially on the Sunday after Thanksgiving.
Even if you aren't into theme parks, there are plenty of other Orlando attractions (both indoor and outdoor) that can make for a fun vacation. Plus it is nice to visit when the weather isn't sweltering!
Where to stay
7. Chicago, Illinois
Why head to the Windy City in November? To get into the holiday mood and to explore this dynamic city without the summer crowds or (hopefully) the winter snow. Chicago really does it up big when it comes to Christmas and it all starts in November, giving plenty to do in Chicago at Christmas.
But before Christmas gets into full swing, the Windy City has one of the best Thanksgiving Day parades in the U.S. Be sure to bundle up and stake out a spot along State Street for this three-hour-long spectacle featuring massive balloons, marching bands, equestrian units, drum lines, dance troupes and local and national celebrities.
Chicago lights up for the holidays and you can see Christmas trees from around the world at the Museum of Science and Industry, go ice skating on the Maggie Daley Skating Ribbon, have lunch at the famous Walnut Room at Macy's, catch a parade, and shop at the Chicago Christmas Market.
There is so much else to see in Chicago that I would recommend grabbing a Chicago CityPASS and maximizing your time. Take in the view from the SkyDeck at the Willis Tower, watch the Beluga whales at the Shedd Aquarium, and check out the dinosaur bones at the Field Museum.
Where to stay
8. Western Montana
If you are looking for a western Thanksgiving with beautiful views under the big skies of Western Montana, The Paws Up Resort has put together a Thanksgiving Vacation Inclusive Package. The Resort at Paws Up is Montana's premier luxury ranch resort, set on 37,000 acres in the Blackfoot River Valley.
The Thanksgiving Feast for All Five Senses at The Paws Up Resort includes fireside s'mores, football games, wagon rides, and of course, the grand Thanksgiving feast. Extended families can spread out in a luxury home in the Wilderness Estates with three master suites, a loft game room, a cook's kitchen, and a natural timber fireplace.
Family activities include hayrides, horseback riding, ATV tours, laser tag, touch football, hiking, arts and crafts by the fire, and even a petting zoo. Foodies will enjoy wine tasting and the Turkey day cuisine of Executive Chef Sunny Jin and guest chef and BBQ legend Sam Huff.
9. Santa Monica, California
With sandy beaches, clean outdoor spaces, and temperatures reaching a high of 67 degrees in November, Santa Monica is an ideal family destination for a Thanksgiving break. There is an abundance of activities for families for a Thanksgiving holiday break, including the famous Santa Monica Beach and Pier.
Families with young children will enjoy exploring the Cayton Children's Museum, splashing around at the Annenberg Community Beach House or Tongva Park, or exploring the Heal the Bay Aquarium. Third Street Promenade features street musicians, dinosaur fountains, shopping, and the Downtown Santa Monica Farmers Market.
Older children will enjoy bike riding along the beachfront path and strolling through the art and architecture at the Getty Center. Nearby, thrills await at Disneyland and California Adventure, or Warner Bros. Studio.
Where to stay
10. Philadelphia, Pennsylvania
I've experienced firsthand how Philadelphia gives New York a run for its money when it comes to Philadelphia at Christmas. But did you know that Philly also has the longest-running Thanksgiving Parade in the country at nearly 100 years?
The 6abc Dunkin'Thanksgiving Day Parade begins at 20th Street and John F. Kennedy Boulevard and ends at the Philadelphia Museum of Art on the Benjamin Franklin Parkway. The parade includes massive floats, choirs, dance groups, marching bands, and more. It finishes off with the arrival of Santa to kick off the holiday season.
While in Philadelphia, you can also soak in all of the historical sites and plan a day trip to Longwood Gardens to see the lights and holiday flower displays.
Where to stay
10 International Thanksgiving Getaways
Thanksgiving week can be an excellent time to take an international vacation, especially if you are able to swing a full week off. Most of these destinations also work well for a five-day trip. This year in particular I've seen a ton of excellent flight deals to Europe from major U.S. cities.
I subscribe to Scott's Cheap Flights to get daily alerts on flight deals. Sign up for the free or premium subscription to find out about great flight deals too!
1. Amsterdam, The Netherlands
Three to five days is the perfect amount of time for exploring Amsterdam and surrounding towns. Temperatures are usually in the 40s, with a chance of rain, so dress appropriately, but you won't run into the same crowds at this time of year. Given the over-tourism that is impacting the city, visiting during the low season is much preferred, even if the weather isn't ideal.
There is plenty to do in and around Amsterdam with teens, but younger kids will also enjoy feasting on pancakes during a canal cruise and exploring the NEMO Science Museum.
Where to stay
2. Aruba
Last Thanksgiving we had a family vacation in Aruba and it was a perfectly relaxing, tropical getaway and a great way to decompress after a busy fall. With direct flights from many U.S. cities, you can be on the beach in a matter of hours to maximize your vacation time.
The hotels along the two-mile Palm Beach offer beautiful oceanfront beaches and many have water activities like wave runners, windsurfing, parasailing, and paddleboarding. You can also schedule excursions such as snorkeling or scuba diving, or explore the desert side of the island on off-road adventures.
Just avoid leaving on Saturday as you may find long lines at the airport due to the cruise ship schedules. Either way, we recommend being at the airport three hours early as you will clear the U.S. border and passport control in Aruba.
Where to stay
3. Azores
Halfway between the U.S.'s East Coast and Portugal, the archipelago of the Azorean Islands is a short direct flight from Boston. The jetstream keeps the waters around the islands temperate, even if the air temperatures are a little cooler. This adventure paradise offers scenic views and a unique version of Portuguese culture.
São Miguel is the largest island and it is easy to spend a full week there, exploring the different regions. If you are really ambitious, you can also spend a day or two on Pico (amazing wines!), São Jorge, and/or Terceira. See my tips about planning a trip to the Azores.
Where to stay
4. Bermuda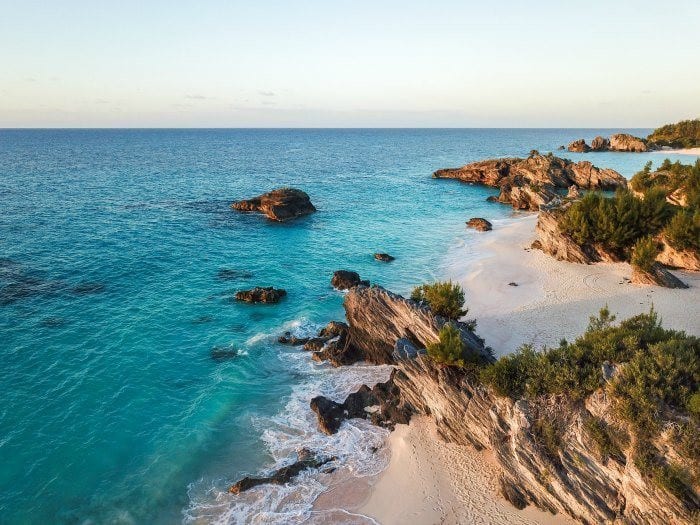 Bermuda may not offer tropical climates in November, but you can enjoy its beautiful pink sand beaches even when it isn't sunbathing weather. Plus its location off the coast of North Carolina means you can find short, direct flights from Boston, New York, Washington DC, and Atlanta.
If you stay at a beach resort, you can book excursions to see the historic parts of the island, enjoy the aquarium, visit some of the many caves, or take a guided bike tour. Even though non-residents can't rent cars, you can rent small little electric vehicles if you need to get around.
Where to stay
5. Dublin & Northern Ireland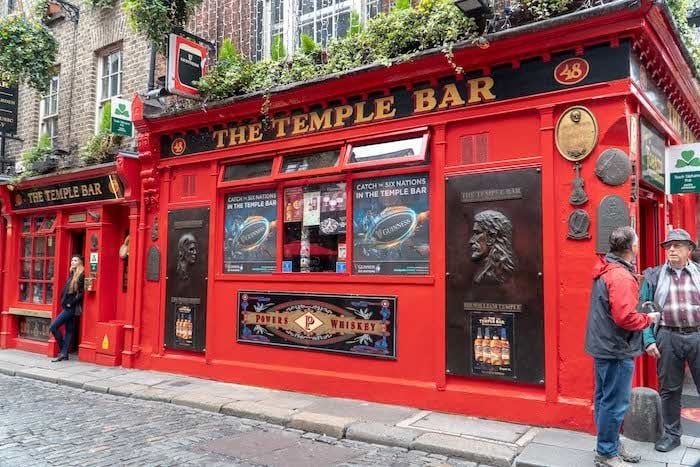 Ireland is a short hop from the U.S. east coast and you can usually find affordable flights into Dublin or Shannon. It is easy to do three days in Dublin and then add in a couple of days for a lovely castle or estate stay, such as at the Mount Juliet Estate near Waterford.
Alternatively, you could spend two days in Dublin and then cross over to Northern Ireland (especially great for Game of Thrones fans) and visit Belfast and the beautiful Causeway Coast.
Where to stay
6. London, England
Five to seven days is a perfect length of time to spend in London. From palaces to museums to all sorts of Harry Potter experiences, themed afternoon teas, and giant toy stores, there is something for everyone.
Late November is a great time to visit London because U.K. schools aren't on break and hotels will be more affordable. Also, all of London's holiday festivities are just kicking in, like Winter Wonderland in Hyde Park. You get all the advantages of London at Christmas without the crowds.
Where to stay
7. Paris, France
Paris in November is quite lively, with new art exhibits on display and theater performances in the evening. While the days are shorter and it is a little cool, the temperatures are warmer than NYC and there is plenty to do inside.
With direct flights from many U.S. cities, it is the perfect time to enjoy the City of Light when hotel room prices aren't as outrageous and the streets aren't swarmed with tourists. And if you get chilly, just pop into Angelina's for a hot chocolate and explore some of the off-the-beaten-path museums.
Where to stay
8. Reykjavik, Iceland
In November, the days are short in Iceland and the air is cold, but you have a chance to see the Northern Lights. There are still plenty of outdoor adventures to enjoy from ATV riding on black sand beaches, to super jeep tours, to glacier hikes and exploring ice caves.
If you visit Iceland in the winter, it is better to base yourself in Reykjavik and take day trips or take guided tours vs. self-driving, as conditions can be extremely unpredictable. Book a group tour with my partner Hidden Iceland and save 10 percent with code WE3TRAVEL.
Where to stay
9. Quebec City, Quebec
You don't have to cross the pond to get some European flair. Quebec City is a great city for kids because it is so walkable and charming in the Old City. It may be too early for the Ice Hotel, but there are still museums, shops, and waterfalls to explore, all while practicing your French.
Keep in mind that Quebec City can get very cold so be prepared and dress in layers! But you won't be competing with Canadians on holiday and the prices are to your advantage if you are coming from the United States.
Where to stay
10. Marrakech, Morocco
Morocco might seem far for a Thanksgiving getaway but with direct flights from New York to Casablanca in seven hours, it is closer than you think. From Casablanca, it isn't far to the cosmopolitan city of Marrakech, where you can soak in Moroccan food and culture.
If you have a week to spend, you can also fit a visit to either Fes or overnight in the desert into your Morocco itinerary. For help planning your trip, contact my partner EPIC Travel and receive a free VIP welcome gift when you mention you were referred by WE3TRAVEL.
Where to stay
PIN THIS FOR LATER