In November, I was invited by CityPASS and Choose Chicago to come and enjoy some holiday festivities in Chicago. Along the way, I was able to visit a few of the attractions that we didn't have time for during our short stay in Chicago last summer at the end of our midwest road trip. I also returned for a deeper dive into many of the Chicago CityPASS attractions.
After having used CityPASS in Boston, Seattle, San Fransisco, and other cities, I know that if you are visiting a city for the first time, or the first time in a while, purchasing a Chicago CityPASS is worth it. You probably planned to visit many of the attractions anyway, and doing so with the Chicago CityPASS will not only save you money, it also saves you time. And we all know that time is valuable when you are trying to pack a lot into a short visit to the Windy City.
If you are a family visiting Chicago, be sure to check out Travel Mama's post on visiting Chicago with kids.
How to do Chicago on a Budget
This post contains affiliate links. If you click a link and make a purchase, I may receive a small commission. My trip was hosted by Choose Chicago and CityPASS. I received complimentary accommodations, airfare, meals, and CityPASS tickets. All opinions are my own.
Chicago is not an inexpensive city and if you want to see all the main attractions, those ticket prices can really add up. Most families don't want to spend over $800 visiting attractions!
The Chicago CityPASS is currently $106 per adult and $89 for a child ages 3-11. This means a family of four with two kids under twelve will cost $390. Let's compare that to buying attraction tickets individually. Much cheaper, right? (Note: prices are subject to change. Please check the websites for current pricing.)
Keep in mind that the Chicago CityPASS allows you to visit five of these top attractions. It includes: Skydeck Chicago, Shedd Aquarium, The Field Museum, the Adler Planetarium OR Art Institute of Chicago, and the Museum of Science and Industry OR the 360 Chicago Observation Deck.
Standard Admission Prices:
Skydeck Chicago: Adults $24, Children: $16 (to compare apples-to-apples, Fast Pass admission is $49 per person)
Shedd Aquarium: Adults $39.95, Children $29.95
The Field Museum: All Access Pass Adults $38, Children $27
Adler Planetarium: All Access Pass Adults $34.95, Children $29.95 OR Art Institute of Chicago: Adults: $25, Children FREE (to compare apples-to-apples, the Fast Pass is $35 for adults and free for children)
Museum of Science and Industry, Chicago: Museum entry + 1 ticketed experience Adults $31.95 online, Children $19.95 online OR 360 Chicago Observation Deck Adults $22, Children $15 (to compare apples-to-apples, Fast Pass admission is $44 per person)
As you can see, even if you visit just three of the top regularly-priced popular attractions, you will save money using the Chicago CityPASS during your trip.
Skydeck Fast Pass = $49
Shedd Aquarium = $39.95
Field Museum All Access Pass = $34.95
Total $126.95 compared to the $106 cost of the Chicago CityPASS for adults
Plus you can then visit two more attractions, virtually for free!
Looking for more ways to save in Chicago?
You may also want to take advantage of some great meal deals throughout the city and at many of the local food halls. For example, at Latinicity, you can get $2 tacos on Taco Tuesday and all-you-can-eat Sunday brunch for $19.99 ($8.50 for kids 11 and under.) Macy's State Street also has some really cheap combo lunches in the Marketplace on the store's lower level.
Saving Time with Chicago CityPASS
In many cities that offer CityPASS, some of the attractions will offer CityPASS holders a skip the ticket line option or VIP entry. In Chicago, almost all of the CityPASS attractions offer skip-the-line or FastPass entry for CityPASS holders. At top attractions like the Skydeck Chicago or Shedd Aquarium, lines can easily take 30-45+ minutes just to get your ticket.
Instead, with Chicago CityPASS, you get right into the attraction. Not only does that let you fit more attractions into your day, but if you get there early enough, you can also enjoy the experience more without the crowds.
Maximize your Chicago CityPASS
Unlike some attraction passes, the Chicago CityPASS is valid for nine consecutive days. So you can squeeze everything in to one long weekend, or you can spread it out over a leisurely week-long visit. You don't need to buy a CityPASS for a particular date, but once you first use the CityPASS, it will be dated and the rest of the tickets will be valid for the next nine days.
Since most first-time visitors aren't spending a full week in Chicago, I'm going to show you how you can maximize your Chicago CityPASS with just three days in Chicago.
Skydeck Chicago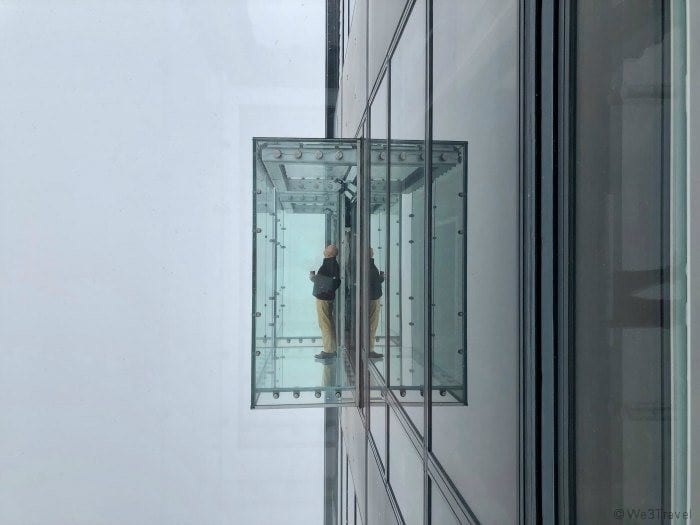 I would start off with one of the most iconic attractions (remember Ferris Bueller's Day Off?) and head straight to the Willis Tower (formerly Sears Tower), home of Skydeck Chicago. If you go when they first open, you won't have to fight the crowds to enjoy the view. Although you can always save this for a nice sunset over the city too. Whenever you go, you get to join the Fast Pass queue and skip the general admission line, which, on busy days, could save you an hour or more.
When you get off the express elevator at the 103 Floor, head straight to the western-facing side of the building and brave stepping out into a glass box 1353 feet above the street below. There are four of these glass boxes, called "The Ledge." It takes some courage to feel like there is nothing but air between you and the ground. It probably won't make you feel any better to know that it is actually only 1.5 inch glass panels fused together and reinforced with structural steel.
Typically you need to line up for your turn and you only get 60 seconds (90 seconds for larger groups) to take in the view and take all the selfies you can imagine. This is why it pays to get early, so you don't need to wait too long for your turn and, if you are lucky and it isn't crowded, maybe you can snag a little extra time out there.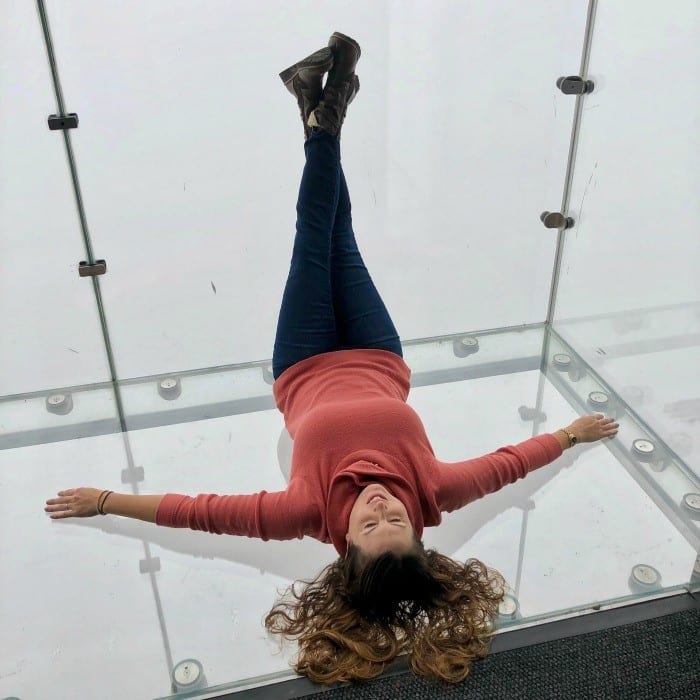 Afterwards you can still take in the view from all four sides. The observation deck is indoors and open 365 days a year. On a good day, you can see all the way to Lake Michigan in the east and out to the Chicago outskirts in the west. Just keep in mind that it will get extra crowded at sunset.
As an alternative, you can visit the 360 Chicago Observation Deck in the John Hancock building. However, if I could only choose one observation deck experience, I think the Skydeck Chicago offers a great value. First, it is a higher ticket price at the Skydeck so you could always do the 360 Chicago Observation Deck on your own separate from the CityPASS and still visit the Museum of Science and Industry. Second, The Ledge experience is free. At 360 Chicago, you need to pay extra for their "Tilt" experience, that tilts you out from the building to see the view below. Not only is Tilt not included in CityPASS, you also can't take your own pictures so you need to purchase photos if you want a souvenir.
Art Institute of Chicago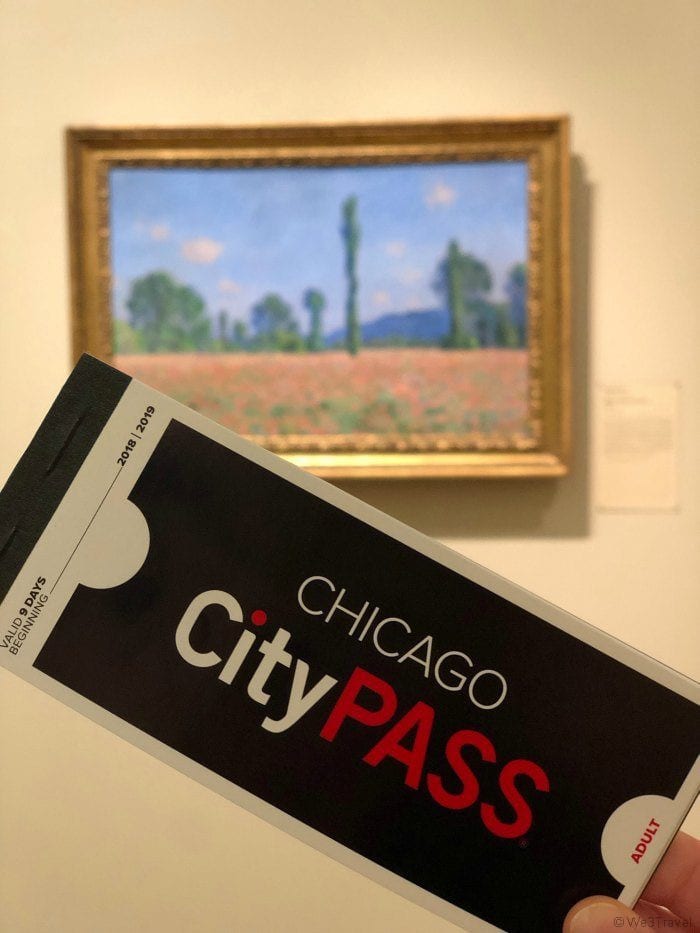 From the Skydeck Chicago, it is only a 15 minute walk over to the Art Institute of Chicago, where you can complete your memory lane of Ferris Bueller's Day Off . Remember them staring at this painting? (Georges Seurat's A Sunday on La Grande Jatte – 1884)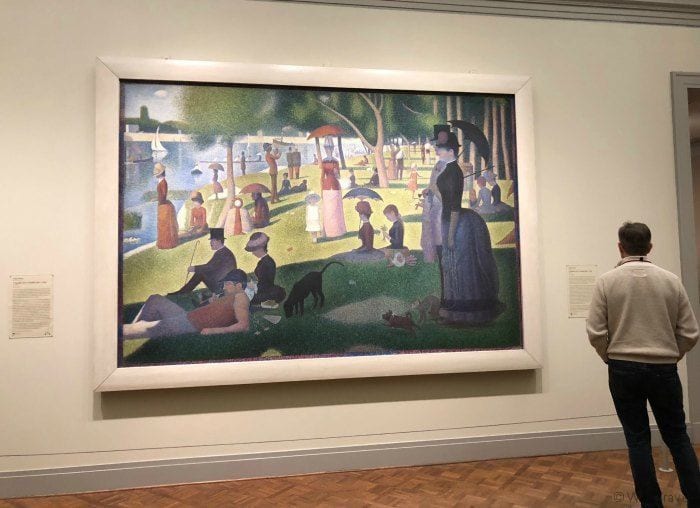 You can spend plenty of time staring at the other paintings too. The Art Institute of Chicago has the greatest collection of Impressionist paintings outside of Paris.
There is so much to see at the Art Institute that you may want to pick a few galleries that are most interesting to you. Don't miss a stop into the Modern Art gallery to see the Andy Warhol's and the gorgeous view over Millennium Park.
Many people also make it a point to see American Gothic in real life, as it is such an iconic painting.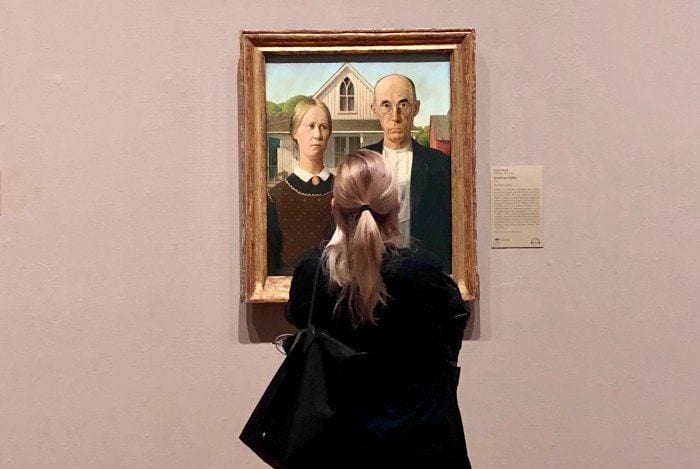 If you are visiting with kids, be sure to stop into the family room when you arrive. You can sit at one of the computers and use their mapping software to create a custom map for exploring the museum!
After a visit to the museum, it is a perfect time to explore Millennium Park and take an obligatory photo at "The Bean."
OR
Adler Planetarium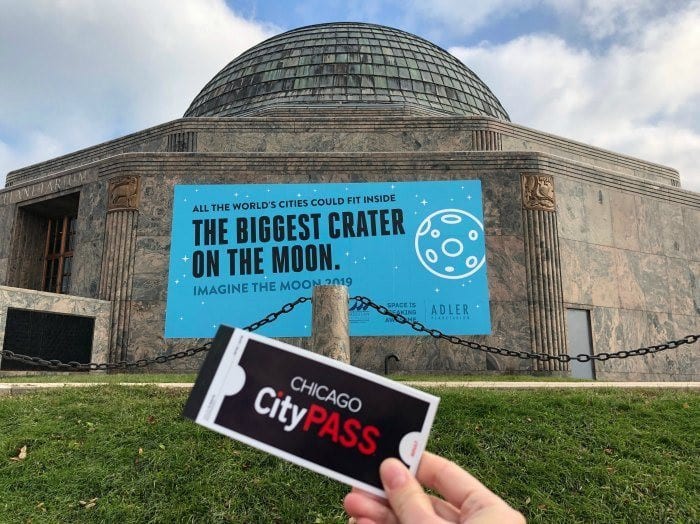 If art museums aren't your thing, you have the option to visit the Adler Planetarium, which is included in the Chicago CityPASS, instead. Located near the Aquarium and Field Museum, the Adler Planetarium offers 60,000 square feet of exhibitions and two domed theaters. We visited the Adler in the summer, since Hannah is interested in all things astronomy and space-related.
One of the more impressive exhibits has been largely donated by local hero Jim Lovell, the astronaut that Tom Hanks portrayed in the movie Apollo 13. You can see his personal notes and even the space suit he would have worn had he gotten the chance to walk on the moon. We spent about 30 minutes trying to figure out how to land the Apollo 13 on minimal systems (never quite did solve that puzzle.)
The planetarium also has a wonderful kids area for smaller future astronauts. There are opportunities to strap on packs and wander through black tunnels of a space station.
You can also learn why Pluto isn't a planet and explore the history of the telescope. On my first visit, I didn't get to see one of the theater or space shows, because they were sold out for the day. However, when I returned, I did get to see a show and it was so entertaining to hear the joyful exclamations of the kids in the audience. My tip would be to check on the ticket situation when you arrive (tickets are included in your CityPASS) and pick something right away. Be sure to read or ask about the descriptions for each of the shows because some cater to a much younger audience than others.
Shedd Aquarium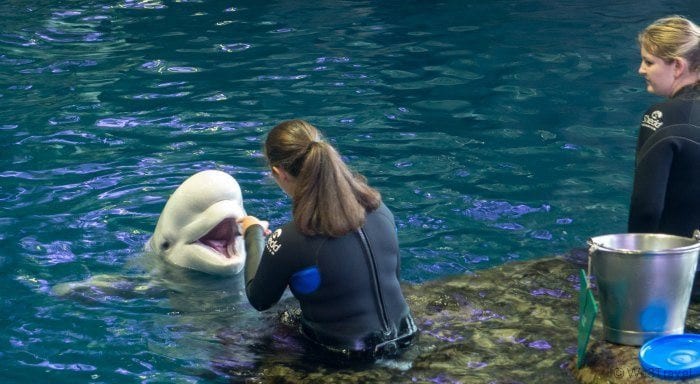 I would recommend starting your second day bright and early at the Shedd Aquarium. There is a priority entrance queue for CityPASS holders, but the aquarium can still get quite crowded and the best way to avoid the crowds is to get there early. I have been in the mid-afternoon and in the morning, so trust me when I tell you that you will have a lot more fun in the morning.
Your CityPASS includes one 4-D experience. Keep in mind that to get tickets to some of the animal presentations, you need to head downstairs and use one of the kiosks near the cafe.
My favorite part of the aquarium, the Oceanarium, is best reached downstairs anyway. Other parts of the aquarium aren't too different from aquariums you can find in other cities but the Oceanarium features dolphins and Beluga whales. I can just sit and watch both of these for hours. And if you pay attention to the feeding and trainer interactions, you can also learn a lot while you watch.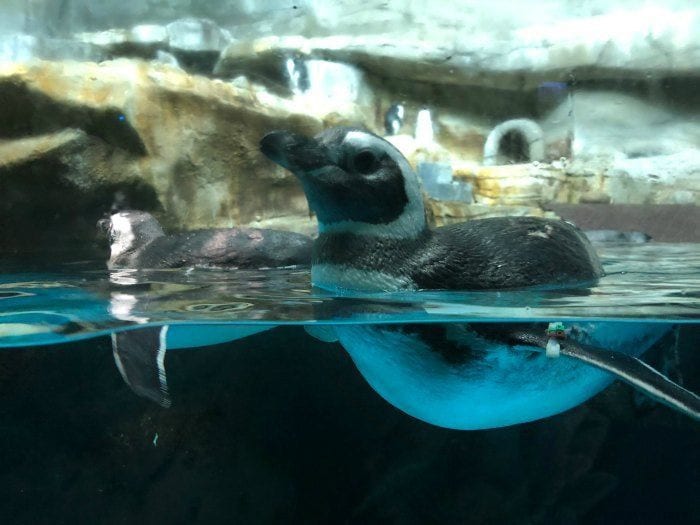 It is really important to visit the Amazon Rising before it gets too crowded. Otherwise the elevators and the corridors can make you quite claustrophobic if you have those tendencies among crowds.
When you visit with little kids, make sure to allocate plenty of time for the Polar Play Zone. The penguins are fun to watch, but there are many other hands on play areas for little kids.
The Field Museum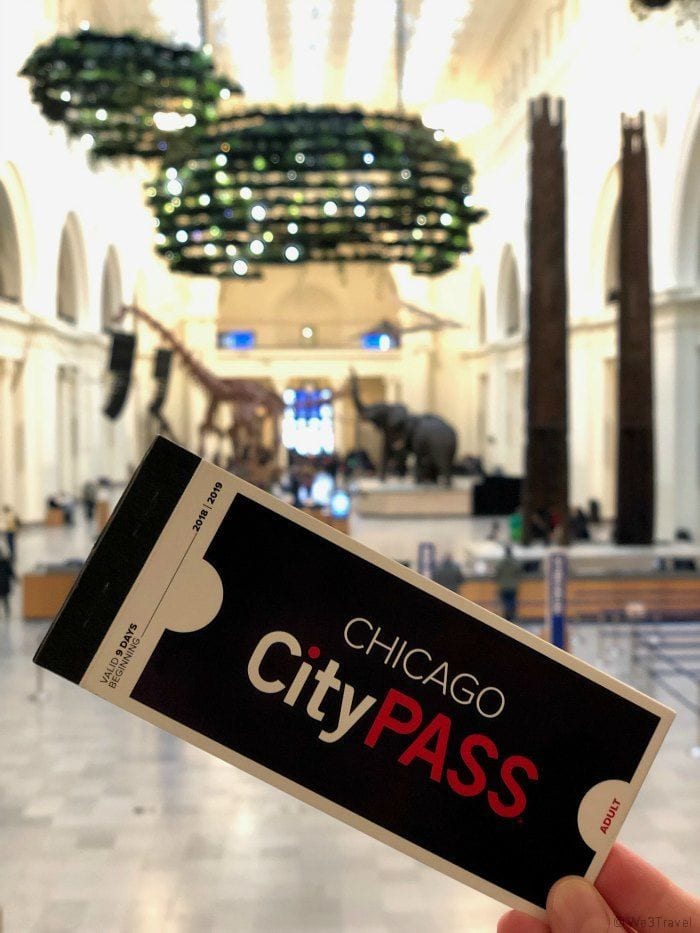 After the Shedd Aquarium, you can head across the street to The Field Museum. There is a great cafe at the Field Museum, or you can stop at one of the food trucks outside the aquarium and spend some time running around outside on a nice day.
You will need all afternoon to fully explore The Field Museum, as your CityPASS ticket includes all the ticketed exhibits (like Antarctic Dinosaurs and Mummies), as well as one 3D movie. While the special exhibits are included, they do require a ticket to manage the traffic flow.
Hannah and I explored all of these exhibits when we visited this past summer and the Antarctic Dinosaurs was definitely our favorite. I never knew that there were dinosaur fossils under all that ice. Antarctica is on our bucket list so it was really interesting to learn about early exploration to the continent and some of the more recent discoveries.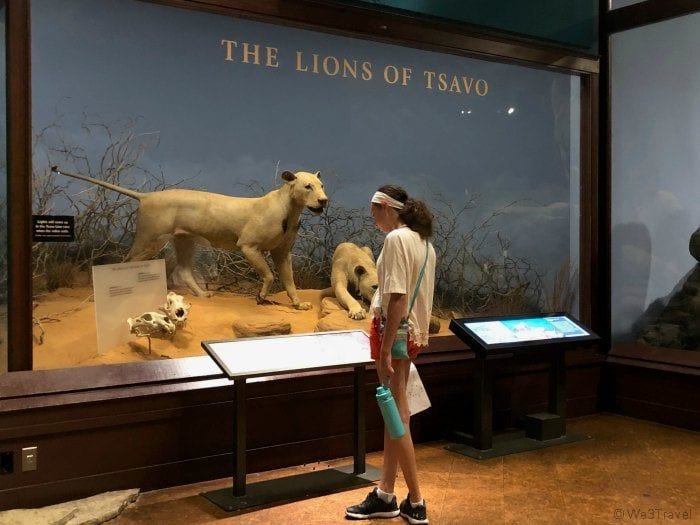 Mummies was also fascinating, as you learn about the new technology that is used to see inside the mummies but also reconstruct what they might have looked like when they were alive. It was interesting but also a little creepy in our opinion so we were ok not spending a ton of extra time in that exhibit.
We also took in a 3D movie about the discovery of the Terracotta Warriors in China, which is something Hannah had learned about years ago and always found fascinating.
Between all of these special exhibits, as well as regular exhibits on animals, gems, ancient Americas, and so much more, it is easy to spend half a day at the Field Museum.
Museum of Science and Industry, Chicago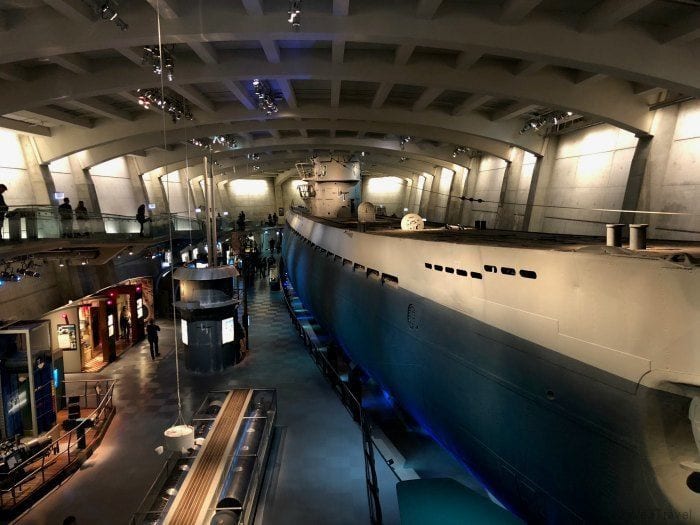 If you have a third day in Chicago, you can also squeeze in the Museum of Science and Industry, which can easily take half a day. The Museum of Science and Industry covers 14 acres and is the largest science museum in the country.
We missed this one when Hannah and I were in town, but I had plenty of time to explore during the most recent visit. There is a 40-foot indoor tornado, a real World War II German submarine, plus planes, trains, cars, and more.
It is great for kids that love interactive exhibits that make hands-on learning possible.
The Chicago CityPASS ticket includes museum entrance, one timed-entry experience (Giant Dome Theater film, Coal Mine tour, or Fab Lab ) and a Motion Simulator Ride.
If you don't want to go to the Museum of Science and Industry, you also have the option of visiting 360 Chicago Observation Deck included in your CityPASS ticket.
Purchase your Chicago CityPASS now online so you can skip the line at the very first attraction you visit!
PIN THIS FOR LATER