New England has something special to offer families for every season of the year — or at least three seasons — spring (aka mud or "stick" season) isn't always as reliable. After living in Rhode Island for over 20 years and spending my childhood vacationing in Vermont, I've been able to scope out the best family vacations in New England.
When our daughter was little, we enjoyed visiting family vacation spots in New England like Storyland in New Hampshire (one of the best theme parks for toddlers) and skiing at Sunday River. As she grew up, we enjoyed New England vacation spots like Cape Cod and the White Mountains of New Hampshire. Whether you are craving the mountain air, lake life, or coastal scenery, New England certainly has it all.
While the region is condensed enough to visit all the New England states (Connecticut, Rhode Island, Massachusetts, Vermont, New Hampshire, and Maine) on one New England road trip, it is ideal to pick one destination and settle in and enjoy a more relaxing family vacation.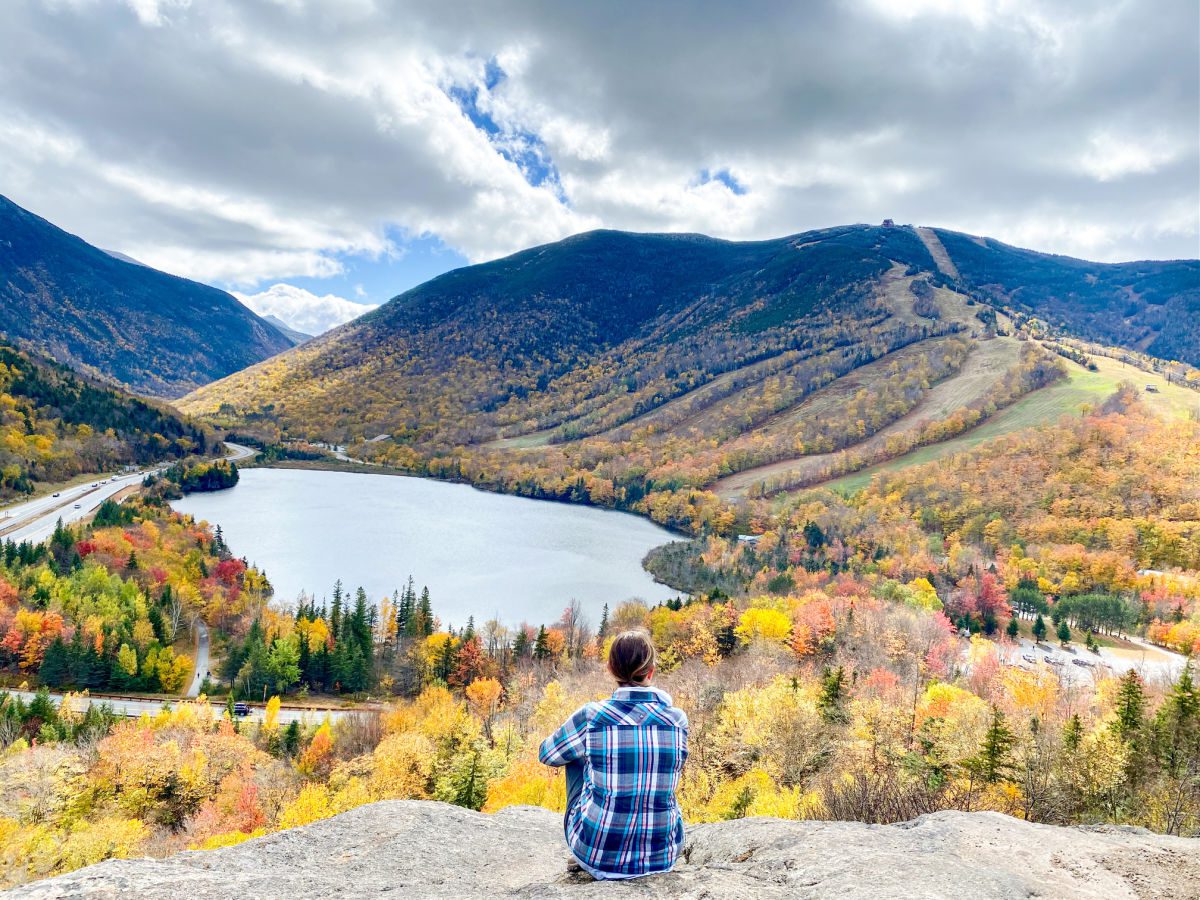 What is the Best time to Visit new England?
The best time to visit New England really depends on what you want to experience. Many choose to come for the fall foliage in late September through mid-October. If that is your desire, you really want to track the leaf peeper predictions to visit during peak season. I've put together some ideas for the best fall New England road trips, including one of my favorites along the Kancamaugus Highway in New Hampshire.
Winter in New England is really all about skiing and outdoor winter sports like snowmobiling, Nordic skiing, ice skating, ice fishing, and hunting. Northern New Hampshire and Maine both offer extensive ATV trails that transform into snowmobile trails in the winter.
Personally, I love New England in the summer. It is a season that really offers something for everyone. You have the Vineyard Vines vibe of Martha's Vineyard, Nantucket, or Newport. The classic rocky coast of Maine, the lake regions of Maine and New Hampshire, the small towns and mountain resorts of Vermont, and the historic coastal towns in Southern New England.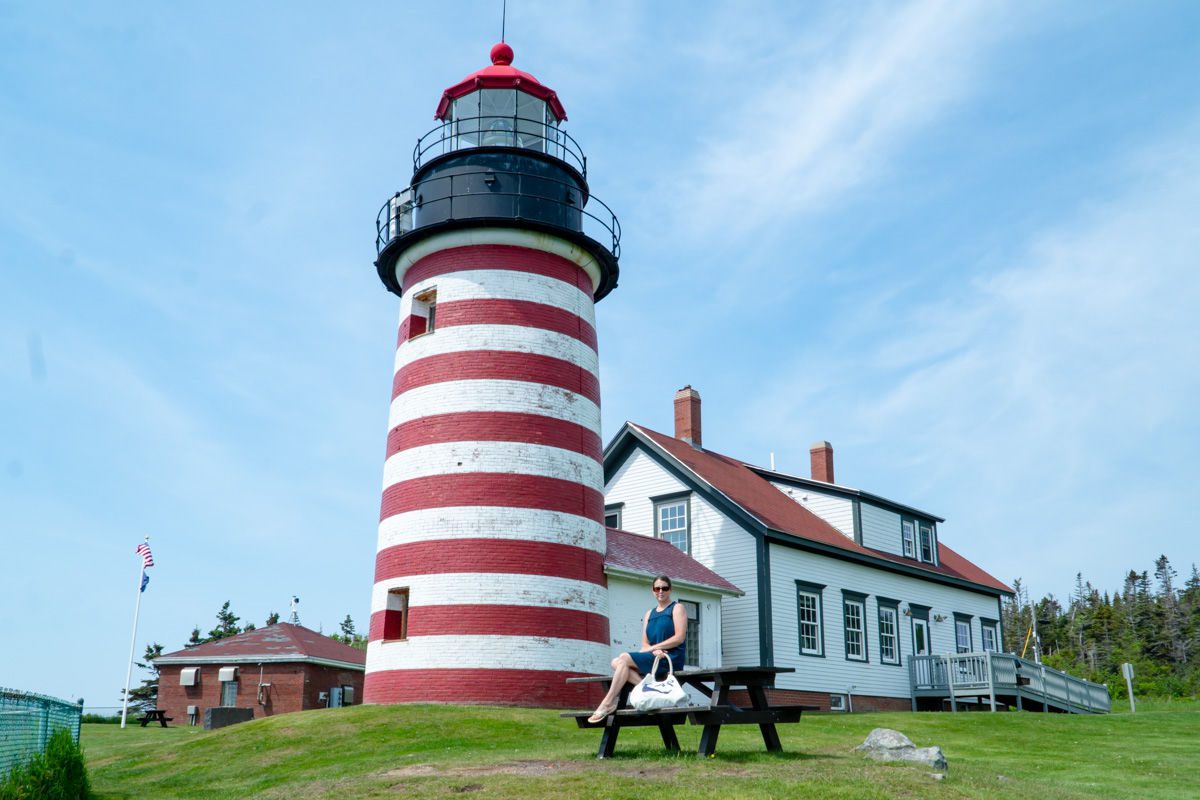 Getting to New England
If you are visiting New England from the Northeast or Midatlantic states, you can make an easy New York to Boston or New York to Maine road trip. However, if you are flying into New England from another region, you will find the most options if you are flying into Boston (BOS). However, you can also look at Providence, RI (PVD), Hartford, CT (BDL), Manchester NH (MHT), Portland, ME (PWM), Bangor, ME (BGR), or Burlington, VT (BTV).
Unless you are planning to only visit Boston, you will definitely want a car to explore the area. So much of enjoying New England is seeking out charming small towns, poking in and out of the coastal crevices, and finding off-the-beaten-path mountain hikes. While there are some interstates, you will be better off taking the scenic route along state and U.S. highways or backroads. Just don't be surprised if you encounter gravel roads as you venture into the northern reaches of New England.
Best Family Vacations in New England
1. Manchester, Vermont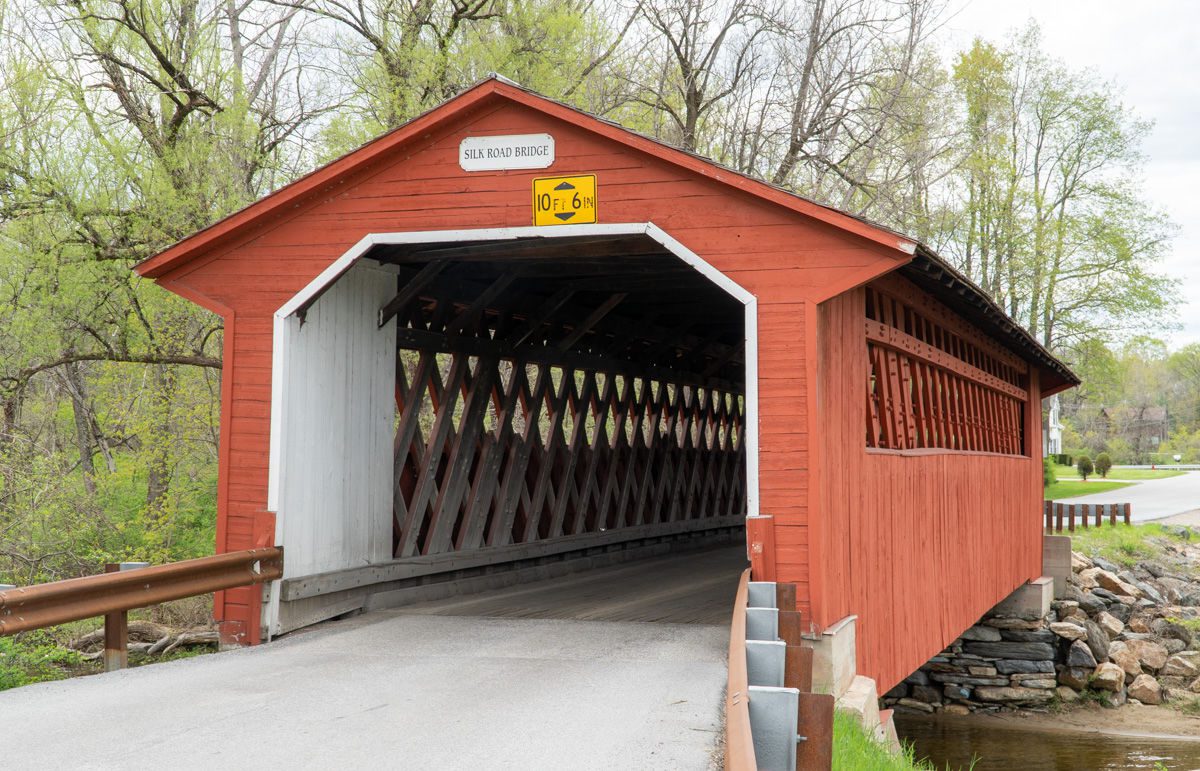 Manchester, Vermont is one of my favorite towns in New England, and not just because of the awesome Northshire Books bookstore. There are so many things to do in and around Manchester that it makes for a great home base for exploring Southern Vermont, from the historic Bennington to the south to the artsy Brattleboro to the east.
You will find covered bridges, country stores, maple sugar shacks, creameries, chocolatiers, designer outlets, farm-to-table restaurants, and everything that makes Vermont so special. Nearby you can soak up some history at Hildene, once the home of Robert Lincoln, the only surviving child of Abraham and Mary Todd Lincoln. While history may sound "boring" to youngsters, fans of Thomas the Tank will enjoy climbing on the Pullman train cars on the property and walking through the gardens.
Speaking of walks, there are plenty of hikes to enjoy, including a scenic one to Lye Brook Falls or Flatlanders Trails around Equinox Pond. If you would rather drive than walk, take a scenic drive in the summer on Mount Equinox Skyline Drive, the longest privately owned, paved toll road in the United States. It ascends 3,248 feet over 5.2 miles to the top of Mount Equinox, with several vistas and picnic areas along the way.
Manchester is also home to Orvis and you can sign up for lessons at the Orvis Fly-Fishing School, where you can learn casting, how to tie knots, proper fly selection, and how to play, land, and safely release fish. One of my favorite things to do near Manchester is to whip down the mountain on Bromley's Alpine slide. Bromley's Mountain Adventure Park, which is open from Memorial Day weekend through early October, has a triple track Alpine Slide, Giant Swing, waterslide, scenic chairlift ride, Zip Rider zip line, and an Aerial Adventure Park for the thrill-seekers.
Recommended hotel: The Equinox Resort
2. Lake Champlain, Vermont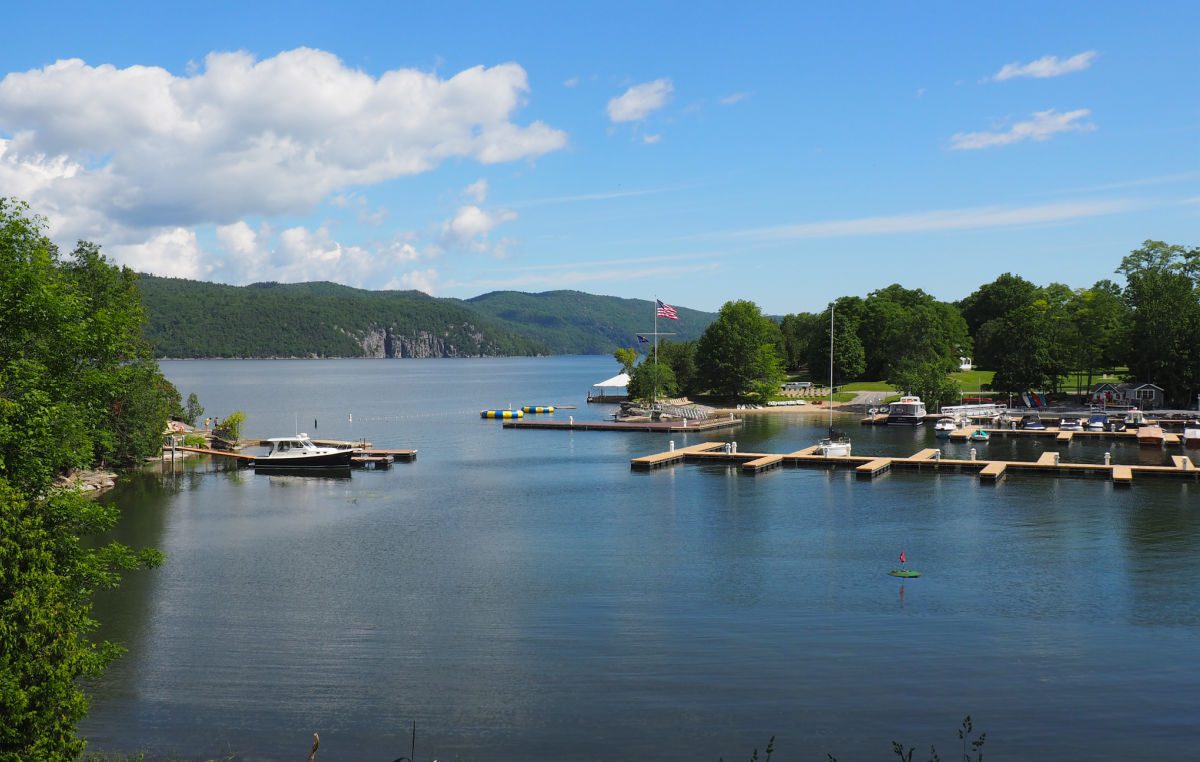 Basin Harbor Resort in Vergennes, Vermont is located on the banks of Lake Champlain and offers a perfect family vacation destination. This lakefront resort has welcomed families for generations and is the kind of place where families gather, year after year. You can read my full Basin Harbor review, but this resort really caters to families with kids-only activities and a wonderful environment for a multi-generational family vacation.
Families can rent one of 74 one, two, and three-bedroom cottages or choose from one of the 45 guest rooms. With lawn games, lakefront activities including complimentary pedal boats and rental kayaks, paddleboards and canoes, and kids programming, there is no need to leave the resort. However, there is plenty to do nearby for families.
Shelburne Museum is the largest art and history museum in Northern New England. The 45-acre campus is comprised of 39 buildings, 25 of which are historic, including the Shaker design Round Barn, a General Store, a carousel, and the 220-foot sidewheel steamboat Ticonderoga. Visitors also enjoy strolling the beautifully landscaped grounds with 22 gardens.
The Echo Leahy Center on the Burlington waterfront is another nature and science museum that families will love exploring. The Vermont Teddy Bear Company is also only 30 minutes away, as well as many breweries and farms to visit.
Recommended hotel: Basin Harbor
3. Stowe, Vermont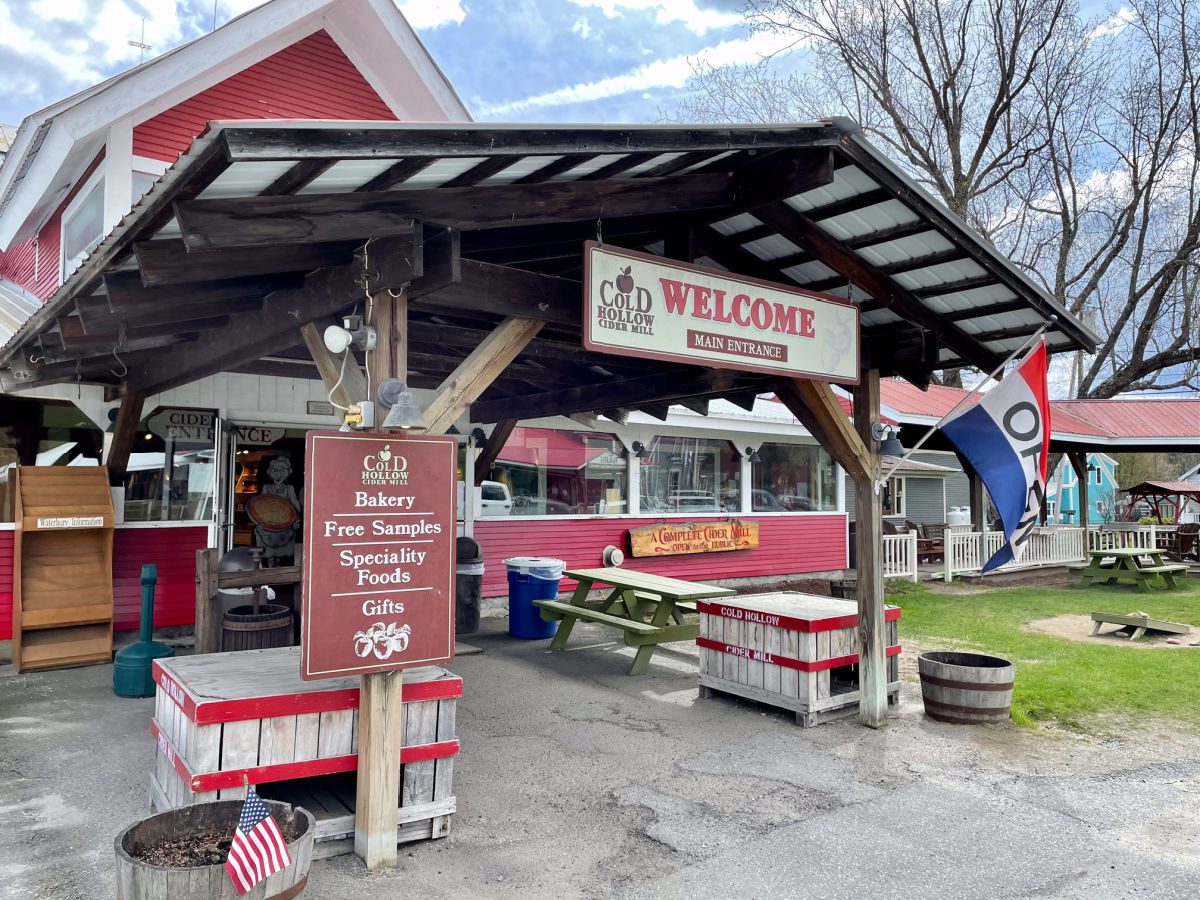 Stowe is a popular vacation spot in the winter with skiing (both downhill and Nordic), snowmobiling, and other winter sports at both Stowe and nearby ultra-family-friendly Smugglers' Notch. However, summer can be a wonderful time to visit Stowe as ski mountains transform into family-friendly outdoor adventure resorts. There are plenty of attractions in and around Stowe, like the Cold Hollow Cider Mill (amazing cider donuts along with hard and regular cider), Cabot Cheese shop, and it isn't too far to the Ben & Jerry's Ice Cream Factory.
Of course, so much of what you want to do in Stowe in the summer is enjoy the outdoors — from the outdoor activities at the mountain resorts to nearby waterfall hikes, mountain biking, and even llama trekking. The cute ski town of Stowe offers a great variety in terms of restaurants, shops, and nearby craft breweries (I highly recommend the food at The Bench in Stowe.)
For more Vermont ideas, be sure to check out my Vermont road trip suggestions.
Recommended hotel: Stoweflake Mountain Resort and Spa
4. Lake Winnipesaukee, New Hampshire
Lake Winnipesaukee, and the entire lakes region in New Hampshire, is a popular family vacation spot in the summer. Remember the 1991 comedy with Bill Murray, What About Bob? Yup, that was Lake Winnipesaukee. The main vibe of the New Hampshire lakes is laid back, a perfect spot for extended family or groups to rent a vacation home on the lake and spend days swimming, boating, and fishing. Finish off the day with sundowners while you watch the sunset.
Of course, nearby there are cute towns like Meredith and Wolfeboro. You can go to Weirs Beach, take a scenic boat cruise, paddleboard, kayak, water ski, ride the scenic railroad, hit the arcade, or even try ziplining at nearby Gunstock Mountain Resort. If you are ambitious, hike up Mount Major or take the grandparents to the historic mansion at Castle in the Clouds. You days will go by quickly on this New England family vacation.
Recommended hotel: this is a great spot to try a vacation rental on vrbo
5. North Conway, New Hampshire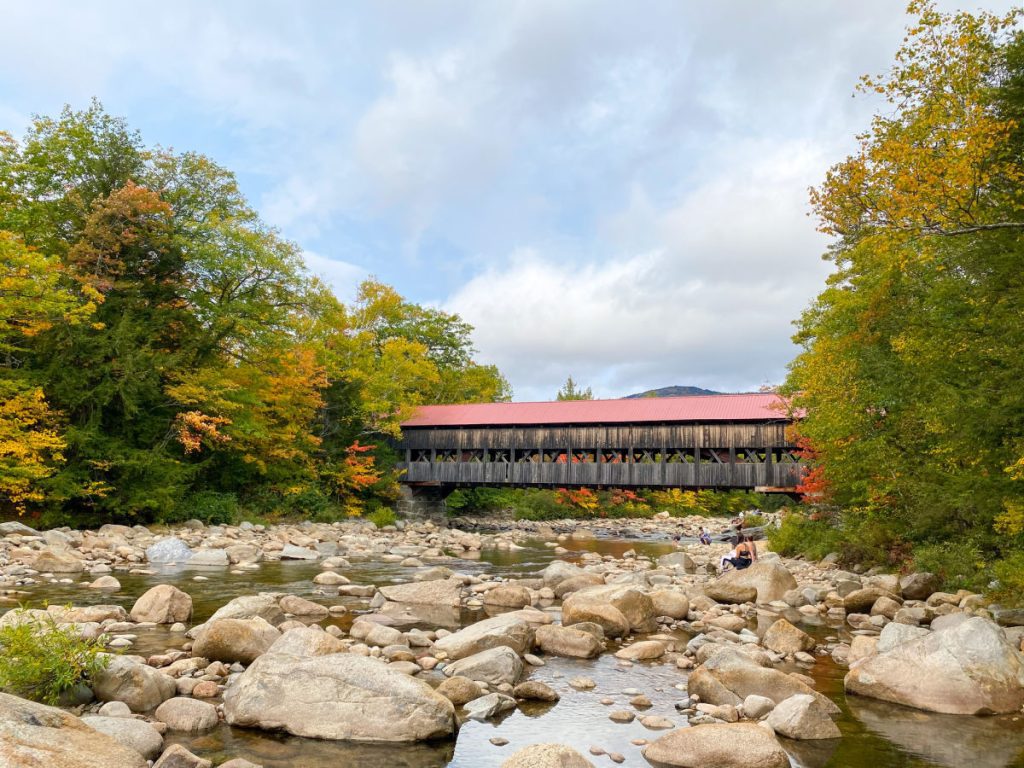 If you want to be active on your family vacation, North Conway, New Hampshire is a perfect home base for exploring and adventure. There are endless hikes in the White Mountains of New Hampshire and all sorts of adventure including ziplining, rock climbing, mountain roller coasters, alpine slides, tree top adventure parks, scenic drives, and train rides. This area is particularly gorgeous in the autumn.
You will also find outlet shopping, including a large L.L. Bean Outlet, great restaurants, quaint inns, and family-friendly hotels. You can even try glamping at nearby Huttopia Resort. Some of our favorite outings include splashing in the waterfalls at Diana's Baths, driving the Kancamaugus Highway or the Mt. Washington Toll Road (although that one can be a bit harrowing at points), climbing through caves at Lost River Gorge, enjoying mountain resort activities at Attitash Mountain or Cranmore, and hiking along the waterfalls at The Flume Gorge.
Recommended hotel: Red Jacket Mountain Resort (temporarily closed due to a fire but set to reopen summer 2022), Residence Inn, Huttopia
6. Maine Beaches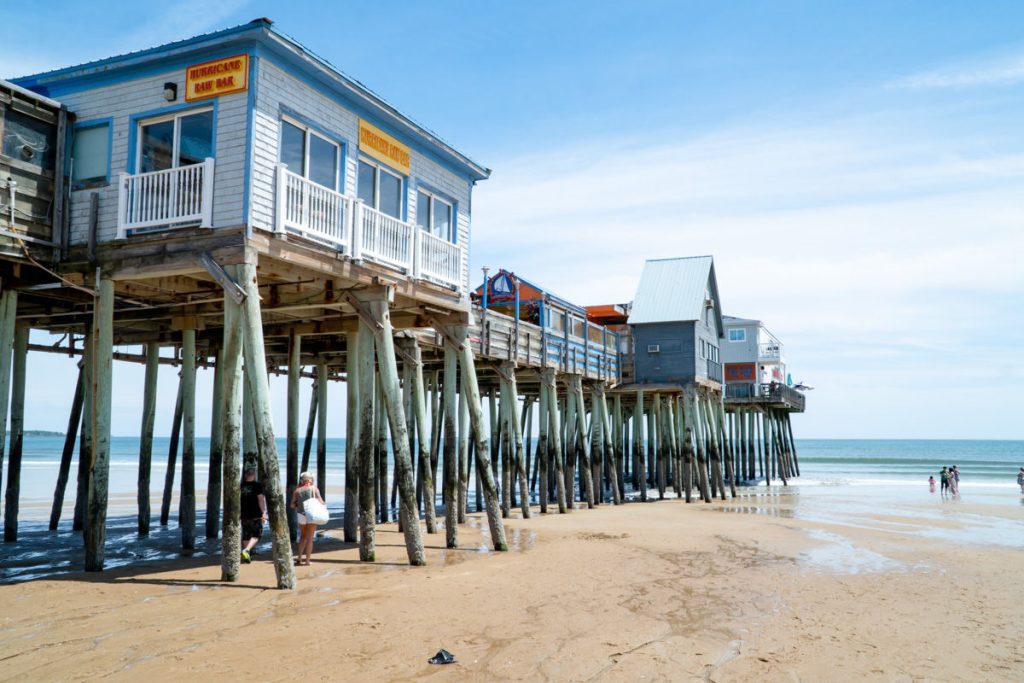 If you count all the inlets and bays, Maine has over 3,000 miles of coastline to explore. While much of this coastline is rocky, the Maine Beaches in southern Maine, just a short drive from Boston, offer up wide stretches of soft sand that are perfect for a family vacation. Kittery is famous for its outlet shopping (and Bob's Clam Hut), Cape Neddick is home to one of the most famous lighthouses on the coast at Nubble Light, Ogunquit offers both beaches and the charming Peggy's Cove.
Old Orchard Beach offers seven miles of ocean front with beautiful beaches. This seaside resort town is popular with families with young kids, with all kinds of attractions and rides on the Pier and just off the beach. The Funtown Splashtown Amusement Park is also nearby, along with York's Wild Kingdom and the Aquaboggan Water Park.
However, one of my favorite towns in the Maine Beach is Kennebunkport. There are beautiful beaches with calm waters like Goose Rocks Beach, a cute downtown with great restaurants and shops, and a wide selection of places to stay from upscale bed and breakfasts to family-friendly resorts.
Recommended hotel: Nonamtum Resort
7. Millinocket or Moosehead Lake, Maine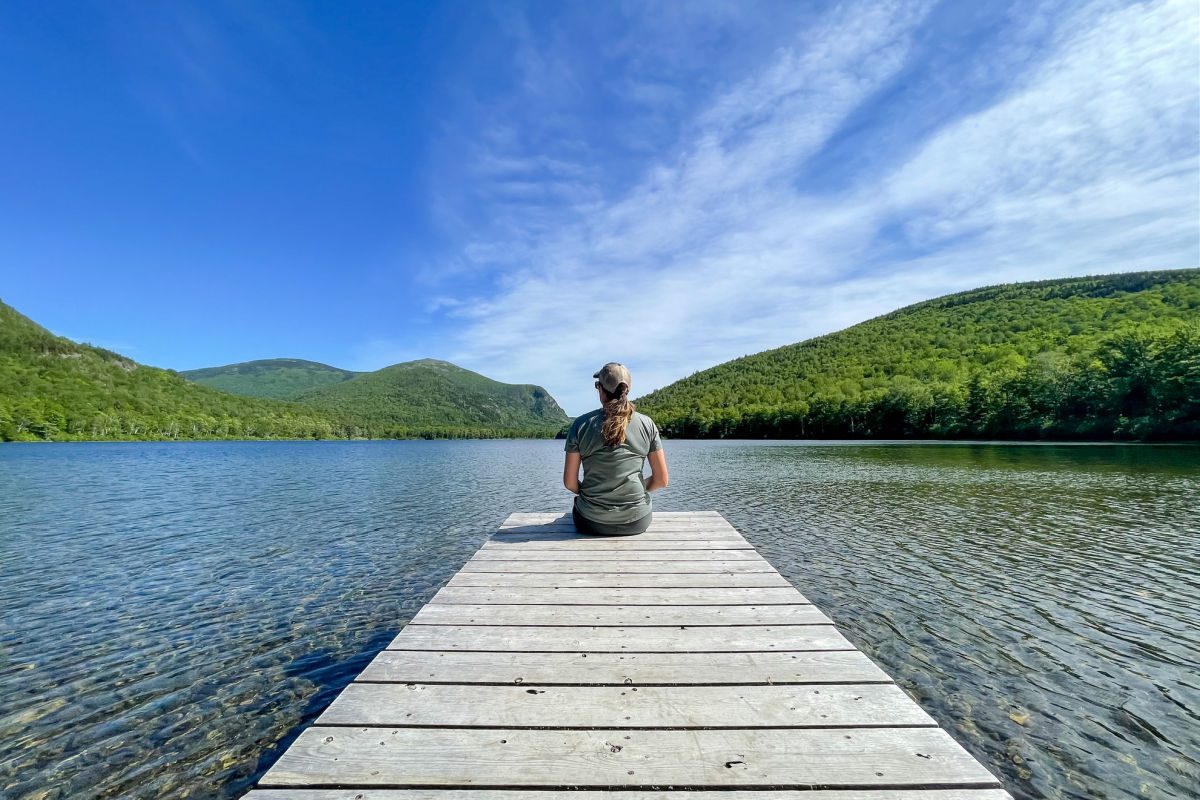 If you really want to get away from the hustle and bustle to a quieter style of lake life, I'd recommend heading up to the Maine Highlands. Moosehead Lake is the largest body of water in Maine, measuring 40 miles in length. This outdoor adventureland offers so many things to do, including fishing, boating, hiking, snowmobiling, ATVing, scenic boat rides, waterfalls, and wildlife viewing. One of my favorite things to do is take an early morning wildlife safari to look for moose!
There are cabins to rent near the lake and surrounding ponds, but for a more unique experience, book at stay at one of the Appalachian Mountain Club lodges in the 100-mile wilderness. This experience with rustic cabins and community dining at the lodge is a great way to meet other families and allow the kids to disconnect (there is no WiFi) and enjoy nature.
If you prefer adventure with more comforts and amenities, I'd recommend a stay at the New England Outdoor Center. With a mix of cabins, premium cabins, and luxury lodges, this resort also offers a restaurant and organized activities such as kayaks, paddleboards, and even wildlife boat safaris (and yes, we saw moose when on one, along with beavers and all kinds of other wildlife.)
Recommended hotels: Lodge at Moosehead Lake, New England Outdoor Center
8. Midcoast Maine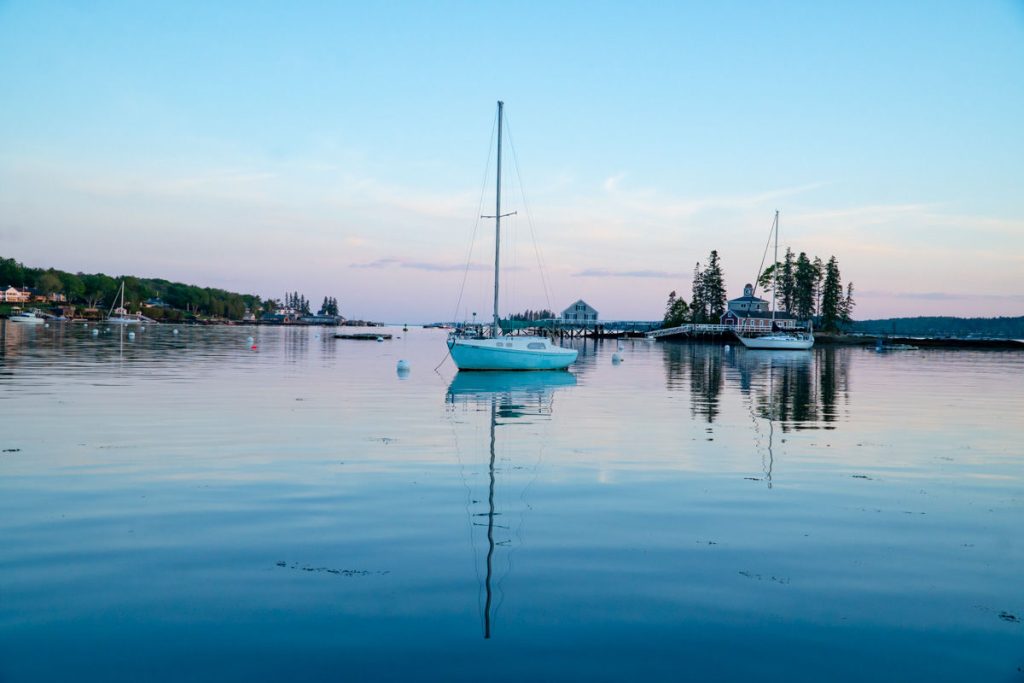 I'm tempted to say the midcoast is the best coast when it comes to the Maine coast. It doesn't have as many long sandy beaches, but it also isn't quite as touristy and has an authentic Maine feel, even for us Flatlanders. There are so many picturesque coves to weave in and out of, with small harbors packed with lobster boats and colorful buoys. The whole area feels like it could be on a postcard.
If you are staying for a week, many like to settle into Vacationland around Harpswell or Orr's Island. For a long weekend, the towns of Boothbay Harbor, Rockland, and Camden all offer small town charm and a mix of water and land activities. Boothbay is my favorite for families with younger kids, as you can enjoy puffin and whale watching cruises with Cap'n Fish Cruises.
Another fun way to explore this section of Maine is on a Maine Windjammer Cruise. Stay tuned for more info as I'll be taking a four-day cruise on the Schooner Heritage this summer!
Recommended hotel: Tugboat Inn
9. Bar Harbor, Maine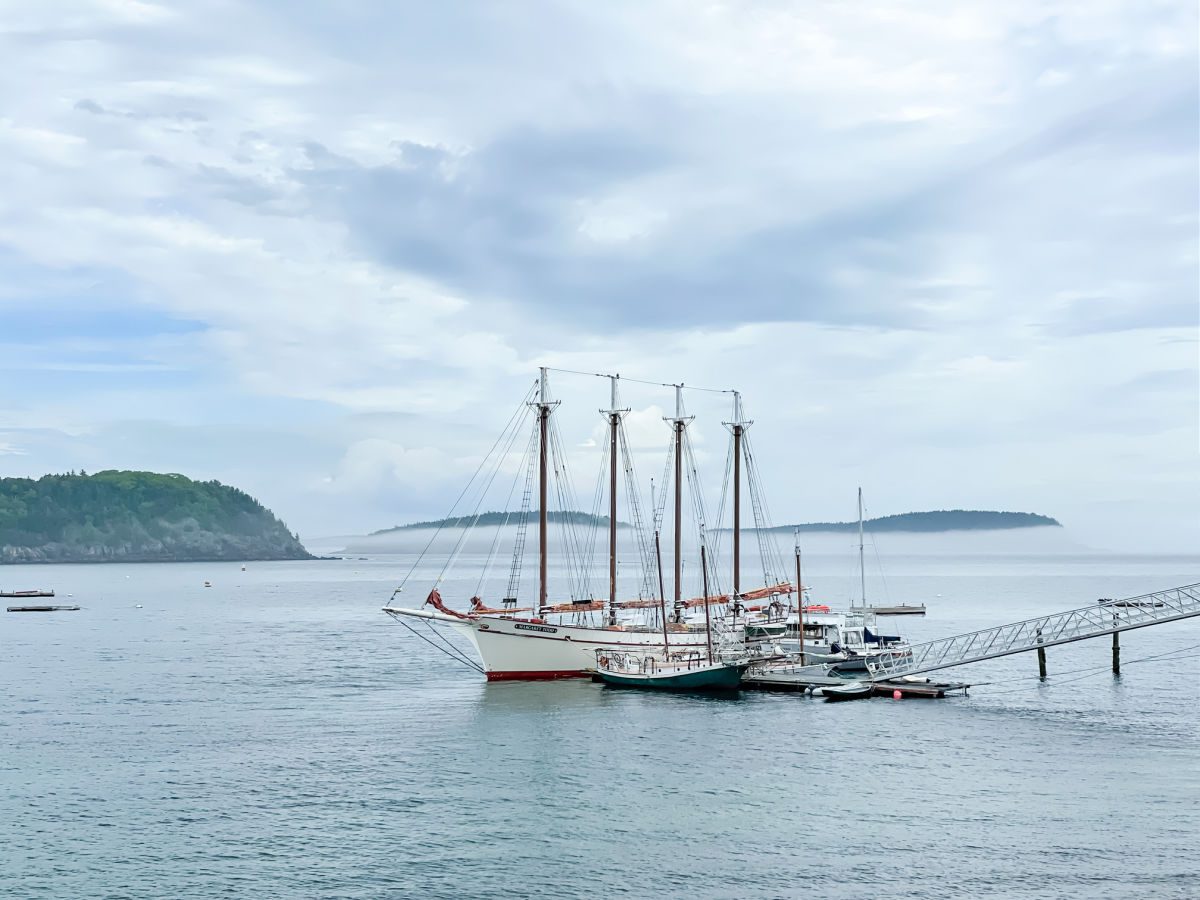 If you want to check off a National Park from your National Park Passport, head up to Bar Harbor, just outside of Acadia National Park. This town can get crowded in the summer, so plan ahead and be sure to book reservations in advance if you want to drive up Cadillac Mountain.
Popular trails can get quite busy, especially on the weekends, but there is so much to explore in Acadia from biking the carriage roads, to taking the mail boat to some of the islands, to exploring the rocky coast. To beat the crowds, head to the Schoodic Peninsula section of the park. You can also see my post for things to do near Acadia National Park and plan an off-the-beaten-path Maine road trip.
There are plenty of places to stay, but a unique experience for families is a stay at the Terramor Outdoor Resort. They have some of the best glamping tents I've experienced, along with an excellent lodge and on-site amenities including a pool, community grills, star gazing sessions, and more.
Recommended hotel: Terramor Outdoor Resort
10. Boston, Massachusetts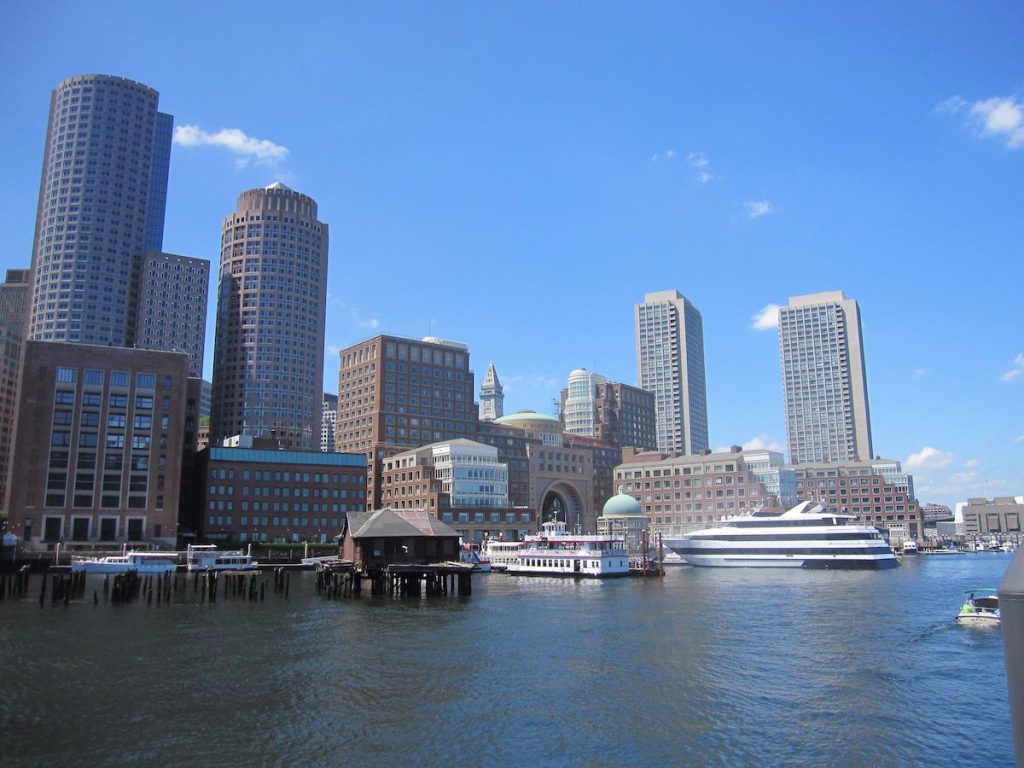 If you haven't yet taken the kids to Boston, then this is a must-do family vacation destination. It is a perfect spot to go after studying U.S. history. Your first stop should be the Boston Tea Party Ships and Museum, followed by a guided walk along the Freedom Trail.
Of course, there is plenty of opportunity for fun too — from the Boston Childrens' Museum, the Boston Museum of Science, the New England Aquarium, whale watching tours, duck boat tours, and behind-the-scenes tours at Fenway Park, home to the Boston Red Sox.
Art lovers can enjoy an afternoon at the Museum of Fine Arts, the Institute of Contemporary Art, or the Isabella Stewart Gardner Museum. Enjoy the street performers around Fanueil Hall and the food trucks along the Rose Kennedy Greenway. Board a swan boat in the Boston Public Gardens and take a picture with the Make Way for Ducklings statues. Finish up with great Italian food and cannolis from Mike's Pastry in the North End.
Boston can be pricey so be sure to refer to my guide for Boston on a budget. I also have suggestions for day trips from Boston, including Gloucester and Plymouth.
Recommended hotel: Residence Inn Boston Harbor, Boston Harbor Hotel
11. Cape Cod, Massachusetts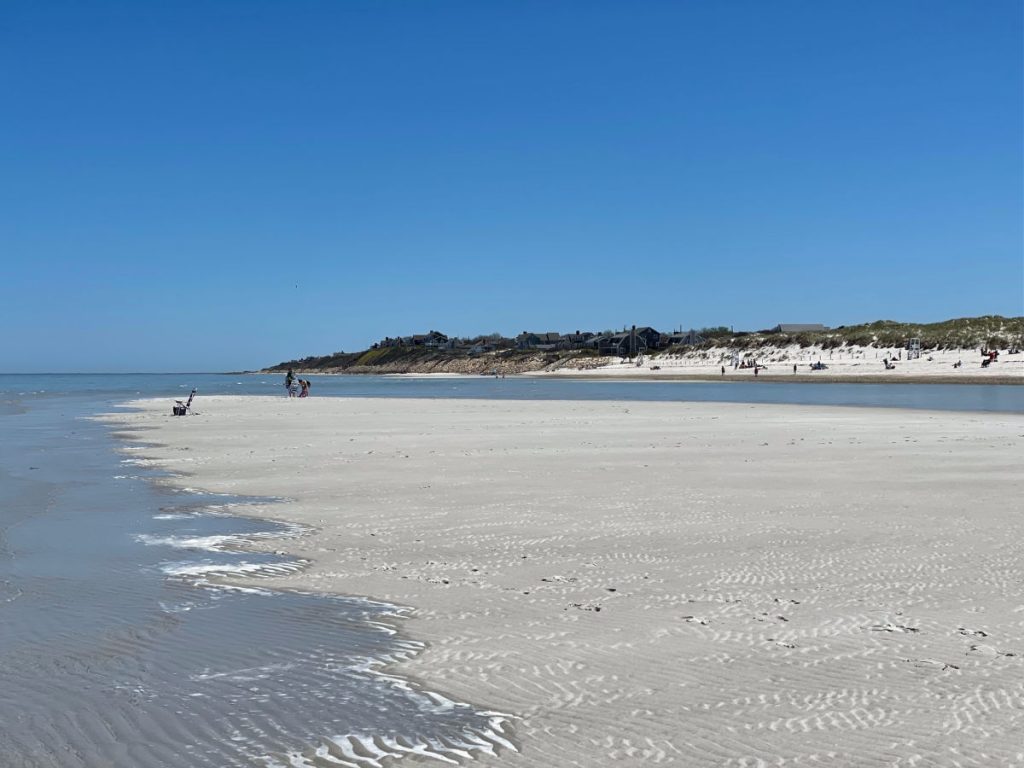 Is a relaxing beach vacation what you are after? Then Cape Cod is the place to go in the summer (or in the off season.) There are so many beautiful beaches, lighthouses, and cute towns to enjoy. While I've stayed in Hyannis, Chatham, Provincetown, and Eastham, I prefer the Cape Cod bay-side beach to the Atlantic Beaches. Partially because of the regular appearance of great white sharks in the ocean, especially off the coast of Chatham. On the bay side, you can walk out for what feels like miles during low tide and enjoy tidepooling and wide beaches, then slowly watch those beaches shrink as the tide comes in.
I particularly love the area around Brewster and Dennis, especially Mayflower Beach and Chapin Memorial Beach. I'm also a fan of sunsets on Skaket Beach and the beaches at Nauset Beach and Coast Guard Beach. For a quieter stay, book a vacation rental in Wellfleet or Eastham. For a lively scene, take a weekend in Provincetown.
For something different, try glamping in an Airstream at AutoCamp Cape Cod. Located between Falmouth and Woods Hole, right off the Shining Sea Bikeway, this is an easily accessible location for exploring the Upper Cape.
Recommended hotel: Cape Codder Resort, Ocean's Edge Resort, Wequassettt Resort
12. Martha's Vineyard & Nantucket, Massachusetts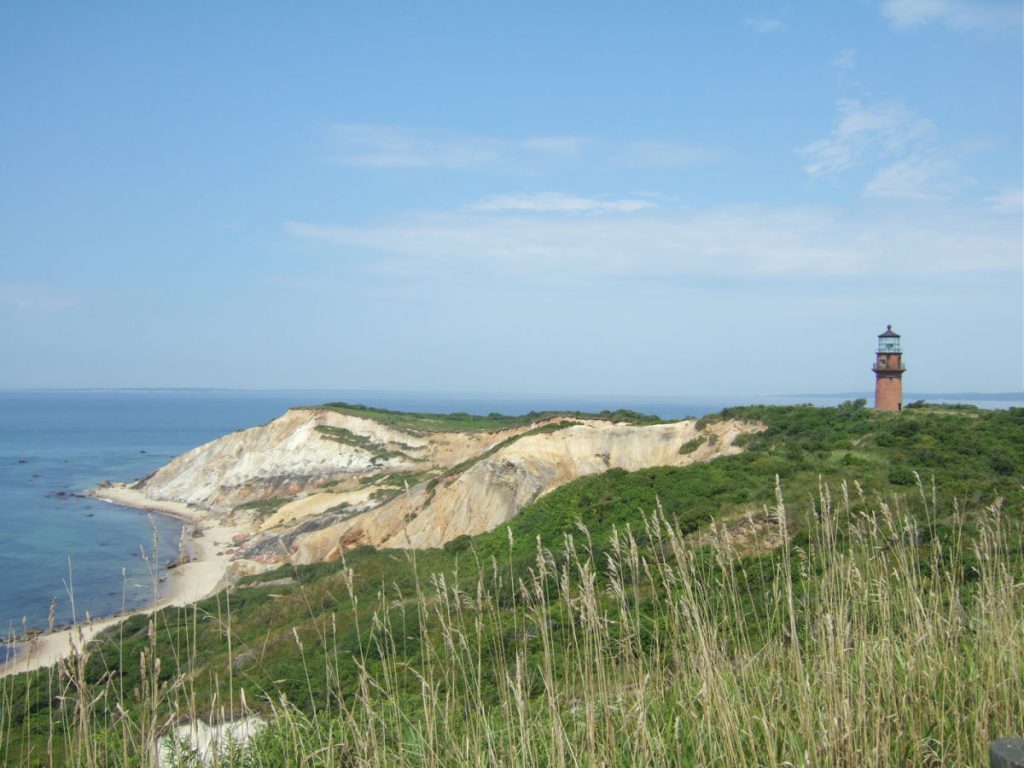 The islands of Martha's Vineyard and Nantucket off the coast of Cape Cod make great day trips or weekend getaways, but both islands offer enough to warrant its own trip. Martha's Vineyard, the largest of the two islands, can get quite busy around the main tourist towns of Oak Bluffs, Vineyard Haven, and the upscale Edgartown. But there are also places to get away from the crowds, including the Aquinnah Cliffs and sunsets at Menemsha Beach.
Kids love grabbing for the brass ring on the Flying Horses Carousel, visiting lighthouses, biking into town, and jumping from the Jaw's Bridge. Of course a Martha's Vineyard vacation also included plenty of beach days, ice cream, and fresh seafood.
Nantucket is smaller and easier to explore by bike. You will enjoy days playing on the soft sand beaches, filling up on lobster rolls and ice cream, and planning activites like a visit to the Whaling Museum, trips to see to lighthouses, or a tour of Cisco Brewers.
Recommended hotels: Winnetu Oceanside Resort, Harbor View Hotel, White Elephant, The Wauwinet
13. Berkshires, Massachusetts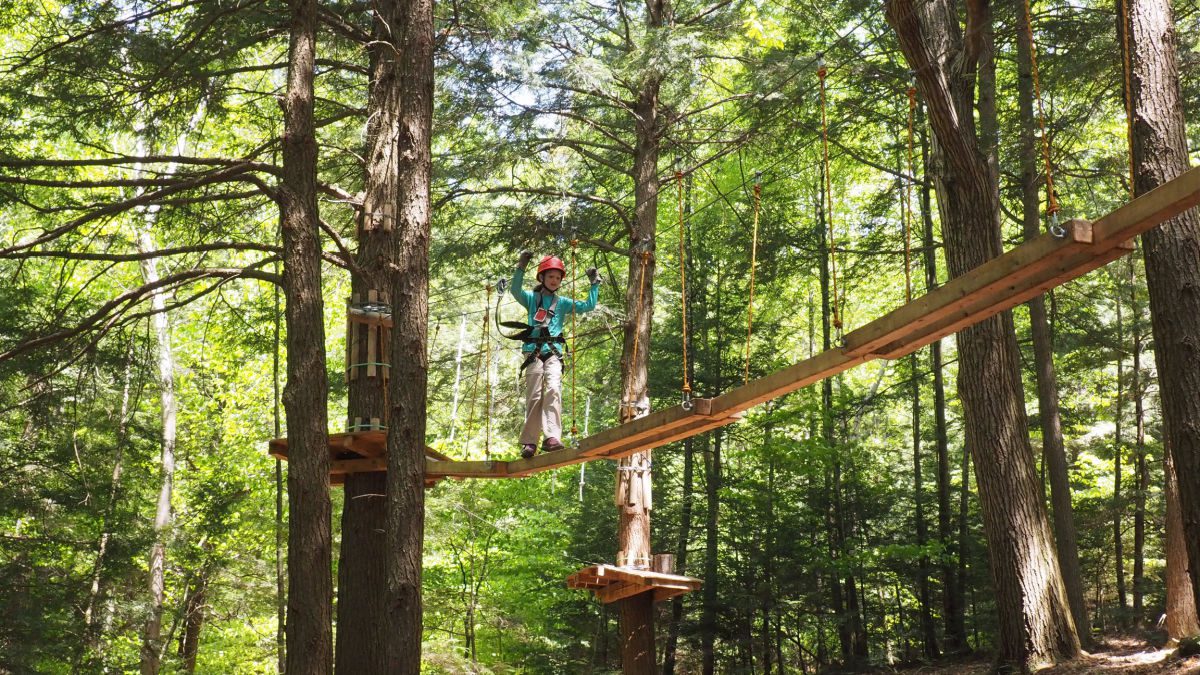 If you are into the arts and outdoors, the Berkshire Mountains in Massachusetts make for a great family vacation destination for everyone. The kids will love outdoor adventures like the mountain coaster at Jiminy Peak, the treetop adventure course at Ramblewild, and hiking.
Meanwhile, music lovers will enjoy concerts and performances by the Boston Symphony Orchestra at Tanglewood, the outdoor music venue. Nearby there are also art museums such as the Norman Rockwell Museum and Mass MoCa, or the Berkshire Museum, which includes natural history and a bit of everything. Families can also tour historic homes such as Naumkeag and The Mount or get hands-on learning at the Hancock Shaker Village.
Recommended hotels: Red Lion Inn
14. Newport, Rhode Island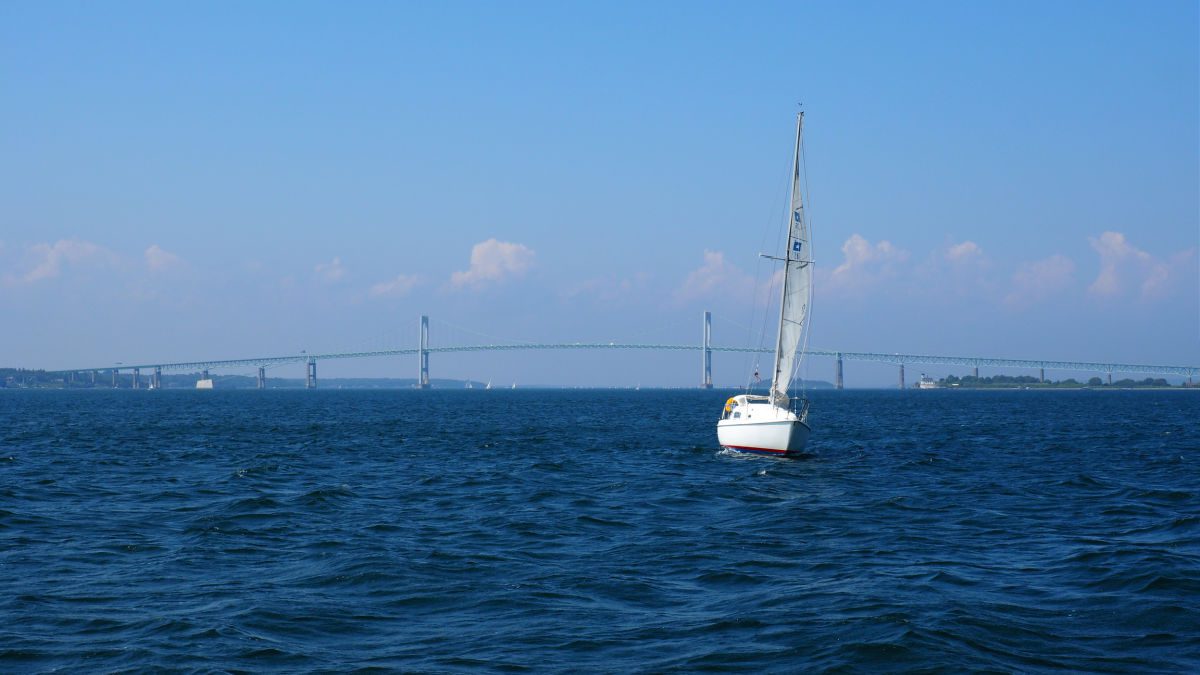 There are some fun things to do in Newport, Rhode Island in the winter, but the Classic Coast really shines in the summer. It can be expensive to stay for longer than a long weekend, but you can also look at vacation rentals in Jamestown, Narragansett, or Little Compton. As the sailing capital of the world, you will want to jump aboard a harbor cruise or find a way to get out on the water.
You can also enjoy shopping along Thames Street, visiting the historic Newport Mansions, checking out the International Tennis Hall of Fame or the Newport Auto Museum, visiting nearby Newport or Sakonnet Vineyards, walking along the Cliff Walk, taking a nature walk in Sachuest Point National Wildlife Refuge, and enjoying time at the beach.
Recommended hotels: Hotel Viking, Newport Marriott
15. Block Island, Rhode Island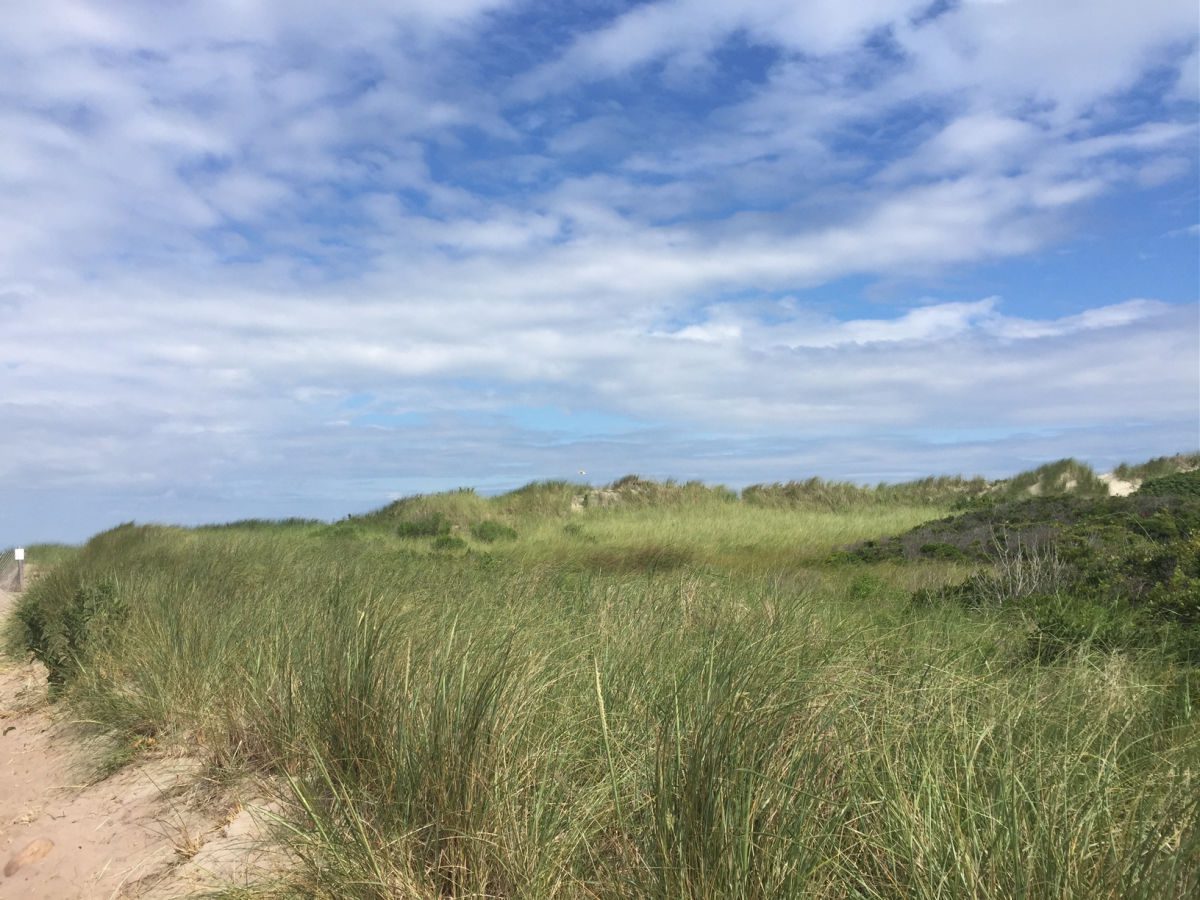 Seeking a quiet, laid back beach vacation? Block Island off the coast of Rhode Island could be the answer. Expect the quiet, soft sand beaches similar to what you might find on Nantucket without the astronomical price tag. The harbor area around Ballards will still get crowded with day trippers that bike or scoot along the island roads, but it is still a relatively calm spot for a family vacation.
If you are looking for things to do, take in the view from Mohegan Bluffs and trek down the stairs to the beach below, get off-the-beaten-path at Mansion Beach, visit Manisses Animal Farm, check out the island's lighthouses, hike 32 miles of nature trails, or take a private boat charter or fishing excursion.
Recommended hotel: Hotel Manisses
16. Mystic, Connecticut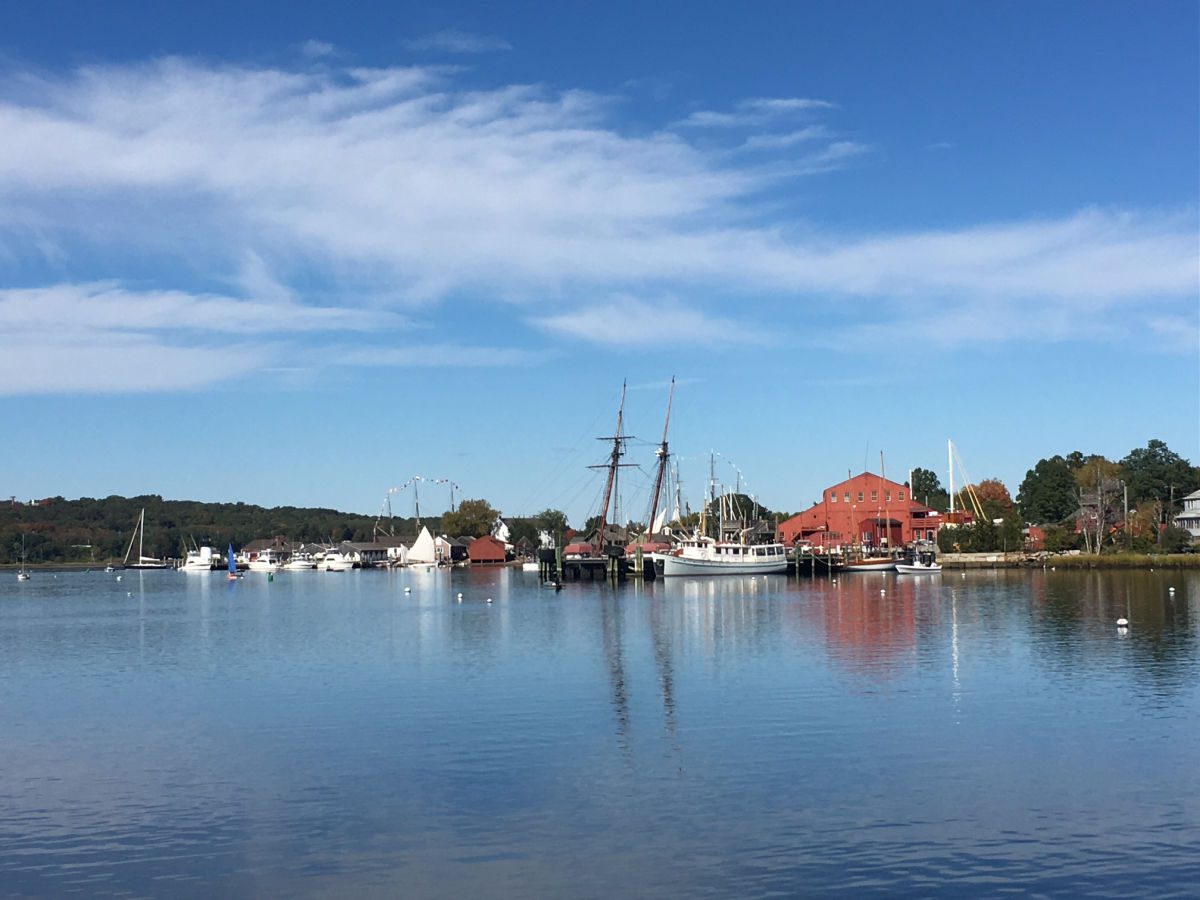 Mystic is a historical seaport town on the eastern coast of Connecticut that is popular as a weekend getaway destination. However, if you expand your radius to include the nearby area, there is plenty to do in Mystic with kids to make for a family vacation destination.
Definitely start at the Mystic Seaport, which is a living history museum consisting of a village and ships that depict coastal life in New England in the 19th century. There are so many things to do in Mystic Seaport that you can easily spend half a day or more exploring the various shops and ships, and taking in some of the live demonstrations. The kids will also love a visit to Mystic Aquarium, home to beluga whales, Steller sea lions, African penguins and more.
Nearby, you can visit the Denison Pequotsepos Nature Center is a great place for a family hike. The center features a small indoor exhibit of local wildlife, but offers over 10 miles of hiking and walking trails through fields and woodlands. It also isn't too far to the Pequot Museum, Essex Steam Train, and the Flying Horses Carousel at Watch Hill Beach in neighboring Rhode Island.
Recommended hotel: Hyatt Place Mystic, KOA Mystic Campground
Save this to Pinterest