When it comes to wine, Europe is a treasure trove of regions with distinct flavors and centuries-old traditions. From the rolling hills of Tuscany to the rugged coasts of Portugal, the continent is home to an endless array of vineyards and wineries, each with its own unique character.
If you're a wine lover, or even just curious about the world of wine, there's no better way to explore Europe than by visiting its wine regions. Whether you're sipping on a crisp Riesling in Germany or a full-bodied Tempranillo in Spain, the experience of enjoying a glass of wine where it was made is unparalleled. And with so many different regions to choose from, there's something for every palate and interest.
In this blog post, I'll take you on a journey through some of the best wine regions in Europe. With the help of my fellow wine lovers, I've curated a list of the best wine regions of Europe, spanning 14 countries, from the well-known to the hidden gems.
For each region, we have provided a description of the area, the varietals you can expect to taste, and our top picks for places to go wine tasting. But even wine travel isn't just about the wine. I've also highlighted other things to do in each region, from exploring charming villages to soaking up stunning landscapes. Whether you're a seasoned wine traveler or just starting to explore the world of wine, we hope this guide will inspire you to plan your next European adventure.
Best Wine Regions of Europe
I've organized this list alphabetically, by country, to make it easier to find a European wine region to visit on a future trip:
Durres, Albania
The Durres region in Albania is located along the Adriatic Sea and is home to some of the oldest wine producers in the world. With a rich history spanning over 3,000 years, this Mediterranean country has long been known for its excellent climate and strategic location that make it ideal for growing grapes and creating amazing wines.
Durres is one of the best places to sample Albania's wine. The local wineries offer visitors guided tours at half the price of neighboring countries, giving visitors an opportunity to explore their vineyards and sample some of their finest vintages. Kallmeti, Shesh, Debin, Vranac, and Vlosh are just some of the indigenous Albanian grape varieties that have made this region famous worldwide.
One of the best wineries to visit near Duress is Kokomani Winery which is renowned for being home to one of the best grapes in all of Albania – Shesh. Kokomani Winery is well-known for its production of fine red and white wines made from the Shesh grape. Their three top-tier labels are Sheshi i Zi, Sheshi i Bardhë and Shën Mhill—all renowned for their unique aroma and flavour profiles.
Durres is a great place to stay in Albania. As well as wine tasting, there are plenty of other things to do such as visiting ancient ruins, relaxing on the beach, or exploring traditional towns and villages. The area also has some of the best seafood restaurants in the country and is renowned for its traditional Albanian cuisine.
Recommended by JJ Jordan of Travel Across the Borderline
---
South Styria, Austria
One of the most unique wine regions in Europe — and one that certainly rivals those in neighboring Italy and France most often visited by wine lovers — is South Styria, Austria.
Known in German as Südsteiermark, the region is stunningly scenic with lush green rolling hills covered with woodlands and meticulously manicured vineyards earning it the title as the "Green Heart of Austria".
The region is heaven for lovers of crisp white wine, producing aromatic, fruit forward whites like Gelber Muskateller, Morillon (Chardonnay), and the star of the region, bright, dry Sauvignon Blanc.
Stay in Graz, the capital of Styria, at the Grand Hotel Wiesler and enjoy day trips through the region along the South Styria Wine Road. The 44-mile long wine road starts just west of Graz in the village of Ehrenhausen and ends in the small town of Leutschach. Along the way are excellent wineries like Lackner Tinnacher and Dreisiebner Stammhaus.
A highlight of the Styrian wine road are the lovely, and often lively, Austrian buschenshanks along the way. These wine taverns produce and serve their own wines and offer comfortable overnight hospitality to travelers. Not only can you try their own wines but they also serve their own homemade delicacies such as smoked cheeses and seasonal local vegetables.
If you're planning a trip to this part of Europe, be sure to add a few days to explore this fabulous wine region of southern Austria.
Recommended by Lori of Travelin Mad
Wachau Valley, Austria
The Wachau Valley, a UNESCO World Heritage Site, is located in Lower Austria, stretching along the picturesque Danube River between the towns of Melk and Krems. This beautiful region is renowned for its terraced vineyards, which produce some of Austria's finest wines, including Grüner Veltliner and Riesling, and can be visited on a day trip from Vienna.
There are many beautiful towns in the valley and two favorites are Dürnstein and Spitz. Dürnstein, with its charming cobblestone streets and historic architecture, is a perfect base for exploring the area. Don't miss the iconic blue and white Dürnstein Abbey, offering spectacular views of the valley. Spitz, another quaint town, has a slightly quieter atmosphere and provides a better opportunity to immerse yourself in local culture.
Wine enthusiasts should visit the acclaimed Weingut Knoll and Weingut Jamek wineries. Weingut Knoll, a family-owned winery since 1858, is known for its exceptional Rieslings and Grüner Veltliners, while Weingut Jamek offers tastings in a tranquil setting overlooking the stunning valley.
Besides wine tasting, the Wachau Valley offers many activities to make your visit unforgettable. Explore the region by bike along the well-maintained Danube Cycle Path, visit the many charming towns, or indulge in traditional Austrian cuisine at one of the many Heurigen (wine taverns). If you like history or architecture, a visit to the impressive Melk Abbey is a must.
The Wachau Valley's combination of breathtaking scenery, rich history, and world-class wines make it a truly unique destination for travelers seeking an authentic Austrian experience.
Recommended by Roxanne of Faraway Worlds
---
Istria, Croatia
For centuries, Istria's northwest peninsula has been renowned for producing some of Croatia's finest grapes and wines. Greeks first introduced vines to the region in the 6th century; however, it was Italian and Austrian attentiveness that truly refined its wine-making traditions. The area benefits from a myriad of microclimates thanks to its rolling hills and winding coastlines – enabling the cultivation of a diverse spectrum of wines!
Moreover, as one of Croatia's premier culinary destinations, Istrian wines pair beautifully with the local truffles, seafood selections, and rich olive oils produced in this gorgeous region of Croatia.
In terms of viticulture, Istria is renowned for its Malvazija grape and superb soils ideal for the cultivation of popular red varieties such as merlot and cabernet sauvignon. In Istria, you can expect more robust red wines similar to those from Bordeaux. Additionally, there are domestic red grapes known as teran and refošk. Istria is particularly famous for its sweet spirit, Teranino, a red wine liqueur made from the teran grape. Exceptional local white wines include yellow muscat as well as sparkling selections.
Today, Istria is home to nearly one hundred wineries on this tiny peninsula! Visitors can explore Croatian wineries by taking part in tastings and tours, meeting renowned winemakers, or attending a local harvest festival. A few wineries worth visiting in Istria's wine country include Kozlovic, Kabola, Roxanich, and Fakin.
Recommended by Olivia from Inspired by Croatia
---
Moravia, Czechia
The Moravia region in the Czech Republic is a hidden gem for wine lovers looking for a unique and affordable experience. Nestled in the southern part of the country, Moravia is known for its rolling hills, historic architecture, and excellent wine production.
The region is particularly famous for its white wines, made primarily from the Müller-Thurgau and Grüner Veltliner grape varietals. Other notable varietals include Welschriesling, Chardonnay, and Pinot Blanc. Moravia's red wines are also gaining recognition, with St. Laurent and Blaufränkisch varietals leading the way.
There are several main towns in Moravia that serve as excellent bases for wine lovers, including Brno, Mikulov, Znojmo, and Valtice. These towns, both small and large, offer a variety of accommodations, from charming guesthouses to luxurious hotels, all within easy reach of the region's top wineries and nearby sights.
One of the most notable wineries in Moravia is Sonberk, which has won numerous awards for its excellent wines. Another standout is Vinarstvi Petr Skoupil, which produces a range of red and white wines, including a highly regarded Pinot Noir.
Aside from wine tasting, there are plenty of other activities to enjoy in Moravia. The region is home to several UNESCO World Heritage sites, including some of the most beautiful castles in the Czech Republic like the Lednice-Valtice Cultural Landscape, which boasts stunning gardens and castle grounds. Visitors can also explore the region's rich history by visiting the medieval town of Mikulov or the Gothic-style St. Procopius Basilica in Třebíč.
What makes Moravia special is its affordability and unique blend of history, culture, and wine production. The region offers a genuine and authentic experience for wine lovers, with plenty of small, family-owned wineries to explore. Visitors can also enjoy the region's delicious cuisine, which features hearty soups, stews, and meat dishes.
Moravia is a must-visit destination for wine lovers looking for an off-the-beaten-path experience. With its affordable prices, rich history, and excellent wine production, it's no wonder that Moravia is quickly becoming one of Europe's top wine destinations.
Recommended by Samantha Tatro of Undiscovered Path Home
---
Best Wine Regions in France
How can you think about France and not think about wine? From the sparkling wines of Champagne to the crisp Rose of Provence, the French may not have invented wine, but some would say they have perfected it. Here are a few of the best wine regions in France worth visiting.
Alsace, France
Alsace is a province located in western France bordering the German Rhine wine-growing region. The area has been cultivating wine since Roman times, making Alsace one of the oldest terroirs in France. The fertile rich soil produces excellent white wine varieties.
The most well-known are the Gewürztraminer, Pinot Gris, Riesling, and Muscat. The AOC Alsace Grand Crus, the highest standard of vineyards in the region, can only produce wine from these four varieties (AOC is the Appellation d'Origine Contrôlée, which is the controlled designation of origin certification.) Traditionally, Alsatian wines are served in pottery jugs and glasses with a green stem.
The vineyards can be found along the Alsace wine route, which starts at Marlenheim in the north and ends in Thann in the south. Two of the most well-known vineyards that visitors should add to their wine-tasting itinerary are the Domaine Marcel Deiss in Bergheim and Domaine Albert Seltz in Mittelbergheim.
Adorable towns and villages can be found along the route. Some of the most well-known are Strasbourg, Colmar, Riquewihr, Ribeauville, Eguisheim, Hunawihr, and Keysersberg-Vignoble. These villages are also known as fairy-tale villages because they may have been an inspiration for the Beauty and the Beast movie. Each village and town is unique and so very colorful.
Recommended by Paul D'Souza of Paulmarina
Bordeaux, France
The Bordeaux wine region, located in the southwest of France, is one of the best known wine regions in Europe. The history of cultivating wine in Bordeaux dates back to Roman times, so visiting the Bordeaux wine region should be on every wine lover's bucket list.
The Bordeaux wine region is divided by the Garrone River, with Médoc and Graves on the left bank and Saint Emilion and Pomerol on the right bank.
More than 80% of Bordeaux wines are red wines made with Cabernet Sauvignon, Cabernet Franc, and Merlot. Bordeaux is basically a synonym for red wine. However, not all wines produced in Bordeaux are of the red variety. The white wines you find in Bordeaux include Sauvignon Blanc and Sémillon.
Most Bordeaux wines are blend of grape varieties, and you can learn all about the art of blending on a wine tasting tour. Going wine tasting in chateaux is one of the best day trips from Bordeaux. You can either join a tour or drive along the wine route through vineyards and look for chateaux with open wine tasting.
With over 6000 vineyards and chateaux, from Château Latour-Martillac listed as the first class producer on the 1855 Classification to small family run businesses, you'll be spoiled for choice in Bordeaux.
Recommended by Natali of She's Abroad Again
Burgundy, France
Located in east-central France, known for its world-renowned wines, rich history, and beautiful countryside, Burgundy is famous for its red and white wines, which include Chablis, Pinot Noir, and Chardonnay.
Burgundy is one of the best wine regions in France and home to some of the most prestigious vineyards, including the famous Côte de Nuits and Côte de Beaune. You can book a wine-tasting tour in Domaine d'Ardhuy, one of the popular wineries in Côte de Nuits, and you may also visit the excellent wine cellars of Caves de l'Abbaye, in Beaune.
In addition to wine, there are so many things to do and see in Burgundy. The region is known for its beautiful architecture, historic castles, and charming villages. One of the top tourist attractions in Burgundy is the Hospices de Beaune, a beautiful 15th-century hospital turned museum that is a must-see attraction. Another popular site is the charming Romanesque Abbey de Fontenay, a well-preserved Cistercian monastery located in the town of Marmagne.
If you are looking for the best place to stay in Burgundy, Hostellerie Le Cèdre is the perfect choice, located in the picturesque town of Beaune, in the heart of Burgundy. The hotel offers luxurious accommodations and amenities in a beautifully restored 19th-century mansion with elegant rooms and suites.
Recommended by Imee Magbag of Journey to France
Champagne, France
The Champagne region in northeast France is a very special place. It is the only area in the world that can produce Champagne and call it by that name—otherwise, it's called sparkling wine, crémant, or mousseux, among others.
The Champagne region has been known for quality wines since the Middle Ages. The Champagne region's hillsides, houses, and cellars have been recognized as a UNESCO World Heritage Cultural Site since 2015. The three main grape varieties used for producing Champagne are Chardonnay, Pinot Noir, and Pinot Meunier.
Reims is the largest city in the region. Located about 160 kilometers (100 miles) east of Paris, it makes for a brilliant day trip from Paris. The beautiful Cathedral of Notre Dame at Reims, a UNESCO World Heritage Site since 1991, is worth visiting when in the area. Reims is also where, on 7 May 1945, the unconditional surrender of the armed forces of the Third Reich was signed and the Second World War in Europe came to an end. Visitors to the Musée de la Reddition can learn more about that significant event.
The town of Épernay, though, is the heart of the region and perhaps the true "capital of Champagne." The one-kilometre long Avenue de Champagne at Épernay has many of the big-name Champagne houses, including Moët & Chandon, the world's largest Champagne producer. It's also special to visit small, independent producers in the area, too.
Recommended by Melanie Ferguson of Postcards & Places
Charente, France
The Charente wine region located in southwestern France is known for its landscapes, including rolling hills, vast vineyards, and winding rivers. It has a long and fascinating history, with many beautiful chateaux, churches and villages to explore.
Take a stroll through the picturesque streets of Cognac, visit the medieval town of Angouleme, or discover Château de La Rochefoucauld, a chateau that has been in the same family for over 1000 years. A paradise for outdoor enthusiasts there are plenty of opportunities for hiking, cycling, kayaking, and fishing. The many nature reserves and parks offer beautiful scenery and a chance to spot rare wildlife.
The neighbouring Charente Maritime, situated on the Atlantic coast, has 450 kilometres of coastline dotted with sandy beaches and rocky coves. Some of the most popular beaches include La Rochelle, Royan, and Saint-Palais-sur-Mer. Known for its seafood, particularly oysters and mussels, you can visit the oyster farms on the islands of Île de Ré, Île d'Oléron, and Île d'Aix.
When it comes to wine, the Charente is famous for its Cognac and Pineau des Charentes, two of the world's most renowned spirits. A type of fortified wine, it's made by blending unfermented grape juice with wine alcohol, usually cognac, which stops the fermentation process and leaves the wine with a natural sweetness. It's then aged in oak barrels for at least 18 months.
There are two varieties: white and rosé. The white variety is made with white grapes, such as Ugni Blanc and Colombard, while the rosé variety uses red grapes, such as Cabernet Franc and Merlot.
Recommended by Kylie Lang of Life in Rural France
Languedoc, France
Languedoc is France's largest wine producing region, located in the south of France and stretching from the edge of Provence down to the border of Spain. In the past it was known for quantity over quality, but the last couple of decades have seen a reversal and now there are many excellent wines produced in the Languedoc.
Originally thought of for its reds, the region is also famous for its sparkling Crémant de Limoux and the Picpoul de Pinet white. You will drive through vineyard after vineyard, winding your way through various villages, as there are over 21,000 wine-growing estates in the Languedoc-Roussillon region, representing a range of wines over 36 controlled-origin appellations, producing the most of the wines of France and five percent of the world's wine.
Like many wine regions of Europe, wineries in this area require a reservation for tastings and tours, and it is often easiest just to book a Languedoc wine tour. While near the charming city of Narbonne and the seaside area of La Clape, plan to visit Gerard Betrand, Chateau Ricardelle, and Sarrat de Goundy. Be sure to stop for a delicious, fresh seafood lunch at Le Perle Gruissanaise on the coast.
There are many delightful little villages in this region, along with ruins of ancient Cathar castles. Be sure to check the calendar for daily markets to explore in cute towns such as Pézenas, Mirepoix, Limoux, Lagrasse, and Minèrve. You can also stay on a beautiful wine estate such as Chateau Les Carrasses or explore the region on a barge cruise on the Canal du Midi.
Libournais, France
The Libournais wine region is located in the Southwest of France and is part of the Bordeaux region. It is internationally known as "the right bank" and is especially famous for its Merlot blends.
The area is also famous for picturesque little villages surrounded by magnificent castles (so-called chateaux) where their famous wine is being made. The most famous wine village in Libournais is Saint Emilion.
Saint Emilion was recognized as a UNESCO World Heritage Site in 1999. The town center itself is quite lovely, with lots of small alleys and romantic buildings. There are plenty of fantastic wine bars in the town center, as well as amazing restaurants. The hotel Au Logis des Remparts is an excellent place to stay in the village.
Not only can you do great wine tastings in the wine bars in Saint Emilion, but also in many of the chateaux in the area. The Chateaux le Grand Verdus is a family-owned wine estate that offers tours and tastings. They even have a line of organic wines to try.
Another great choice for a wine tour is the Vignobles Chatonnet estate. The castle has very special architecture, it reminds me of a Greek or Roman temple. They offer free tours of the winery, the wine cellar, and the tasting rooms. La Sergue is their best-selling variety.
There are also quite a few interesting things to do in the area. The city of Bordeaux itself is lovely and filled with impressive architecture. A tour of the city and a ride on the Ferris wheel is highly recommended for visitors to the area.
Recommended by Sabrina from Shades of Summr
Provence, France
Situated on the Mediterranean Sea, Provence is a beautifully diverse region in South East France. Famous for its picturesque and diverse landscapes, Provence is one of the best wine-making regions in Europe. Provence produces more than 1,000 kinds of wine, which are characterized by a clear and dry taste with fruity, citrus and honey flavors.
Scenery in Provence ranges from dusty olive groves to marshy wetlands and rocky Alpine mountains. Lavender fields are popular spots with photographers in summer while the coastline is dotted with sprawling golden beaches. Visiting a local vineyard is a great way to spend the day and many include complimentary tastings before purchase. Domaine de Lunard is a charming winery overlooking the Etang de Berre, while Cellier Saint Augustin cooperative has a great variety of wines from local vineyards.
There is plenty to see and do in the Provence region. History buffs can enjoy a visit to the Palace of the Popes in Avignon, or the Roman amphitheatres of Orange and Arles. While nature lovers should head on a Camargue safari for a chance to spot flamingos and wild horses. Those looking for something a little more luxury should head to the French Riviera towns of Nice, Cannes, Antibes and St Tropez. And wine tasting day tours can be booked by those who'd like to learn more about wine in the Provence region.
Recommended by Lucy and Dan of Thoroughly Travel
---
Kakheti Region, Georgia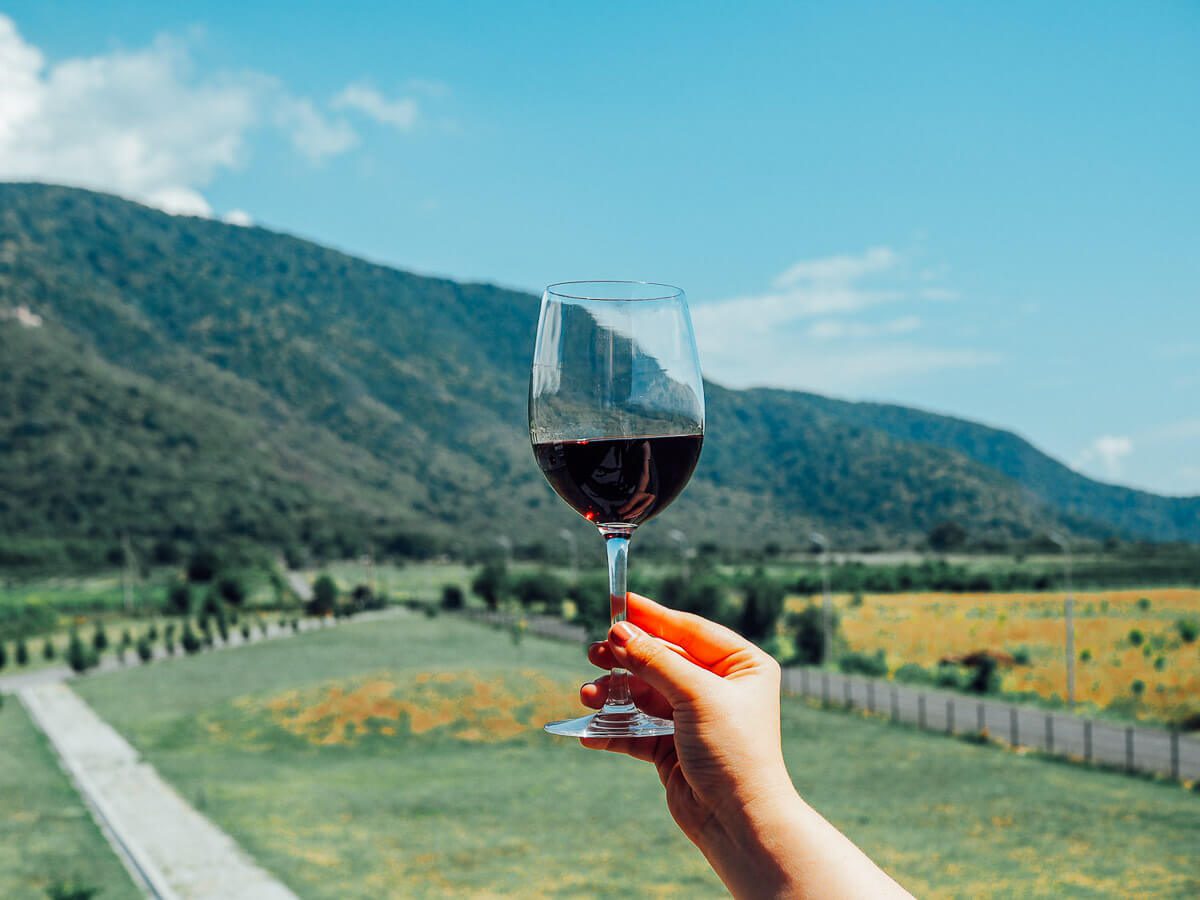 The country of Georgia in the South Caucasus is widely regarded as the global birthplace of viticulture, with archaeologists dating the earliest evidence of winemaking to the 6th century BC. This makes Georgia's Kakheti Region, the main wine-producing area, one of the most underrated wine destinations in Europe.
Located east of the capital, Tbilisi, the Alazani Valley is a fertile river basin that lies in the shadow of the Greater Caucasus mountains. Many of Georgia's 500-plus endemic species of grape once grew here. In the Soviet era, hardy varietals were chosen for mass production – Rkatsiteli, Kakhuri Mtsvani and particularly Saperavi. These are still widespread today, but rare grapes are making a comeback, too.
Kakheti is the perfect place to experience Georgia's 8000-year tradition of winemaking. Recognised by UNESCO as Intangible Cultural Heritage, it involves crushing grapes by foot and channelling the juice (plus the skins, seeds and stems) into an egg-shaped clay vessel called a qvevri. The qvevri is buried underground while the wine ferments. This is a natural, low-intervention process.
Kakheti has two main hubs: The walled town of Sighnaghi, and the larger city of Telavi. In between, there are dozens of guesthouses and wine chateaux scattered along the valley and throughout the different microzones. Some of the best wineries in Georgia are located in Kakheti: Giuaani, Shalauri, Winery Khareba and the historic Tsinandali Estate.
Kakheti, like all of Georgia, is incredibly affordable. A Georgian-style wine tasting is a bit different to what you might be used to. Degustations are much more laid-back and usually accompanied by a generous meal.
Recommended by Emily of Wander-Lush
---
Kaiserstuhl, Baden-Wurttemburg, Germany
If you're planning a trip to Germany, you can't miss the opportunity to visit one of the best wine regions in Baden-Wurttemberg – Kaiserstuhl! Nestled in the southwest corner of the state, approximately 185 km southwest of Stuttgart, Kaiserstuhl (meaning emperor's seat) boasts stunning rolling hills and a sunny climate that is ideal for growing grapes.
With over 1,000 wine growers and producers, the region is renowned for its high-quality wines, almost-Mediterranean climate, and unique mineral character, thanks to its volcanic soil. The primary varietals grown in the region are Pinot Noir, Pinot Gris, and Pinot Blanc, which are used to produce a range of delicious wines, including dry and sweet whites, rosé, and red wines. And if you're a fan of sparkling wine, you'll be pleased to know that Kaiserstuhl produces some of the best Sekt around!
If you are looking to do a little sightseeing in this gorgeous wine region, there are several charming towns and villages to explore. Places like Endingen, Ihringen, and Vogtsburg will also have everything from a cozy guesthouse to an upscale hotel if you are looking for accommodations.
If you're a wine lover, you'll want to make sure you visit Weingut Bercher-Schmidt. This family-run winery has been producing wine for over 300 years and are known for their exceptional Pinot Noir and Pinot Gris wines. Weingut Bercher-Schmidt offers tastings and tours every Saturday.
Of course, when you're not sipping on wine, there are plenty of other things to do in the Kaiserstuhl region. If you're an outdoorsy type, you can explore the incredible vineyards by hiking or cycling. History buffs will enjoy visiting the ruins of the Staufen Castle or exploring the Romanesque churches in the area. Not to mention, if you are a foodie, you will find plenty of small, family-owned restaurants serving incredible regional cuisine that can accompany your new-found favourite wines!
Recommended by Marianne from Pasta, Pretzels, & Passports
---
Santorini, Greece
Santorini is one of the most famous of the Cyclades Greek Island, primarily for its stark white buildings and blue-domed roofs, fabulous sunsets, and stunning volcanic landscape. Not many may think about this beautiful island when thinking of wine regions, yet it has a rich history of wine production that dates back over 3,500 years. The unique terroir, consisting of volcanic soil and a hot, dry climate, has led to the production of some of the most unique and sought-after wines in Greece.
One of the most distinctive features of wine production in Santorini is the way that the vines are grown. Due to the harsh climate and strong winds, the vines are trained to grow in a basket shape, known as kouloura, which helps protect them from the elements. This also allows the grapes to ripen in a way that is different from other regions, resulting in wines with a distinct minerality and acidity.
The most popular grape variety grown in Santorini is Assyrtiko, a white grape that produces wines with high acidity and citrus flavors. Other grape varieties grown on the island include Athiri and Aidani, both of which are also used to produce white wines. The island also produces small amounts of red wine from grape varieties such as Mandilaria and Mavrotragano.
There are many wineries to visit in Santorini, each with its own unique style and approach to winemaking. Some of the top wineries for visitors include Santo Wines, which offers panoramic views of the island and a wide range of wine tastings, and Gaia Wines, which is known for its organic and biodynamic approach to winemaking. Other notable wineries include Domaine Sigalas, which produces some of the most highly rated wines on the island, and Venetsanos Winery, which is situated in a stunning location overlooking the caldera.
Add a wine tour with Santorini Wine Trails to your Greek Islands itinerary to learn more about wines in this region.
---
Lake Balaton, Hungary
About 135 km (83 miles) from Budapest in the Transdanubian region of Hungary, Lake Balaton is a beautiful freshwater lake. Dotted with resort towns, charming villages, nature reserves, rolling hills, volcanoes, and vineyards along its shore, it's the largest lake in Central Europe.
While the southern shore is well-known for its beautiful resort towns, the mountainous northern coast is a famous wine-growing region.
The lake creates a unique microclimate blessing the region with reflected sunlight, ample humidity, cooler summers, and warmer winters conducive for viticulture. The volcanic rock soil adds to the terroir.
The Lake Balaton region has been producing wines for 2,000 years. Among six wine regions in Balaton, Badacsony; Balatonfüred-Csopak; and Somló are noteworthy. They produce full-bodied white and rosé wines.
Each region has its specialties and styles of wine, with Olaszrizling being the dominant varietal. Other local and hyper-local varieties are Pinot Gris or Szürkebarát and Kéknyelű, Furmint, Hárslevelű, and Juhfark.
Laposa Birtok and Figula Pincészet wineries both offer a beautiful wine-tasting experience and Borbarátok Panzió and Borbély are two authentic, family-owned wineries in Badascony that also provide accommodation.
Apart from wine tasting, there are many unique things to do around Lake Balaton. You can explore the Balaton Uplands National Park, discover the gems of the medieval town of Tinahy, take a dip in Europe's largest thermal lake of Hévíz, take an adventuring underground boat trip in Tapolca Lake Cave, relax on the beautiful beaches, and cruise on Lake Balaton.
With rich culture, history, natural beauty, and vibrant food, wine, and arts scene – Lake Balaton is the crown jewel of Hungary!
Recommended by Anjali of Travel Melodies
---
Best Wine Regions in Italy
Italy has so much to offer visitors in terms of wine and food travel, from the volcanic vineyards in Sicily, to the big Barolos of Piemonte.
Chianti, Italy
Planning a Tuscany wine tour is at the top of many travel wishlists and luckily one of Italy's most storied wine regions is also one of it's most approachable. Just 20 miles away, Chianti is the closest wine region to Florence and is a great region to explore whether you're a wine novice or diehard oenophile.
You can easily experience Chianti on a day trip from Florence (one of my favorite tips for visiting Florence is to stay in the Oltrarno neighborhood, I especially like the Hotel Horto Convento) or you can further immerse yourself by basing yourself in the town of Greve (considered to be the gateway to Chianti) or in one of the charming agritourismos that dot the Tuscan countryside.
Wine in Italy is intensely regional, subtle changes in climate and soil can have a dramatic affect on what ends up in your glass. To be labelled as a Chianti Classico (with Chianti's iconic black rooster symbol) a wine must contain at least 80% Sangiovese with up to 20% of the wine being other reds including Merlot and Cabernet Sauvignon.
Chianti is home to countless small family run biodynamic wineries like Renzo Marinai and Il Palagio. In between winery stops be sure to check out charming hill towns like Montefiorelle or learn WWII history at the Florence American Cemetery and Memorial where over 4,000 American soldiers are laid to rest.
Recommended by Brianna from The Casual Travelist
Emilia Romagna, Italy
Emilia Romagna is a lesser-known region in Italy, but did you know it's also considered the food capital of Italy? Known for some of the most famous Italian foods, such as parmesan cheese, balsamic vinegar, prosciutto, ragu, and tortellini, you're sure to eat well here.
It's no surprise that Emilia-Romagna also boasts some delicious wines as well. Two of the most popular wine varietals in the region are Lambrusco and Pignoletto. Lambrusco is a red sparkling wine with notes of cherry and raspberry or strawberry. Pignoletto is a white sparkling wine that has hints of citrus fruit.
Both wines have a light body and low alcohol content, which means they pair well with the heavy, pork-centric cuisine in Emilia Romagna.
You'll find one of the best Lambrusco wineries located just outside of Modena. Opera 02 produces Lambrusco using completely organic methods and has a very low carbon footprint. You can take a tour of the winery, enjoy lunch on the terrace, and have a tasting of their Lambrusco varietals during your visit.
If you're looking for more food-centric activities in Emilia-Romagna, then you have to go to Modena and Parma. Modena is known for its balsamic vinegar, and you can sign up for a tour to do a traditional balsamic tasting at one of the local acetais.
In Parma, you must visit a Parmigiano Reggiano factory to taste fresh parmesan and learn about the incredible process of producing this Italian staple.
Finally, no visit to Emilia Romagna is complete without visiting its capital Bologna. Bologna is home to over 60km of UNESCO World Heritage porticoes and the oldest university in the Western world. It's the best place in the region to try local cuisine at one of the city's many highly-rated restaurants.
Recommended by Jenoa of The Travel Fork
Friuli Venezia Giulia, Italy
Friuli Venezia Giulia is an Italian region located in the northeast on the border with Slovenia and Austria. It is a treasure of breathtaking beauty, where you can breathe the air of three different countries, influenced by their traditions and culture. These influences are reflected in the enchanting cities of art and in the small villages, making it unique in all of Italy. Surrounded by wild and unspoiled nature, there are many places where you can relax in peace or engage in outdoor activities.
One city not to be missed is Trieste, a pearl of Italy that is nestled between the hills, overlooking green vegetation and the blue of the sea. This is a city that mixes different cultures and traditions and the liveliness of modern bars and squares in which to enjoy the splendid panorama.
From an oenological point of view, Friuli-Venezia Giulia is a region suited to the highest quality viticulture, which began to develop in the most modern aspects starting from the middle of the last century. This region is regarded for the production of white wines, which reach excellence thanks to the characteristics of the soil, the strong temperature range between day and night, and the influence of the Adriatic Sea.
Friuli-Venezia Giulia offers a great variety of wines, on the one hand enhancing native and local grapes, such as Picolit, Friulano, Refosco dal Peduncolo Rosso and Verduzzo, on the other hand offering its own interpretation of famous international vines. Viticulture is concentrated in four large areas that follow the territorial orography and which, in some ways, highlight the local characteristics: the coastal strip, the inland plain, the eastern hilly strip, and the Carso.
Among the cellars not to be missed, the Castello di Spessa winery, one of the most prestigious wineries in the region, is located in the Gorizia Collio, a real castle dating back to 1200, where it is also possible to stay overnight.
Recommended by Miriam from Miry Giramondo
Mt. Etna, Sicily
Along the slopes of Sicily's Mount Etna, Europe's most active volcano, is a historic yet perpetually risky, winemaking region. Wine production in the Etna region dates back to ancient times, even predating the Greek colonization of Sicily (around 1,800 BCE).
Mount Etna's frequent eruptions pose a continuous threat to crops and homes, however, the rich volcanic soil offers distinct mineral qualities that can't be found elsewhere. Etna has many indigenous grape varietals, with Nerello Mascalesse being the region's claim to fame. The grape is used in several local wines, including Etna Rosso, a red wine comprised of at least 80% Nerello Mascalesse.
To explore the Etna wine region, consider staying in Catania for city vibes or Taormina for a more laid-back environment. Both are easy day trips from the mountain and surrounding vineyards.
For a unique wine-tasting experience, head to Filippo Grasso on the northern slopes of Mount Etna. This fourth-generation family-run winery offers tours of its facilities, along with tastings. If you book in advance, Mariarita Grasso, great-granddaughter of the winery's founder, will invite you in for a home-cooked meal made with local ingredients to pair with their wines. This intimate experience is one that true oenophiles should not miss!
When you're not busy tasting the Etna wines, consider a trip to the top of the volcano itself. Visiting Mount Etna, a UNESCO World Heritage Site, is an exciting activity. How often can you walk the summit of an active volcano? Hiking across Etna, while the volcano smokes menacingly, is a thrilling experience that will perfectly cap your visit to the region.
Recommended by Tamar of World by Weekend
Piemonte, Italy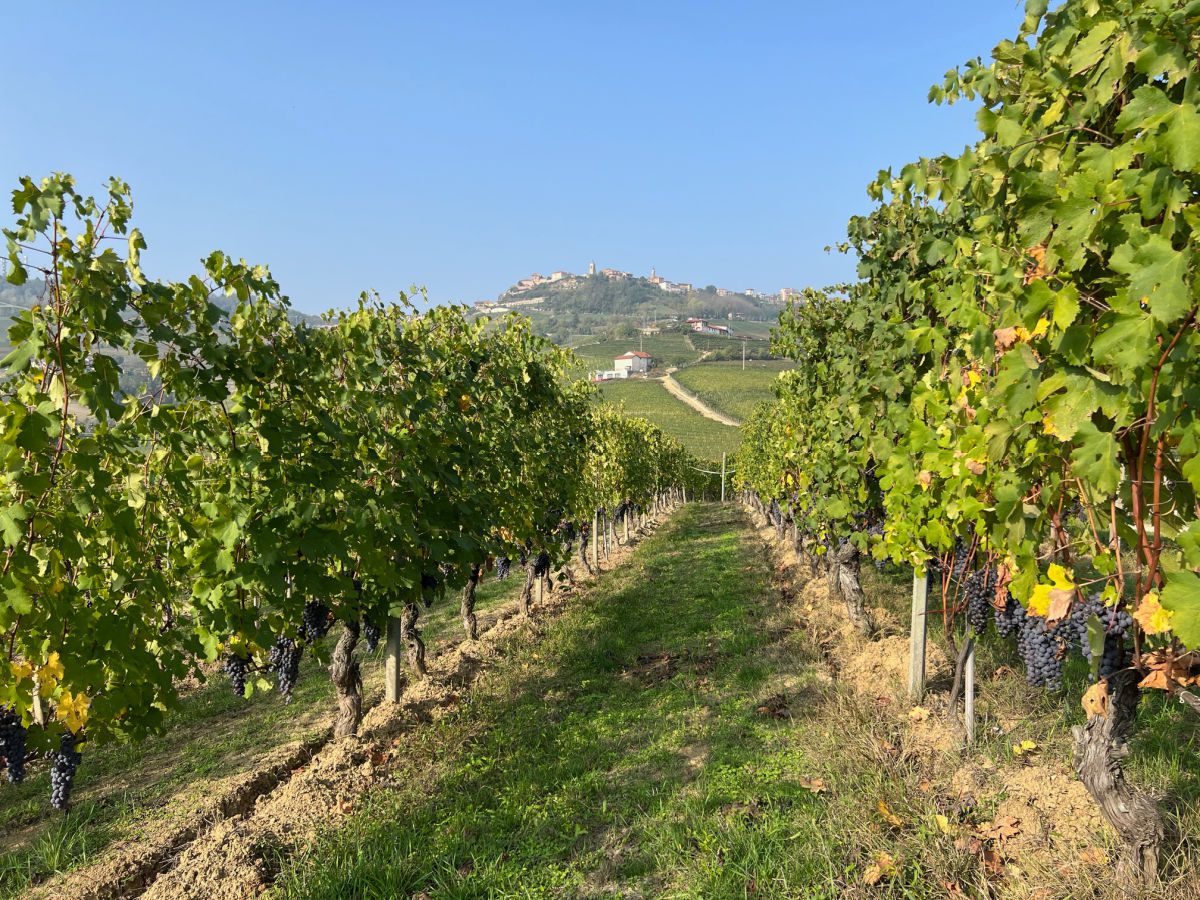 Piedmont is one of Italy's most renowned wine regions, located in the northwestern part of the country. The region is known for producing some of the finest red wines in the world, including Barolo and Barbaresco, which are made from the Nebbiolo grape. Barbera, Dolcetto, and Moscato are other popular varietals grown in the region.
There are several subregions within Piedmont, each with its own unique terroir and winemaking traditions. The Langhe is the most well-known and is home to Barolo and Barbaresco, as well as the villages of La Morra and Barbaresco. The Asti region is famous for its sweet sparkling wine made from the Moscato grape. The Monferrato area produces Barbera, while Gavi is known for its crisp white wine made from the Cortese grape.
Some of the top wineries in Piedmont include Gaja, Giacomo Conterno, and Vietti. These wineries have been producing world-class wines for generations and are known for their commitment to quality and tradition. Other notable wineries in the region include Fontanafredda, Pio Cesare, and Bruno Giacosa.
Aside from wine tasting, there are plenty of other things to do in Piedmont. The region is known for its stunning landscapes and outdoor activities such as hiking and skiing. The region is also renowned for its cuisine, with specialties such as white truffles, hazelnuts, and risotto. There are many beautiful medieval towns to visit also including La Morra, Neive, and Serralunga d'Alba.
La Villa Hotel is a lovely boutique property that makes a great home base for exploring this region.
Prosecco Hills and the Veneto, Italy
If you're a wine lover, there's no place like Italy to indulge in the best wine regions in Europe. Among Italy's many wine regions, the Prosecco Hills and the Veneto region stand out as top destinations, boasting stunning landscapes, rich history, and world-renowned wine.
Located in northeastern Italy, just a short drive from Venice or Verona, the UNESCO-protected Prosecco Hills is a picturesque area that stretches across the Treviso, Venice, and Belluno provinces. Here, you'll find some of the best Prosecco wines in the world, made from the Glera grape variety. The area's mild climate, with warm summers and cool winters, makes it perfect for growing this grape, resulting in fresh and fruity sparkling white wines.
There are tons of options for wine lovers in the Prosecco Hills. The town of Conegliano, the birthplace of Prosecco, is a great choice, with its historic center and stunning views over the surrounding vineyards. Or, you can take an excellent Prosecco tour from Venice if you don't want to stay overnight in the hills.
Besides Prosecco, you can also find Amarone, a full-bodied red wine made from dried grapes fermented to produce a rich and complex flavor. Another popular wine is Valpolicella, a red wine that comes in various styles, from light and fruity to rich and powerful. The region is also home to Soave, a crisp and refreshing white wine made from the Garganega grape, which is grown in the hilly area around the town of Soave.
With the combination of rich history, stunning scenery, and incredible wine, there's something magical about exploring the picturesque hills and vineyards of the Veneto with a glass of wine in hand.
Recommended by Lyndsay of The Purposely Lost
Southern Tuscany, Italy
Southern Tuscany is known for producing some of the most prestigious wines in Italy, with Brunello di Montalcino and Vino Nobile di Montepulciano being two of the most celebrated wines in the region. Both wines are made from the Sangiovese grape, like Chianti, although there are differences in the winemaking process and the terroir of each region.
Brunello di Montalcino is produced in the area surrounding the town of Montalcino and is made from 100% Sangiovese grapes. The wine is known for its bold and full-bodied flavor profile, with notes of dark fruit and earthy undertones. Some of the top wineries in the region include Biondi-Santi, Castello Banfi, and Val di Suga, which are all known for producing exceptional Brunello di Montalcino wines.
Vino Nobile di Montepulciano, on the other hand, is produced in the town of Montepulciano and is also made from the Sangiovese grape. The wine is known for its medium to full-bodied profile, with notes of red fruit and spicy undertones. Some of the top wineries in the region include Avignonesi, Poliziano, and Boscarelli, which are known for producing exceptional Vino Nobile di Montepulciano wines.
To get a great introduction to Southern Tuscany as a wine region, as well as become acquainted with the region's slow food movement, consider booking a Tuscany wine tour with Tuscan Organic Tours.
Aside from wine tasting, there are plenty of other things to do in Southern Tuscany. The region is known for its stunning landscapes, with rolling hills and picturesque towns such as Montepulciano and Montalcino. The town of Pienza is also worth a visit, with its charming streets and stunning views of the Val d'Orcia.
Of course, with all that incredible wine comes amazing food and this region is for specialties such as Pecorino cheese, handmade pasta, and grilled meats. You can plan a lunch and cheese tasting at Podere il Casale near Pienza. Overall, Southern Tuscany offers a unique and unforgettable experience for wine lovers and travelers alike.
---
Limburg, The Netherlands
Limburg in the Netherlands is one of the best wine regions in Europe with a long history of winemaking that dates back centuries, making for some truly spectacular wines.
Located in the South of The Netherlands, it is easy to reach from the rest of Europe. In addition to boasting great vineyards and wineries, Limburg is also home to a number of charming villages and towns with plenty to explore. One of the most popular places to visit is Maastricht with its beautiful vineyards and cobbled streets. It is also easy to get here from Amsterdam so it makes a great day out for all.
The climate in Limburg is ideal for growing grapes, as the relatively warm temperatures allow the vines to ripen properly and produce higher-quality wines. The soil also contains a special blend of minerals that give Limburg wines their unique character.
The wineries of Limburg are known for their old-world charm and offer tasting experiences where visitors can sample wines with the most stunning views.If you are looking for amazing vineyards to visit in Limburg, try wijngaard apostelhoeve and Wijngaard Sint Martinus.
Recommended by Lowri from Many Other Roads
---
Best Wine Regions of Portugal
Alentejo, Portugal
The Alentejo wine region is one of the most prominent wine regions in Portugal, located in the southern part of the country. The geography of the region is characterized by vast plains and rolling hills that are reminiscent of Tuscany, with a Mediterranean climate that features hot summers and mild winters. The soil in the region is predominantly composed of schist and granite, which provides a perfect environment for growing high-quality grapes.
The Alentejo region is well-known for its rich history of winemaking, dating back over 2,000 years. The area produces full-bodied red wines with complex flavors and aromas. Some of the most popular varietals grown in the region include Alicante Bouschet, Aragonês, Trincadeira, and Touriga Nacional.
There are several towns and villages in the Alentejo region that are worth a visit for their unique history and culture, as well as their delicious food and wine. Évora, for example, is a UNESCO World Heritage Site and is famous for its Roman Temple, Gothic Cathedral, and impressive Aqueduct. Other popular towns to visit include Monsaraz, Vila Viçosa, and Estremoz.
Besides wine tasting, visitors to the Alentejo region can enjoy other activities such as hiking, cycling, and horseback riding. Many wine hotels also offer wine tours and tastings, stunning Alentejo picnics, and special indulgences such as hot air ballooning or private star gazing. You can even engage in unique activities such as cork trekking in one of the region's many cork producers.
Duoro Valley, Portugal
The Douro Valley is one of the most famous wine regions in Portugal, located in the northern part of the country, not far from the city of Porto. The history of wine production in the region dates back to the Roman Empire, but it was not until the 18th century that the production of Port wine began to flourish. The Douro Valley was recognized as a UNESCO World Heritage Site in 2001 due to its unique landscape and traditional wine production practices.
The region is famous for producing Port wine, a fortified wine that is made by adding brandy to stop the fermentation process. Port wine has been produced in the Douro Valley for centuries and is renowned worldwide for its rich, sweet flavor. In addition to Port, the region also produces a variety of high-quality red wines, including Touriga Nacional, Tinta Roriz, and Touriga Franca.
One of the most distinctive features of the Douro Valley is its terraced vineyards, which have been carved into the steep hillsides over the centuries. The terraces create a stunning landscape that has become synonymous with the region's wine production.
While wine tasting is the primary draw for visitors to the Douro Valley, there are many other activities to enjoy in the region. One popular activity is taking a boat ride on the Douro River on a traditional Rabelo boat, which was used to transport barrels of wine down the river to Porto. Other popular activities include hiking, cycling, and exploring the historic towns and villages in the region.
---
Dealu Mare, Romania
Romania has a rich history of winemaking, with evidence dating back to the Roman Empire. Today, Romania is known for its unique and diverse selection of wines that range from bold reds to crisp whites. From traditional blends made with local grapes like Feteasca Neagra and Busuioaca de Bohotin to international varieties such as Chardonnay and Sauvignon Blanc, Romanian wine offers something for everyone's palate.
In recent years, Romania has seen an increase in wineries producing high-quality wines that are winning awards both domestically and internationally. The Old Wine Road is easily accessible from Bucharest by car. In roughly one hour you can be in one of the most well-known wine areas of the country – Dealu Mare.
Here you can taste various wines directly from their producers such as Tohani, Budureasa, and Ceptura, to name a few wineries, and eat local delicacies. You can choose to stay overnight at one of the many old mansions in the region, travel from Bucharest, or stay in the lovely mountain town of Brasov.
In the mountains, close to Brasov, you can visit the Rhein Cellars, dating from 1892, where they produce sparkling wine through the original method. The cellars were established by King Carol I and have served the Romanian Royal Family ever since.
Recommended by Ingrid of Ingrid Zen Moments
---
Best Wine Regions of Spain
From Rioja to Priorat, Spain offers a wide variety of regions to explore. When visiting Spain, you can't miss out on Tempranillo, a red wine that's the backbone of many Spanish wines, or a crisp white Albariño from Galicia, or Cava, a sparkling wine that rivals Champagne.
Costa del Sol, Spain
The Costa del Sol wine region is located in the southernmost part of Spain, in the province of Málaga. It stretches along the Mediterranean coastline, from Marbella in the west to Nerja in the east. The region is characterized by its hilly terrain and Mediterranean climate, with hot summers and mild winters, providing an ideal environment for grape cultivation.
The primary varieties grown in the Costa del Sol wine region are Moscatel, and Pedro Ximenez. These grapes are used to produce a wide variety of wines, from dry and fruity whites to sweet and flowery dessert wines.
Some of the main towns and places to stay in the region include Sayalonga, Frigiliana, Competa, and Nerja. These towns offer a range of accommodations, from luxury resorts to quaint bed and breakfasts.
One winery to visit in the Costa del Sol region is Bodegas Bentomiz. This winery is known for its innovative winemaking techniques and stunning vineyard views.
What makes the Costa del Sol wine region special is its affordability compared to other wine regions in Europe, while still producing high-quality wines. Make sure to explore some of the best hiking trails in the area, which are perfect for spending time in nature and immersing yourself in the untouched mountain ranges. Of course, the small towns like Competa, Frigiliana or Canillas are great for little restaurants, narrow alleyways and handmade crafts.
Recommended by Victoria of Guide Your Travel
Jerez, Spain
Jerez wine region is the only one where the DOC Sherry wine can be produced. Located in the South of Spain, in beautiful Andalucia not far from Seville, the region is shaped like a triangle, between the towns of Jerez de la Frontera, Sanlucar de Barrameda, and Puerto Santa Maria.
Visiting the Jerez wine region is very interesting, as many people are only familiar with the sweet Sherry, which is usually exported outside of the country. In Spain, sherry is actually a rather dry and has a pale colour. The most popular types are Manzanilla and Pedro Ximenez, which is used in many local dishes as well. Pedro Ximenez is quite special as the grapes are left to dry completely in the sun to achieve a high concentration of natural sugar.
If you want to explore the area, the best place to base yourself in is Jerez de la Frontera. There are many things to do in Jerez de la Frontera that are connected to the sherry. The biggest bodega that produces sherry, Tio Pepe, is located here, in the historical centre. You can visit it to learn how sherry is made, as well as attend a tasting to see the differences between the different types of sherry. If you visit the town at the end of November you will have the chance to try mosto, which is a very young wine, barely fermented, sold with very minimal filtration. It costs very little and is served at the tapas bars around town.
Recommended by Joanna of Andalucia in My Pocket
Lanzarote, Canary Islands
Lanzarote's wine region is a unique and captivating destination for wine lovers and tourists alike. The unusual volcanic landscape, with its black, ashy soil and rocky terrain, provides the perfect backdrop for the thriving vineyards that produce some of the island's finest wines.
This region is particularly renowned for its volcanic Malvasia grape variety. However, the most interesting is Lanzarote's innovative viticulture practices. The volcanic ash is a fantastic isolator, allowing the grapes always access to plenty of nutrients.
One of the best things to do in Lanzarote is to learn more about grape cultivation and taste delicious wine. Bodegas Barreto is one of the best wineries to visit in Lanzarote with a long history dating back to 1950.
Lanzarote offers a wide range of accommodation options for travelers seeking the perfect place to stay on this beautiful Canary Island. Popular areas to stay in Lanzarote include Puerto del Carmen, which is only 15 minutes drive from Bodegas Barreto, or Playa Blanca which boasts stunning views of the nearby island of Fuerteventura. Also, Costa Teguise is a family-friendly destination with plenty of activities and attractions. However, no matter where you choose to stay on this sun-drenched island, you'll be within easy reach of incredible landscapes and great wineries.
Recommended by Paulina of The UK Every Day
La Rioja, Spain
Located in north central Spain, south of the famous Basque country and to the west of Navarre, you find the La Rioja wine region. La Rioja is one of Spain's most famous and renowned wine regions, yet one the smallest regions in the entire country.
The Rioja region is Spain is known for its Tempranillo varietals. However, the region is not restricted to just Tempranillo grapes and also grows Garnacha, Graciano, Sauvignon Blanc, and Verdejo, just to name a few.
There are nearly 600 vineyards in the La Rioja region and a majority of the bodegas require reservations for tasting and tours. The best places to base yourself in the La Rioja region are the capital city of Logroño and the self-proclaimed capital of the wine region, Haro.
Logroño has tons of wine bars and a few bodegas within the city limits. Don't miss the famous street, Calle Laurel. This street is a foodie's dream with around 60 pinchos bars that showcase wine from La Rioja region. Haro has numerous bodegas located right near the train station. Many of these wineries provide guided tours. It's also possible to order a tasting from the wine bar.
With a car it's possible to visit more "off the beaten path" vineyards as many villages are home to small family-run producers. There are also guided tours that provide driving services. The Camino de Santiago pilgrimage route runs through the heart of the La Rioja wine region. The almost 779 Km path to Santiago de Compostela allows the opportunity to walk right along the vineyards.
Besides wine, La Rioja has beautiful towns filled with rich history. The UNESCO World Heritage Site of the Yuso and Suso Monastery is a must-visit in the La Rioja region. The first origins of Spanish writings were believed to be written up in the caves.
Recommended by Megan J. Anderson of Packing Up The Pieces
Penedès DOP, Spain
The Penedès is the largest wine region in Catalonia in the northeast of Spain, about an hour southwest of Barcelona. It has Protected Denomination of Origin status and is known primarily for its sparkling wines (known as Cava) and a variety of white wines.
Cava is the Spanish equivalent of Champagne, made in the same traditional method involving a second fermentation in the bottle, but produced with different grapes – a combination of indigenous grape varieties Xarel-lo, Macabeu, and Parellada. Cava is a lot cheaper than champagne, but just as delicious!
There are around 140 wineries in the Penedès region and as it is a large region you can stay in several different towns in and around the Penedès to visit some of the wineries.
Vilafranca del Penedès is close to wineries like Torres, and Pares Balta, and Sant Sadurni d'Anoia is best for cava as it is home to Friexenet, and Codorníu, the oldest wine and cava producer in Spain.
Penedès is also a popular day trip from Sitges and Barcelona, either visiting by train or joining a wine tour. Wine tours from Barcelona often include a visit to Montserrat Monastery as well as visiting a couple of vineyards in Penedes.
If you choose to take the train from Barcelona it's about 50 minutes to Sant Sadurni d'Anoia from Sants Station, and you can walk to several wineries from the station. Vilafranca del Penedès is a bit further from Barcelona at just over an hour by train, and you might need to take a taxi or hire a bike to get around.
Recommended by Claire Sturzaker of Why Visit Barcelona
Serranía de Ronda, Spain
Serranía de Ronda in southern Spain is home to 16 wineries. Popularly known as "Ronda Wines," the area produces selections of Cabernet Sauvignon, Merlot, Syrah, Chardonnay, Macabeo, and Sauvignon Blanc, among others.
The region has multiple microclimates, which makes it perfect to grow vines. Some of the popular wineries to visit are Bodega F. Schatz, Bodega Doña Felisa, and Bodega Gonzalo Beltran. There are multiple towns to visit in the region, so unless you go on an organized tour, the best way to go is on a road trip.
On a road trip you can enjoy wine tastings and explore the region's whitewashed villages. People typically spend one day in Ronda, where you can see the famous New Bridge, the Arab Baths, and a number of opulent Andalusian palaces before enjoying a few glasses of Ronda Wine at night. If you stay the night, the Catalonia Ronda Hotel is spectacular, offering a rooftop terrace, pool, and exquisite views.
Among the most beautiful white villages to visit in the area are Casares, Gaucín, and Zahara de la Sierra. Nearby, you can also visit a village built in the rock, Setenil de las Bodegas, which is a great spot for buying some local wine.
Recommended by Linn Haglund of Amused by Andalucia
---
Best Wine Regions in Switzerland
Lavaux, Switzerland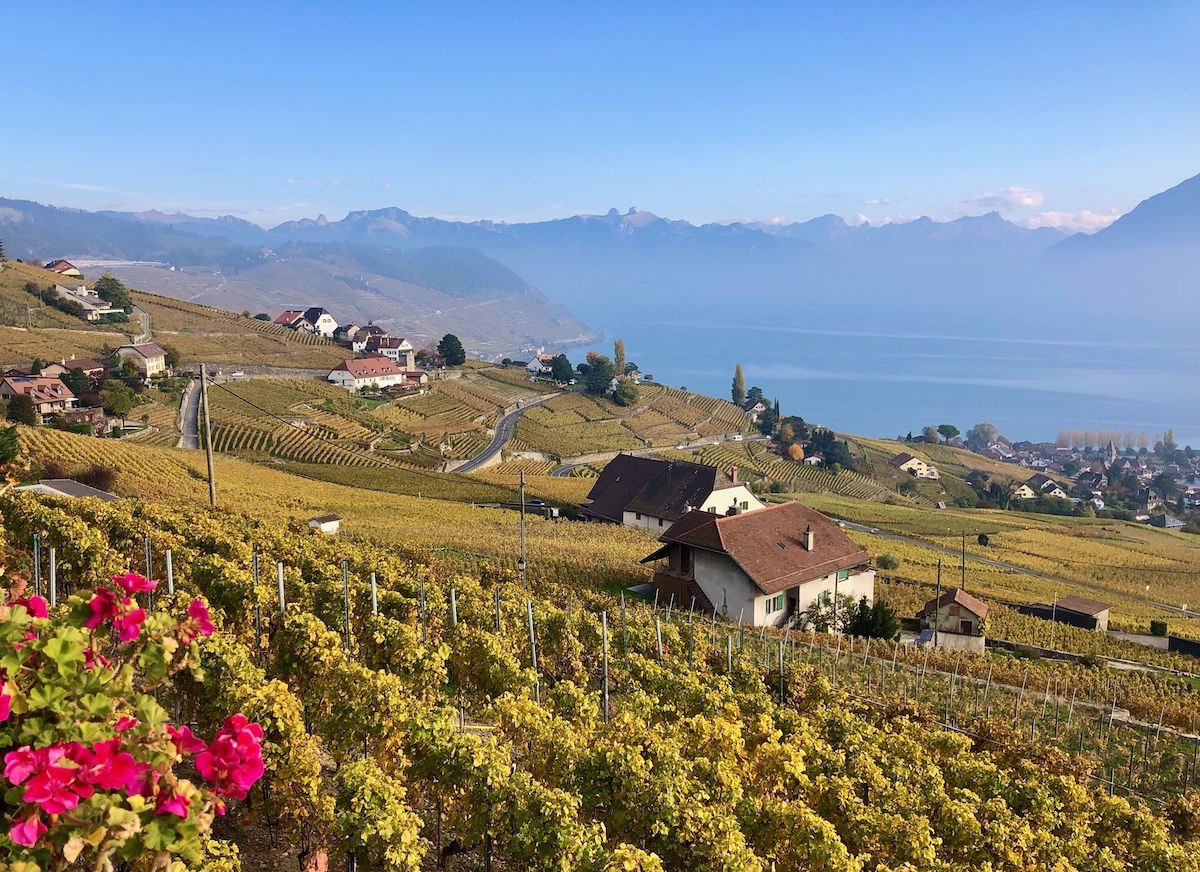 The steeply terraced Lavaux vineyards are located between Lausanne and Montreux in the Vaud region of Switzerland. With breathtaking views overlooking Lake Geneva and the Swiss Alps, the 800 hectares of terraced vineyards of the Lavaux are a UNESCO World Heritage Site.
The dry white wines produced here are made from the Chasselas grape, which grows well in the chalky clay-like soil of the Lavaux region. As well as the Chasselas grape, Pinot Noir and Gamay are other grape varieties cultivated in this region for producing red wines.
The Domaine Croix Duplex winery offers wine tastings and a fantastic view of the terraced vineyards from its terrace and is just a short walk from the Grandvaux Station (a 15-minute train ride from Lausanne).
There is a 32-kilometer footpath that runs through the vineyards starting in Lausanne-Ouchy and runs all the way to the picturesque Chillon Castle in Montreux. Within the vineyards, you'll find seven circuits with information panels detailing every facet of local viticulture.
Other things to do in the region include:
Taking a boat tour of Lake Geneva
Roaming the streets of Lausanne's historic center
Exploring Chillon Castle and visiting the home of Charlie Chaplin in nearby Vevey
Recommended by Sarah Wilson of Life Part 2 and Beyond
Neuchâtel Wine Region, Switzerland
Slow traveling through Switzerland on a unique nature-based road trip will lead you to some of Switzerland's hidden gems, such as the Neuchâtel wine region. The rolling vineyards and grand chateaus rest on the sunny shores of Lake Neuchâtel in the Northwest region of Switzerland. Sipping wine comes with a view, as the region is nestled against the Jura Mountains with epic views of the snow-capped Bernese Swiss Alps.
This small but charming wine region is known for its thousand-year-old vines that produce a medley of traditional white grape varieties such as Chasselas, Pinot Gris, Chardonnay, and Gewürztraminer and even some Pinot Noir.
The best winery to sample these varieties is Château d'Auvernier. The historic Château was built in the 16th century, and the family-owned vineyards have been passed down through generations for 400 years. Enjoy a wine tasting in their new modern tasting room, with the Château and vineyards as a scenic backdrop. Descend into the château's dark cellar room to purchase your favorite wine before departing and visit Bouvet-Javloir vineyards right next door. A popular way to explore the wineries in the region is by bicycle and a network of trails, but there are also plenty within walking distance of downtown.
To take a break from wine tasting, explore the cobblestone streets, historic buildings, and local boutiques in the Neuchâtel town square. One can also visit any number of old castles and museums in the region. The Laténium Park and Archaeology Museum looks at the UNESCO World Heritage pile dwellings submerged under the lake's waters.
The region has excellent camping and agritourism accommodations at family-owned farms in Val-de-Travers. For those looking to stay in a more lively area, downtown Neuchâtel has a variety of accommodations ranging from luxury waterfront hotels to more cozy bed and breakfasts.
Recommended by Susanna Kelly-Shankar of Curiosity Saves Travel
Save this to Pinterest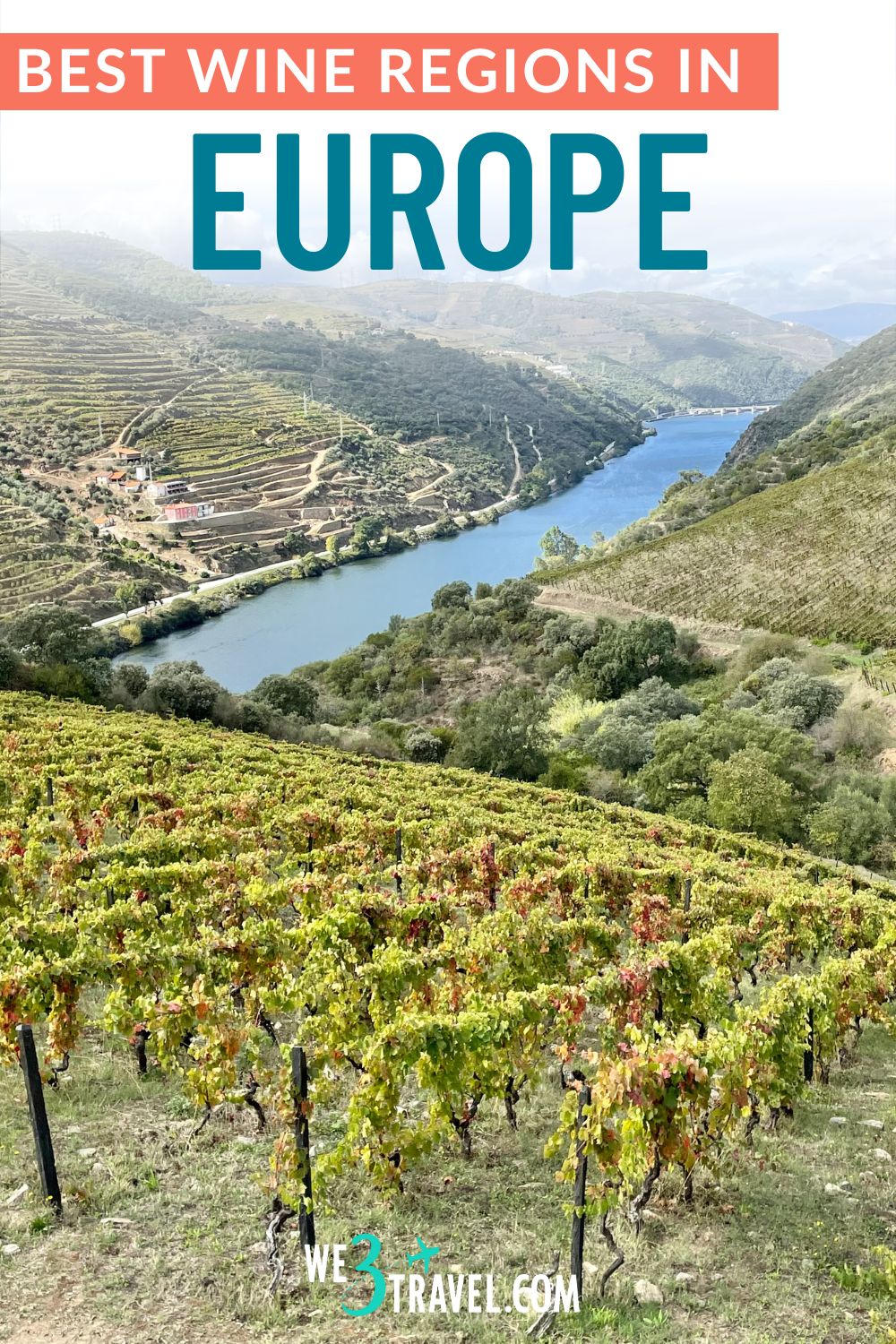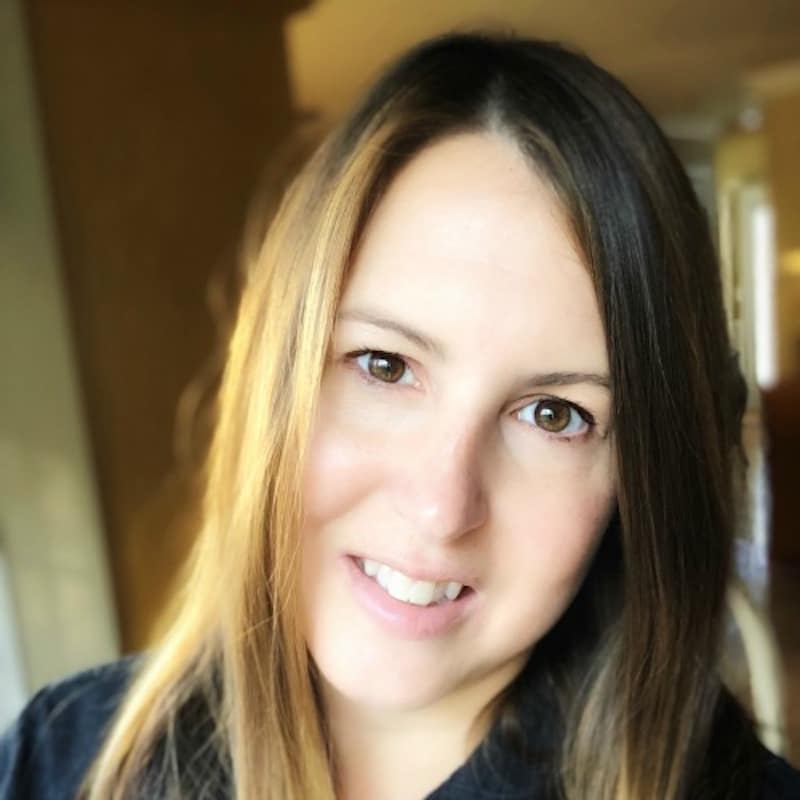 Tamara Gruber is the Founder and Publisher of We3Travel. A former marketing executive and travel advisor, Tamara is an award-winning travel writer and recognized expert in family travel. She is also the publisher of YourTimetoFly and the co-host of the Vacation Mavens travel podcast.