Sipping wine while gazing out across the Tuscan countryside is a bit like living a dream. In fact, it had been a dream of mine for some time to take an Italy wine trip with my husband. This dream became a reality on our recent kid-free trip to Italy. We extended our stay on the Amalfi Coast with three days in Southern Tuscany. Since we are wine aficionados, we knew that Tuscany wine tours were going to be the main focus of our visit.
As I researched our options, a few important points became clear. Primarily, Tuscany wine tasting is very different than what Americans are used to at U.S. wineries, particularly those accustomed to going wine tasting in Napa Valley.
I wanted to share some of my learnings, as well as my recommendations for a Tuscany wine tour and our favorite wineries.

5 Things to Know About Tuscany Wine Tours
Note: Our tour was hosted by Tuscan Organic Tours. All opinions are my own.
Appointments Required
Wineries in Tuscany aren't generally open to the public. There are exceptions, especially some tasting rooms in towns like Montepulciano, where you can walk in and do a tasting. However, if you want to visit vineyards, most will require that you make an appointment.
Outside of the larger commercial wineries, tasting rooms in Tuscany are modest. Yet this provides a more private and personalized experience. Instead of talking to someone behind a bar, you may have a chance to meet with the winemaker.
This is why it is important to take a Tuscany wine tour with someone that really knows the region and has connections to provide this level of personalized service. In addition, there are so many wineries to choose from. There are over 200 wineries in Montalcino alone. It can be hard to know which ones to visit without someone to guide you.
We took a full day wine tour with Tuscan Organic Tours. What I love about Tuscan Organic Tours is that they really focus on the smaller, organic, and biodynamic wineries. For their food tours, they also work with organic farms and have options to visit goat farms, watch cheese making, learn about bee keeping, and work with purveyors that support the slow food movement.
The owner, Giacomo, is also very knowledgeable about the history and landscape of the region, making it much more than a Tuscan wine and food tour.
Driving is not Recommended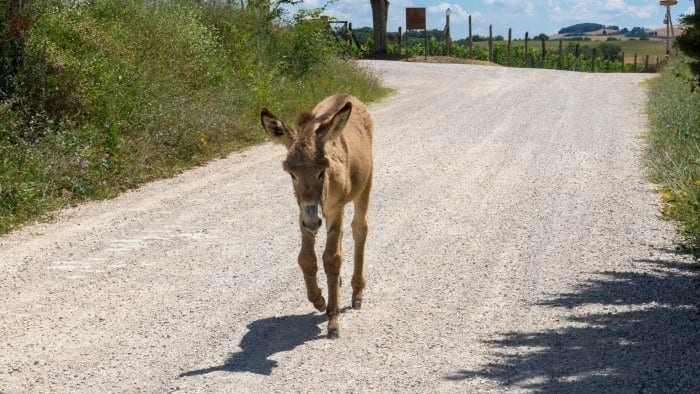 Obviously every time there is drinking involved, driving is not a good idea. However, it is extra challenging in Tuscany. First, finding some of the wineries can be challenging if you don't know where you are going.
Also, many of vineyards will by nature be located down narrow, winding dirt roads. I don't know about you, but I'm happy to sit back and let an expert navigate these roads. Plus, you never know what you will find around the corner.
Tuscan Organic Tours utilizes the latest model Ford vans to comfortably fit a small group, and they have multiple vehicles to handle larger groups. If you do want to bring the family along, Giacomo is also a dad and can supply car seats for the little ones.
Know your Varietals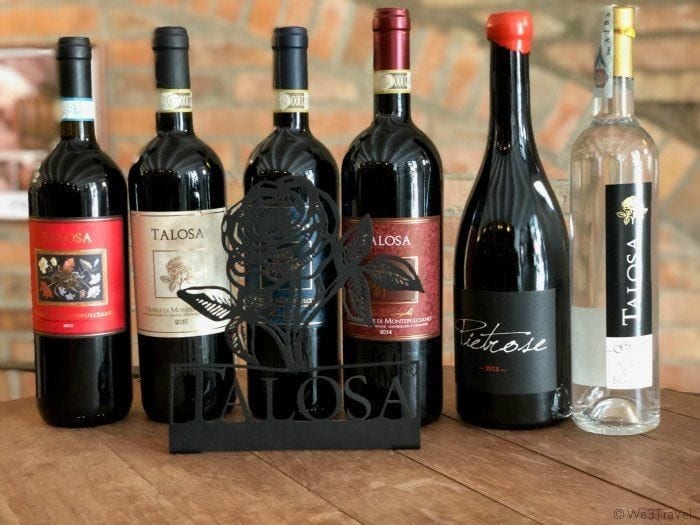 Tuscany isn't just one wine country. There is the Chianti region, which makes a good wine tour from Florence. Then in Southern Tuscany, you have the wine regions of Montepulciano and Montalcino. It is a bit far for a day trip from Florence, but perfect if you are staying in the region.
Just understand that each region focuses on its specific varietal. All may use the Sangiovese grape, but each region has its own micro climates and sub-climates, as well as regulations around what can be certified.
Before you book a wine tour in Tuscany, it will be helpful to understand what wines you prefer. I'd recommend sampling some at home. Especially the Chianti Classico, Vino Nobile from Montepulciano, and Brunello di Montalcino. You will also find each has its Rosso wines, a red wine that is either a blend or not, but is not qualified as a Vino Nobile or Brunello. These are more of the entry level wines for tasting, and then you work your way up to the Riserva.
Go Vertical
If you really want to get a good sense for the wines of a particular vineyard, request a vertical tasting. This means you will be tasting all the same wines, but of different vintages. If you do this, it is helpful to have a separate glass for each taste. This way you can go back and forth to decide which you really prefer as they are so similar it can sometimes be difficult to know your preference without comparison.
Keep in mind that unlike U.S. wineries, which typically produce a variety of wines both red and white, and sometimes sweet or sparkling, you will be likely be tasting the same varietals so make sure you like them before you go.
Be Prepared to Ship
You are only allowed to carry in one liter of wine per person when re-entering the United States. Therefore, for many reasons, it is easier to to ship any wine that you purchase home.
Shipping a case will likely cost approximately 90 euros. Most wineries will ship a half case, case, or more. You can mix and match different wines to make up a case or half case. It is much easier to get the wineries to ship as they take care of all the packaging and customs forms. It was a much easier process then what we discovered wine tasting in France.
Our Wine Tour with Tuscan Organic Tours
Our wine tour with Tuscan Organic Tours was one of our favorite days in Italy. Giacomo picked us up at our vacation rental apartment in Montalcino. Since we were staying in Montalcino, I elected to focus our wine tour on Montepulciano. However, Tuscan Organic Tours now also offers a Biodynamic Brunello Tour in Montalcino.
On our 45-minute drive over to our first winery stop, Giacomo explained the beautiful landscape of Southern Tuscany's Val D'orcia region (who knew they are still finding shells in the soil from when this whole region was under the sea!)
Our first stop was at Poderi Boscarelli, a boutique winery in Montepulciano. We started with a tour of the vineyards and barrel room with one of the winemakers, before heading inside for a vertical tasting of their Vino Nobile of Montepulciano.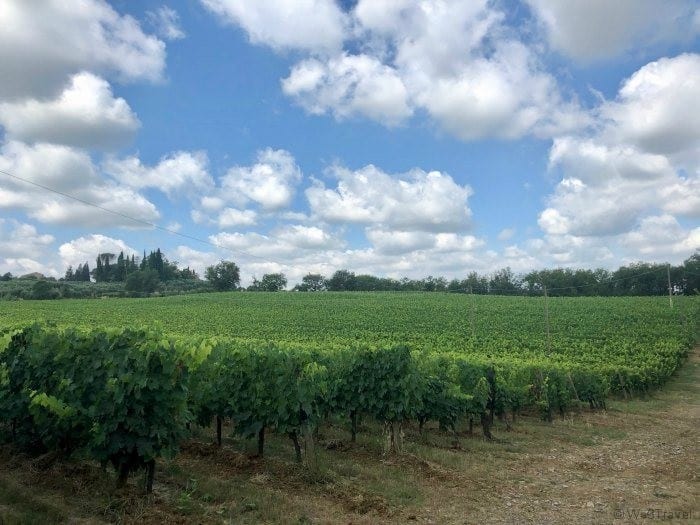 Their tasting room is not fancy, more like a corner of their offices, but that didn't impact our experience. We spent a lovely two hours tasting wine and learning about the differences between Tuscan wines. For example, did you know that Montepulciano d'Abruzzo is NOT made in Montepulciano, but in Abruzzo in east-central Italy?
It is confusing since as a cheaper wine, the Montepulciano d'Abruzzo is more well-known in the United States. However, the wine that put Montepulciano on the map is the Vino Nobile. And Boscarelli does it so well that we ended up ordering a case to ship home!
After our first wine tasting, we stopped in the small village of Monticchiello for lunch at the lovely and delicious Osteria La Porta. This restaurant just inside the gates of the village focuses on Tuscan cuisine and wines. Although there is seating both inside and out, you may want to request a reservation. By the way, they also offer cooking classes!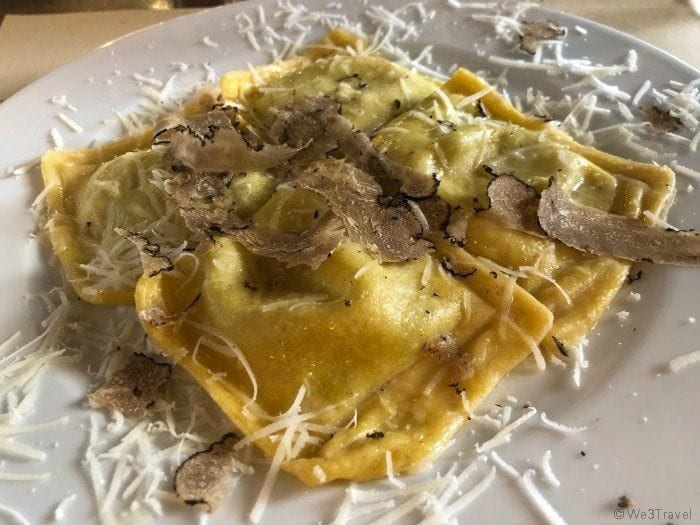 When we finished lunch, we headed into the town of Montepulciano for our second tasting at Talosa. There are a number of wineries inside the walls of Montepulciano that have wine cellars built into the hilltop and Talosa is one of them. They have a small shop and tasting room upstairs and you can visit their wine cellars for free. However I'd recommend setting up a tour and tasting if you are visiting on your own and not through a wine tour.
We descended down, down, down into the cellar, the temperature dropping with each step. However, you can only go so low, as the cellars have unearthed some Etruscan artifacts, as you will often find in the layers of lasagna that make up the Italian earth.
After our tour of the cellars, we stepped into their lower tasting room to sample a few of their wines. I really appreciated the contrast between the tasting in the countryside at the Boscarelli vineyard and the wine cellar experience at Talosa.
Some may request to do three or four tastings in a day but let me advise you that two is the ideal number. Beyond that, you will not have the same appreciation for the tour and the differences between the wines that you are tasting.
We finished our day with a short tour of the town, with some free time to explore on our own before heading back to Montalcino. If you are looking at taking a Tuscany wine tour, I would highly recommend that you take a look at Tuscan Organic Tours.
[plan-trip]
[/plan-trip]
PIN THIS FOR LATER
SaveSaveSaveSaveSaveSaveSaveSaveSaveSaveSaveSaveSaveSaveSaveSaveSaveSaveSaveSaveSaveSaveSaveSaveSaveSaveSaveSaveSaveSaveSaveSave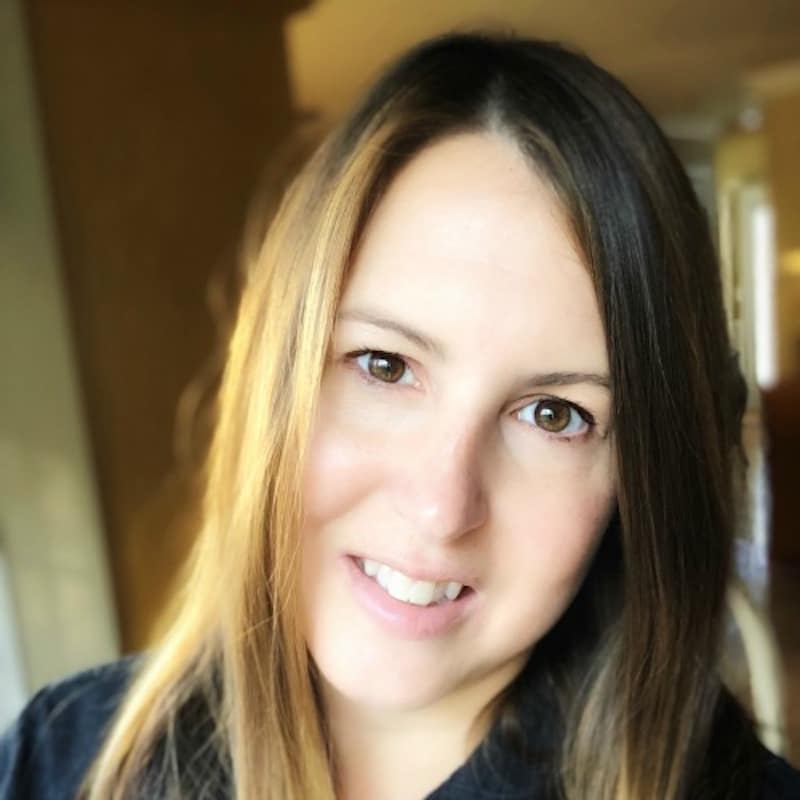 Tamara Gruber is the Founder and Publisher of We3Travel. A former marketing executive and travel advisor, Tamara is an award-winning travel writer and recognized expert in family travel. She is also the publisher of YourTimetoFly and the co-host of the Vacation Mavens travel podcast.