In the United States, when we walk into an Italian restaurant we are used to seeing a variety of Northern and Southern Italian specialties on the menu. But when you go to Italy, you get to experience different foods in different regions, where everything is fresh and authentic, based on ingredients and recipes that are local to that area.
Rome is a big city like any other, where you can get sushi, burgers, French cuisine, Thai, etc.; but when you go you'll want to be sure to sample some of the area's specialties. So I asked around to find the must try food in Rome and this is what I discovered.
On my first trip to Rome, more than 20 years ago, everything was new to me and I didn't even know what a pizza quattro stagioni was. (Four Seasons Pizza with with artichokes, mushrooms, olives and ham.) After many return visits where our stomachs sometimes take precedence over our sightseeing, I've had a chance to sample many of the must try foods in Rome.
So if you are wondering what to eat in Rome, keep reading. And if you really want to explore Rome's Another great way to explore Rome's food options is through a food tour. A few I recommend are:
Note: This post may contain affiliate links. If you click a link and make a purchase, I may receive a small commission. All opinions are my own.
Must Try Foods in Rome
These are some of the quintessential Roman foods that visitors should try. You know what they say…"when in Rome." But seriously, I find that when you try foods at their source of origin, where the ingredients are fresh and the techniques are inherited, you are likely to fall in love.
Carbonara
The origins of Carbonara is disputed but all that I can say is I'm glad someone came up with this recipe. Back in the States you may encounter a spaghetti carbonara made with cream, but that is not a true Roman carbonara.
Traditional carbonara is made with eggs, pecorino romano cheese, guanciale (pig cheek), and black pepper, usually served over spaghetti but can be served with rigatoni (my favorite) or any other pasta. You may also run across Gricia, which is similar to Carbonara but without the egg.
Al Moro near the Trevi Fountain is famous for its carbonara. However, the carbonara at Taverna die Fori Imperiali near Piazza Venezia was the best I've ever tasted, and this is one of my favorite pasta dishes! I didn't even order it but I kept stealing the ultra-crispy, succulent pieces of guanciale off of my daughter's plate. And I used to think pork belly was good.
Cacio e Pepe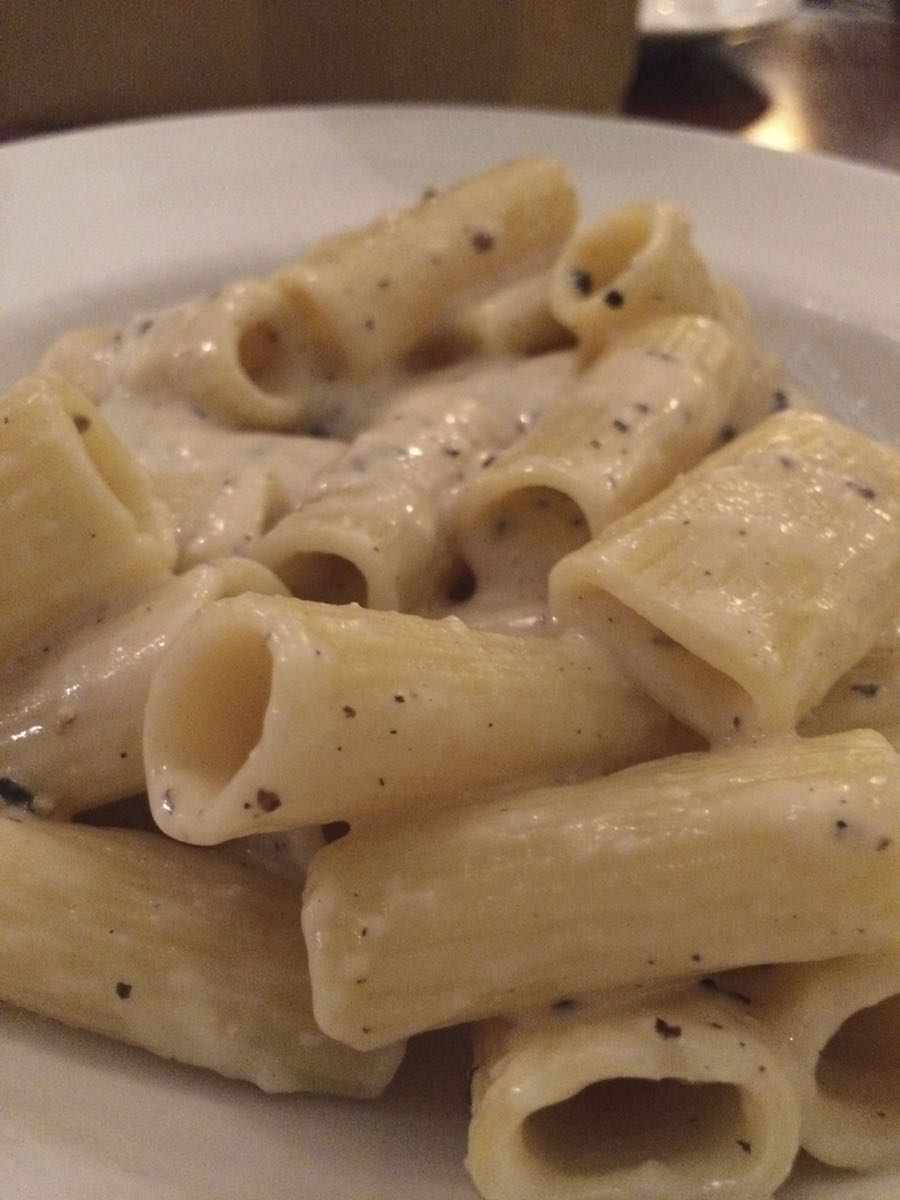 Cacio e Pepe literally means "cheese and pepper" and is made with black pepper and pecorino romano cheese typically served over long, thick spaghetti. Not only is this one of Rome's most famous restaurants, it is also my personal favorite.
Amatriciana
Amatriciana is another pasta sauce that uses pig's cheek (guanciale), however Amatriciana also uses tomato, pecorino, and olive oil and is served over a variety of pastas, often tubular pastas like rigatoni.
Fried Artichoke
Most famously found in the Jewish quarter of Rome, these artichokes are deep fried so that each leaf is crispy. It makes you want to visit Rome when artichokes are in season in the spring! Da Gigetto is famous for the Jewish-style fried artichoke, but we had delicious ones at at Piperno in the Jewish Quarter.
You may also find carciofi alla romana (Roman artichokes). When prepared this way, Carciofi alla Romana are rubbed with lemon and then stuffed with chopped wild mint and garlic and simmer in water, white wine and a bit of olive oil. I could have eaten the Carciofi alla Romano, artichoke sautéed in lemon and wine, from Taverna dei Fori Imperiali all day long. I've never tasted anything like it — delicate, tender, lemony but sweet.
Suppli
Unlike the arancini from Sicily, suppli are made with rice cooked in a tomato sauce, stuffed with cheese and then deep fried to create a ball of savory goodness. This was one of our favorite discoveries on our first family trip to Rome.
Porchetta
Porchetta is a boneless pork roast cooked over wood with garlic, rosemary, and sometimes other herbs. I had actually never heard of porchetta until we took a Trastevere food tour and at first I was reluctant to try it because I don't care for roasted pork in general because I find it too dry and too tough. Porchetta is neither of those things. It is soft, succulent, and filled with flavor.
The porchetta we tried was cut fresh at Antica Norcineria in Trastevere, a store that has been in the same family for generations. The porchetta is often served in a sandwich but can be enjoyed on its own.
Saltimbocca alla Romano
Many Americans are familiar with the Italian dish of Veal Saltimboca, which is based on the Saltimbocca alla Romano. This meat dish is made with veal and sage wrapped in prosciutto and cooked in white wine and butter.
Trippa
Trippa, or as we know it, tripe, is made from the stomach of cows, pigs, and sheep. The Testaccio neighborhood is famous for its dishes using offal (or the quint quarto — the fifth quarter). Trippa all a Romana is tripe cooked in tomato sauce with pecorino.
You will also find oxtail stew and la pajata (baby calf intestines). I have tried tripe in Tuscany, but I'll admit that I'm not a fan. Even the look of it is off-putting to me.
Thin Crust Pizza
Unlike pizza from Naples (which is what we are used to in the Northeast U.S.), Roman pizza has a thin crust cooked crispy with no wide crust lip around the edges. You will also find many takeaway pizza places that offer pizza by the slice (Pizza al Taglio) that is charged by the weight and cut with scissors or a knife.
We had a lot of fun taking a pizza making class in Rome!
You may also encounter pizza bianco. Different than the white pizza you might have in the U.S., this is a focaccia style pizza bread served in bakeries throughout Rome.
Pecorino-Romano Cheese
In Rome, Parmesan Reggiano is not the king of cheeses, rather Pecorino-Romano or sheep's milk ricotta reigns supreme. Made from sheep's milk, pecorino romano is hard and salty, but you will find that the Pecorino-Romano in Rome is not nearly as salty as it is in the U.S.
In fact, we had a chance to visit a farm near Pienza and did a cheese tasting to experience the different aging of Pecorino Romano and understand the differences.
Brutti ma Buoni
With so many hazelnuts around Lazio and Rome, you will find these "ugly but good" hazelnut cookies in many bakeries. They look a bit like lumpy biscotti but chewier.
Tartufo and Gelato
While not created in Rome, I'm sure you'll find plenty of excuses to have gelato. When looking to satisfy your gelato craving, try to find the "real" stuff, not fluffed up and disguised with artificial color and chemicals.
You might also want to try some Tartufo. Made famous by Tre Scalini in Piazza Navona, Tartufo is made up of one or two flavors with frozen fruit in the center, covered with a shell of chocolate or cocoa.
I could go on and on about the delicious food we ate but when I surveyed the family, these all rose to the top of the list as the must try food in Rome.
Tips for Eating In Rome
Before you head to Rome, there are a few things that you should know:
In Italy, cappuccino is only ordered in the morning, typically with a pastry and standing up at the local bar
Coperta or a cover charge is sometimes added to your bill to cover service and bread.
Tipping is not required. If you want to tip, try to carry some coins or small bills to round up the bill and leave it on the table as it isn't easy to add it to a credit card charge.
Water from public fountains is completely clean, drinkable, and free (so carry a refillable water bottle)
In Italy, the meal starts with the appertivo/starter, followed by primi (typically pasta), then secondi (often meat or fish), and finished with dolce for something sweet. It is possible to add a contorno / side like a salad or vegetables to your secondi.
Don't eat cheese and fish together
Avoid restaurants within a block or two of a major tourist attraction. Walk a little further for a better meal.
Make reservations, especially for dinner!
VISITING ROME? READ MORE
Visiting More of Italy? Read More
PIN THIS FOR LATER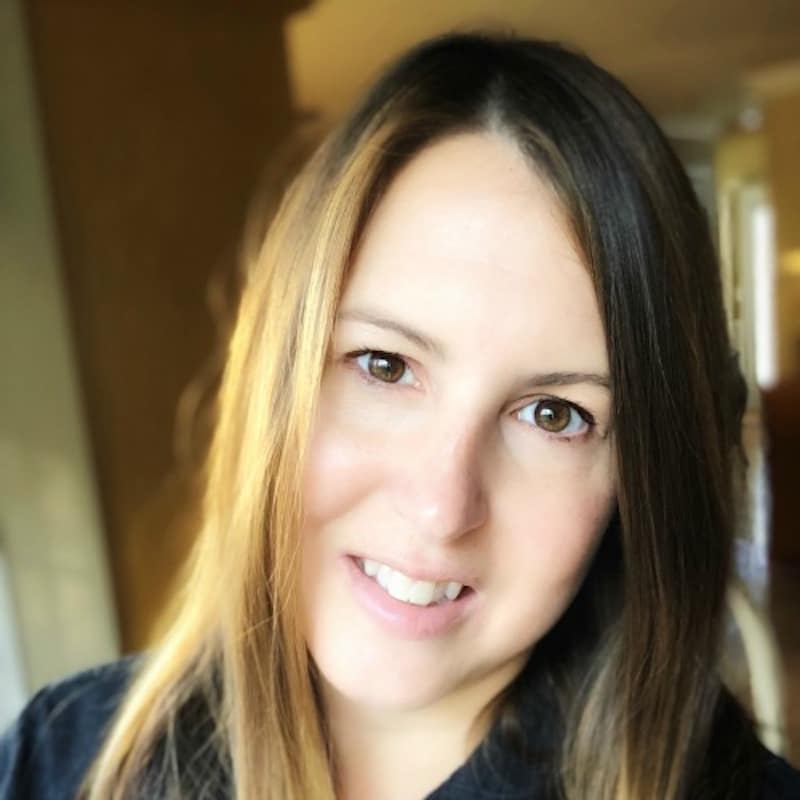 Tamara Gruber is the Founder and Publisher of We3Travel. A former marketing executive and travel advisor, Tamara is an award-winning travel writer and recognized expert in family travel. She is also the publisher of YourTimetoFly and the co-host of the Vacation Mavens travel podcast.