Back in the day, tourists had to lug around guidebooks and phrasebooks while looking like idiots gawking at outstretched maps and wandering aimlessly trying to find their way or a decent place to eat. While it still may be easy to pick out the tourists, at least you don't have to haul all that gear. Now all you need is a smartphone and these Rome apps (and perhaps an extra battery pack.)
Even if you turn off your voice and data roaming while over seas, your smartphone can still be handy for more than just a camera when traveling. I have a number of mobile apps that I recommend when traveling internationally, but here some specific Rome apps to download before you leave on your trip.

10 Rome Apps
1. Rome Metro – if you plan on using the Metro, some type of Metro app is critical. I picked Rome Metro because it was cheap and provides station lists for both Lines A and B, maps, and a points of interest list with the nearest Metro stops (super helpful!)
2. Learn Italian – another essential is an Italian phrases app. Whichever one you go with, just make sure you pick one that operates offline and you download the content before you go (if needed.) For language learning before the trip, I also downloaded Mindsnacks Italian and DuoLingo Italian, and we have been listening to the Italian Survival Phrases podcast.
3. Rome Pocket Guide – this app will give you audio-driven walking tours around Rome with a number of itineraries to choose from. They offer in app purchases for different cities and each city is $5.99.
4. Rome mTrip – I've raved about mTrip before but this app is a combination of offline maps, destination guide, itinerary planner and trip journal. I used the Barcelona and Madrid editions when we went to Spain and found them invaluable for finding our way around. Before our trip, I created our itinerary using the app. Then, as we are out and about, the app provided offline maps and estimated walking, driving or public transportation times between destinations. If you want, you can then write reviews, upload pictures, and create a journal of your trip. Each city guide is $4.99.
5. Rick Steve's Audio Europe – I'm a big fan of Rick Steve's podcasts and guidebooks and his app offers guided walking tours of popular attractions in Rome like the Colosseum, Forum, Jewish Ghetto, Pantheon, St. Peter's and the Sistine Chapel. So if you don't want to hire a tour guide, this might be the next best thing.
6. LivItaly Tours – this new app from one of my favorite tour companies offers an overview (with a map) to some of Rome's popular or more off-the-beaten-path attractions. The real wow factor is with their virtual reality features, which can only be unlocked when you are on one of their tours.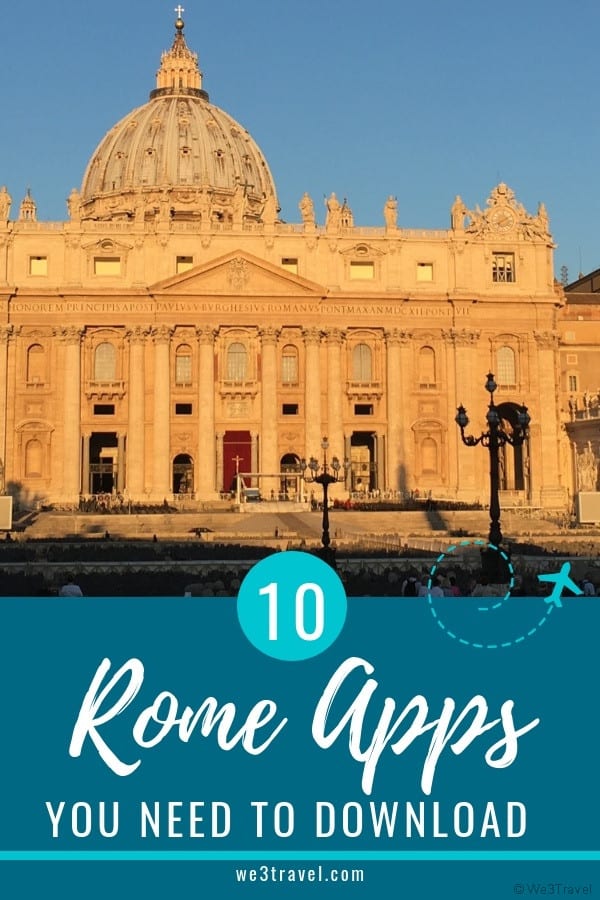 7. Eat Italy – now let's get to eating! One of my favorite apps for trying to discover restaurants a bit off the tourist trail is Eat Italy from Elizabeth Minchilli. Elizabeth is an expat cookbook author, blogger and food tour guide. She will even create a custom eating itinerary for you if you have the cash.
8. Katie Parla's Rome – another blogger with her own food app for Rome is Katie Parla. I find the interface of this app more challenging to work with but I like having both since the two don't always agree on what the best restaurants are and it is good to get another opinion.
9. Italian Menu Decoder – Italy is probably one of the easier countries to travel to because most of us are fairly familiar with the menu. Someday I'll have to tell you the story of how an app like this would have saved my husband a lot of embarrassment in France! It provide an alphabetical index of foods and their descriptions so you can decide if that is really what you want to eat or not.
10. Drinking Water – Rome has public water fountains throughout the city so instead of buying bottles of water, you can bring along a refillable bottle and this app can help you find where to fill it. You won't be able to use the locate button without having data turned on or being in WiFi coverage but you can still zoom in on the map to find something nearby.
PIN THIS
Do you have any favorite Rome apps for travelers that you would recommend? If so, leave a note in the comments below.
Photo credit: The featured photo is courtesy of Steven Vance via Flickr Creative Commons License and has been edited for size. This post contains affiliate links. If you make a purchase, I may receive a small commission.
SaveSave
SaveSave
SaveSave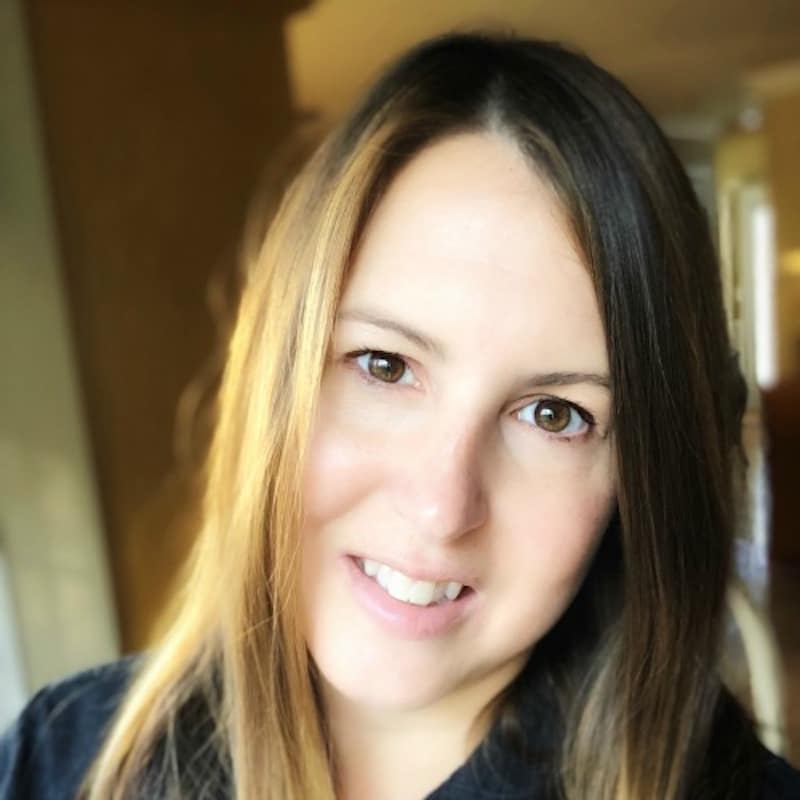 Tamara Gruber is the Founder and Publisher of We3Travel. A former marketing executive and travel advisor, Tamara is an award-winning travel writer and recognized expert in family travel. She is also the publisher of YourTimetoFly and the co-host of the Vacation Mavens travel podcast.