Portugal may only rank #10 on the list of most visited countries in Europe, but tourism interest in Portugal is growing and one of the reasons, beyond its amazing culture, landscapes, and food/wine, is the relatively low cost of a Portugal vacation. You can find articles out there listing Portugal as a great place to retire, or as an affordable place to live abroad, or you can even find budget backpacker guides, but not many answer the question of how much does a trip to Portugal cost.
Just like my other travel budget guides for Italy, Greece, Paris, London, and Iceland, I've used my experience of visiting Portugal to break down a Portugal travel budget for 2023 for an average family of four. Of course, if you are a couple or visiting Portugal solo, you can still use this guide to Portugal trip costs.
But before we break down the trip to Portugal cost, here are a few tips to keep in mind when planning a trip to Portugal:
The least expensive time to visit Portugal is going to be in the winter or early spring when the weather is rainier
To keep costs down, limit your time in the big cities and go to some of the lesser-visited regions like Alentejo
Renting a vacation home or Airbnb can save money, but there are many hotels or Quintas that offer villas or family-size rooms at affordable rates
Starting in November 2023, visitors entering the Schengen member countries called ETIAS must complete an online authorization request within 96 hours of travel for approval. The cost is 7 EUR per traveler, and individuals under 18 or over 70 will not be charged a fee. A total of 59 countries that previously could visit the Schengen zone visa-free will be affected including the USA, Canada, U.K, and Australia.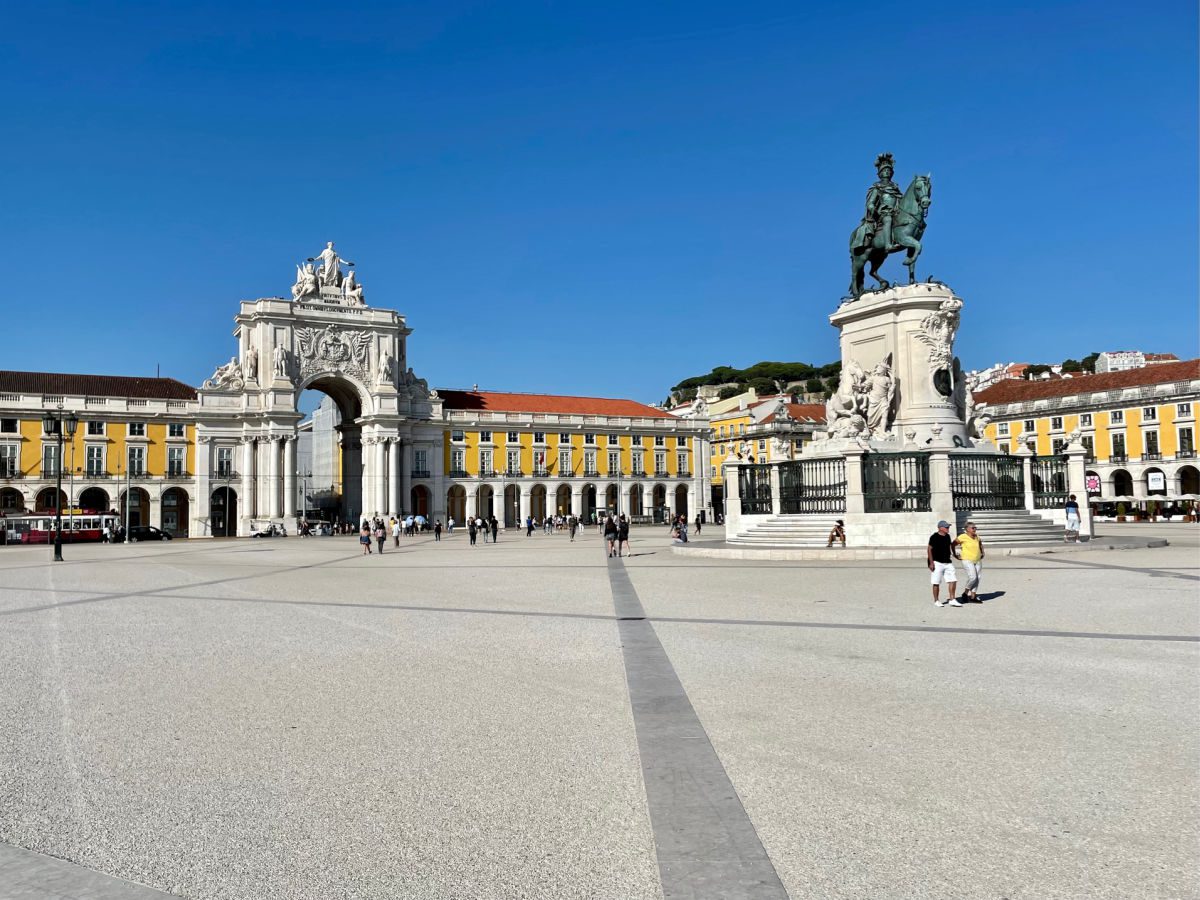 Portugal Travel Budget Assumptions
When I visited Portugal, I stayed in a mix of luxury and more moderate properties. While it is easy to visit Portugal on a modest budget, since most of my readers are looking for more upscale vacations, I've based this guide on a more moderate budget featuring mostly four-star accommodations and traveling during the high season.
I've broken down the cost of a trip to Portugal with what it would cost for a family of four to travel to Portugal during the summer months. However, if you are planning a different type of trip, adjust the numbers for the size of your party. I've tried to provide some comparisons if you are looking to go a little more upscale to luxury properties. For simplicity, I've also US dollars and typically use xe.com to get up-to-date currency conversion rates.
In order to determine what a trip to Portugal costs for most families, I've included approximate pricing for two adults and two children between the ages of 6-11. Let's assume they are traveling from a major airport hub on the east coast of the United States (e.g. Boston or Newark both offer direct flights to Portugal) during high season in June and staying for seven nights, which is just enough time to see a bit of Lisbon or Porto and one of the other regions.
If you aren't sure where you want to go in Portugal, I have put together four sample one-week Portugal itineraries that you can choose from. If you would rather have someone else plan your trip and put together an amazing journey through Portugal with unique experiences, I'd highly recommend working with my partner EPIC Travel. Mention We3Travel when contacting EPIC Travel and receive a free VIP welcome gift when you arrive on your EPIC journey to Portugal.
To create your budget and a general idea of what a trip to Portugal costs, I've included the approximate price of flights, the average cost of hotels, local transportation, food, and basic activities.
How Much Does a Trip to Portugal Cost?
Note: This post may contain affiliate links. If you click a link and make a purchase, I may receive a small commission. All opinions are my own.
Airfare to Portugal
One of the great cost savers for a trip to Portugal is the availability of fairly low-cost airfare from the country's flagship carrier, TAP Airlines. TAP Airlines offers direct flights to Lisbon or Porto from a number of major USA cities including Boston, New York (EWR), Washington D.C., Miami, Chicago, and San Francisco. While TAP is a low-cost carrier, it is a step above budget airlines and offers upgrades to Economy Xtra and a spacious Executive Class.
One of the other things that people love about TAP is the free stopover program, which allows for a multi-day stay in Portugal before continuing on to another destination, which is great for families that want to start a grand European tour in Portugal.
You can very frequently find direct, economy fares on TAP for around $500 per person. You will have to pay extra for a seat assignment and checked luggage, but I'm an over-packer and I've done a week in Portugal with just a carry-on bag. When I checked current rates for a weeklong stay in the summer, the costs came in at about $850-1200 per person. However, if you are willing to travel mid-week or keep an eye out for flight deals, you should be able to find cheaper fares so I've based this budget on $850 per person.
If you have flexibility on your vacation time, I recommend subscribing to an airfare deal site such as Scott's Cheap Flights to look for sales.
Total airfare cost (for a family of four): $3400
Accommodation Costs in Portugal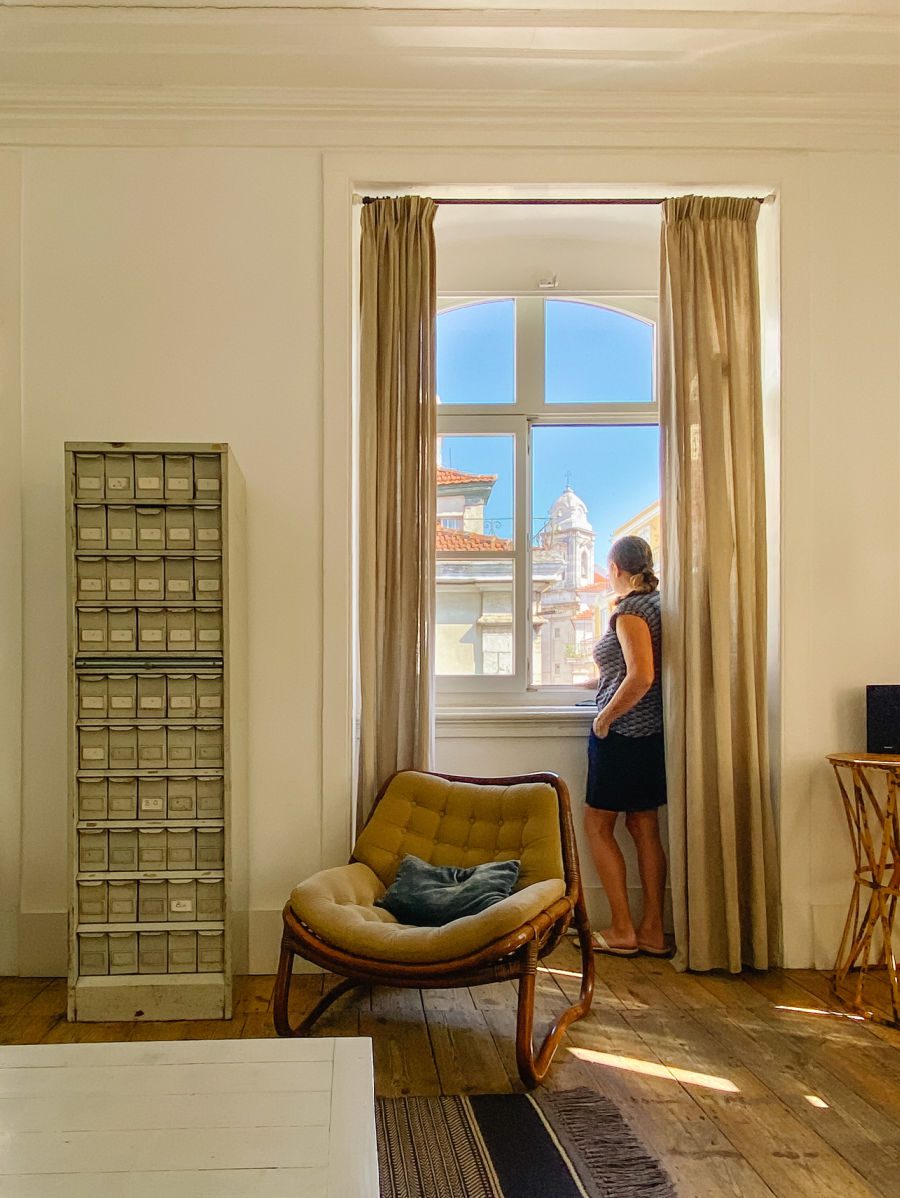 In order to estimate accommodation costs, I allocated three nights in Lisbon, followed by four nights in another region, such as coastal Alentejo or the Algarve for some relaxing beach time. Of course, if you have more time I encourage you to explore more of Portugal including Cascais/Sintra, Douro Valley, and interior Alentejo (although not in the summer when it is extremely hot and dry.) Or, utilize that free stopover deal with TAP to spend a week island hopping in the Azores or just a few days on São Miguel.
Lisbon Accommodations
While you can expect higher hotel rates in the capital, Lisbon is still a pretty affordable city for families to visit compared to Paris or Rome. And, there are a number of apart-style hotels that are absolutely perfect for families. Some moderately-priced, family-friendly options include:
Alentejo or Algarve Accommodations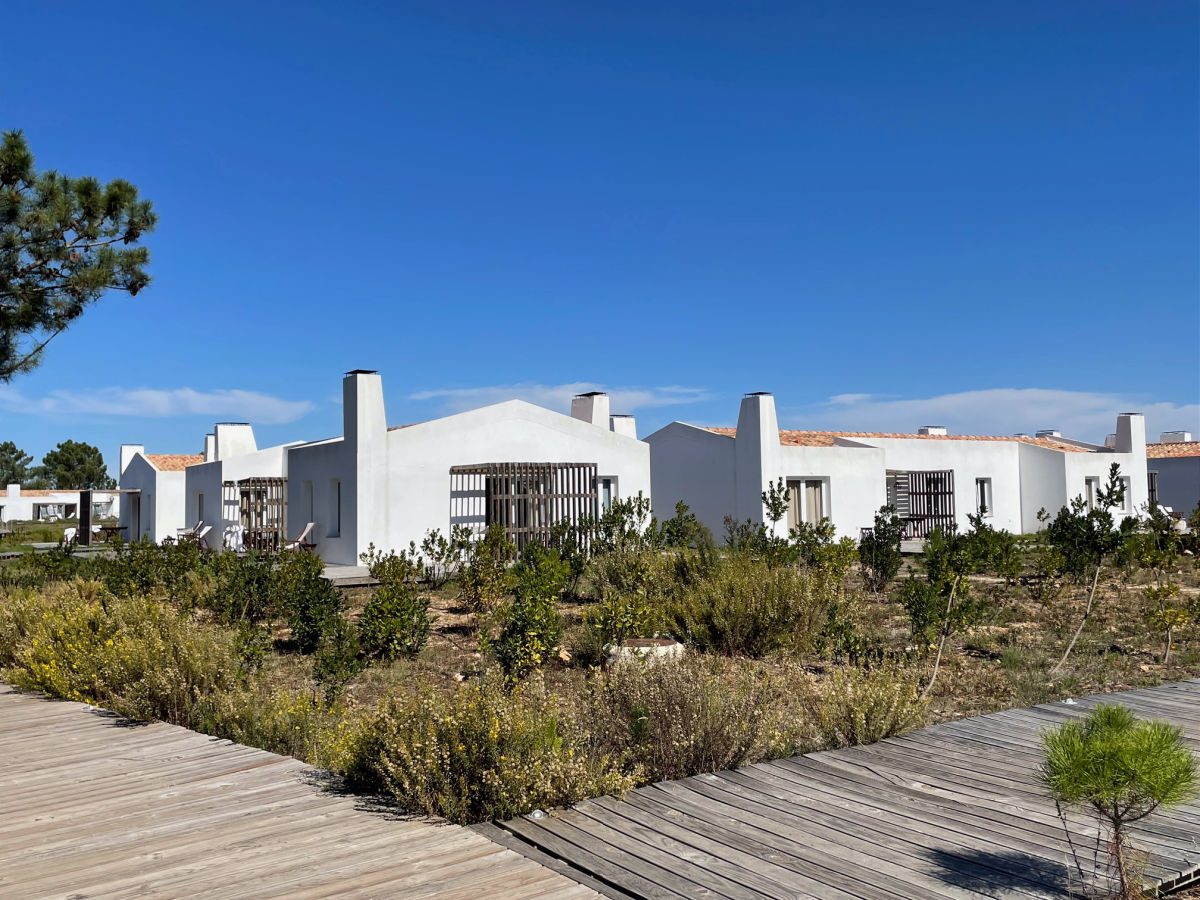 For a one-week trip to Portugal, splitting your time between either Porto or Lisbon and one other region makes the most sense to give you a decent amount of time to explore both. If you are visiting Portugal with kids in the summer, I'd recommend a combination of Lisbon and either coastal Alentejo, south of Portugal on the coast, or the Algarve, Portugal's famous southern rocky coast.
In coastal Alentejo, you will find wide, soft sand beaches and nature preserves, along with an upcropping of golf resorts and communities. In the Algarve, you will find the cliffs, caves, and gorgeous rock formations that make this Portuguese coast famous. There are a scattering of hotels or rental properties in the coastal towns, as well as some larger family-friendly coastal resorts, or, more traditional farm stays inland.
Some family-friendly options include:
Morgado do Quintão – farm stay on a winery not too far from the Algarve coast, offers three-bedroom villas with a private pool starting at $315/night in the summer (7-night stay required in the high season though)
Craveiral Farmhouse – a boutique hotel in Coastal Alentejo with a pool, restaurant, and on-site activities that offers lovely family-friendly farmhouse villas that sleep four starting at $381 per night
Quinta da Comporta – near the sandy beaches and wilderness of Comporta, just an hour or so south of Lisbon, this boutique wellness resort offers family-friendly townhouses starting at $425 per night
You can choose to splurge in one destination and save in the other, with an average nightly cost for a family of four of around $450 per night.
Keep in mind that this is mostly using apartments or apart-hotels that offer spacious two-bedroom apartments with kitchens, which allow you to save on eating out. You can also look at family rooms in standard hotels or perhaps fit into a one-bedroom apartment if you are traveling with young children that can share a pull-out bed.
Total Accommodation Cost: $3,150
Transportation Costs within Portugal
If you are staying in Lisbon and Porto, you will spend most of your days walking the hills and small streets of the city if you stay in the central historic downtown districts. You may want to hop on the Lisbon Tram 28 for a fun way to explore the city, at a nominal cost of 3.00 euros per ticket. Even if you want to take a day trip to Sintra from Lisbon, you can take the train from the Rossio station in the city center to Sintra for 6 euros.
To go to the Algarve or Coastal Alentejo, you will probably want a rental car so that you can get there and back but also have the freedom to explore, especially as not all hotels are located on the beach or in a town. I typically use AutoEurope when looking to compare the best car rental rates in Europe.
A four-day rental for a family-size sedan starts at around $625, but if you don't have a lot of luggage or big teenagers, you could fit into the midsize starting at just $350. Just make sure you understand the insurance deductibles and inclusions. Sometimes I will opt for the pricier EuropeCar vs. the off-brand competitors because of the quality of the car and service (and insurance pricing built-in).
Total Transportation Costs: $400
Food Costs in Portugal
Food is one area where you can really save in Portugal — even for foodies like me! Yes, you can totally indulge at a Chef's Tasting menu with wine pairing at a top restaurant in Lisbon, but you can also find delicious, hearty meals for under 10 euros. If you avoid the most touristy areas or eating at hotels, it is easy to enjoy the menu of the day at many local tabernas for 7-12 euros, which would include something like roasted/grilled chicken and fries or codfish fritters or shrimp in garlic sauce with rice.
For breakfast, you can pick up some delicious pastries at a local bakery for $1-3 each. During your trip, you will also want to indulge in a few custard tarts, or pastel de nata!
The one thing to watch out for in restaurants is that they will often automatically offer the bread service and they often charge 1-3 euros per person for the bread with butter/olive oil and some olives. If you don't want it, just decline and ask them to take it away. Tipping is also not common in Portugal so there are no "hidden" costs unless you want to leave some change with the bill.
Of course, another way to save is to shop at a local market and utilize the kitchen at the self-catering apartments or apart-hotels. Even if you don't cook every meal, it can be a great way to save on a few meals and have ready access to snacks. Either way, families could get by on only about $100 a day for food, unless they want a few splurges or some extra bottles of wine.
Total Food Costs: $700
Tours and Activities Costs in Portugal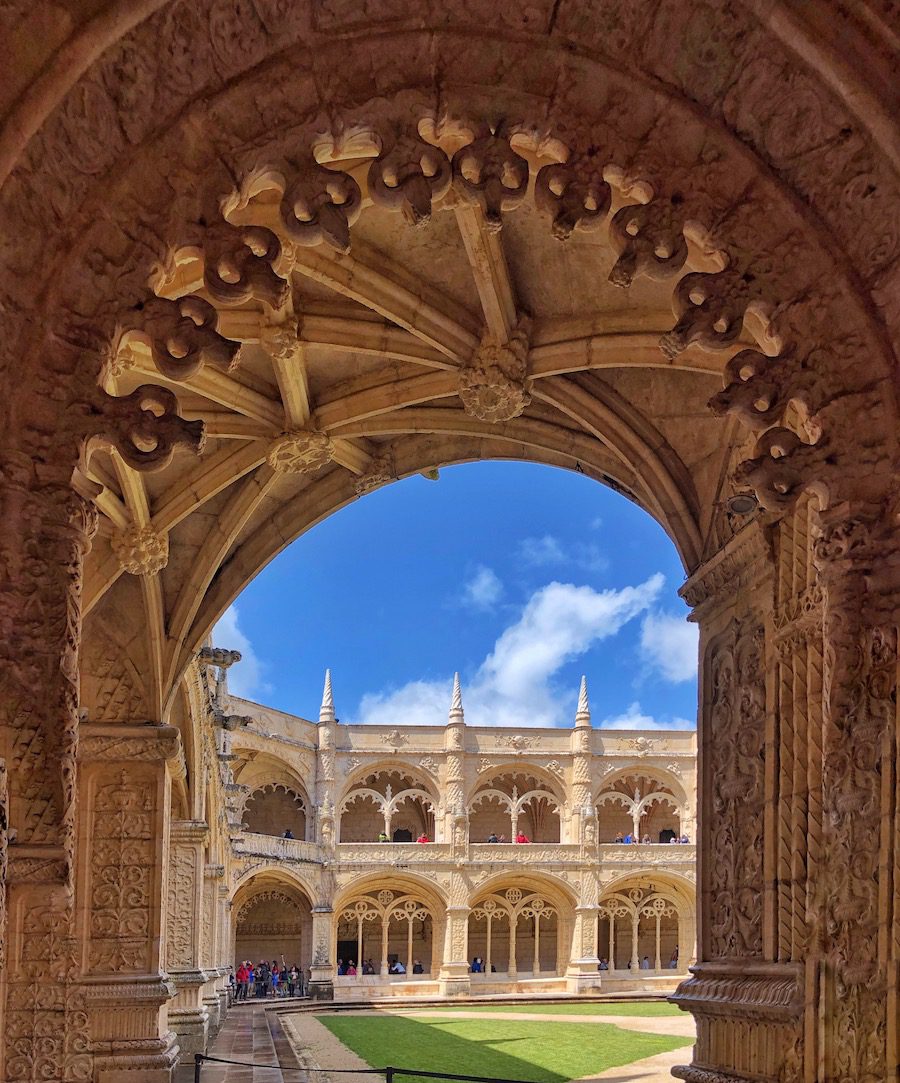 I'm a big believer in splurging for experiences and hiring personal tour guides to learn more about a destination and its history and culture. That said, Lisbon is the kind of city where you just want to wander and take in the scenic overlooks, tiled buildings, and streets, enjoy the street art, and appreciate the architecture. You can easily spend an afternoon getting lost in the historic Alfama district.
If you do want to try a few tours or experiences, I would recommend:
If you are staying in the Comporta area in Coastal Alentejo, you should enjoy some time on the beach and various watersports including kayaking or surfing lessons. Something quite memorable would be a sunset horseback ride on the beach ($58.00 per person.)
In the Algarve, you will want to spend time exploring the small villages like Lagos and Carvoeiro and hiking the miles of gorgeous cliffs along the coast. You may also want to sign up for a boat tour to see the caves or look for dolphins (from $36 per person.)
Total Activities Cost: $1050
Total Portugal Trip Cost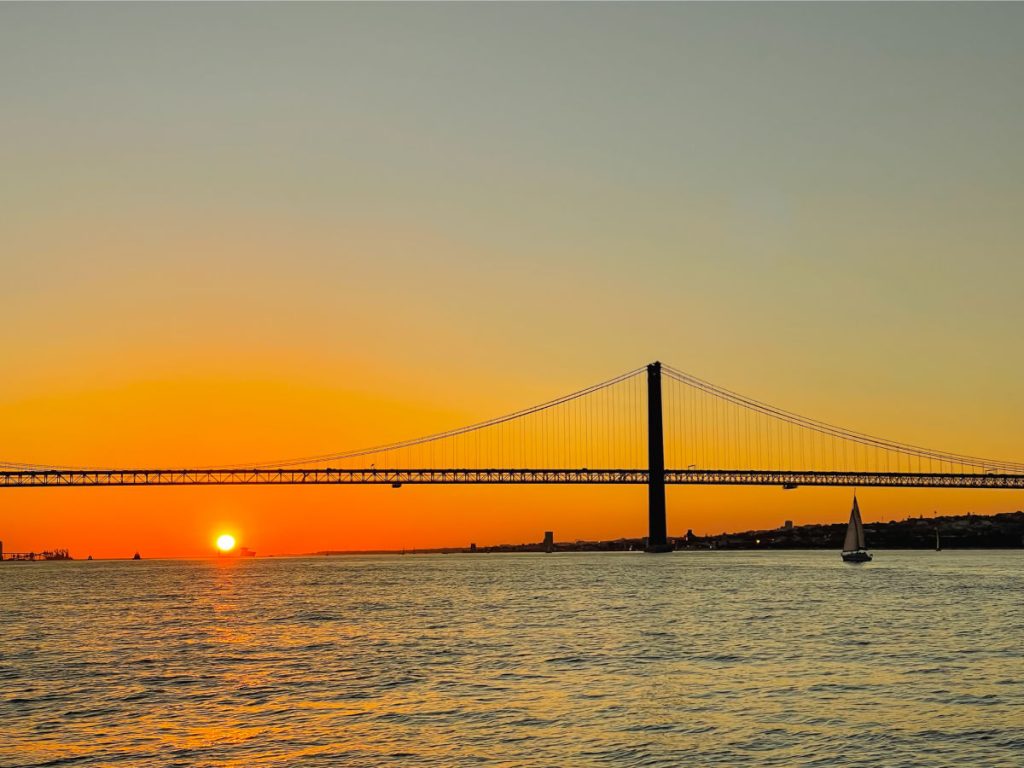 Given these parameters, a total Portugal vacation budget for a family of four visiting in June for a total of seven nights for two adults and two children would be approximately $8,700, or $310 per person, per day. This average has increased significantly in 2023 due to rising prices in airfare and accommodations. If you are able to travel during shoulder seasons or find a great flight deal, you can save significantly.
Of course, you could greatly overspend on this budget if you want to sub out for luxury accommodations or splurge on a few more private experiences. It might be hard to have a quality family trip for less, but you could do it by using vrbo or Airbnb for accommodations and minimizing your activities.
You may want to subscribe to a service like Scott's Cheap Flights to look for sales.
| | |
| --- | --- |
| Category | Cost |
| Airfare | $3,400 |
| Accommodations | $3,150 |
| Transportation | $ 400 |
| Food | $ 700 |
| Activities and Tours | $1,050 |
| Total | $8,700 |
Don't forget to also budget for travel insurance for a trip to Portugal!
Looking for more info on Portugal?
Save this on Pinterest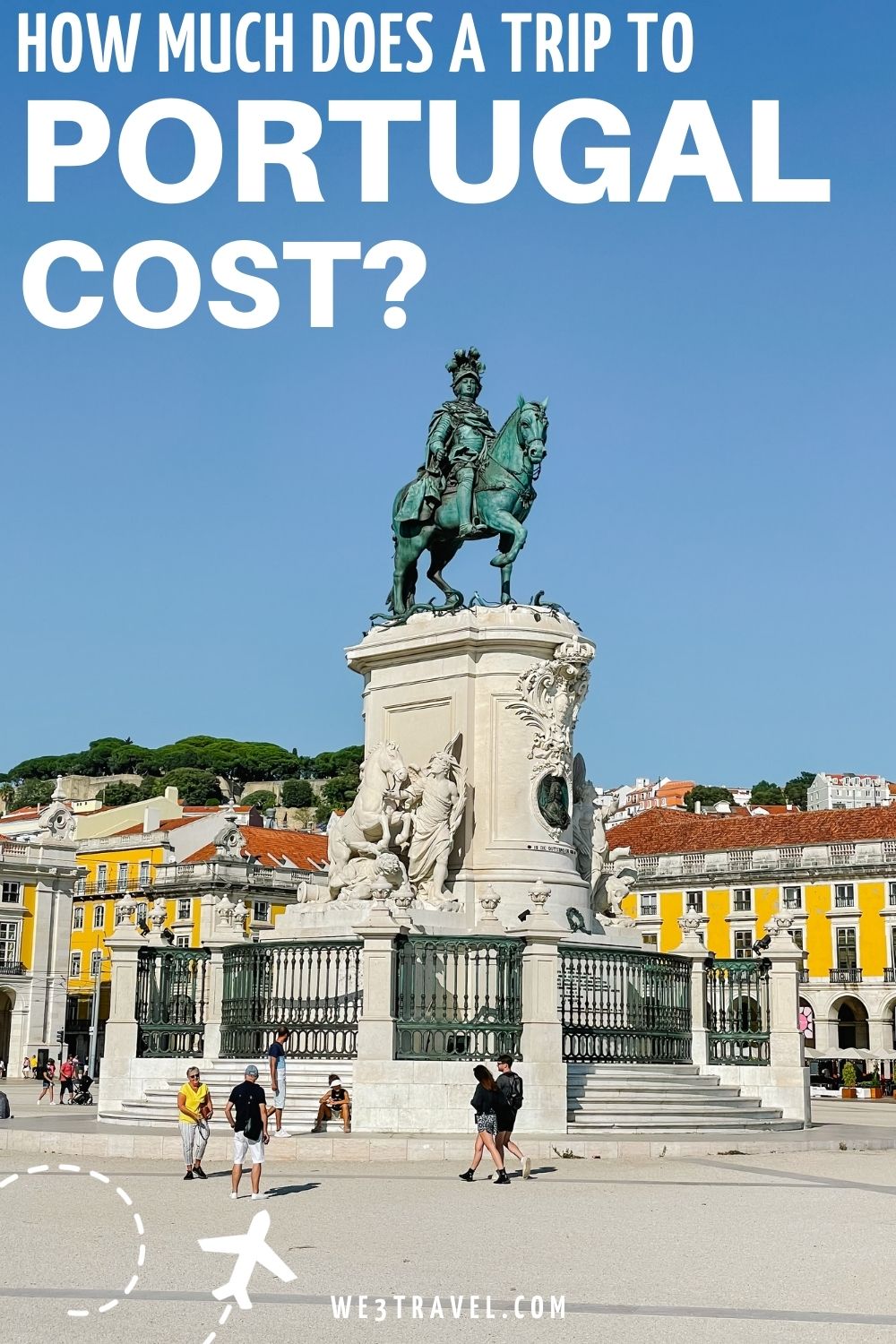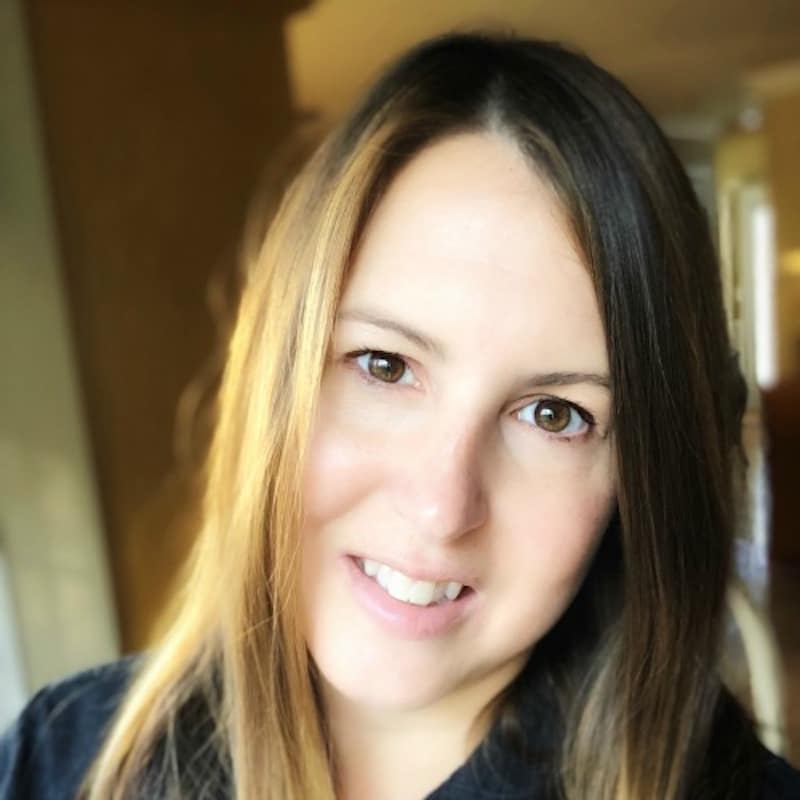 Tamara Gruber is the Founder and Publisher of We3Travel. A former marketing executive and travel advisor, Tamara is an award-winning travel writer and recognized expert in family travel. She is also the publisher of YourTimetoFly and the co-host of the Vacation Mavens travel podcast.