No regrets!
On our recent visit to Venice, we had only one must-do on this trip…a once-in-a-lifetime gondola ride on one of the approximately 400 remaining famed, beautifully-handcrafted traditional Venetian boats. Images of floating through Venice's architecturally stunning canals guided by an expert gondolier donning the iconic black and white striped shirt filled our heads. Years ago when I first visited this lagoon city, I took a generic super-touristy gondola ride which did not live up to my hyped-up expectations.
After recalling my past under-whelming experience and hearing friends' stories of their less than memorable experiences, I set out to figure out the best way to book a gondola in Venice that would measure up to the romantic movie images we had in our heads.
Based on some top-rated reviews, I contacted GetYourGuide for advice in my quest for the story-book gondola ride in Venice. I learned that taking time to plan what you want out of your gondola experience may make the difference between a highlight of your trip and a disappointing waste of money.
They connected me with Pio Macchiarulo, one of GetYourGuide's expert Italy destination managers. After hours of research reading reviews on all different platforms and learning from Pio, here are my tips for as close as you can get to a picture-perfect gondola ride.
How to Book a Gondola
DISCLAIMER: Lisa and her daughter were provided with a complimentary dinner at Aromi and gondola ride by GetYourGuide so that she could try their booking process and review it for your information. All opinions are her own. This post contains affiliate links. If you click a link and make a purchase, we may receive a small commission.
1. Confirm Price and Itinerary
Before stepping foot in a gondola be sure you know the final total price and your route. Carefully read the full gondola descriptions and compare prices, routes, lists of sites included, pick-up and drop off information, etc. As of this writing in 2019, gondola prices should be about 80 euro for 30 minutes to 40 minutes, with an extra 40 euro per 20 minute add-ons. In the evening, this base price rises to 100 euro per hour.
To experience the romance of Venice, hire a gondolier who will take you on a route through the narrow quiet canals of hidden Venice, rather than the uber-busy Grand Canal. These isolated areas offer calmer waters and an insight into authentic Venetian life. Some will still cross the Grand Canal near the Rialto Bridge or get you a photo opportunity near the Bridge of Sighs near the Doge's Palace and St. Mark's Square.
Pio suggests avoiding the busiest gondola stations, called "stazi," by the Rialto Bridge and the Hotel Daniele. Check the standard gondola fares posted at each stazi before you book. If you hire a gondolier on the spot be sure to agree on the cost, duration, and route of the ride before setting off. If you pre-book with a sight such as GetYourGuide you can be confident in knowing that the price is final and cannot be increased.
2. Book Ahead
Book your gondola tour on a platform such as GetYourGuide. GetYourGuide hand-selects every tour provider offered on its platform. Then, GetYourGuide destination managers monitor customer reviews to assure the experience meets or exceeds expectations. They also perform secret shopping exercises.
3. Timing is Everything
Sunset and evening rides cost the most but are typically the ideal time to cruise the canals. Atmospheric lighting creates that magical feel, and with the setting sun you are able to avoid the harsh sun beating down on you. Others prefer cooler temperatures and the golden light of early morning hours for their gondola rides.
4. Saving Money
Consider sharing your gondola experience with other visitors to save money. Gondolas hold up to six guests and cost the same regardless of number of passengers.
If a gondola ride is not in your budget, another option to get a feel for riding on a canal is to take a two to three minute ride on a Traghetto across the Grand Canal. Tourists pay a nominal amount, around €2, to be able to cross the canal at one of several locations on a large boat rowed by two oarsmen.
Also, if you sign up for emails from GetYourGuide, or follow them on social media, you can get alerts when they are running sales or discounts.
5. Come Prepared
While gondolas are often elaborately decorated, they lack awnings or umbrellas. Depending on the weather pack sunscreen, hats, sunglasses, raincoats, and water bottles (or adult beverages).
For gondola rides during the intense heat of the summer, early morning or late in the day rides can be more enjoyable. And don't forget to charge your phone so you capture those priceless memories.
6. Book Musical Entertainment
Want to go all out for the ultimate in gondola experience …book a singer and/or musician for a private tour to entertain you as you float along the canals. Whether you are celebrating a birthday, toasting an anniversary, popping the question or just want the gondola ride of your dreams, consider splurging on hiring your own musical accompaniment. GetYourGuide outdid itself with the expert songstress and talented accordionist who serenaded us during our ride.
Thanks to GetYourGuide our perfectly planned gondola ride was one of my daughter's and my highlights of our entire 10 day trip to Italy.
7. Check Off Your Bucket List
If your budget permits, a quality gondola ride is worth the splurge and is one of the best experiences in Venice. As you glide along the city's canals, pinch yourself as you take in this over 1200 year old city that enchants and delights.
Where to Stay in Venice
We loved staying at the luxurious Hilton Molino Stucky Venice on the less touristy island of Guidecca. Getting around is easy, as the Hilton provides an inexpensive boat shuttle right from its dock with quick service to Venice center.
A must during your time at the Hilton is lounging on the spectacular rooftop watching the sunset while grabbing a drink and snack at the chic Skyline Rooftop Bar. This hotel also boasts an Executive Lounge, the eforea spa and fitness center, large oversized rooms with fabulous sea views of Venice, and our favorite, dinner waterside at the award-winning Aromi.
We recommend booking a table on Aromi's outside panoramic terrace so you can enjoy the breathtaking views of the Giudecca Canal and Venice while dining on delicious local specialities.
About the Author:
PIN THIS FOR LATER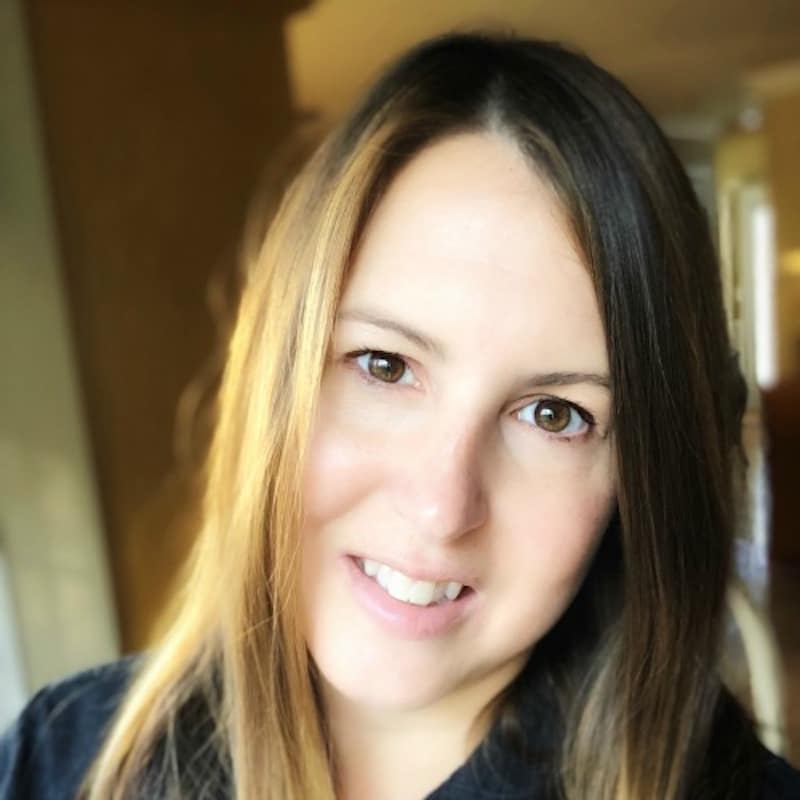 Tamara Gruber is the Founder and Publisher of We3Travel. A former marketing executive and travel advisor, Tamara is an award-winning travel writer and recognized expert in family travel. She is also the publisher of YourTimetoFly and the co-host of the Vacation Mavens travel podcast.